What Is Negative Option Billing?
I'm Positive I've Never Heard of Negative Option Billing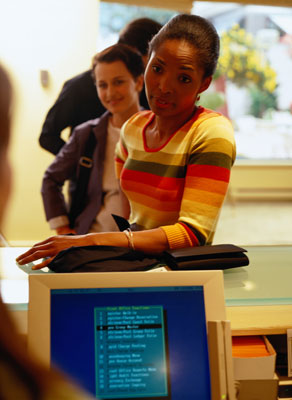 No one likes to end a vacation spotting a surprise charge on the bill, am I right? Now I've already advised against the dangers of added facilities or resort fees on top of an advertised hotel cost, but there's actually a legal term for this. While some suck it up as an expected expense when checking out, those fees billed without your permission are known as negative option billing.
By definition, this tactic is based on the assumption that you've utilized whatever that expense is, be it the newspaper, fitness room, business center, or even the room safe, therefore they can charge you without your explicit authorization. However, some hotels will remove these fees from your bill at your request.

Curious about how to protect yourself against this procedure? Simply read more.
Before booking a hotel — Ask if there are any extra charges associated with the advertised price. Commonly found examples are hotel safe warranties, resort and amenity fees, energy surcharges, and bellman and housekeeping gratuities. This can affect your picking decision as you will need to add those amounts to the advertised room rate to get the actual total.
Upon arrival — Double check about any additional fees, especially gratuities so you know how and if to tip and what services you want to avoid and let staff know.
At checkout time — If you see these charges on a bill at the end of the stay, explain that you never used the service in question and ask to have it removed from the bill. If the resort automatically includes gratuities but you didn't realize that was the case and tipped everyone as you normally would, tell them that. If you didn't set foot in the hotel gym, state your case. It never hurts to ask.