What to Pack For a Cruise
Everything You Need For a Smooth-Sailing Cruise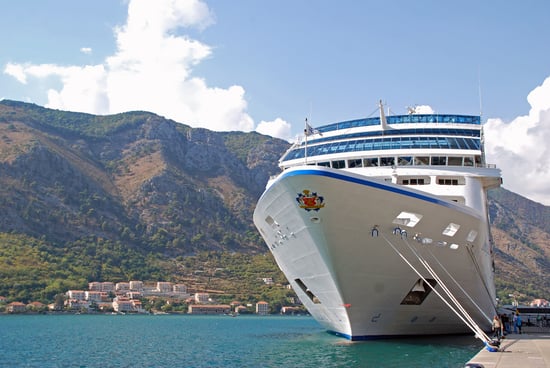 Thinking of going on a cruise anytime soon? Because of the all-inclusive nature and beautiful waterside destinations, hitting the high seas is a practical and effortless guaranteed good time. Still, there are things you can do — and bring — to ensure smooth sailing. Check out our list of cruise-packing essentials and let us know if you have any of your own.
Bathing suits: Packing a swimsuit is a no brainer, but you'll want to bring more than one for all the different activities that take place on board.
Medicines: You never know what will come up, so be prepared for headaches, coughs, and, of course, seasickness.
Workout clothes: True, vacations are for relaxing, but all the fun activities and classes will be calling your name and will require t-shirts and running shoes.
Camera: Whether it's a fancy DSLR or waterproof camera you picked up at a kiosk, capture all the fun memories with a snap.
Sunscreen: You can never bring too much sunscreen, since you'll be reapplying all day long . . . right?
Sweater or light jacket: If you stay out late one evening on shore or the air conditioning is blasting in the dining room, you'll be happy you packed something light to keep you warm.
Formal attire: Most cruises have at least one night dedicated to formal wear, which means cocktail dresses for the ladies and blazers for the gentlemen.
Keep reading.
Casual clothes: You'll feel laid back and right at home when you don shorts, t-shirts, flowy skirts, and sundresses most of the day either on the boat or docked at the destination.
Sunglasses and hats: Shades and a hat with a wide brim will become your best friend after hours of lounging in the sun. Pack more than one pair of sunglasses in case one gets lost.
Tote bag: Whether you're carrying around books and sunscreen on deck or picking up souvenirs on shore, keep them safe in a tote you can easily carry.
Book, ereader, or magazine: There's nothing as relaxing as lounging poolside or beachside with a good read.
Scarf: One of the most versatile travel pieces is a scarf. It'll keep you warm in colder temps and can double as a cover-up or wrap once you're out of the pool.
Attire for activities: Many cruises offer planned activities on shore, such as hiking and horseback riding; you'll want to find out about the excursions ahead of time so you can pack appropriately.
Outlet strip: Believe it or not, many cruise ships come with only two outlets in each room, so consider bringing a strip to plug in your laptop, phone, and tablet chargers at once.
Alarm clock: Not all rooms come with one, and if you have to shut off your phone for roaming purposes, you'll have to rely on something else: a good ol' fashioned alarm clock.
Snacks: One thing we can take away from the most recent cruise debacle is that, although the chances of something like an engine fire happening are slim, we should still be prepared. Bring extra snacks, water, and other necessities in the case of any emergencies.
Document copies: As with all travel, make sure to have extra copies of passports, picture IDs, tickets, and the like.
Toiletries: Some cruises will provide soap, shampoo, and conditioner, but you'll have to bring your own hairbrushes, toothbrushes, toothpaste, razors, and deodorant.