Where to Eat in Boulder, CO
Boulder, CO: A Food Mecca in the Rockies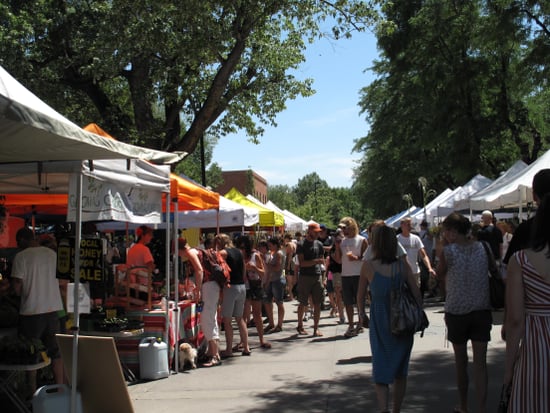 Recently, I found myself with the prospect of being in Boulder, CO, for a long weekend. It was an opportunity that I seized faster than a dog would take leftovers. Aside from being home to the University of Colorado's flagship college campus, Boulder's also known for its food-centric, health-focused, and highly educated population — last year, it was even named America's Foodiest Town by Bon Appétit. I traveled with a mixture of anticipation and uncertainty, curious to find out if this town at the foot of the mountains lived up to all its hype. Read on to see where my stomach led me in Boulder.
My first stop was Frasca Food and Wine, the city's most widely acclaimed restaurant. At this James Beard-winning restaurant, co-owners chef Lachlan Mackinnon-Patterson and sommelier Bobby Stuckey offer diners their take on the cuisine from the Friuli-Venezia Giulia region of Italy. The recently remodeled space felt traditional and modern at the same time and boasted an exhaustive wine cellar for a wall.
But it was the restaurant's rare 1930s Berkel hand-slicer, which cuts thin-as-air salumi slices without the heat and friction of a modern machine, that dominated my attention. So did the exhaustive and thorough wine list, the king salmon crudo with capers and fennel, and a single plump raviolo, filled with house-cured halibut. I was most astounded, however, by the thoughtful service. "Thank you for joining us from out of town," Bobby said to us, as he welcomed us warmly with a glass of Vermentino on the house.
The next day, I headed to the town's main Saturday morning attraction: the Boulder County Farmers' Market. It's nearly a block in length and jostling with vendors, eager shoppers, and park dwellers seeking respite from the heat. Among the rows of vendors — Cure Organic Farm, Haystack Mountain Goat Dairy — I spotted flowers, corn, and peaches, along with local hummus, Mexican paletas, and Salvadoran pupusas made to order.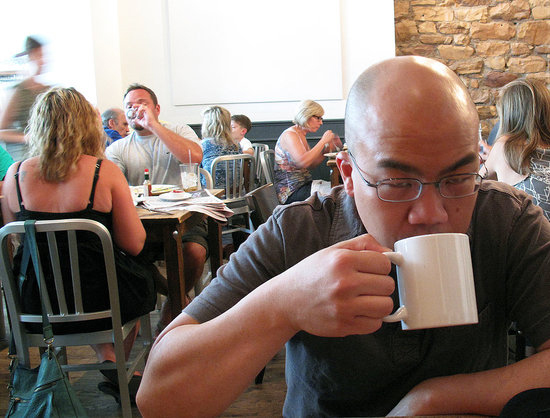 I meandered along the town's main drag, Pearl Street, dropping into the Penzeys Spices store and stopping to watch singers, musicians, dancers, and other street performers.
Along the way, I popped into The Kitchen, a self-described "community bistro." The established eatery, which features a dining room, an upstairs bar, and a casual café next door, is known for its farm-to-table cooking. Chef Hugo Matheson uses local purveyors to create simple, vibrant food, like an oh-so-sumptuous tomato soup. Matheson, a UK native, pays homage to his background with classic English items that are dotted throughout the menu, like the kedgeree I enjoyed for brunch.
Dinner was accounted for thanks to a wedding, but the next morning, I made my way to The Buff. Eating "in the Buff," locals say, is a quintessential Boulder experience. It was the only diner I'd ever been to that offered oat bran griddle cakes and soy milk with my coffee. As I scanned the breakfast options (chorizo breakfast tacos or bacon-filled pancakes, anyone?), my appetite grew. Luckily, The Buff had the portions to match it.
My cue to leave came thanks to a cheerful uproar from the kids next to me, one of whom was celebrating her ability to buy one of the restaurant's 99-cent mimosas for the first time. I looked around and realized that I was the oldest patron in the house. Thank goodness I had the vibrant, local food scene to help me feel young.