Would You Book Two Flights For One Destination?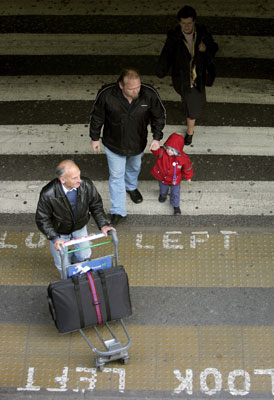 Major hubs will be where you'll usually find the most frequent and most direct flights, and often the cheapest, too! Even when residing near a big airport, it doesn't hurt to price-check other origins. If you can inexpensively get to that alternate airport, even purchasing two separate tickets on separate airlines can make your trip cheaper than buying one ticket from home.
Recently, my friend took advantage of a Virgin America sale to book a trip from Seattle to LA and then bought another ticket to go abroad. Not only does her brother live in LA, but her international flight was significantly cheaper (and direct!) out of LAX. When you already have a place to stay, it can be like a minivacation before your vacation!
If you know you'll need to make a connection regardless, don't plan on checking bags, and have no desire to spend the night in another city, you can just time the flight to arrive to catch the next leg (with ample time allowed for delays and gate changes). Have you ever booked separately or combined trips to eventually get to one place?