My Partner and I Moved Into an RV After 2 Months of Dating
I Moved Into a 27-Foot RV With My Boyfriend . . . After 2 Months of Dating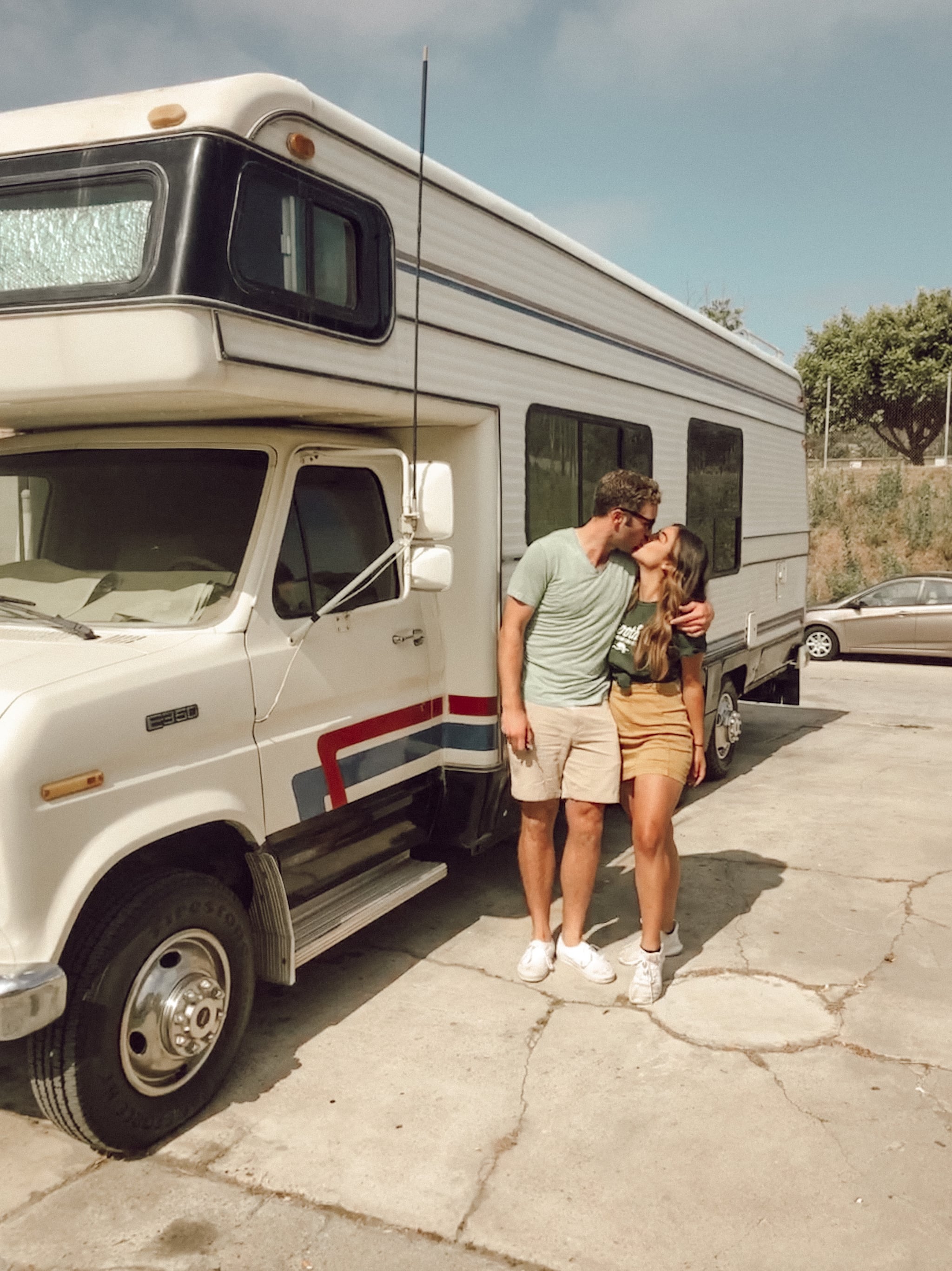 I loved college so much. It was an amazing four years, and when it was finally over, I felt like a huge part of my identity was suddenly gone. I had been a student in a classroom for almost my entire life, and I wasn't really sure where to go from there. All I knew was that I wanted to mark this time in my life with something unique, extraordinary, and way out of my comfort zone. I had read a few articles about people who had quit their jobs, sold most of their belongings, and took off across the country in a van, and I suddenly thought, "What's holding me back from doing that exact same thing?"
Because we moved in together so fast and were in such close quarters, I felt like our relationship sped forward at 10 times the "normal" rate.
My partner, Jesse, and I had just started dating about a month and a half before graduation. It came as a surprise to everyone (most of all myself), as I had been focused on finishing school single and free. My plan was to move thousands of miles away right after graduation, but I quickly realized nothing ever usually goes as planned.
Neither Jesse nor I was tied to leases at the end of the month, and we didn't want to go in on a new apartment, so we hatched a plan: we bought a 34-year-old RV motorhome from a retired cowboy named Bruce. We were in love with each other and crazy enough to go through with it.
We had absolutely no idea what we were doing, and for the next five months of our relationship, we literally lived in a 27-foot box. It was insanity. Not even a month in, and the electricity went out permanently. A month after that, our water tank exploded. We used our cell phone flashlights and candles at night. I traded my once-tedious several-step skincare routine for a single bowl of water that I used sparingly from a gallon jug we'd share throughout the day. Basically, we were living off the grid.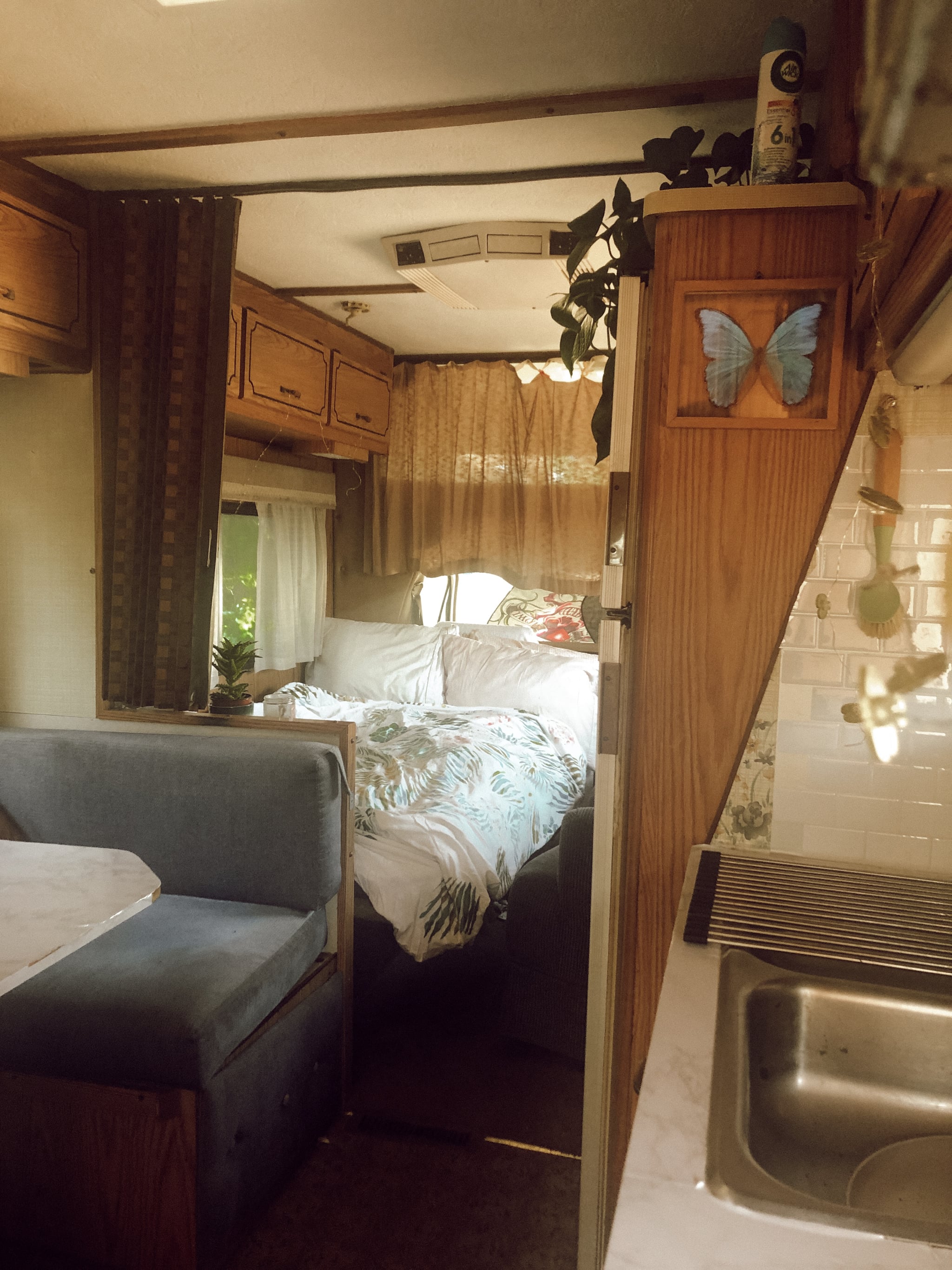 We made it work by being creative. I still showered and did my hair regularly (thank God for gyms and their bathrooms!). And although it was hugely inconvenient, I felt so free. I had condensed my belongings, which once stressed me out to no end whenever Spring cleaning came around, down to just two storage containers. I shared a closet with my partner that was the size of a small modern refrigerator — a feat I never thought I could do. It made me so unbelievably grateful for the small comforts I had been blessed to have my entire life up until then. I didn't long for them, but it made everything so much sweeter.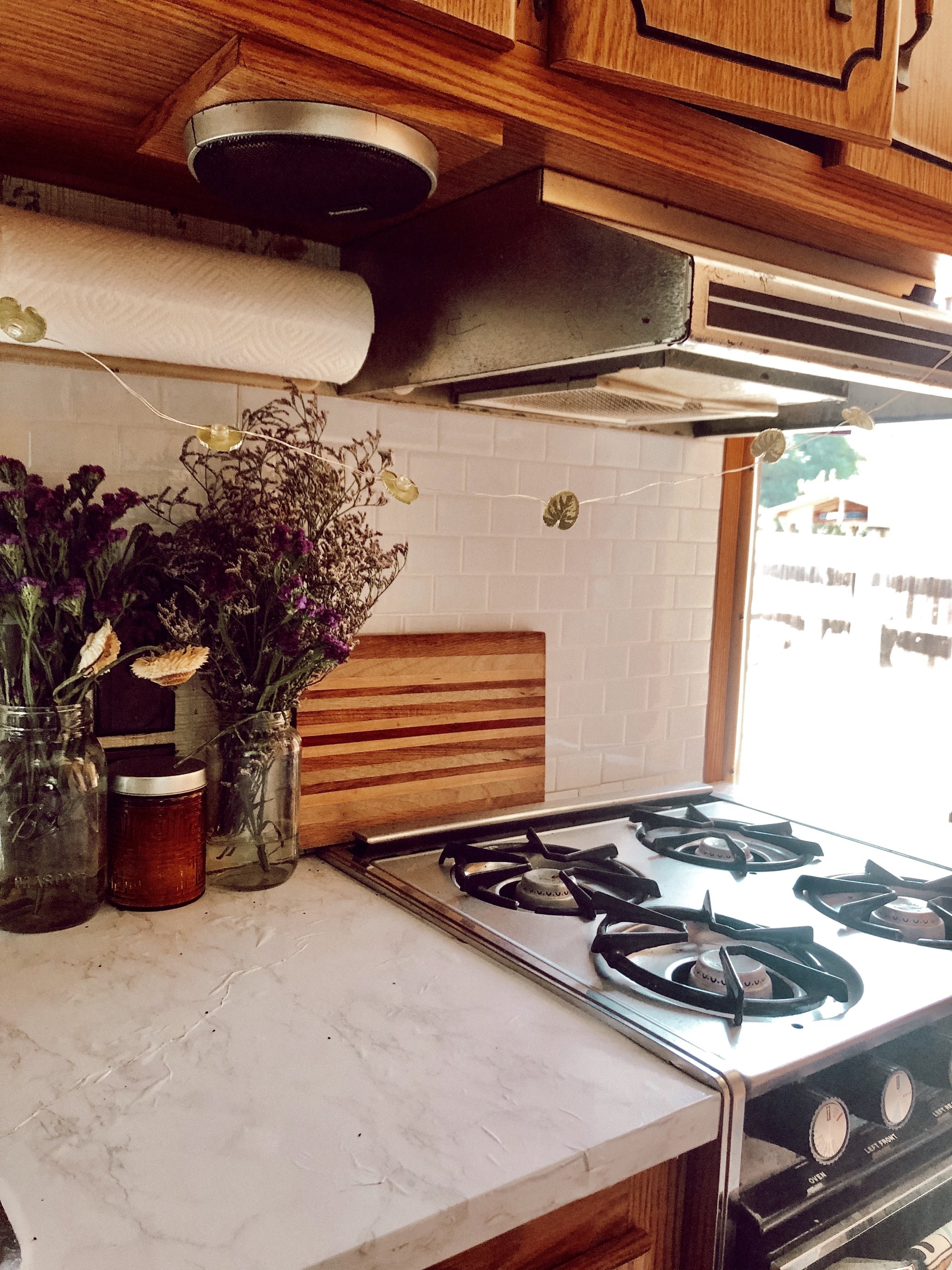 What did this mean for Jesse and me?
Two months into our relationship, we were in the honeymoon phase. But because we moved in together so fast and were in such close quarters, I felt like our relationship sped forward at 10 times the "normal" rate. (For the record, I've also learned there is really no "normal" when it comes to love.) We had to learn boundaries, and quick. When one of us would come home stressed from work, there was no separate bedroom to go decompress in, no TV to zone out with, no cozy kitchen to bake sadness brownies to stuff our face with. No doors could be closed, literally. We had to either ask the other to leave and take a walk or just suck it up. One time, Jesse thought I was glaring at him, but I snapped back, "There's literally nowhere else to look!" Yes, our honeymoon phase had to end, but its closure allowed us to really become a team and ultimately made us stronger.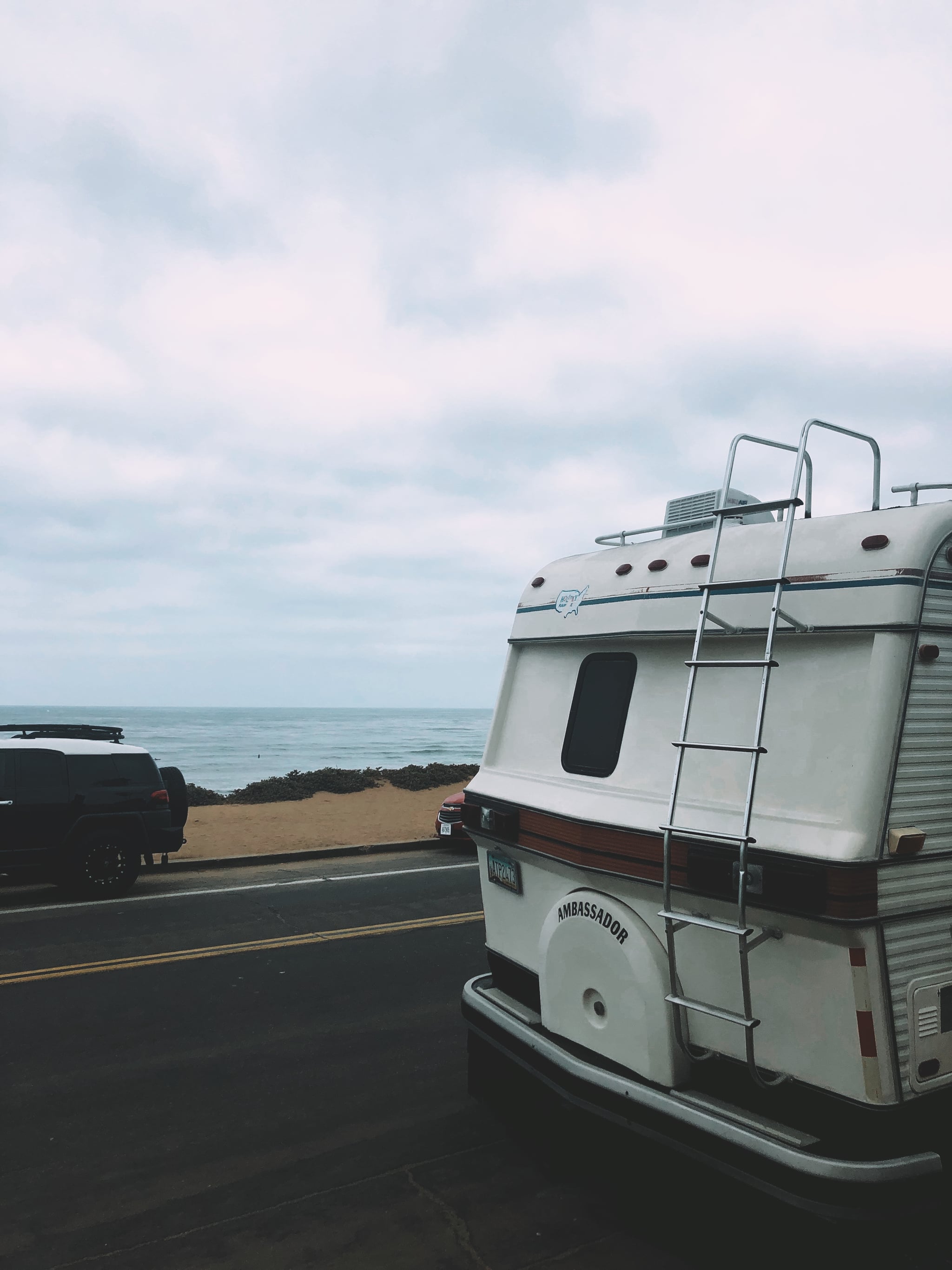 We've since moved into an apartment, as the RV ordeal wasn't sustainable enough for the Winter (it was very old). We're selling it now, and every time I walk in to clean it, I have a wave of nostalgia and disbelief. It looks so much smaller now, and I can't believe I spent almost half a year living in it. I was young, carefree, and maybe a little crazy, but having someone by my side made it worth it. I also learned so many valuable lessons. I'm much more attentive now to how much power and water we use in our home, and I feel blessed to have a roof over my head that doesn't leak and walls that keep me warm. I learned a lot about myself, my partner, and how a relationship can thrive and struggle under pressure. And someday, I think I'd do it all over again.
Image Source: Chesiree Katter