As travel-lovers everywhere are trying to keep busy while staying grounded at home, there's now a website called WindowSwap [1] that allows you to cycle through picturesque views from other people's windows around the world. The views are videos (with sound!) so it feels like you're actually there, and you can easily click on "Open a new window somewhere in the world" to immediately switch locations. You can also submit your own view to share with others.
Created by the husband-and-wife duo Sonali Ranjit and Vaishnav Balasubramaniam, WindowSwap was a social-distancing passion project that was born as they grew bored with the view from their own window. According to the founders, it's "a place where strangers can swap views from their windows to help us all feel a little bit better till we can (responsibly) explore our beautiful planet again." With international travel restrictions [2] changing daily and nonessential travel [3] paused for the time being, this certainly gives us that glimpse of wanderlust we all need.
From the city streets in Istanbul to the countrysides in Austria, we've rounded up our favorite prerecorded window scenes all around the world.
London
Always dreamed of cozying up with a hot cup of coffee [5] in your own London flat? This window view will take you there.
Córdoba, Argentina
Set in the foothills of the Sierras Chicas on the Suquía River, this window is in Córdoba, a province of Argentina. If it wasn't on your bucket list before, it will be now.
San Francisco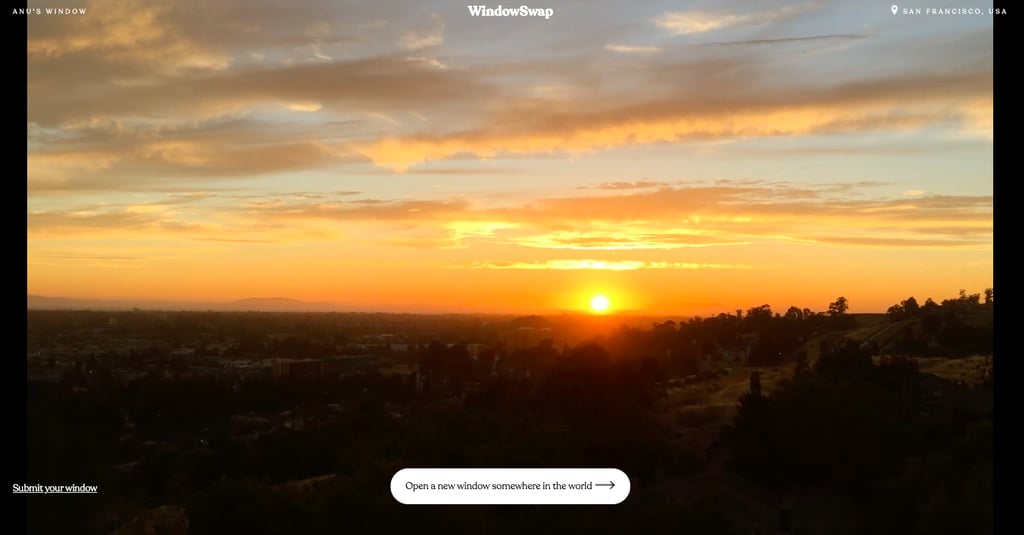 There's nothing quite like watching a sunset overlooking the city of San Francisco. This WindowSwap host has set the bar really high when it comes to views and perfect timing.
Obersteinabrunn, Austria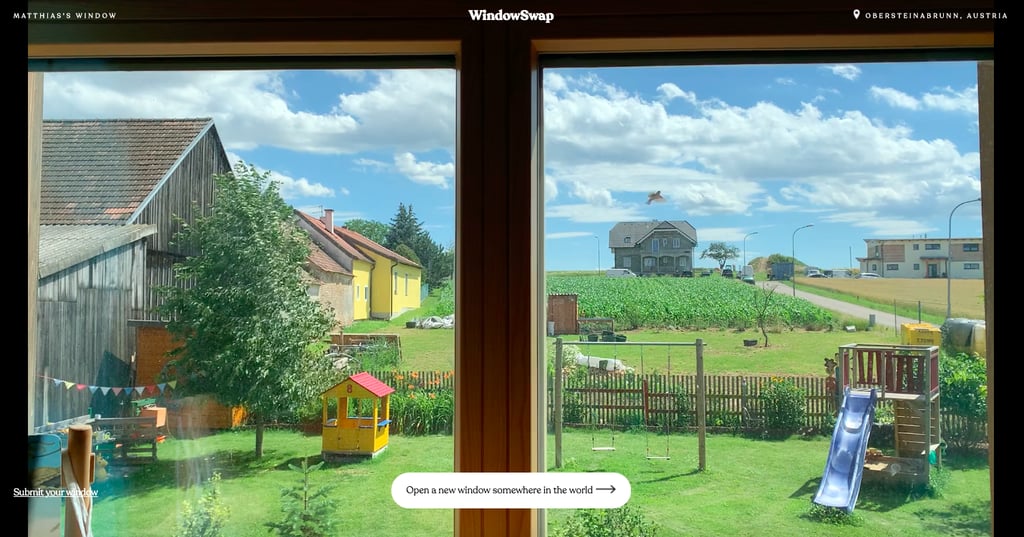 This quaint town in Austria is likely the dose of virtual fresh air you're looking for. Stuck in a city apartment? Here's your new favorite view.
Ness Ziona, Israel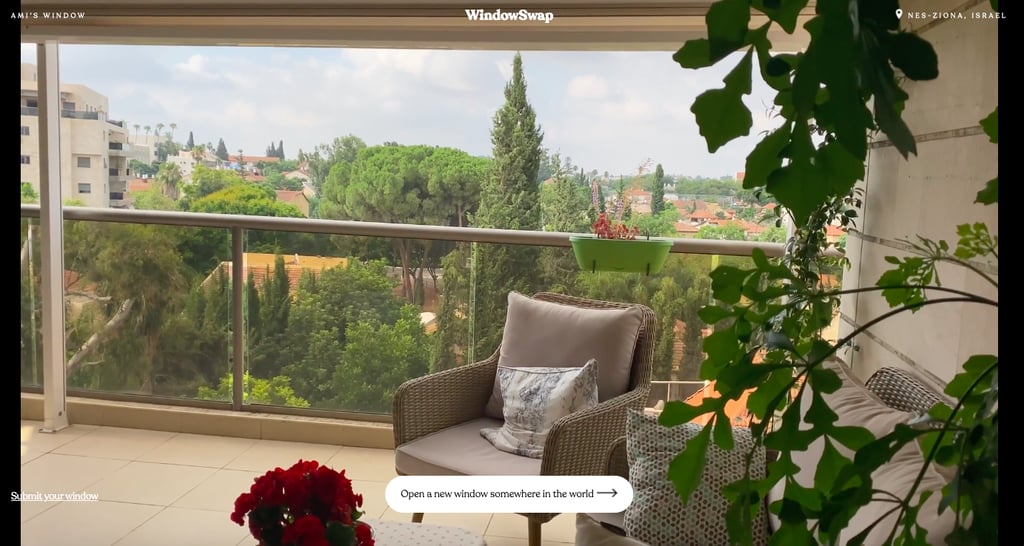 In central Israel is this small town of Ness Ziona. Its nickname of "Israel's Green City" is well-deserved, as it's located on the country's coastal plain.
Barcelona, Spain
Grab a glass of sangria, and pretend you're in the bustling city of Barcelona. You may even want to whip up some of your favorite tapas to set the mood!
Istanbul, Turkey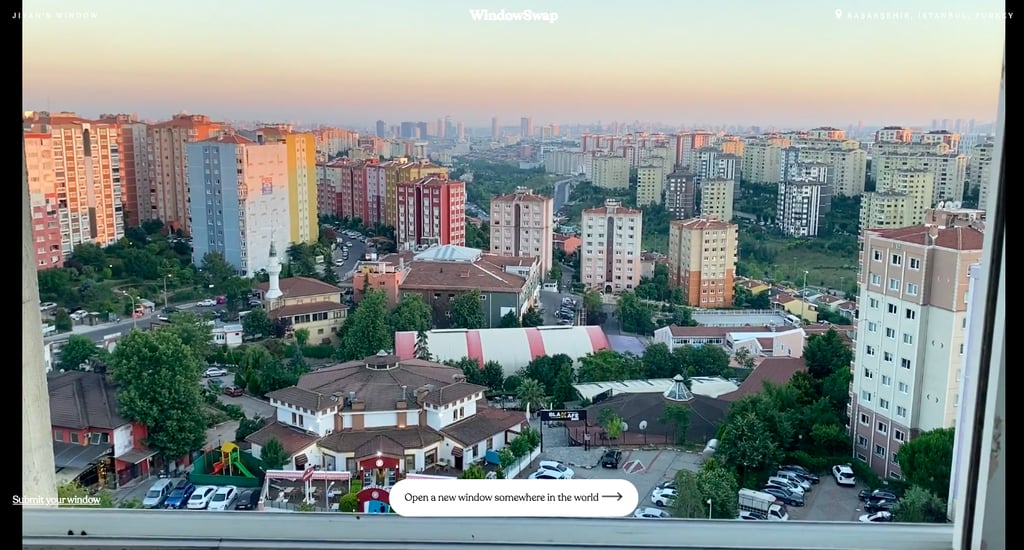 Many travelers yearn to visit Istanbul one day. With one of the best views from the top of an apartment building, this is your chance to take in all of the beautiful scenery.
New York City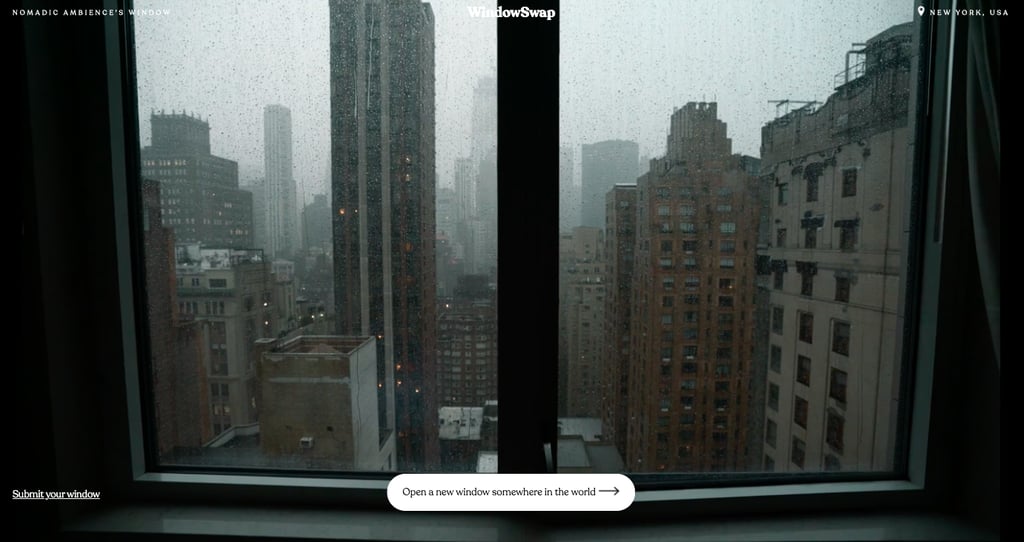 It may be a rainy day in New York City, but it's still one of the most exciting city views in the world. Transport yourself to the hustle and bustle of the Big Apple through this window view.
Bavaria, Germany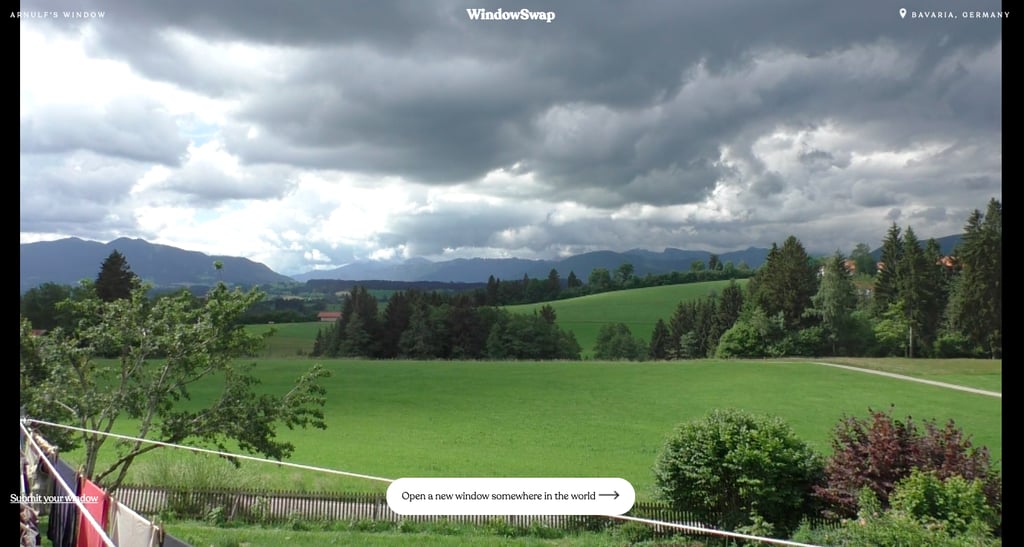 The lush greenery in Germany will be sure to put your mind at ease. Take a mental health break and indulge in peace and quiet shown through this window.
Bandar Sunway, Malaysia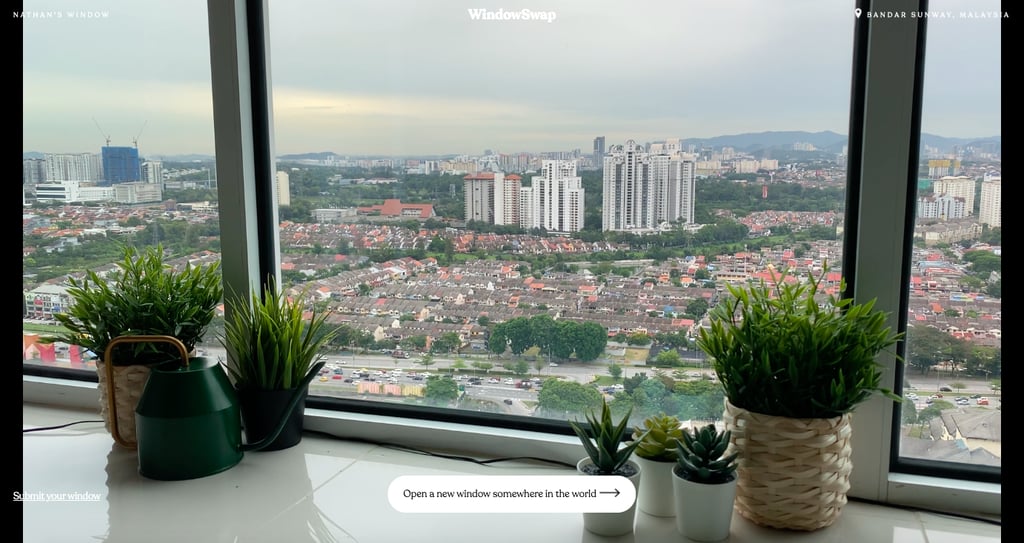 This is your chance for a unique city view of Malaysia. The country is widely known for its beaches, rainforests, and mix of Malay, Chinese, Indian, and European cultural influences.
Dundee, Scotland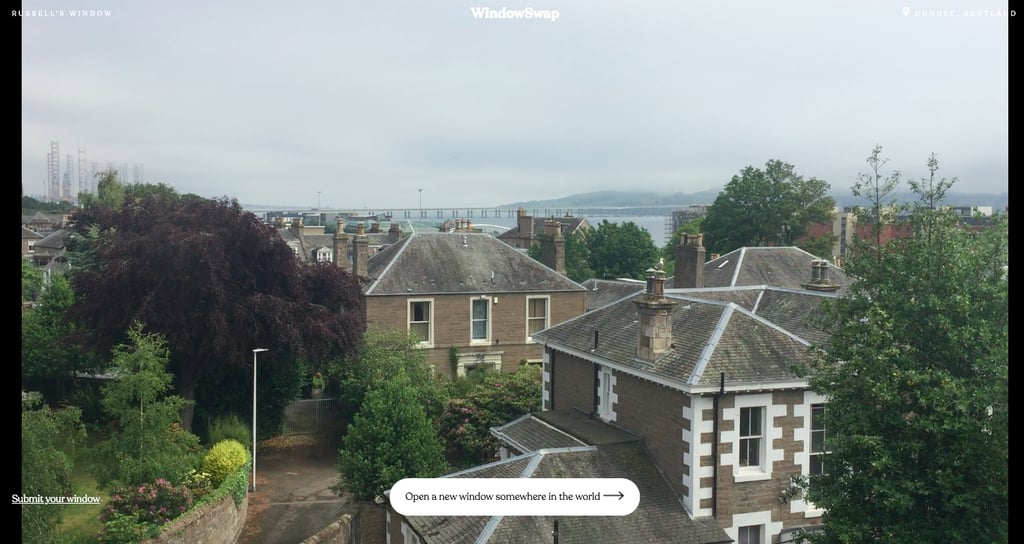 You'll get the ultimate European vibes with this window view of Dundee, Scotland's fourth-largest city that's known for its two nautical museums.
Kyiv, Ukraine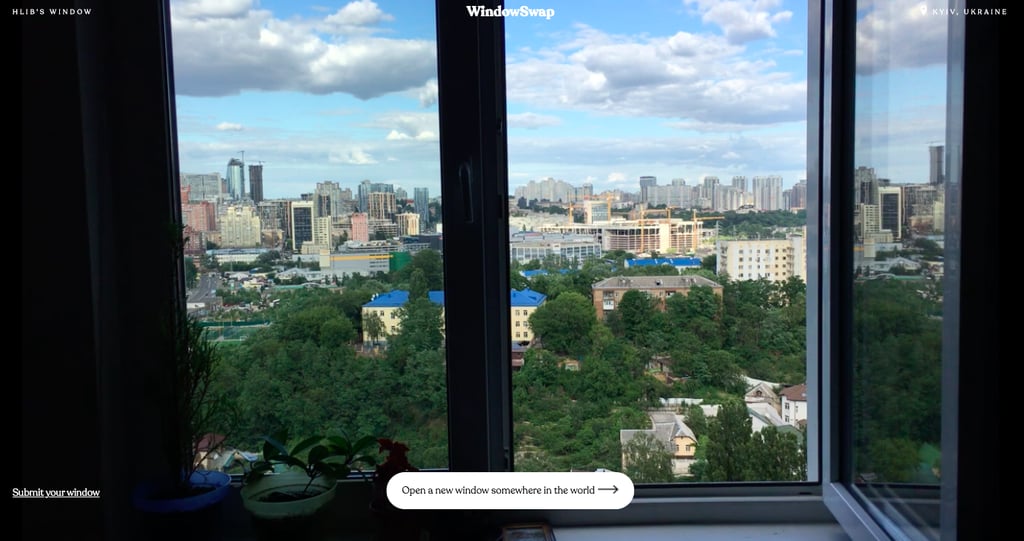 Taking you all the way to the capital of Ukraine, this window is a bit of sunshine that will let you escape virtually.