The 2014 VMAs are almost here, and we're celebrating by taking a look back at the most jaw-dropping moments from the unpredictable event in year's past. From Kanye West [1]'s infamous mic-grab from Taylor Swift [2] in 2009 to Beyoncé's baby bump reveal in 2011, there is always something exciting going on both on and off the stage at the VMAs. Click through to see those moments and many more, and don't forget to check out our MTV VMAs LIVE show [3] on Sunday at 8:30 p.m. EDT/PDT.
Beyoncé Knowles revealed she was pregnant during her performance at the 2011 show.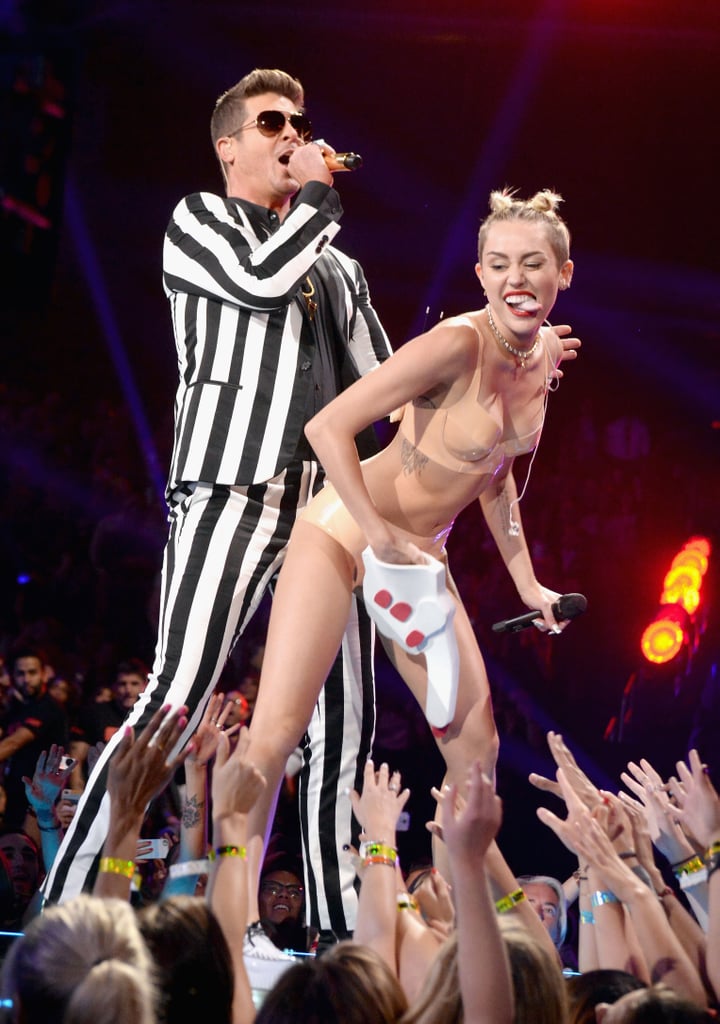 Robin Thicke and Miley Cyrus [4] gave a raunchy rendition of "Blurred Lines" at the 2013 show.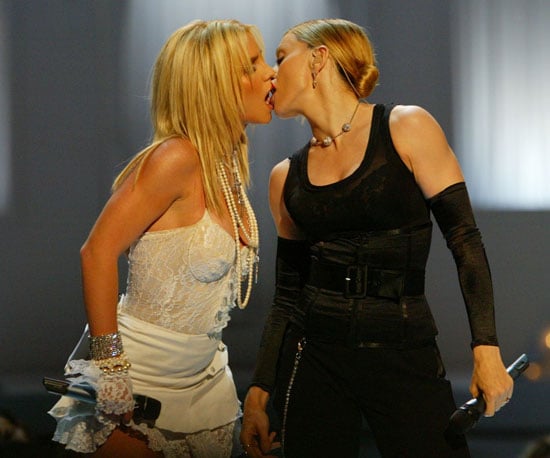 Madonna [5] and Britney Spears [6] shared a very famous kiss during a medley performance of "Like A Virgin" also with Christina Aguilera [7] in 2003.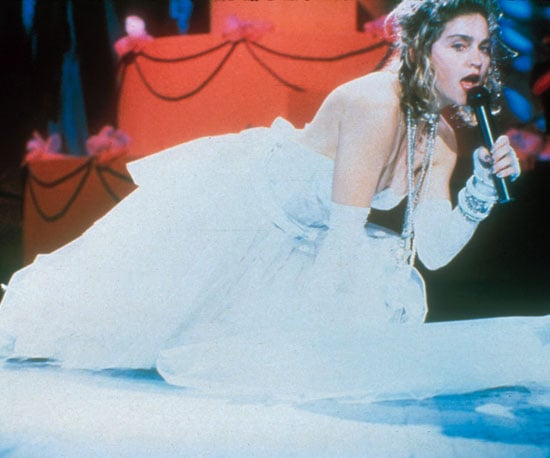 Madonna [8] performed "Like a Virgin" in 1984 at Radio City Music Hall, at the first Video Music Awards.
Mariah Carey [9] and Whitney Houston made light of their alleged feud by wearing the same dress to present in 1998.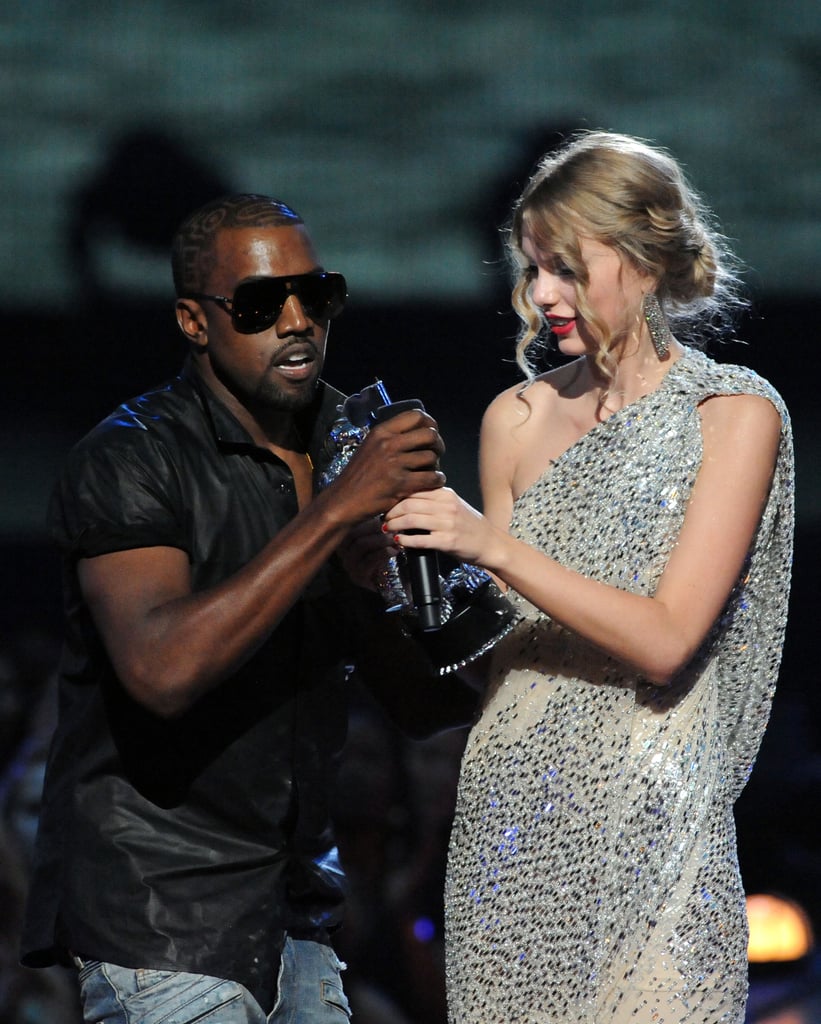 Kanye West [10] famously interrupted Taylor Swift [11]'s acceptance speech at the beginning of the 2009 show. What memorable moments will happen this year? We'll be watching to find out!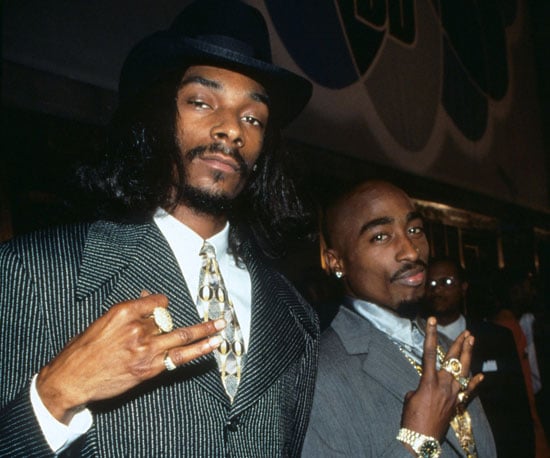 Snoop and Tupac threw up their West Coast hand signs on Sept. 4, 1996, just nine days before Tupac was killed.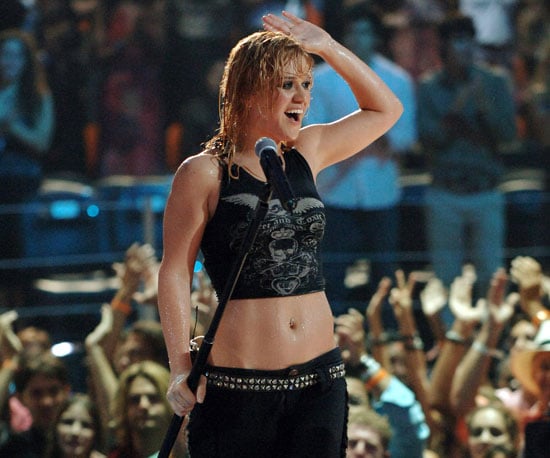 Kelly Clarkson [12] wowed with a wet and wild rendition of "Since U Been Gone" in 2005.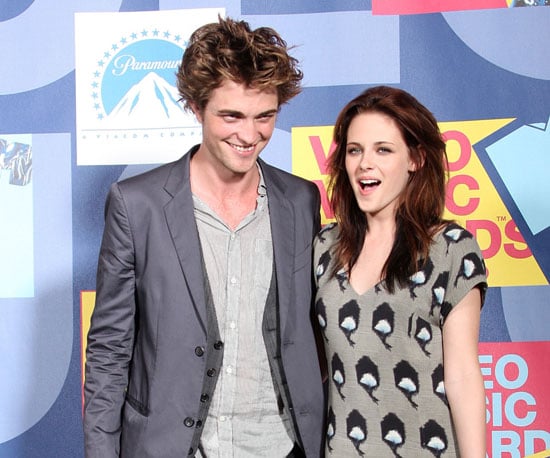 Robert Pattinson [13] and Kristen Stewart [14] walked the red carpet together in 2008, two months before Twilight came out and they skyrocketed to superstardom.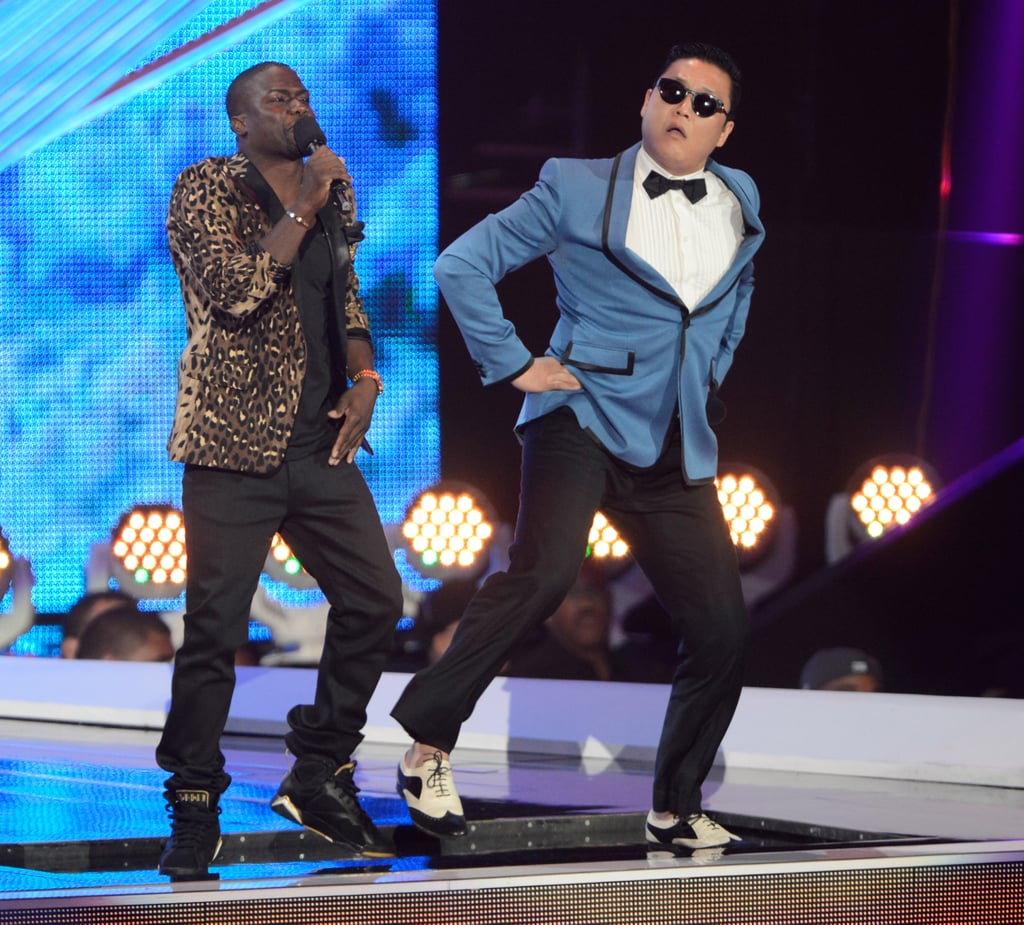 Kevin Hart and Psy danced onstage at the 2012 VMAs.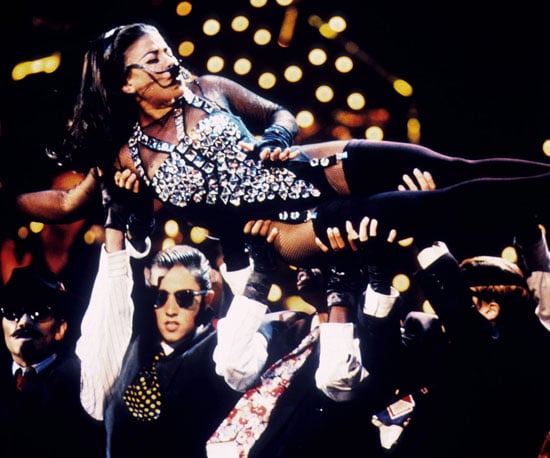 Paula Abdul [15] hitched a ride on the hands of her dancers during the 1991 show.
Justin Timberlake [16] reunited with his 'N Sync bandmates on stage in 2013.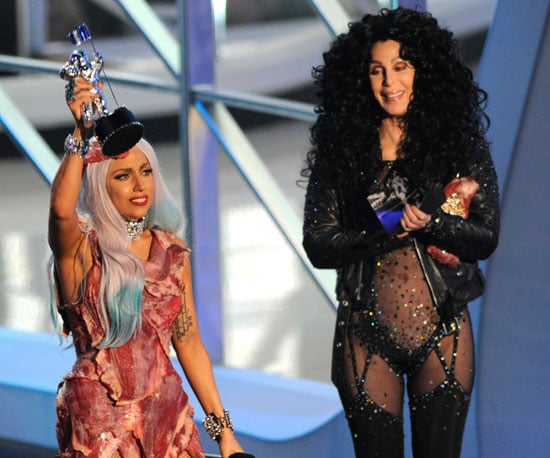 In 2010, Lady Gaga [17], in her infamous meat dress, accepted one of her many awards of the night from Cher.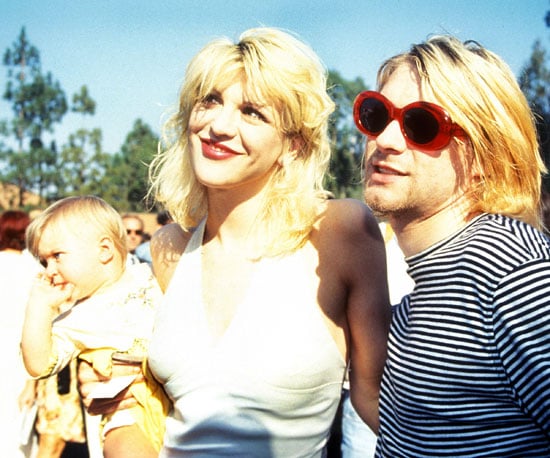 Courtney Love and Kurt Cobain brought their young daughter Frances Bean to the red carpet in 1993.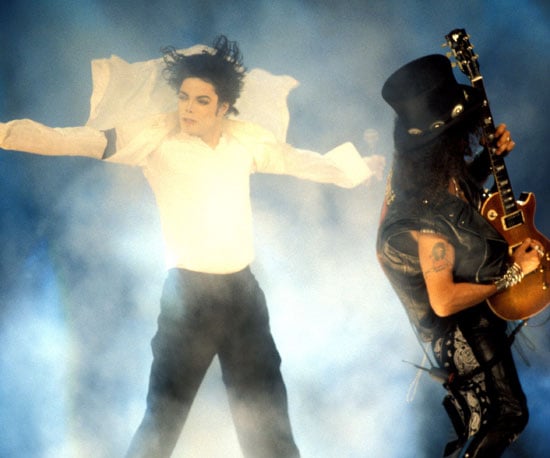 Slash played the guitar while Michael Jackson [18] sang "Black or White" in 1995.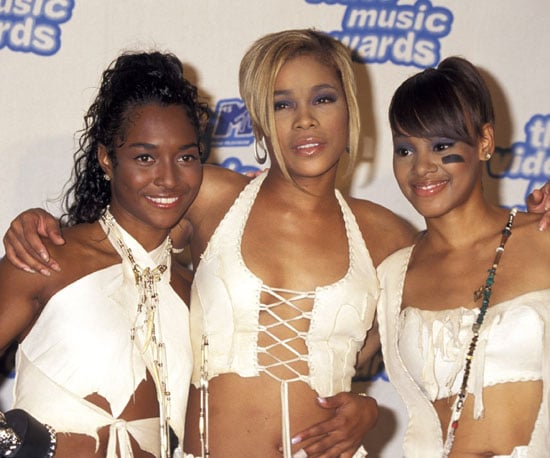 TLC won four awards for their "Waterfalls" video in 1995.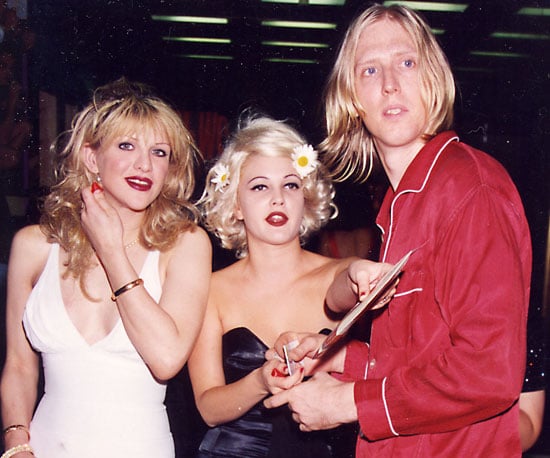 Drew Barrymore [19], Courtney Love, and her Hole bandmate Eric Erlandson were quite the sight in 1995.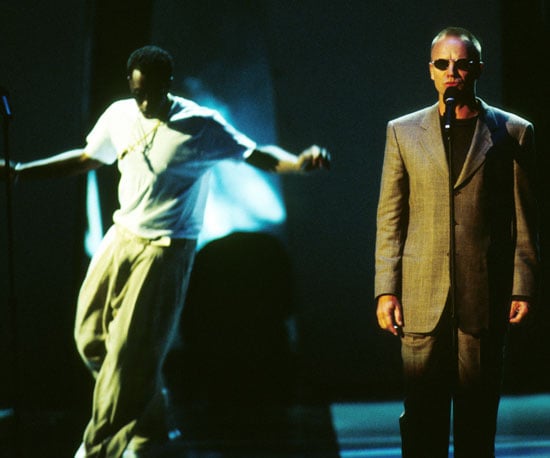 Diddy [20], who went by Puff Daddy at the time, had the help of Sting, Faith Evans, and 112 to perform his hit "I'll Be Missing You," a tribute to his recently deceased best friend Biggie in 1997.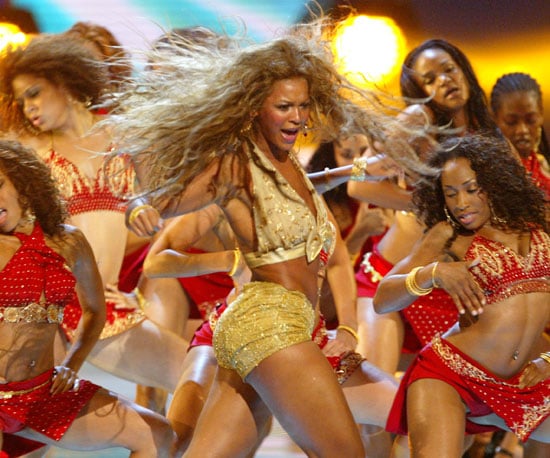 Beyonce made her debut as a solo artist iduring the show in 2003 where she performed "Baby Boy" and, when Jay-Z joined her on stage, "Crazy in Love."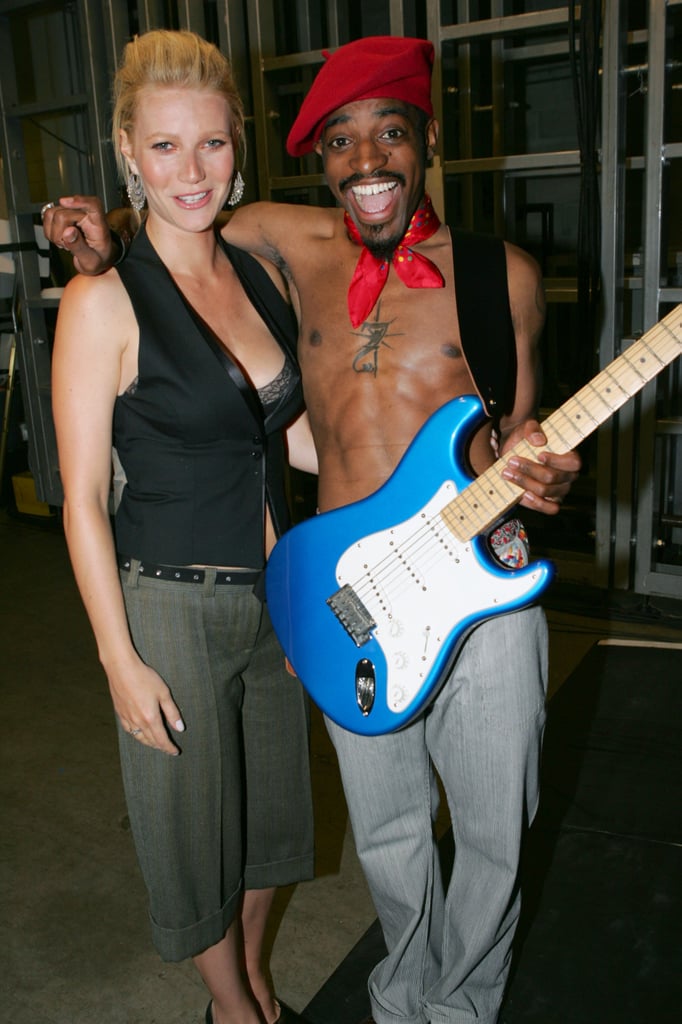 Gwyneth Paltrow [21]'s bra peeked out of her vest when she posed with Andre 3000 at the 2004 VMAs.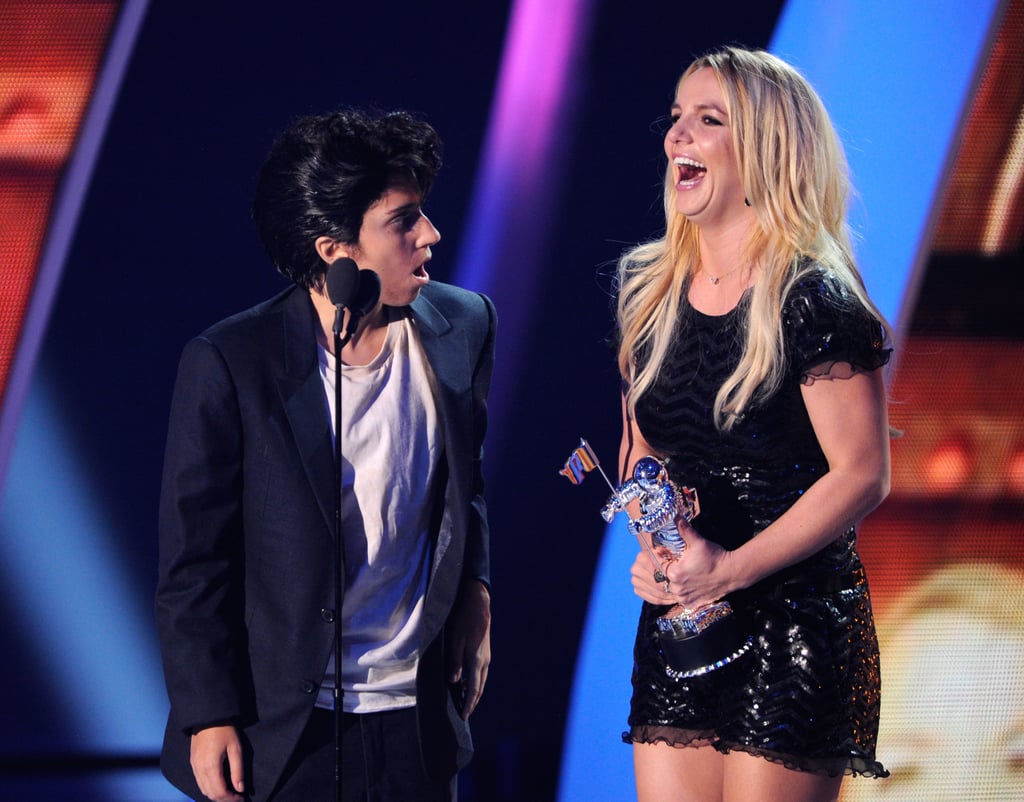 Lady Gaga [22], dressed as her alter ego, presented Britney Spears [23] with a Moonman at the 2011 show.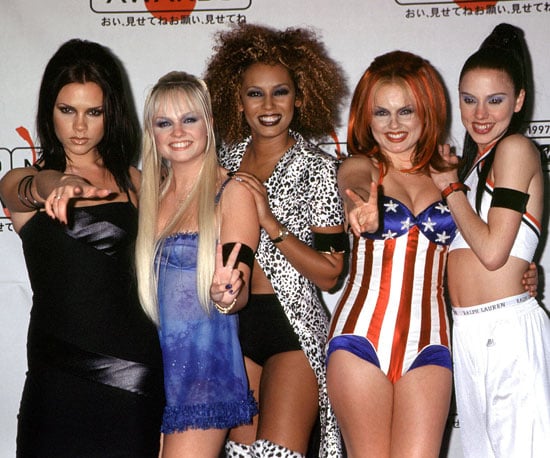 The Spice Girls won Best Video for "Wannabe" in 1997, and at the show all five members wore black arm bands as a symbol of their sadness over the passing of Princess Diana just days earlier.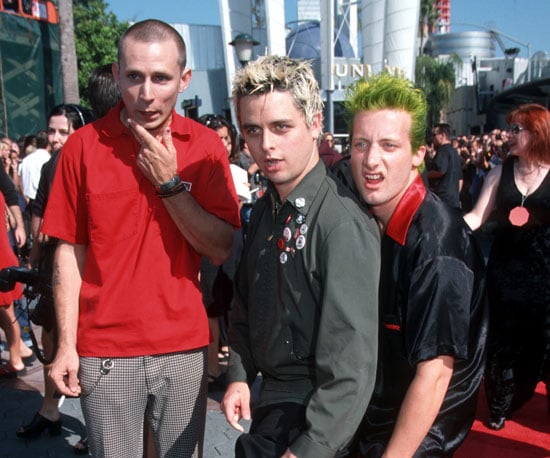 Green Day brought their punk style to the red carpet in 1998.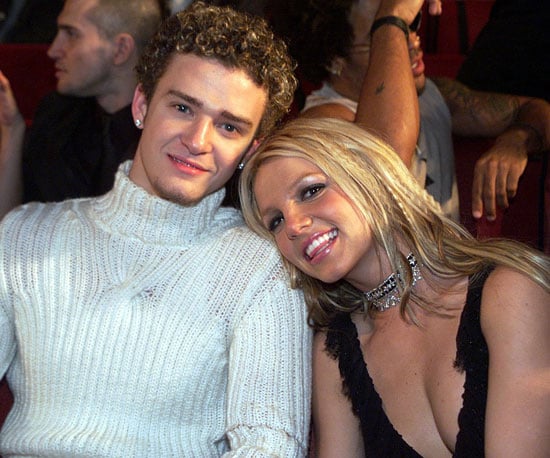 Britney Spears [24] and Justin Timberlake [25] cuddled close in their seats during the show in 2000.
Fred Durst came on stage to join Christina Aguilera [26] during her 2000 performance.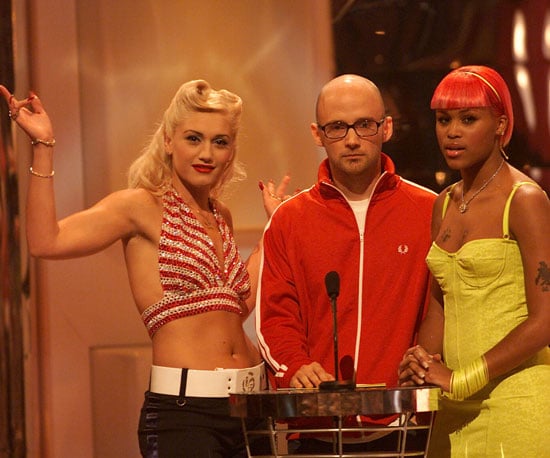 "Let Me Blow Your Mind" collaborators Gwen Stefani [27] and Eve presented with Moby in 2001.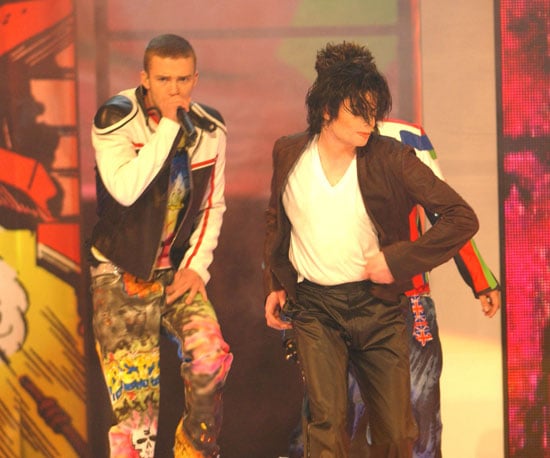 Michael Jackson [28] surprised the crowd by coming on stage at the end of the 'N Sync performance of their single "Pop" in 2001.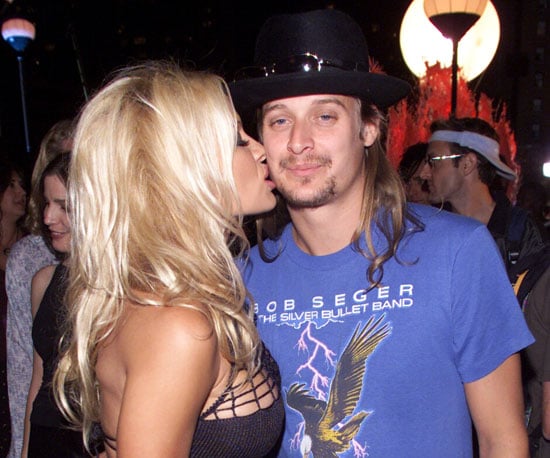 Pamela Anderson planted a kiss on Kid Rock [29] backstage at the VMAs in 2001.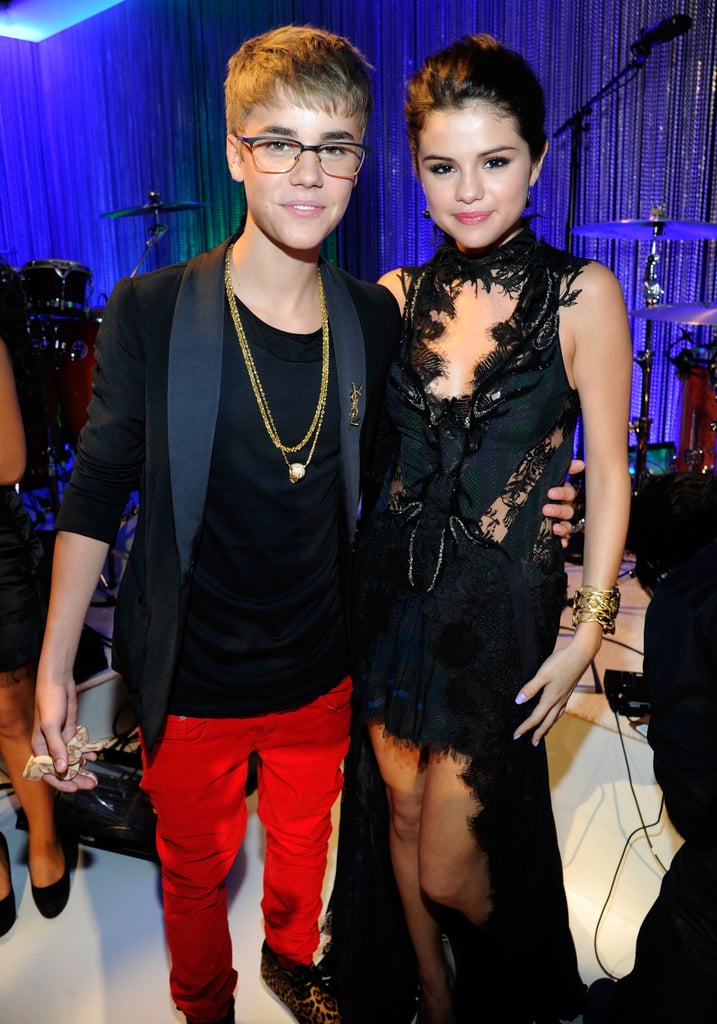 In 2011, Justin Bieber and Selena Gomez [30] were coupled up on the red carpet.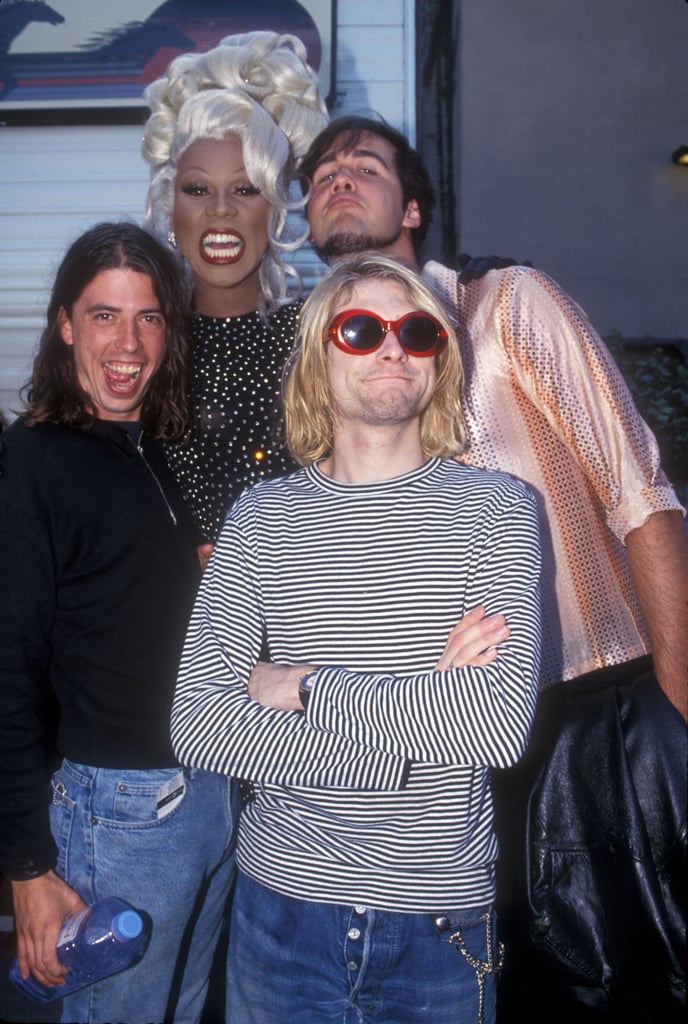 RuPaul met up with Nirvana backstage at the 1993 VMAs.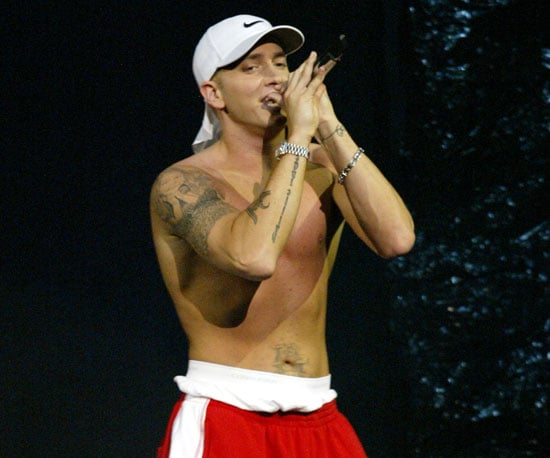 Eminem [31] stripped down to show off his shirtless [32] body in 2002.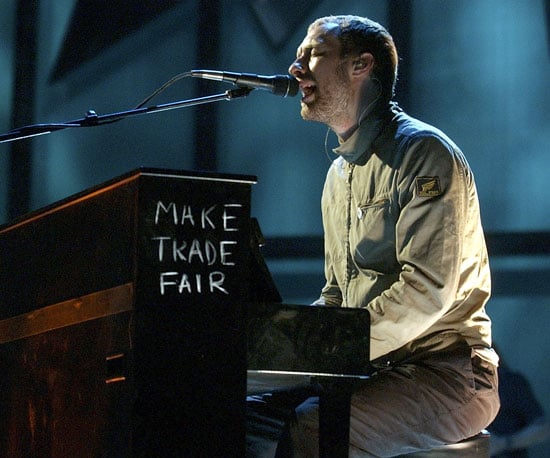 Chris Martin [33]'s piano spread his fair trade message during a performance in 2003.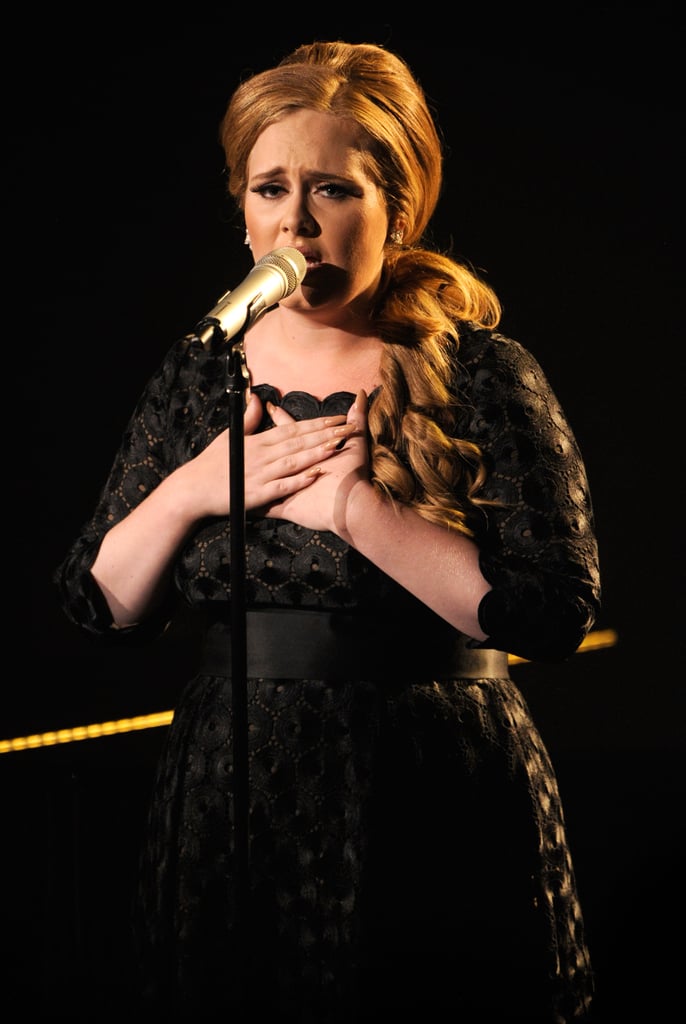 Adele belted out a memorable performance at the 2011 VMAs after receiving surgery on her vocal chords.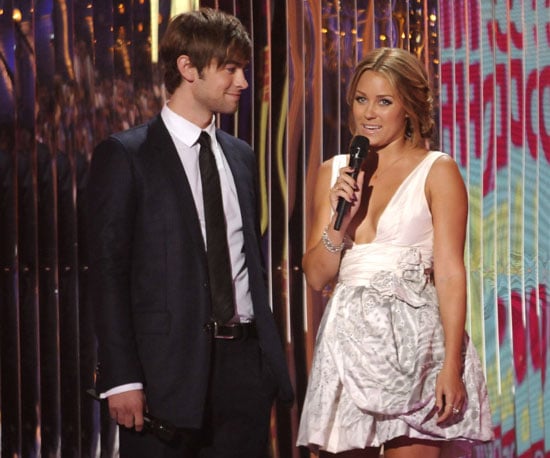 Chace Crawford [34] and Lauren Conrad [35] presented together in 2008.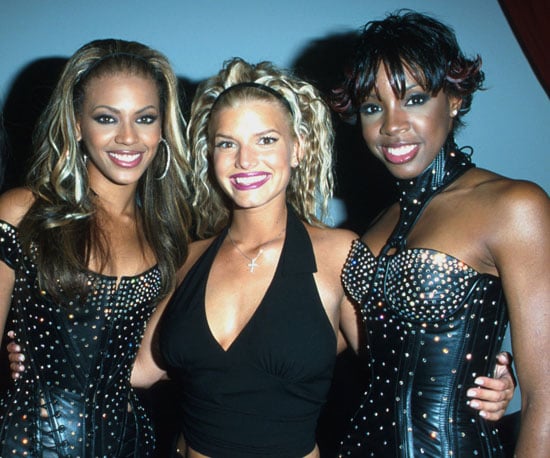 Beyonce, Jessica Simpson [36], and Kelly Rowland posed together backstage in 2000.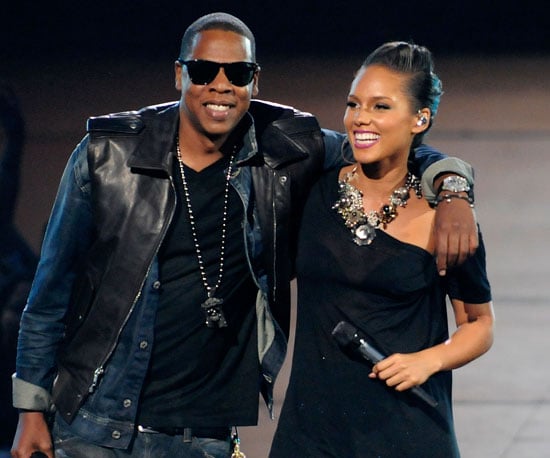 Jay-Z and Alicia Keys [37] performed "Empire State of Mind" together in 2009.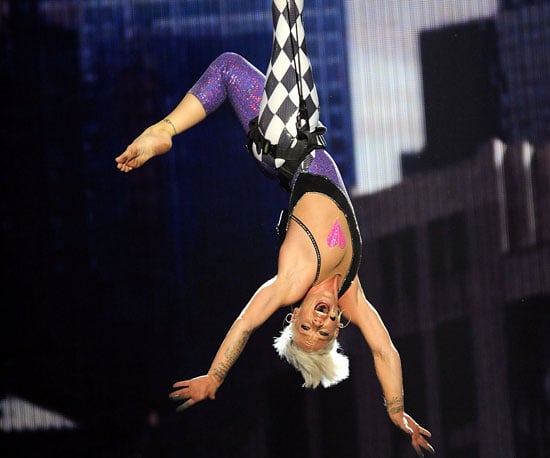 Pink showed off her acrobatic skills during a 2010 performance.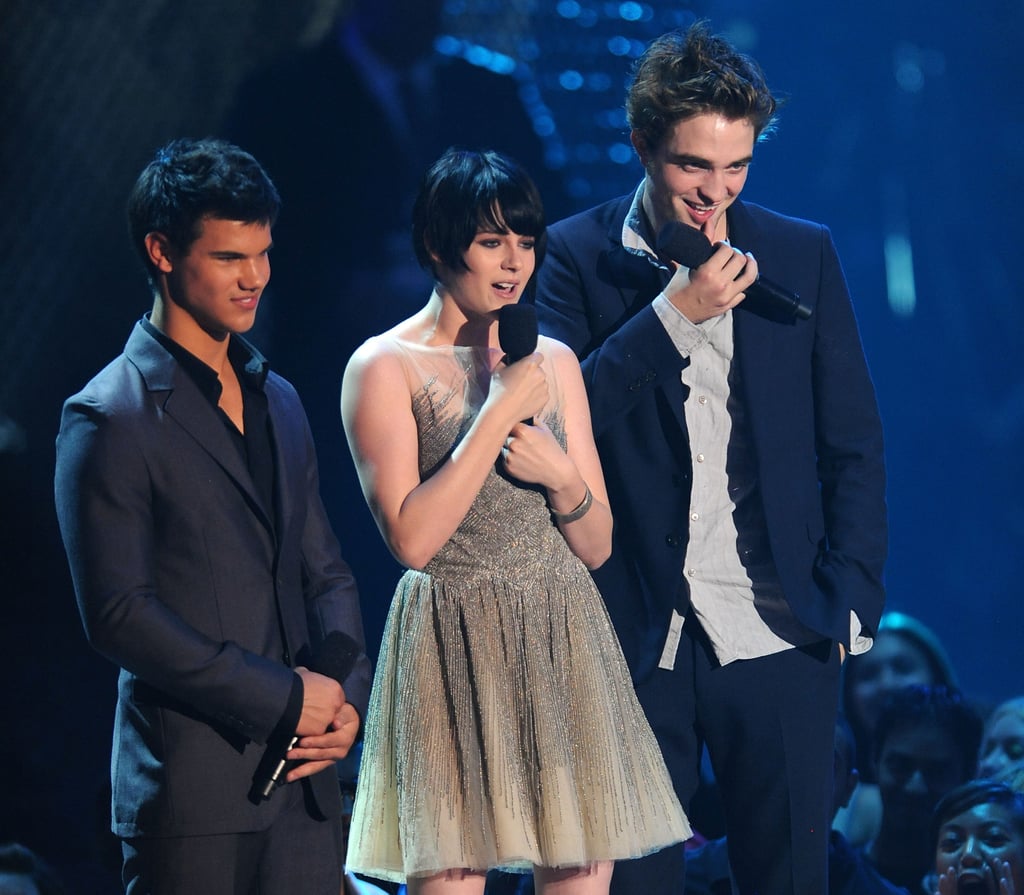 In 2009, Kristen Stewart [38] sported a short bob when she took the stage with Robert Pattinson [39] and Taylor Lautner [40].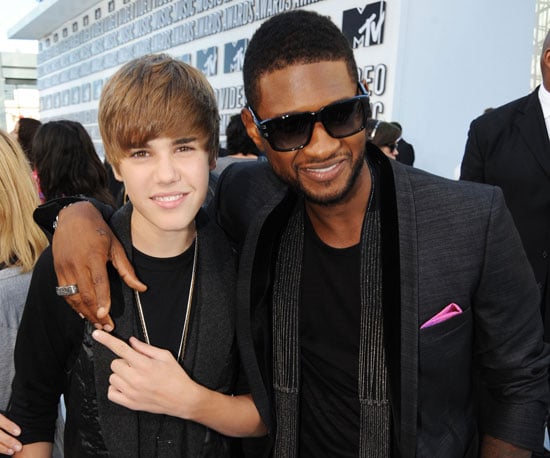 Usher [41] and Justin Bieber got together on the red carpet in 2010.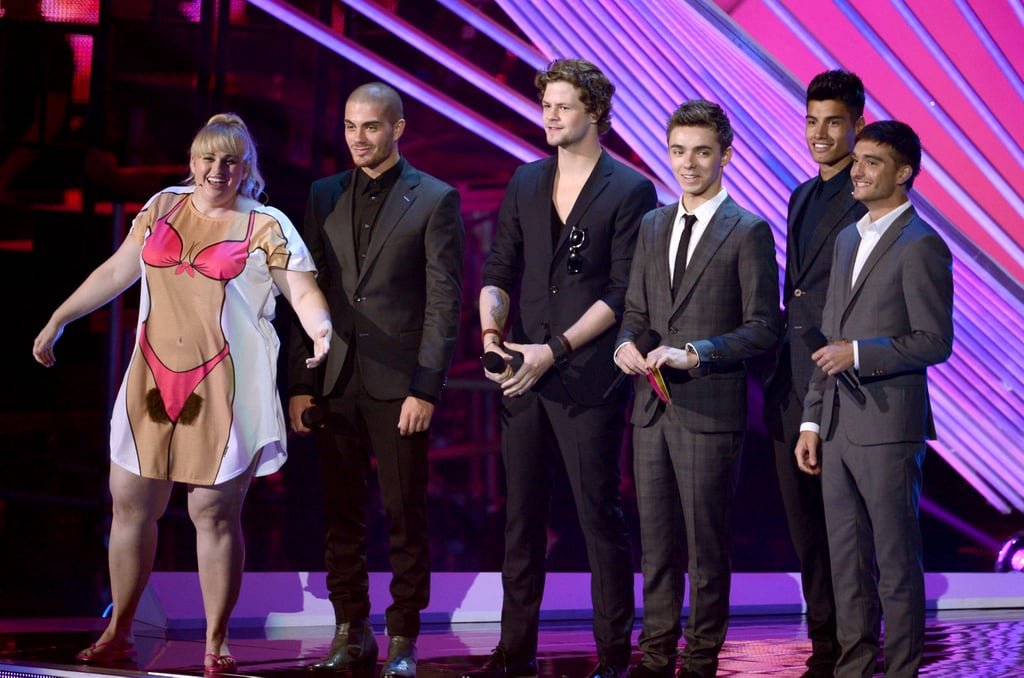 Rebel Wilson wore a cheeky t-shirt at the 2012 VMAs when she took to the stage with The Wanted.