When it comes to choosing godparents, people often pick those closest to them to inspire and provide guidance to their child. So it's no surprise that most celebrity kids end up with very big stars influencing their upbringing [1]. Steven Spielberg is godfather to a pair of huge stars, Drew Barrymore [2] and Gwyneth Paltrow [3], and Nicole Richie [4]'s got two superstar goddads of her own. Michelle Williams [5]'s little girl, Matilda Ledger, calls Jake Gyllenhaal [6] and Busy Philipps her honorary parents, while Courteney Cox [7] looked to BFF Jennifer Aniston [8] to take the role of godmother to her daughter, Coco Arquette. See more sets of surprising celebrity godparents, including Elton John, Hugh Grant [9], and Lady Gaga [10], when you scroll through now.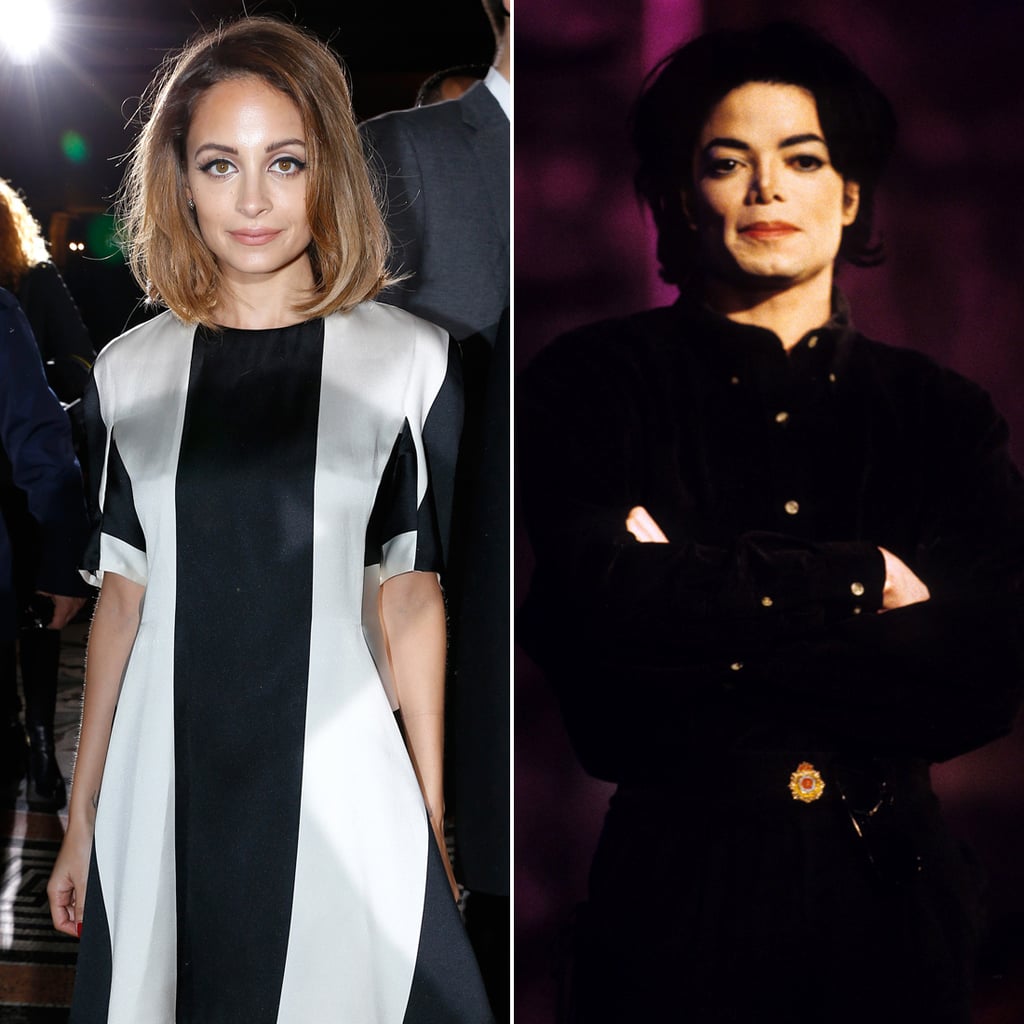 After Nicole Richie [11] was adopted by her superstar dad, Lionel, he named his longtime friend and collaborator Michael Jackson [12] as her godfather. The late singer is just one close family member that was bestowed with the title. The other is. . .
. . . Quincy Jones! The legendary music producer worked with Michael as well as Nicole's dad, Lionel, on many of his hits throughout the '80s, including "We Are the World." Nicole has remained close with Quincy's daughters, Rashida and Kidada, since she was young.
Another celebrity godparent with a Michael Jackson [13] connection is. . .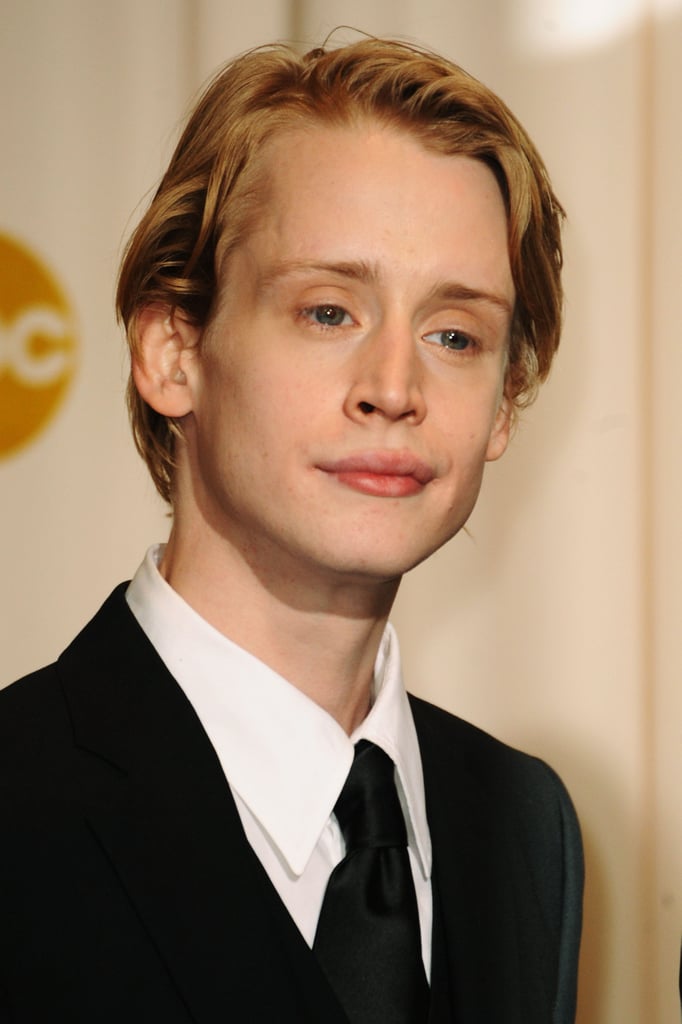 Macaulay Culkin! The former child star and Home Alone actor had been close friends with the late singer since he was a kid, and is the godfather to. . .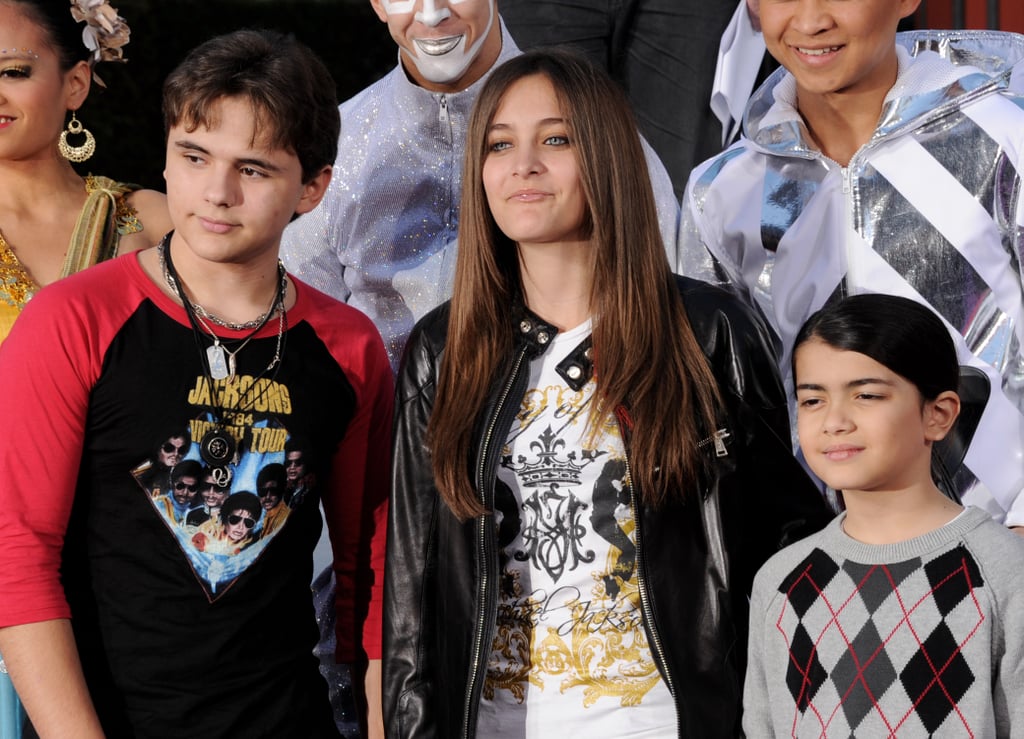 All three of Michael's kids: Prince, Paris, and Michael Jr. Fun fact: as Paris was born in 1998, Macaulay was the same age as she is now when he became her godfather.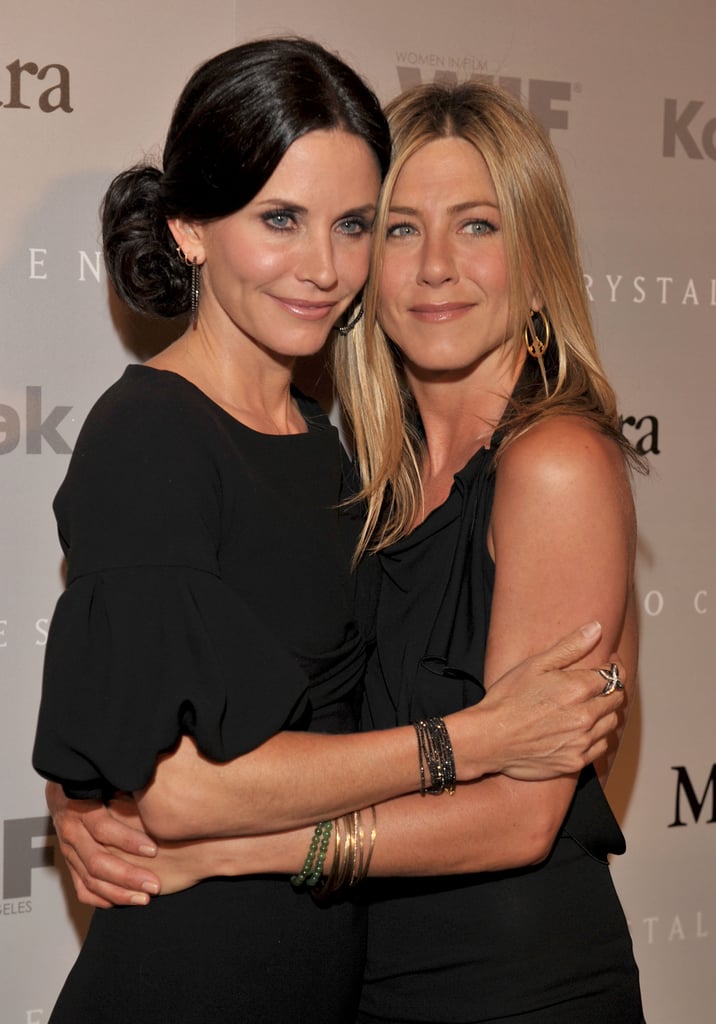 When Courteney Cox [14] gave birth to her daughter Coco Arquette in 2004, she asked her Friends costar (and real-life BFF) Jennifer Aniston [15] to be the baby's godmother.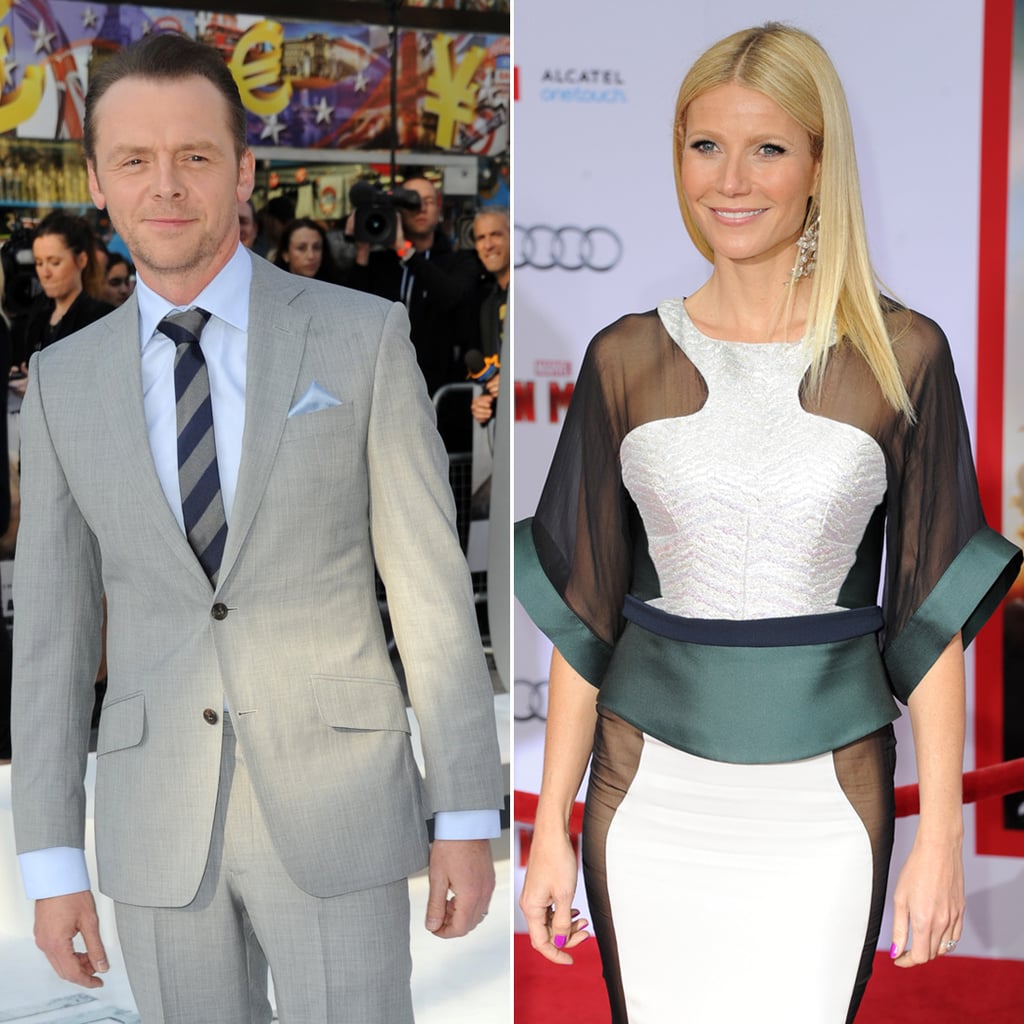 British actor Simon Pegg is the godfather to Gwyneth Paltrow [16] and Chris Martin [17]'s 9-year old daughter, Apple. Gwyneth's got a famous godfather of her own, and his name is . . .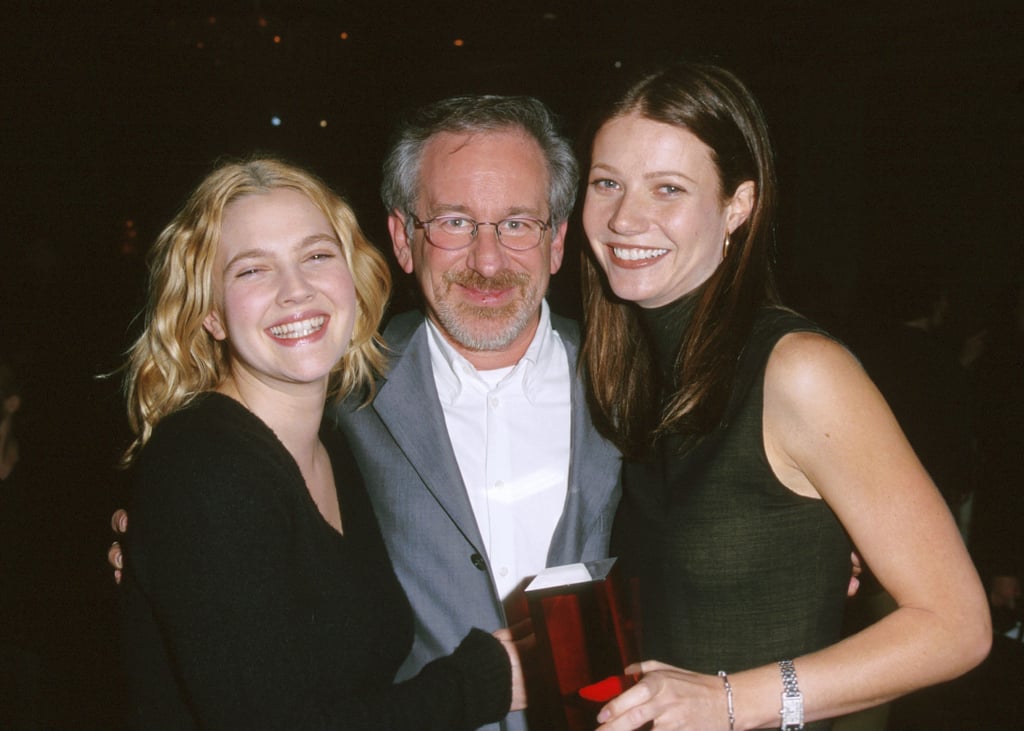 . . . Steven Spielberg [18]! The iconic film director is close friends with Gwyneth's parents, Blythe Danner and Bruce Paltrow, and was named as her godfather when she was born. Steven also has another A-list actress to call his goddaughter: Drew Barrymore [19]. He helped Drew land her breakout role in E.T. the Extra-Terrestrial at just 7 years old, and when she posed for Playboy in 1995, Steven famously sent Drew a quilt for her 20th birthday with a note that read, "Cover yourself up."
In addition to her famous godfather, Drew's also got a legendary godmother in. . .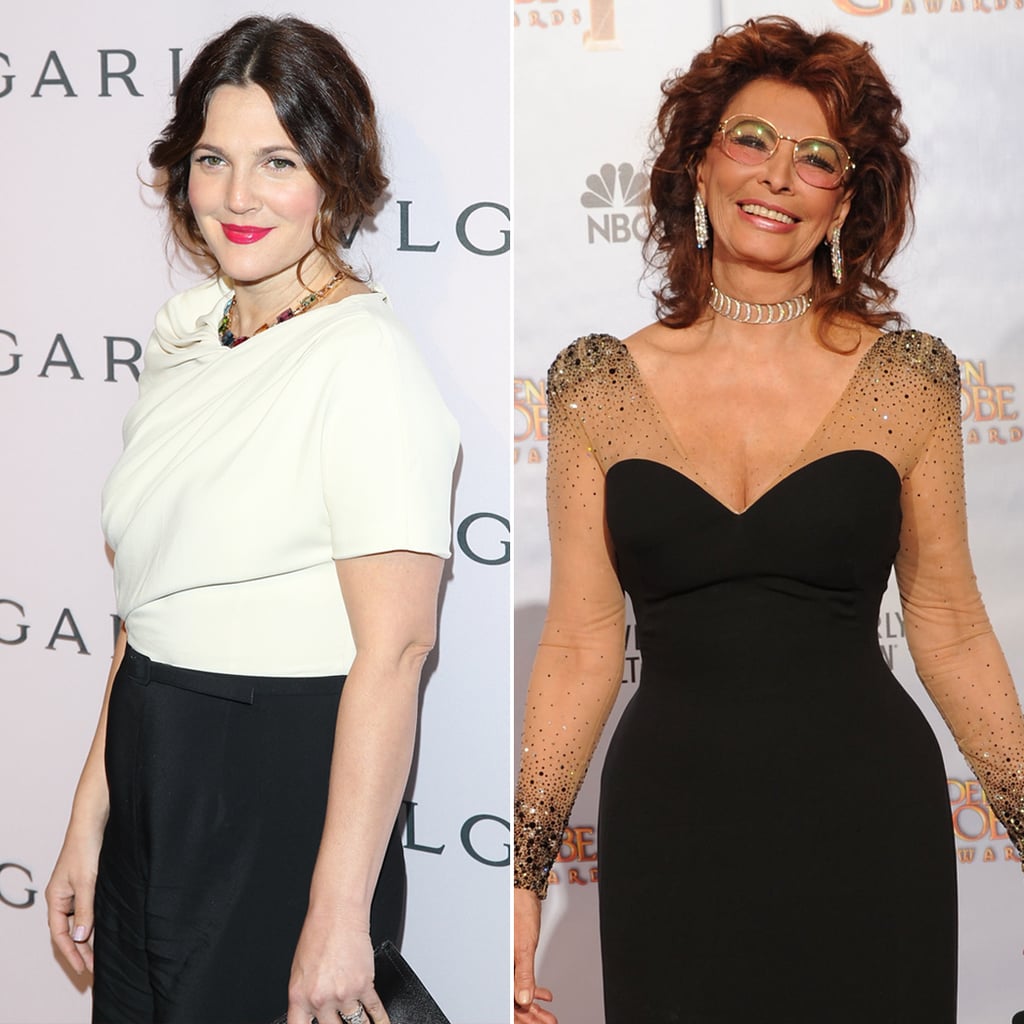 . . . Sophia Loren. Cited as one of Drew's earliest role models, the Italian actress was a close friend of Drew's other godmother, Anna Strasberg (wife of famed acting coach Lee Strasberg). Anna would bring young Drew to Sophia's ranch outside LA, where Drew, who came from a famous acting family, would spend Summers with Sophia's sons.
Drew may have two incredibly famous godparents, but she also happens to be a godparent to. . .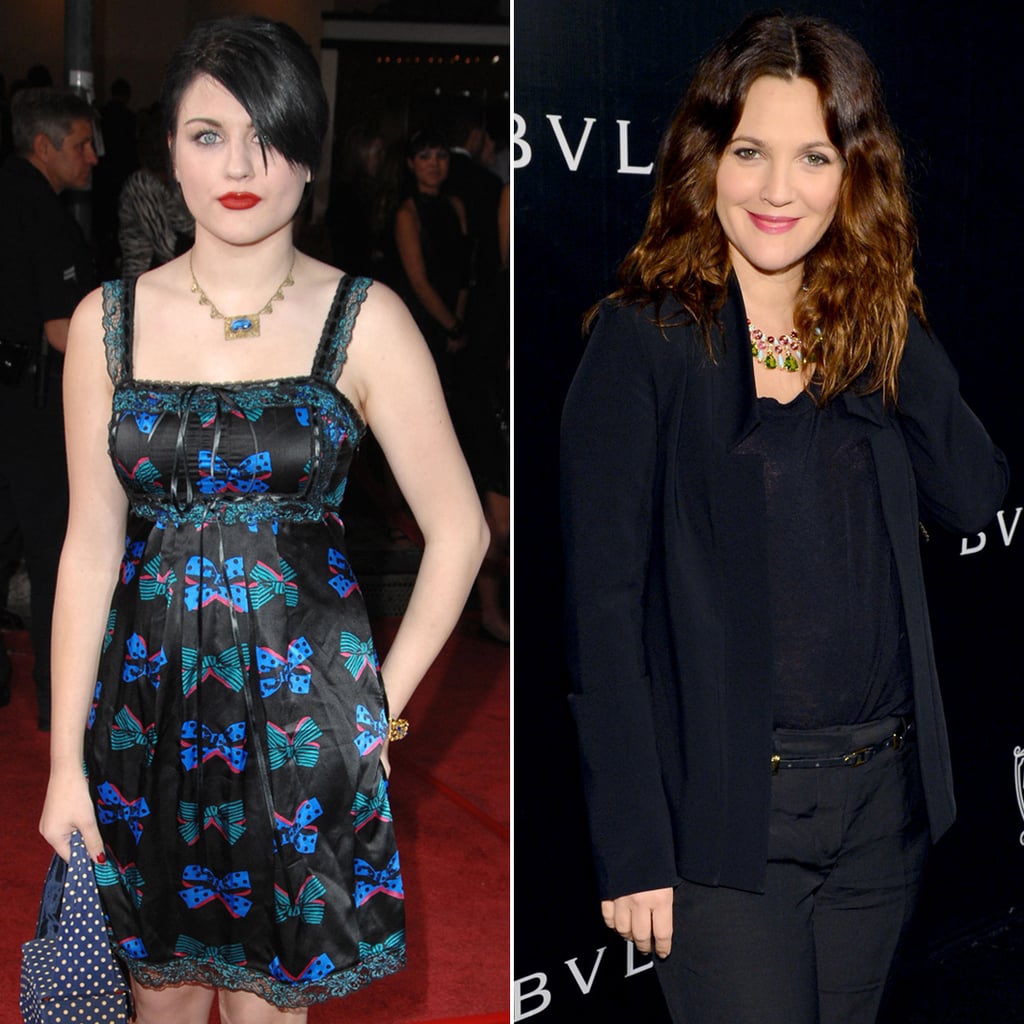 . . . Frances Bean Cobain. Drew Barrymore [20] was incredibly close friends with Frances's mom, Courtney Love, around the time she was born (her dad is the late Nirvana singer Kurt Cobain). In a 2007 interview with Jane magazine [21], Drew spoke of her goddaughter, saying, "Courtney and I have not seen each other in a while, so I haven't had the pleasure of being in Frances's life for a few years. That's a great loss for me, and I hope to reconnect with her."
Drew enlisted one of her close celebrity pals to be godmother for her youngest daughter, Frankie. . .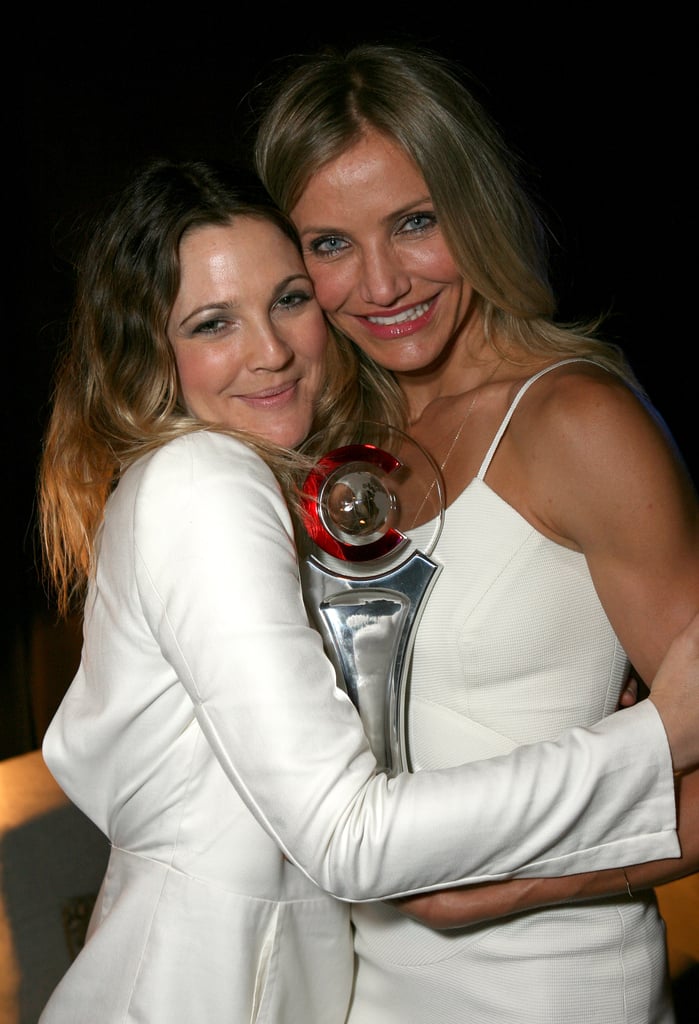 . . . Cameron Diaz [22]! Drew gave Cameron, whom she met at age 16, the title of godmother to her baby girl, Frankie, after her birth in April 2014. Drew revealed the news in her book, Wildflower.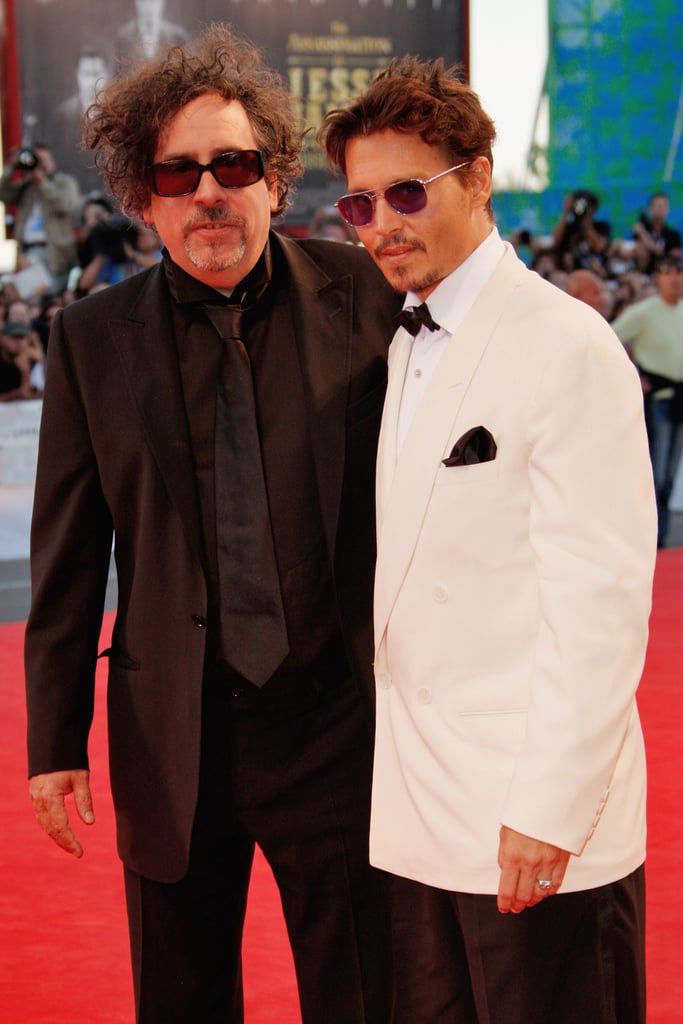 Tim Burton and ex-wife Helena Bonham Carter named their close friend and collaborator Johnny Depp [23] as the godfather of their oldest son, Billy.
Jaime King and Jessica Alba [24] have been friends for years, so it's no shock that the Hart of Dixie star chose Jessica to be the godmother of her son, James Knight Newman. Jessica was in attendance at baby James's blessing [25] recently along with the little one's celebrity godfather, who is . . .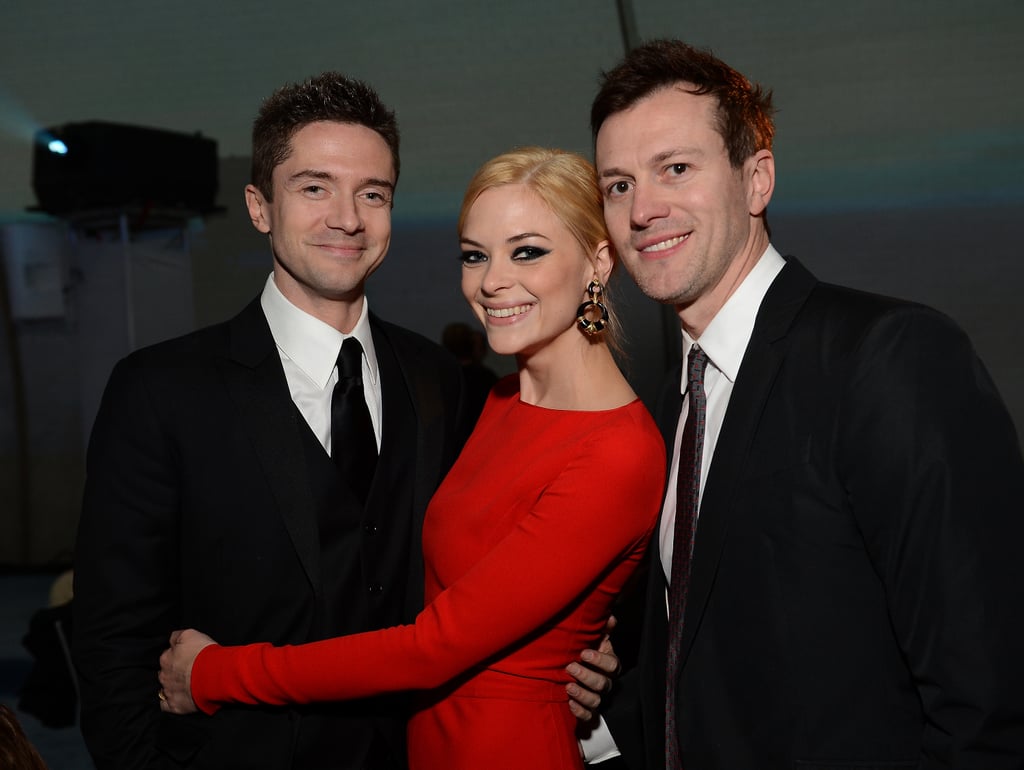 Topher Grace [26]! Topher, seen here with Jaime and her husband, Kyle Newman, was named as James's godfather shortly after his birth in October 2013. Jaime announced her second pregnancy in February 2015 and soon gave the godmother title to . . .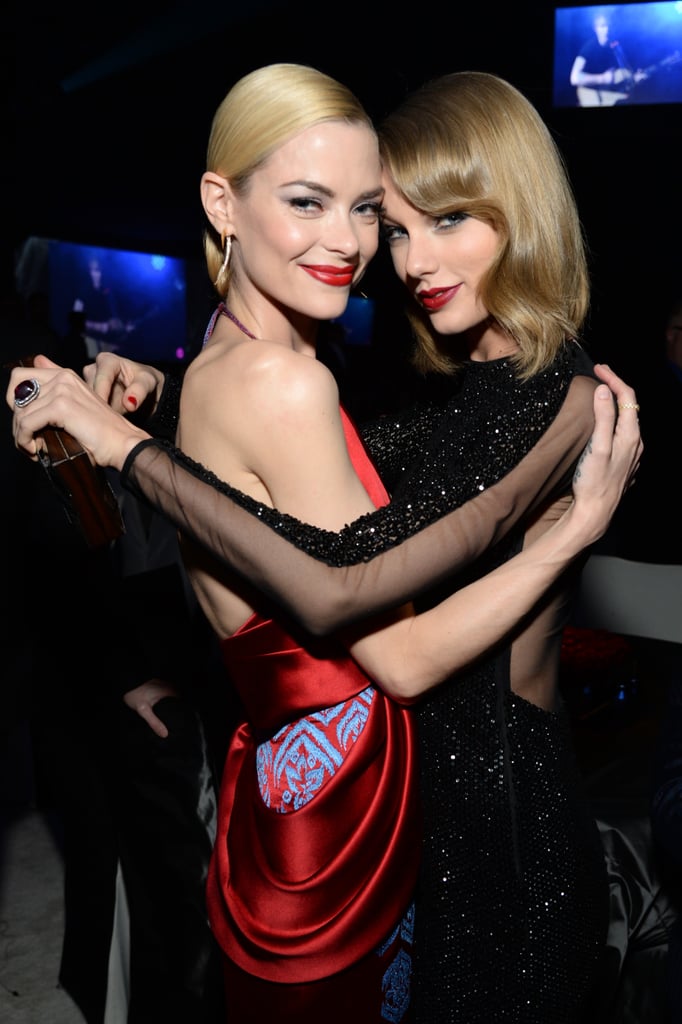 . . . Taylor Swift [27]! Jaime announced the exciting news in an adorable snap on Instagram [28], featuring the singer touching Jaime's growing baby bump. Taylor has since had lots of sweet bonding moments [29] with Leo Thames Newman, who was born in July 2015.
Keep reading for more popular musician who happens to be godparents.
When Elton John and his husband, David Furnish, welcomed their son Zachary in 2011, they asked Lady Gaga [30] to act as his godmother. The couple confirmed the news in an interview with Barbara Walters, saying, "When you get to the real person under there, there's a real simple person under there who loves her parents." Gaga has clearly done a good job with the role, as Elton and David gave her the title for their second son, Elijah, who was born in April 2013.
Elton John may be the ultimate godparent himself, as he's been bestowed with the title by 10 close friends including John Lennon, Elizabeth Hurley [31], and. . .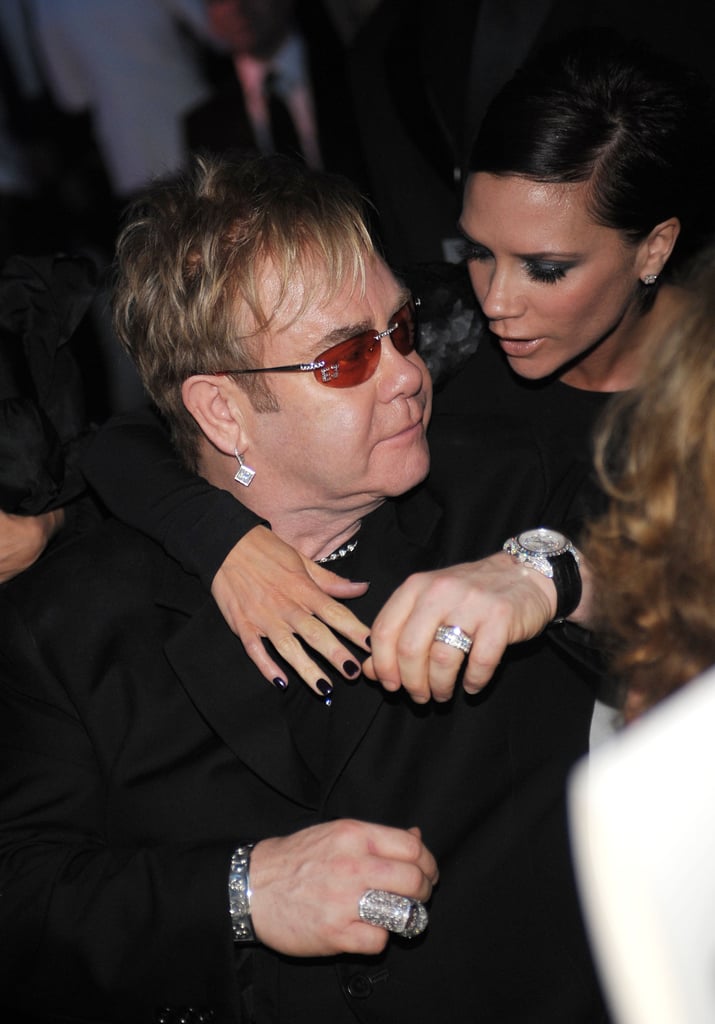 . . . Victoria Beckham [32]. The fashion designer and former Spice Girl, along with husband David, appointed Sir Elton as the godfather of their two older sons Brooklyn and Romeo. The boys also have a famous godmother in model Elizabeth Hurley [33].
If you're wondering who David and Victoria's daughter, Harper, has as a godmother, keep reading.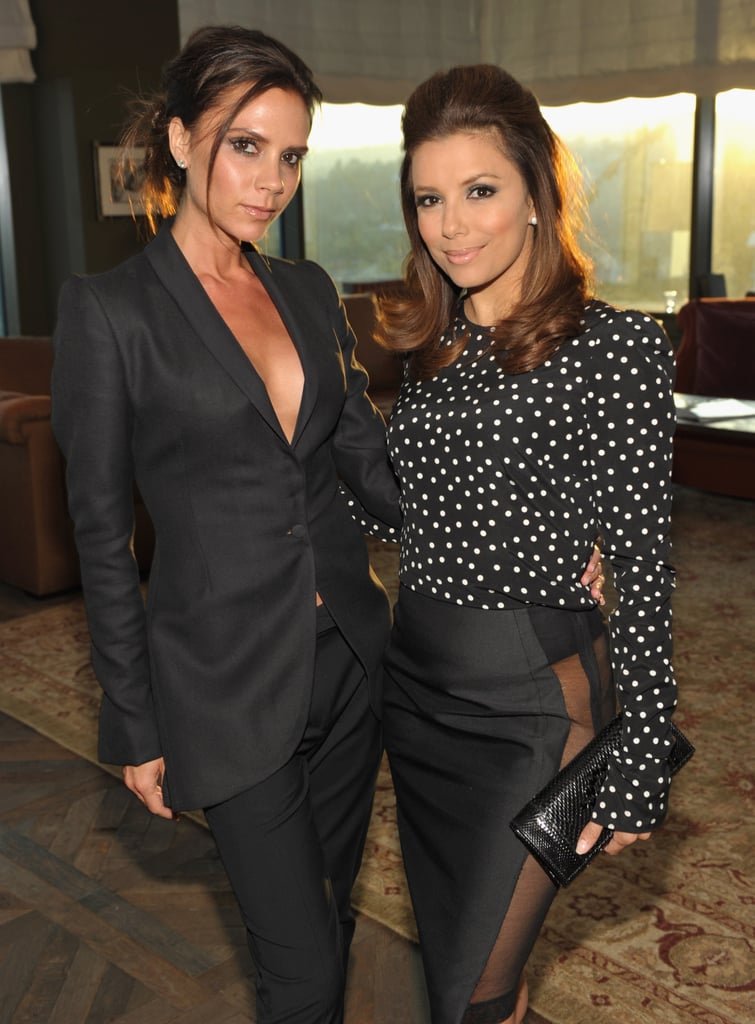 Victoria Beckham [34] chose her famous gal pal Eva Longoria [35] as godmother to her baby daughter Harper. The former Desperate Housewives star [36] said in an interview that she intends to be a "great" influence on the little girl, adding, "I am a five-time godmother!"
Victoria's husband, David, also happens to be a godparent to the son of his close friends. . .
. . . David Gardner and Liv Tyler [37]! David and David have been close friends for years, and Liv and David welcomed their son Sailor in February 2015 and wasted no time in naming the former soccer star [38] as his godfather.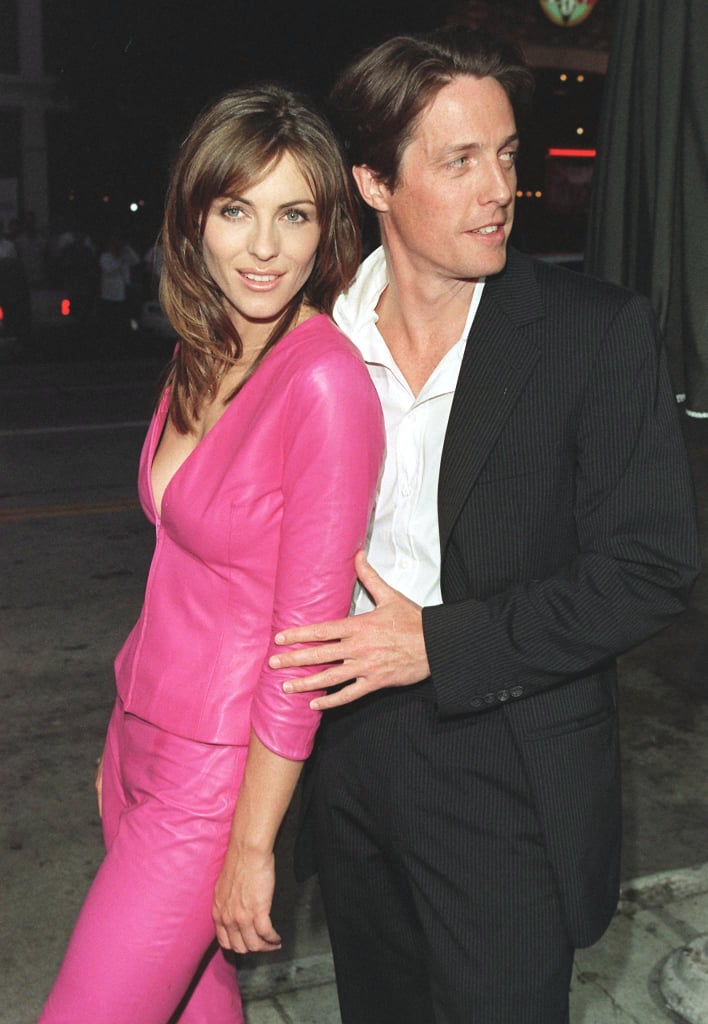 After giving birth to her son Damian in 2002, Elizabeth Hurley [39] gave the godfather role to none other than ex-boyfriend Hugh Grant [40] — they split amicably in 2000. Liz was clearly feeling generous with the title, as Hugh is just one of eight godfathers to Damian, whose father is businessman Steve Bing. Other stars with the job include Elton John, Denis Leary, and the late Heath Ledger [41].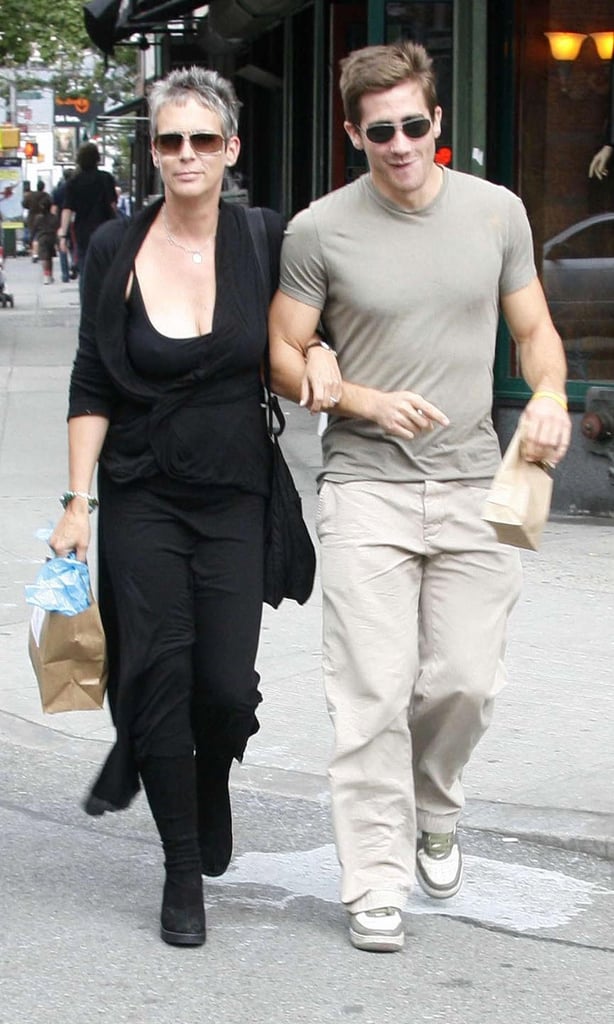 Jamie Lee Curtis is the godmother of Jake Gyllenhaal [42] — the actress is close friends with Jake's parents, director Stephen Gyllenhaal and screenwriter Naomi Foner. In addition, Jake himself is also a godparent to the child of two celebrities. . .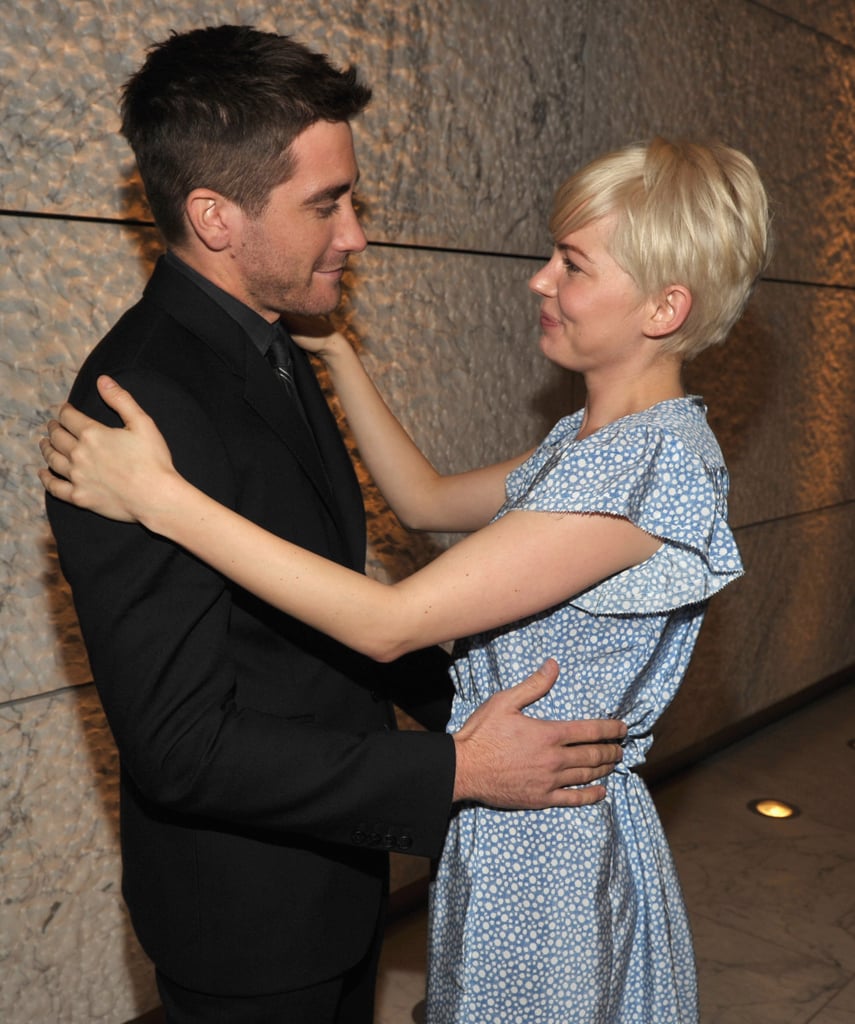 . . . Michelle Williams [43] and Heath Ledger [44]'s daughter, Matilda. Jake costarred with both Michelle and Heath in 2005's Brokeback Mountain, and made the most of his responsibilities to help care for little Matilda after her dad's untimely death in 2008.
Another close friend of Michelle's was chosen as Matilda's godmother, and it's. . .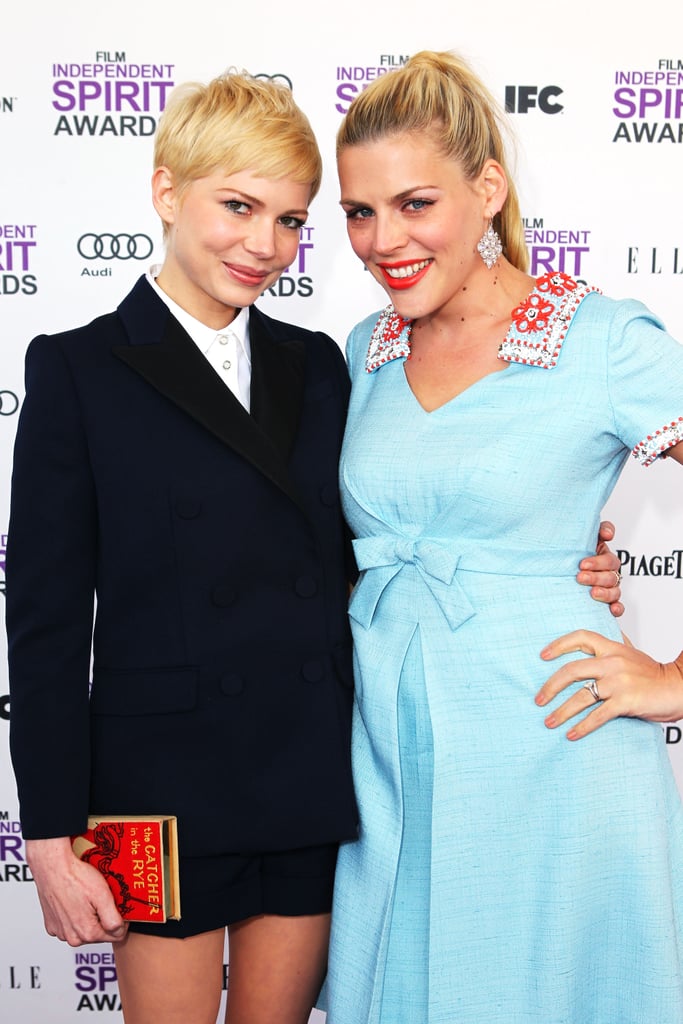 . . . Busy Philipps. Michelle and Busy costarred together on Dawson's Creek and have remained close ever since. Michelle gave her BFF the honor of being godmother to little Matilda, and Busy, who has two daughters of her own, bestowed another actress with the title for her eldest girl, Birdie Silverstein. Can you guess who it is?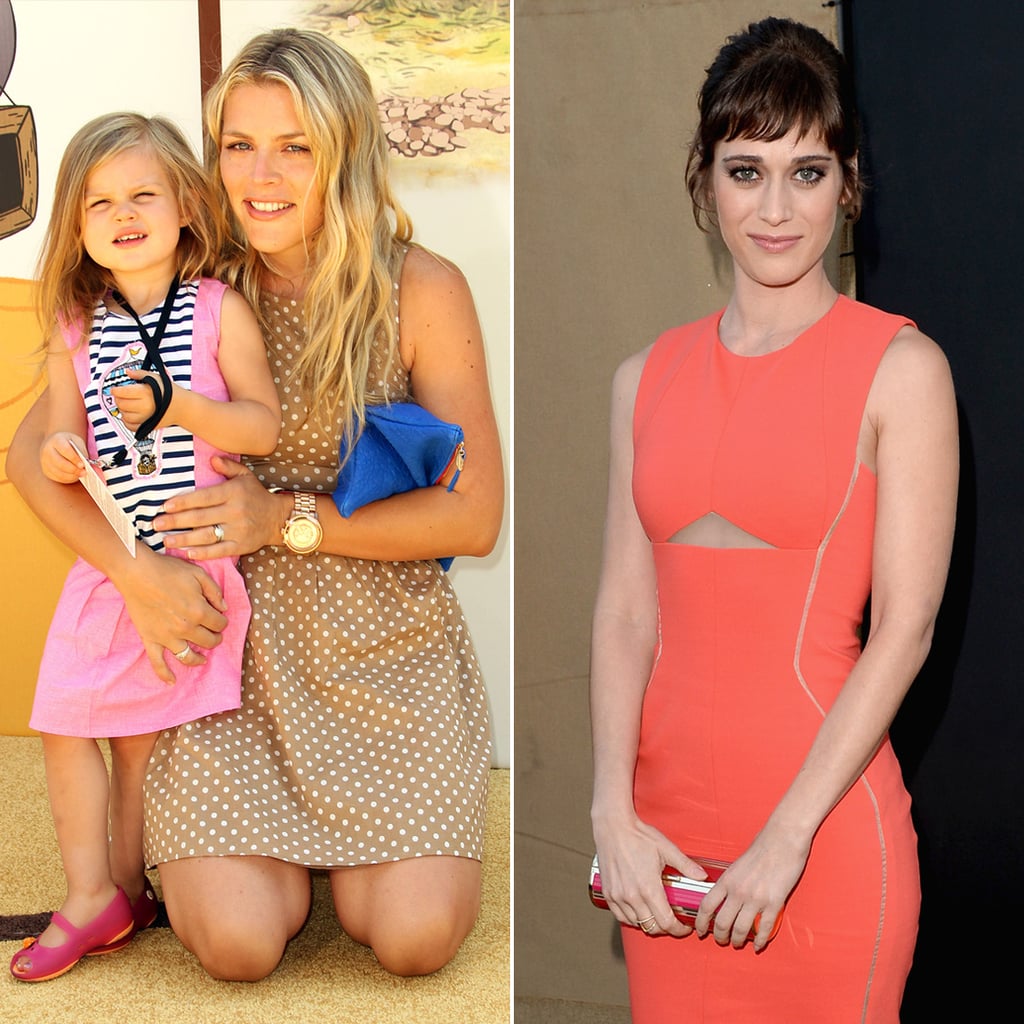 Lizzy Caplan, who starred alongside Busy Philipps in the bygone series Freaks and Geeks, is the celebrity godmother of Busy's daughter, Birdie.
Jennifer Lopez [45] chose her longtime friend Leah Remini as the godmother of her twins, Max and Emme, whose father is Marc Anthony [46].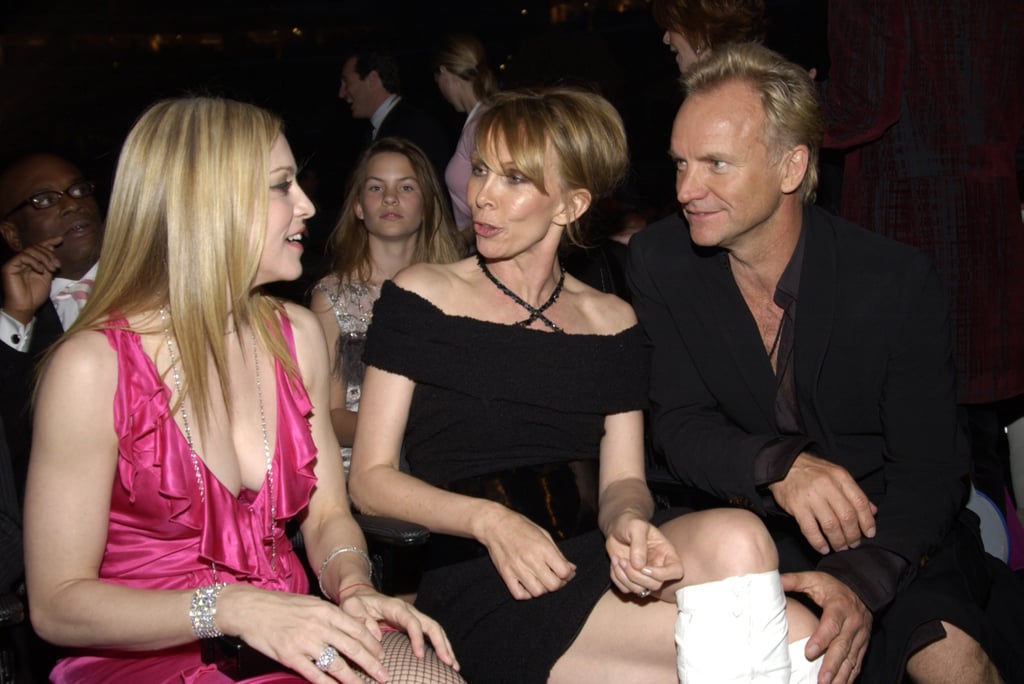 Sting and his wife, Trudie Styler, are godparents to Madonna [47]'s older son, Rocco Ritchie.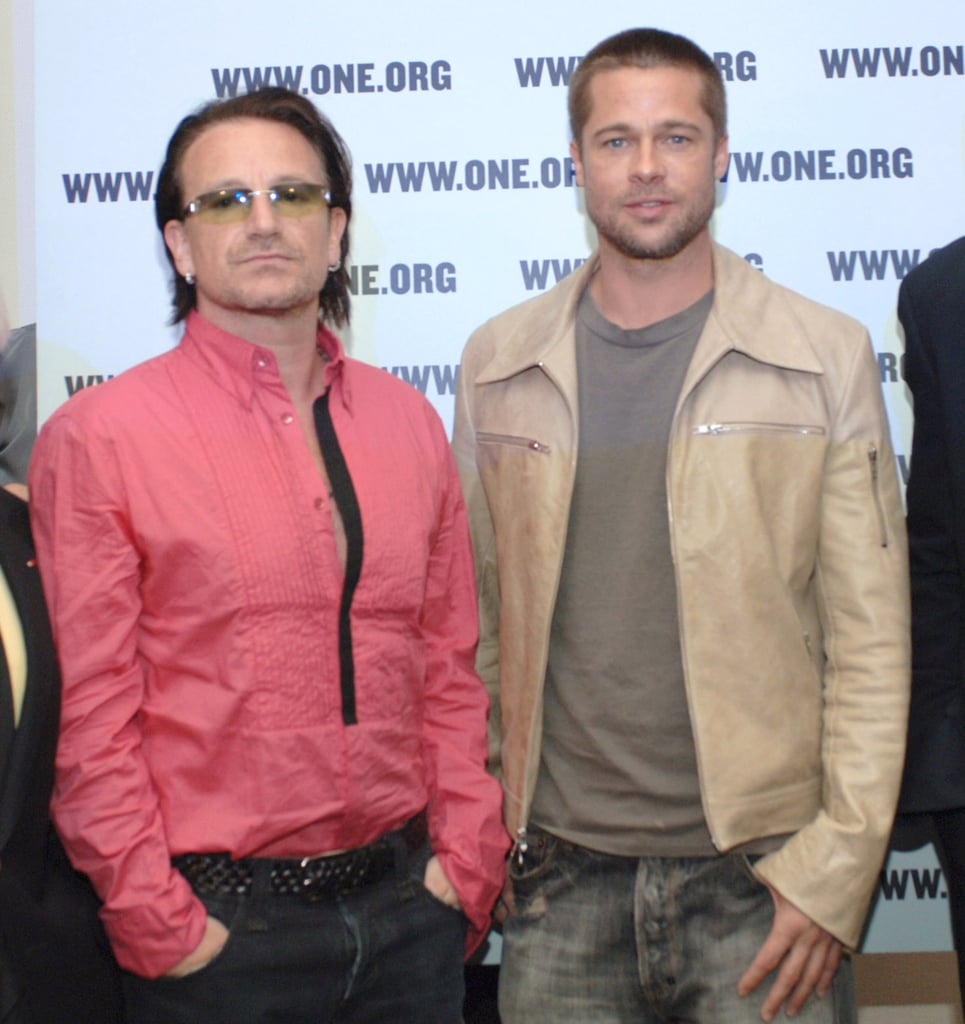 Brad Pitt [48] and Angelina Jolie [49] asked U2 frontman Bono [50] to be the godfather of their twins, Vivienne and Knox.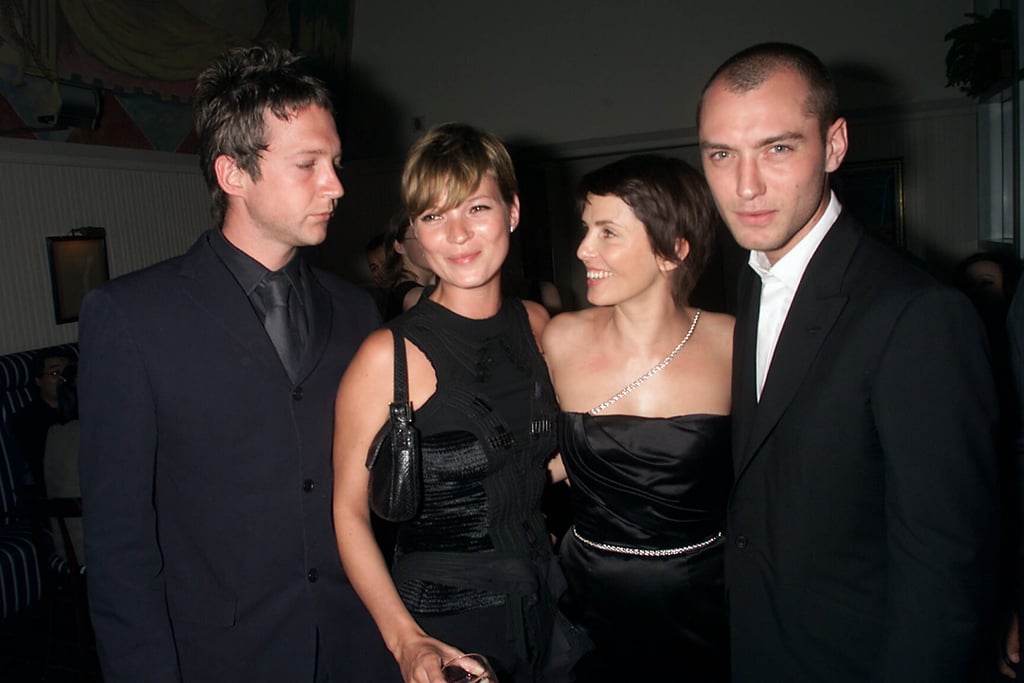 Kate Moss [51] and Sadie Frost have been close for years, and when Sadie and ex-husband Jude Law [52] welcome their daughter Iris in 2000, they chose the supermodel to be the baby girl's godmother. Kate returned the favor a year later when she named Jude and Sadie as godparents of her teenage daughter Lila Grace, whose father is editor Jefferson Hack.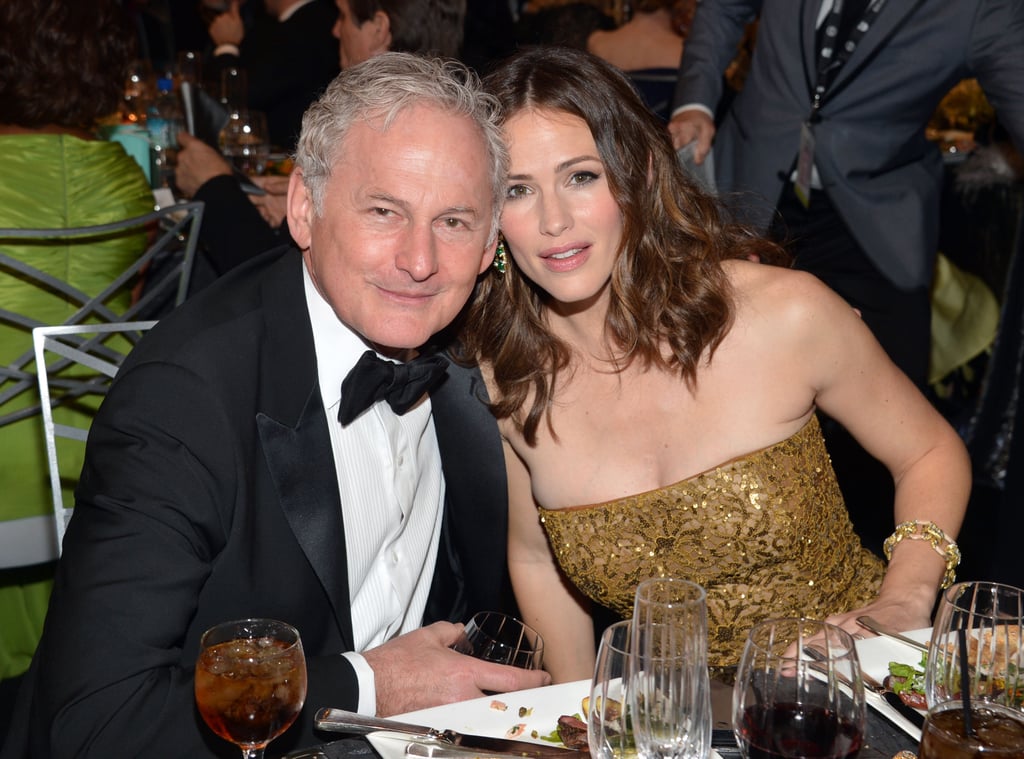 Victor Garber and Jennifer Garner [53] have remained close since starring as father and daughter in Alias (he even officiated her 2005 wedding [54] to Ben Affleck [55]!). When Jennifer gave birth to her older daughter Violet later that year, she turned to her longtime friend Victor to be the baby's godfather.
Former Buffy the Vampire Slayer star Alyson Hannigan and her husband, Alexis Denisof, are godparents to the show creator Joss Whedon's son Arden.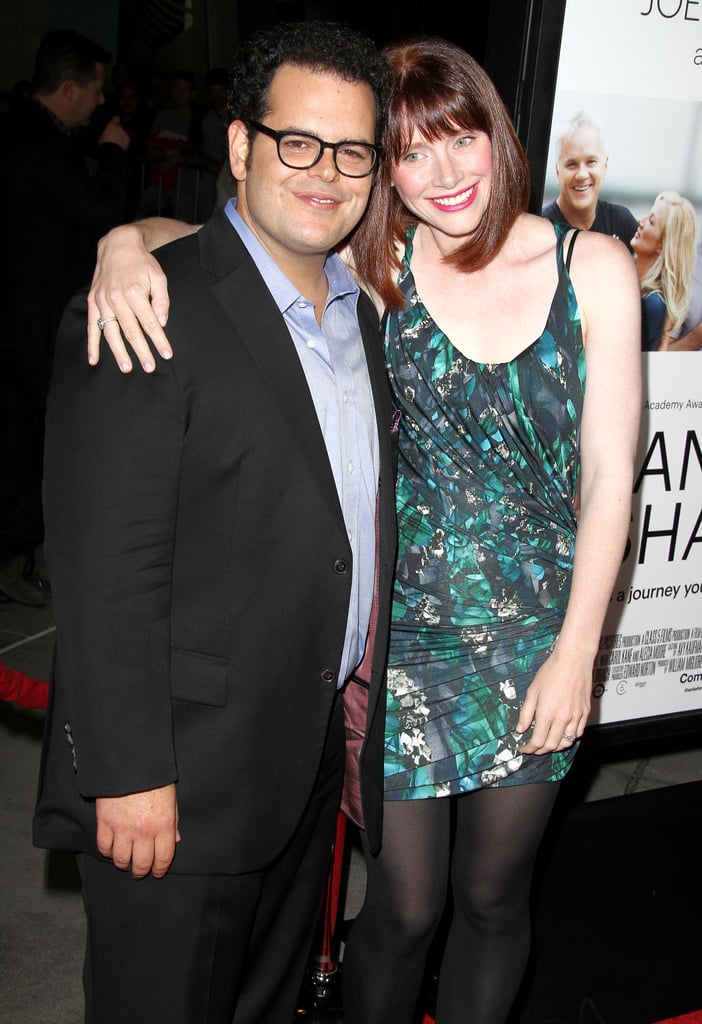 Bryce Dallas Howard is married to actor Seth Gabel, who is childhood friends with Josh Gad. When Bryce and Seth welcomed their son Theo in 2007, they named Josh as his godfather. Bryce, the daughter of famous director Ron Howard, also has a famous godfather. . .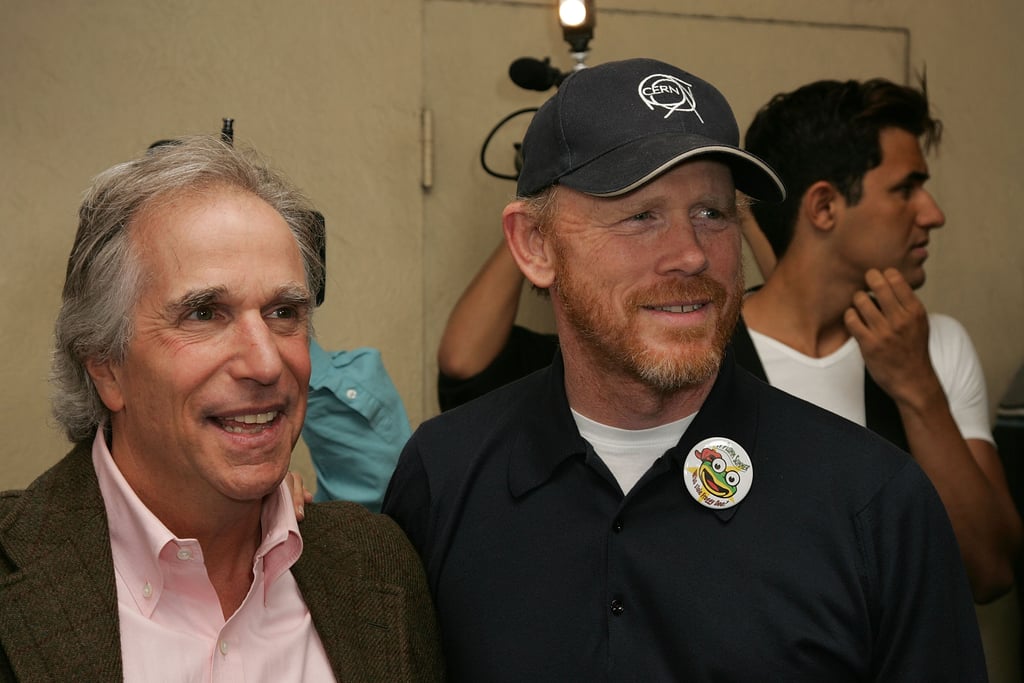 . . . Henry Winkler! That's right, The Fonz is Bryce's godfather. Henry and Ron Howard starred on Happy Days together back in the '70s and '80s, and have remained close ever since. Henry was named as Bryce's godfather when she was born in 1981.