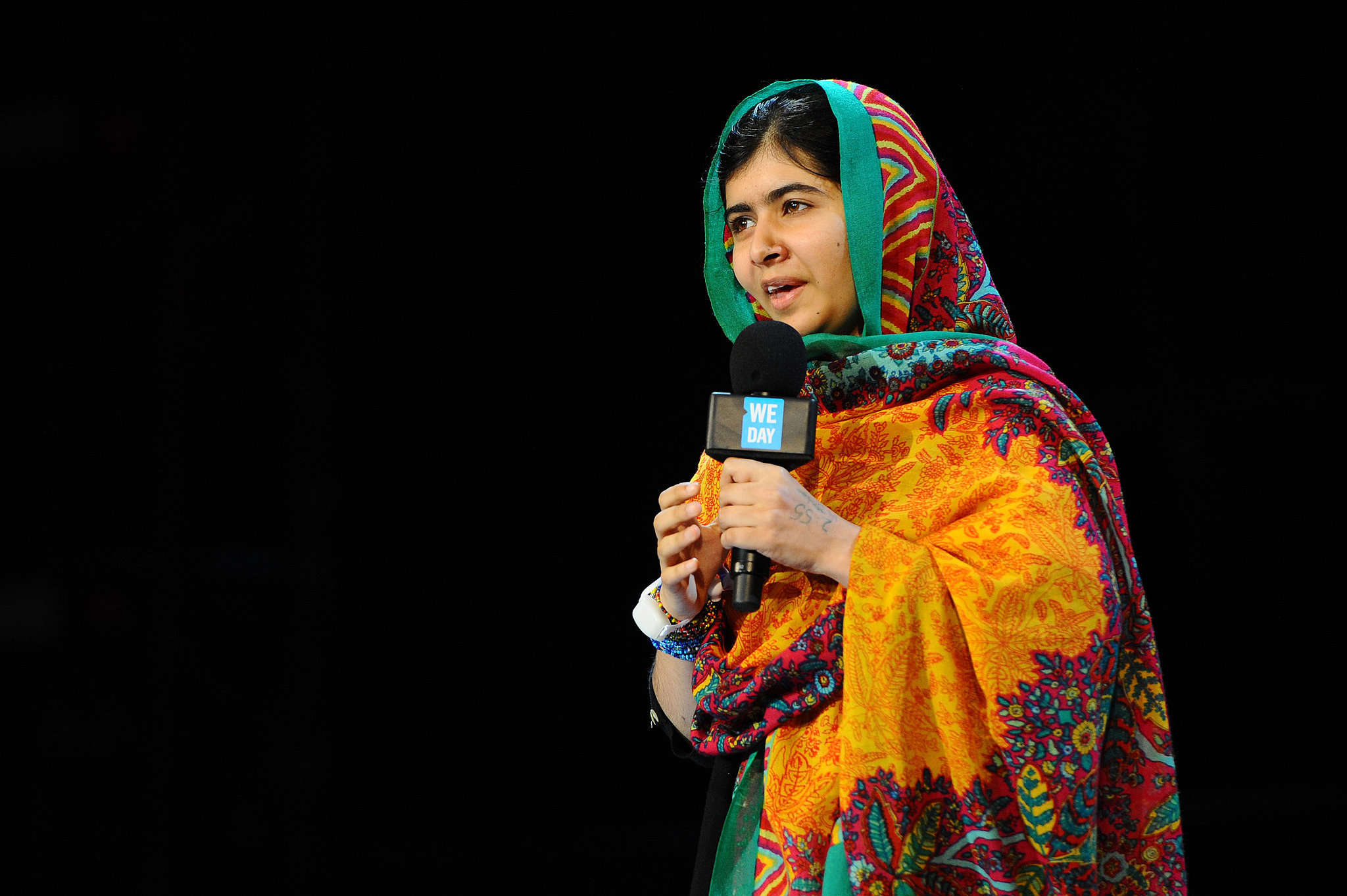 At just 17, Malala Yousafzai has already made an incredible impact on the world, so in honor of Malala Day, we're taking a look at some of her most inspiring quotes. In this weekend's Washington Post opinion piece [1], Malala wrote about her recent birthday and her past, highlighting her path to the international spotlight. She said, "I have already lived what many people might say is a lifetime . . . I was 15 when I was shot by the Taliban and almost died but was given another life. I was 16 when I once again raised my voice for girls' rights and education, this time on an international stage."
Over the weekend, she turned 17, and Malala's birthday — July 12 — was declared Malala Day by the United Nations last year. In 2013, she also became the youngest person to be nominated for a Nobel Peace Price, she was featured on the cover of Time as part of the "100 Most Influential People in the World" feature, and she beat out NSA whistle-blower Edward Snowden for the European Parliament's Sakharov Prize For Freedom of Thought. There was also her moving appearance on The Daily Show last Fall, when Jon Stewart [2] quite appropriately called her "one of the finest examples of the human spirit." See some of Malala's most inspiring quotes below, plus a few of her TV appearances.
In a speech [3] delivered at the UN General Assembly:
"One child, one teacher, one book, and one pen can change the world. Education is the only solution."
"We realize the importance of light when we see darkness. We realize the importance of our voice when we are silenced."
On The Daily Show:
As part of Glamour's Women of the Year feature [4]:
"I said to myself, Malala, you must be brave. You must not be afraid of anyone. You are only trying to get an education. You are not committing a crime."
"Do not wait for me to do something for your rights. It's your world and you can change it."
On ABC News with Diane Sawyer:
In The Washington Post [5]:
"We cannot sit on the sidelines and let this continue. Each of us is responsible. We cannot rest until we have justice and freedom for every girl and every boy."
"I know that my small contribution is not enough. But it is a start; I am just one girl."
"We all may seem different from far away. But up close, we face the same fears, and we own the same courage, if we only look deeply enough to recognize it."