This Sunday's Super Bowl will be a big one, as it's the 50th anniversary of the historic championship — stars have already begun flocking to football's biggest game outside San Francisco, CA to watch the Denver Broncos take on the Carolina Panthers. To prepare for the event, we're taking a look back at the famous faces who have attended in years past. In 2010, Angelina Jolie [1] and Brad Pitt [2] took Maddox to check out the action, and Britney Spears [3] joined *NSYNC on stage in 2001. And let's not forget when Destiny's Child reunited at at the game in 2013, and Katy Perry [4] and Left Shark took the stage in 2015. Keep reading to see all those moments and more.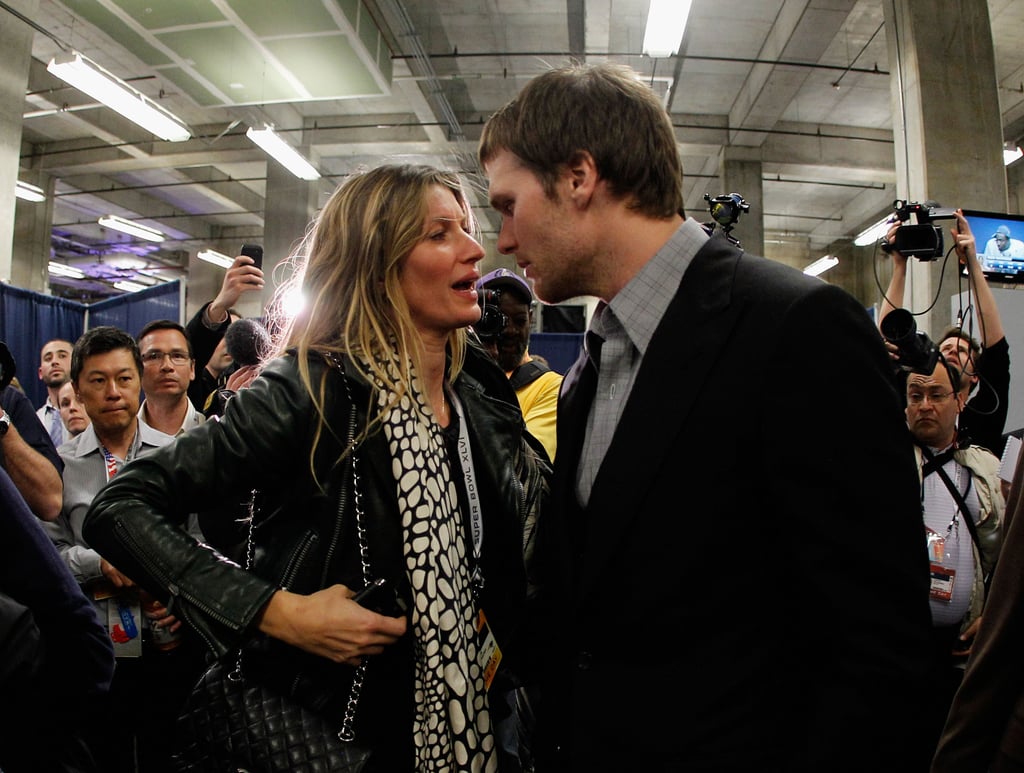 New England Patriot Tom Brady [5] and wife Gisele Bündchen [6] chatted after his team's loss in 2012.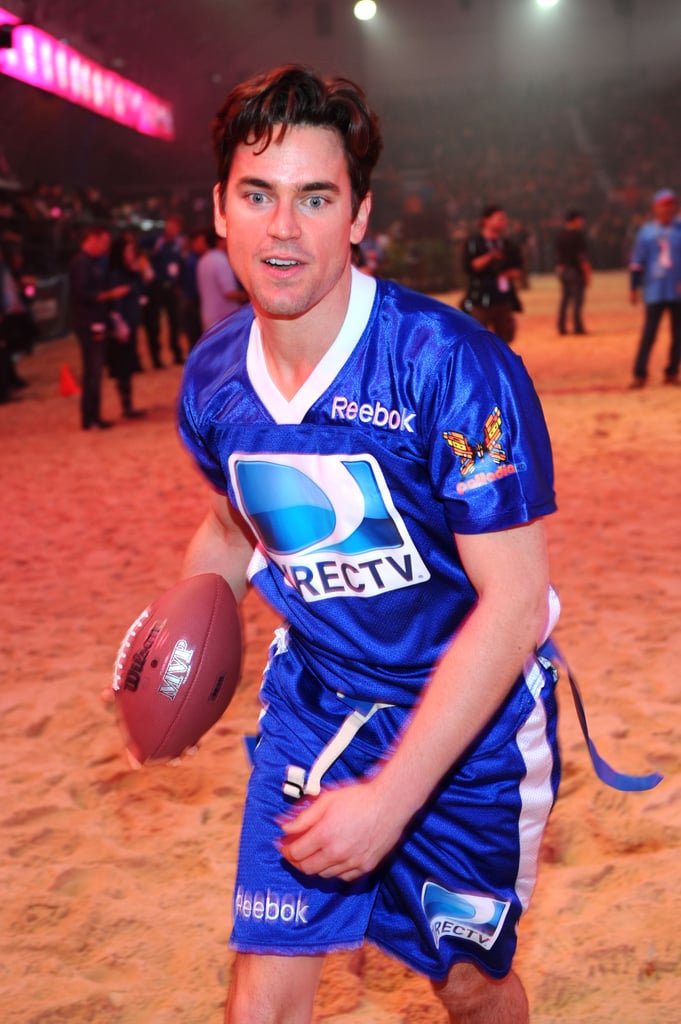 Matt Bomer took charge during the sixth annual Celebrity Beach Bowl Game.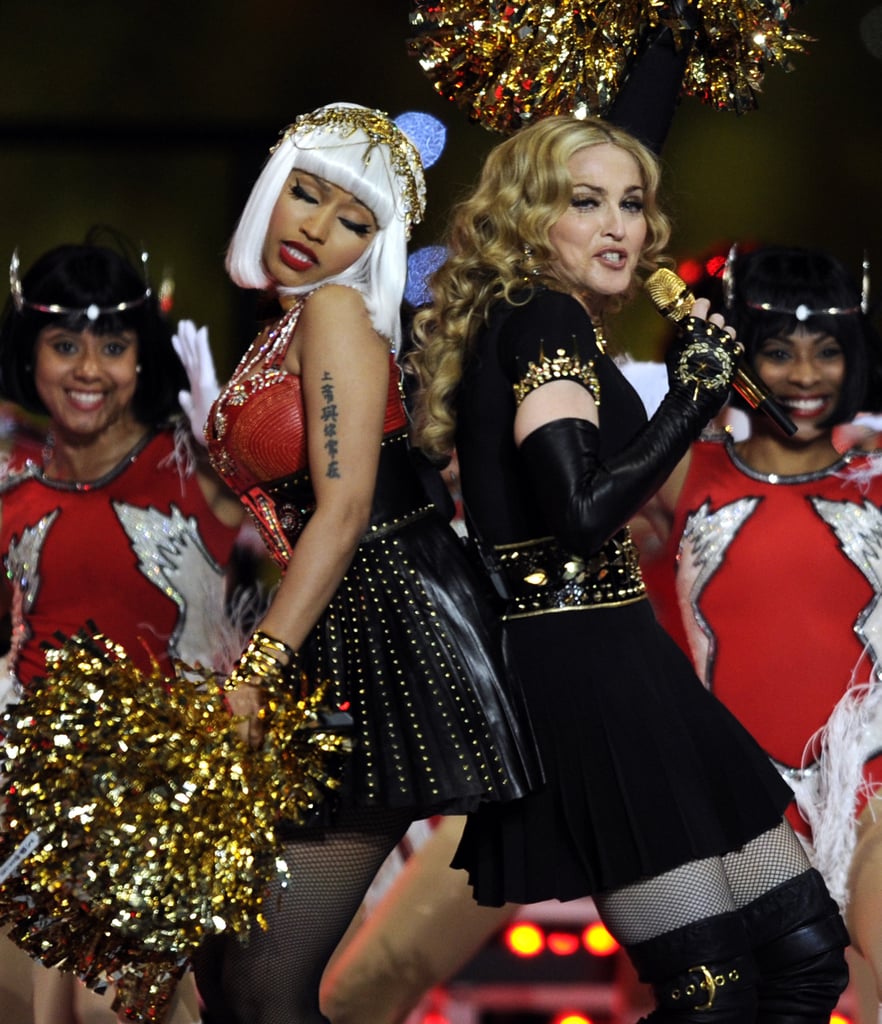 Super Bowl 2012 performers Madonna [7] and Nicki Minaj danced together.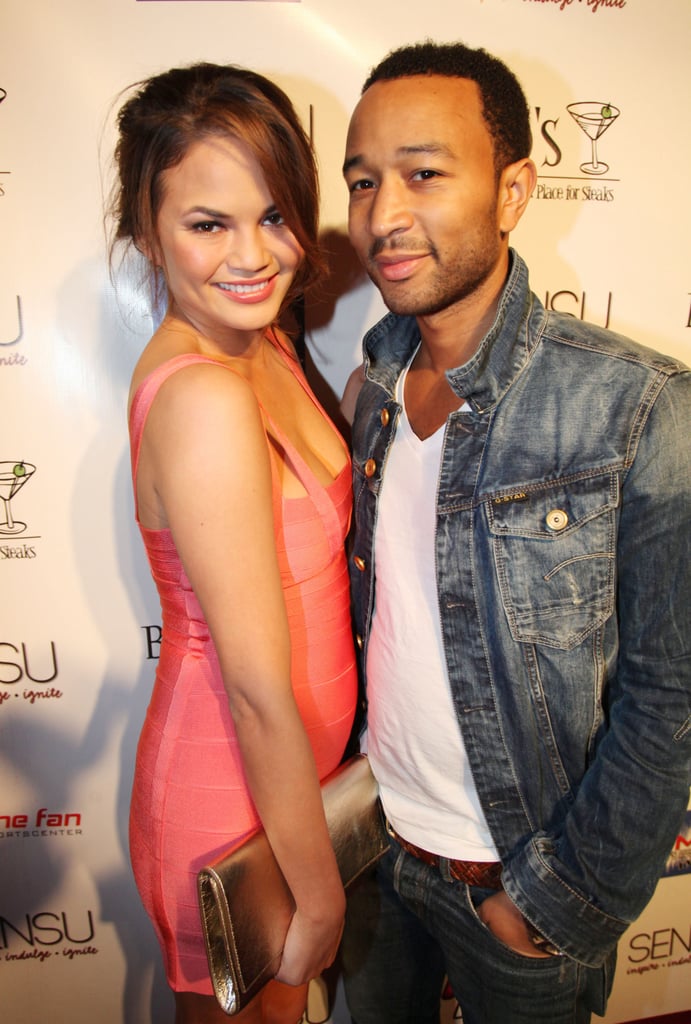 Chrissy Teigen and John Legend [8] attended Celebration Sunday at Sensu during Super Bowl weekend 2012.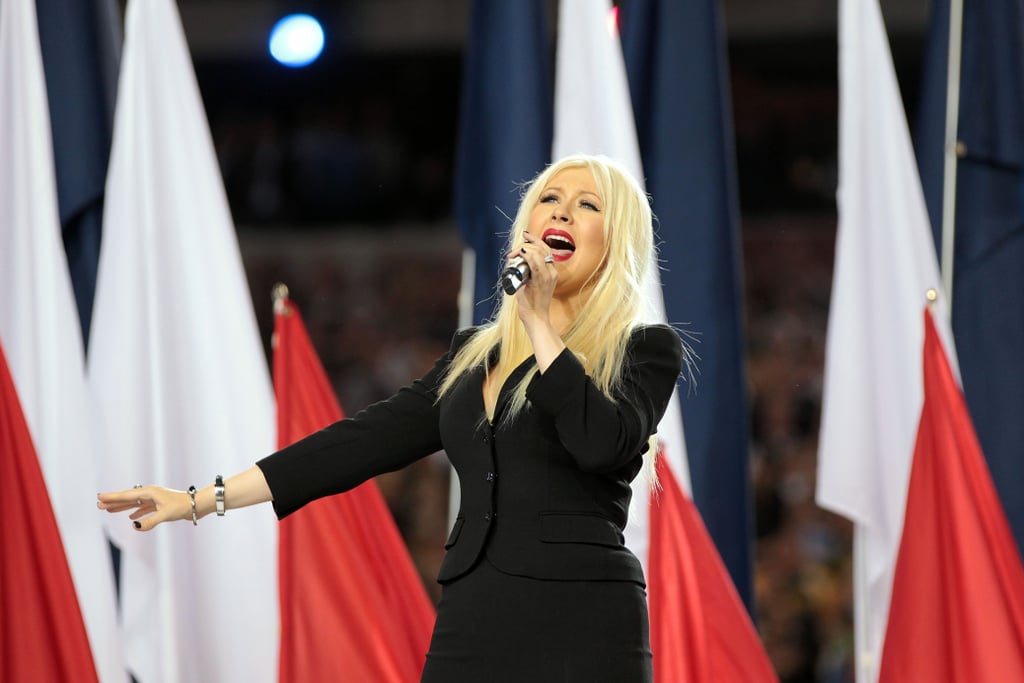 Christina Aguilera [9]'s controversial lyric flub during the 2011 Super Bowl national anthem at Cowboys stadium was unforgettable.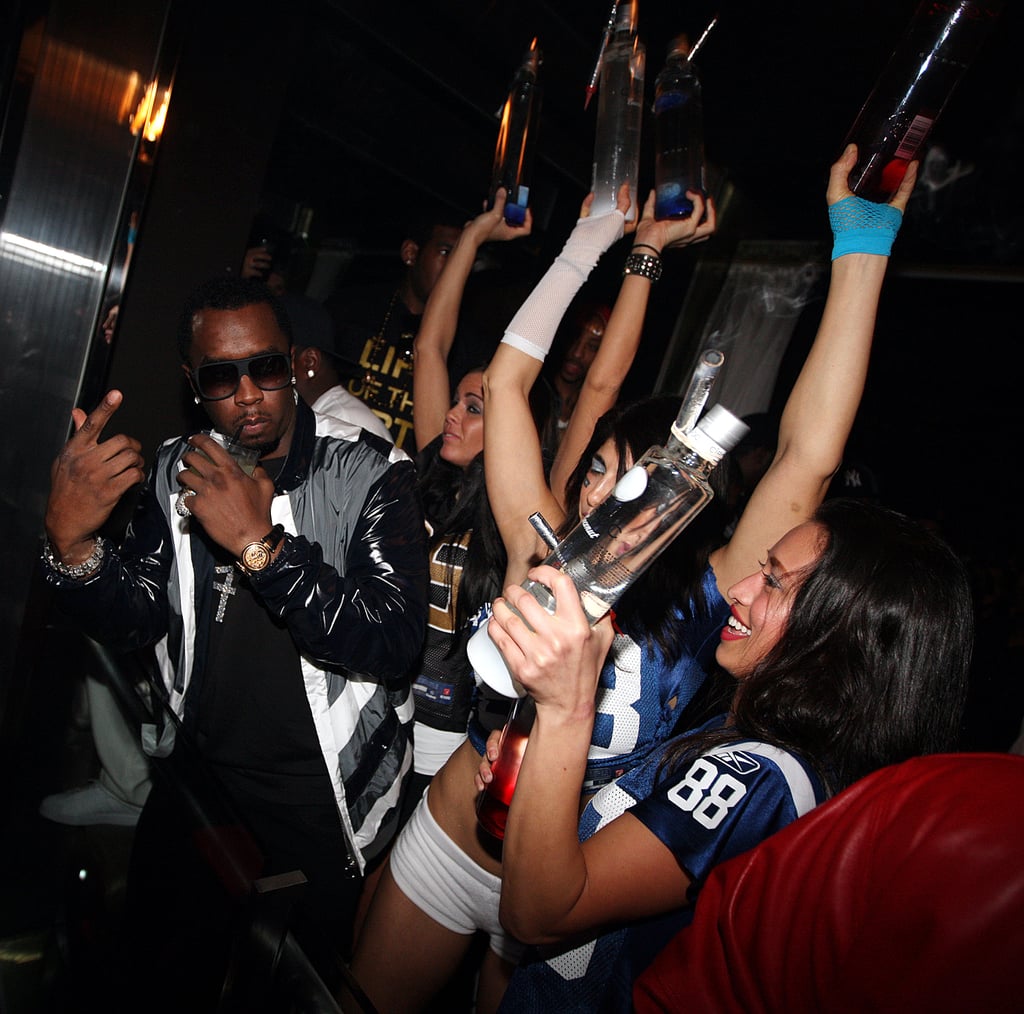 P. Diddy [10] proved nobody throws a party like he does at the Axe Lounge in Miami after the Super Bowl in 2010.
Jennifer Lopez [11] and Carson Daly talked to the crowd before 2001's matchup.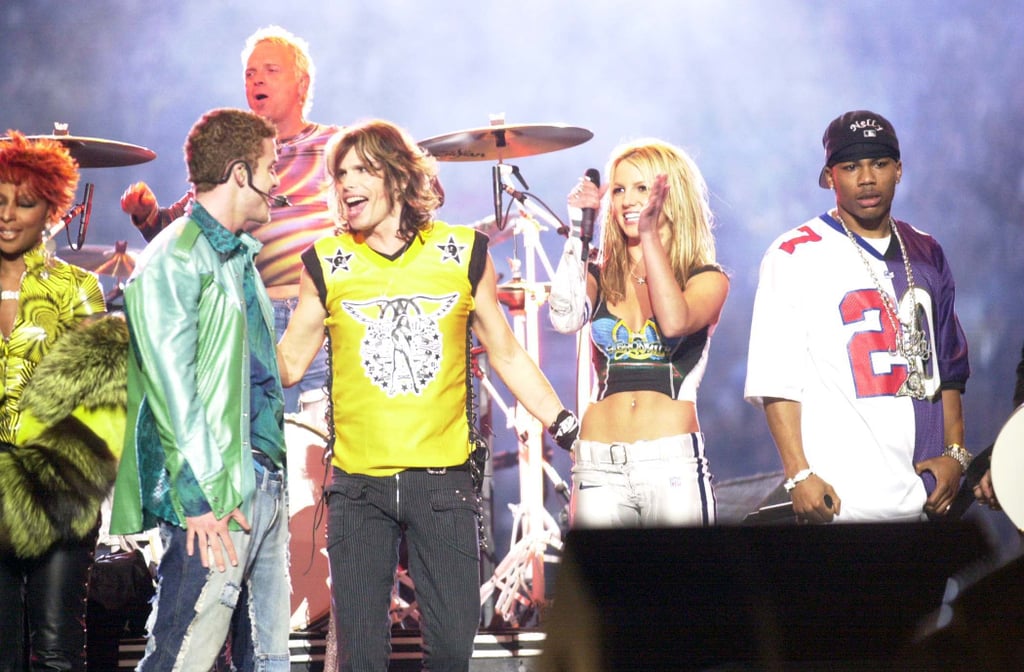 Justin Timberlake [12] and Britney Spears [13] joined Steven Tyler on stage in 2001.
Michael Jackson [14] performed "Heal the World" in 1993 in Pasadena.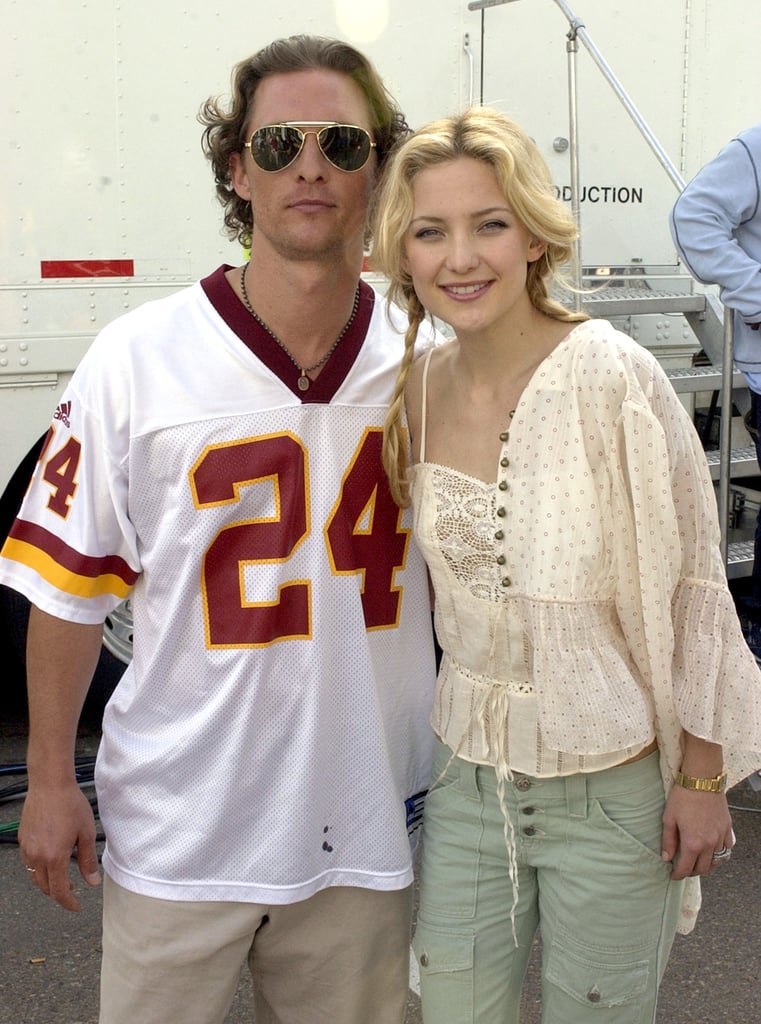 Matthew McConaughey [15] and Kate Hudson [16] were together in 2003 for MTV's First Annual Super Bowl Tailgate Spectacular.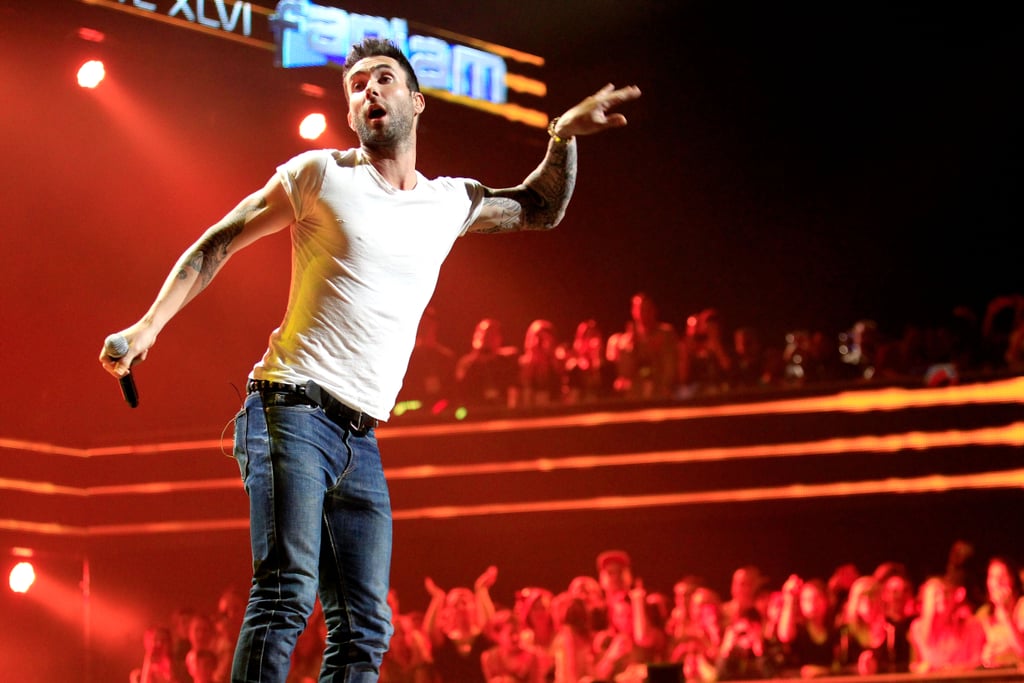 Adam Levine performed on stage at VH1's Super Bowl Fan Jam at the Pepsi Coliseum in Indiana in 2012.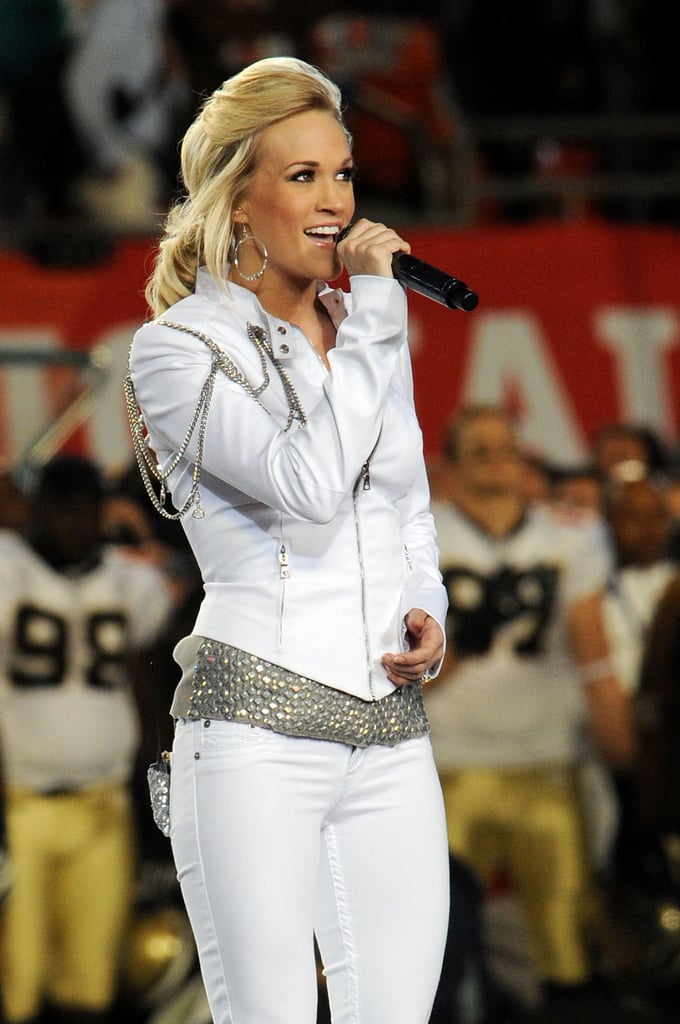 Carrie Underwood [17] showed off her singing skills with the national anthem in Miami in 2010.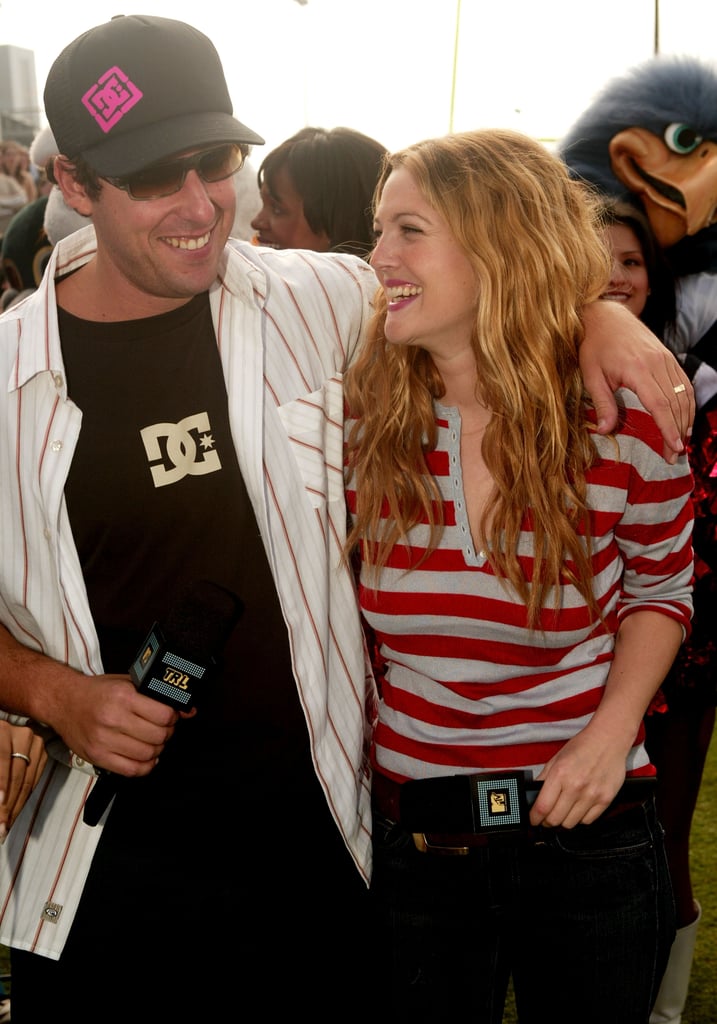 Adam Sandler [18] and Drew Barrymore [19] shared a laugh in Houston at MTV's TRL at Super Bowl XXXVIII in 2004.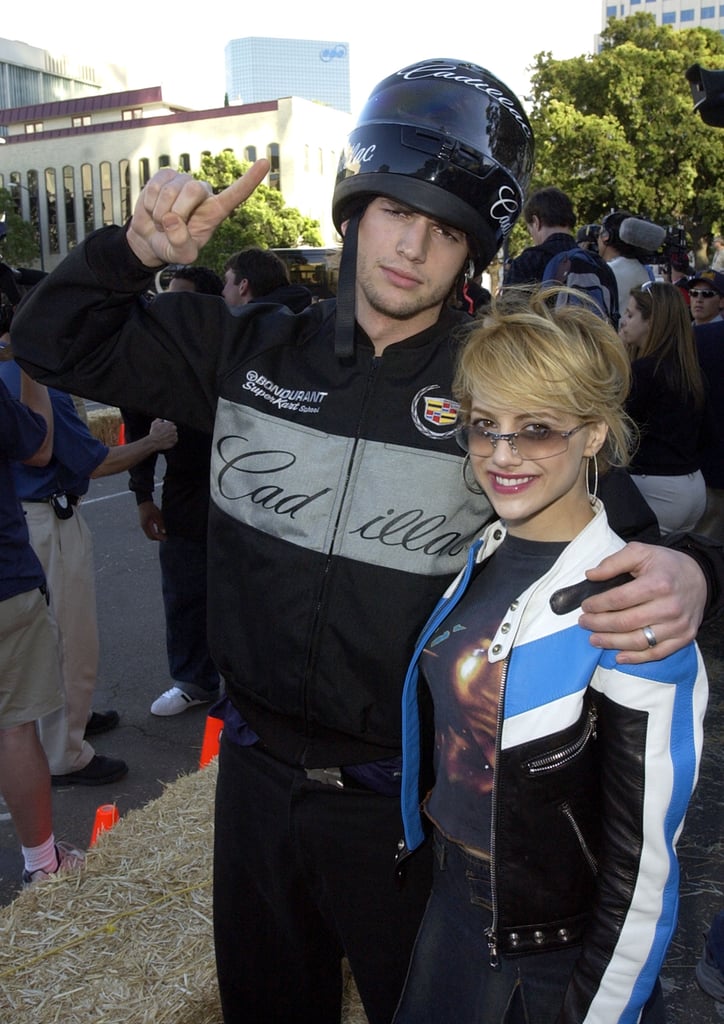 Ashton Kutcher [20] and Brittany Murphy [21] posed at the Cadillac Grand Prix party in 2003.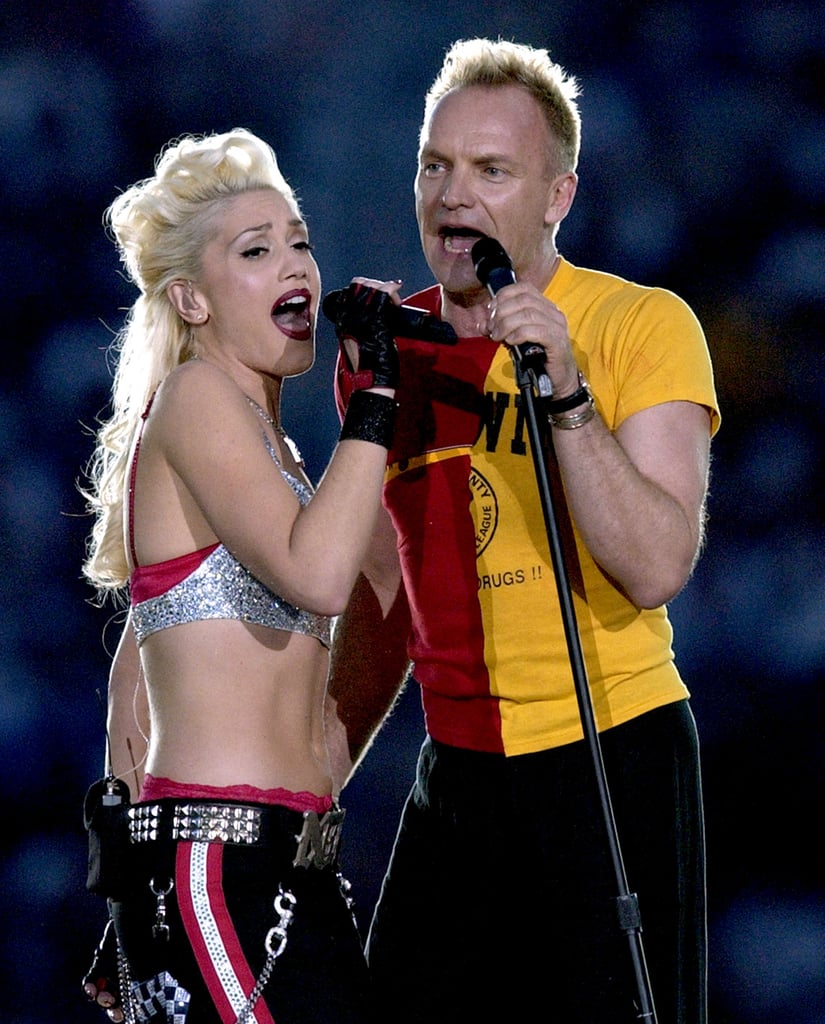 Gwen Stefani [22] joined Sting to sing "Message in a Bottle" in 2003.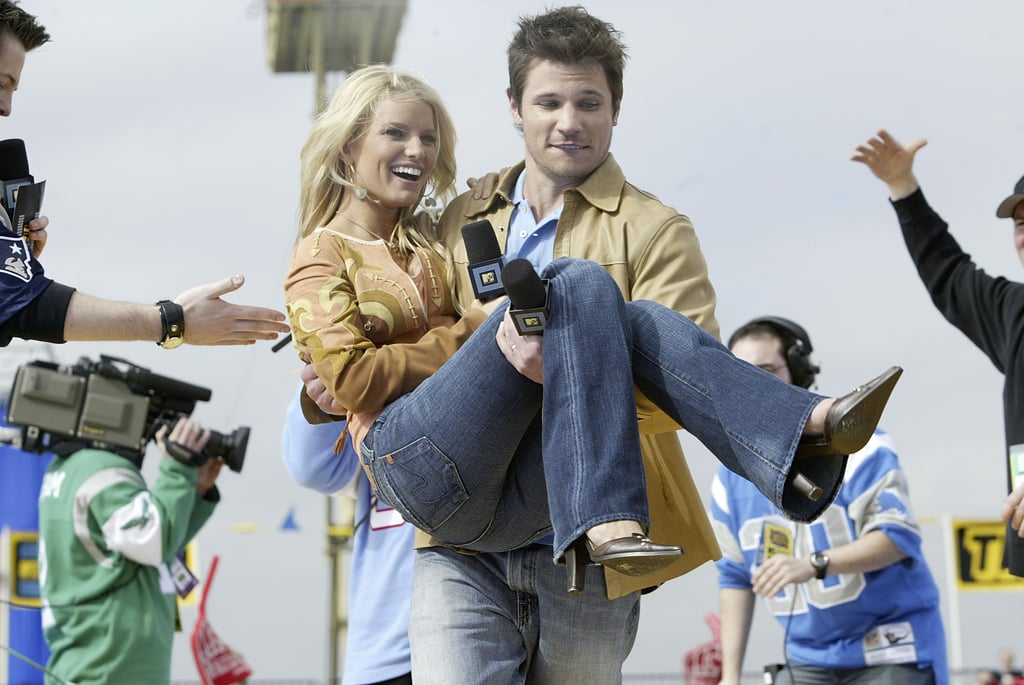 Nick Lachey [23] and Jessica Simpson [24] joked around before the game in 2004.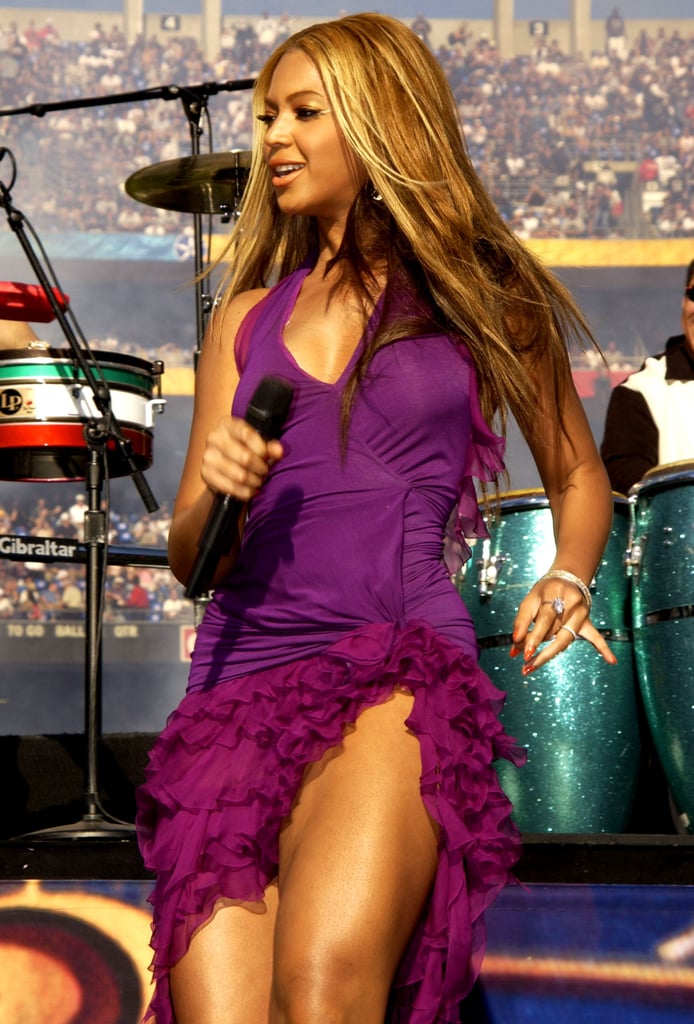 Beyoncé shook it on stage with Santana in 2003.
Katy Perry [25] attended the 2012 Bridgestone Super Bowl XLVI Pregame Show in Indiana rocking a blue 'do.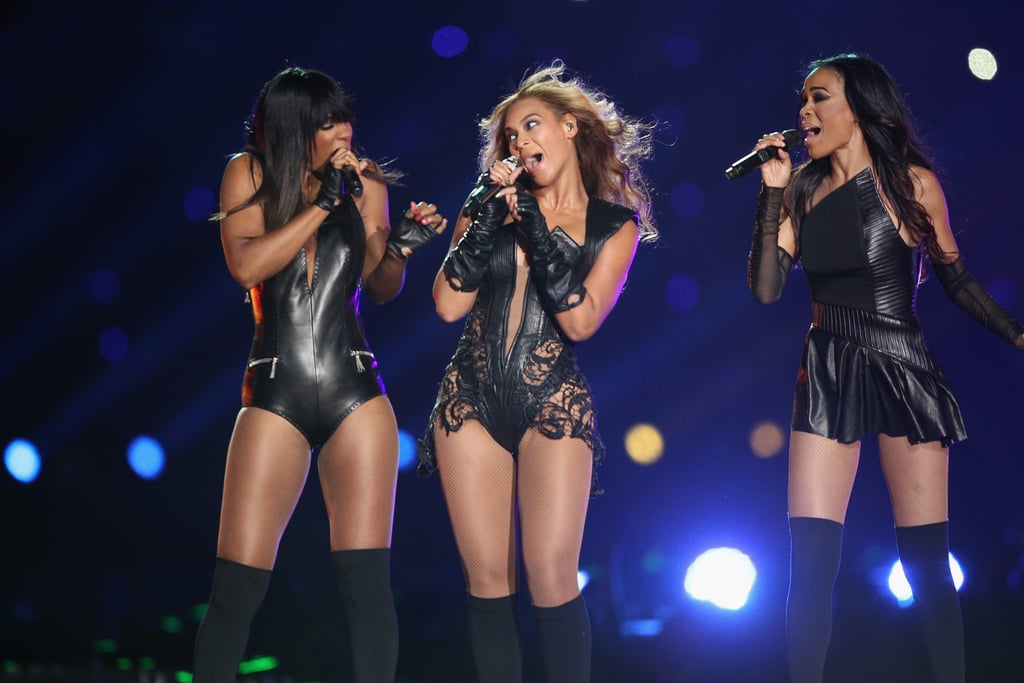 Beyoncé reunited with Michelle Williams [26] and Kelly Rowland to perform at the Super Bowl halftime show in 2013.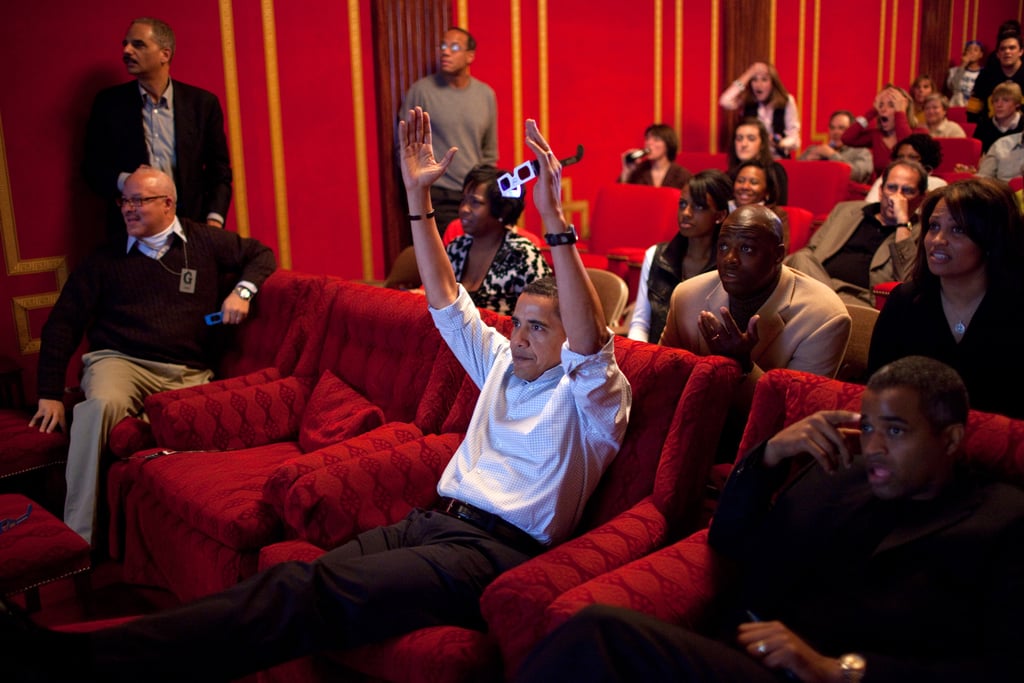 President Barack Obama celebrated a touchdown while watching the 2009 Super Bowl in the White House family theater.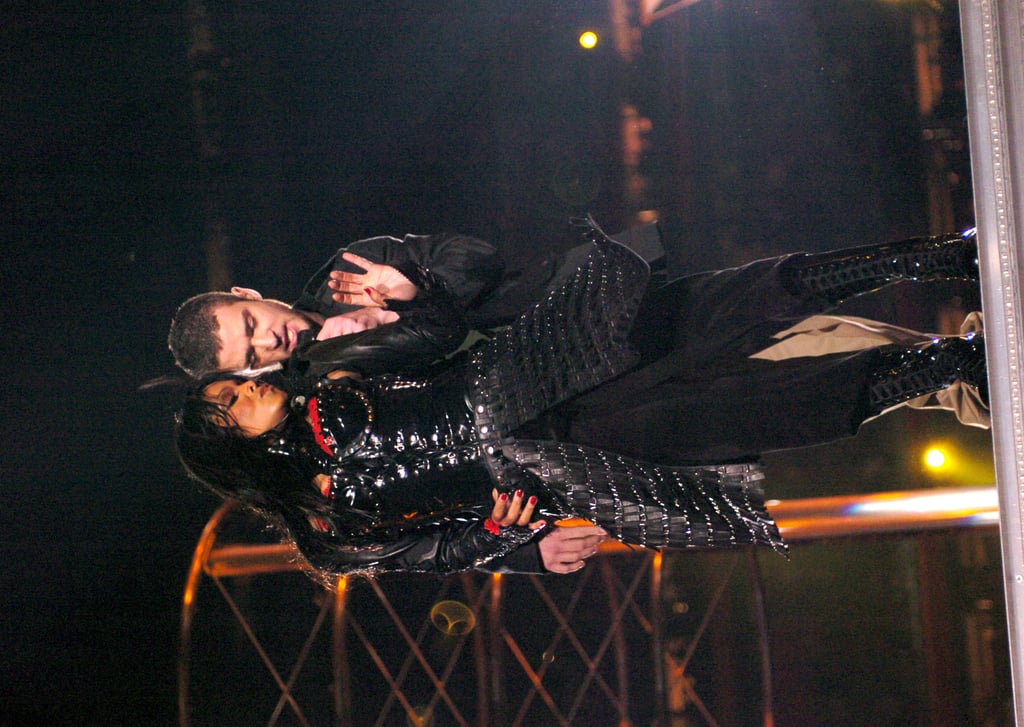 Justin Timberlake [27] and Janet Jackson [28] left everyone speechless during their Super Bowl halftime show performance in 2004.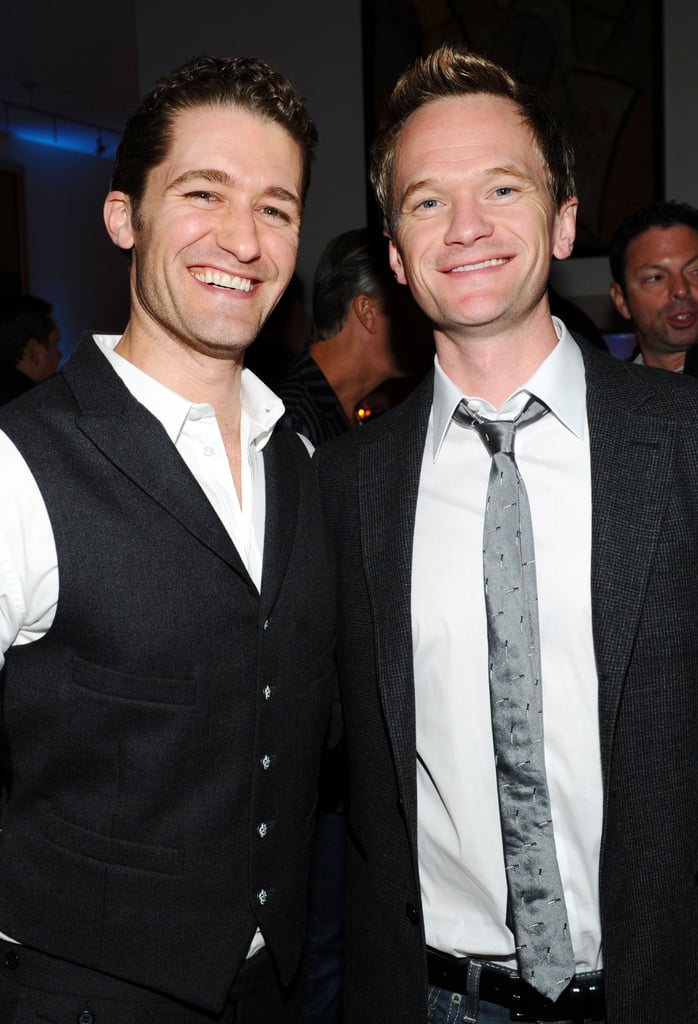 Matthew Morrison [29] and Neil Patrick Harris [30] smiled together at an Audi afterparty in Indiana for Super Bowl 2012.
A young Justin Bieber sang to a fan on stage at the Pepsi Super Bowl Fan Jam in 2010.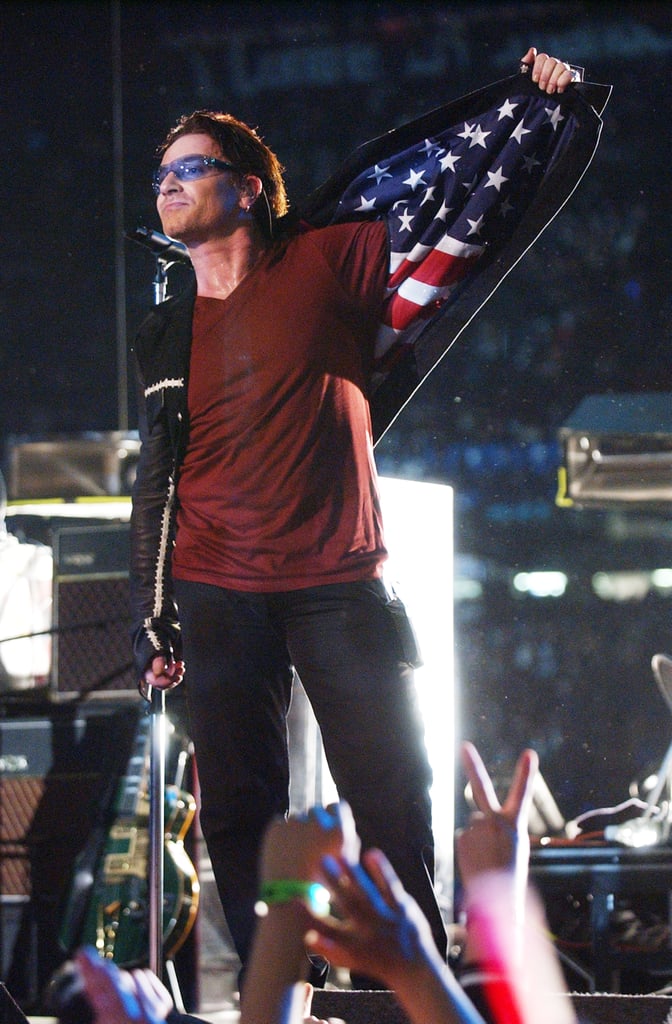 U2's Bono [31] showed off his patriotic jacket at the Super Bowl halftime show at the Superdome in 2002.
Britney Spears [32] went for a retro look in her 2002 Pepsi commercial.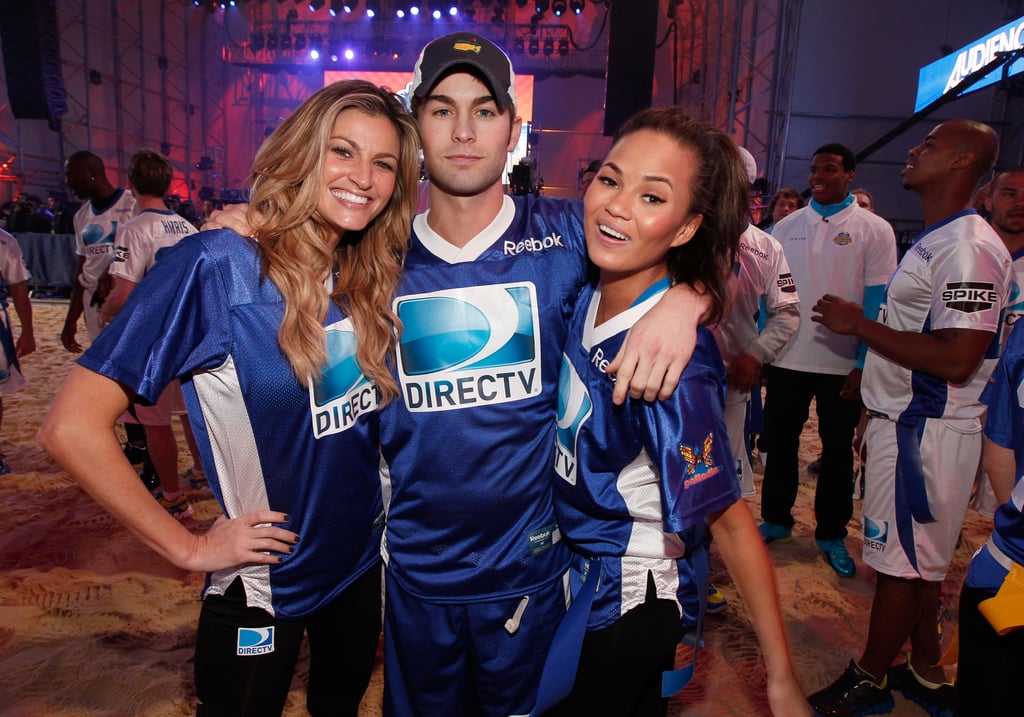 Chace Crawford [33] hung out with teammates Erin Andrews and Chrissy Teigen at the 2012 Celebrity Beach Bowl Game.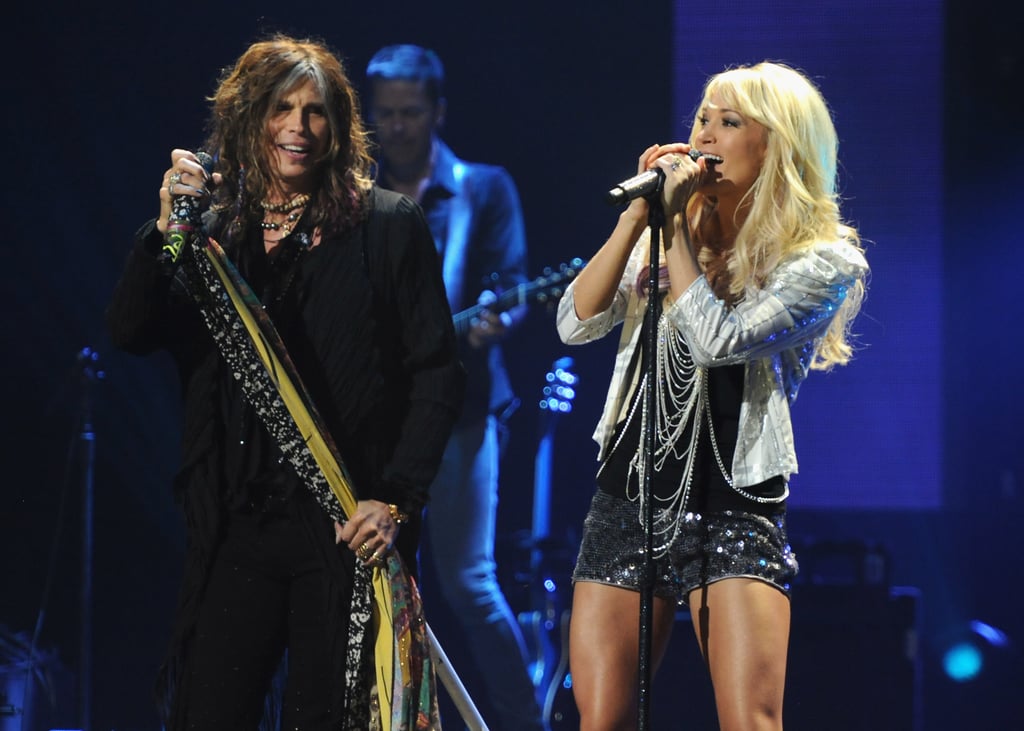 Steven Tyler checked out Carrie Underwood [34] as they performed together during the Pepsi Super Bowl Fan Jam in 2012.
Then-couple Katie Holmes [35] and Tom Cruise [36] were at the Super Bowl to watch J Lo and Marc Anthony [37]'s 2007 performance.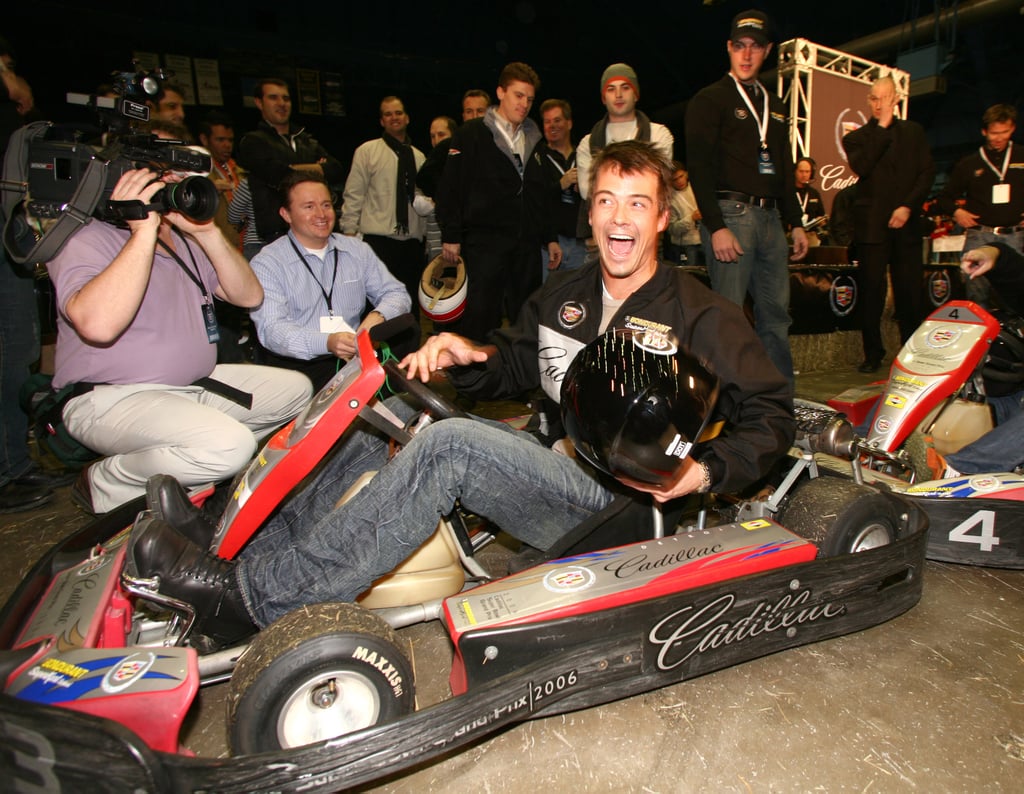 Josh Duhamel [38] posed in a go-kart in 2006.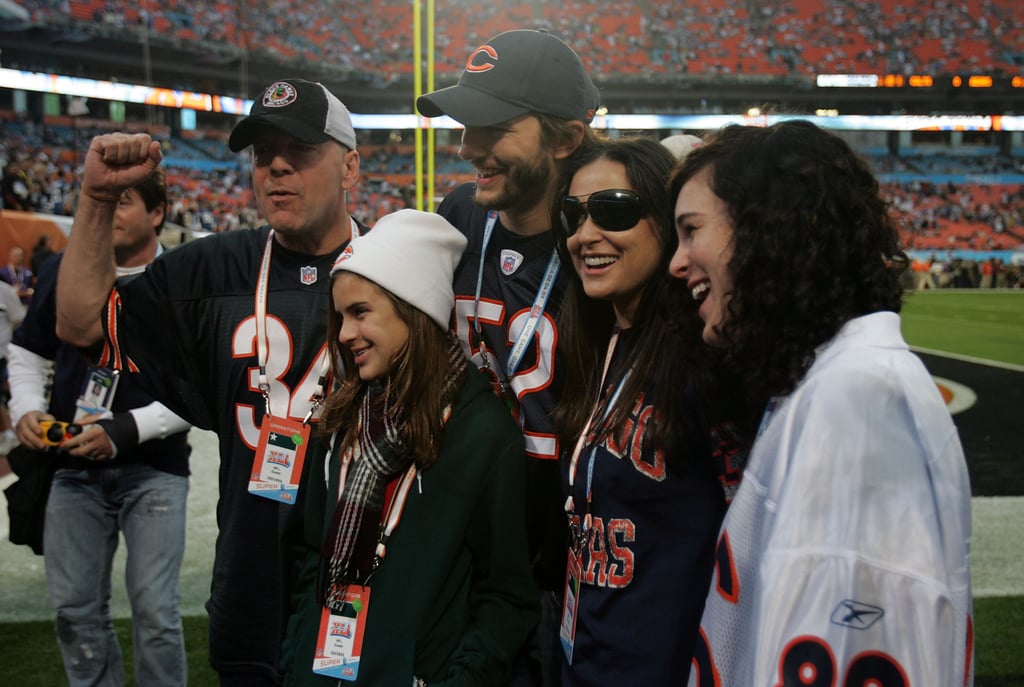 Bruce Willis [39], Demi Moore [40], and Ashton Kutcher [41] were with Tallulah and Rumer Willis in 2007 to see the Colts play the Bears.
Beyoncé Knowles [42] sang the national anthem in 2004.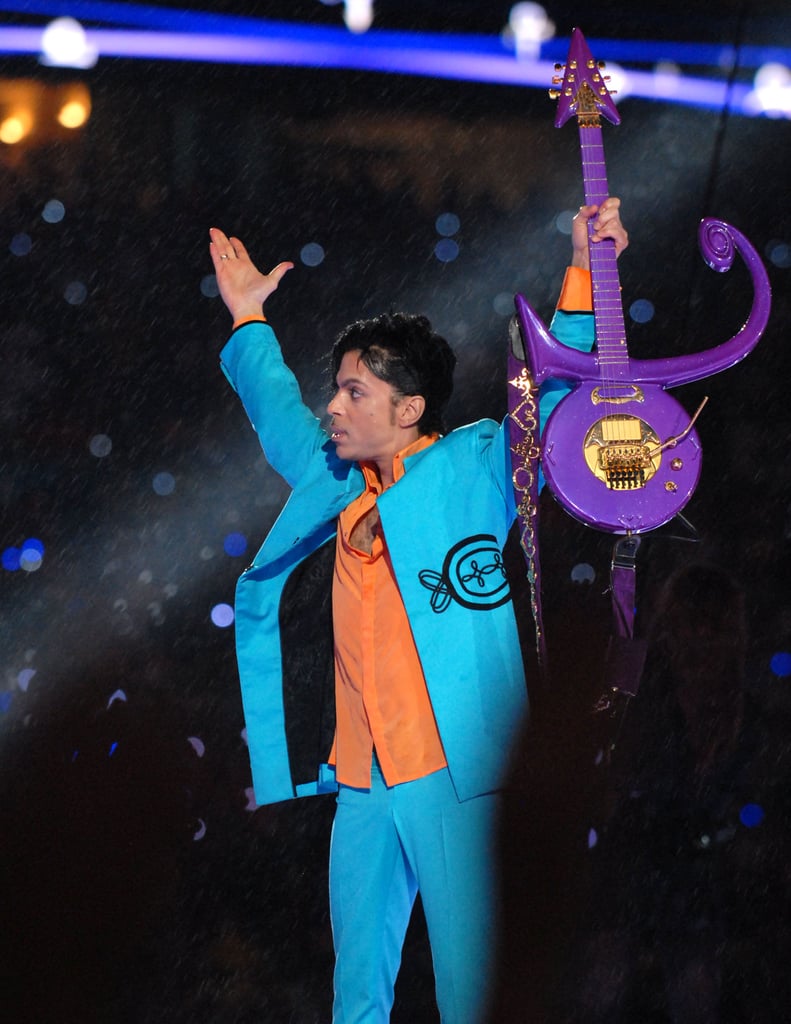 Prince was the halftime entertainment in 2007.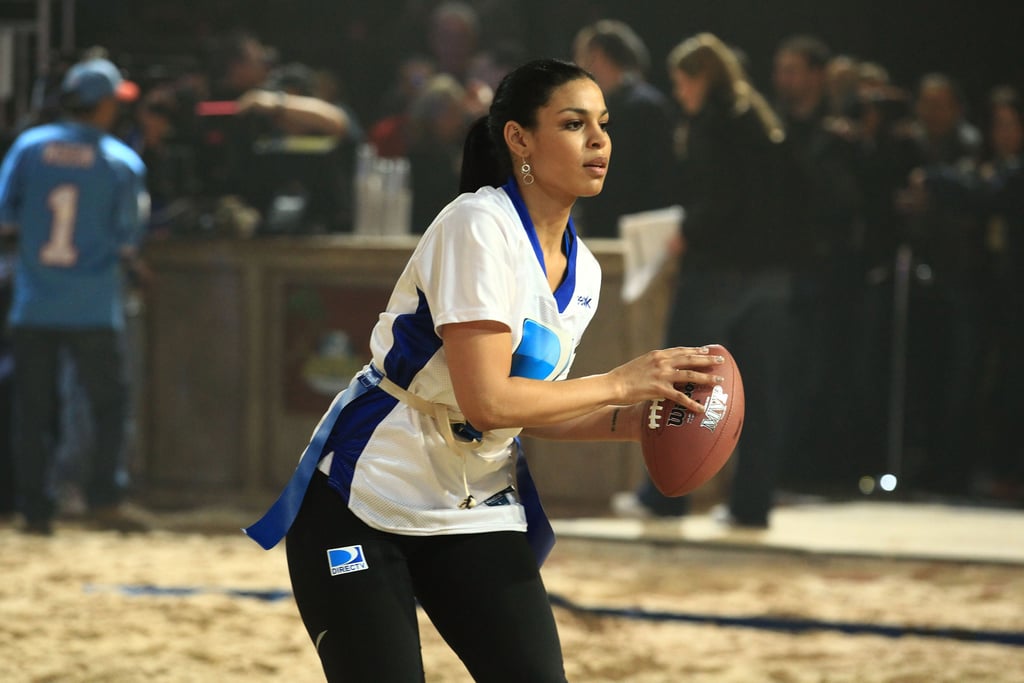 Jordin Sparks prepared to throw the football during the sixth annual Celebrity Beach Bowl Game in 2012.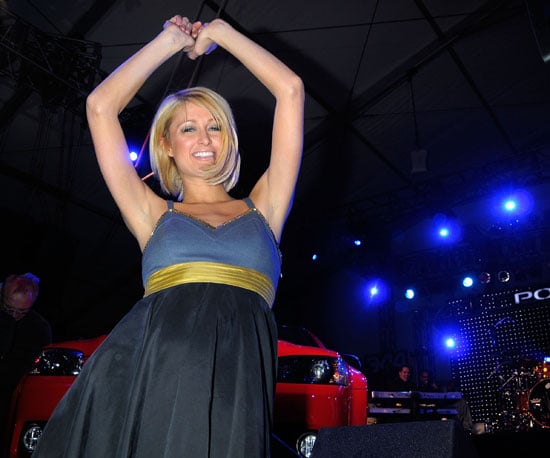 Paris Hilton [43] danced to 50 Cent's performance during the Celebrity Beach Bowl in 2008.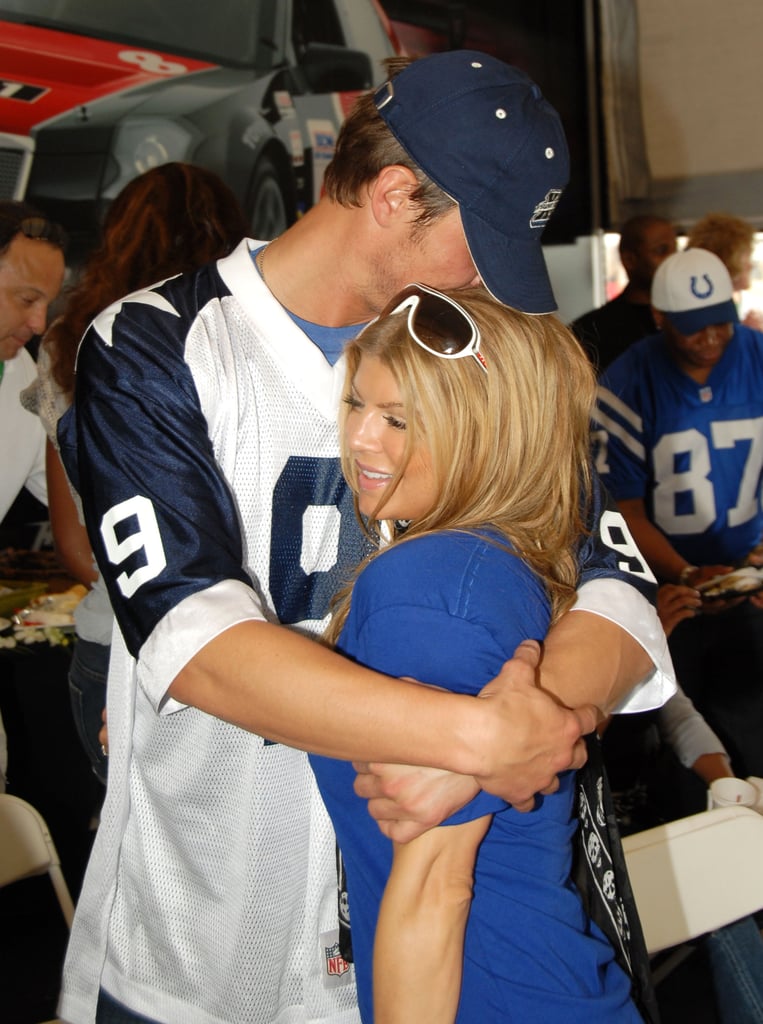 Josh Duhamel [44] cuddled up to Fergie [45] while attending the Cadillac Celebrity Go-Kart Race for the Super Bowl in 2007.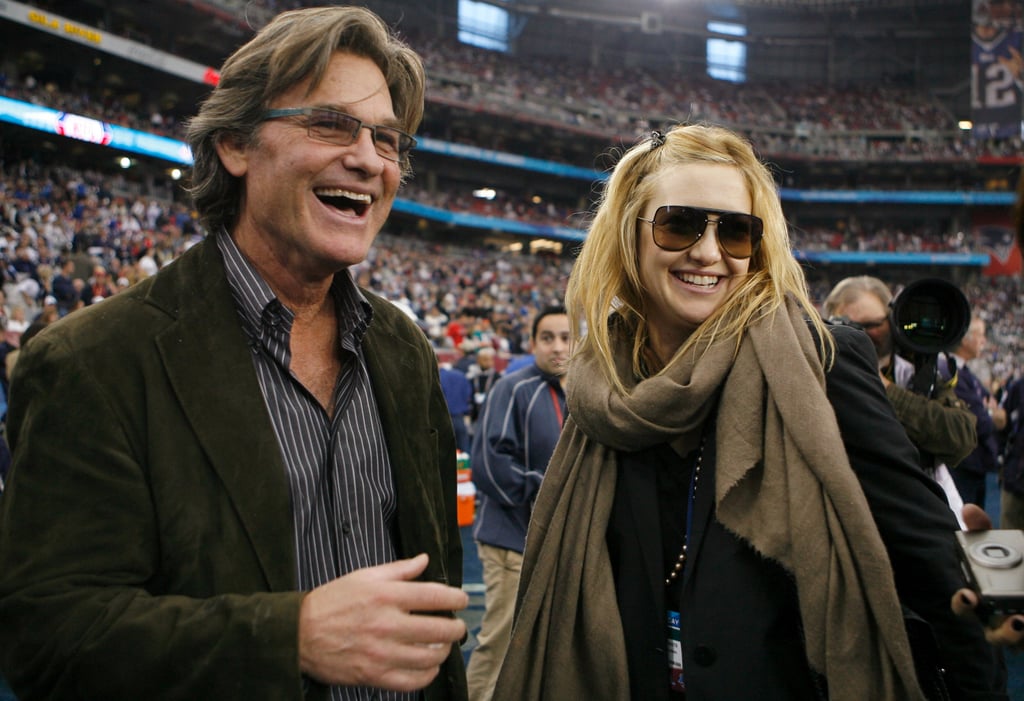 Kurt Russell and Kate Hudson [46] watched the Giants play the Patriots in 2008.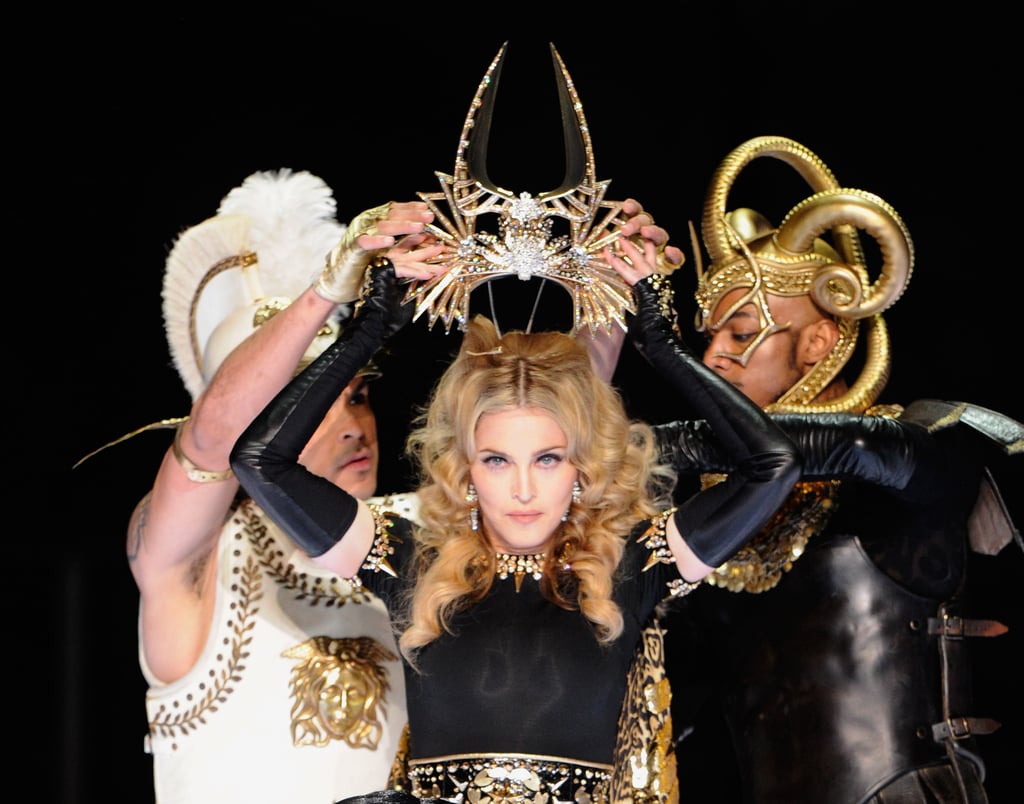 Madonna [47] delivered a performance fit for the pop queen at the 2011 Super Bowl halftime show.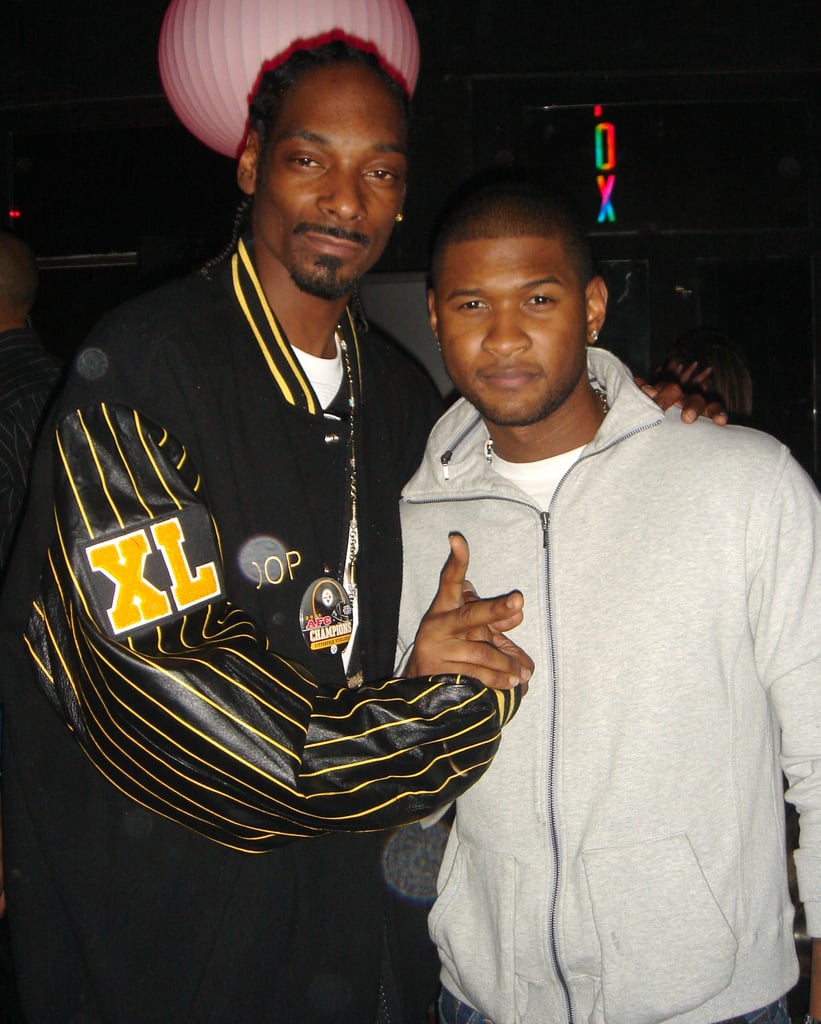 Snoop Dogg and Usher [48] posed for pictures at the ESPN Late Night party in 2006.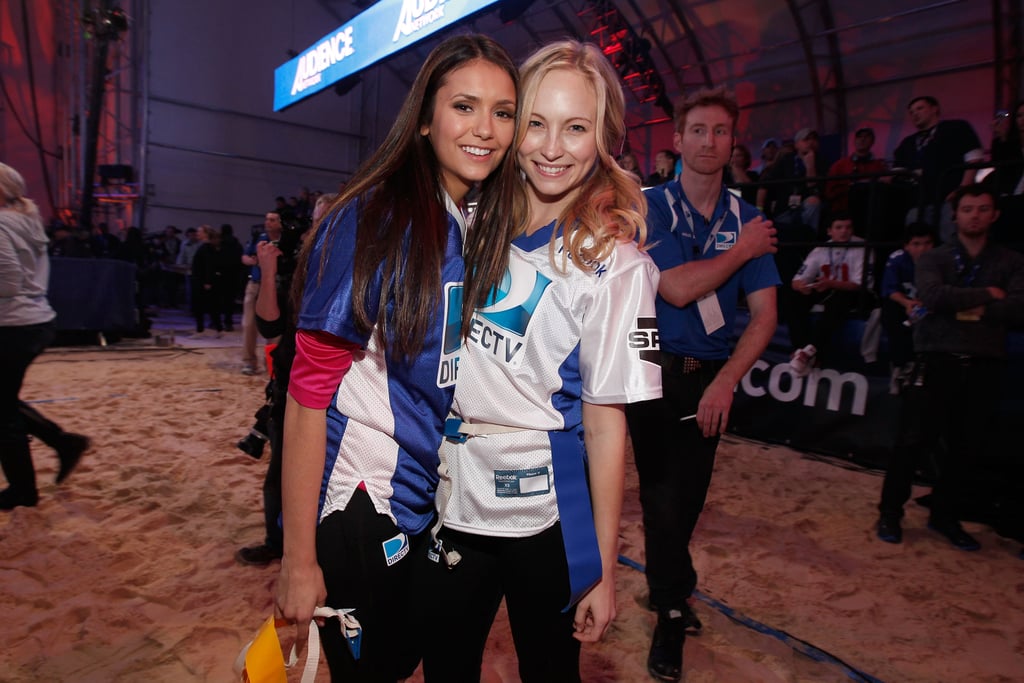 Nina Dobrev [49] cuddled up to game opponent Candice Accola before the sixth annual Celebrity Beach Bowl Game in 2012.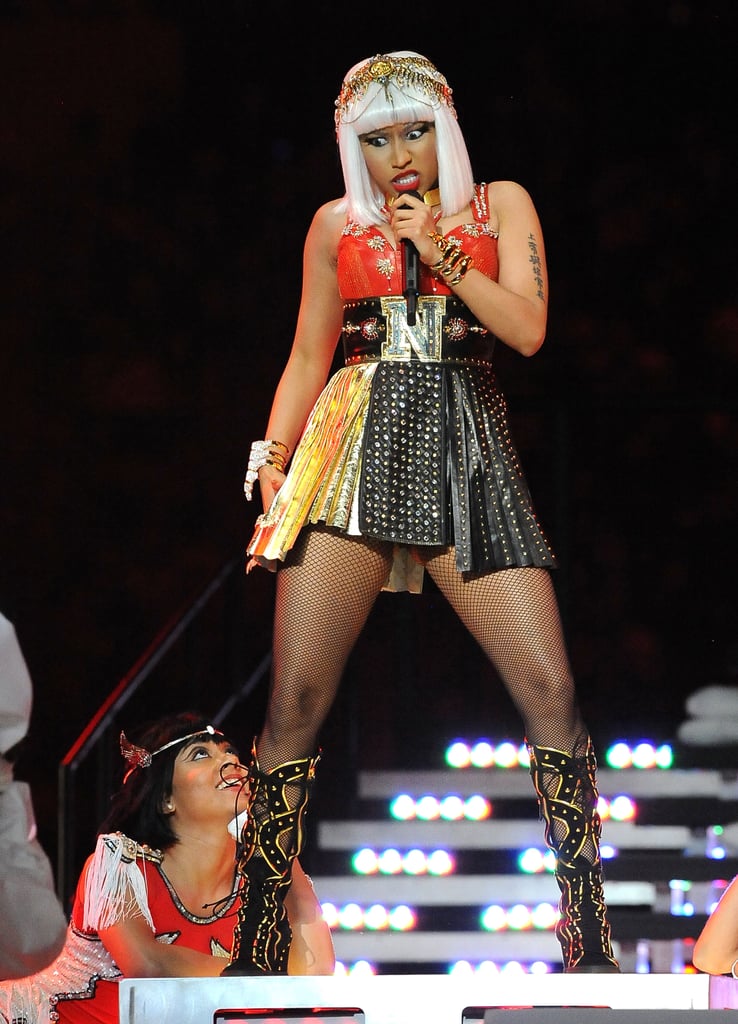 Nicki Minaj performed at the Super Bowl in 2012 alongside Madonna [50] and other acts like Cee Lo Green, M.I.A., and LMFAO.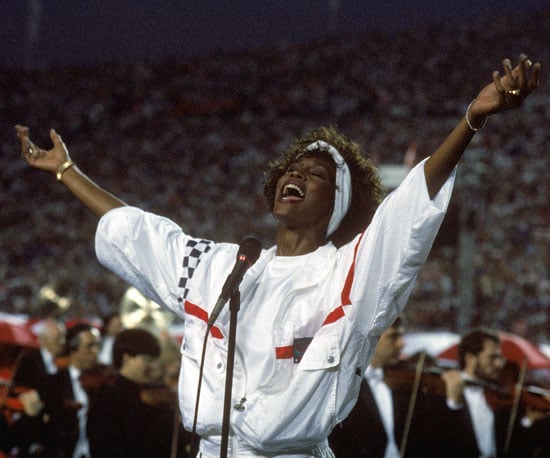 Whitney Houston sang the national anthem in 1991.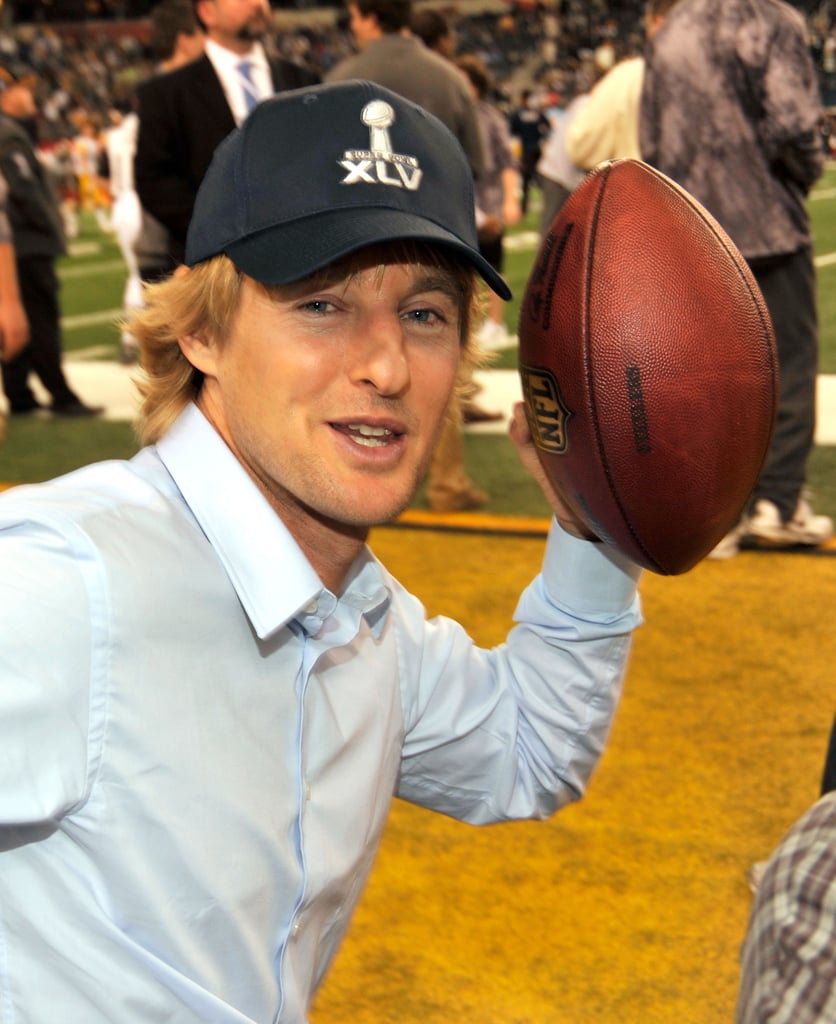 Owen Wilson [51] posed with the pigskin on the sidelines in 2011.
Will Smith [52] introduced Alicia Keys [53], who sang the national anthem in 2005.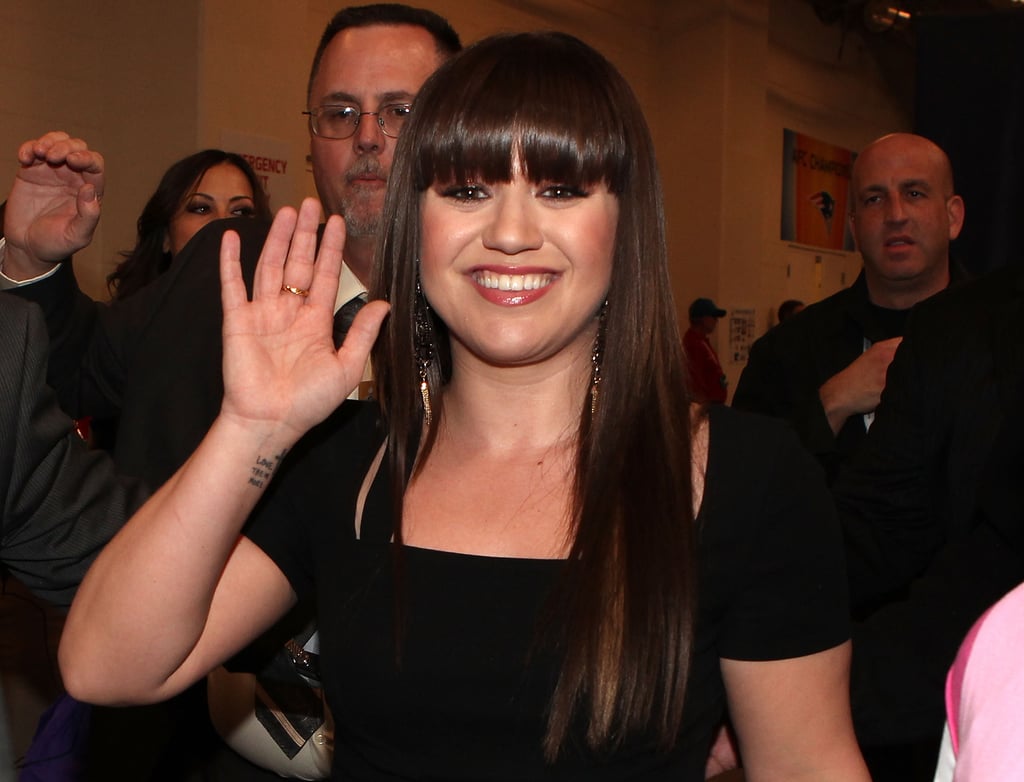 Kelly Clarkson [54] smiled after performing the national anthem in 2012.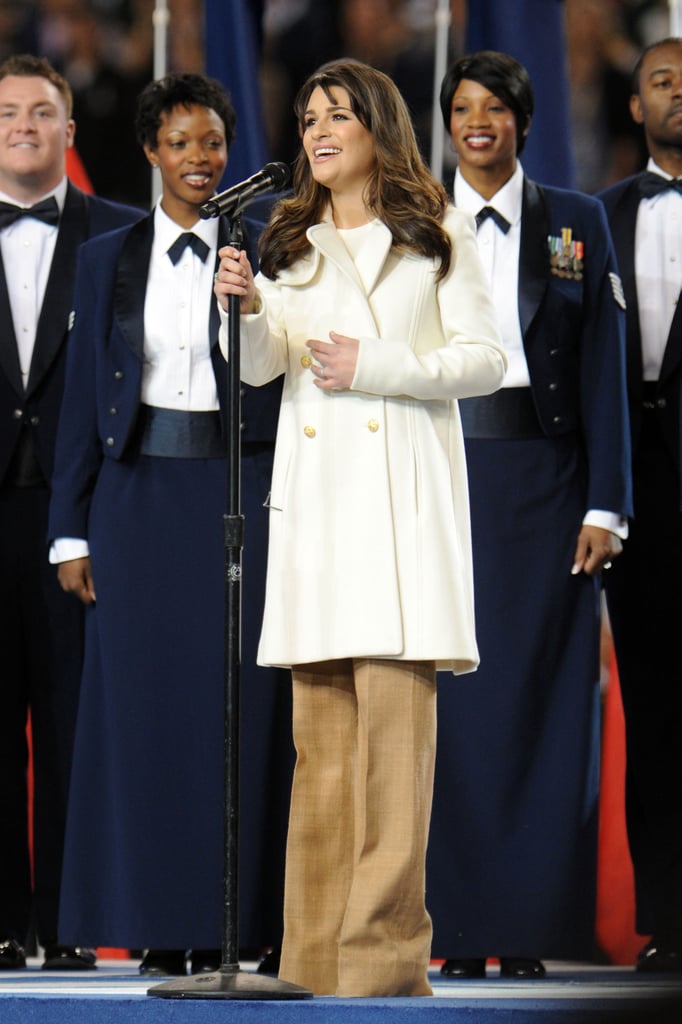 Lea Michele [55] hit all the high notes during the pregame show in 2011.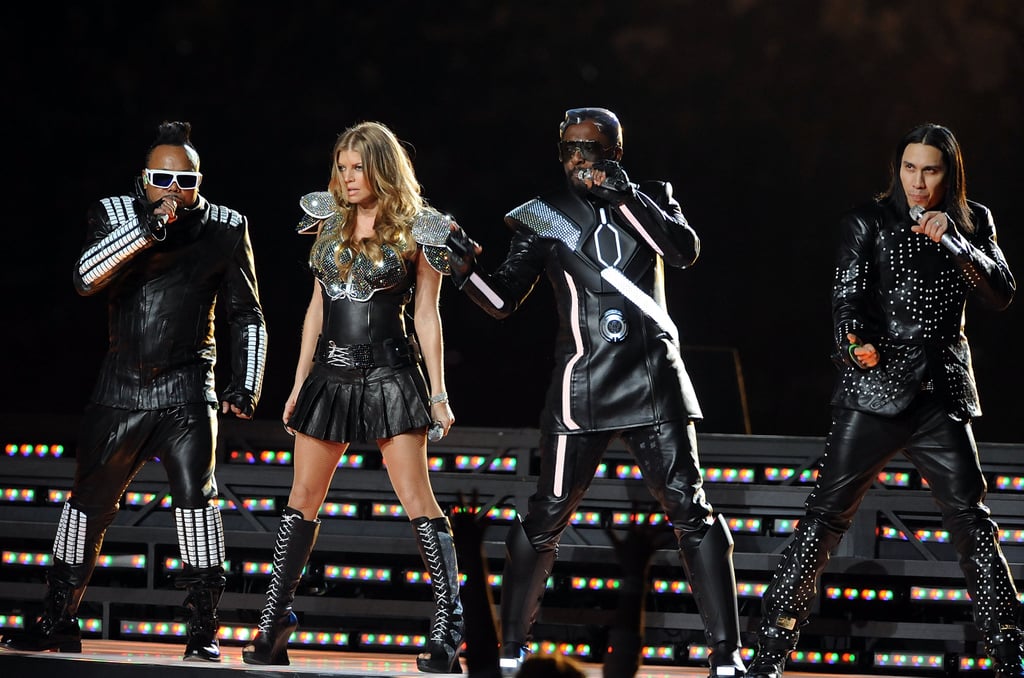 The Black Eyed Peas sported futuristic costumes while performing during the halftime show in 2011.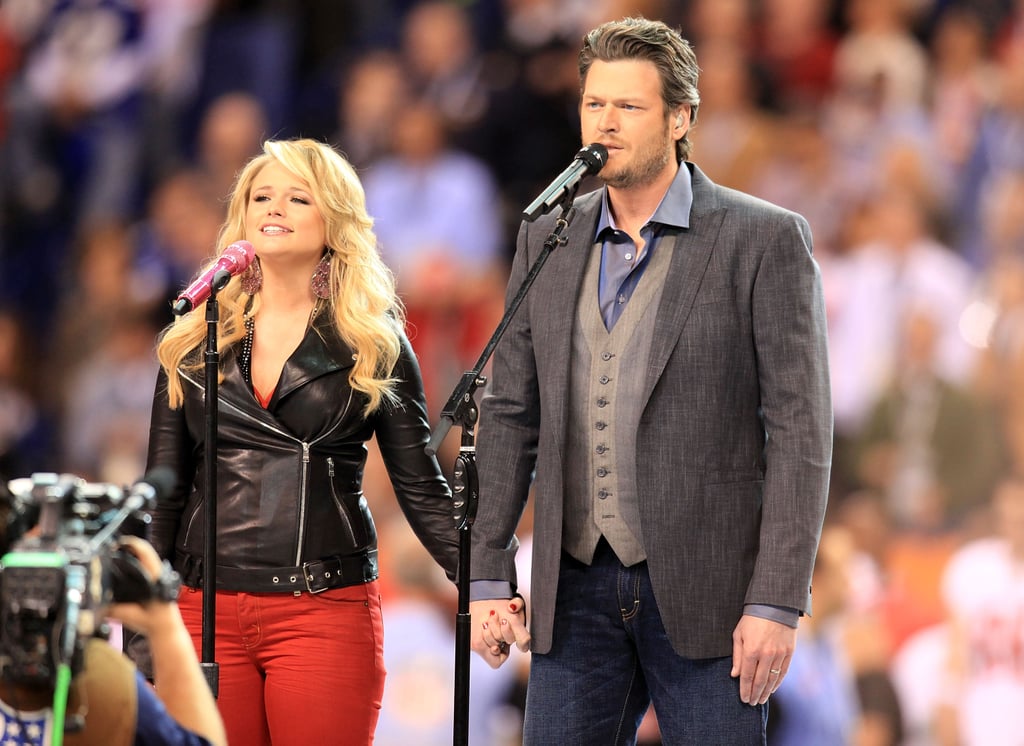 Miranda Lambert and Blake Shelton held hands during their performance of "America the Beautiful" in 2012.
Usher [56] showed off his signature sexy dance moves during a party performance in 2011.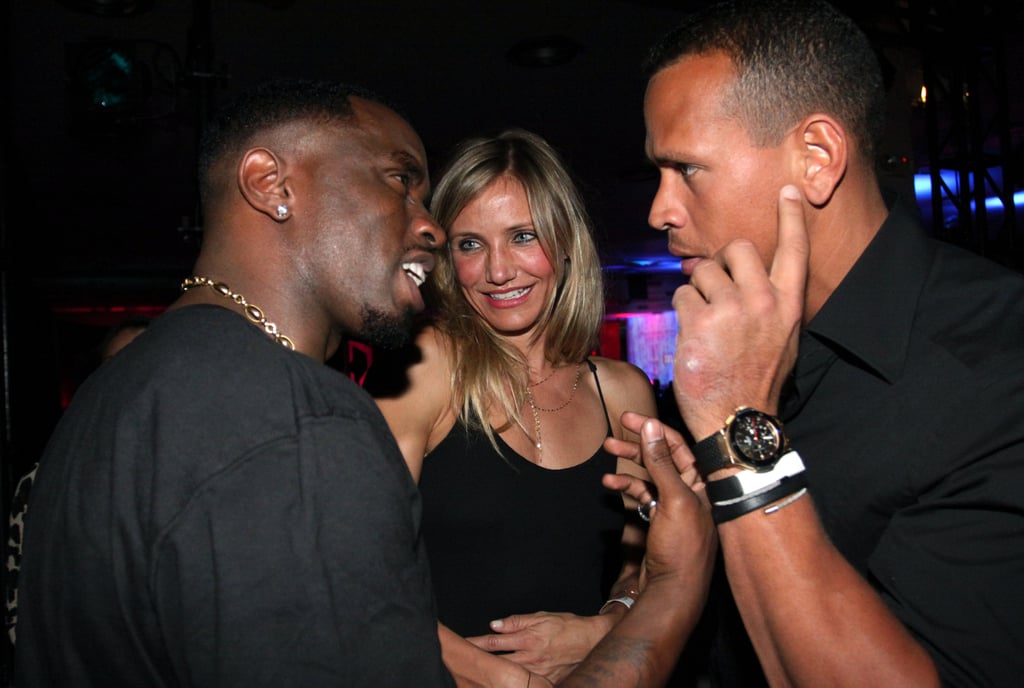 Cameron Diaz [57] and then-beau Alex Rodriguez schmoozed with P. Diddy [58] at the rapper's Super Bowl party in 2011.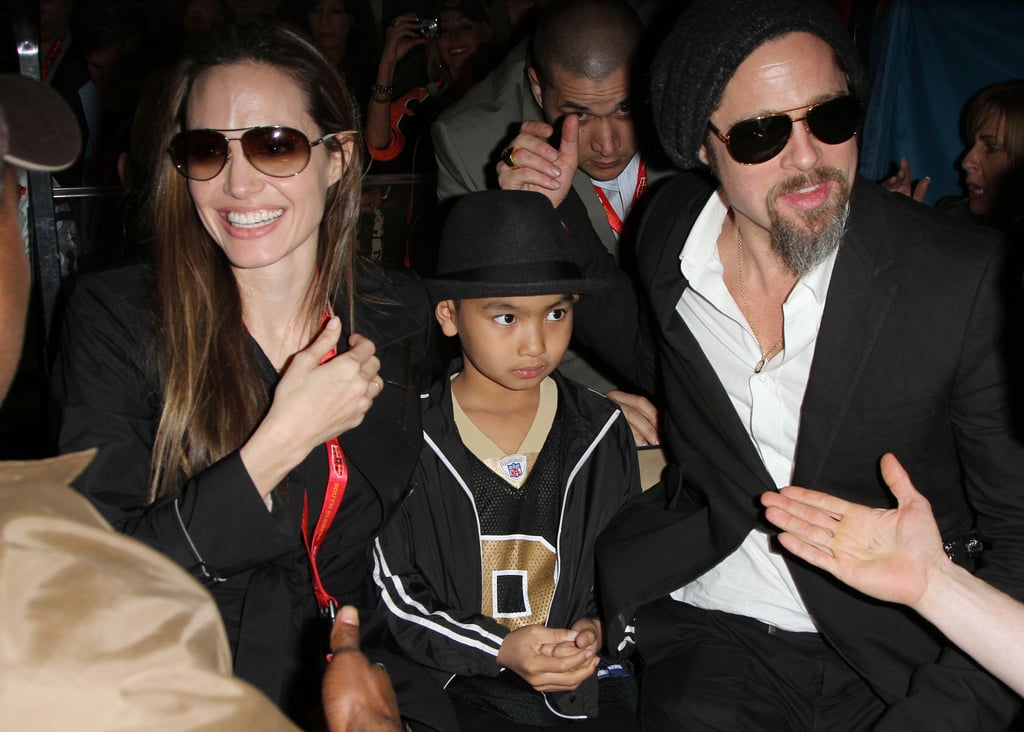 Angelina Jolie [59] and Brad Pitt [60] took son Maddox to the Super Bowl in 2010 to root for the New Orleans Saints.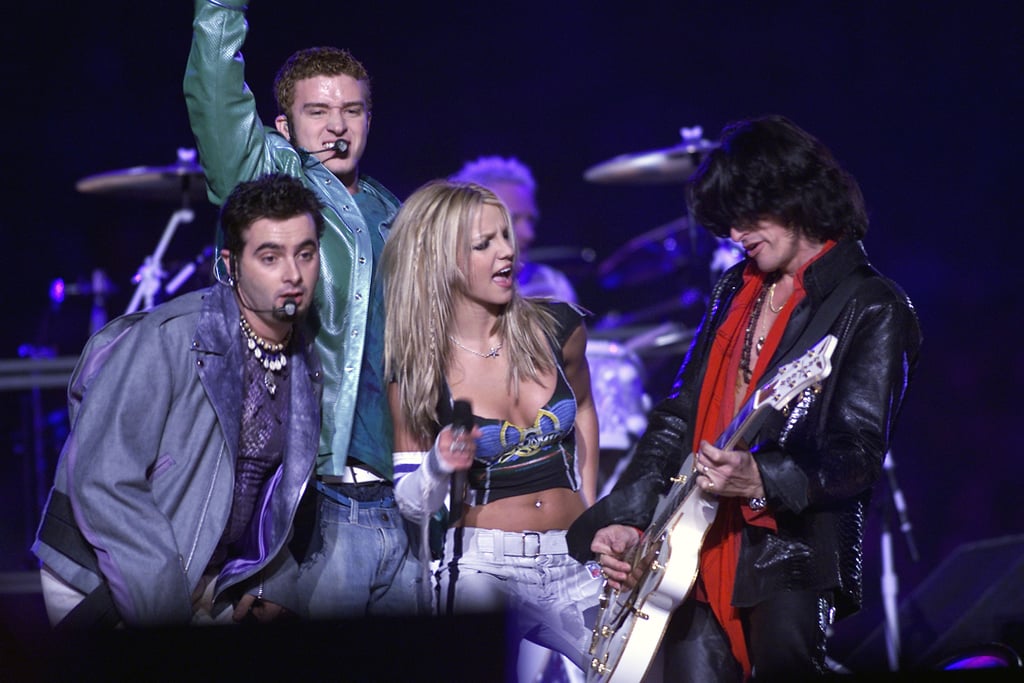 Britney Spears [61] rocked out with Aerosmith and 'N Sync in 2001.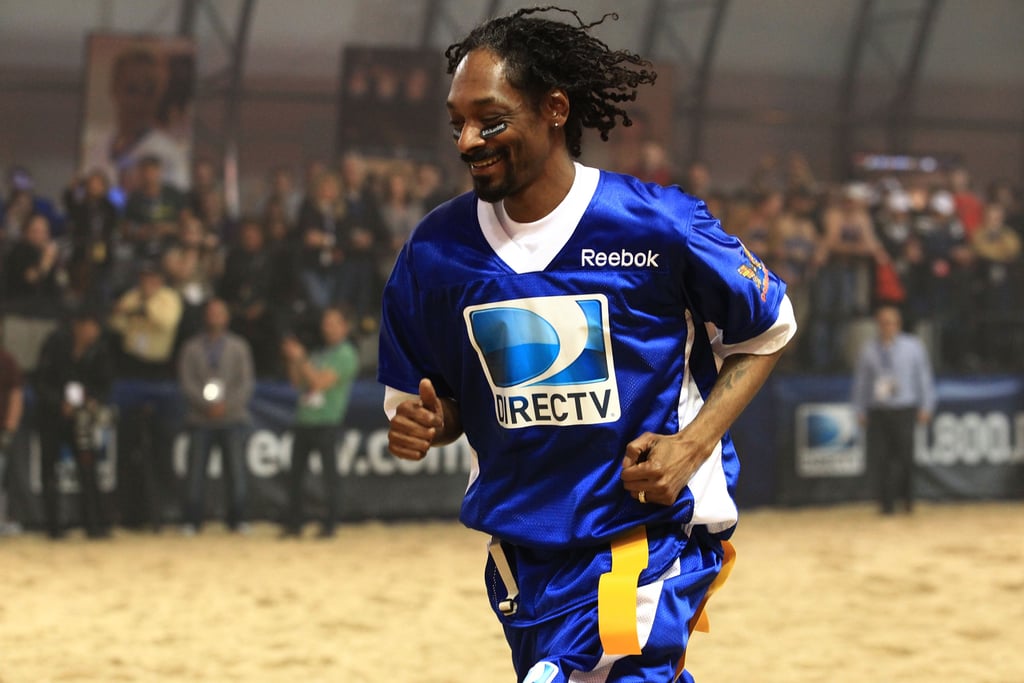 Snoop Dogg jogged it off during the celebrity football game in 2012.