Little Sasha Obama isn't so little anymore! Barack and Michelle Obama's younger daughter turns 13 on Tuesday. Meanwhile, Malia will turn 16 this July 4, and Michelle recently joked [1], "One child is going to be driving this Summer. Look out." As the nation's most public mom, Michelle has always tried to connect with other Americans raising their kids. Malia was just 10 when Barack was elected, and Sasha was 7. "My life is no different from any other working mother. Mine is just more public," First Lady Michelle Obama told us back in 2012 [2], adding, "Some of us have more resources than others, but the pain, the challenges, the fears of motherhood, the frustrations of being a woman, the hopes and dreams that you have for your daughters, and all our daughters are the same." Let's take a look at the Obama girls' family photo album.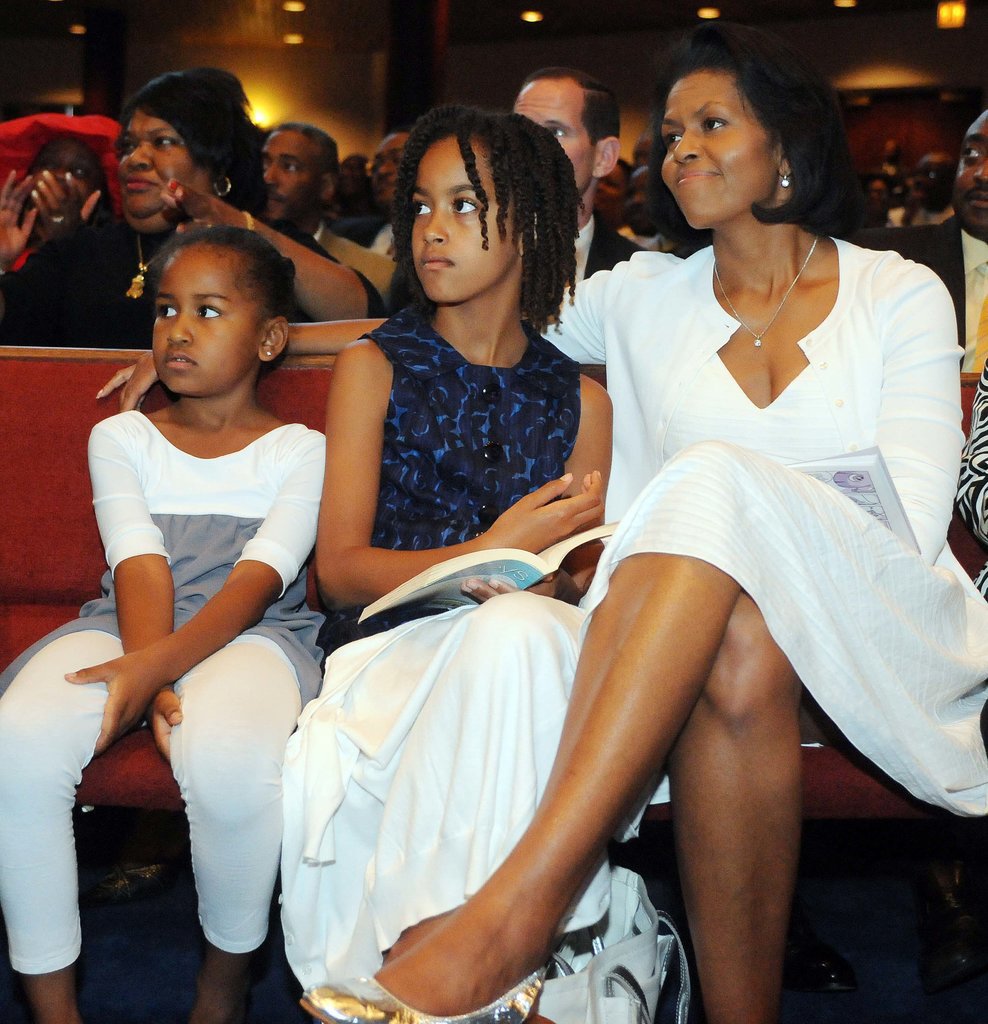 In June 2008, the Obama girls watched as then-candidate Barack gave a speech on Father's Day [3] in Chicago.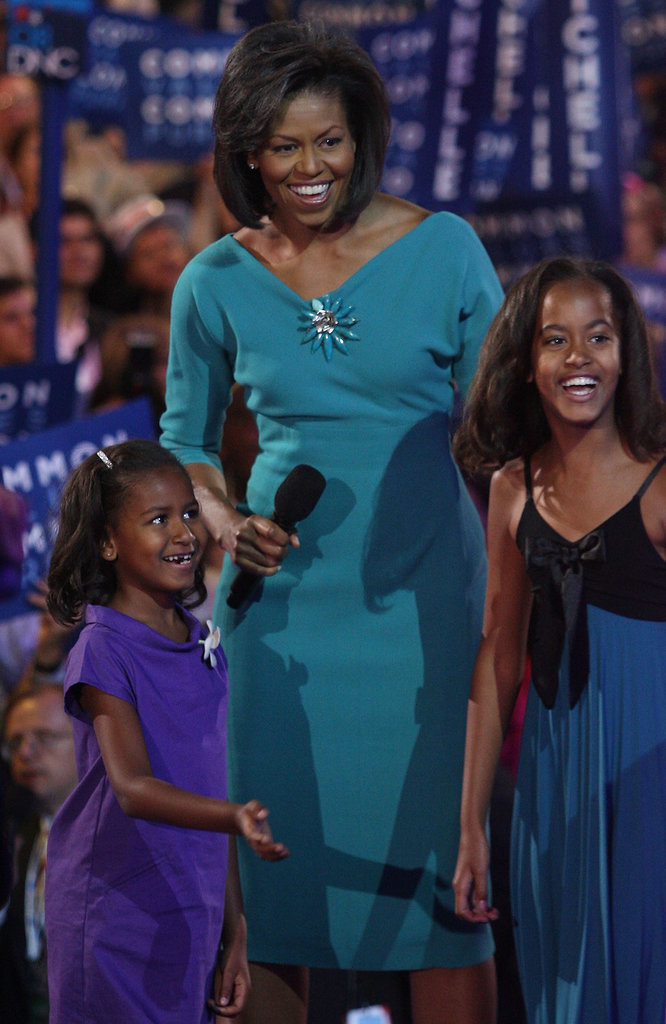 Sasha, Michelle, and Malia were adorable as they were introduced to the country at the Democratic National Convention in 2008.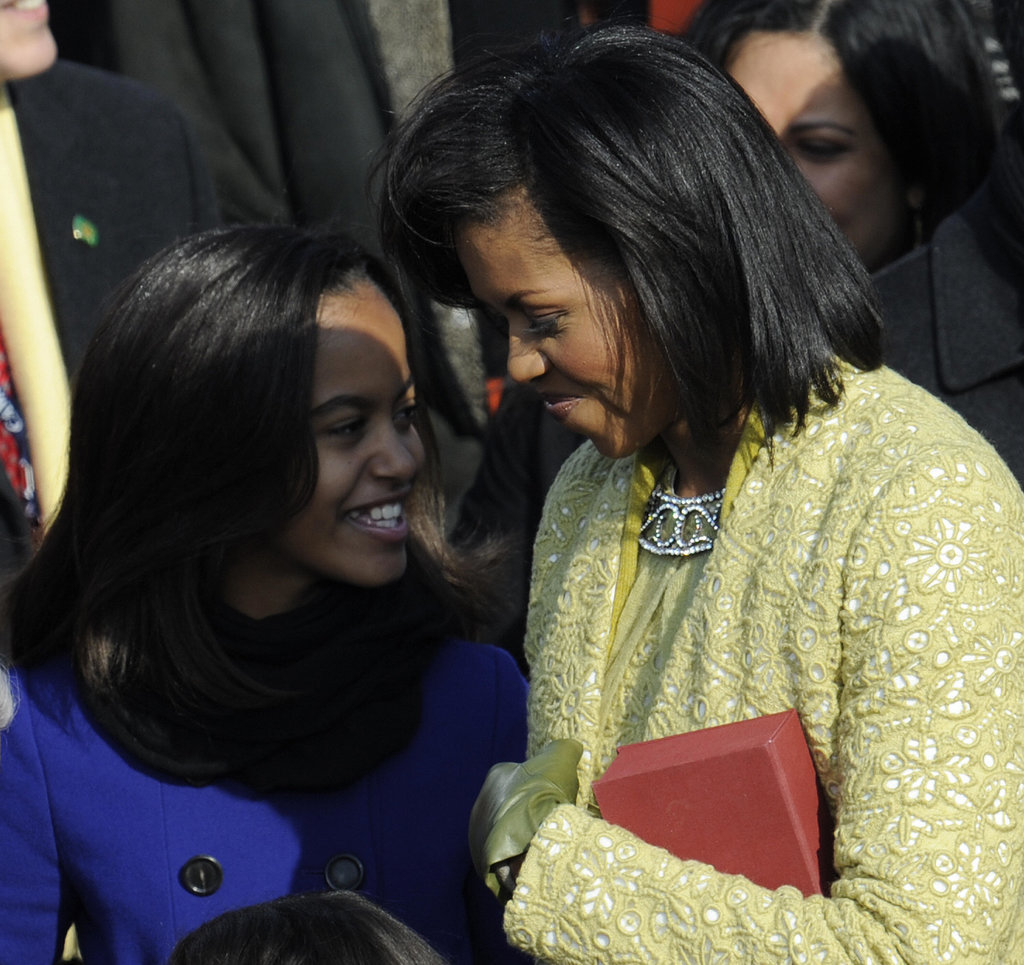 Michelle and Malia shared a moment at Barack's 2009 inauguration.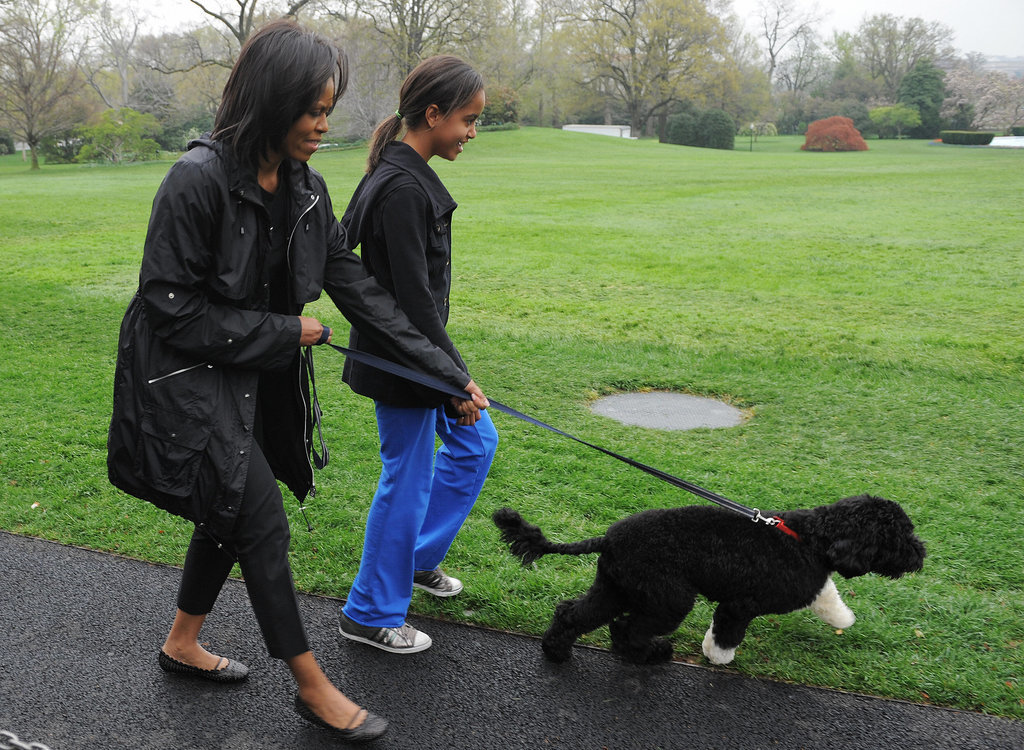 In April 2009, Michelle and Malia took the newest addition to the family — Bo Obama — for a walk.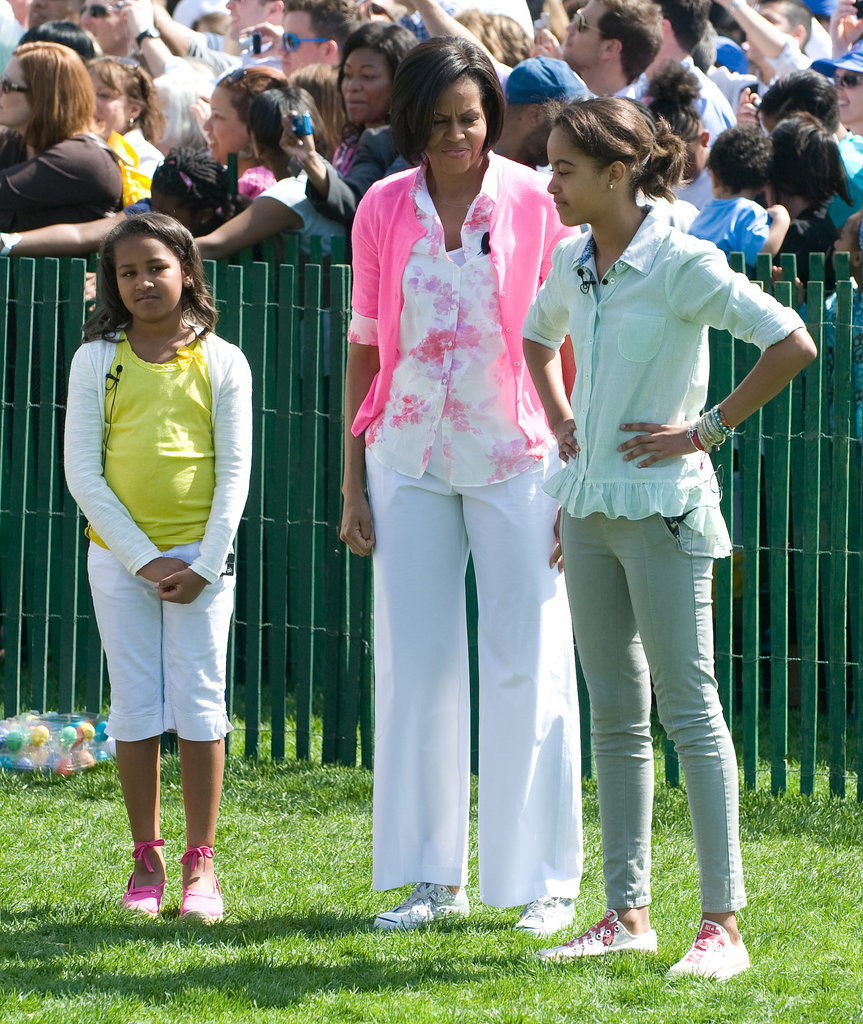 In 2010, the three wore their Sunday best for the annual Easter egg roll.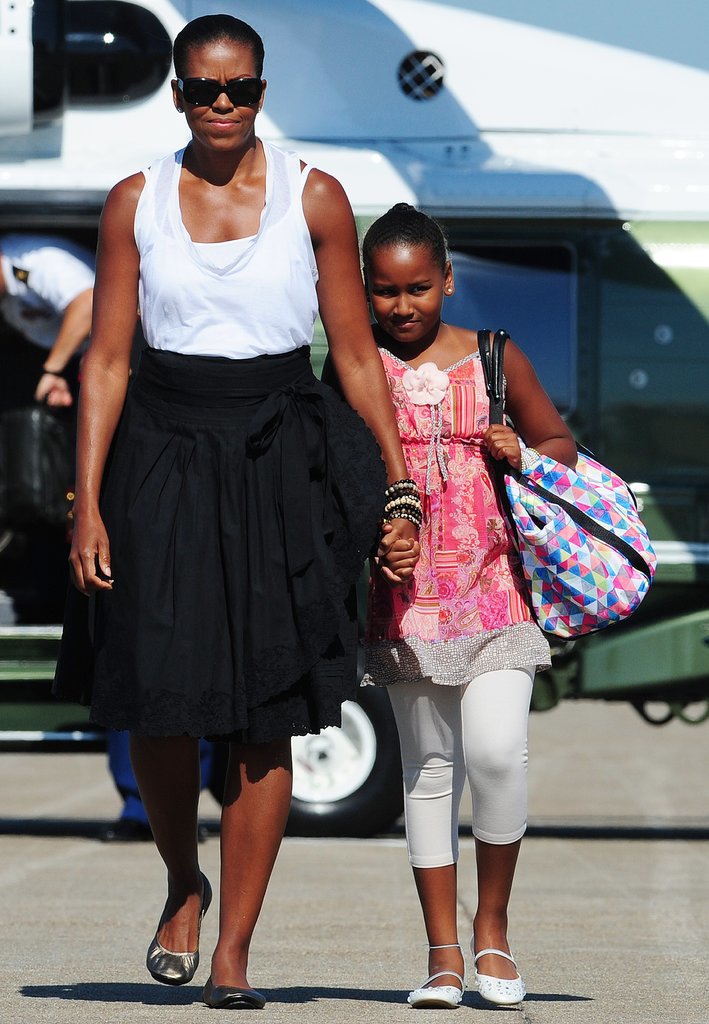 In August 2010, Sasha held on tight to her mother's hand as they headed out of Massachusetts on Air Force One.
In the Summer of 2010, Sasha accompanied her mom to Spain.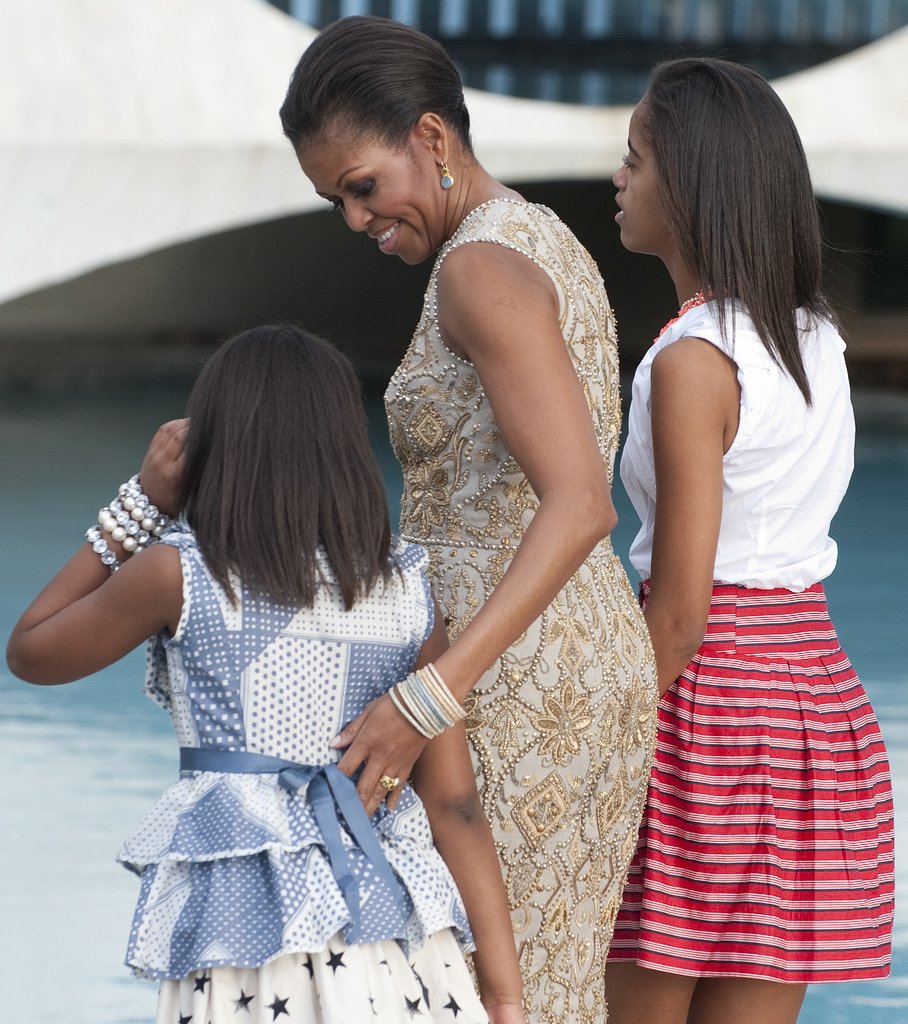 In early 2011, the trio headed to Brazil.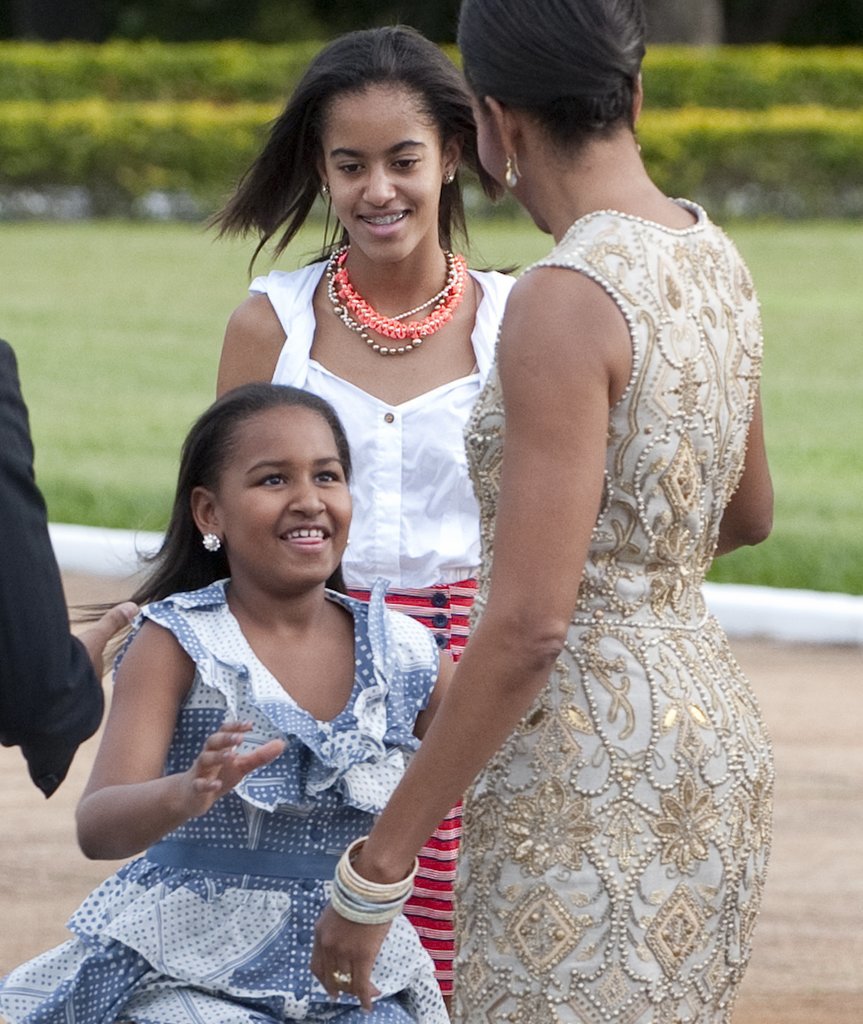 Sasha looked excited to be in Brazil with her mom and sister.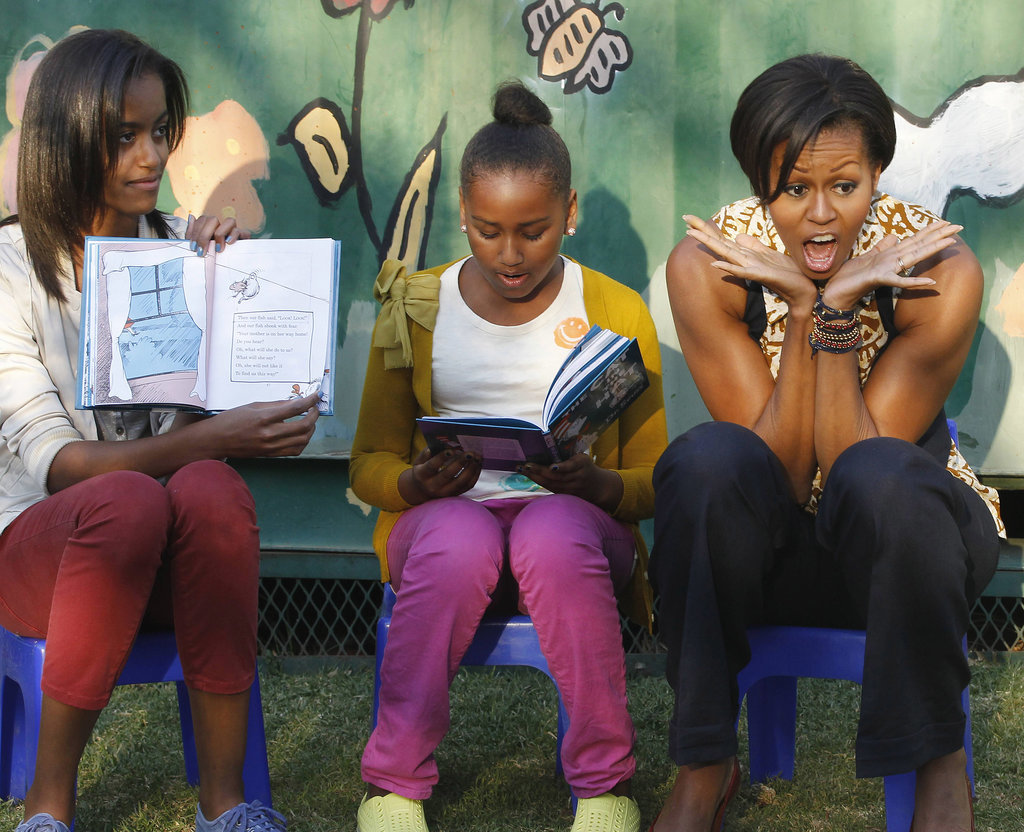 In June 2011, the three read The Cat in the Hat to a group of kids in Johannesburg, South Africa.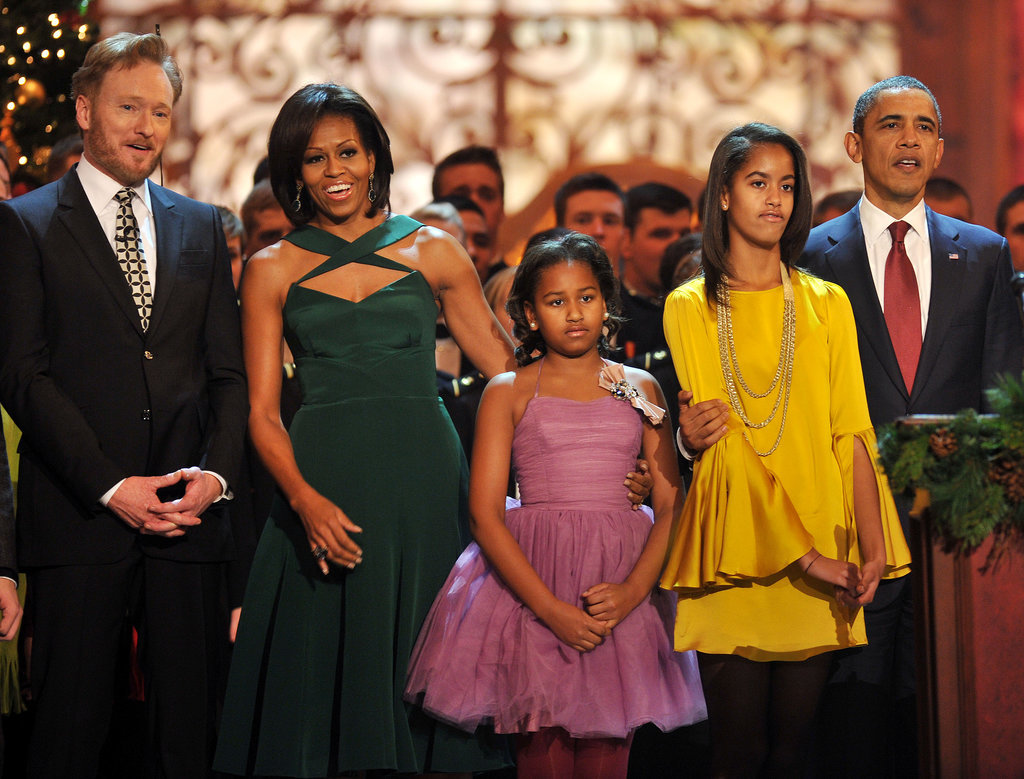 For Christmas 2011, the three wore their holiday best at the National Building Museum.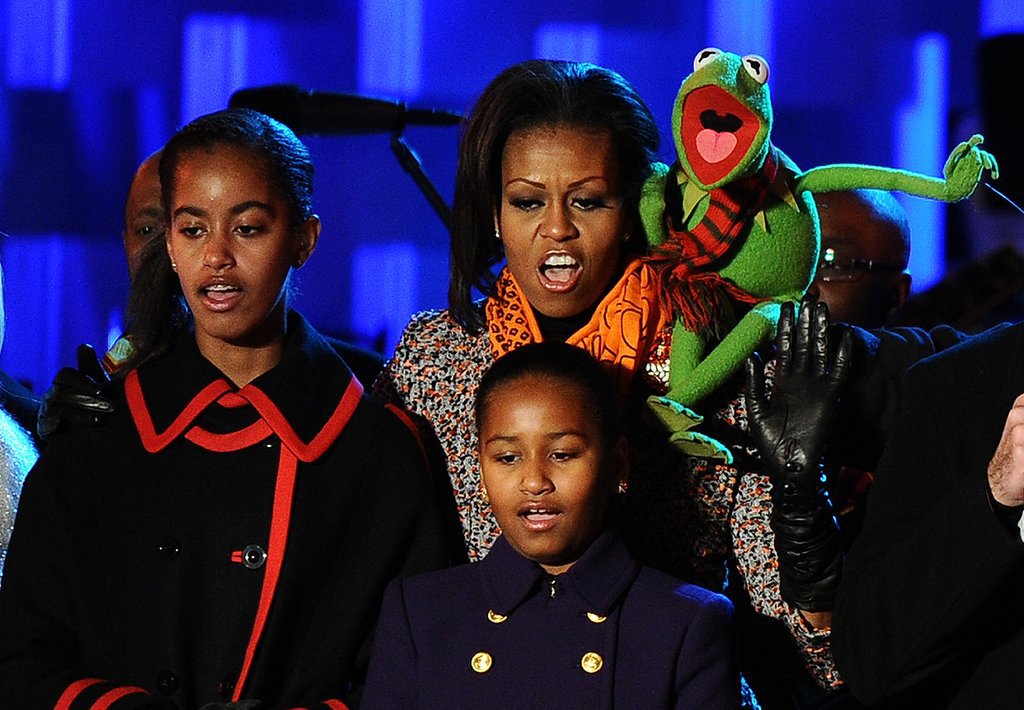 Kermit the Frog got in on the fun at the 2011 National Christmas Tree Lighting.
In 2012, Michelle and the girls enjoyed at night out at the Nickelodeon Kids' Choice Awards.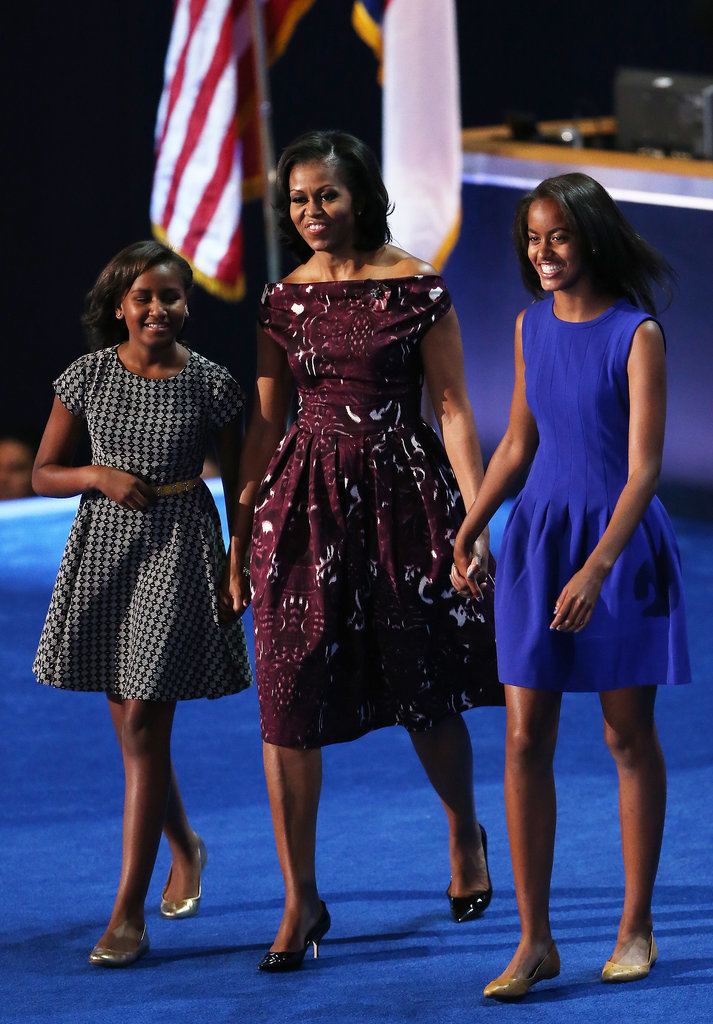 In 2012, we saw how much the girls had grown since the 2009 DNC.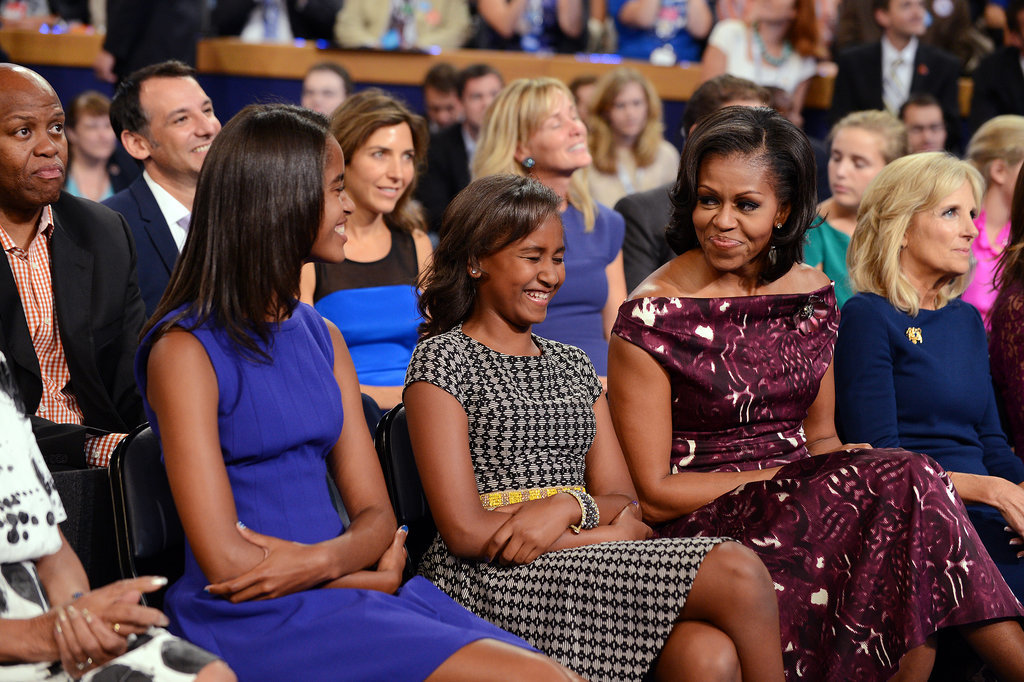 We're wondering what Sasha was cracking up about at the 2012 DNC.
Michelle and Sasha shared a sweet mother-daughter moment in Charlotte, NC.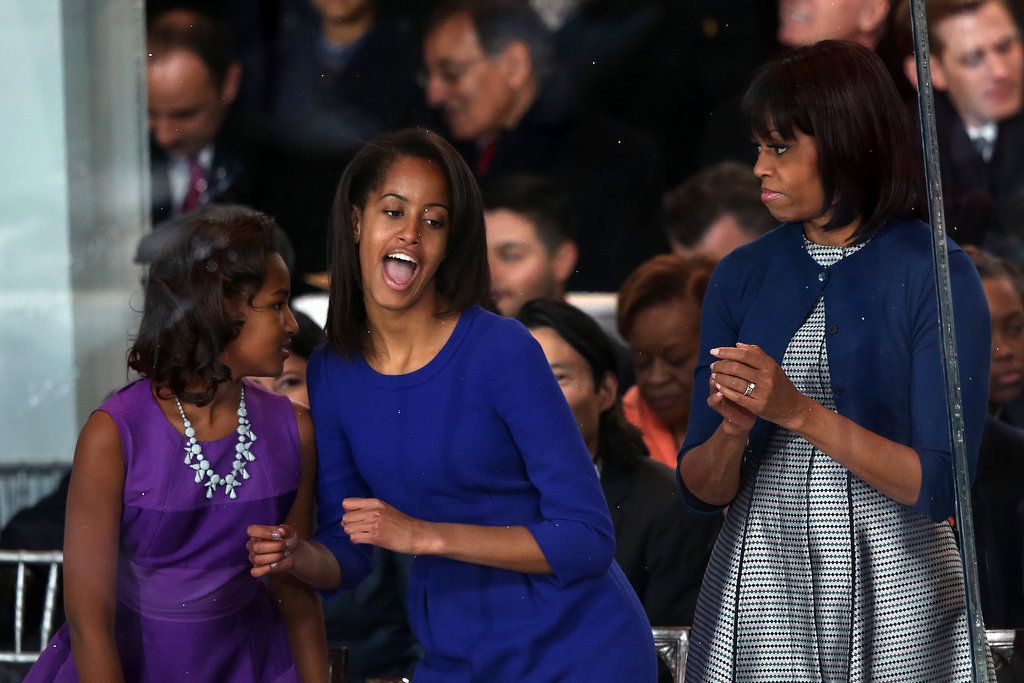 At the 2013 inaugural parade Sasha, Michelle, and Malia especially had a good time.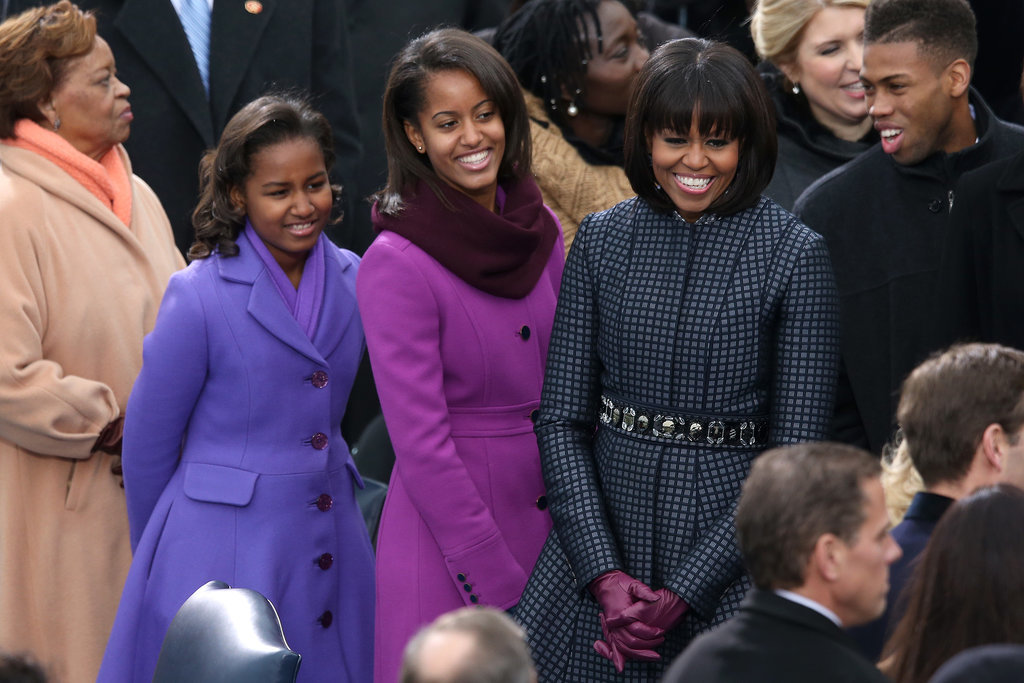 The Obama ladies wore their prettiest coats for dad's second inauguration.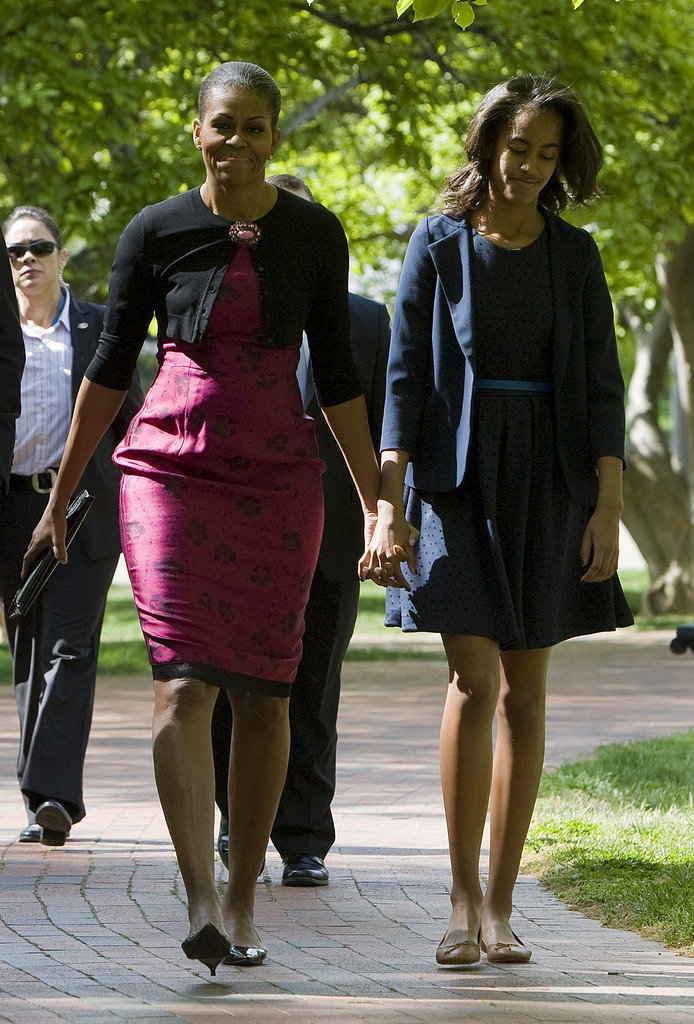 In 2012, Michelle and Malia held hands on the way to Easter services.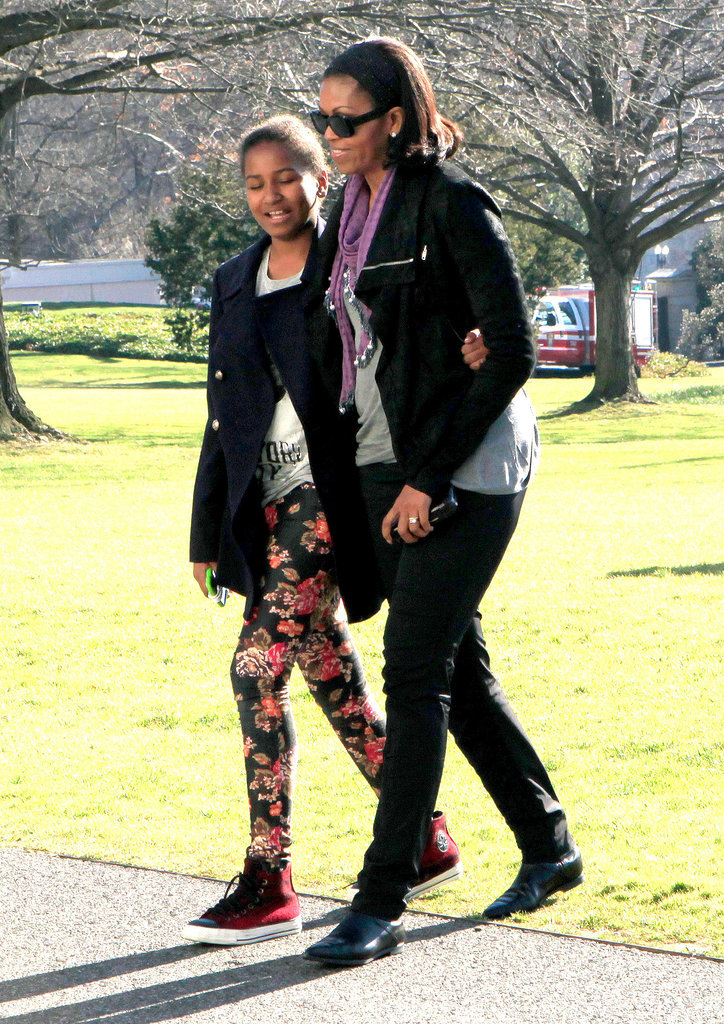 Michelle and Sasha showed off their similar style in early 2013.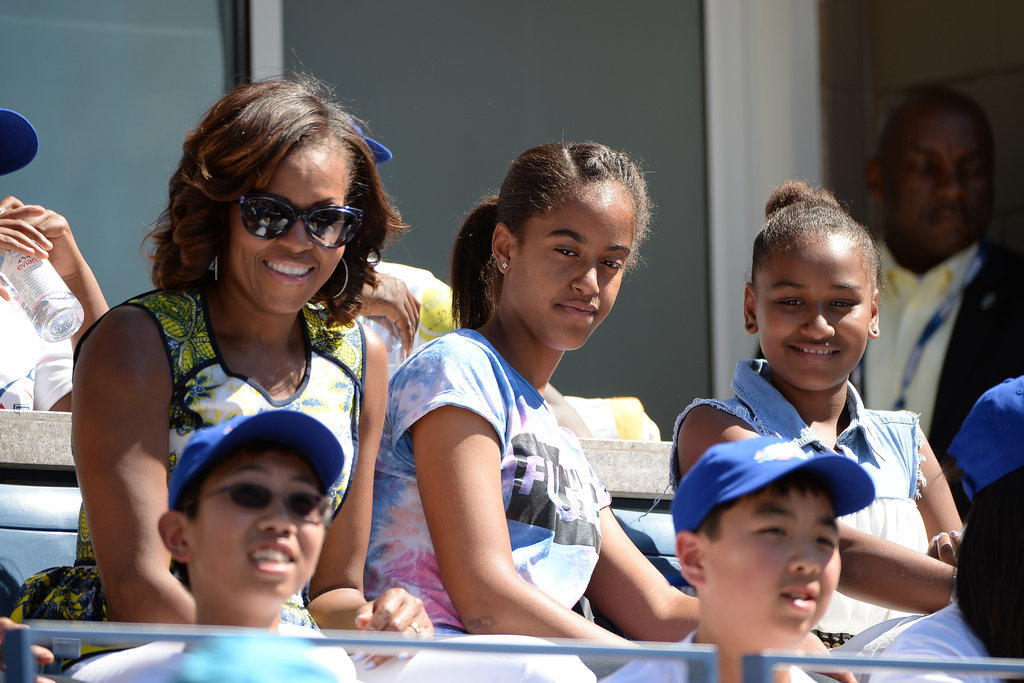 In the Summer of 2013, the three caught a tennis match.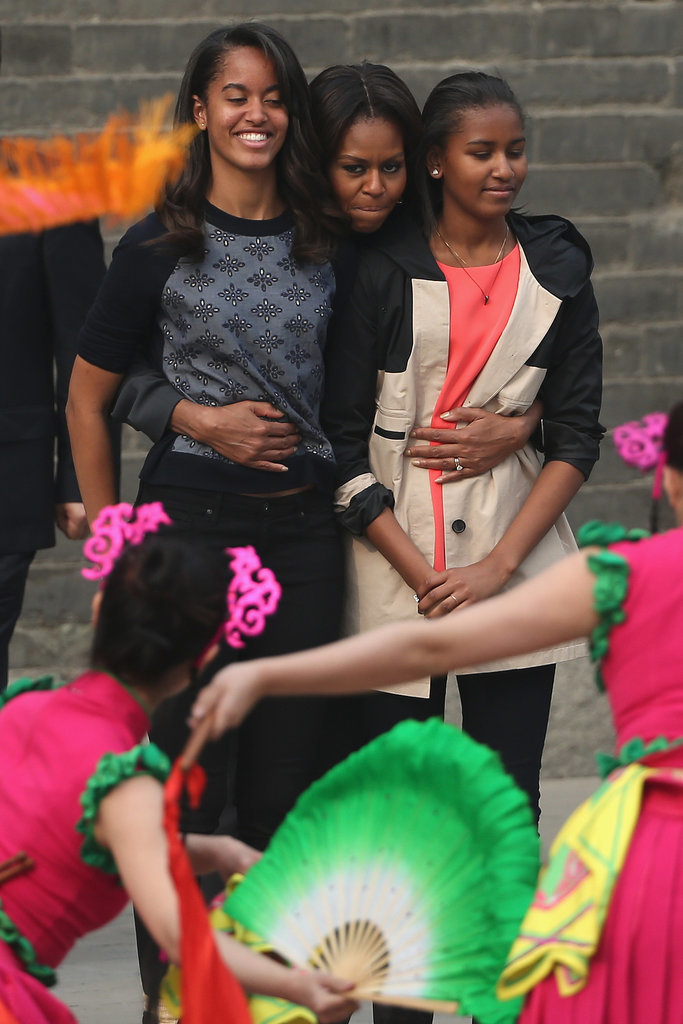 In March 2014, the three took a trip to China. They might be growing, but Michelle can still give them one giant hug!