Sure, there have been some really stunning female-fronted beauty campaigns, but why should the girls have all the fun? Some of the hottest dudes out there (Brad Pitt [1], Robert Pattinson [2], and Matthew McConaughey [3], we're looking at you) are the faces of top designer cologne campaigns. The best thing about these ads aren't the smoldering stares, the fast cars, or even the risqué bedroom scenes, but rather the occasional shirtless [4] moment that makes us swoon (insert daydream of Alexander Skarsgard [5]'s muscles here). We've rounded up 28 male-fronted ads that make us drool. You can also shop these scents for the man in your life now. You're welcome.
Josh Whitehouse For Burberry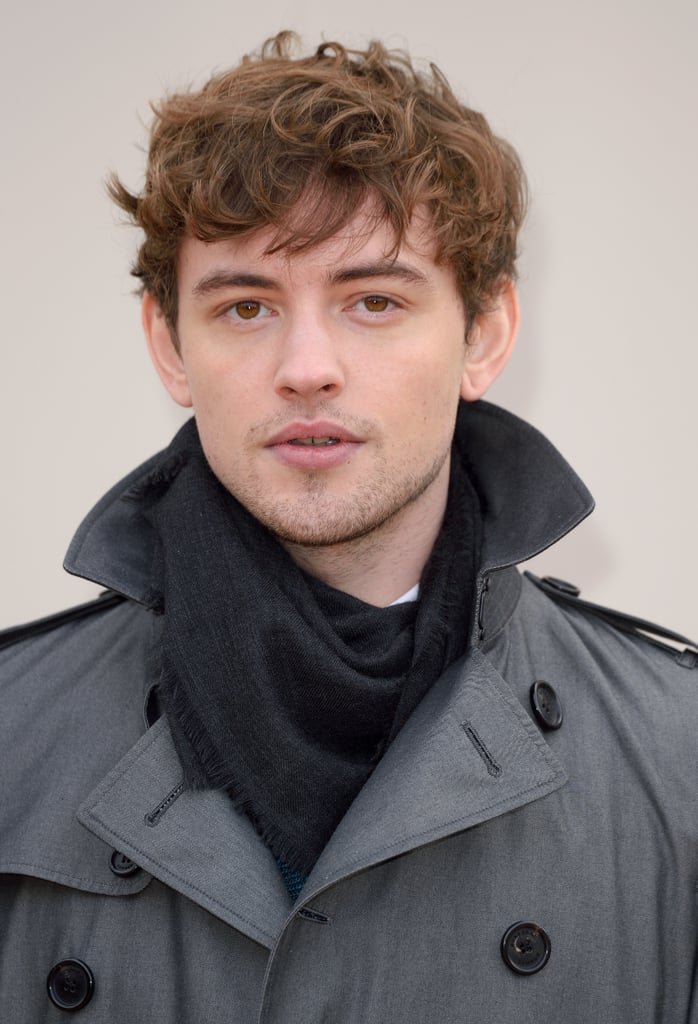 British actor and musician Josh Whitehouse is the face of Burberry's newest cologne, Mr. Burberry [6] ($88). The fragrance is a blend of grapefruit, vetiver, and cardamom notes, leaving the wearer smelling fresh, sexy, and a little bit sweet.
Michael Bublé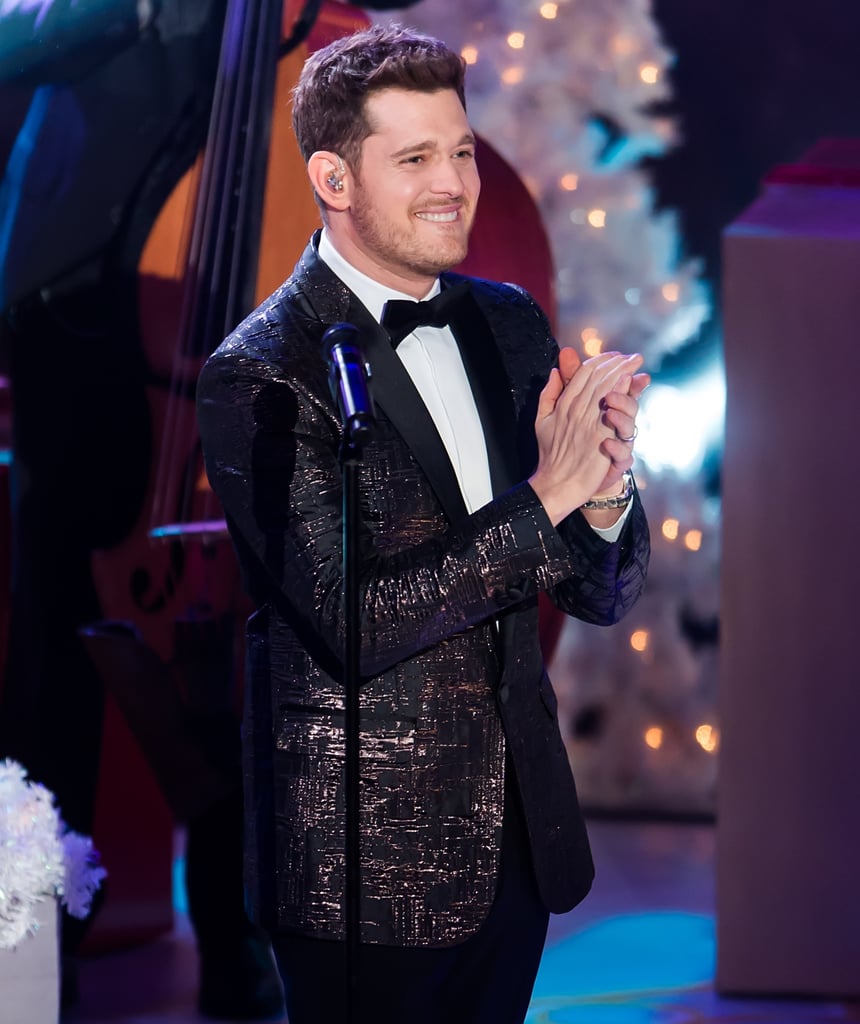 The cute crooner will be debuting his first fragrance in late 2016. Because his fan base is comprised predominantly of ladies, his scent will be a women's perfume. During the creation process, he told the perfumer that he wanted it to smell like something he "would want a woman to be wearing if I was trapped in an elevator with her," reported WWD [7]. The notes include vanilla, peony, and bergamot.
Jared Leto For Gucci Guilty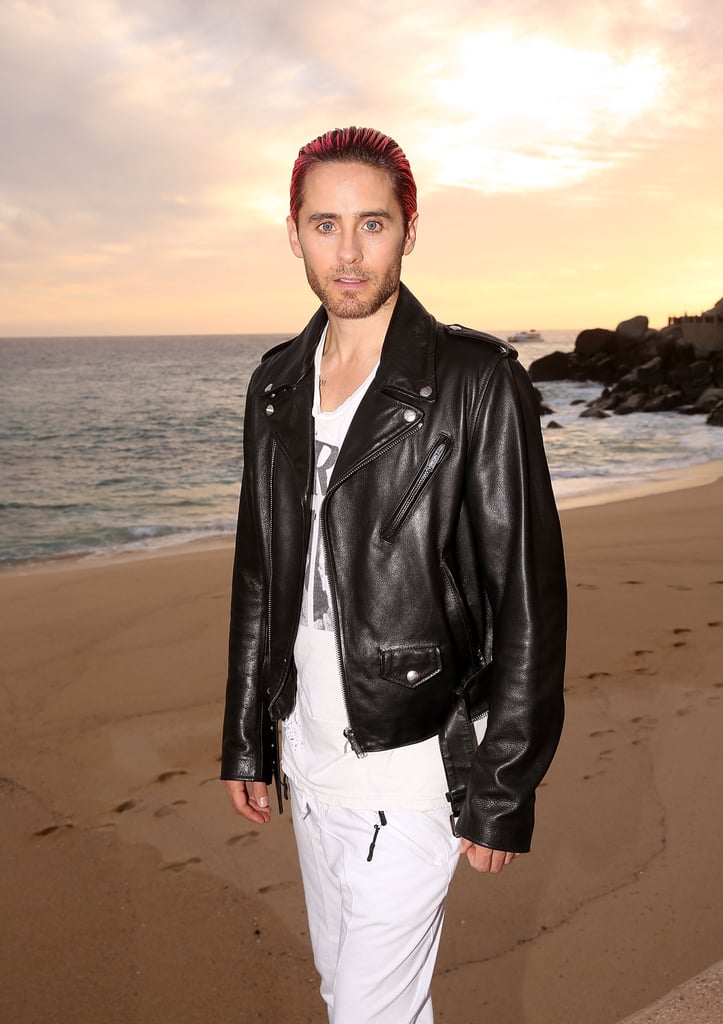 The hot actor and musician will star in the new campaign for Gucci Guilty [8] ($68). We can totally fantasize about imagine Jared wearing the seductive lavender, pink pepper, and patchouli cologne.
Cristiano Ronaldo Legacy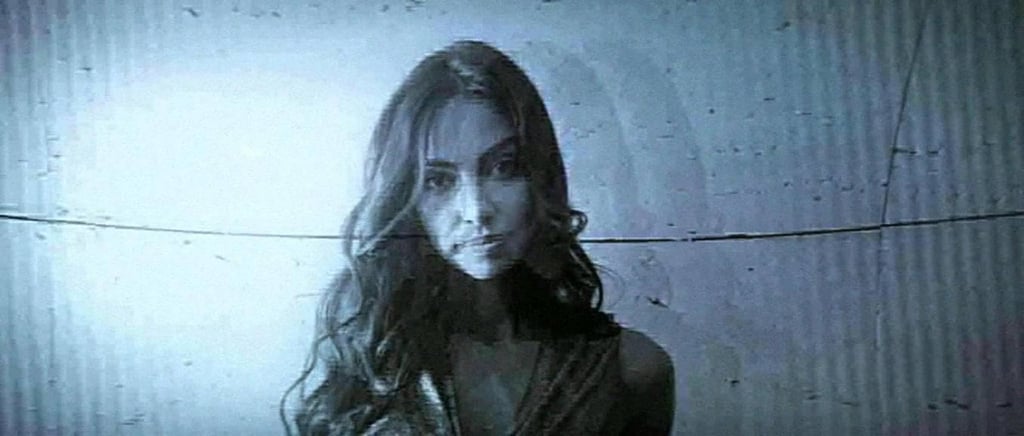 The sexy Portuguese soccer player shows off some skin in the ad for his first cologne (available later this Fall), which features notes of bergamot, cedar, and ambergris.
Johnny Depp For Christian Dior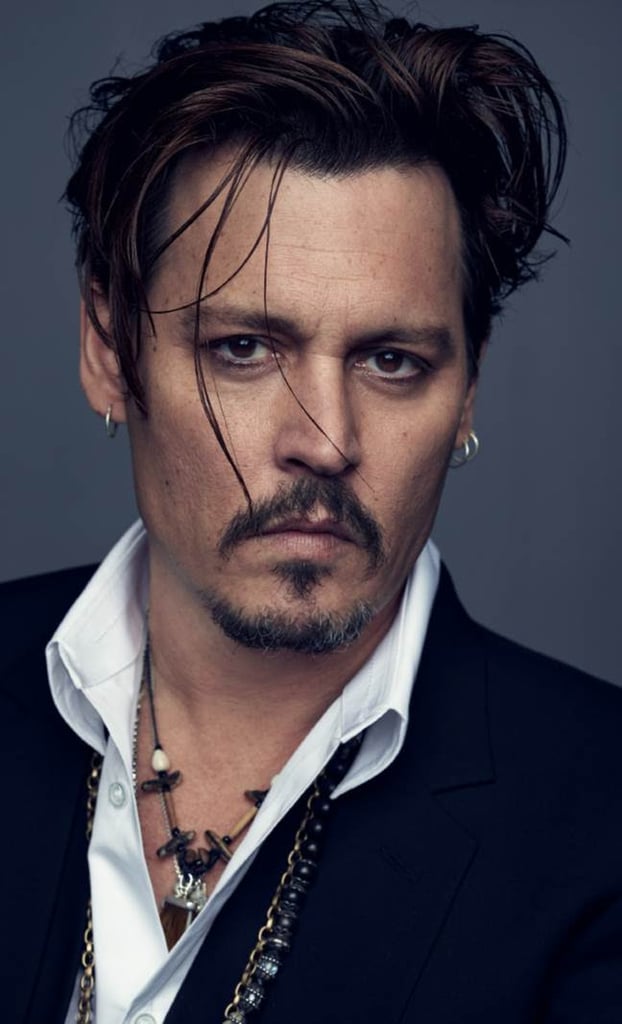 For the actor's first foray into the world of fragrance, he signed on for a worldwide campaign for Dior's new men's fragrance. Created by legendary perfumer Francois Demachy, Eau Sauvage [9] ($68) is the first of its kind from Dior in 10 years.
Liam Hemsworth For Diesel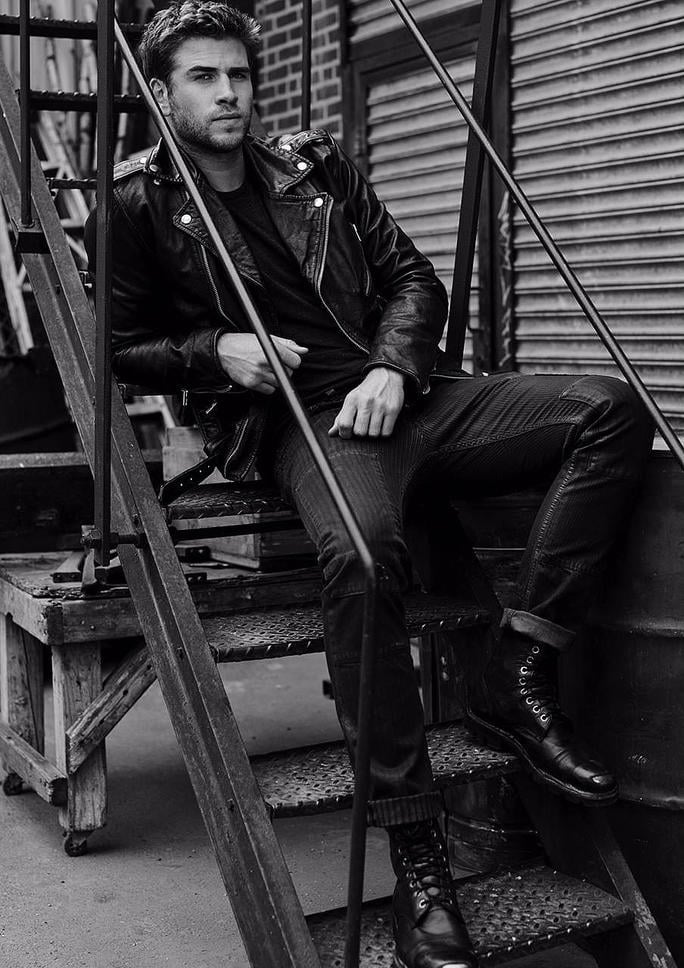 Liam has signed on to be the face of Diesel's fragrance Only the Brave [10] ($57). The cologne is perfect for the Hunger Games star, who is known for his roles in action flicks. He's playing the bad boy in the campaign complete with leather jacket and scruffy beard (yum).
Scott Eastwood For Davidoff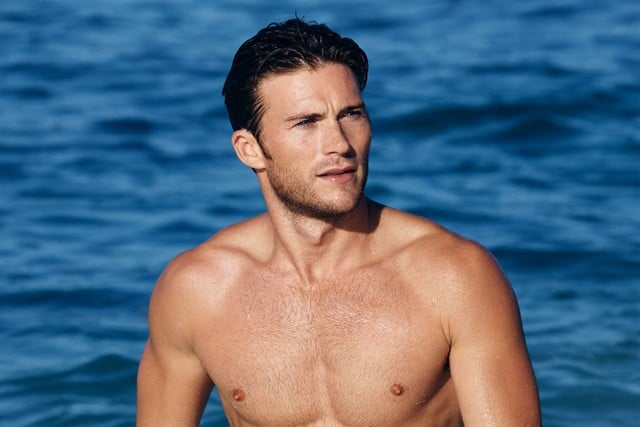 The superhot 28-year-old son of Clint Eastwood [11] is lending his sexy face (. . . and body) to Davidoff Cool Water [12] ($55) for Summer 2015. He'll be filling the shoes of the late Paul Walker [13], who represented the scent for years before his death in 2014.
David Beckham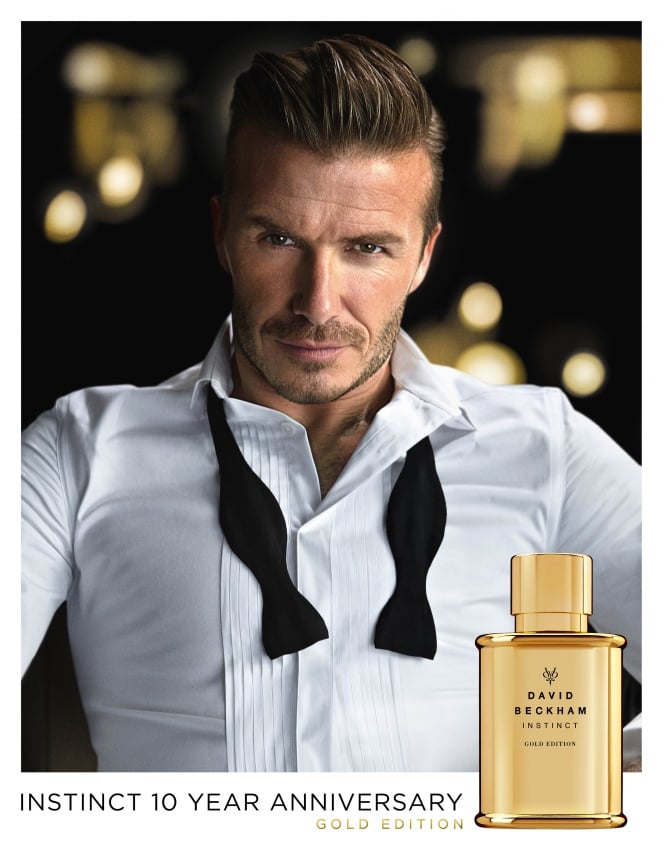 There's no need to hire a male model when you're as handsome as David Beckham [14]. This year, he celebrates the 10th anniversary of his seductive Instinct fragrance with Instinct Gold Edition, a more intense version of the original.
Gaspard Ulliel For Chanel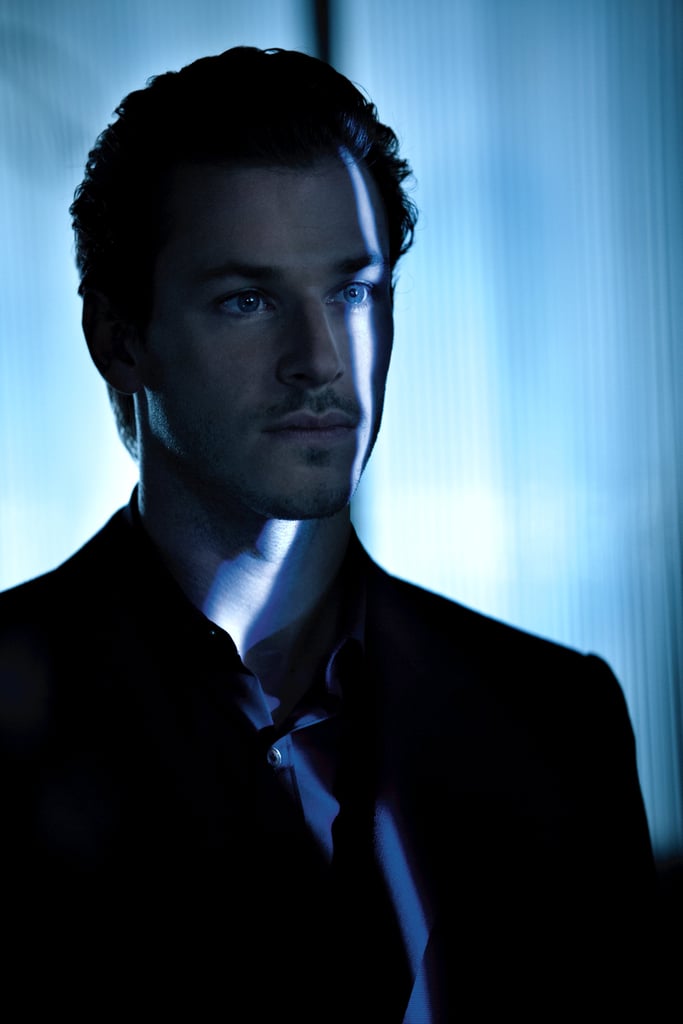 French actor Gaspard Ulliel plays a dark, brooding hero in the latest fragrance film for Bleu de Chanel [15] ($72). His mesmerizing stare has us anticipating the full video, which was produced by James Gray.
Colin Farrell For Dolce & Gabbana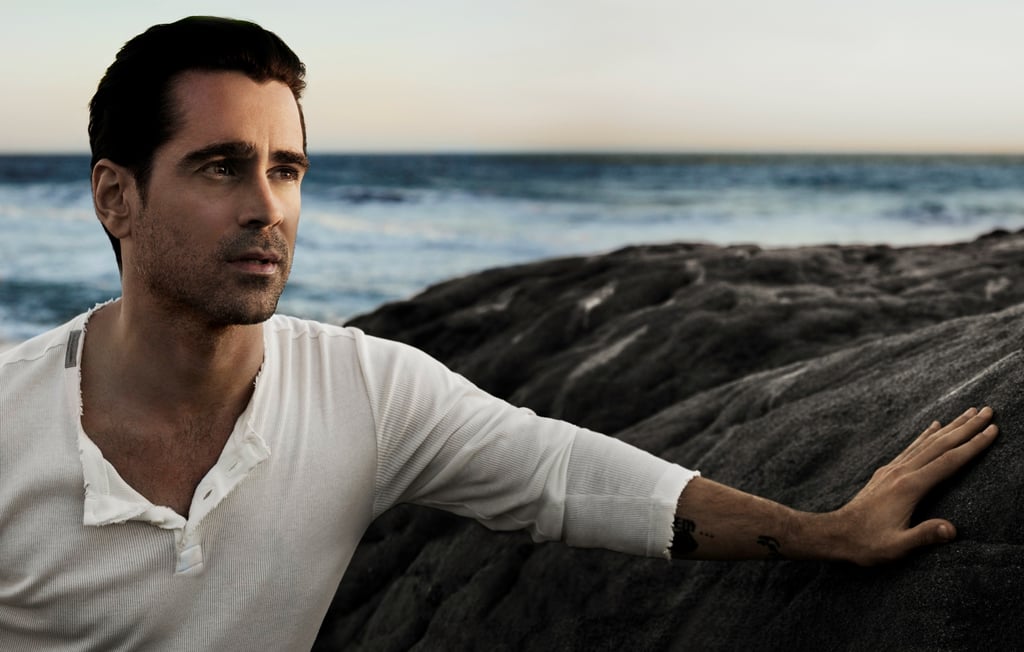 Oh hello, Colin! The hottest Irish actor alive is going to represent Dolce & Gabbana's latest men's fragrance, dubbed Intenso. We still have a few months before the juice hits stores, but this sensual photo is enough to get our fantasies going.
Charlie Hunnam For Calvin Klein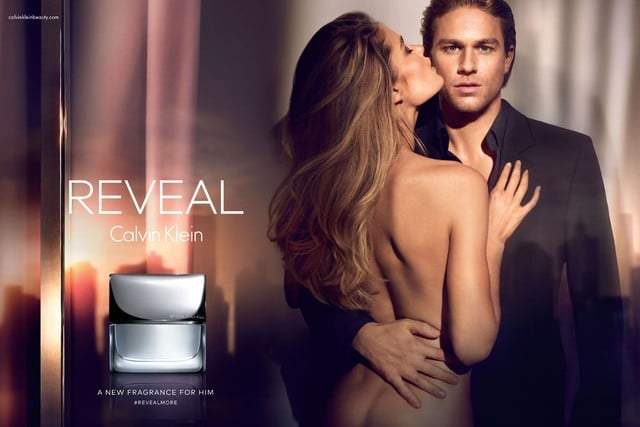 Charlie is getting up close and personal with Victoria's Secret Angel Doutzen Kroes in the upcoming Calvin Klein Reveal Men campaign (where are her clothes?). The fragrance launches in February 2015, but you can start gawking at him now in this print-ad preview.
Kit Harington For Jimmy Choo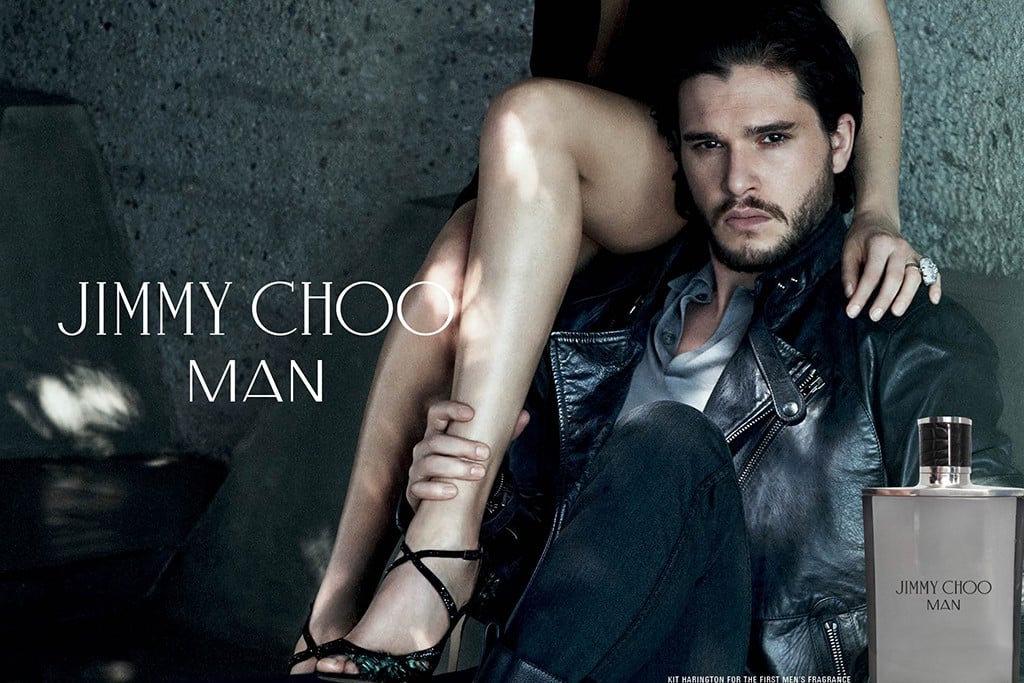 Kit Harington is our primary reason for watching Game of Thrones, so we definitely lusted after him and his smoldering stare in Jimmy Choo Man's new ads. Are you as jealous of that model on his shoulder as we are?
Gerard Butler For Hugo Boss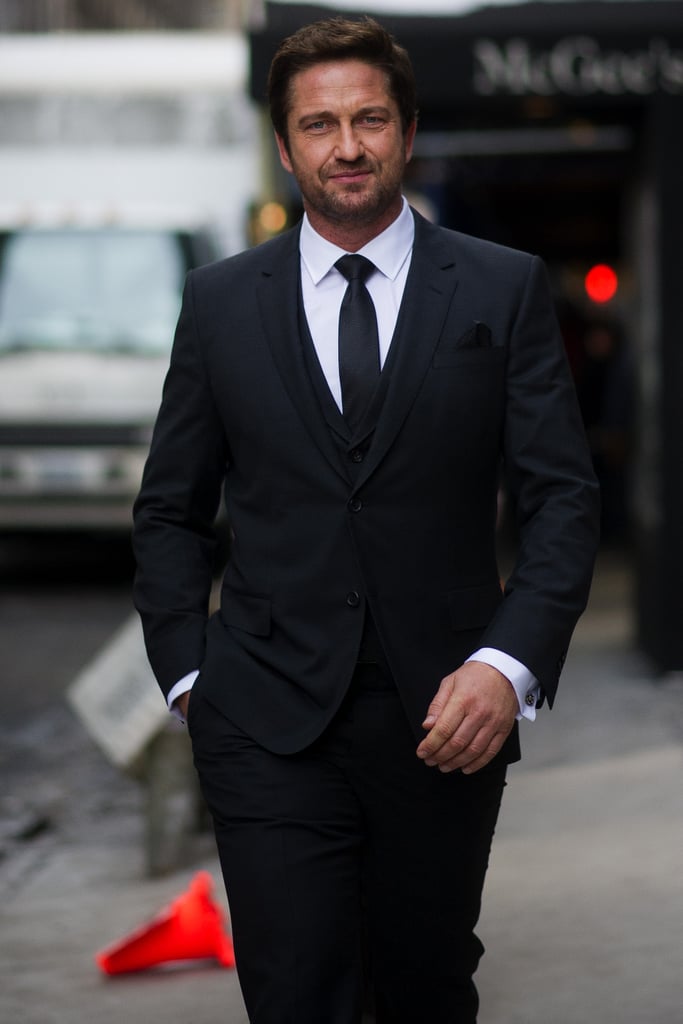 The fashion brand recently announced [16] that Gerard will be fronting its Boss Bottled [17] ($70-$128) men's fragrance this Fall. We can't wait to see that scruffy beard and hear that Scottish brogue talking scent notes on our television screens.
Ian Somerhalder For Azzaro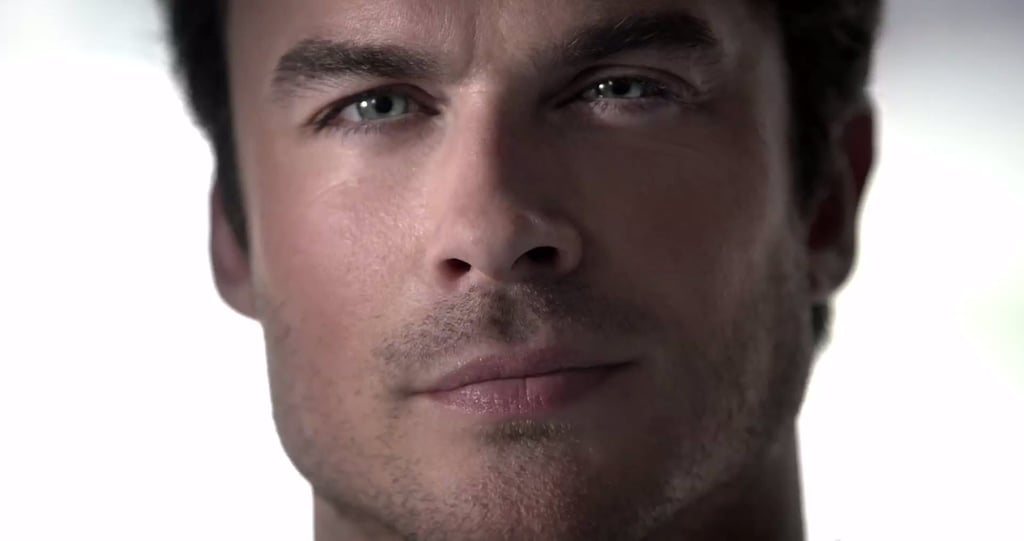 Ian Somerhalder [18] . . . in all black . . . straddled by a model. This Azzaro Pour Homme [19] ($100) fragrance ad is pretty hot.
Alexander Skarsgard For Calvin Klein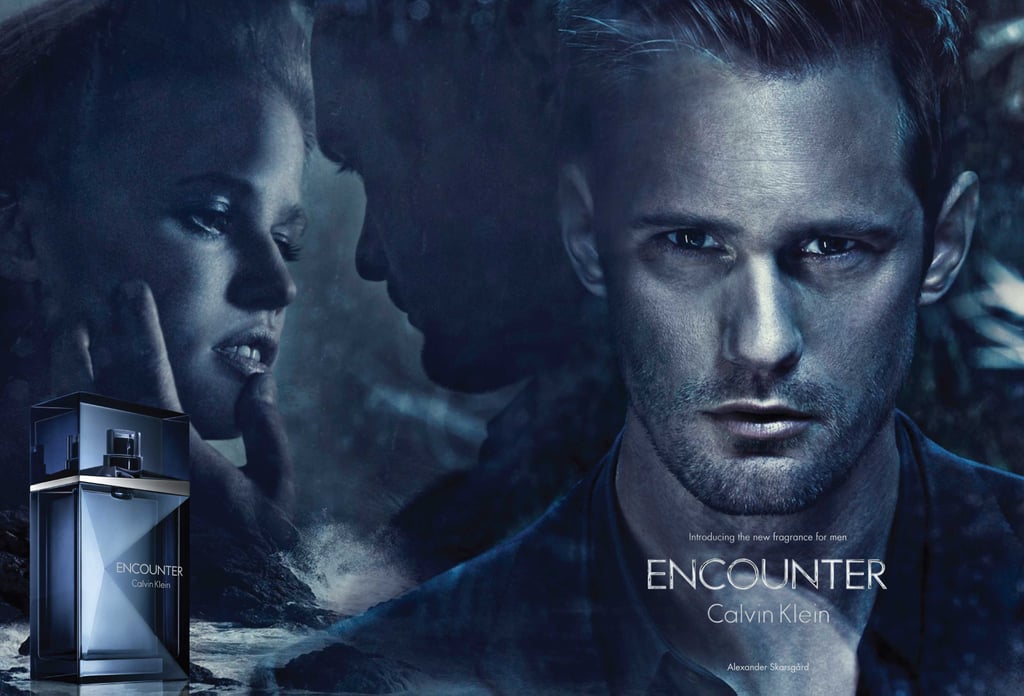 Last year, Calvin Klein called on True Blood's Alexander Skarsgard [20] to bring his brooding smirk to the men's scent Encounter [21] ($74).
Brad Pitt For Chanel
We will never forget Brad Pitt [22]'s ad monologue for the iconic fragrance Chanel No. 5 [23] ($120-$325). He is actually the only man on our list representing a women's scent — which spurred numerous spoofs [24].
Chris Pine For Giorgio Armani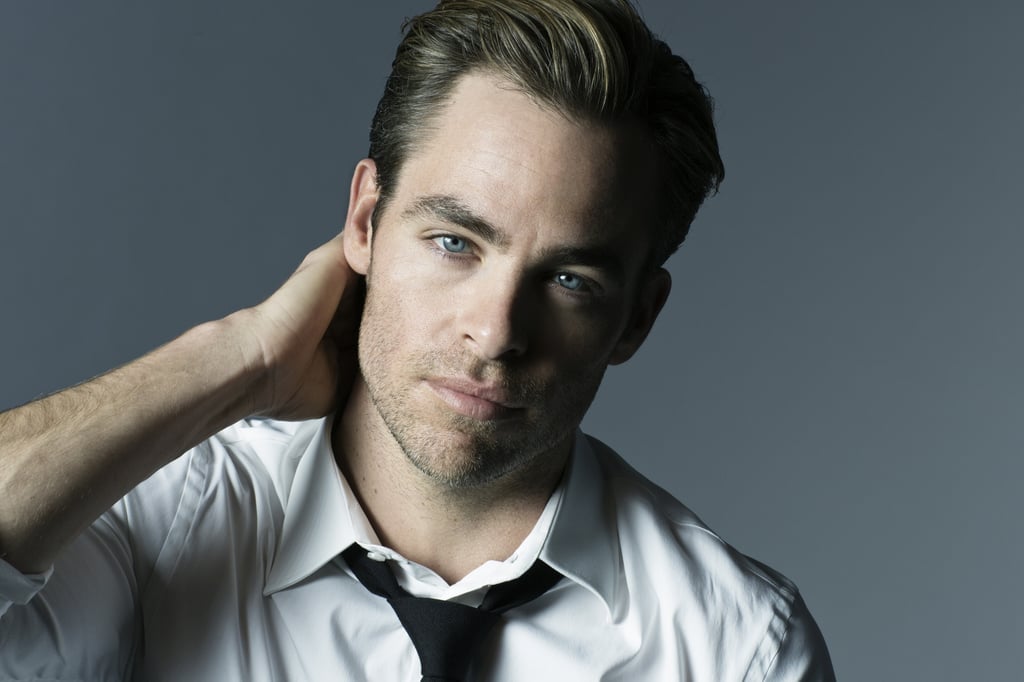 This Summer, Chris Pine will star in a new campaign for Giorgio Armani's Code [25] ($65). Keep your fingers crossed for shirt-free scenes!
Robert Pattinson For Dior
Robert Pattinson [26] got to roll around with a new lady for his Christian Dior Homme [27] ($84) campaign. We were just excited to see a more dapper version of Robert as opposed to his typical scruffy look.
Jared Leto For Hugo Boss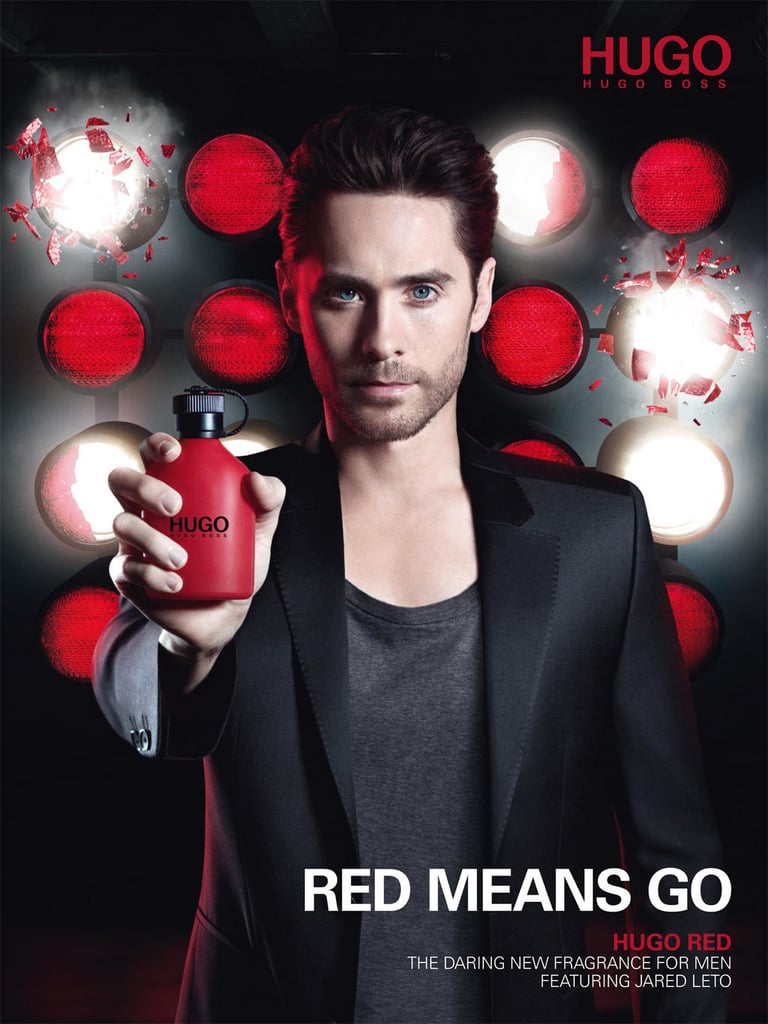 Did you know that the Jared Leto [28] we know and love for his acting and singing was once a cologne model? He had a brief stint as the spokesman for Hugo Boss Red [29] ($79), but it was long before his long ombré locks [30] stage.
Eric Bana For Bulgari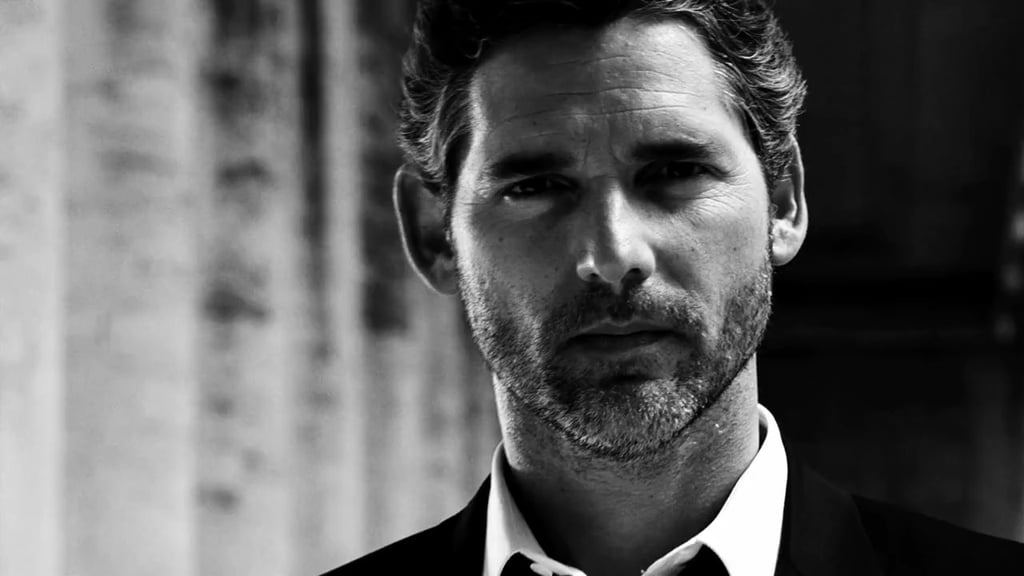 What does the dapper Bulgari man look like? The brand chose Eric Bana [31] to promote the Extreme cologne [32] ($62).
Chris Evans For Gucci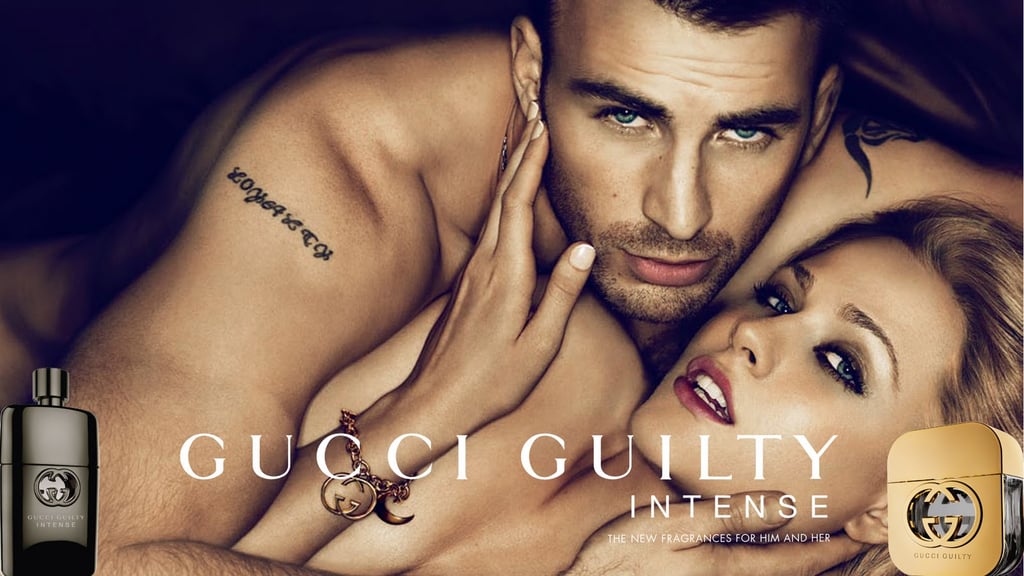 Evan Rachel Wood and Chris Evans make a devastating pair in the Gucci Guilty [33] ($84) campaign, and we have no shame in staring at Chris's . . . tattoo.
James Franco For Gucci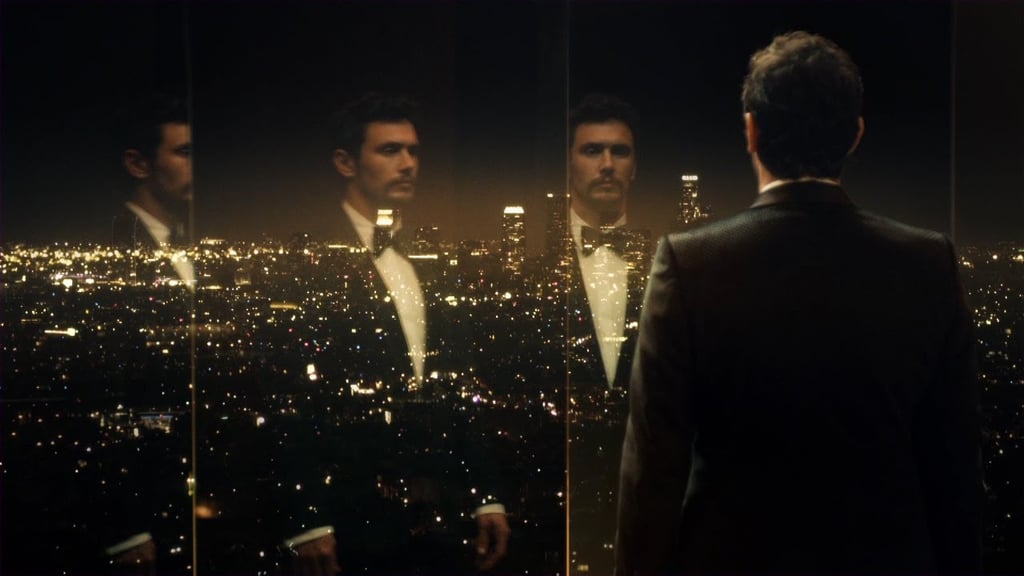 Mr. Do It All in a tuxedo could cause any woman to drool. Even though he barely says anything in this Gucci Made to Measure [34] ($68) spot, the message comes across clear. This scent was made for powerful (and sexy) guys.
Ryan Reynolds For Hugo Boss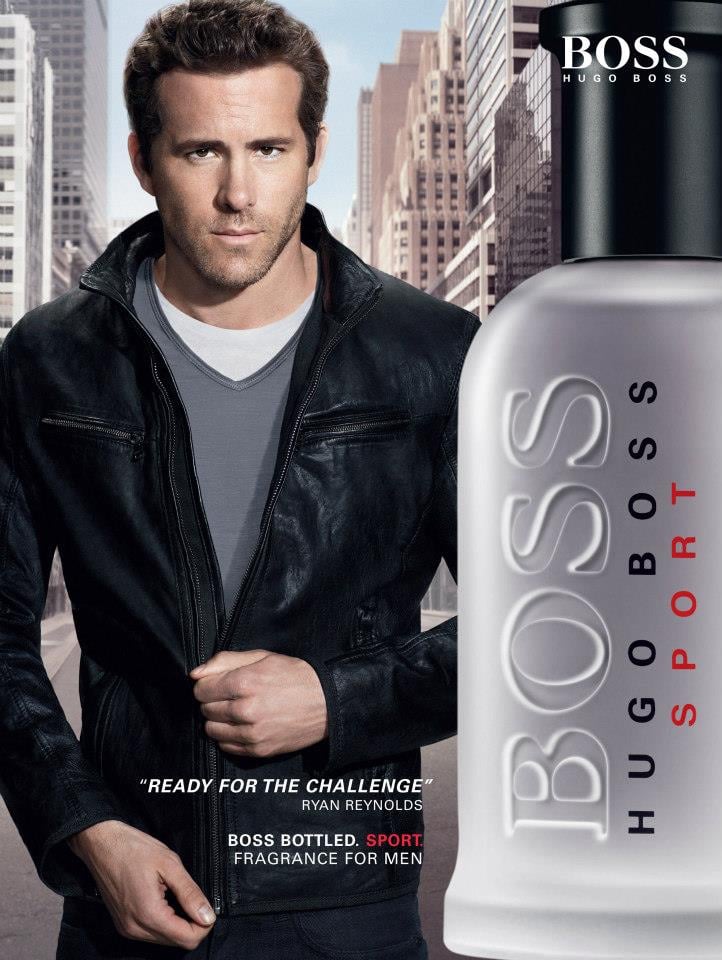 Ryan Reynolds [35]'s panty-dropping gaze was perfect for the Hugo Boss Sport [36] ($60) campaign. But we have one question: is he zipping that leather jacket up or down?
Paul Walker For Davidoff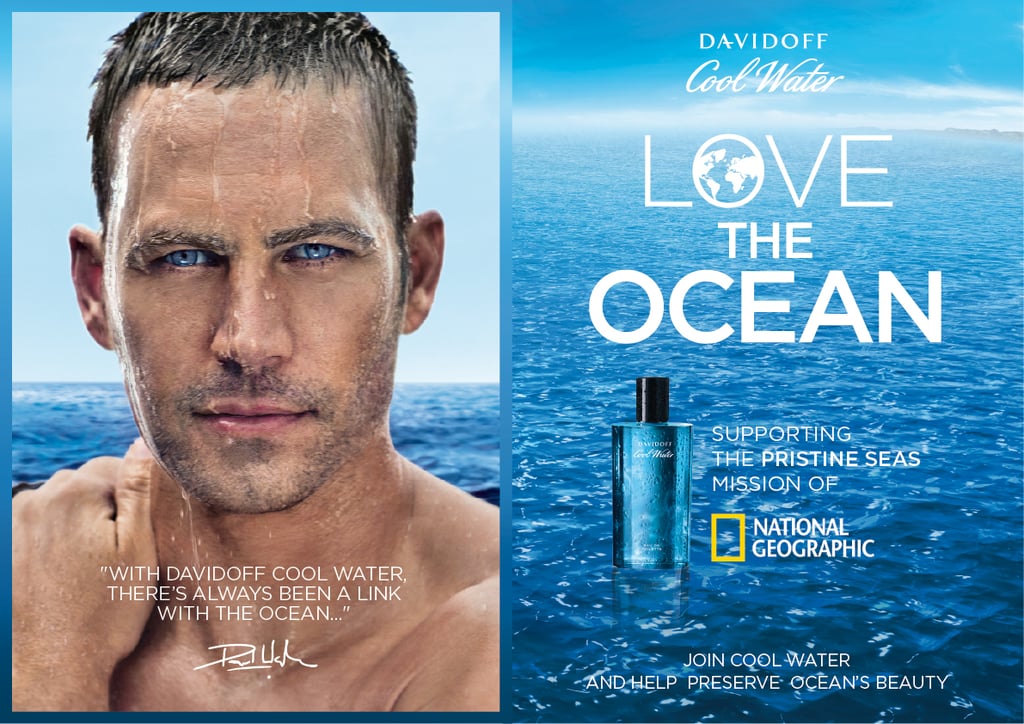 The late Paul Walker [37] represented Davidoff Cool Water [38] ($69) for years. His oceanic ad campaign [39] is just one of many components to his legacy.
Garrett Hedlund For Yves Saint Laurent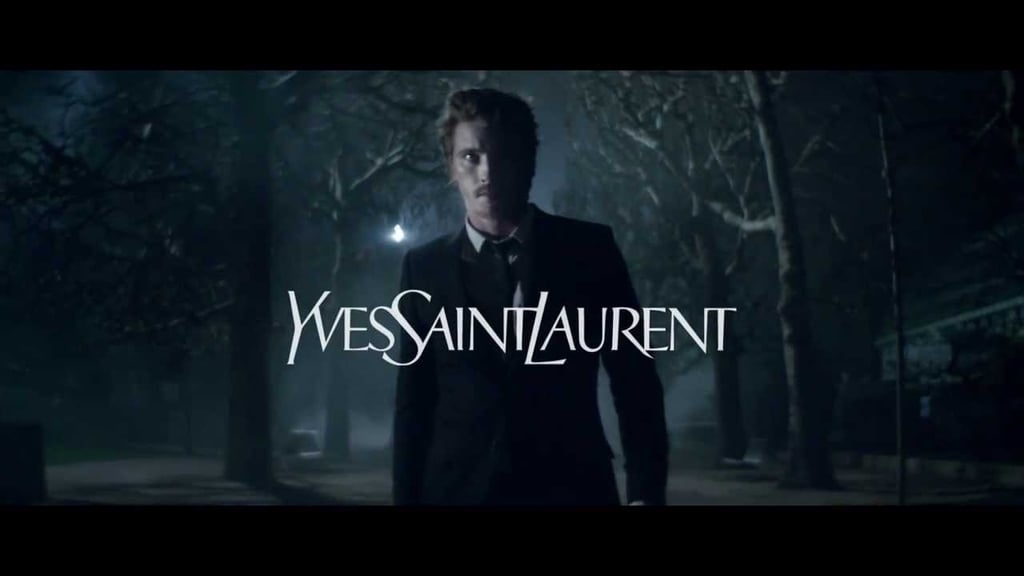 Young actor Garrett Hedlund nearly started a catfight in his commercial for YSL's La Nuit de L'Homme [40] ($85) ad. But if we had a man like that within reach, the claws would surely come out.
Orlando Bloom For Hugo Boss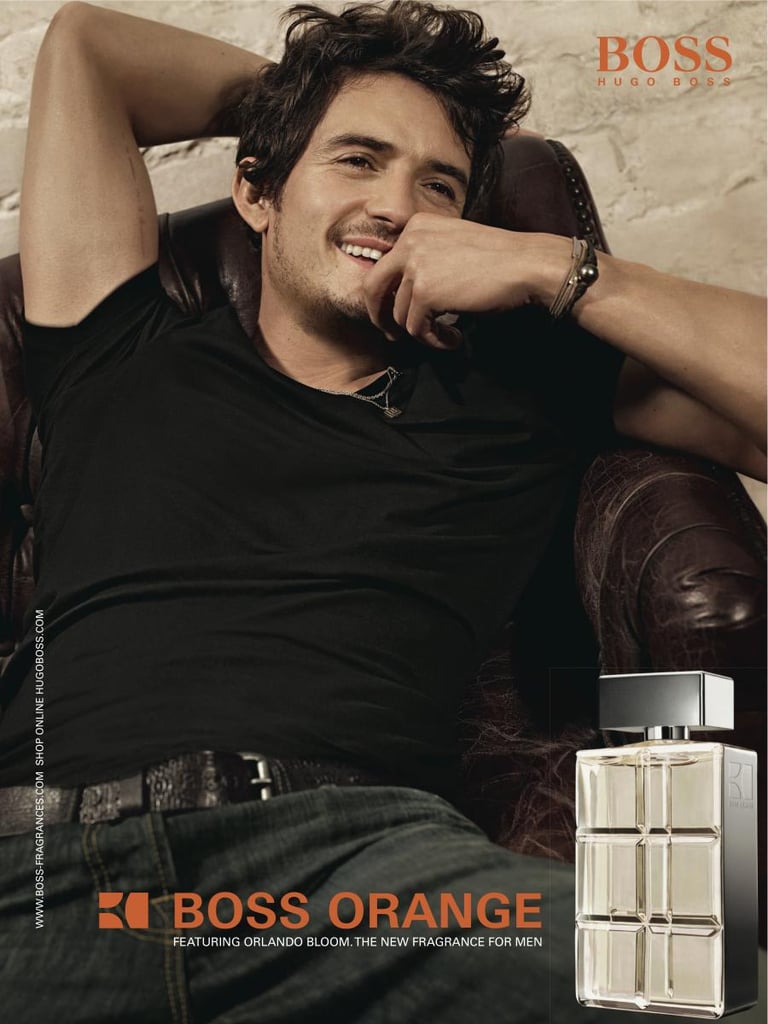 Back in 2011, Orlando Bloom [41] leant his smile to the Hugo Boss Orange [42] ($67) ads.
Simon Baker For Givenchy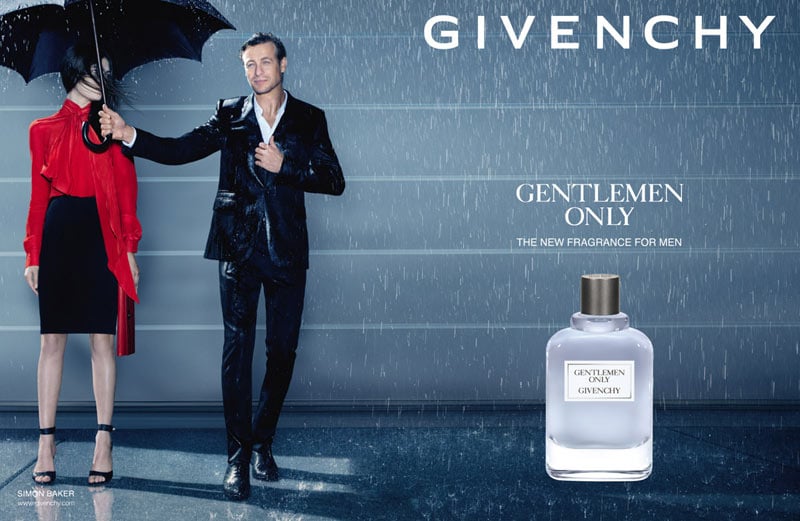 Simon Baker got drenched for Givenchy's Gentleman Only [43] ($49) print campaign. Simon . . . soaking wet . . . in a suit can definitely convince us to buy this juice for our man.
Matthew McConaughey For Dolce & Gabbana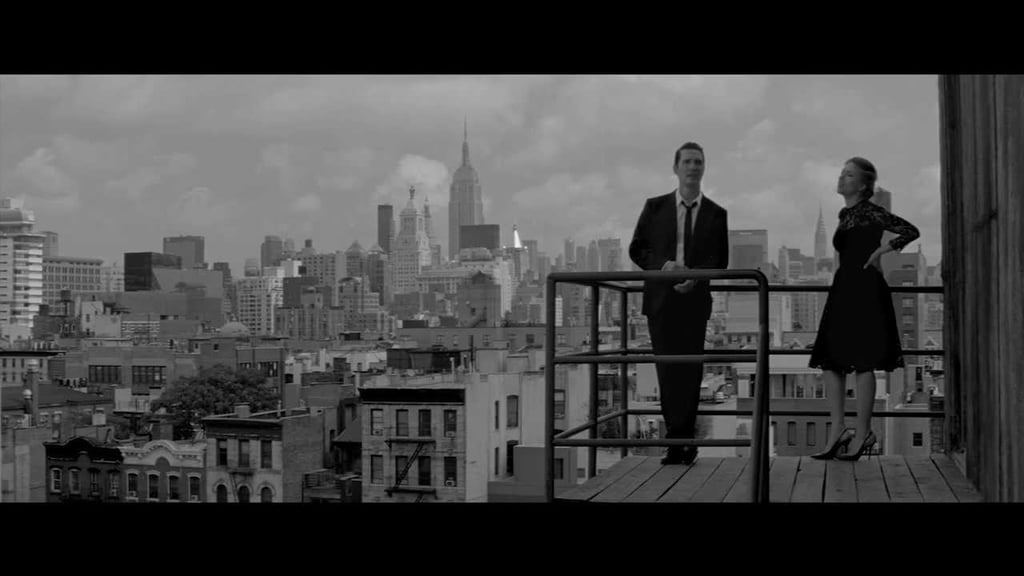 Not that we needed another reason to envy Scarlett Johansson [44], but the lovely actress costarred with Matthew McConaughey [45] in this short film for Dolce & Gabbana's The One [46] ($50).