American Horror Story [1] switches up its spooky theme each year, and though there are a handful of recurring actors, there have only been two repeat characters — first Pepper and now Sister Mary Eunice [2]! Series staples like Jessica Lange, Evan Peters, and Sarah Paulson have appeared every season, playing characters that range from nosy neighbors to wrongly convicted felons to nuns possessed by Satan. We've recently gotten caught up theorizing how all the seasons are connected [3], but before we get too ahead of ourselves, let's revisit all the characters played by our favorite repeat offenders, shall we?
Jessica Lange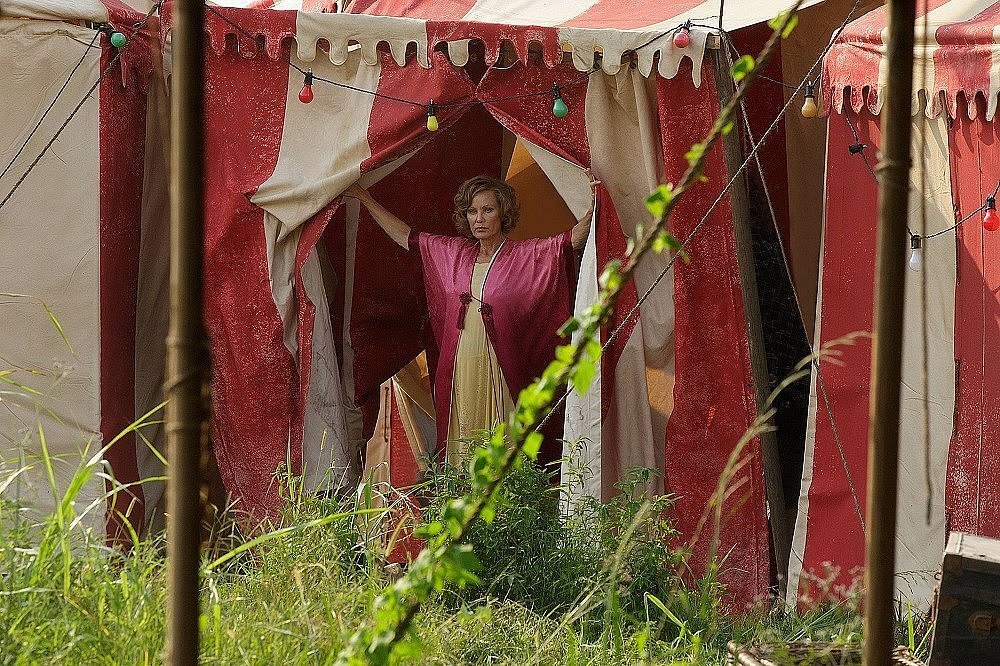 Seasons: One, Asylum, Coven, Freak Show
The anchor of American Horror Story, Lange starred as Supreme Witch Fiona Goode on Coven. She took on Sister Jude Martin, a party-girl-turned-nun-turned-institution-patient, on Asylum after appearing in the first season as Constance Langdon, the Harmons' nosy neighbor. It was nice to see her back in shape (mentally) on Coven, and she's even better as ringmaster Elsa Mars.
Lily Rabe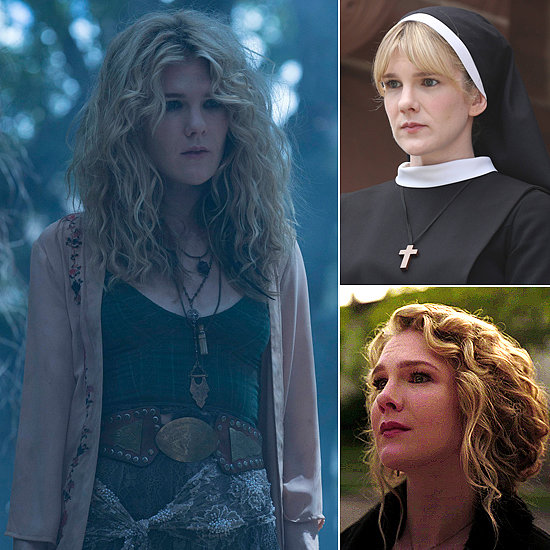 Seasons: One, Asylum, Coven, Freak Show
Lily Rabe recently turned up on Freak Show as her Asylum character, Sister Mary Eunice. Previously, she starred as Misty Day, a witch with the power to bring animals back from the dead, in Coven. Before that, she was Nora Montgomery, a mother haunted by the death of her child, in the first season.
Sarah Paulson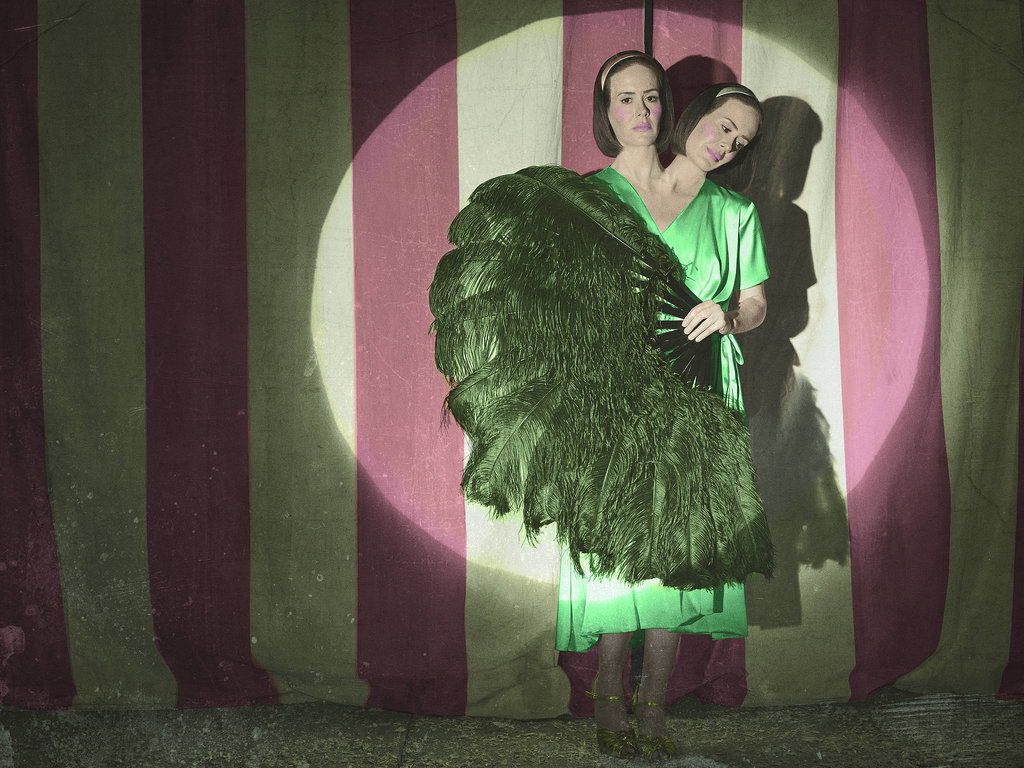 Seasons: One, Asylum, Coven, Freak Show
On Coven, Paulson was Cordelia Foxx, headmistress at the boarding school for young witches. She was arguably the main character in Asylum as Lana Winters, an intrepid reporter with terrible luck, though Paulson has been involved since the first season, in which she had a smaller part as Constance's psychic, Billie Dean Howard. This season, she returned as Bette and Dot Tattler, a new addition to the freak show.
Evan Peters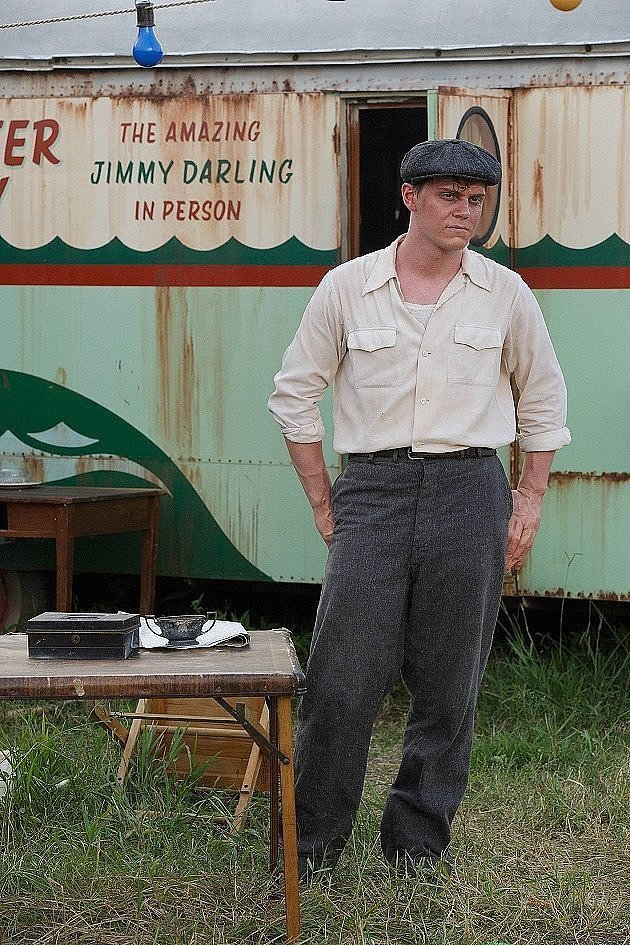 Seasons: One, Asylum, Coven, Freak Show
Portraying everything from a depressed ghost to a wrongly convicted felon to an ill-fated frat boy, Peters is one of the show's main players. In Coven, he returned as Kyle Spencer, a college student who immediately forms a bond with Zoe (Taissa Farmiga), after playing Kit Walker in Asylum and trapped spirit Tate Langdon in season one. This season he plays Jimmy Darling, a sideshow act with lobster hands.
Taissa Farmiga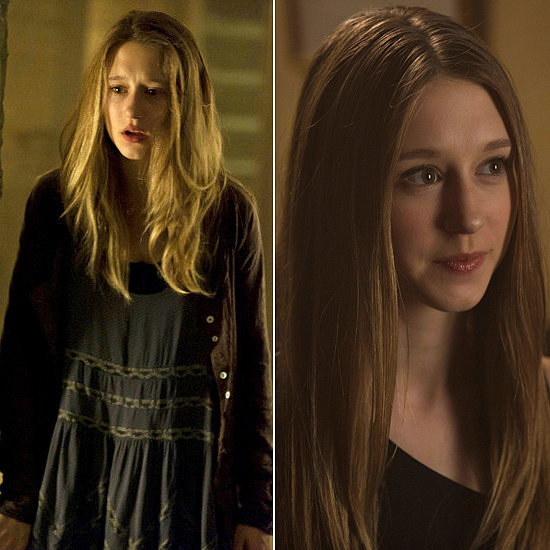 Seasons: One, Coven
Farmiga portrayed Violet Harmon, the teen trapped in her family's haunted house, in the first season. She returned to pursue the love of Evan Peters's character as young witch Zoe Benson in Coven.
Frances Conroy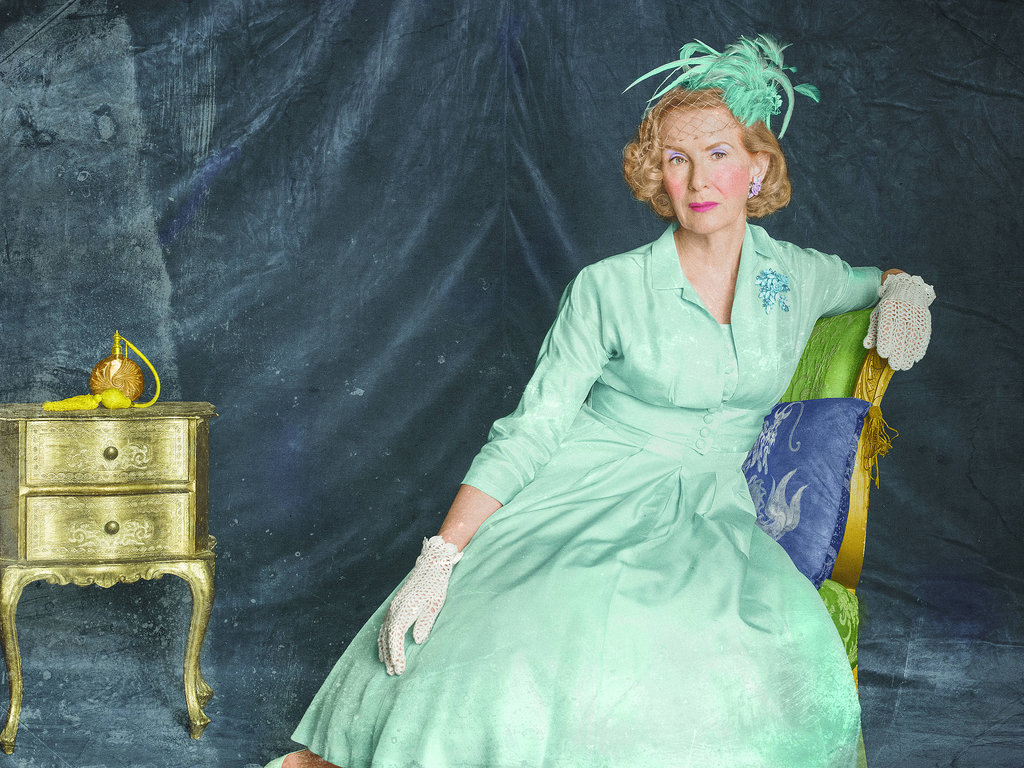 Seasons: One, Asylum, Coven, Freak Show
Conroy played Myrtle Snow, an employee of the boarding school for witches, in Coven. She's been a constant presence on the show, playing the smaller role of the Angel of Death on Asylum and the Harmon family's maid, Moira O'Hara, in season one. This season, she's society woman Gloria Mott.
Jamie Brewer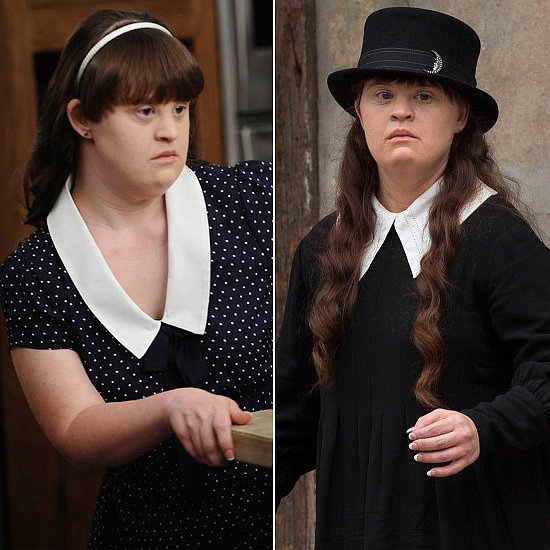 Seasons: One, Coven
Brewer's first role ever was Adelaide "Addie" Langdon, the troubled daughter of Jessica Lange's character, in the first season of American Horror Story. She came back for Coven to play Nan, a witch with clairvoyant powers attending the boarding school.
Denis O'Hare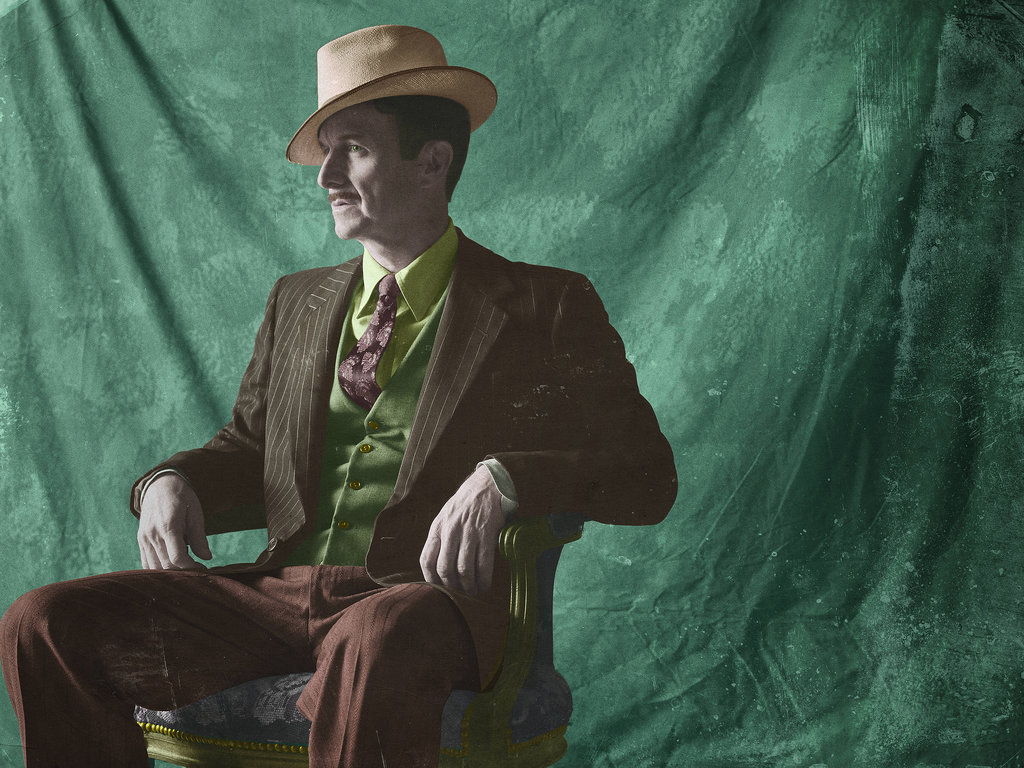 Seasons: One, Coven, Freak Show
O'Hare made his AHS debut in the first season as Larry Harvey, a horrifically scarred man obsessed with the Harmons. He returned to the show last season as Spalding, the butler who serves the girls at Miss Robichaux's Academy For Exceptional Young Ladies. This year, he's back as Stanley, a con artist.
Dylan McDermott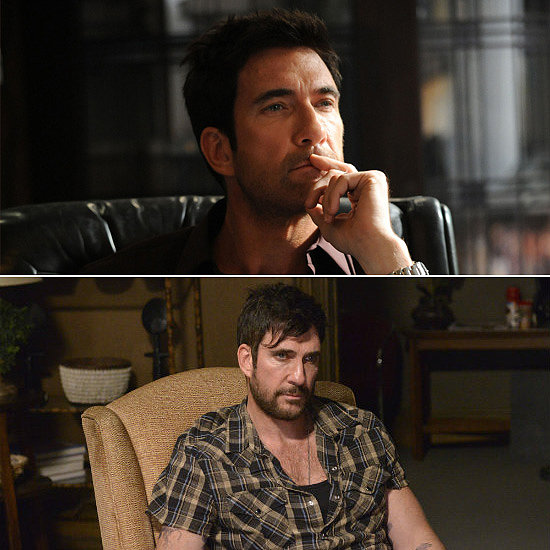 Seasons: One, Asylum
McDermott starred as philandering therapist Ben Harmon in the first season and returned unexpectedly for Asylum as a disgruntled murderer. He skipped Coven, and there's no word on whether he'll make a cameo on the last episodes of Freak Show — fingers crossed!
Emma Roberts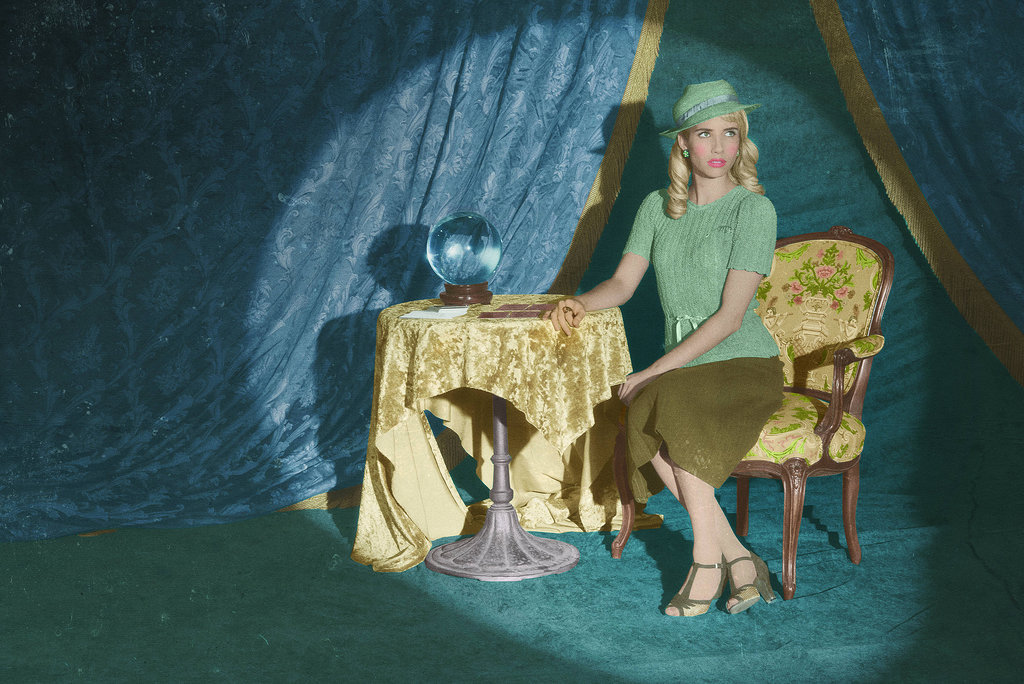 Seasons: Coven, Freak Show
The fourth season marks Emma Roberts's second time on the show. On Coven, she portrayed Madison Montgomery, a headstrong young witch. This year, she's Maggie Esmerelda, a faux fortune teller in cahoots with Stanley.
Zachary Quinto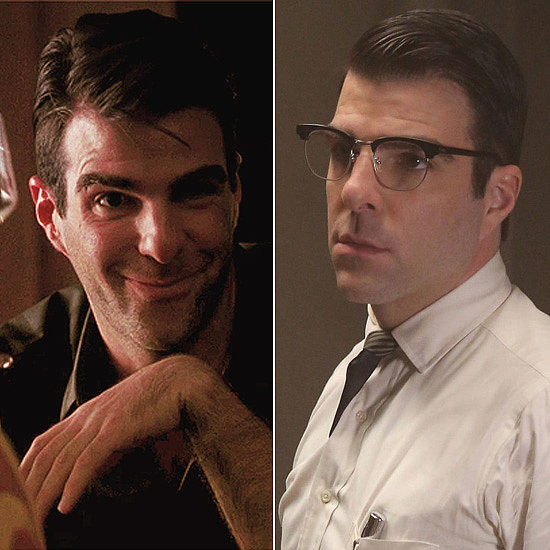 Seasons: One, Asylum
Quinto played Chad Warwick, a former owner of the "murder house," in a handful of episodes in season one. He returned with a bigger role as the mysterious Dr. Oliver Thredson on Asylum. Spoiler alert: he's Bloody Face.
Angela Bassett
Seasons: Coven, Freak Show
Ever the commanding presence, Bassett turned up on Coven as voodoo queen Marie Laveau. This year she's Desiree Dupree, a woman who is obviously an asset to the freak show.
Kathy Bates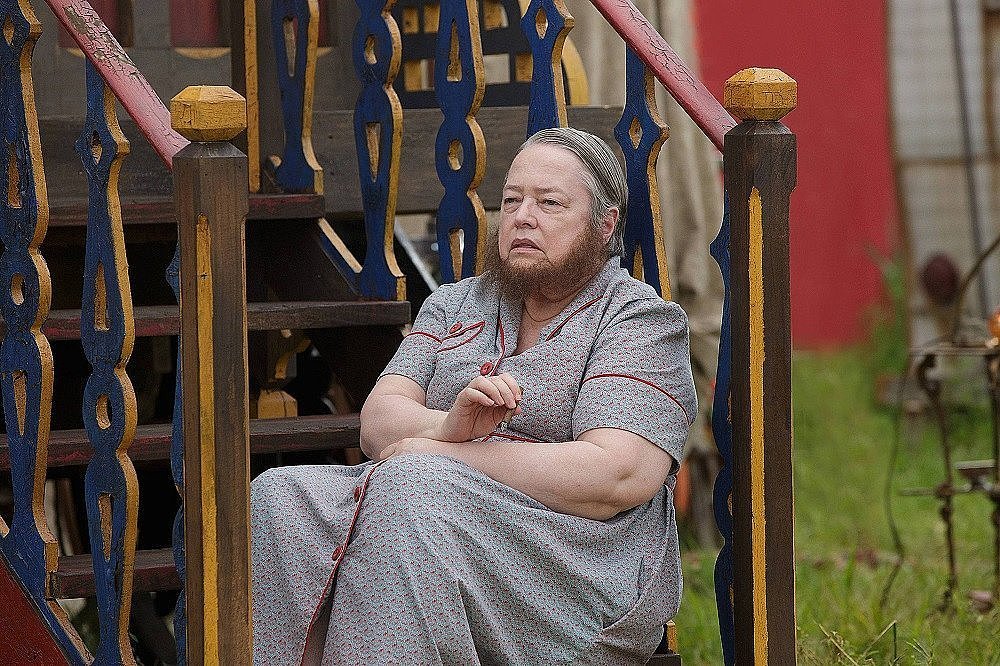 Seasons: Coven, Freak Show
Bates joined the cast as Madame Delphine LaLaurie during Coven. This time around, she's less murder-y and more scruffy as Ethel Darling, the bearded lady.