The first half of Mad Men's final season just wrapped up, and it'll be another year before we find out how the series ultimately ends. It's been a rocky road for Don, who has slowly climbed his way back up at the agency that he founded, while other characters like Roger and Peggy have continued to experience their own highs and lows. Though Mad Men isn't known for death-filled weddings or blowing things up, plenty of subtly explosive things have happened, and this season is no exception. Let's look back at the maddest moments of the first part of the final season.
Don Comes Back to the Agency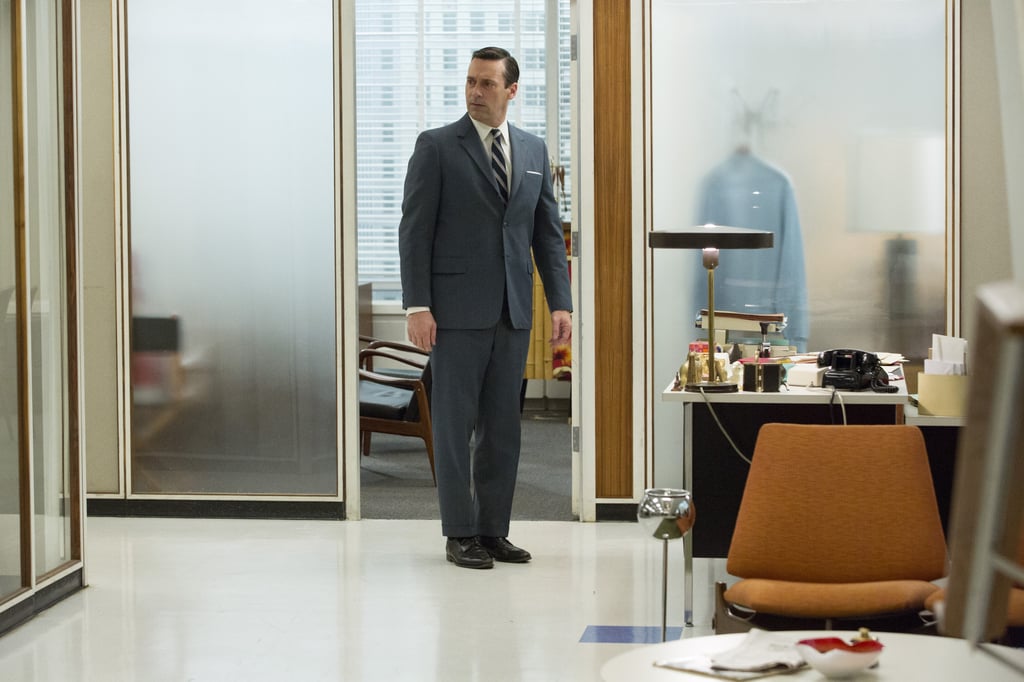 This season is defined by Don's role at the agency, and we learn in the beginning of the season that the partners don't want him back. In fact, he's almost unreasonably reviled by most of the partners and Peggy, and when he does come back, it's under many harsh conditions. Don resents his demotion at first, but by virtue of his Don Draper-ness, things are starting to look like Don is headed for a comeback [1].
Pete Gets a Makeover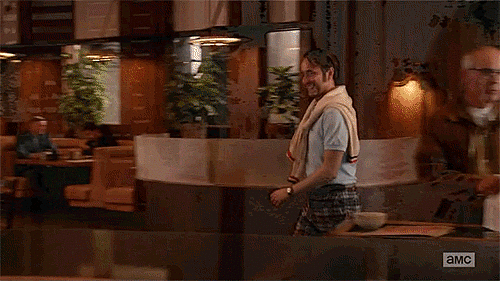 Craziest transformation between season six and seven goes to Pete Campbell. He's moved to the West Coast, and his sunny disposition is apparently due to living in California (and probably his very hot girlfriend). He even hugs now! What a world.
Roger's Daughter Joins a Commune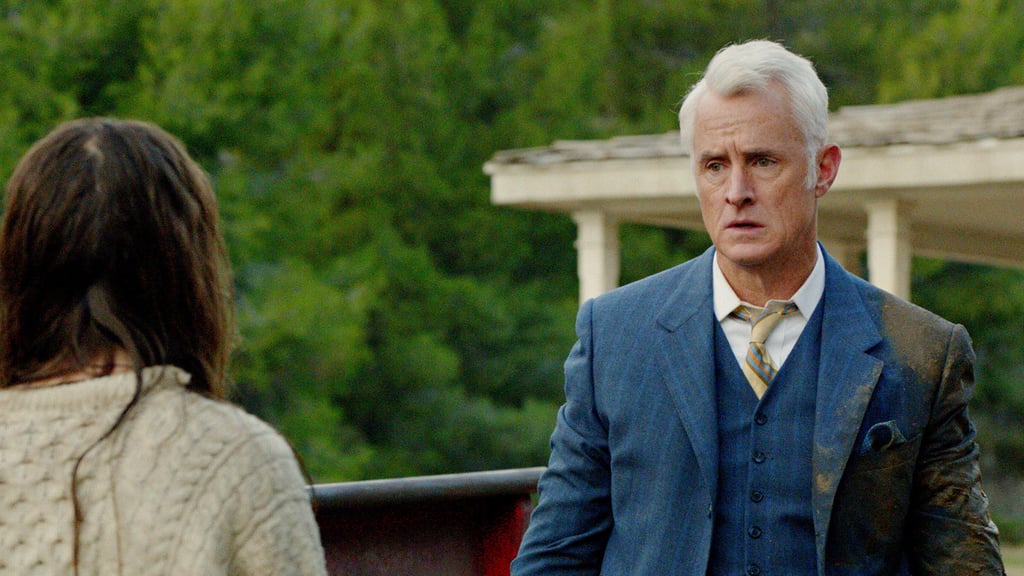 Even though Roger's new lifestyle is all about free love (how many people share his bed, anyway?), it's not what he wants for his daughter, a young mother. When she joins a commune, Roger and his ex Mona try to stage an intervention and rescue mission, to no avail. Our favorite Roger moment in this episode? When he slips in the mud. Classic Mad Men: it's not funny, yet it totally is.
Betty's Milkmaid Moment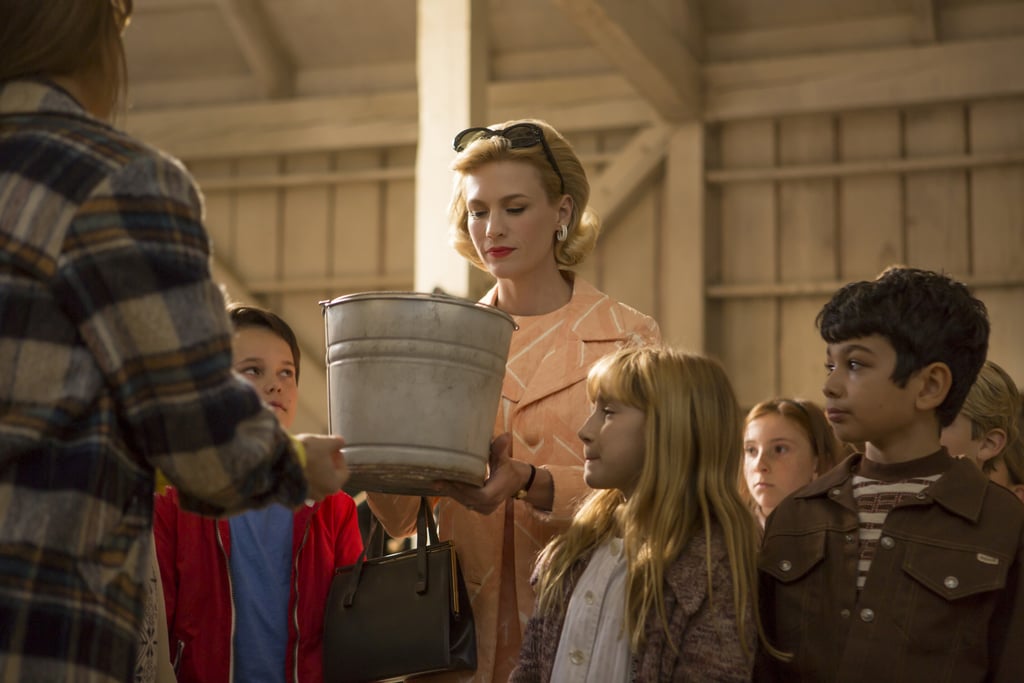 Sure, this scene may not have lasting consequences for the series, but how strange and funny is it when Betty volunteers to drink fresh cow's milk on a field trip? She just seizes that bucket and goes to town.
The Threesome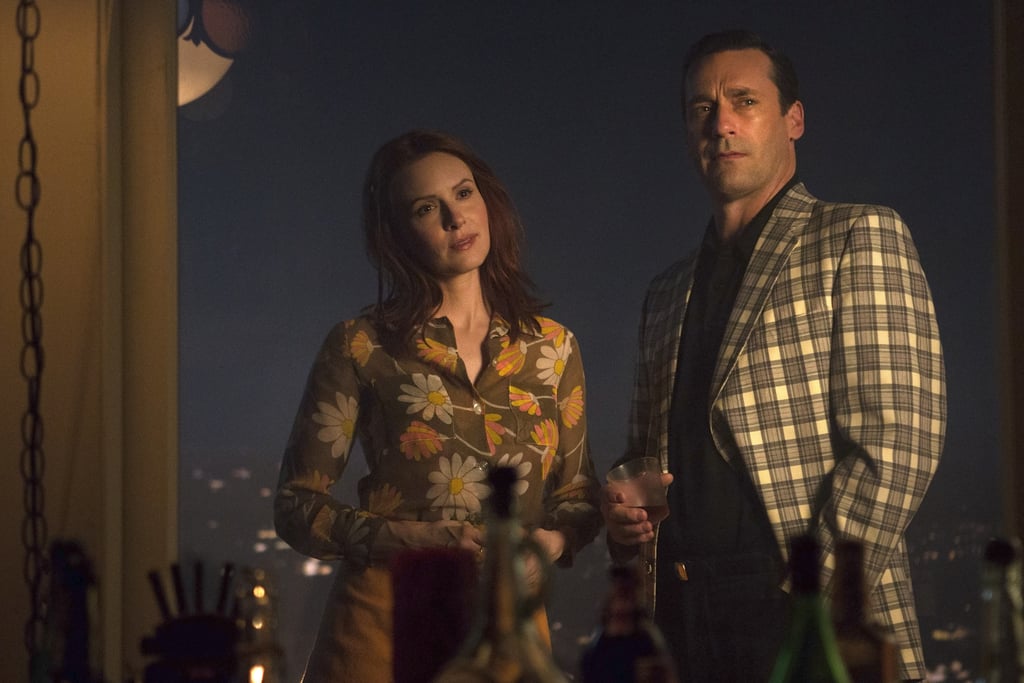 Hey, it's the late '60s! Or maybe it's all that LA air. Don and Megan finally take a swing at some extramarital love when they sleep with one of Megan's friends. Roger's doing it, why not Don?
Ginsberg Cuts Off His Nipple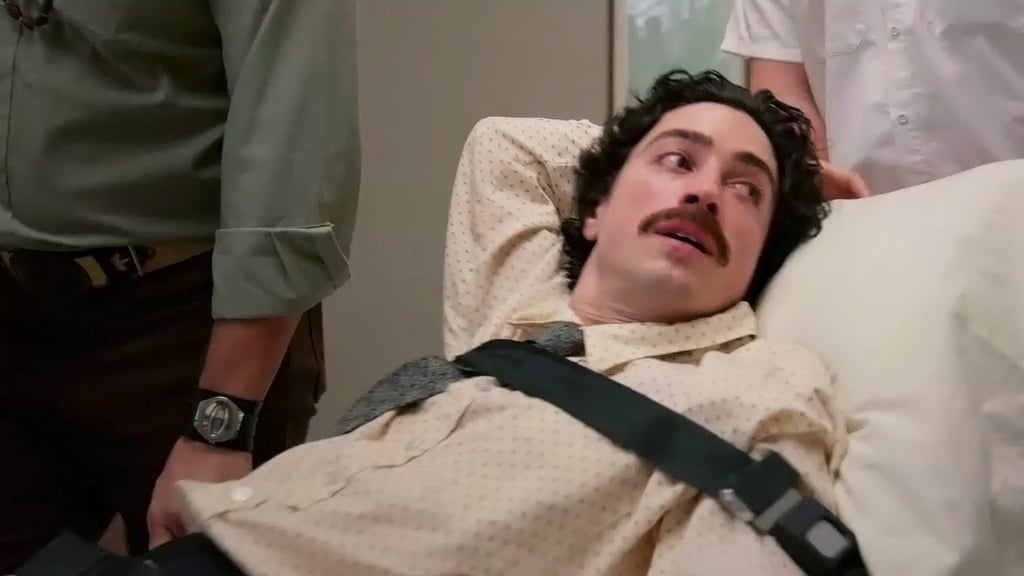 Ah, the nipple scene. In the realm of unexpected Mad Men moments, this one takes the cake (next to the lawnmower incident). When the new computer moves in, Ginsberg starts to feel threatened; first, it's his creativity, then it's his manhood. He gets it back by cutting off his nipple and presenting it to Peggy. Look, Ginsberg has always been a strange dude, but it's sad to see his mental state degrade like this.
Bob Proposes to Joan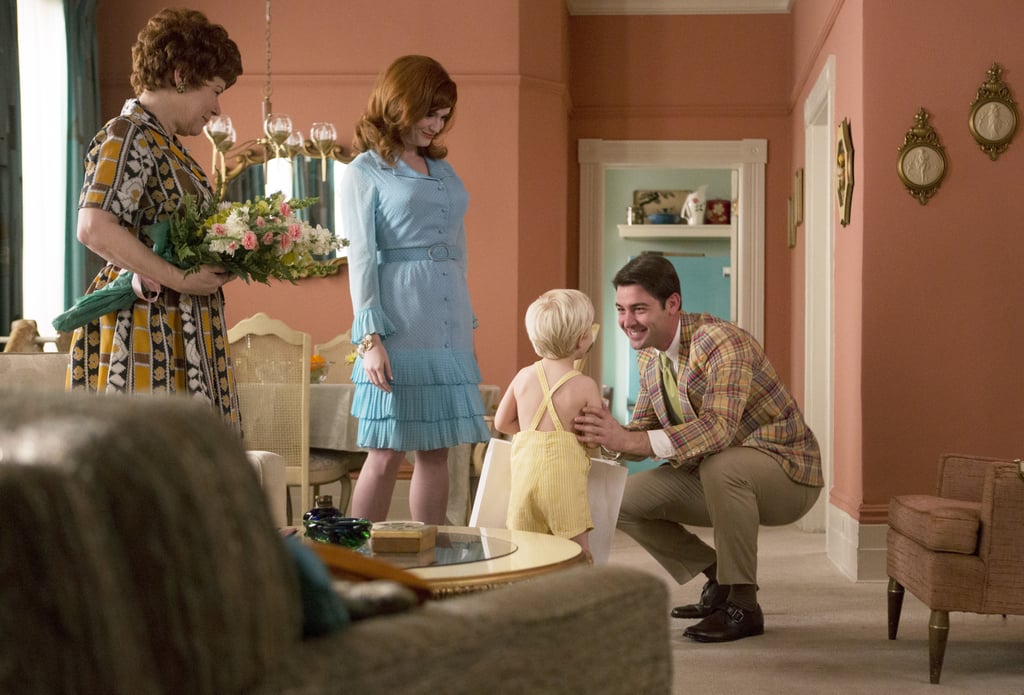 The mysterious Bob Benson returns this season to check in from Detroit, and with him comes some bad news. The agency finds out they're about to lose Chevy, but it's good news for Bob, who learns he's going to get a job offer from Buick. He celebrates by asking Joan to marry him — surprising, given they're not together, and like Joan says, he shouldn't be with a woman. It's for the best. The universe can't handle two people this good-looking being together anyway.
Don and Peggy Make Up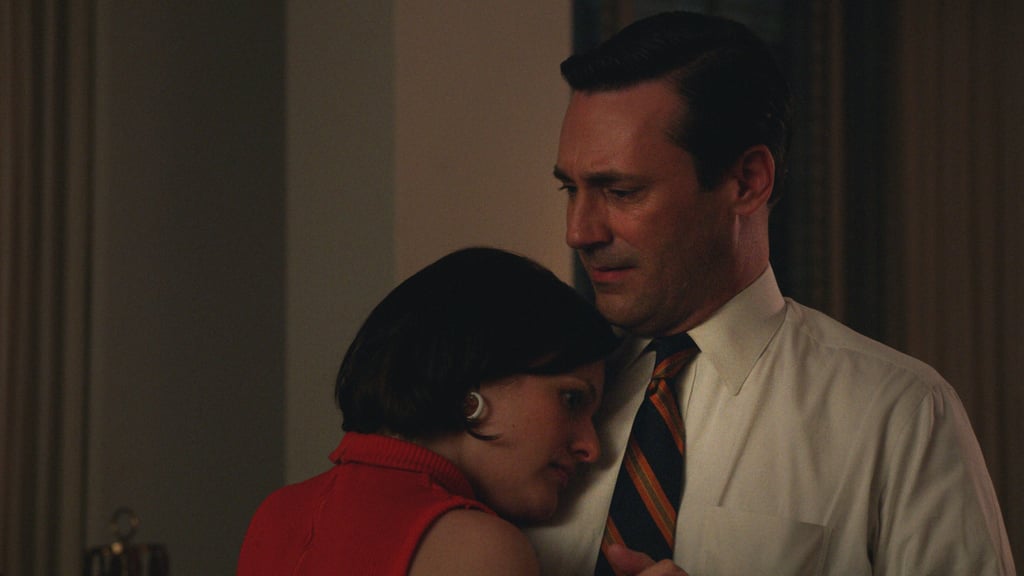 Of everyone at the agency, Peggy appears to hate Don the most — which kind of makes sense, since she was so close to him before. She does what she can to make him feel unwelcome, then they both hate it when they're assigned to the same team. But when Don turns a corner and delivers at work again, Peggy softens, admitting her insecurities to her former mentor. In one of the sweetest scenes, they make up and share a slow dance in the quiet office.
Bert Cooper Dies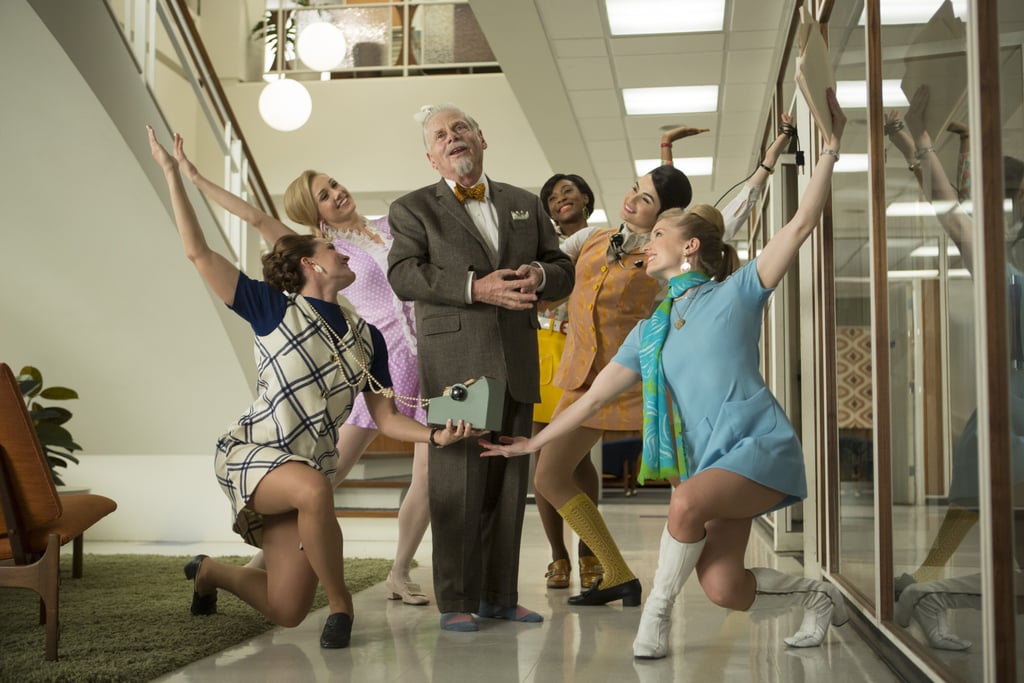 As the world is watching the moon landing, personal tragedy strikes. Bert Cooper dies just after the epic event, throwing the agency into question and grief. But it's not his death that's the maddest moment — it's the song-and-dance hallucination that Don sees in the office. It's actually a touching send-off for the character (and you should watch it again [2]).
The Agency Sells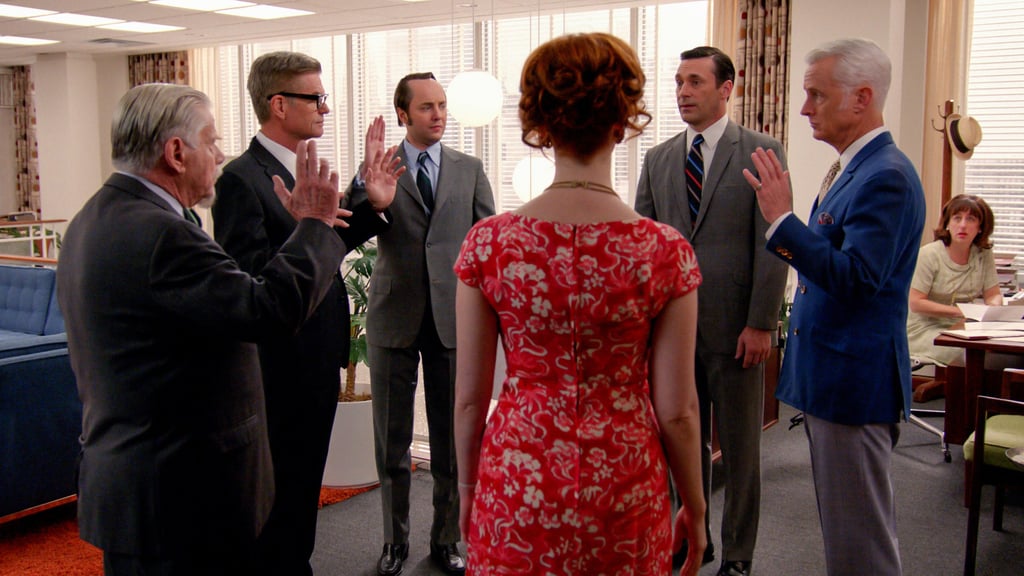 In the wake of Bert's death, Roger makes a hasty decision that allows Don to stay and makes the partners a great deal wealthier. He brokers a deal to sell the agency to McCann Erickson — which, for instance, nets Joan about a million dollars with her stake — and she owns the least of all the partners.