Those Hollywood endings? They're nice, but we'd gladly skip a happily ever after for a dramatic cinematic experience when it comes to the matter of clothes.
In fact, what keeps us glued to the big screen often has more to do with what the star is wearing than who's wearing it (and in some cases, what they're even saying). So while we can quote Cher Horowitz one-liners until we're blue in the face, is there a scene as memorable in Clueless as when Alicia Silverstone waltzes down the staircase in her white Calvin Klein slip dress? And what's that feathered jacket she's wearing when mugged at that pay phone in the Valley? An a-what-a? Exactly.
From Cher's killer closet to Holly Golightly's Tiffany-worthy gems to the showstopping dazzle of Baz Luhrmann's Moulin Rouge, The Great Gatsby, and Romeo + Juliet — these films have one thing in common: they're all Gone With the Wind fabulous [1].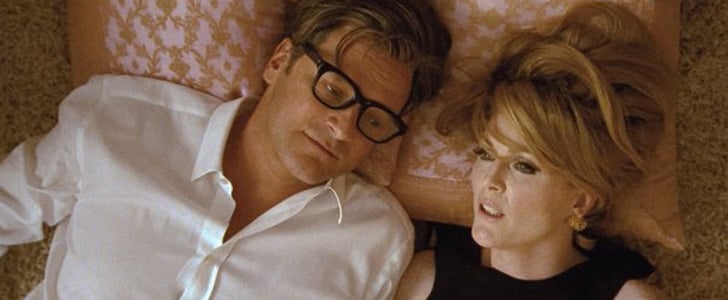 1. A Single Man: Everything Tom Ford does is the epitome of chic, and his directorial debut is no exception.
2. Funny Face: When Quality magazine seeks an intellectual look, it's off to Greenwich Village where bookshop clerk Audrey Hepburn fits the bill. And the rest is history.
3. The Royal Tenenbaums: If Gwyneth Paltrow [2]'s fur coat doesn't get you, Ben Stiller [3]'s tracksuit will.
Source: Sony Pictures Entertainment [4]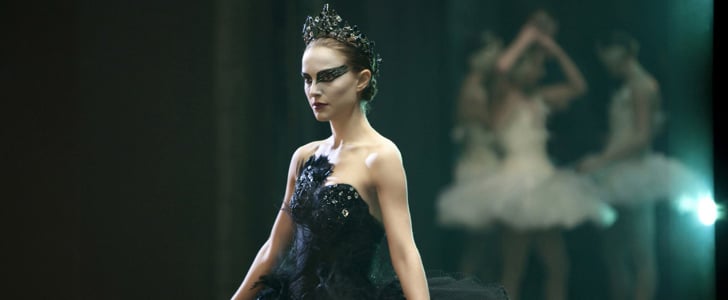 4. Black Swan: You know you're in for some serious drama when you have Rodarte behind the seams of your prima ballerina's costumes.
5. Heathers: Those ruffles, those shoulder pads, those blazers: to die for.
6. Coco Before Chanel: The chicest period piece ever tracks the story of Gabrielle, the humble seamstress that launched thousands of tweed jackets.
Source: Facebook user Black Swan [5]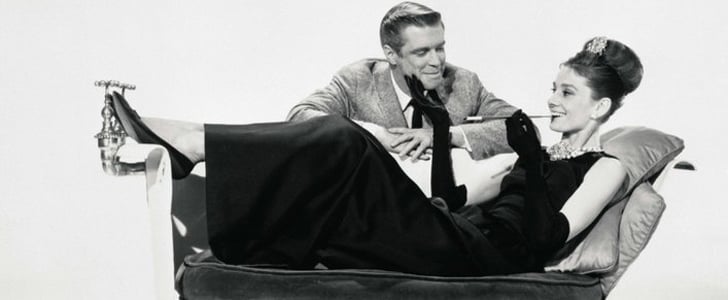 7. Breakfast at Tiffany's: Because what girl hasn't channeled her inner Audrey Hepburn with an LBD and pearls on Halloween [6]?
8. The Craft: This high school coven still casts a spell over us with its '90s goth gear.
9. American Gigolo: Who better to dress Richard Gere [7]'s smooth operator than Giorgio Armani?
Source: Facebook user Breakfast at Tiffany's [8]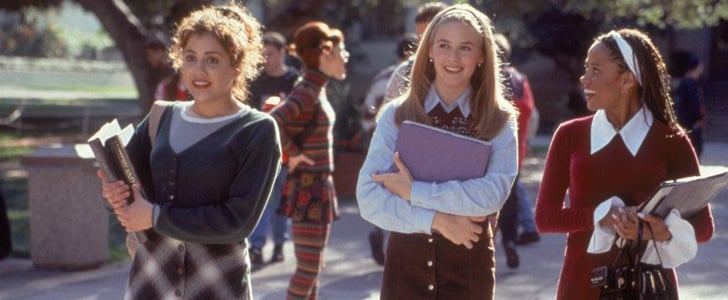 10. Clueless: From this moment on, we knew that when we had to look our most capable, we'd depend on a white collarless shirt from Fred Segal.
11. Bonnie and Clyde: Being bad's never looked so good — nor worn better hats!
12. Marie Antoinette: Sofia Coppola let us eat cake with confectionery costumes and decadent sets, all to the tune of $40 million.
Source: Facebook user Clueless [9]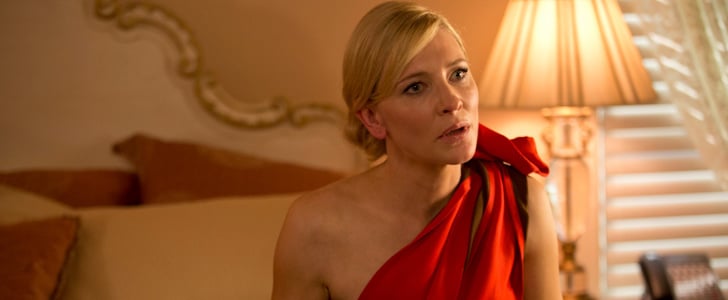 13. Blue Jasmine: In quite possibly 2013's most stylish film [10], Cate Blanchett [11] called in the big guns with Carolina Herrera gowns, Hermès accessories, and Chanel as far as the eye could see.
14. Gone With the Wind: Anyone who can do as much with a set of curtains as Scarlett O'Hara, deserves a twirl [12].
15. Rear Window: Grace Kelly stars as "Lisa Fremont, who never wears the same dress twice." And with a wardrobe that good, why would you need to?
Source: Facebook user Blue Jasmine [13]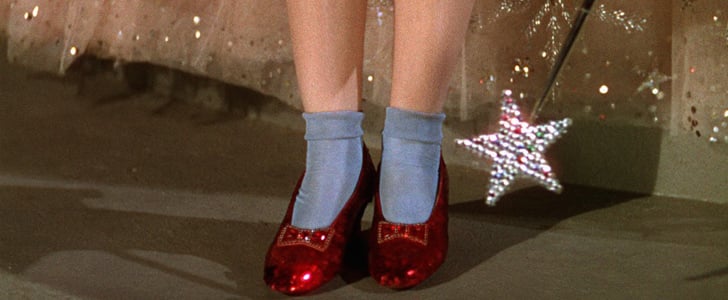 16. The Wizard of Oz: Those ruby slippers were quite possibly every shoe lover's first crush.
17. Cleopatra: Mark Antony was powerless to resist her charms, but we're more about those grandiose gold headdresses.
18. Legally Blonde: Exhibit A — Elle Woods's unapologetically pink wardrobe. Exhibit B — bruiser just may be the best dressed pooch in cinematic history (sorry, Goofy).
Source: Facebook user The Wizard of Oz [14]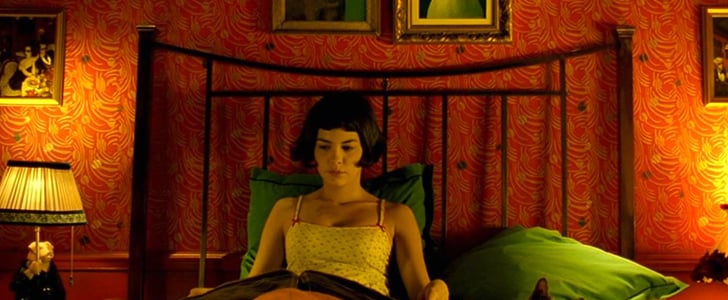 19. Amélie: Parisian chic to the next level.
20. Sabrina: Three words: that white gown. Three more words: Hubert de Givenchy.
21. Atonement: Another film stolen by one iconic gown — the real star of Atonement is Keira Knightley [15]'s emerald-green dress.
Source: Miramax [16]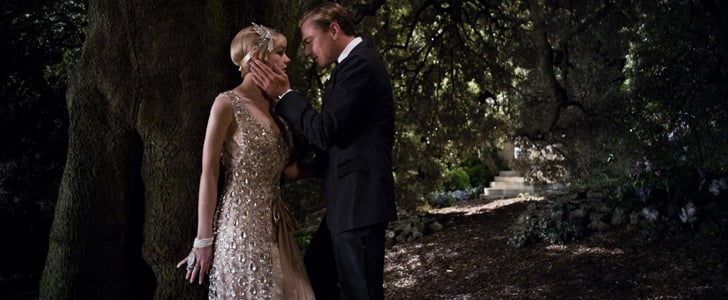 22. The Great Gatsby: See above (and oh yeah, those Tiffany & Co. jewels).
23. The September Issue: When Anna lets you in at Vogue, you sit down, pay attention, and watch André Leon Talley play tennis in Louis Vuitton.
24. Romeo + Juliet: Shakespeare's play gets an update and is set in late '90s California with Hawaiian shirts and holsters, but doesn't lose a hint of its classic drama.
Source: Warner Bros. Entertainment [17]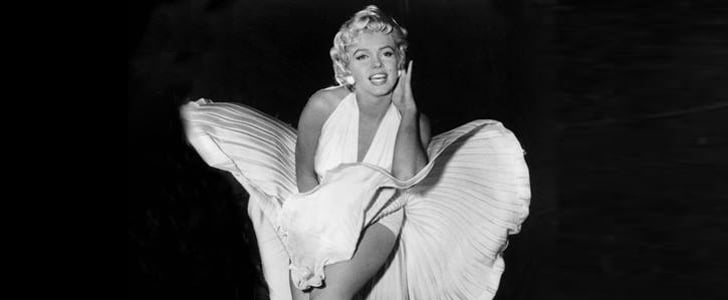 25. The Seven Year Itch: If you can think of a moment more iconic than Marilyn Monroe in that white dress, we'd love to hear it.
26. Flashdance: When Jennifer Beals threw her sweatshirt off her shoulders, so did we. And what a feeling!
27. Pretty in Pink: Everyone's a bit embarrassed looking back at their prom dresses, but if we were Andie Walsh, we wouldn't be . . . OK, maybe just a little.
Source: Facebook user Marilyn Monroe [18]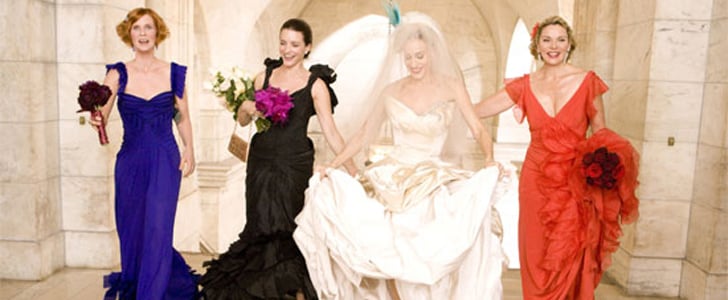 28. Sex and the City: Carrie Bradshaw wears a Vivienne Westwood wedding [19] dress — enough said.
29. Valley of the Dolls: Holy '60s, does Sharon Tate look good in her baby-doll dresses.
30. The Women: Mo' women, mo' fashion — and this film has plenty of both.
Source: New Line Cinema [20]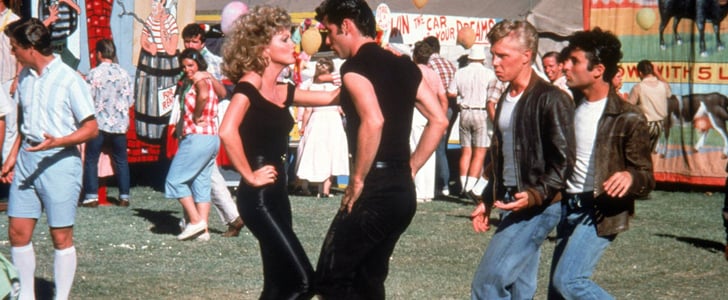 31. Grease: Whether you were a Sandra Dee or a Sandy, those high-shine spandex pants were the ones that you wanted.
32. Pretty Woman: Miss this on our list? Big mistake. Big. Huge.
33. Confessions of a Shopaholic: Because Rebecca's wardrobe sale is good enough to get her out of debt.
Source: Facebook user Grease [21]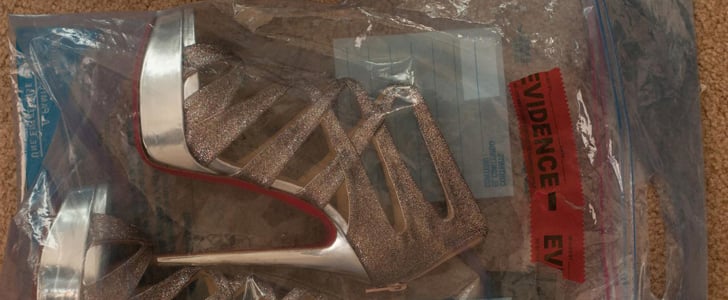 34. The Bling Ring: The cast's luxury swag includes Louis Vuitton, Christian Louboutin, and Versace — too bad none of it is legally theirs.
35. Rosemary's Baby: We can only hope that the forthcoming reboot starring Zoe Saldana [22] has a wardrobe as chic as Mia Farrow's mod garb.
36. Skyfall: Daniel Craig [23] in Tom Ford — need we say more?
Source: Facebook user The Bling Ring [24]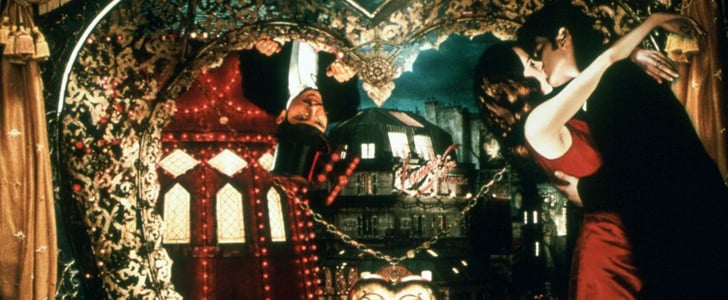 37. Moulin Rouge: All you need is love, and Nicole Kidman [25]'s seriously glamorous cancan-ready attire.
38. Annie Hall: Diane Keaton [26]'s androgynous '70s garb was nothing to "la di da, la di da" about.
39. Shakespeare in Love: The only thing we love more than Gwyneth Paltrow [27] in her modern gear, is Gwyneth Paltrow in period costumes.
Source: Facebook user Moulin Rouge [28]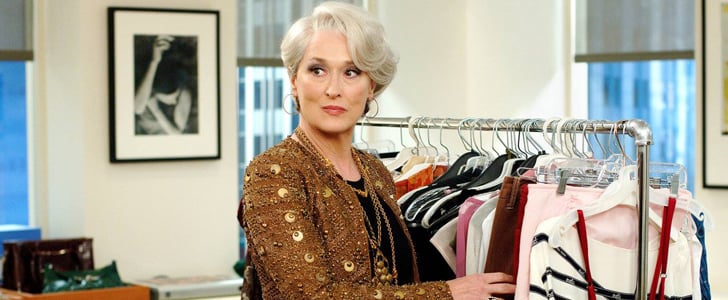 40. The Devil Wears Prada: Miranda Priestly — that is all.
41. Belle de Jour: Why wear clothes when you look as stylish in lingerie as Catherine Deneuve?
42. A Clockwork Orange: You know you're a serious fashion player when Jean Paul Gaultier lists you among his influences [29].
Source: Facebook user The Devil Wears Prada [30]
43. Zoolander: The world's hottest male model isn't just "really, really, really good looking," he is also really, really, really stylish.
44. The Birds: It's easy to miss those flying fiends when your eyes are glued on Tippi Hedren's chic suiting.
45. Working Girl: Those sneakers aside, [31] Melanie Griffith set the standard for power dressing in the '80s. And, OK, a few of us wore those white high-tops, too.
Source: Facebook user Zoolander [32]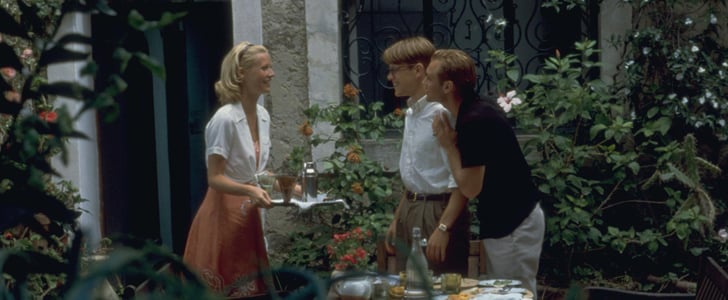 46. The Talented Mr. Ripley: Gwyneth Paltrow [33], Matt Damon [34], and Jude Law [35] traveling Italy in airy '50s garb. How could that go wrong?
47. Rush: When Frida Giannini opens the Gucci archives to you, that's an offer you don't refuse. Rush's costume designer got one such invitation [36] and outfitted his stars Olivia Wilde [37] and Chris Hemsworth in the most opulently '70s wardrobe we've ever seen.
48. Love Story: Ali MacGraw's coat collection alone is worth the price of admission.
Source: Miramax [38]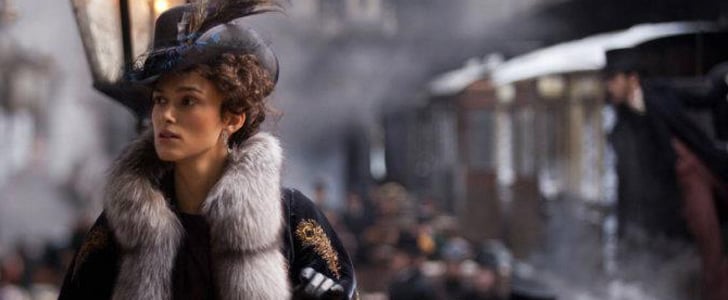 49. Anna Karenina: Keira Knightley [39]'s romantic 19th-century Russian wardrobe was so covetable, we scooped it all up when a capsule collection inspired by the film [40] hit Banana Republic.
50. Scarface: The film may have been named for Al Pacino [41]'s kingpin character, but let's face it: Michelle Pfeiffer [42]'s slinky silk dresses . . . Those were the little friends we wanted to say hello to!
Source: Focus Features [43]