Cardio and crunches aren't the only way to slim down your middle. Eating monounsaturated fatty acids (MUFAs), like the kind found in avocado, is proven to diminish belly fat. Here are 15 lunch ideas featuring the belly-fat-fighting powers of the avocado.
Source: Flickr user VegaTeam [1]
Baked Eggs in Avocado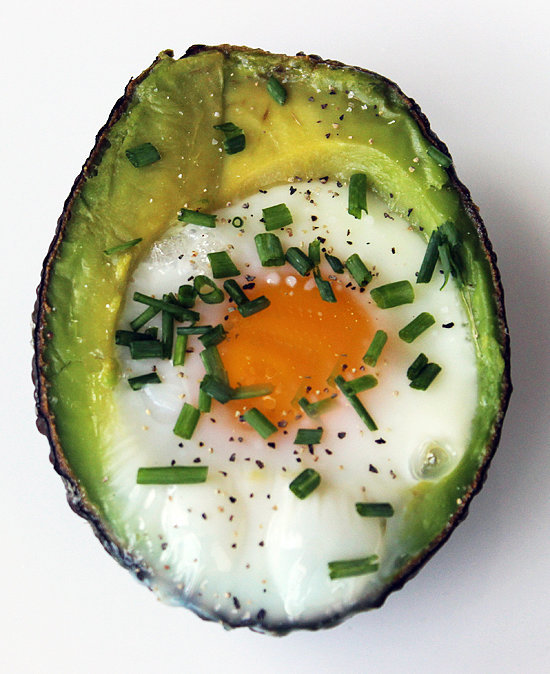 Beyond the heart-healthy fatty acids and high protein count, this fiber-filled lunch [2] will leave you feeling satisfied.
Photo: Lizzie Fuhr
Creamy Avocado Pasta Sauce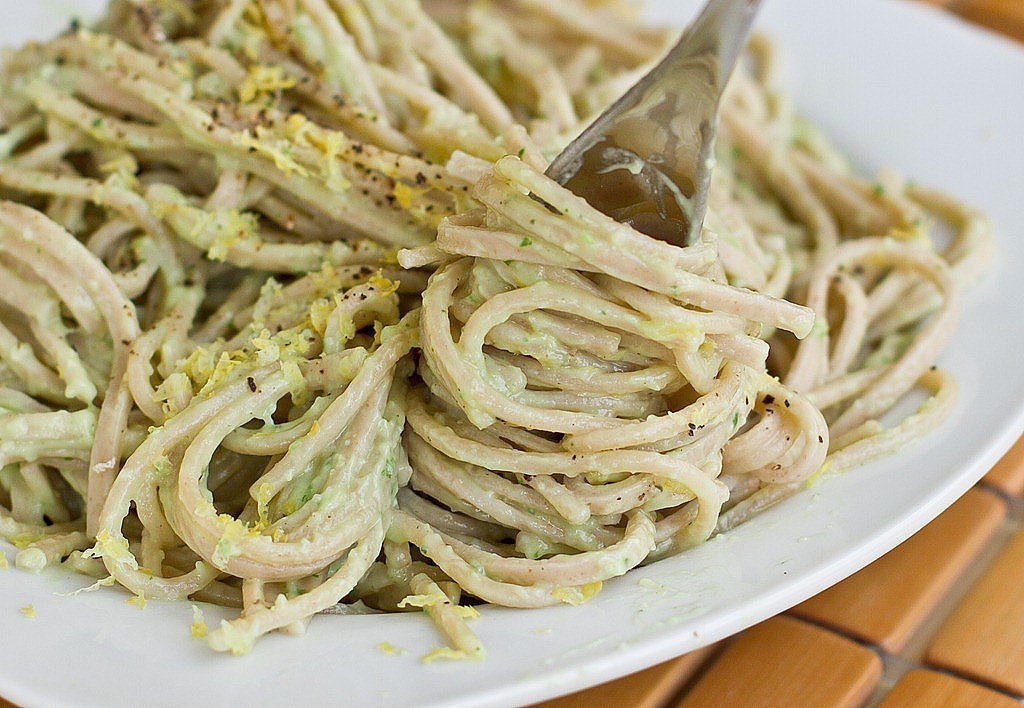 Sauce made from avocados gives your pasta a flavor reminiscent of those dairy-based options like alfredo. This recipe from Oh She Glows [3] blends garlic, lemon, pepper, and olive oil to give your standard pasta lunch a kick!
Source: Oh She Glows [4]
Cabbage-Avocado Slaw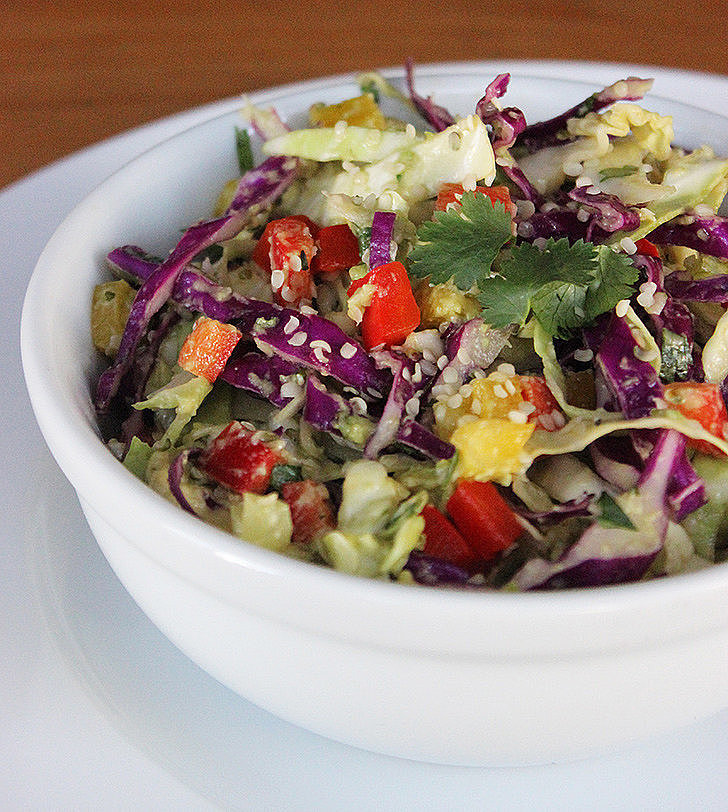 Nix the mayo, and mix slaw with creamy avocado. Instead of making a dressing, just cube the avocado and toss together with cabbage and other vegetables, as well as a bit of lime juice, to get just the right creamy texture throughout this cabbage detox slaw [5].
Photo: Lizzie Fuhr
Sweet Potato Black Bean Veggie Burger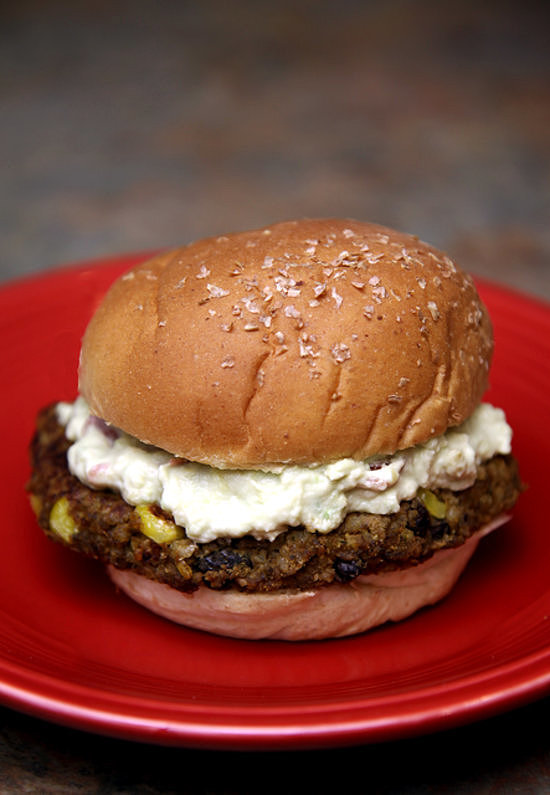 So robust in flavor, these hearty veggie burgers [6] are made with the goodness of sweet potatoes, black beans, millet, and corn. And the creamy avocado sauce on top is like a beautiful ribbon tied around your birthday present — it adds the perfect touch.
Photo: Jenny Sugar
Summer-Salad-Stuffed Avocado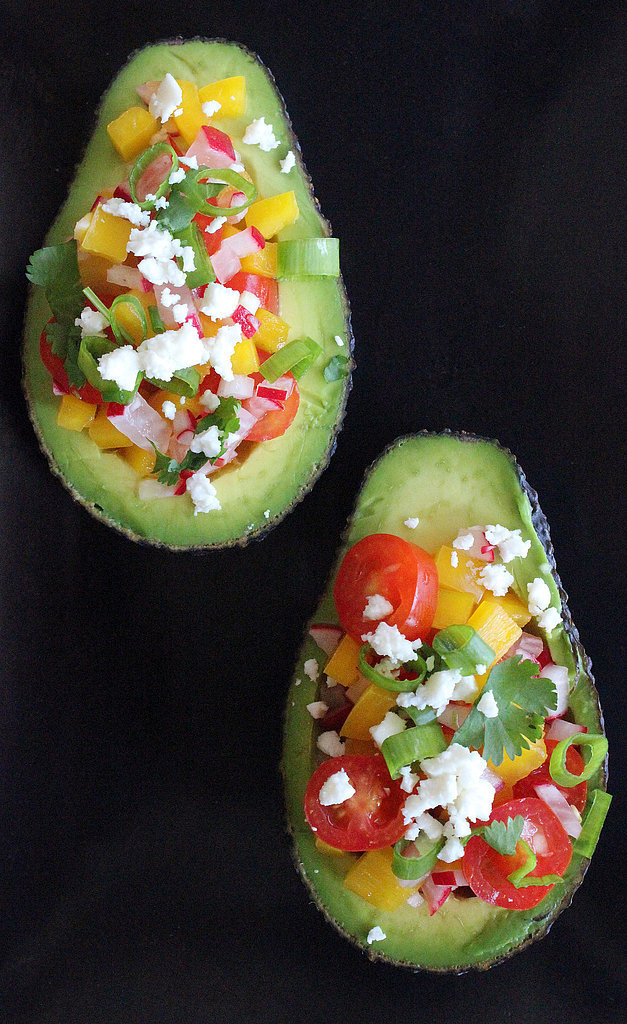 Offering 60 percent of your recommended fiber for the day, this antioxidant-rich rainbow salad [7] aids in digestion and may even diminish belly fat.
Photo: Lizzie Fuhr
Red Quinoa and Avocado Salad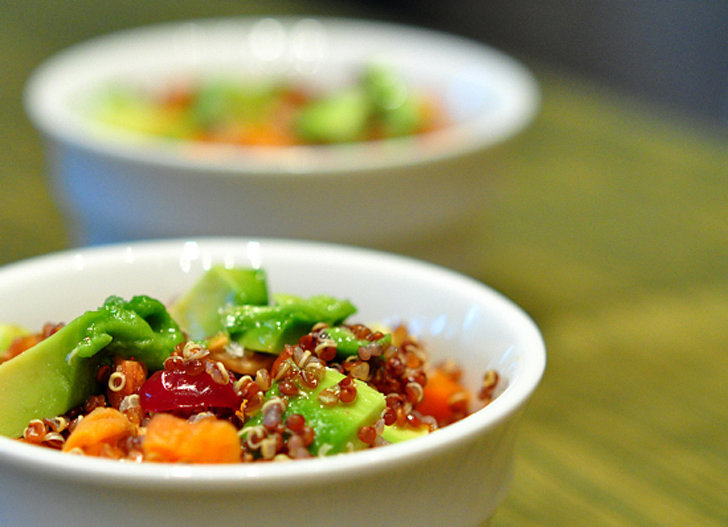 This quinoa and avocado salad [8]'s got a little bit of everything, from dried fruits to nuts (not to mention the nutty flavor of red quinoa) for a colorful and nutritionally complex quinoa salad!
Photo: Lauren Hendrickson
Kamut Udon Noodles With Kale and Avocado Oil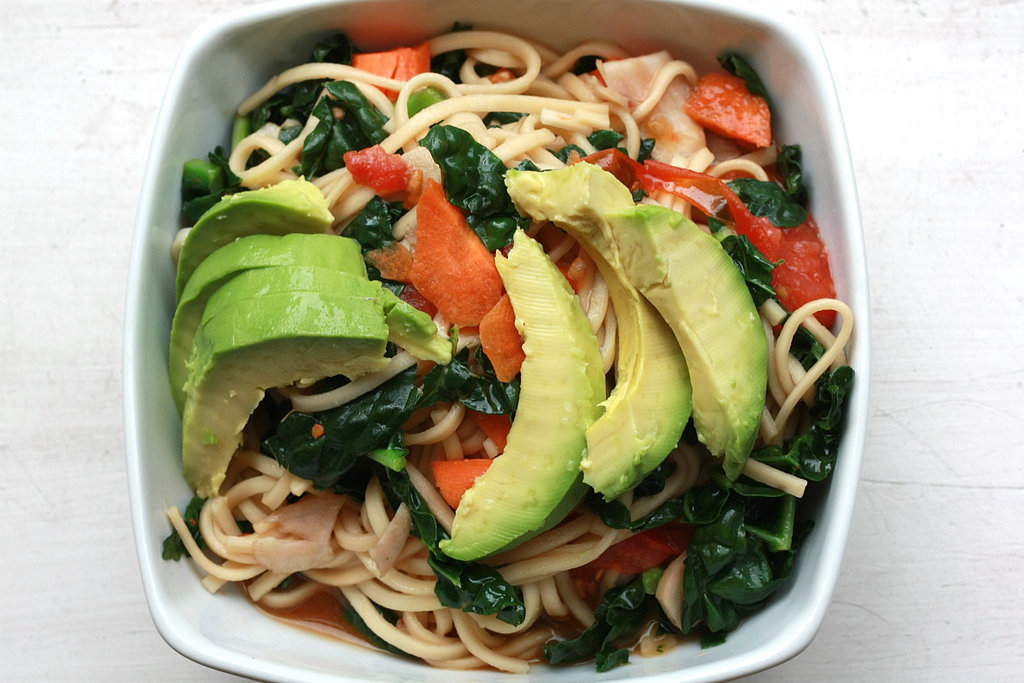 This recipe for kamut udon noodles with kale and avocado oil [9] is a simple medley of noodles, sautéed vegetables, fresh lime juice, avocado oil, and tamari.
Source: Flickr user SweetOnVeg [10]
Watermelon Salad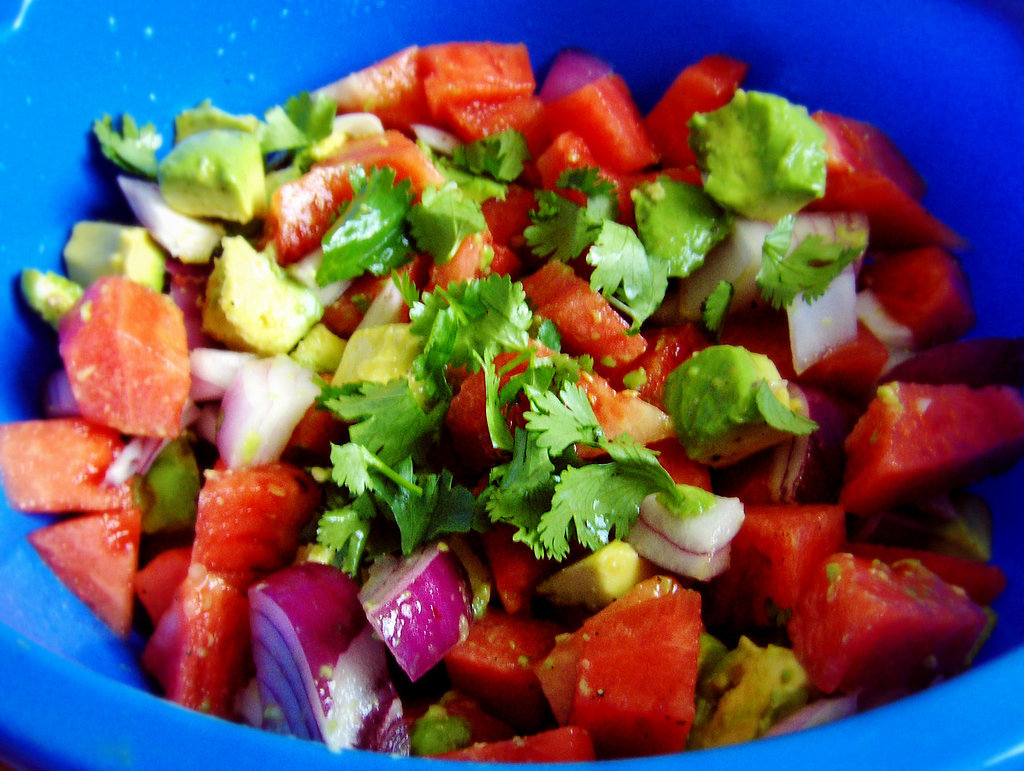 Make this juicy, summery salad [11] that includes diced watermelon, sweet red onion, lime juice, avocado, and fresh cilantro.
Source: Flickr user donutgirl [12]
Avocado Potato Salad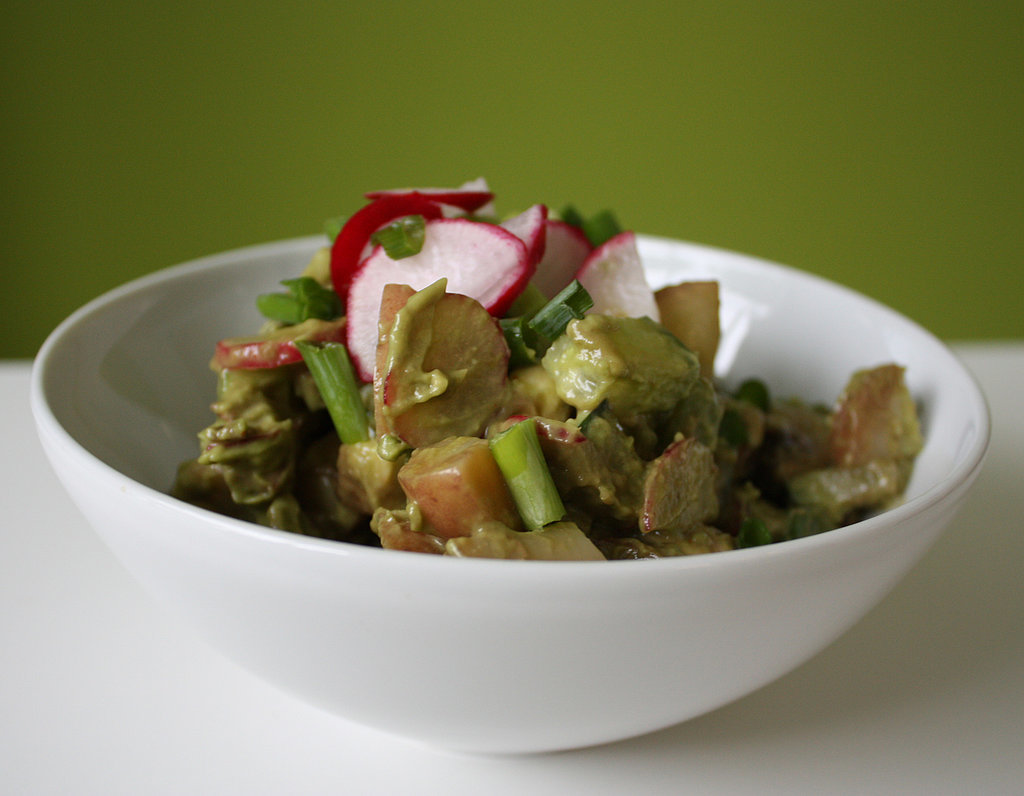 Skip the traditional mayo-based potato salad and enjoy cubed red bliss potatoes coated in a dressing made with avocado, lemon, and olive oil. Get the full recipe here [13].
Source: Flickr user VegaTeam [14]
Falafel With Avocado Spread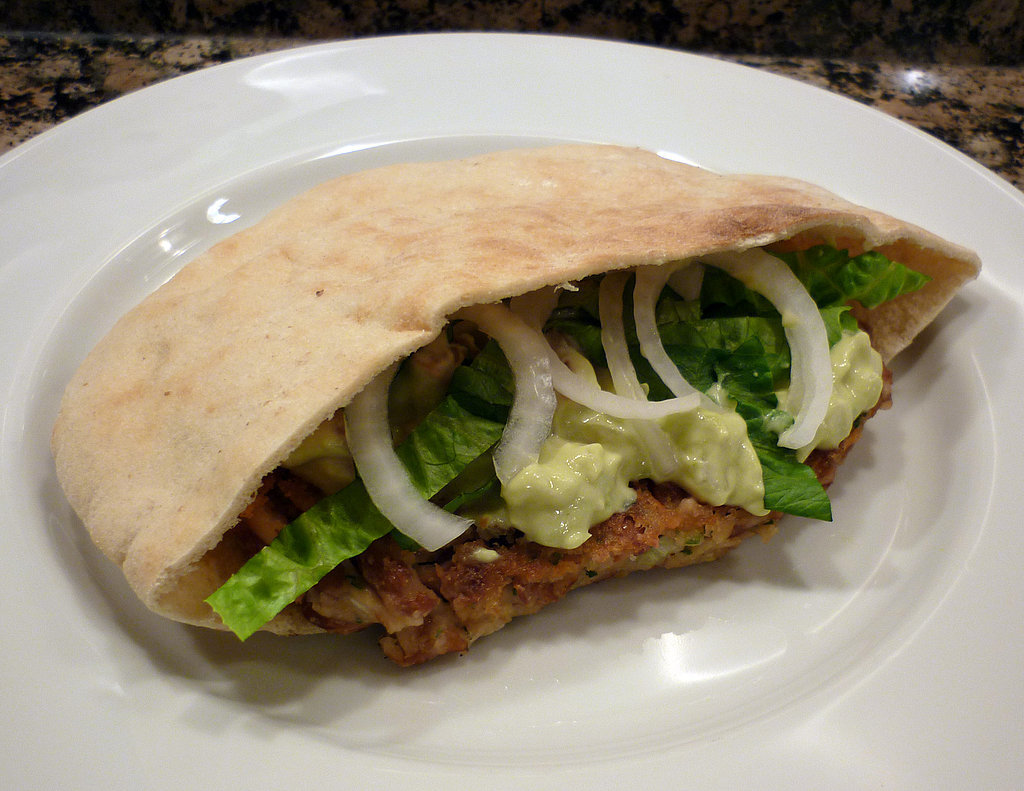 Cook up some falafel patties and garnish with a spread made with avocado, sour cream, and fresh lime juice.
Source: Flickr user rooey [15]
Open-Face Avocado and Goat Cheese Sandwich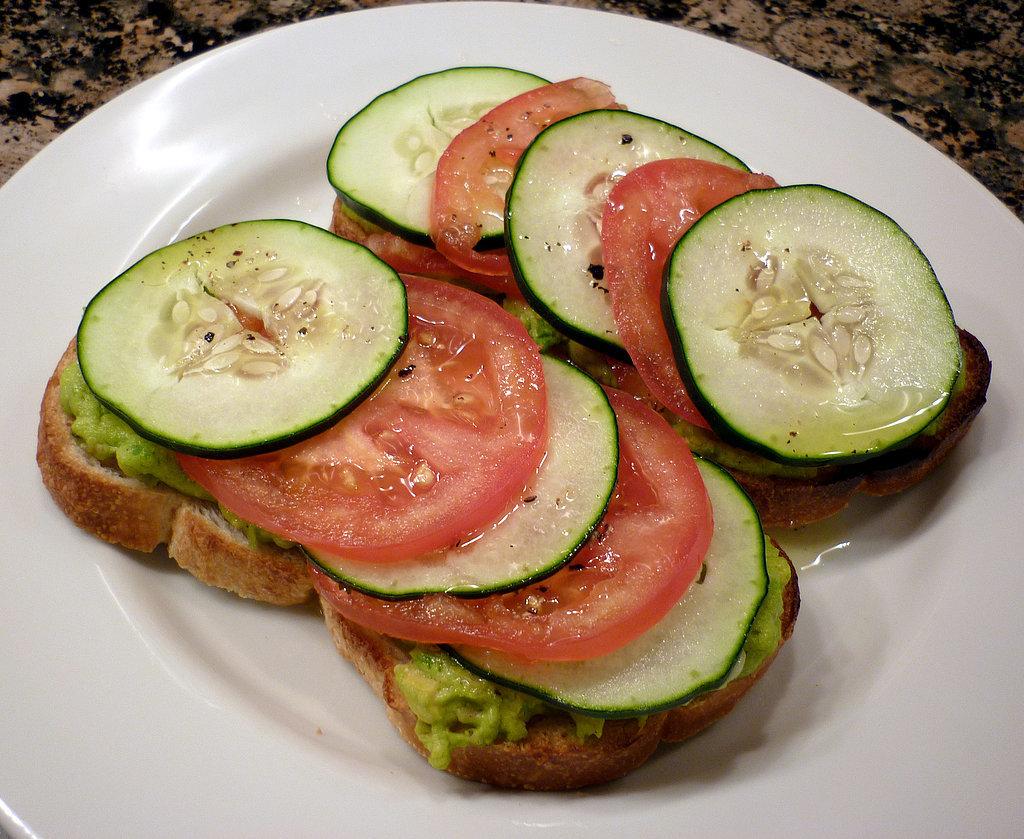 Mash avocado with a little goat cheese [16], spread it on wheat bread, and top with slices of tomato and cucumber.
Source: Flickr user rooey [17]
Avocado Wasabi Chickpea Salad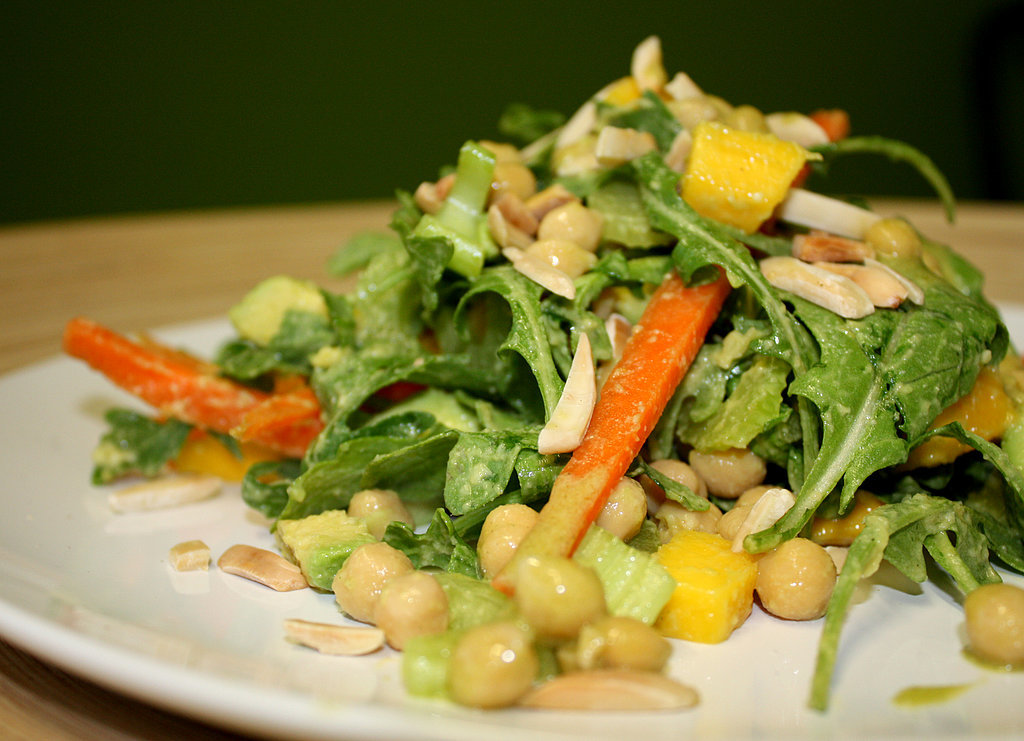 Top a salad with chickpeas and a dressing made with avocado [18], lemon juice, soy sauce, and wasabi powder.
Source: Flickr user VegaTeam [19]
Israeli Couscous With Avocado
Whip up some Israeli couscous flavored with veggie broth, black olives, and chunks of avocado.
Source: Flickr user HannaElise [20]
Pesto Pasta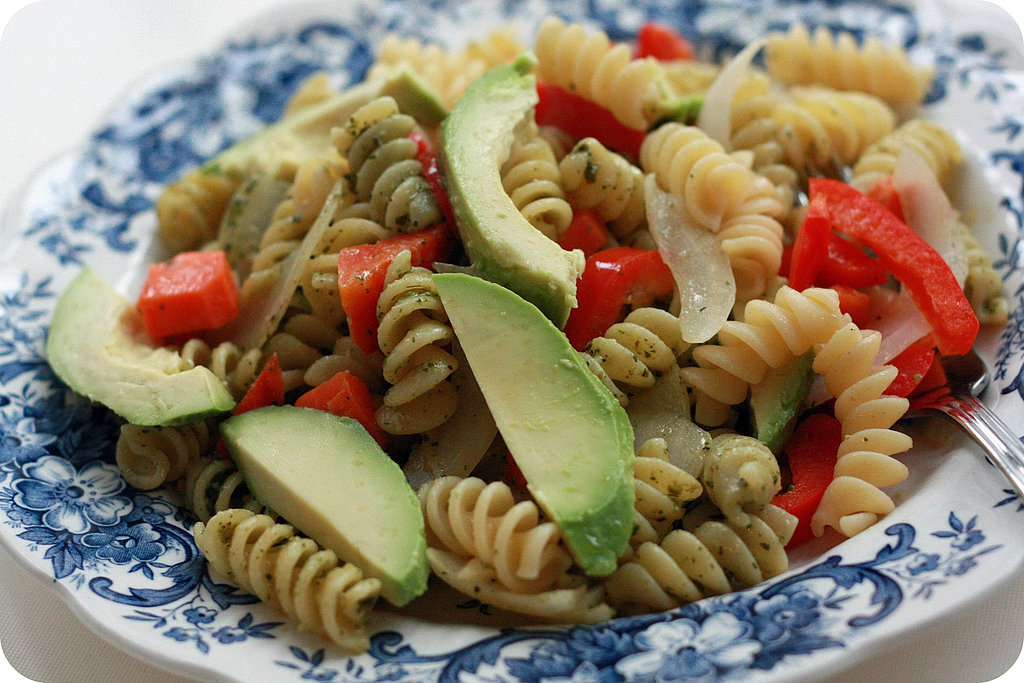 Make up a plate of rotini pasta and pesto sauce [21], tossed with red peppers, carrots, and sweet onions and topped with slices of avocado.
Source: Flickr user SweetOnVeg [22]
Lentil Veggie Soup With Avocado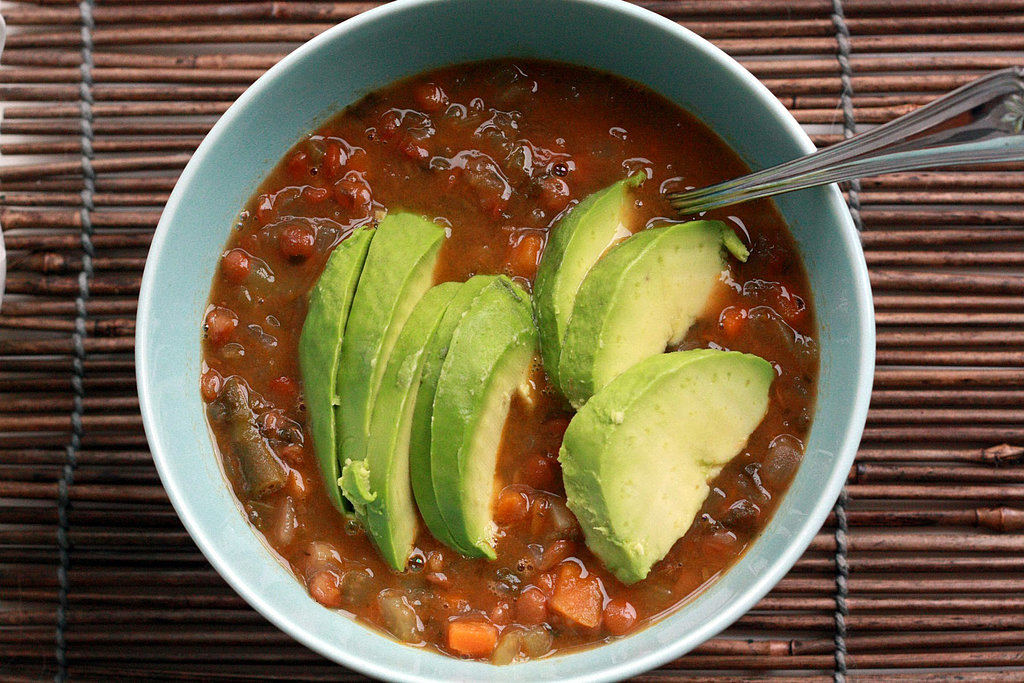 Whip up some homemade spicy lentil vegetable soup [23] and top your bowl with slices of creamy avocado.
Source: Flickr user SweetOnVeg [24]