It's not too difficult to dress up warm-weather produce. The flavors of ripe corn, tomatoes, and leafy greens are divine on their own, so they don't need much jazzing up. These five dinner recipes are a great use of the flourishing items in farmers market stands. They are fairly simple, making them perfect for weeknights.
Grilled Caesar Salad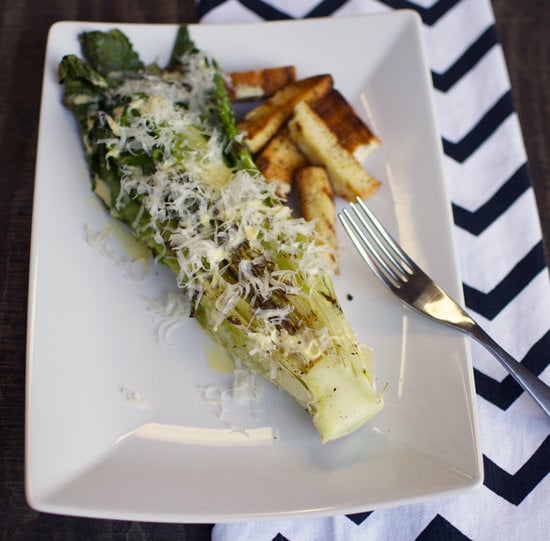 Romaine or other heads of lettuce taste great charred on the grill. For a modern twist, try grilled Caesar salad [1], which also has whole grilled anchovies, so you can get your protein, too.
Toasted Farro Summer Salad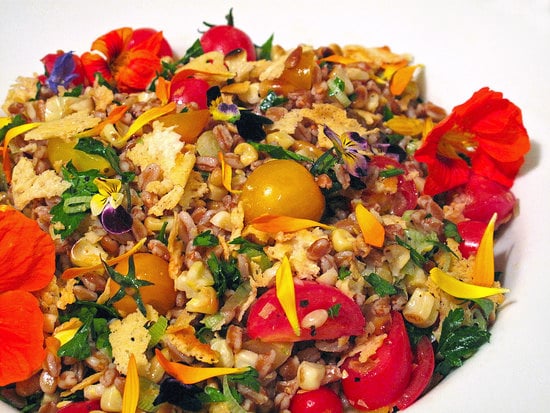 Summer produce has the most brilliant colors, and this farro Summer salad [2] makes use of sweet, juicy corn; tomatoes; and edible flowers.
Fava Bean Pasta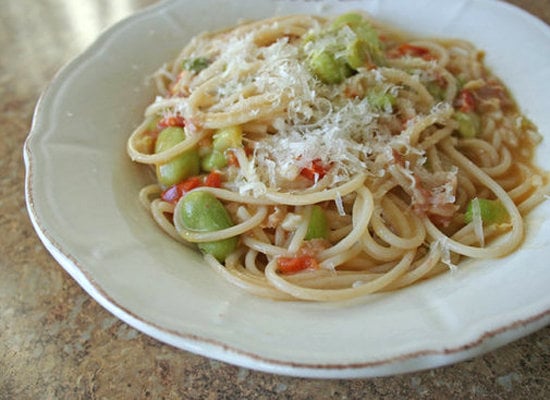 Nutty-flavored fava beans are worth the effort to peel. This fava bean and pancetta pasta [3] is a quick dinner to pull together. Lemon and tomato offer just a touch of acidity, and a sprinkle of fluffy parmesan rounds out the whole dish.
Pedernales River Chili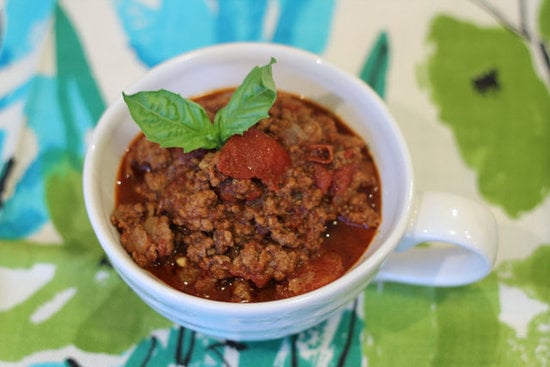 Pedernales River chili [4] is a one-pot meaty stew that would taste great with a slew of toppings like shredded cheddar, cilantro, and diced onions. At the height of tomato season, use fresh tomatoes in place of canned.
Bacon and Spinach Quiche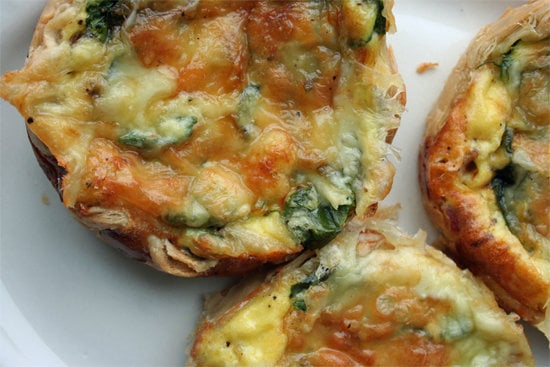 Pick up a big bunch of creamy spinach from the farmers market for bacon and spinach quiche [5]. It's a classic combo that pairs perfectly with a lightly dressed salad. The flaky crust combined with savory bacon and a blistered cheesy topping send this leafy quiche over the edge with deliciousness.