Along with scrambled eggs and grilled cheese sandwiches, nachos are one of the first "recipes" that a kid learns to master by his or herself. It doesn't require much — a bag of chips, some cheese, a microwave, and maybe a few toppings sprinkled on top — but the results are always ooey-gooey satisfying. We're crazy for any kind of nachos, but these 10 captivate us with their unusual ingredients. These aren't your regular recipes. . . . Are you ready to dig in?
Buffalo Chicken Nachos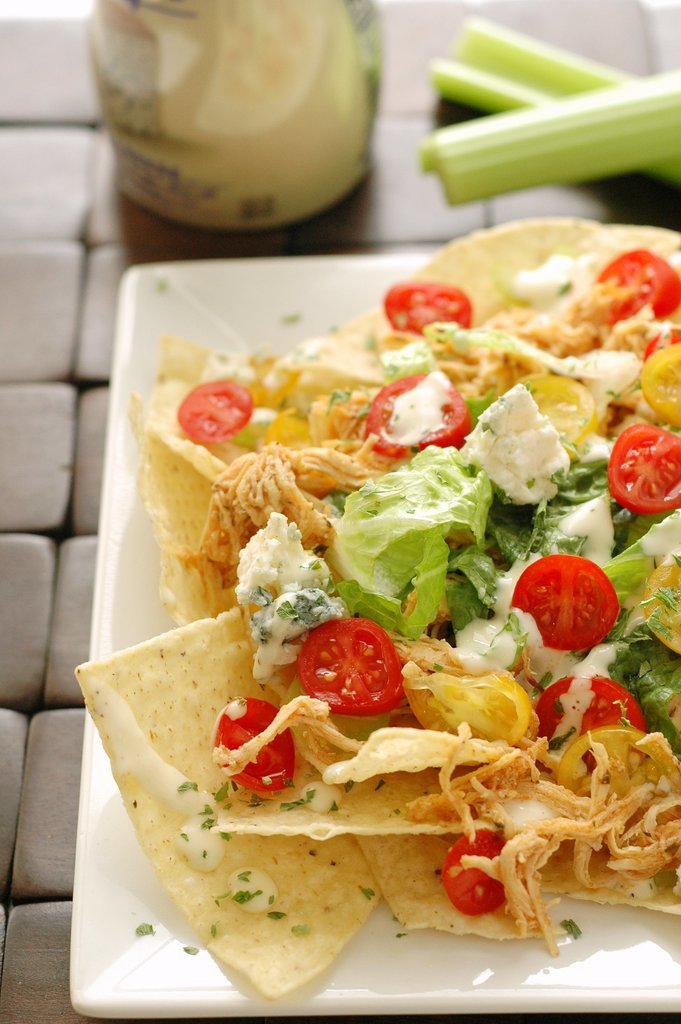 Sign me up for these buffalo chicken nachos [1]. The chicken is made in a slow cooker, so the only "work" involved is garnishing the chips with blue cheese, ranch dressing, cherry tomatoes, and chopped celery.
Tachos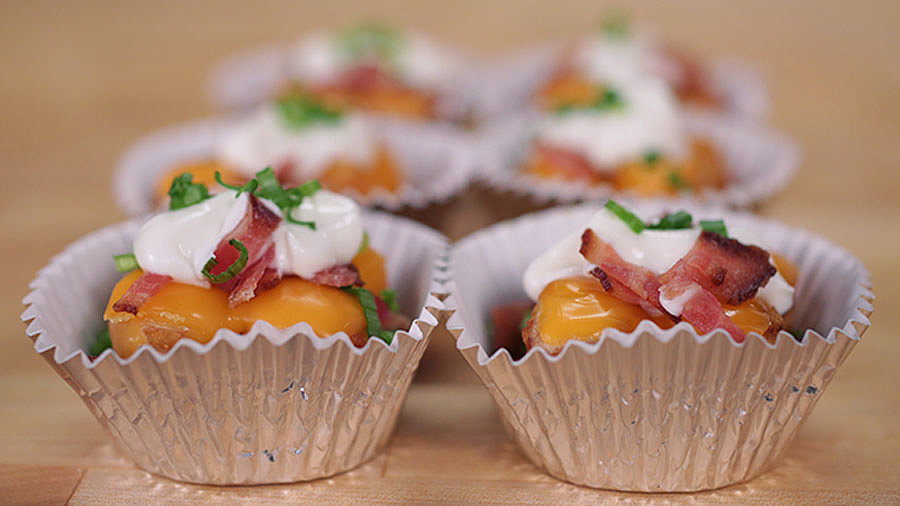 Tachos [2], in case you're wondering, are tater tot nachos, complete with cheddar cheese, sour cream, bacon, and green onions. Oh, and ranch dressing!
Chili Con Queso Nachos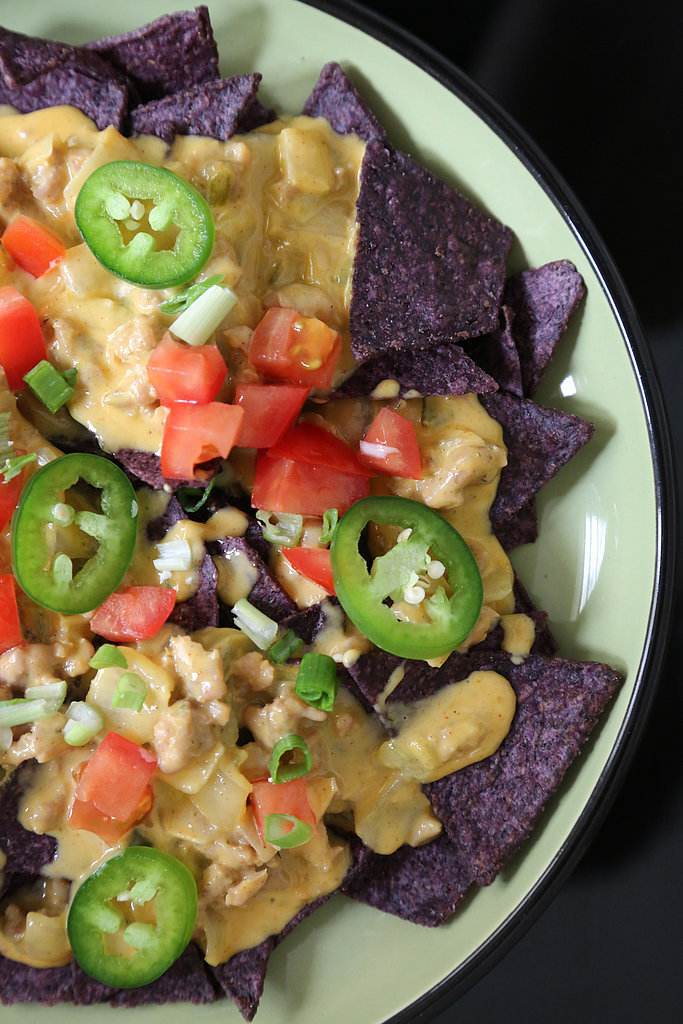 Once you've had one bite of chili con queso nachos [3], you're going to wonder why you've never thought to put chicken sausage in your Velveeta cheese dip.
Greek Nachos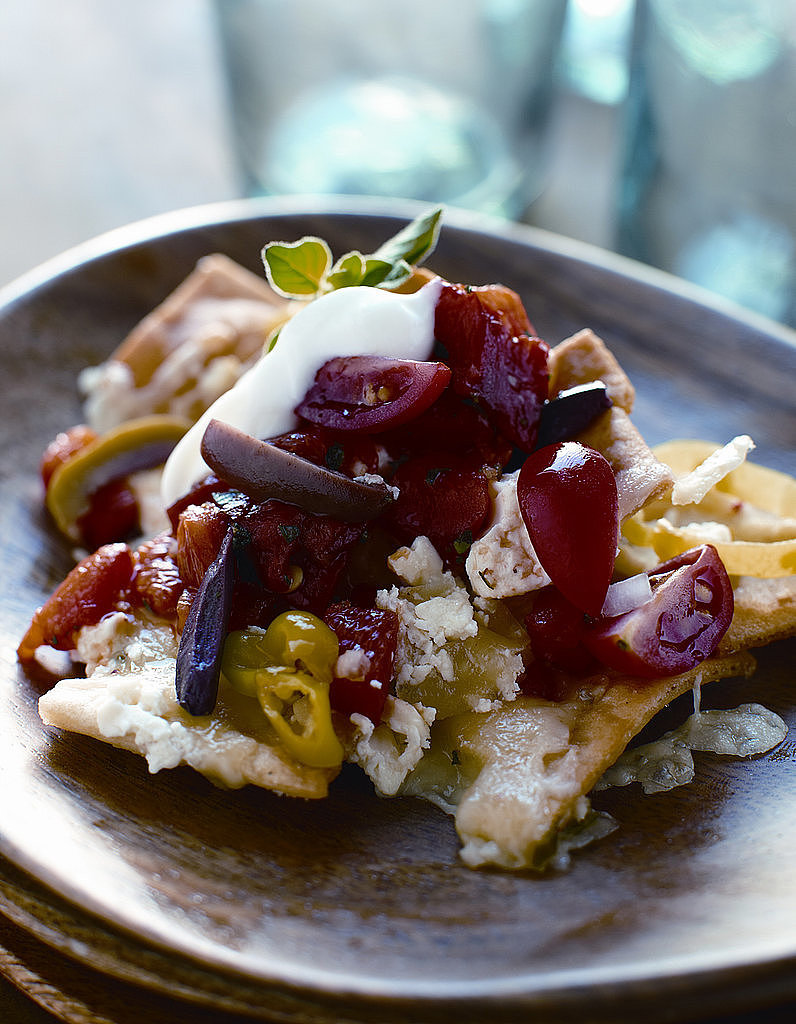 Cat Cora's behind these Greek-inspired nachos [4] featuring pita chips slathered with feta and jack cheeses, olives, garlic, herbs, and roasted red peppers.
Barbecue Nachos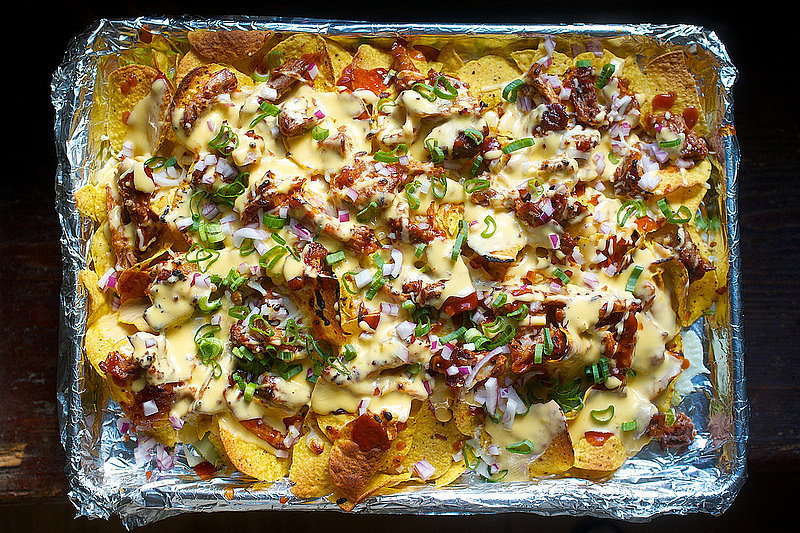 This barbecue nachos recipe [5] combines Tex Mex and Memphis-style barbecue in a borderline inappropriately delicious way.
Nacho Grilled Cheese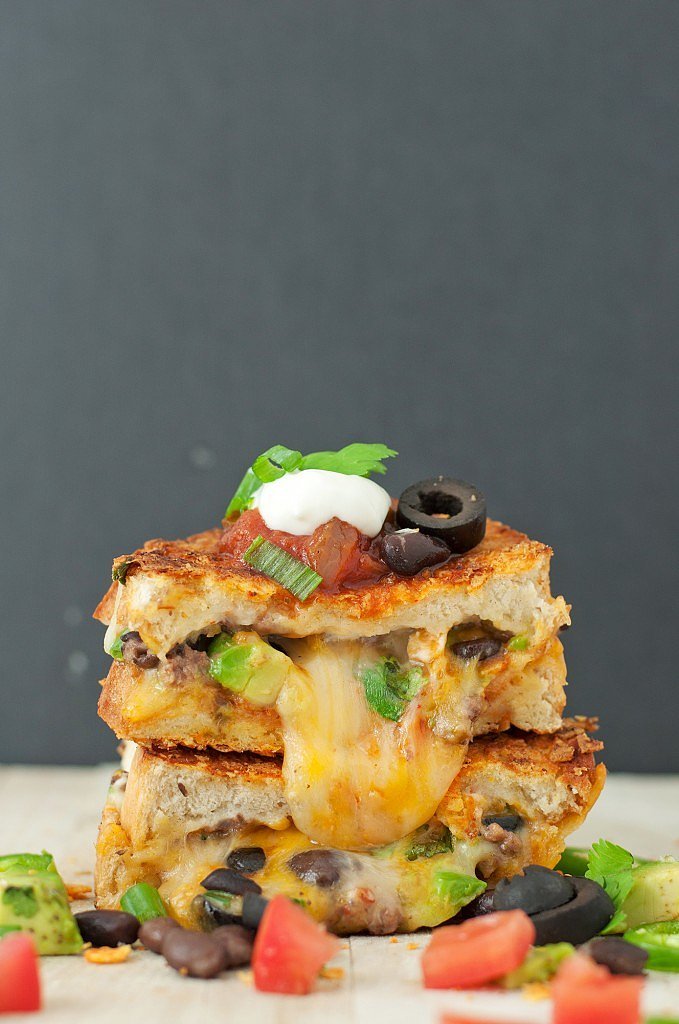 The only thing better than nachos is . . . nacho grilled cheese [6]. It has all the same toppings as your standard nachos with the healthy addition of crumbled Doritos chips.
Vegetarian Nachos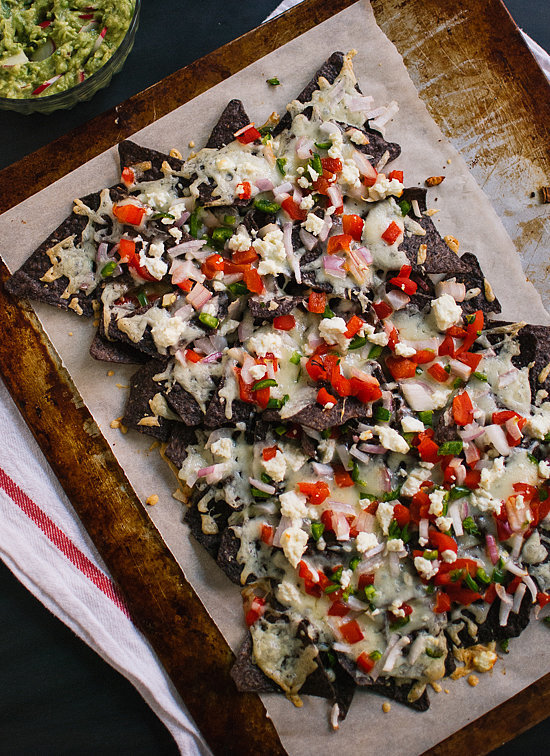 For the purists who can't get enough chips and cheese, there's this vegetarian nacho recipe [7] that is topped with homemade guacamole.
Bite-Size Nachos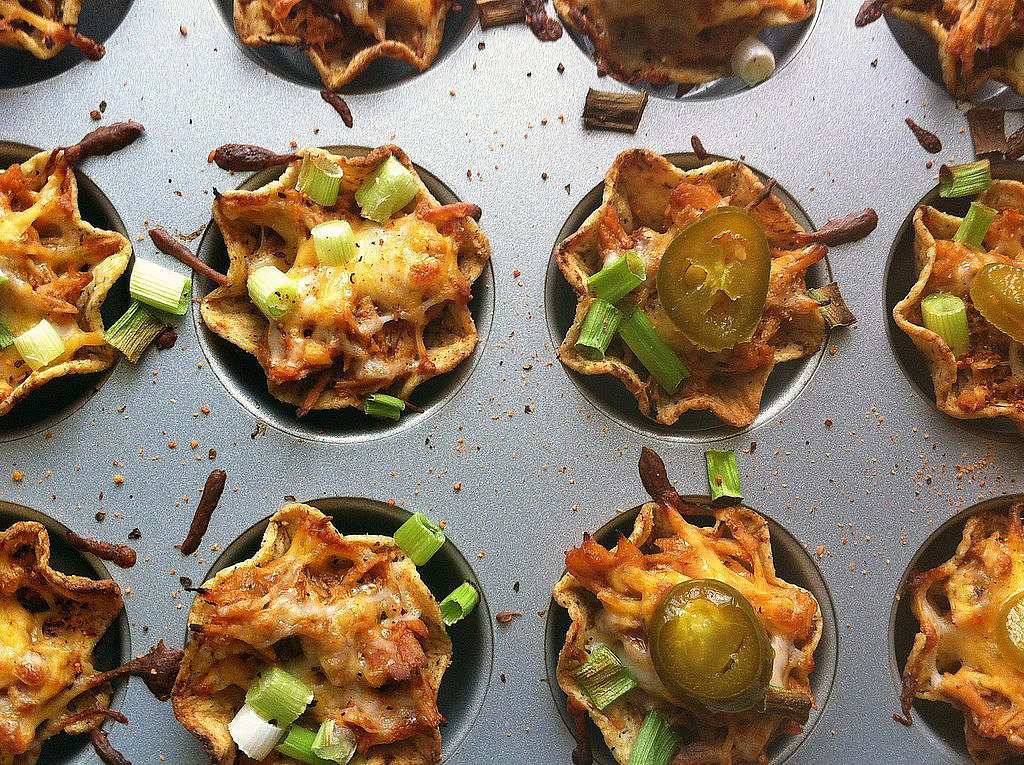 The trouble with nachos is there's not always every type of topping on one bite. That's why these bite-size nachos [8] are an ingenious idea. They're filled with pork loin too for a more filling appetizer.
Asian-Style Nachos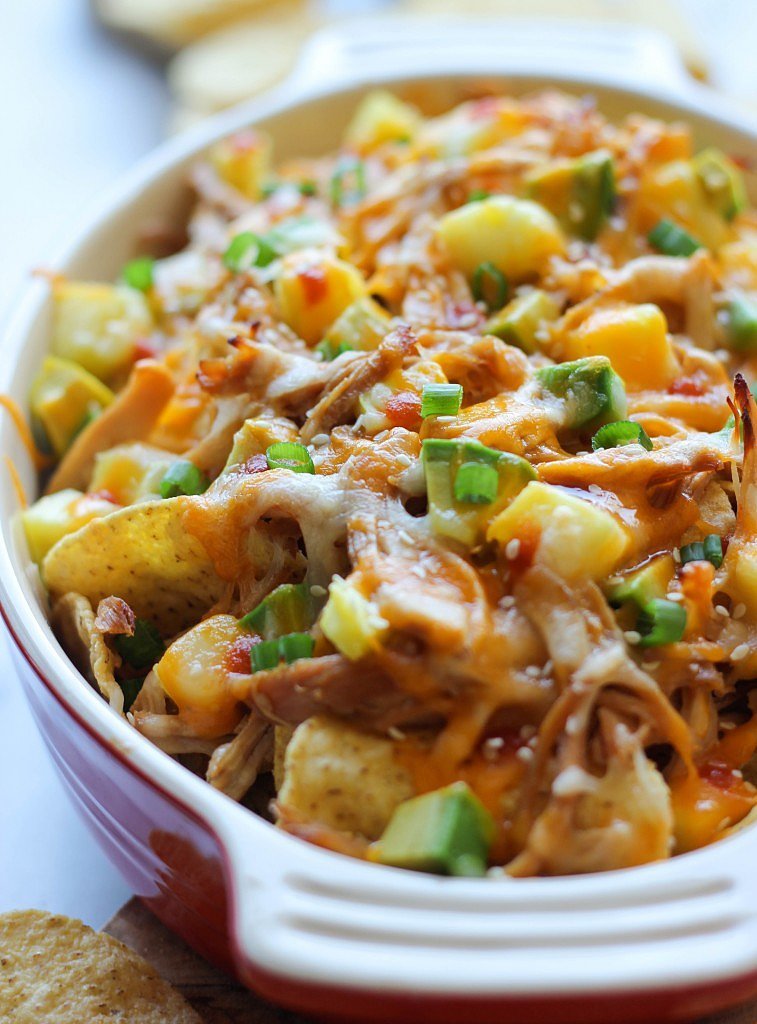 Think nachos are exclusive to Mexican cuisine? Asian-style nachos [9], loaded with teriyaki chicken, will make you think otherwise.
Chorizo Nachos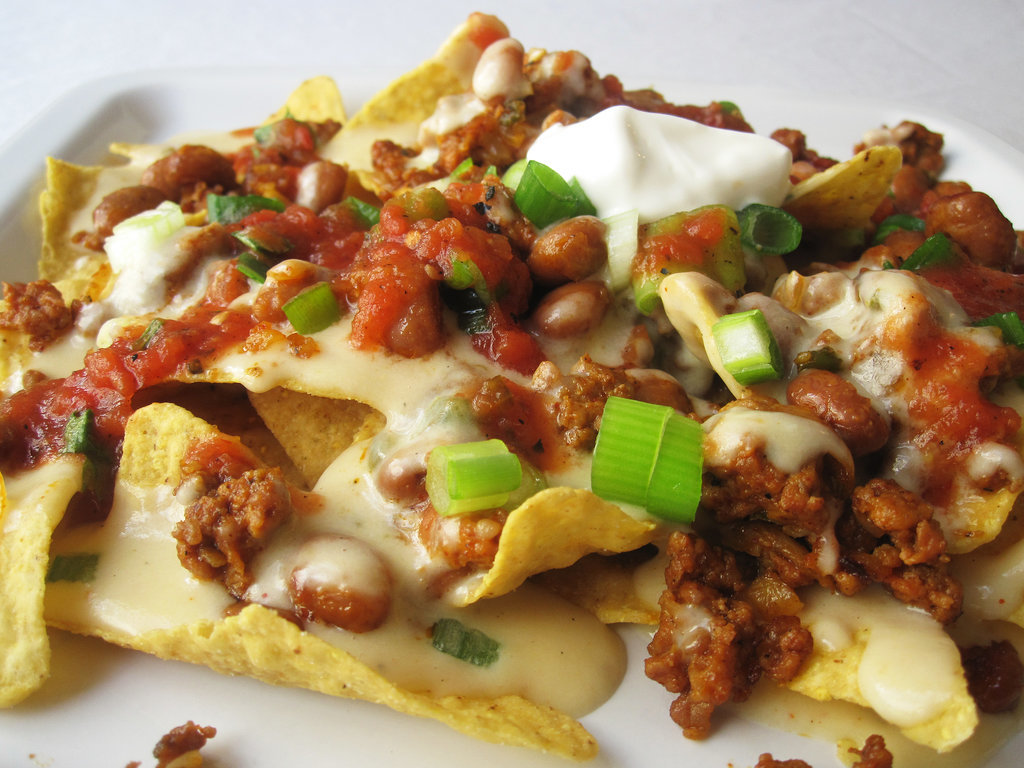 Pinto beans, chorizo, and habanero queso dip adorn these nachos [10]. Have you ever seen such a drunken delight?