Sure, there are lots of cute Halloween candies and cupcakes [1] you can make to impress your guests, but it's important to serve some savory offerings as well. Check out these 13 orange-hued recipes so you can stay in line with your Halloween [2] decor without making every food item pumpkin- or bat-shaped.
— Additional reporting by Aemilia Madden
Pimento Cheese Fondue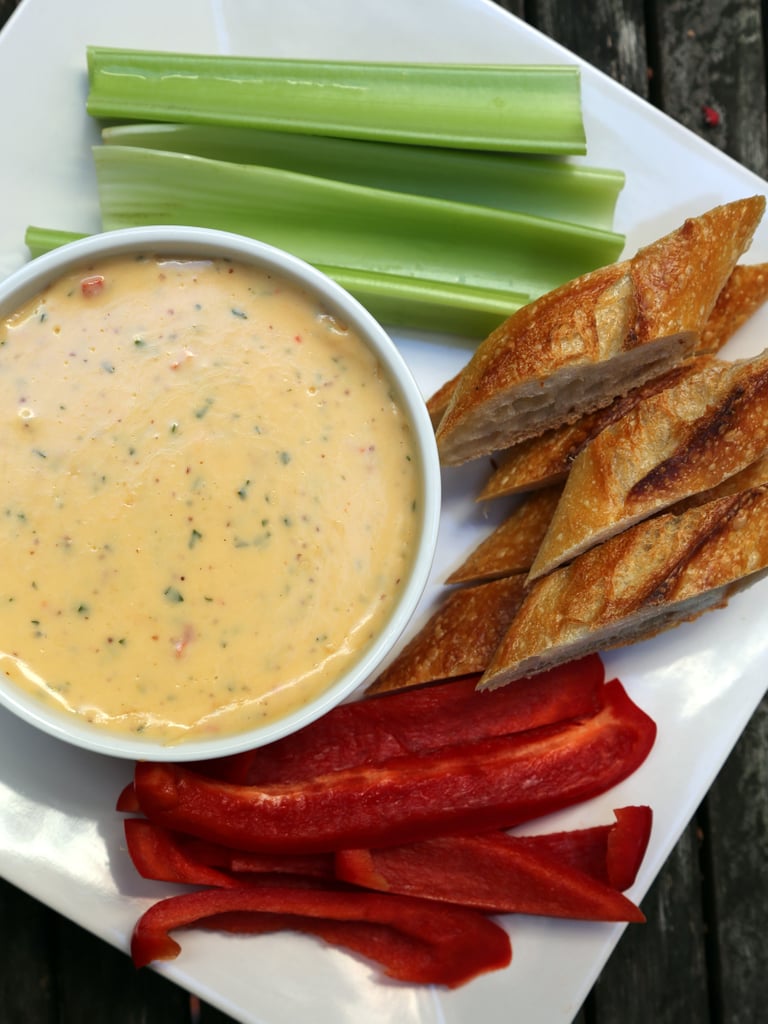 Meld together pimento cheese and fondue [3] for an unexpected, irresistible take on this '70s party staple.
Stuffed Squash Blossoms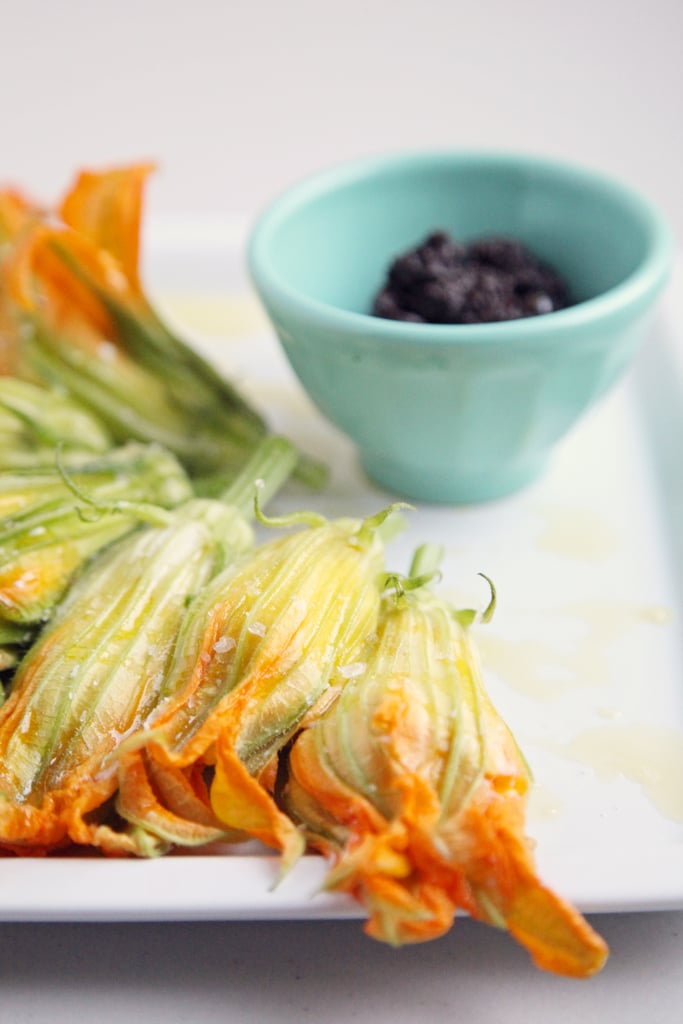 If squash blossoms are still available at your market, stuff the golden blossoms with burrata [4] and serve them with tapenade and crostini for a light nibble.
Sun-Dried Tomato Hummus
Sun-dried tomato hummus [5] is bursting with color and flavor and perfectly complements crisp vegetables and chips.
Apricot, Almond, and Goat Cheese Bites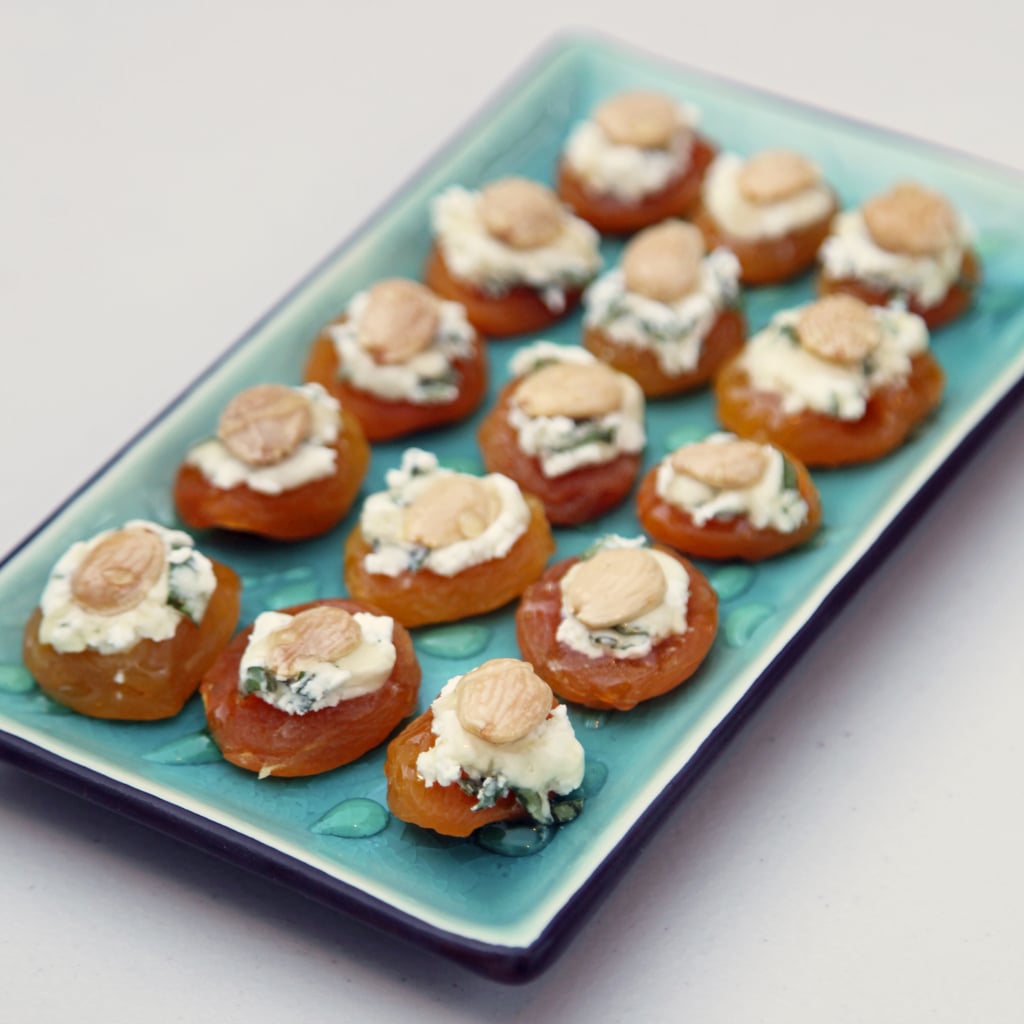 Like a cheese platter all in one tidy package, these apricot, goat cheese, and almond bites [6] are a snack your guests won't be able to resist.
Grilled Buffalo Shrimp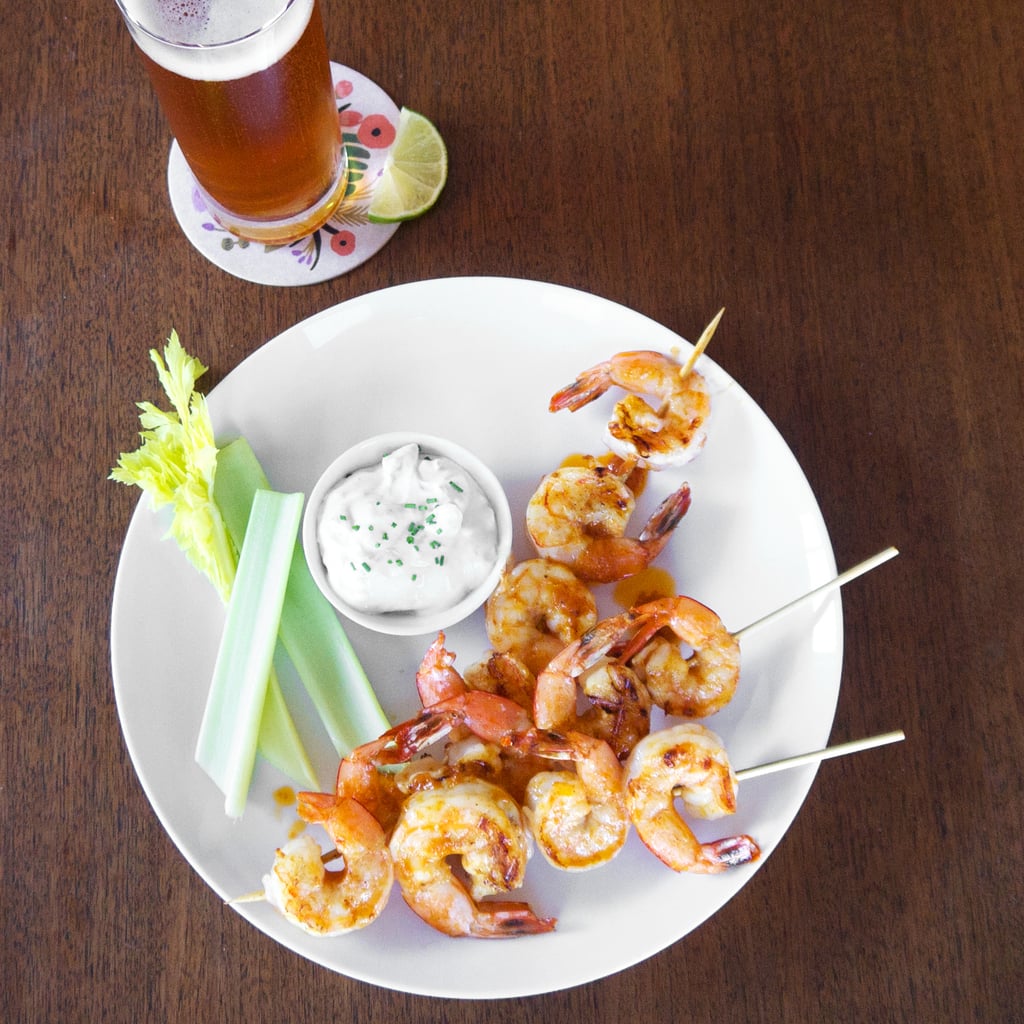 For a briny take on buffalo wings, try grilled buffalo shrimp [7] and prepare to wow your Halloween [8] guests.
Peppery Ranch Cheese Ball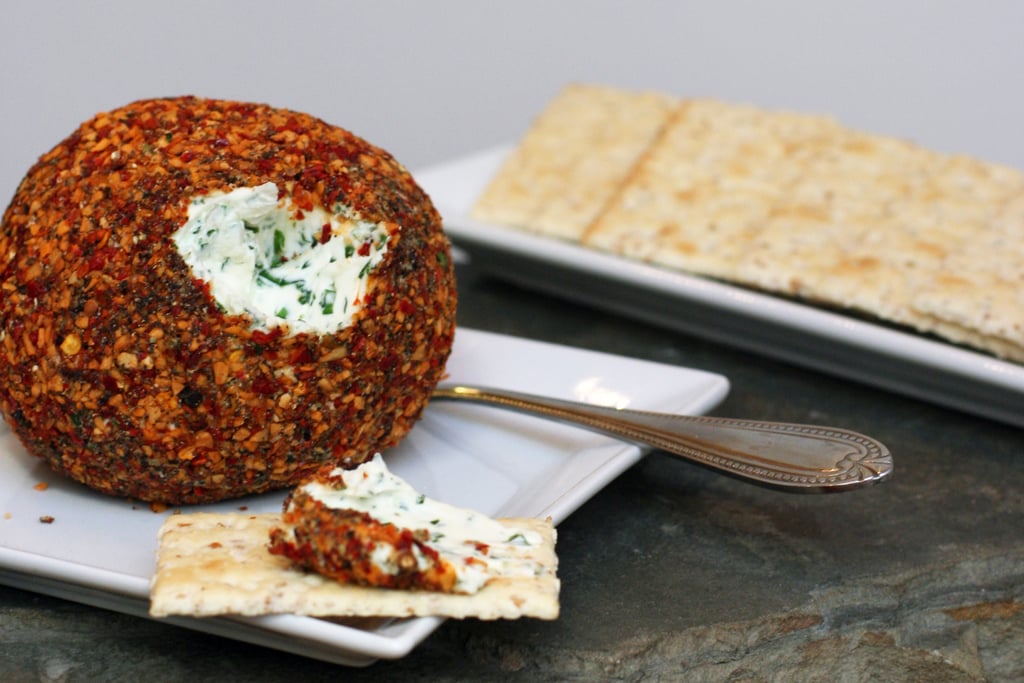 Go retro with a peppery ranch cheese ball [9] and crackers.
Patatas Bravas
Patatas bravas [10], a common Spanish tapa, are a simple, spicy alternative to french fries. Serve them with a bright orange sauce made of mayo, tomatoes, and paprika.
Pumpkin Pie Dip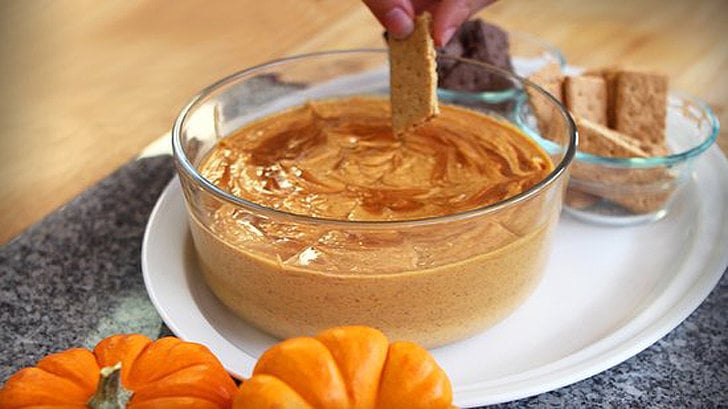 Embrace the flavors of Fall with pumpkin pie dip [11]; it'll start your celebration off on a sweet note.
Gazpacho Bloody Mary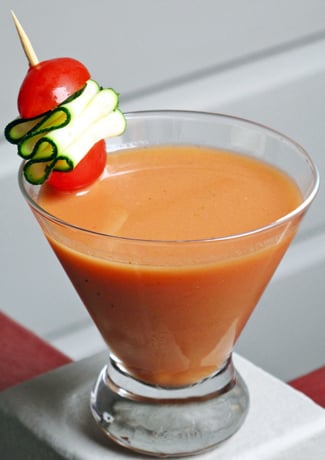 For a tongue-in-cheek appetizer-drink hybrid, serve gazpacho Bloody Marys [12].
Mozzarella Sticks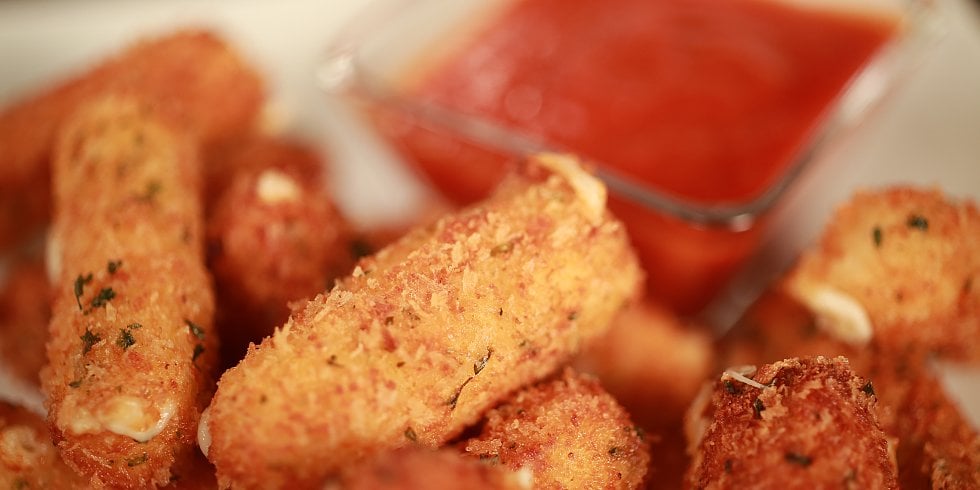 Mozzarella sticks [13] are surprisingly easy to make at home and utterly delicious.
Muhammara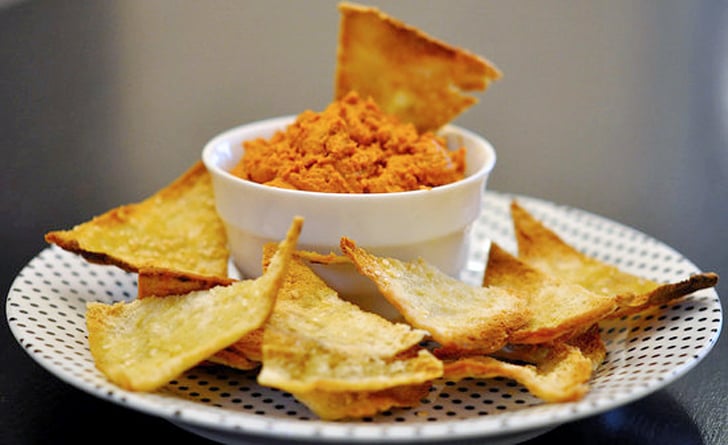 Go exotic with muhamarra, a Syrian roasted red pepper and walnut dip [14].
Roasted Fruit-Topped Bread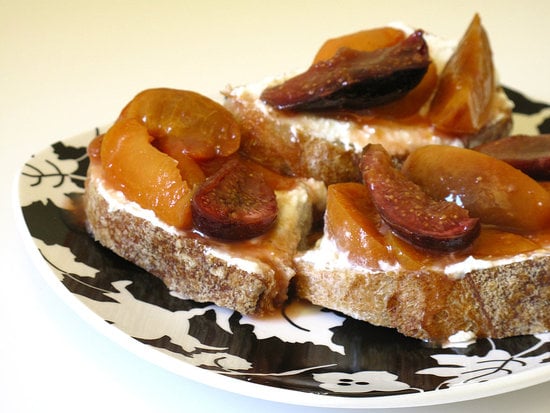 Roasted apricots and figs on bread [15] can be enjoyed pre- or postdinner. If apricots aren't available, you can substitute persimmons to keep the orange hue.
Cornish Pasties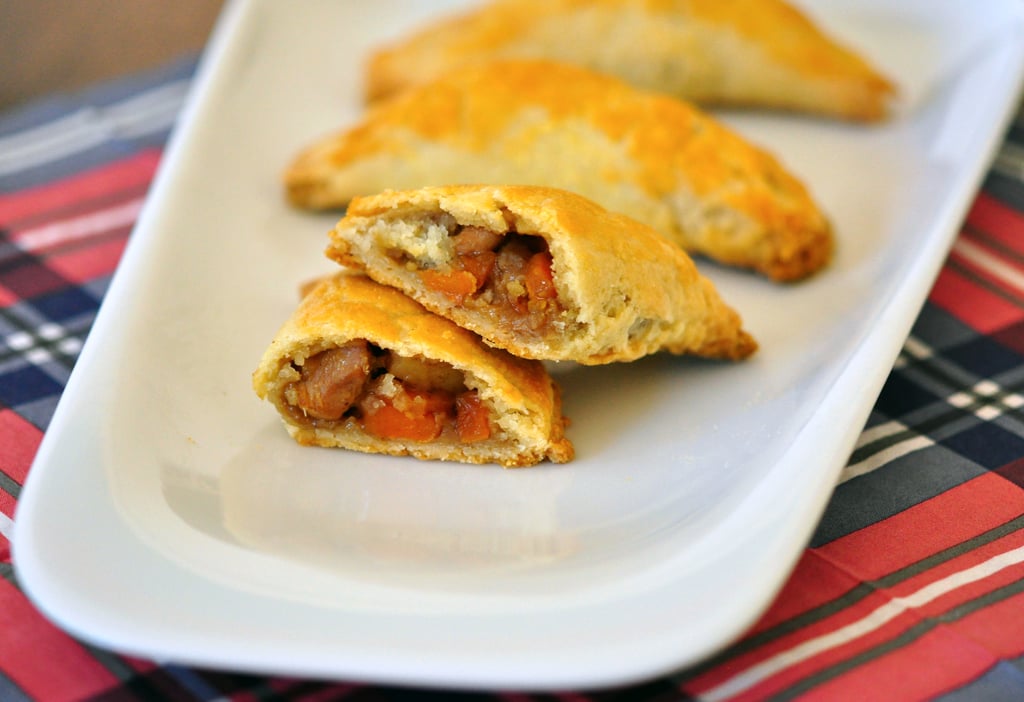 Cornish pasties [16] are sure to keep you and your guests good and full, thanks to warming ingredients like polenta, butternut squash, potato, and chicken as well as fresh sage.