Just like modern-day princess Kate Middleton, Belle, Ariel, Snow White, and other Disney princesses [1] have made their own iconic fashion statements. Illustrator Claire Hummel wondered about the historical accuracy of these cartoon creations, so she decided to do some research and give each princess a makeover based on what she learned.
According to Claire, some princesses were easier than others. Of Snow White, she told Flavorwire [2], it "is pretty easy to pinpoint in 16th-century Germany. Not that the film is accurate, but the clues are there." Others were more challenging. Claire explained: "The Little Mermaid is hard to place from a time period standpoint — Grimsby's wearing a Georgian getup, Ariel's pink dress with the slashed sleeves subscribes to several eras from the Renaissance to the 1840s, Eric is . . . Eric. I went with Ariel's wedding [3] dress as a starting point since those gigantic leg-o-mutton sleeves (so embarrassingly popular in '80s wedding fashion) were a great starting point for an 1890s evening gown."
Click through to see some of our favorites!
Disney's Elsa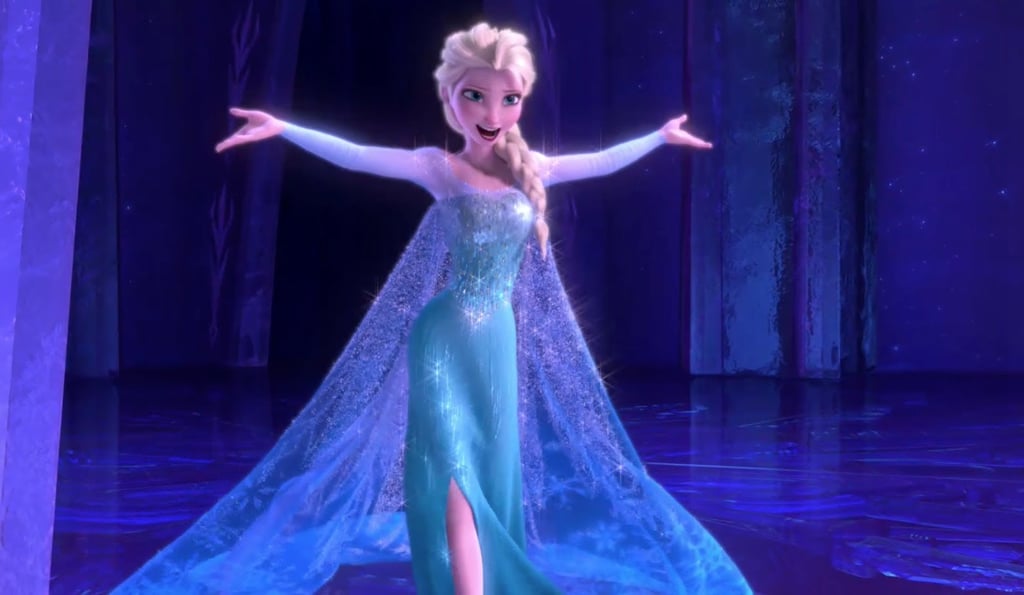 Historical Elsa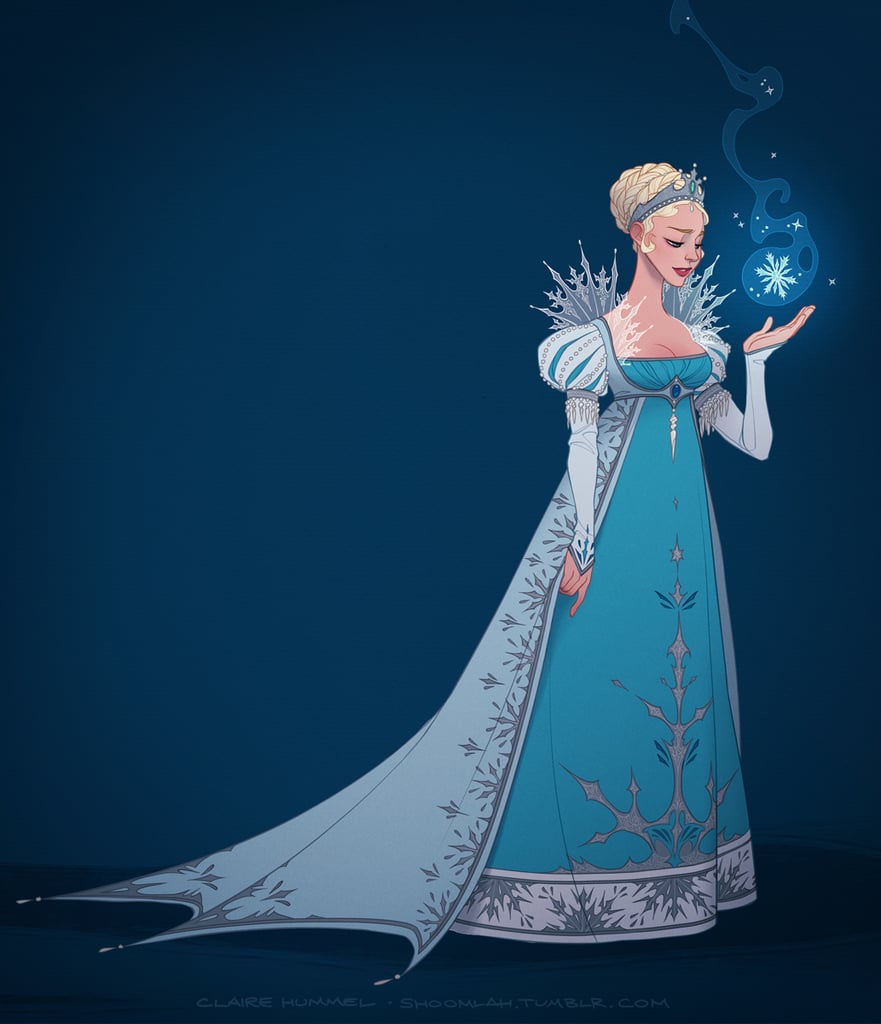 Artist Claire Hummel describes Elsa's outfit [4]:
"Frozen is purportedly set in the 1830s-40s, but I've been obsessed with finding a style that could marry her coronation gown with her ice gown more seamlessly; the open robes you see during the Regency era, including those being worn by Scandinavian royalty at the time, seemed a particularly apt analog for he weird underarm-cape thing. You also see her mom wearing something very similar for something like 10 years, so it's not a huge stretch to think it could be a popular look in Arendelle."
See another coronation outfit here [5].
Disney's Aurora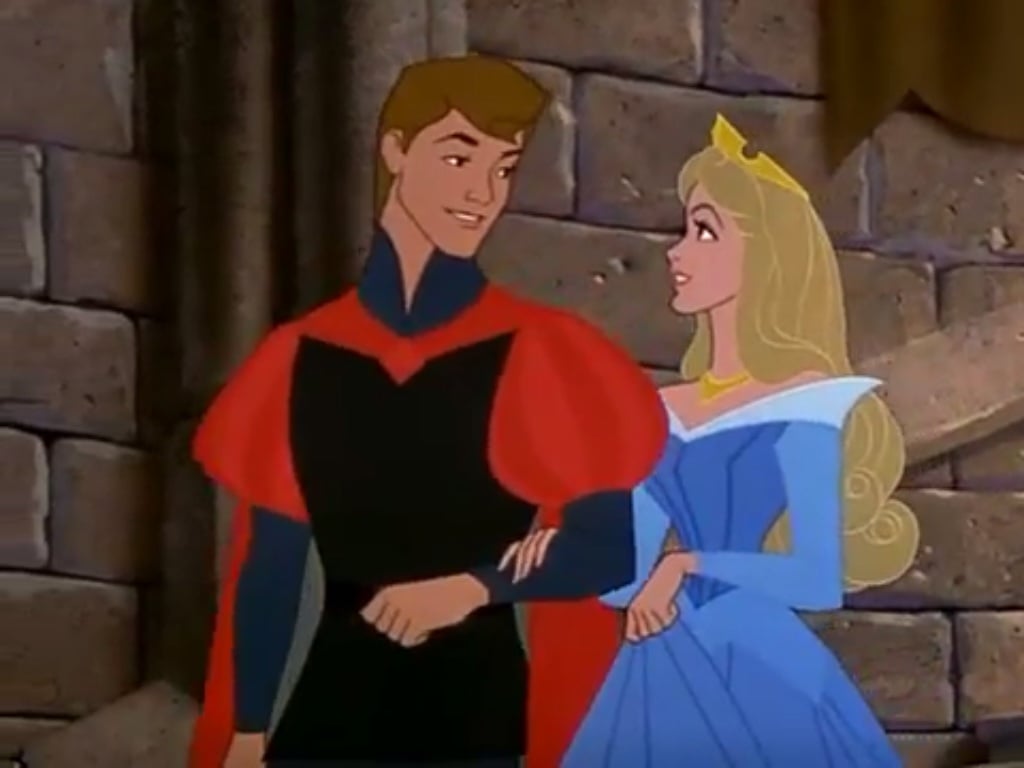 Historical Aurora
Although Prince Phillip says "this is the 14th century!" during the movie, all the other details reference the 1460s and later (including the 1950s, of course). Claire says she decided to draw a gown from around 1485 for Aurora [6].
Disney's Ariel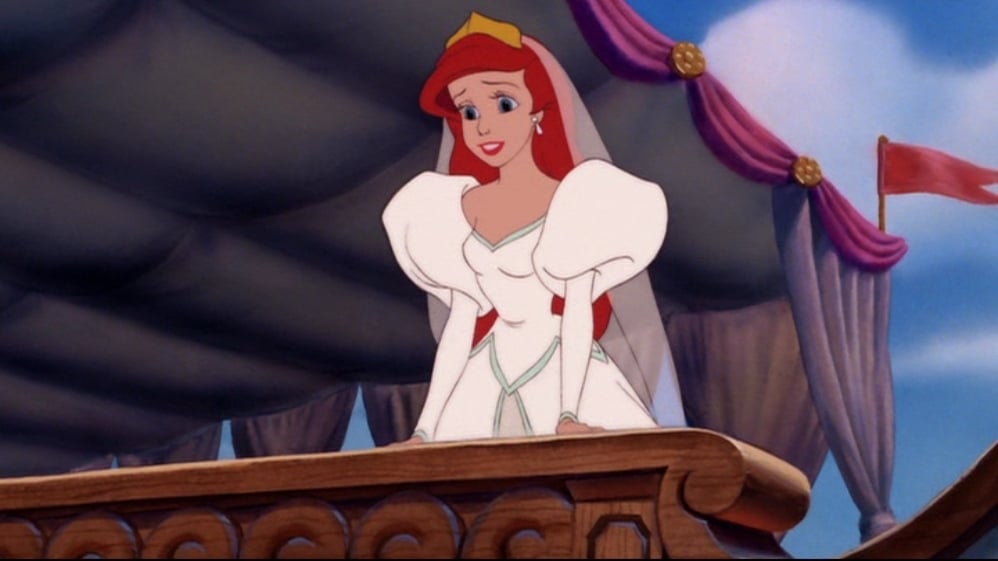 Historical Ariel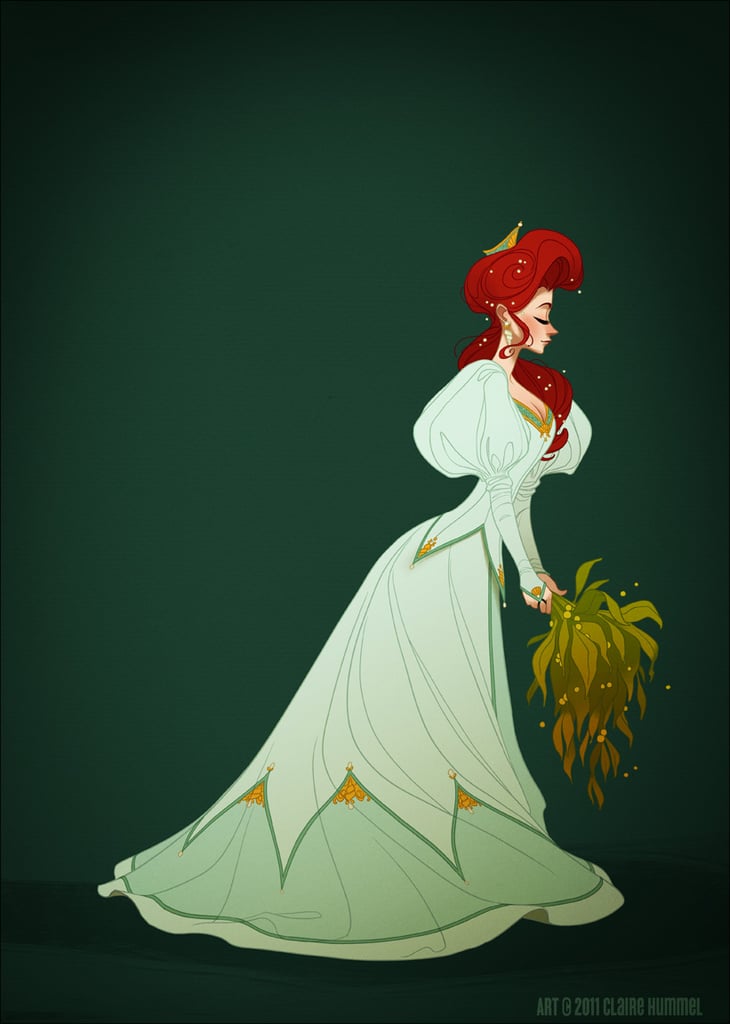 Claire used Ariel's 1980s sleeves to inspire an 1890s evening gown [7].
Disney's Cinderella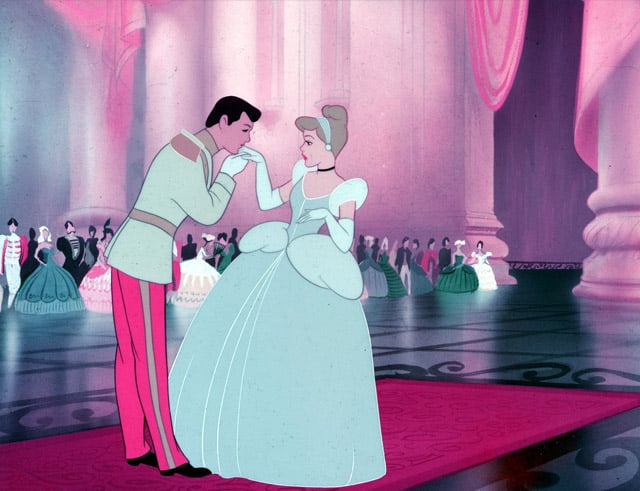 Historical Cinderella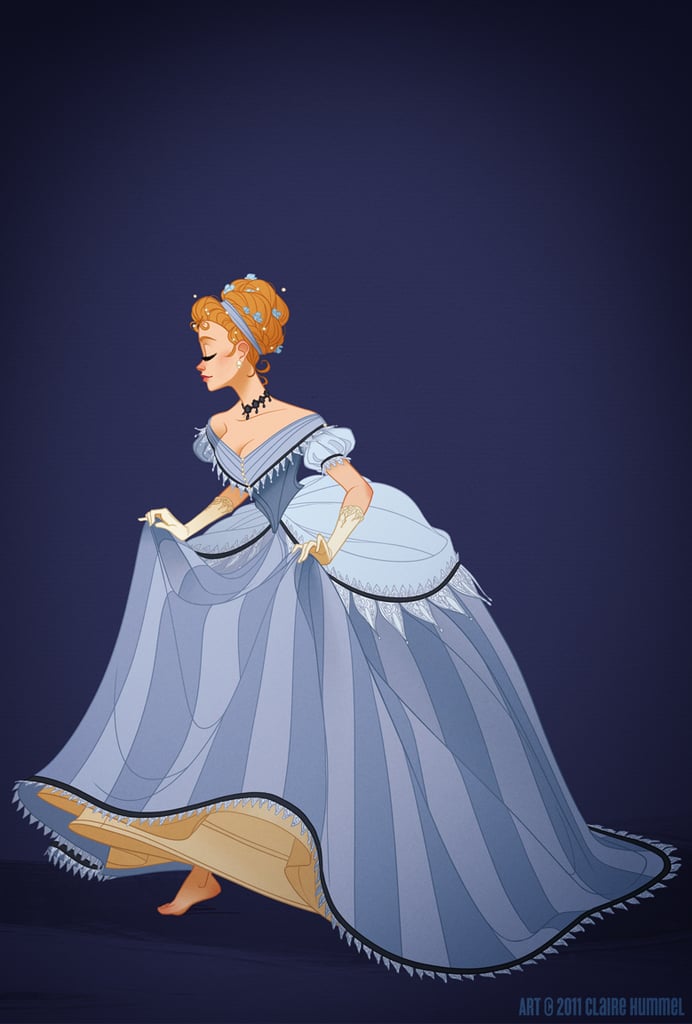 Claire's gown for Cinderella is from the mid-1860 [8]s, which would complement the bustle-dress getups worn by the ugly stepsisters.
Disney's Belle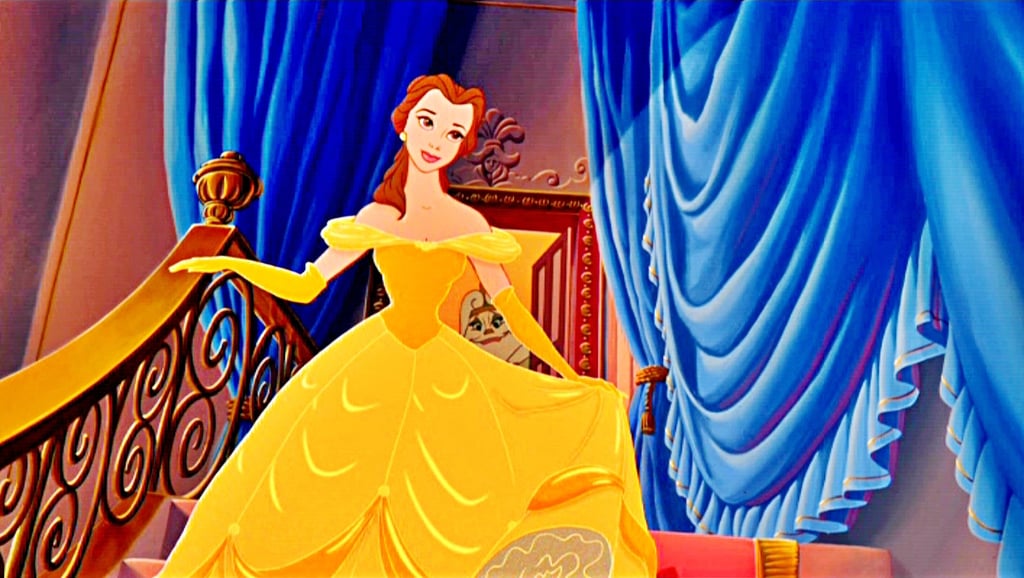 Historical Belle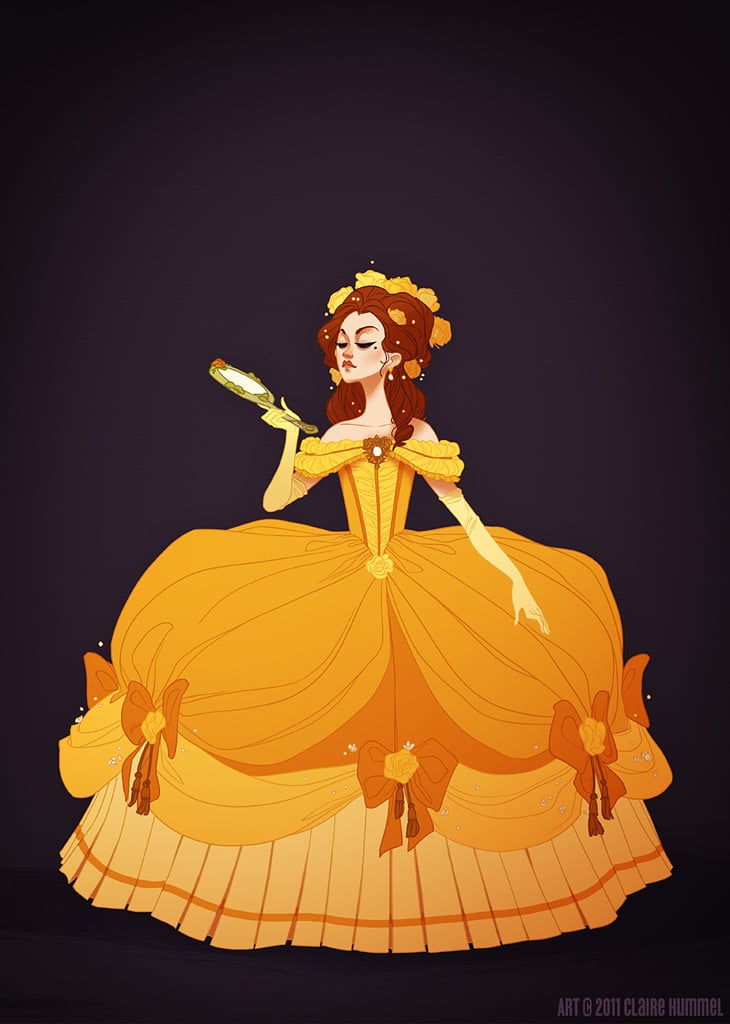 Belle's new outfit [9] is inspired by 1770s French court fashion.
Disney's Show White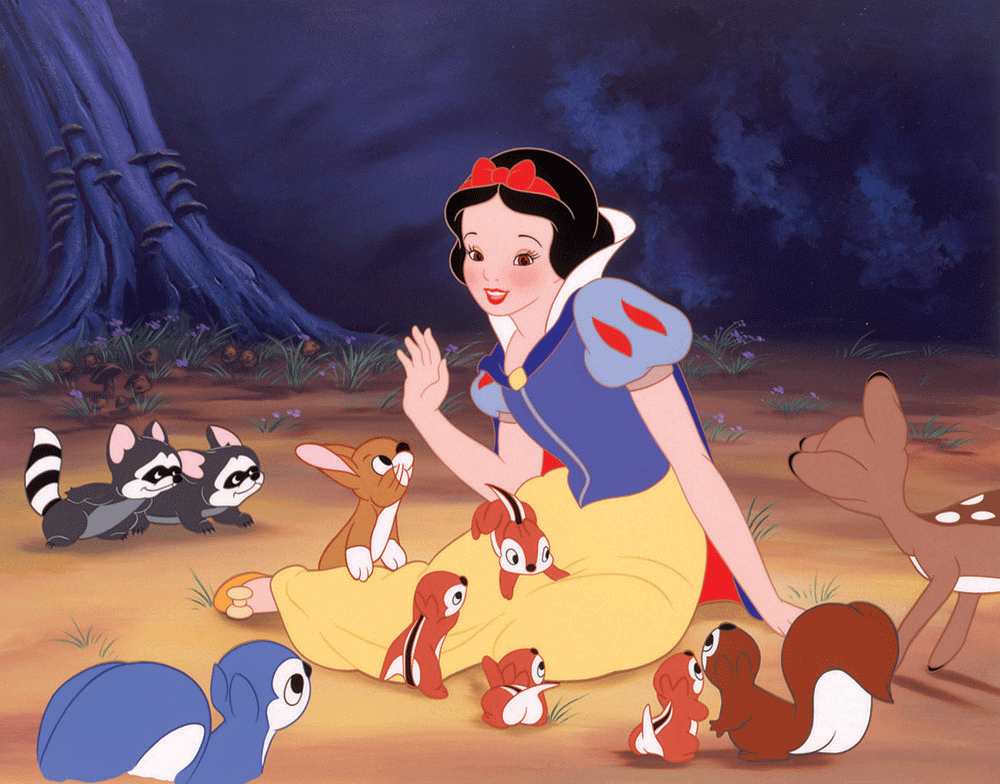 Historical Snow White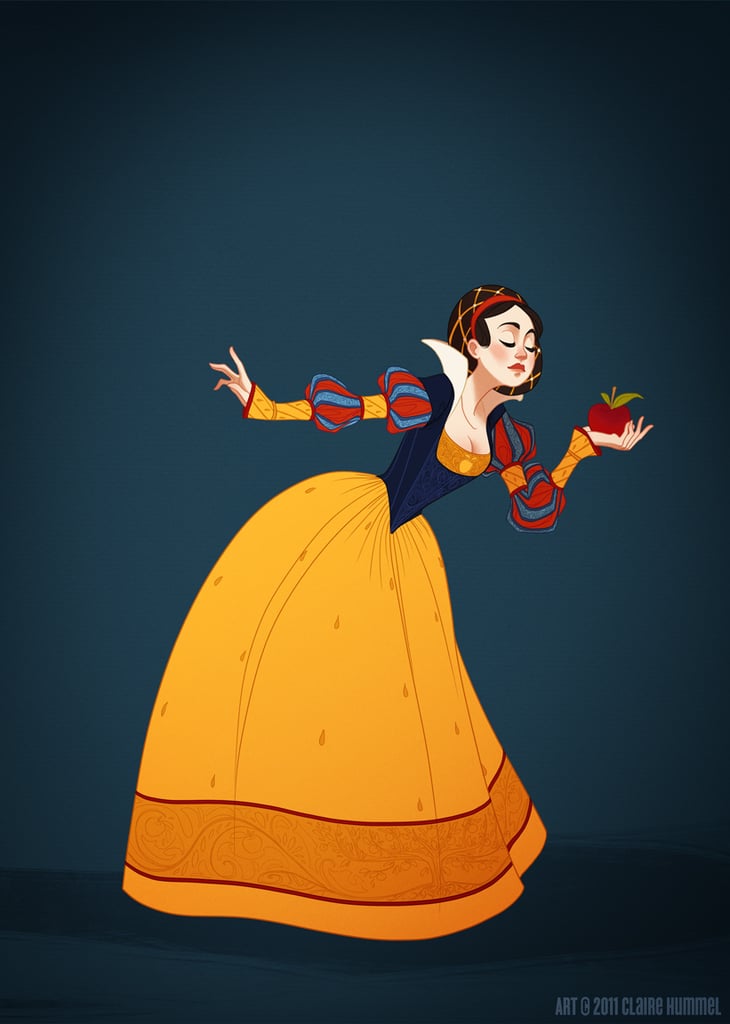 Claire used material from 1500 to 1530 for Snow White's makeover [10].
Disney's Jasmine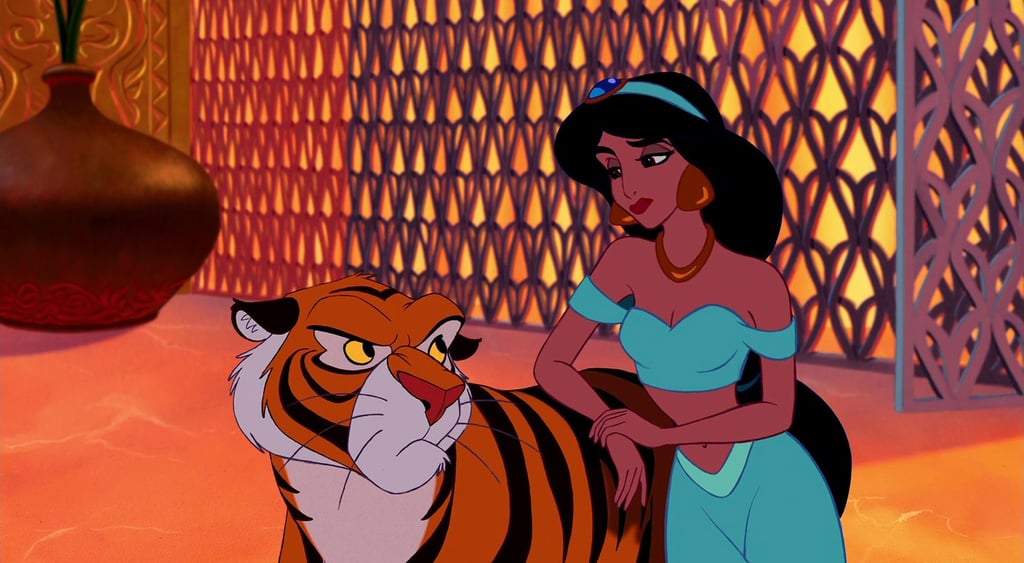 Historical Jasmine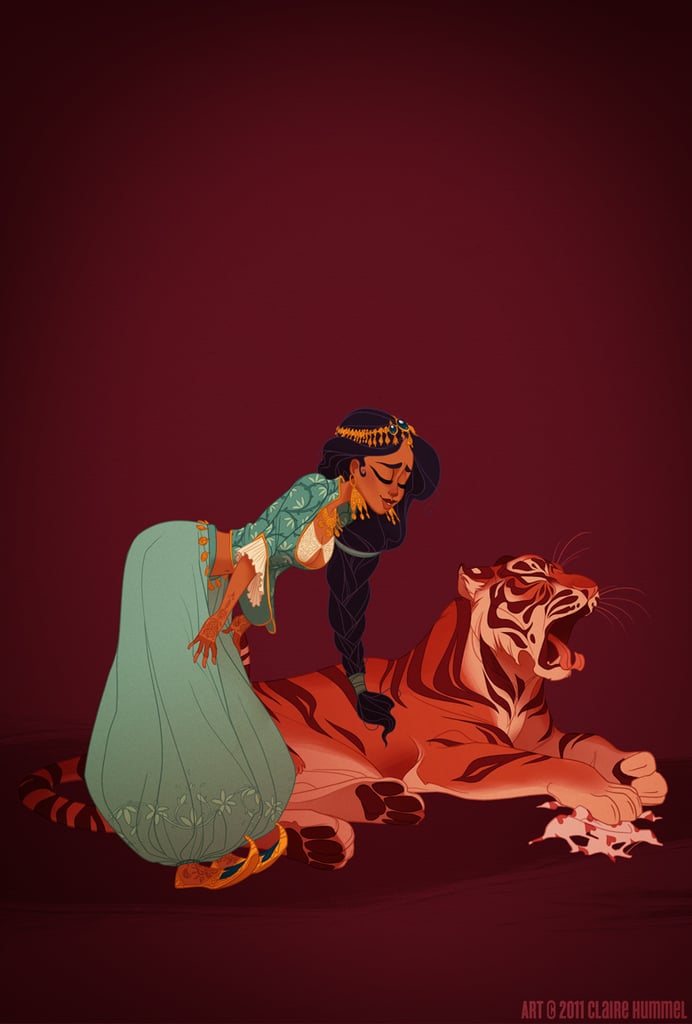 Claire researched historical Middle Eastern clothing — including her "sirwal" (pants) — for Jasmine's makeover [11].
Disney's Pocahontas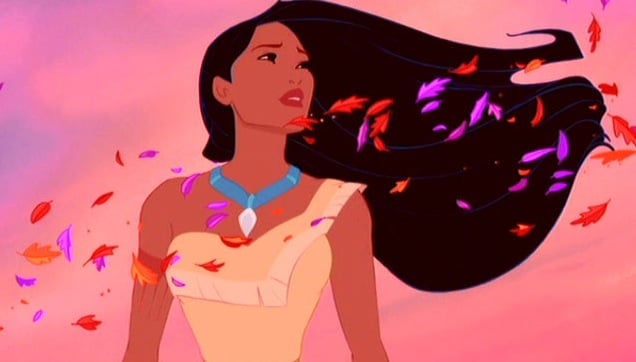 Historical Pocahontas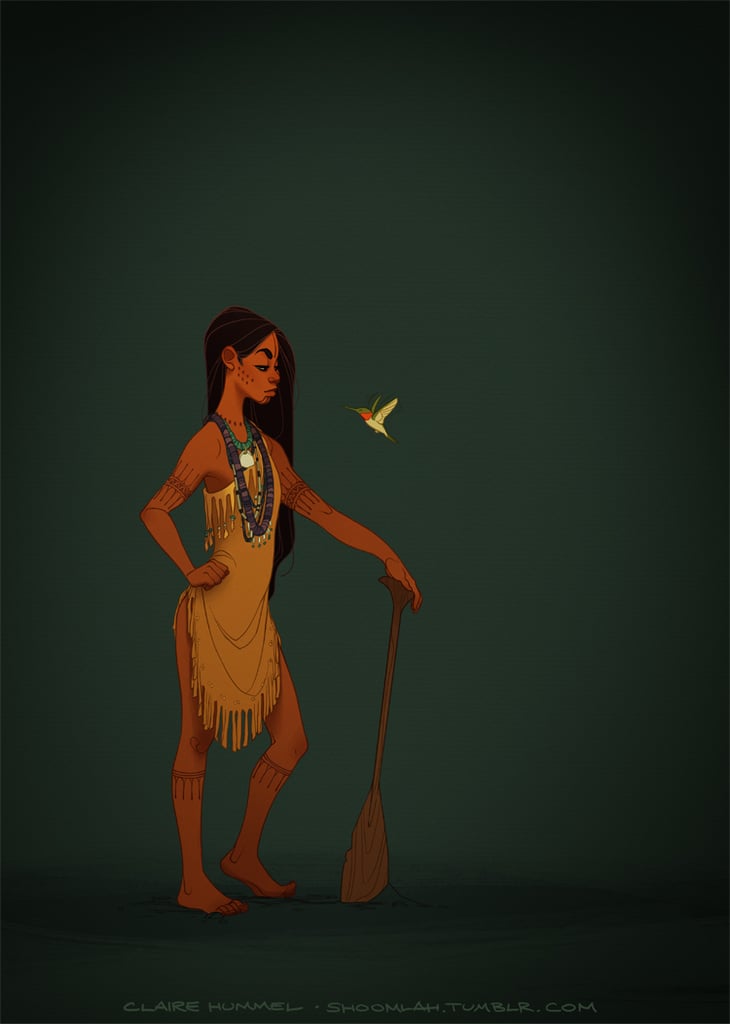 Claire recently updated Pocahontas [12] to be "spunky age-appropriate Pocahontas/Matoaka" to be "closer to accounts and illustrations of Powhatan dress" from the 17th century.
Disney's Tiana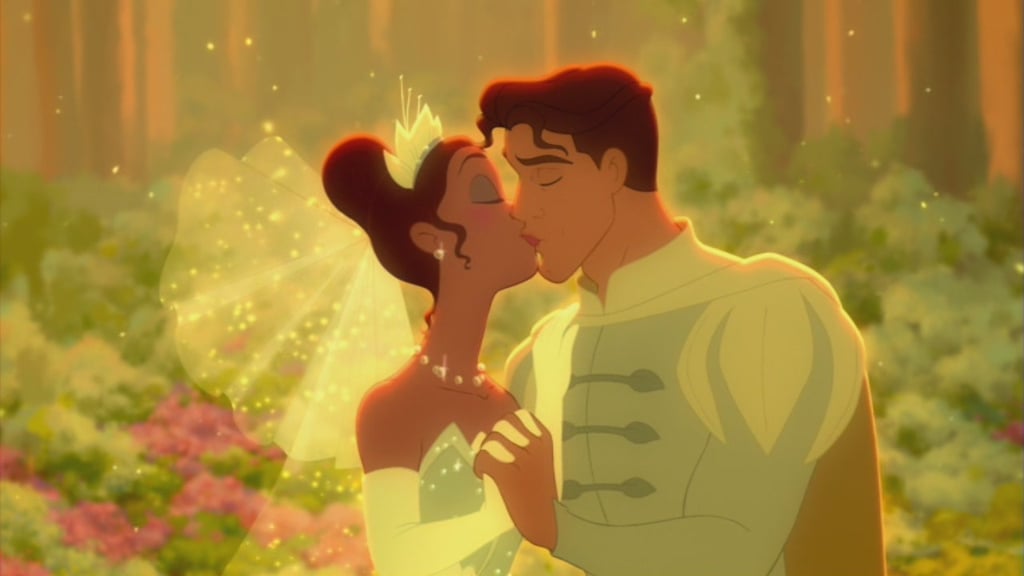 Historical Tiana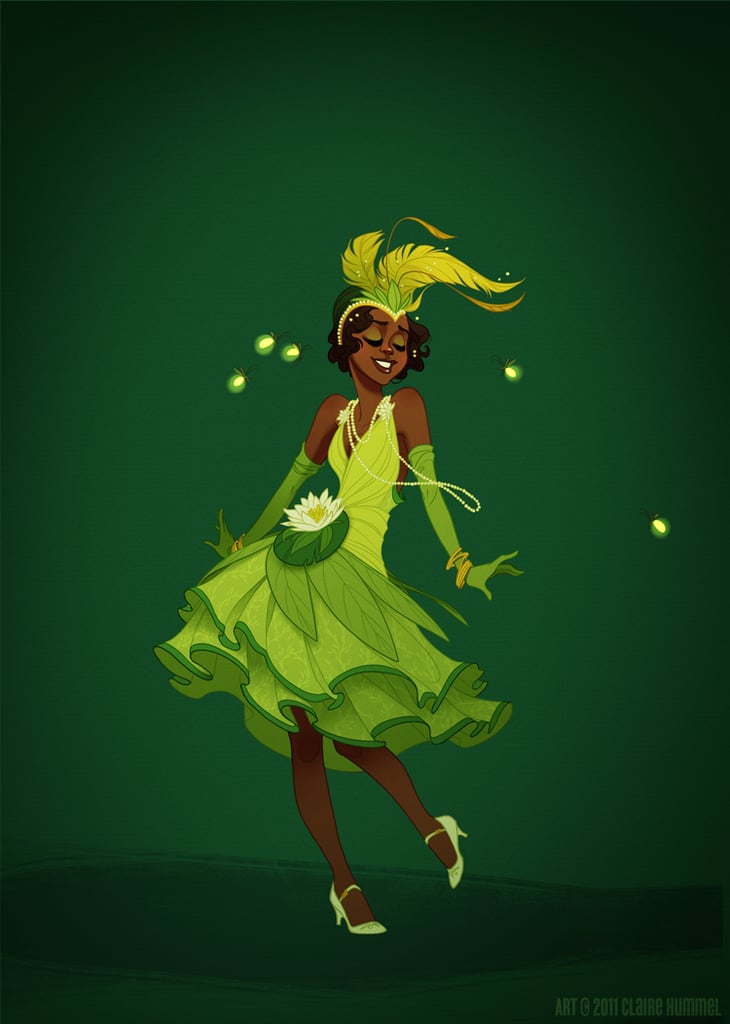 For 1920s Tiana [13], Claire "based the dress on Lanvin's robes de style, which were — unlike the flapper dresses most people associate with the Jazz Age — fitted in the bodice with a wide, panniered skirt."
Disney's Rapunzel
Historical Rapunzel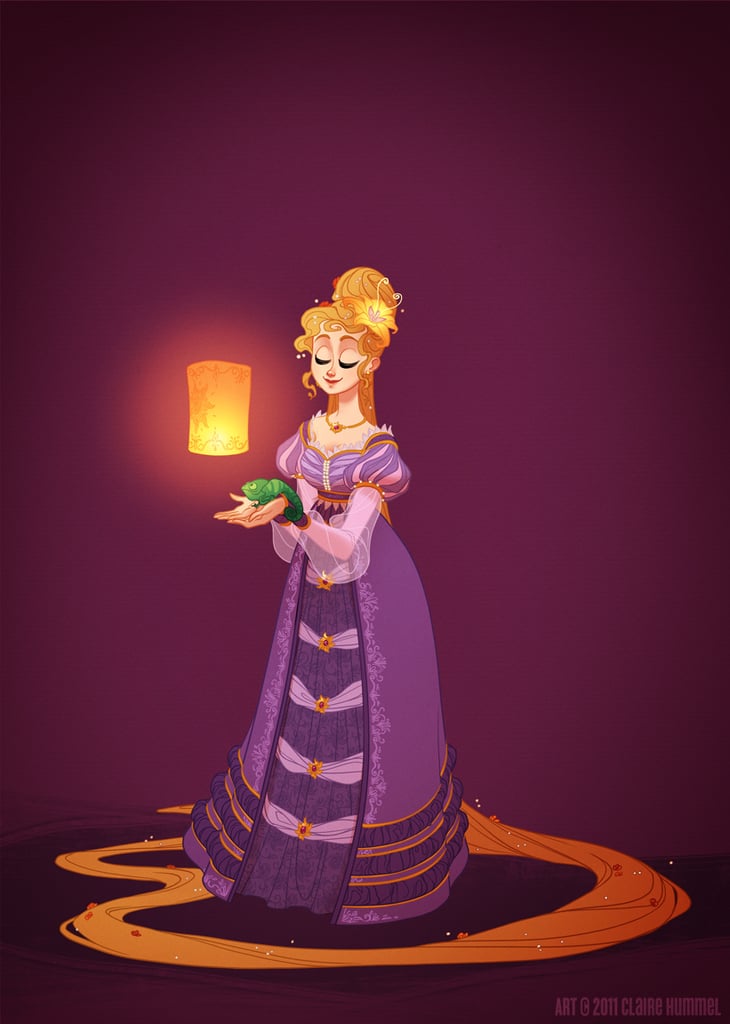 When designing Rapunzel [14] from Tangled (which is in a fantasy time period/setting), Claire took some liberties. She notes, "I ended up going with the late Regency. There are a ton of gowns circa 1820 that have those inimitably princessy sleeves, and those palace guards aren't fooling anyone."
Disney's Mulan
Historical Mulan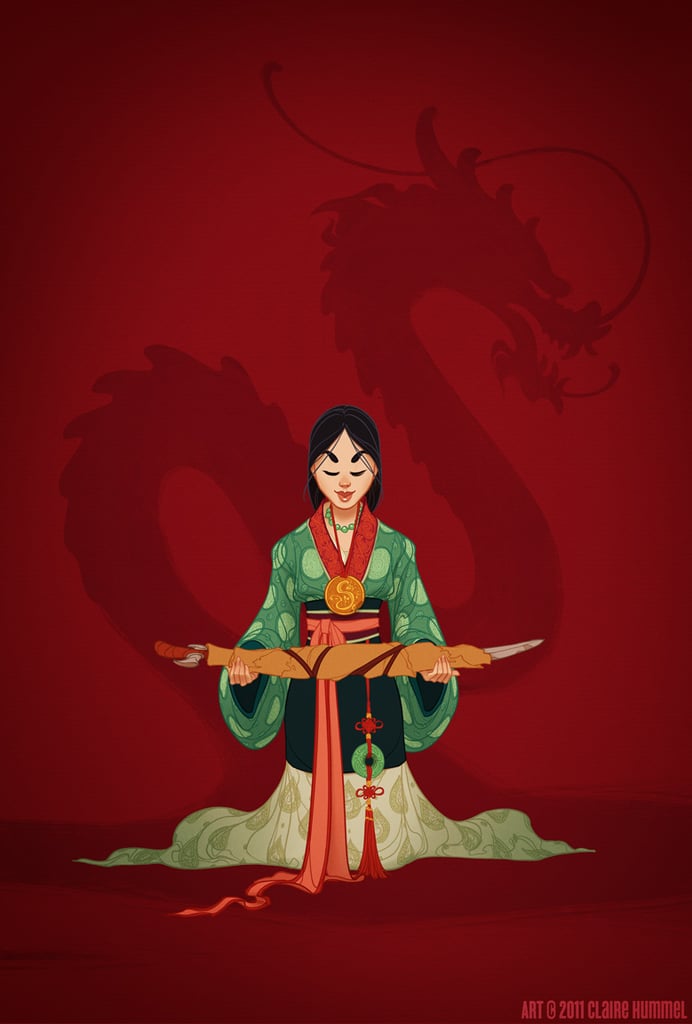 Mulan [15]'s setting is complicated due to "the original legend taking place in the Wei Dynasty, the Huns as an actual threat during the Western Han Dynasty, the Forbidden City of the Ming Dynasty, and the hanfu fashion setting it earlier." So instead of putting her in a specific period, she just used "plausible historical textiles and hanfu."