Hollywood's filled with celebrity babies and kids, some of whom seem to be out and about with their parents on the regular and some of whom are rarely spotted in public.
Since there's nothing sweeter than an involved dad doting on his children (except perhaps for one with movie-star — or even princely — good looks . . . ), we've rounded up who we believe to be some of the very best celebrity dads who are also stars of stage, screen, and the British monarchy. Who gets your vote as No. 1?
Jimmy Fallon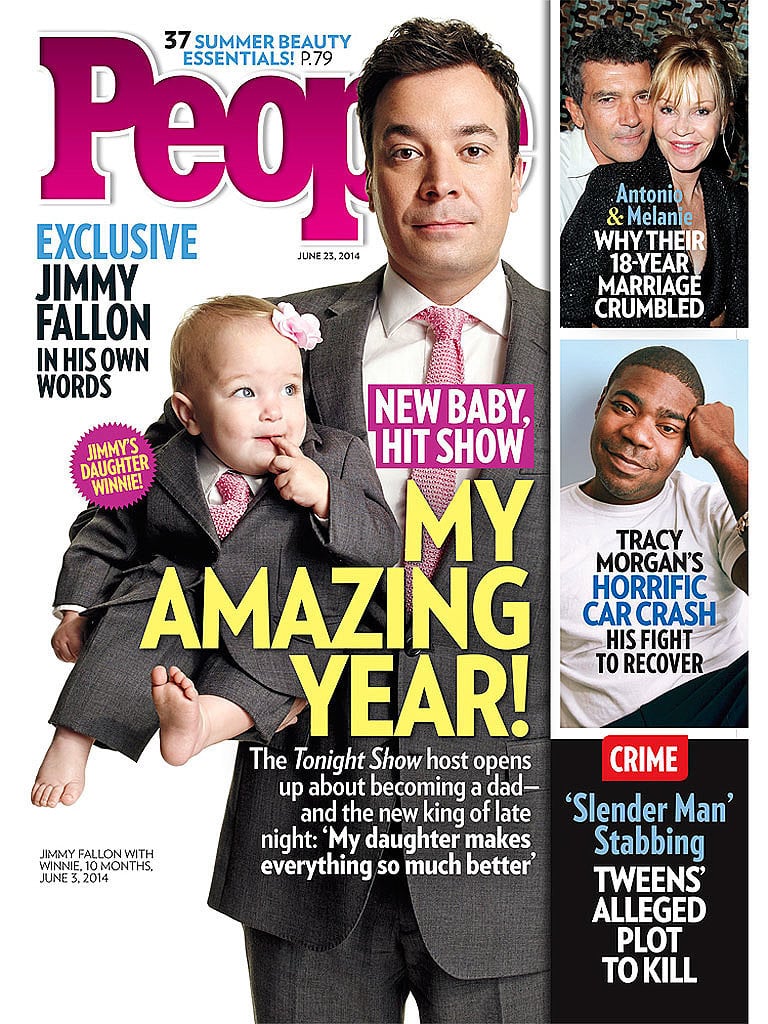 Kids: Baby Winnie, who arrived last July
Why Him? When Fallon and his wife, Nancy Juvonen, welcomed baby Winnie last Summer, they were very forthcoming about their struggles with fertility and shared their journey through surrogacy with the public. Almost a year later, Fallon told People: "Being a father is the most exciting, amazing thing that ever happened to me . . . I didn't think it was going to be this fun. But everything just gets heightened when you have a baby. The volume gets turned up on life. I never knew I could be this happy, and that's the truth." How's that for an enthusiastic dad?
Source: People [1]
Neil Patrick Harris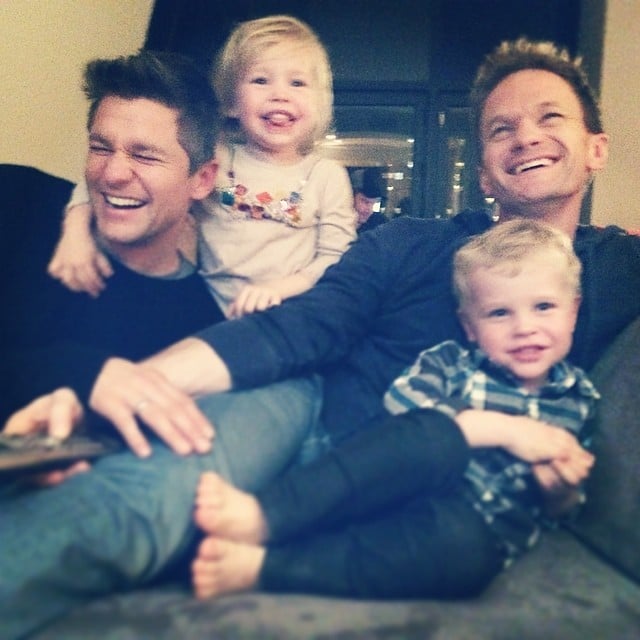 Kids: 3-year-old twins Gideon Scott and Harper Grace
Why Him? We love that Neil and his partner, David Burtka, were one of the first openly gay couples to have babies via surrogate in Hollywood. When asked about the twins on Katie Couric's talk show last June, Harris replied [2], "They can say words and things, and it's great because if they say, 'More banana, please, Papa.' Well, when they say it like that, how can I say no?"
Source: Instagram user instagranph [3]
Brad Pitt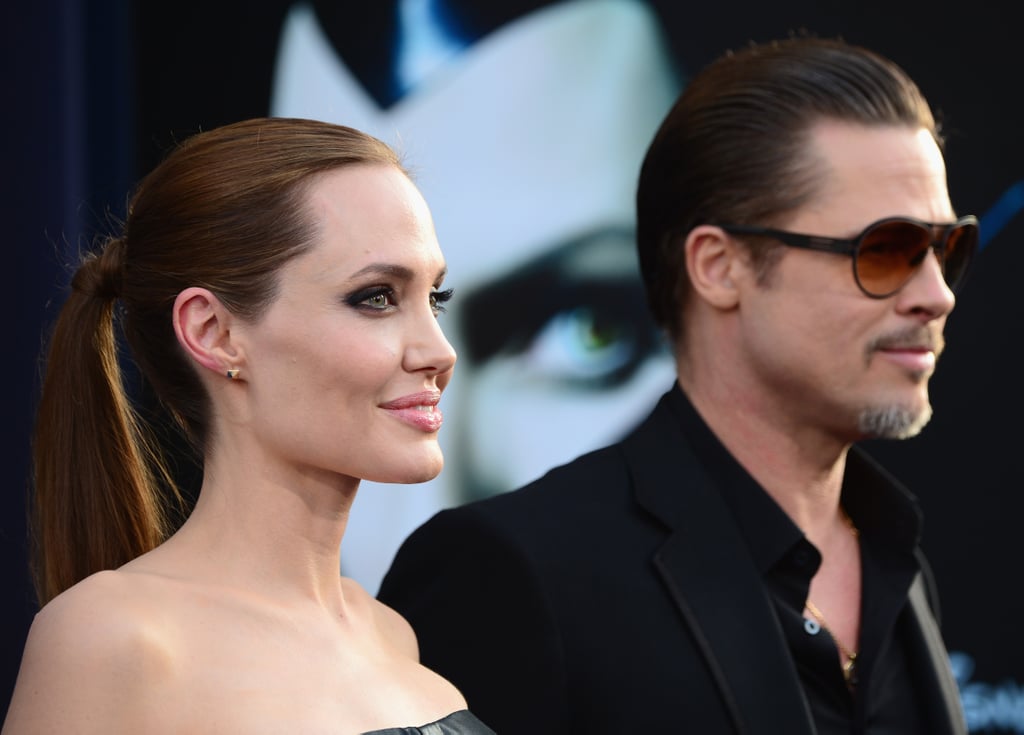 Kids: Maddox, Pax, Zahara, Shiloh, Vivienne, and Knox
Why Him? Angelina Jolie [4] and Brad make their glamorous movie-making, globe-trotting life with their massive brood seem surprisingly normal. "I always thought that if I wanted to do a family, I wanted to do it big," Brad told Esquire magazine about his six kids [5]. "I wanted there to be chaos in the house . . . There's a constant chatter in our house, whether it's giggling or screaming or crying or banging. I love it. I love it. I love it. I hate it when they're gone. I hate it. Maybe it's nice to be in a hotel room for a day — 'Oh, nice, I can finally read a paper.' But then, by the next day, I miss that cacophony, all that life."
David Beckham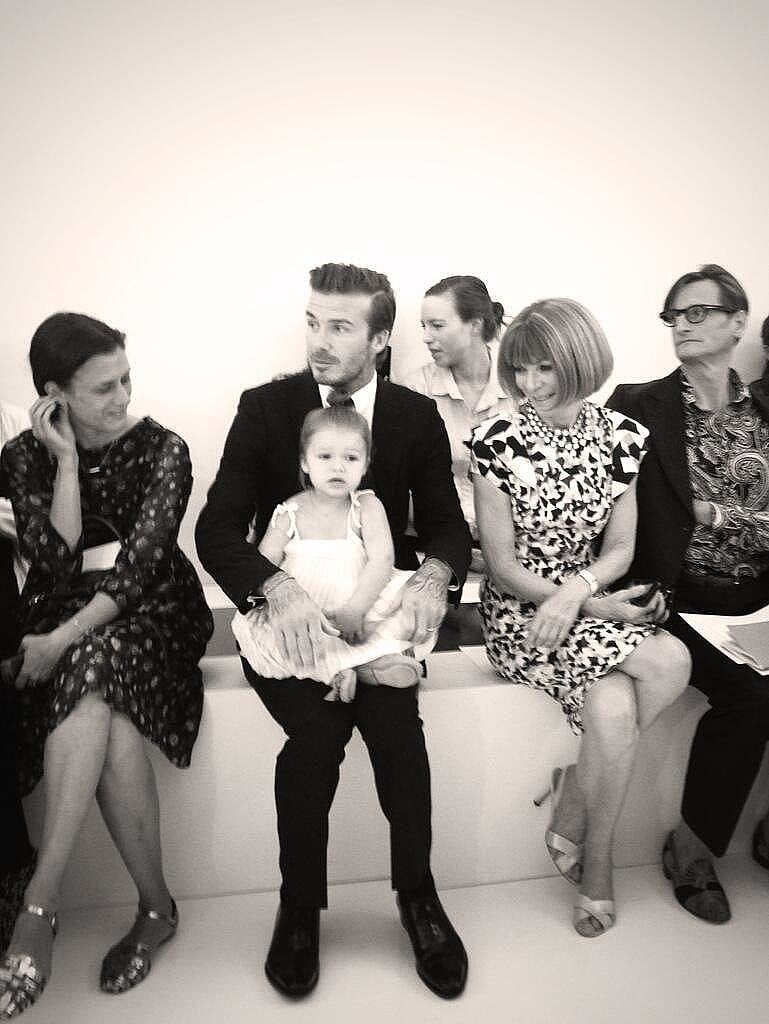 Kids: Romeo, Cruz, Brooklyn, and Harper
Why Him? For starters, who wouldn't want to inherit this DNA?! The seriously devoted dad is constantly spotted doting on his four kids and wife Victoria. Soon after the birth of baby Harper, papa Beckham hit the field for the World Football Challenge in a pair of pink and white cleats embroidered with all four kids' names [6] — swoon!
Source: Twitter user victoriabeckham [7]
Will Ferrell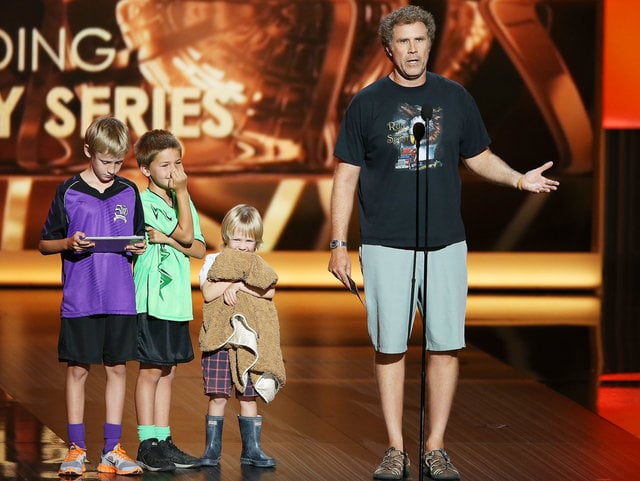 Kids: Sons Magnus, Mattias, and Axel
Why Him? The famous funnyman has a reputation for being one of the nicest guys in Hollywood, and he recently got the whole family in on what we thought was the most entertaining award presentation of the evening at this year's Emmy Awards.
Jay Z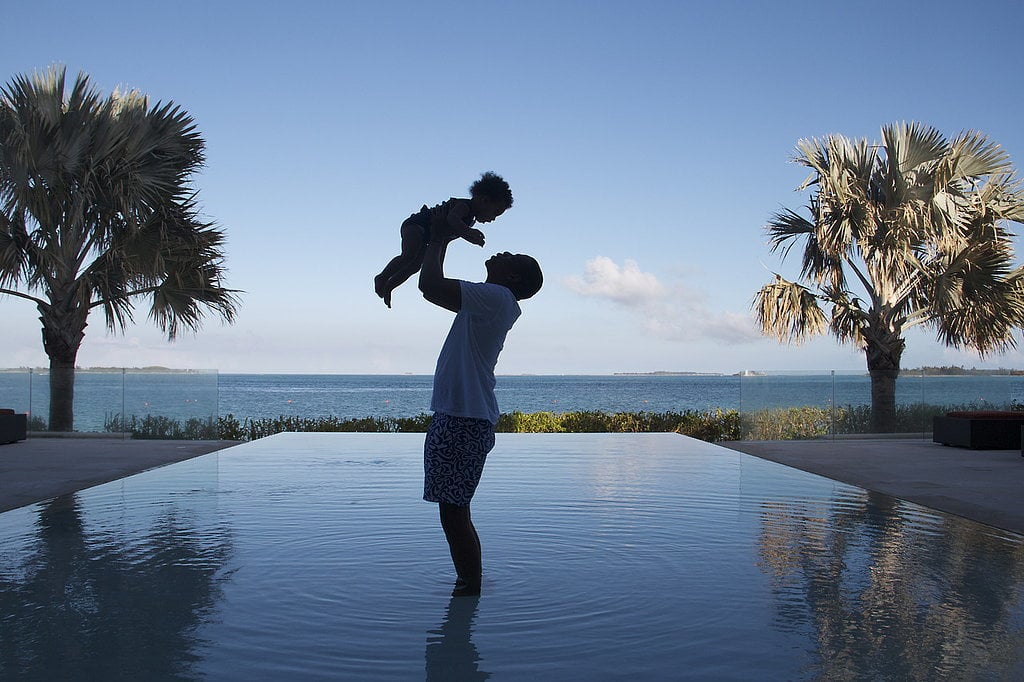 Kids: 2-year-old Blue Ivy
Why Him? Let's face it — it doesn't get much cooler than being able to call Jay Z "Dad." Just two days after baby Blue's birth, Jay released "Glory," his musical tribute to her. "The most amazing feeling I feel / Words can't describe what I'm feeling for real / Maybe I paint the sky blue / My greatest creation was you," he sang for his infant daughter.
Source: Tumblr user Beyoncé Knowles [8]
Prince William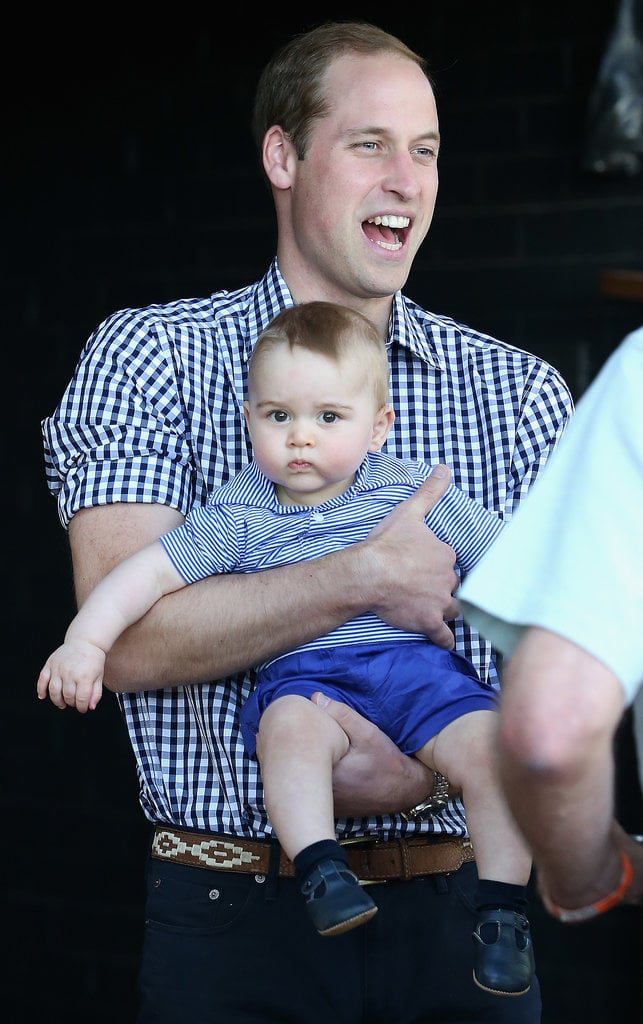 Kids: Prince George, 11 months
Why Him? Aside from all the obvious perks that come with being royalty, we have a strong appreciation for the new dad's hands-on approach to fatherhood. In his first interview as a father, William told CNN, "I am as independent as I want to be, same as Catherine and Harry. We've all grown up differently to other generations, and I very much feel if that I can do it myself, I want to do it myself. There are times where you can't do it yourself and the system takes over, or it's appropriate to do things differently. But I think driving your son and your wife away from the hospital was really important to me." Bravo, Prince William!
Matt Damon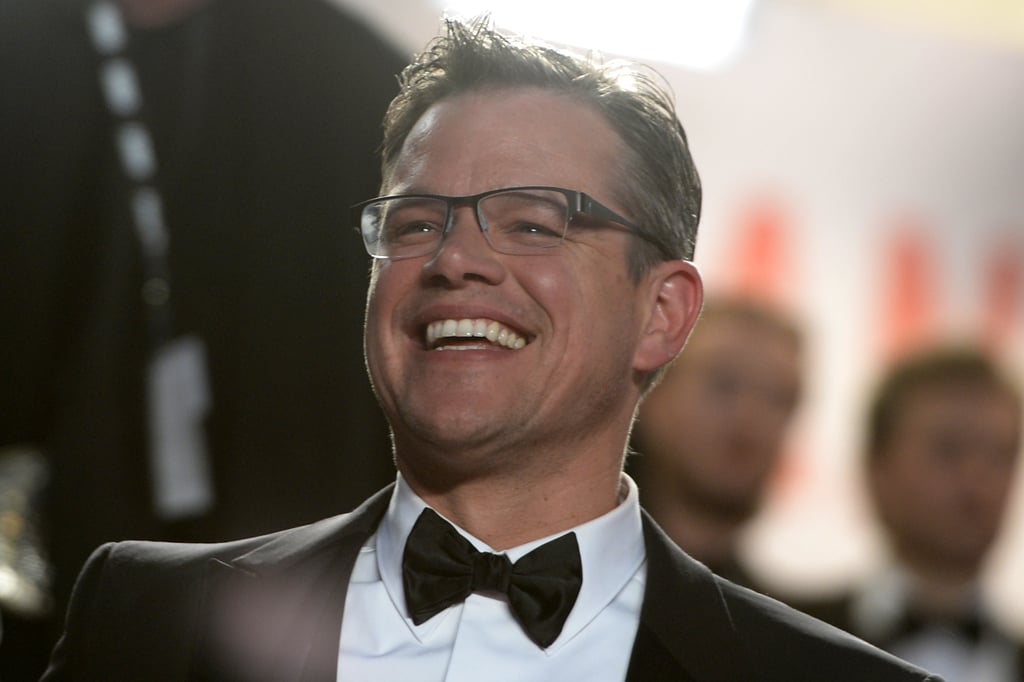 Kids: Stepdad to Alexia and dad to Isabella, Gia, and Stella
Why Him? Damon doesn't just have a reputation as a family man. Despite his incredibly busy career, he puts his wife, Luciana, and four girls first on a consistent basis and is insistent on bringing his kids up with a strong moral compass. "We have a two-week rule — we can't be apart as a family for longer — and so far we haven't gone beyond a week. I'm doing a movie in Vancouver at the moment, and I get a red-eye flight Friday night; then on Sunday night, I catch the red-eye flight back to Vancouver at 1:30 a.m. Then I sleep and go to work at 5:30 a.m. It's brutal. The good news is that the kids know I'm going to be home every weekend. As they are waking up on Saturday morning, I come through the door," the dedicated dad told The Guardian [9].
Ben Affleck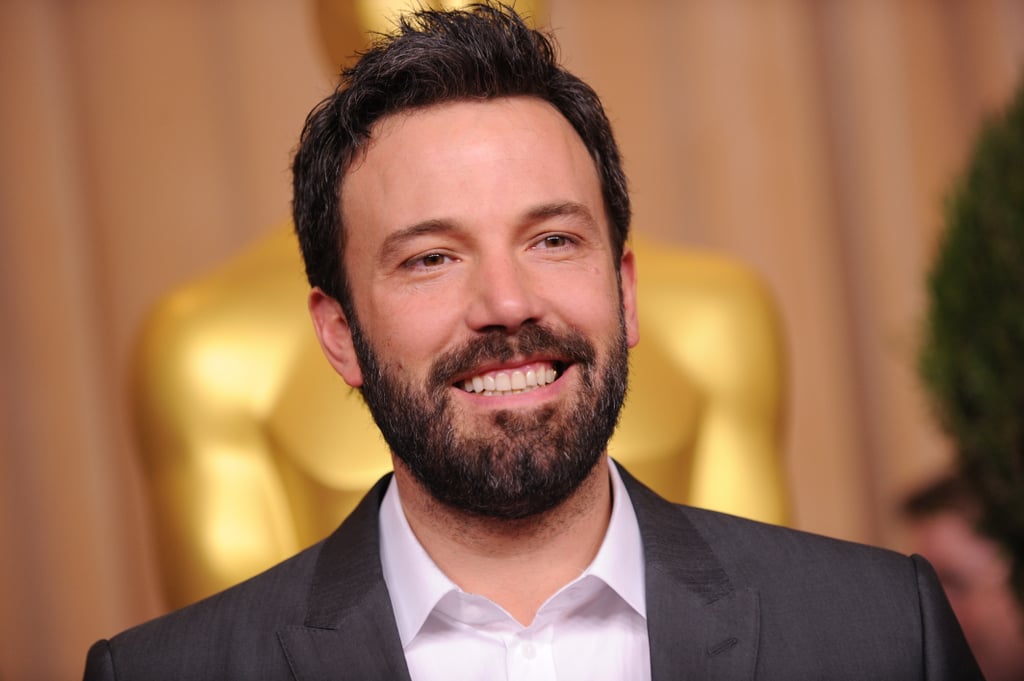 Kids: Violet, Seraphina, and Samuel
Why Him? Ben seems to have a refreshingly realistic approach to parenthood and isn't afraid to find the humor in raising kids. "I went around my whole life thinking I was more or less as smart as women, and then I had kids and realized I couldn't have been more wrong. Like my son, he just runs into walls," the father of three told Jimmy Fallon [10].
Usher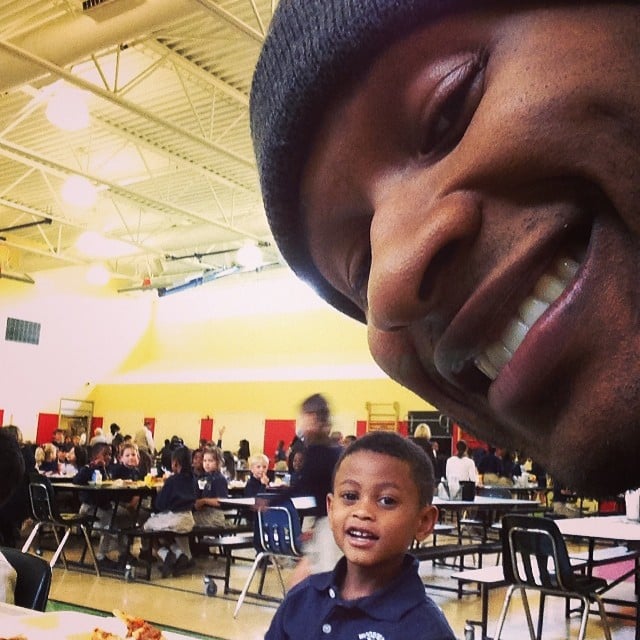 Kids: Usher "Cinco" Raymond V (6), Naviyd Ely Raymond (5), and two stepsons with ex-wife Tameka Foster
Why Him? From the set of The Voice to the classroom cafeteria, Usher may be one of the bestselling musicians in American history, but he always makes time for his little look-alikes.
Source: Instagram user howuseeit [11]