It's tempting to stay in our air-conditioned homes as the temperatures rise, but we also want our kids to get out and enjoy the gorgeous weather. So what's a parent to do in this dilemma? By following a few simple tricks, your child can soak up the sun without dripping in sweat. From food to clothes to activities, here are several simple ways to help your child beat the summertime heat.
Source: Flickr user thelotuscarroll [1]
Stay in the Shade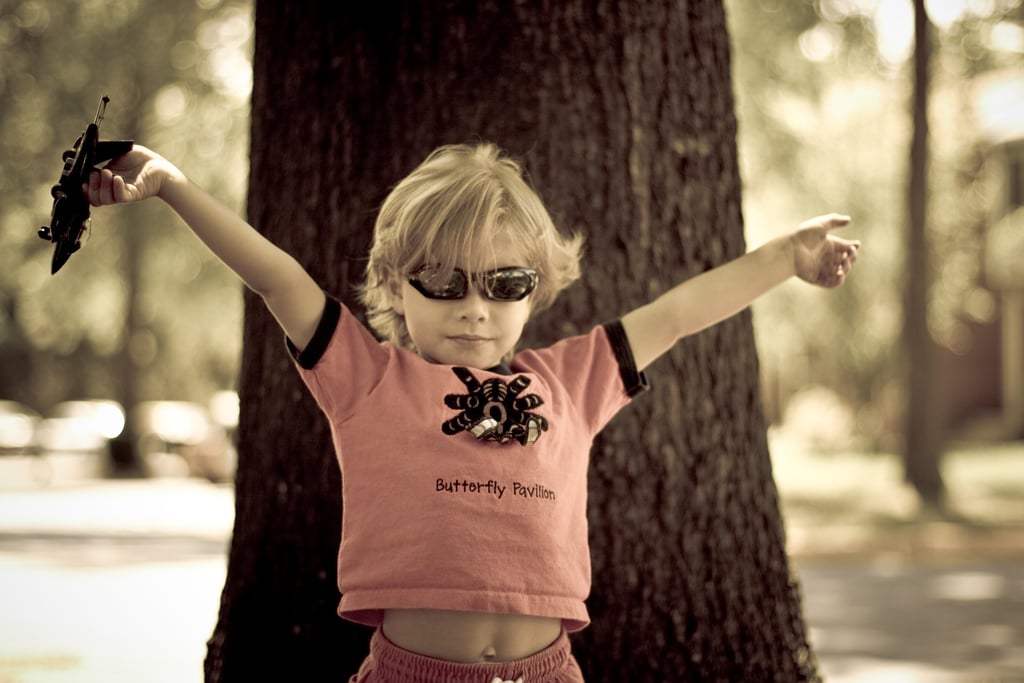 Just because it's hot out doesn't mean you have to stay inside. Find a spot under a tree and settle down with a good book [2].
Source: Flickr user ebolasmallpox [3]
Dive In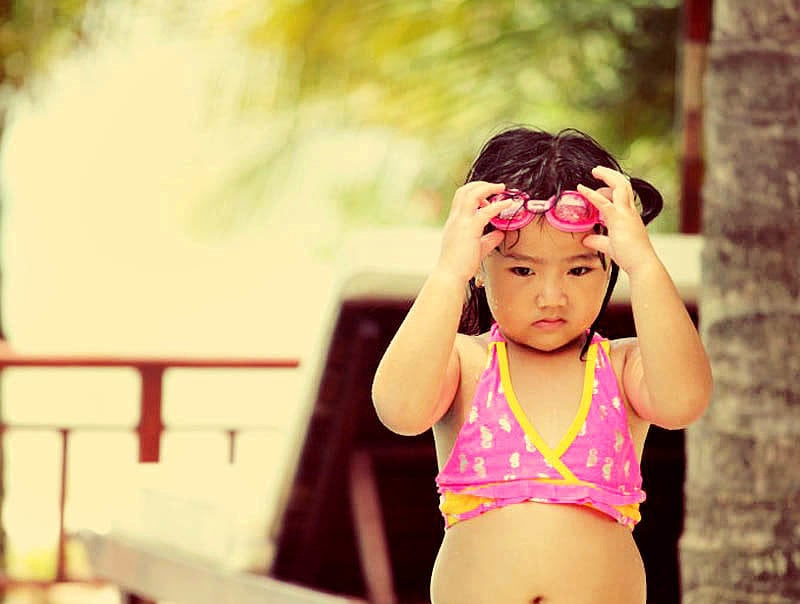 What better way to cool off than taking a swim in the pool, lake, or ocean? If your child doesn't know how to swim [4], Summer is the perfect time to enroll them in lessons.
Source: Flickr user snowcandy9x [5]
Dress to Impress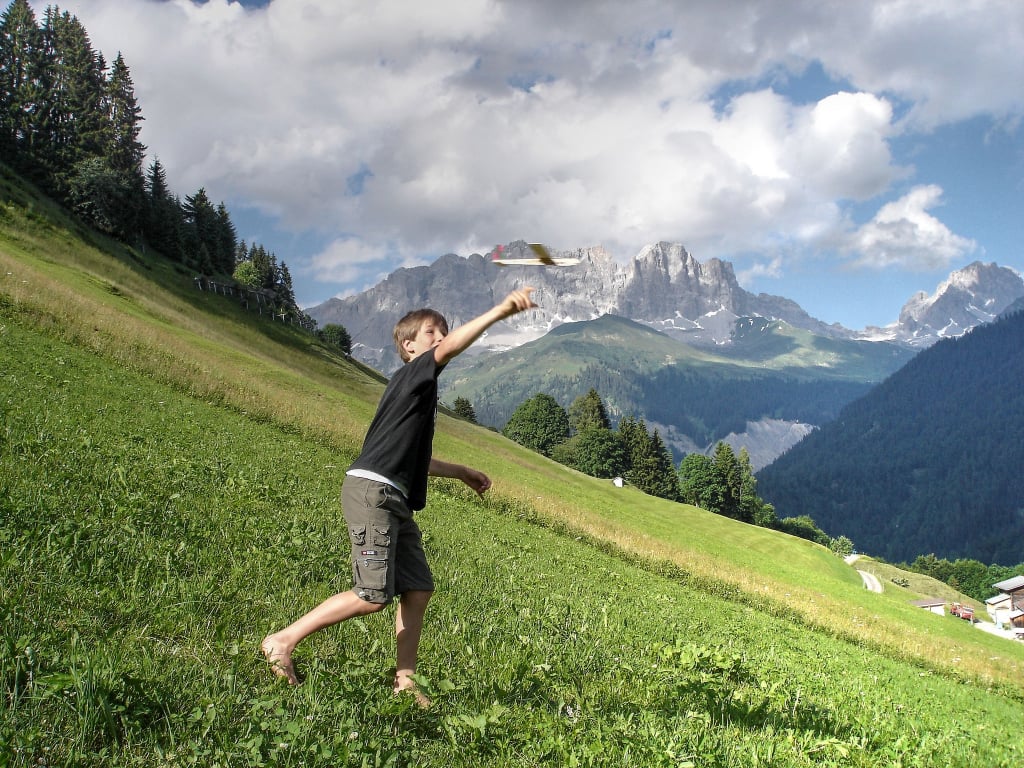 What your child wears has a huge effect on their body temperature. Opt for outfits that are a little loose to allow some breathability, and choose light colors that won't attract as many rays.
Source: Flickr user peterthoeny [6]
Drink Up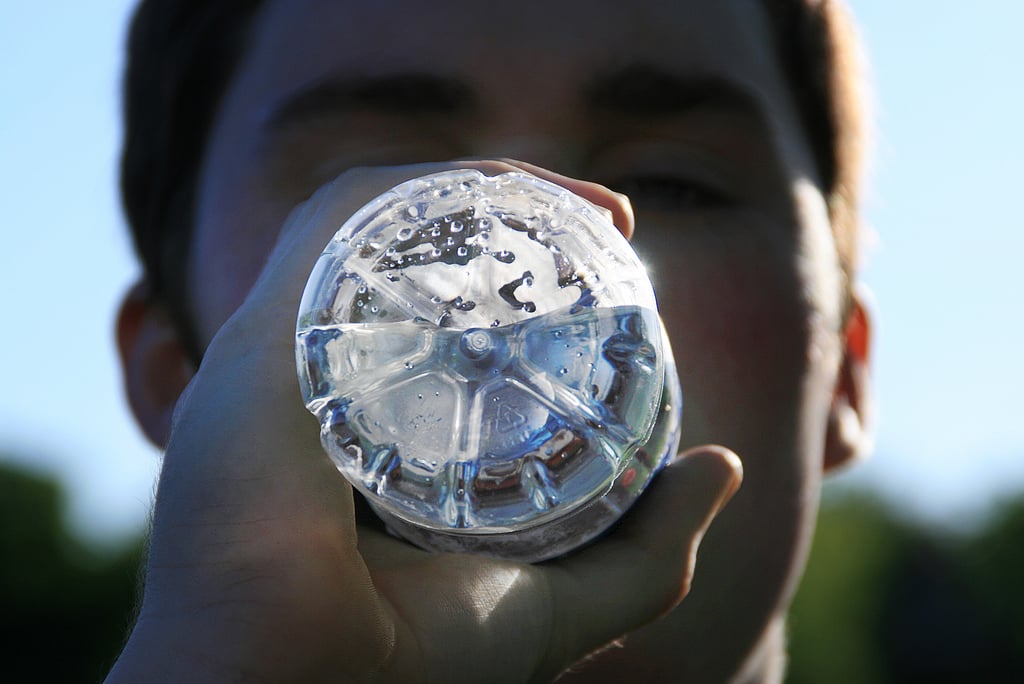 We sweat out way more water during the Summer, so it's important to stay hydrated. Serve the kids water or some of these more flavorful beverages [7].
Source: Flickr user philman [8]
Slip and Slide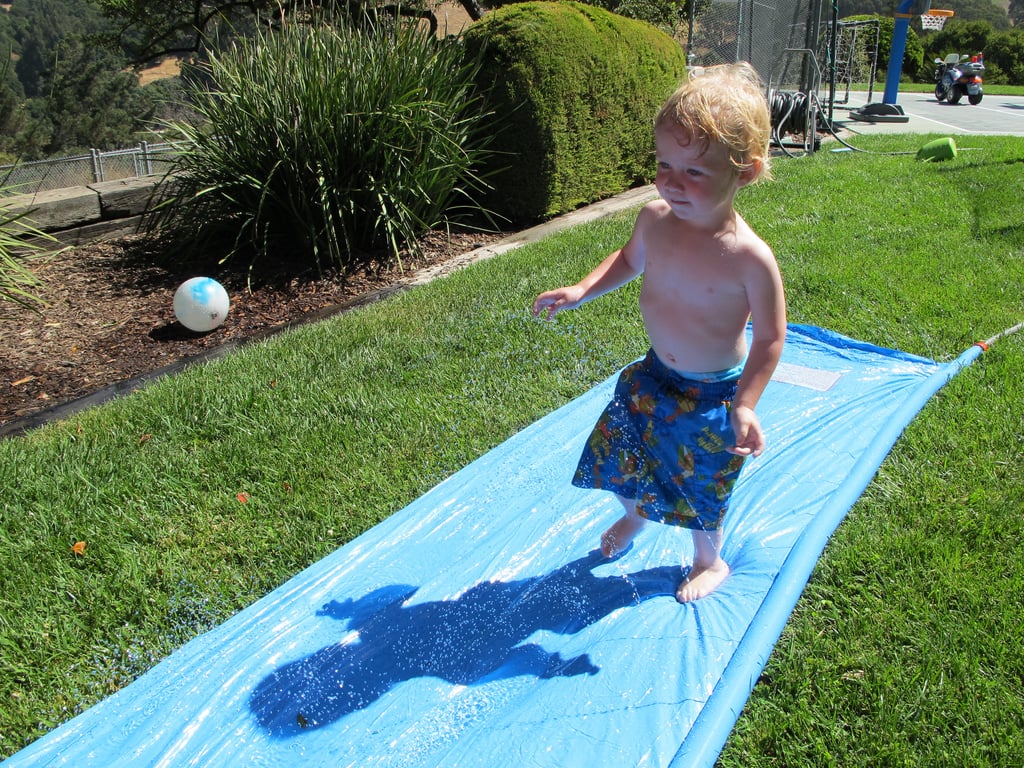 For a fun and slightly adventurous way to cool off, set up a slip and slide in your backyard. You can easily buy one [9] or build your own [10]!
Source: Flickr user THX0477 [11]
Enjoy a Frozen Treat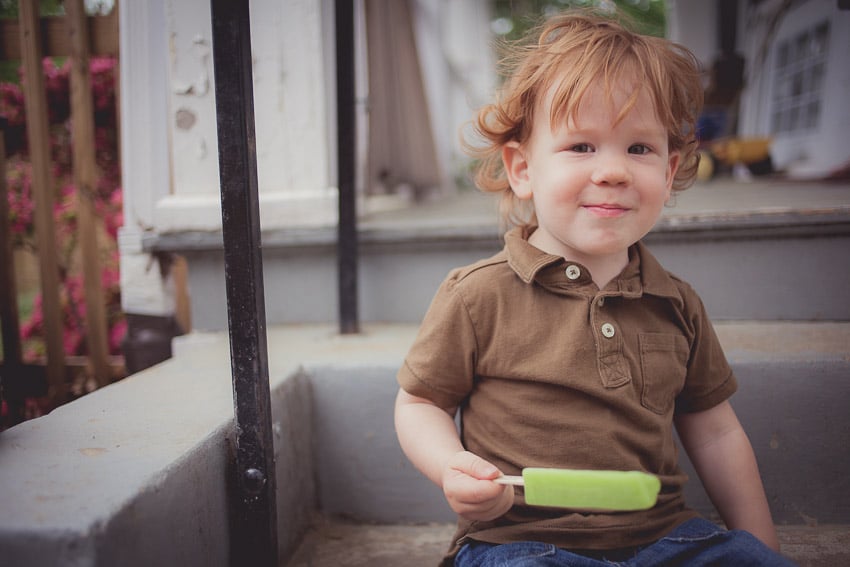 Why buy what you can make yourself? Check out these easy popsicle [12] and ice cream [13] recipes.
Source: Flickr user petruzzophoto [14]
Hose Them Down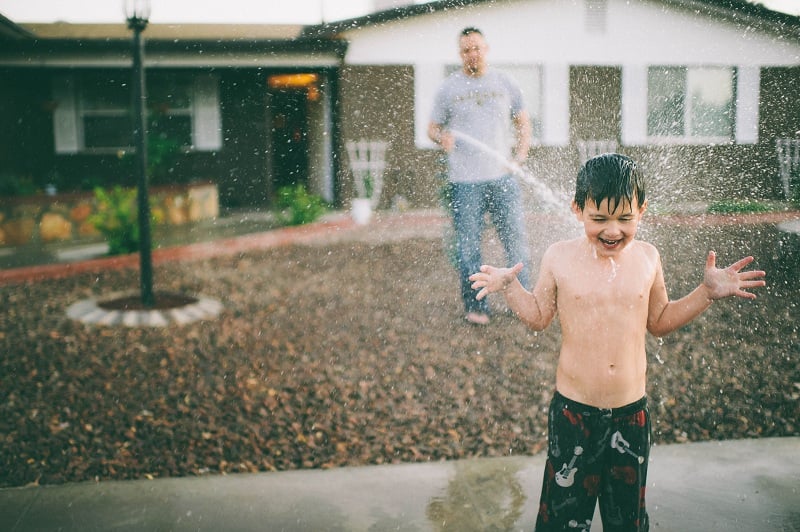 Nowhere near a body of water? No problem! Turn on the hose and let the kids run through it. For even more fun, use the water as a limbo stick and see how low they can go.
Source: Flickr user demandaj [15]
Cool Their Cap
A hat is a great way to shield kids from the sun, but you can take the cool factor up a notch by placing an ice cube in it. The melting cube provides some much-needed relief from the heat.
Source: Flickr user sis [16]
Start a Water War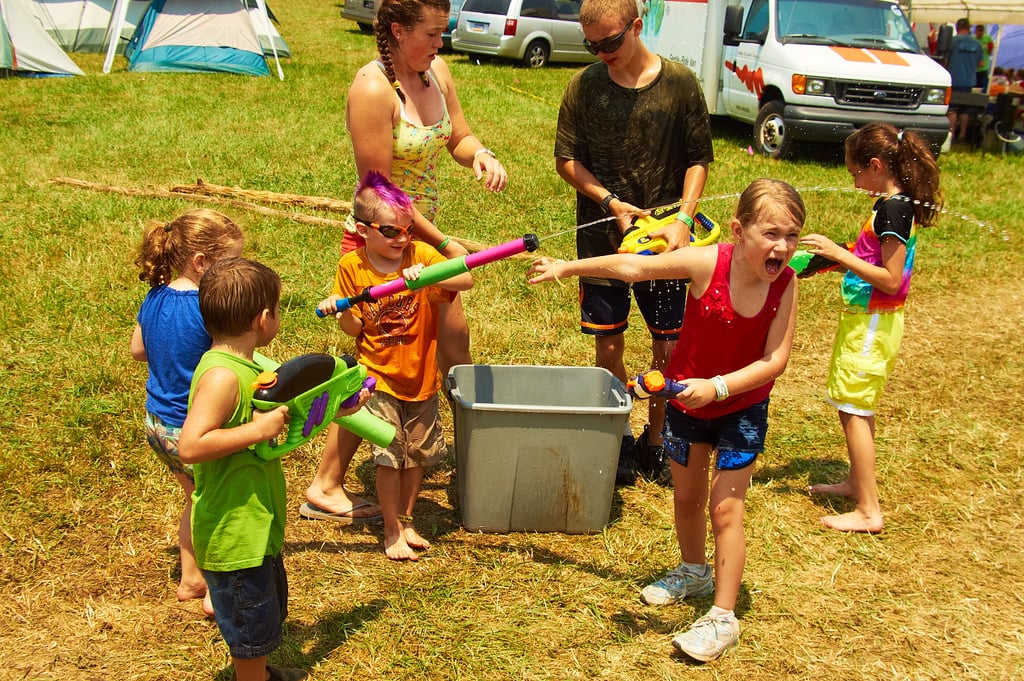 Gather all the neighborhood kids for an old-fashioned water gun war. If you prefer to keep toy guns out of the house, simply fill up some water balloons for the fight.
Source: Flickr user kpmgeek [17]
Chow Down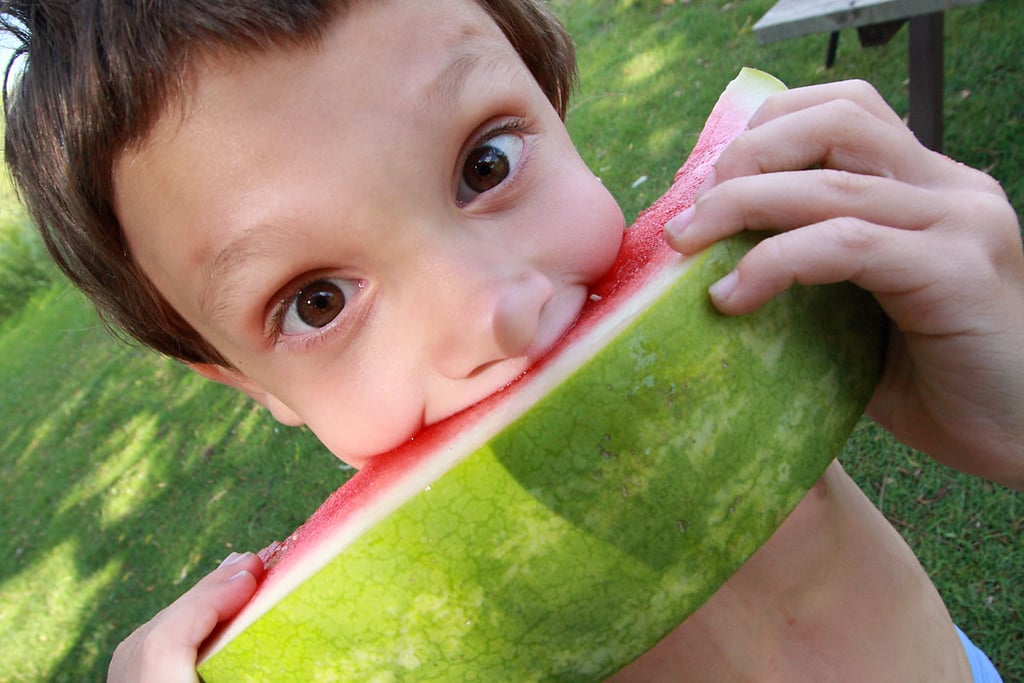 Watermelon is a summertime staple for a good reason. The refreshing and healthy snack acts as an internal air conditioner, cooling kids off as they eat.
Source: Flickr user tudor [18]
Relax
While it's important for kids to exercise, running around in the heat can cause dizziness, nausea, and fainting. So when the temperatures get too high, let the kids kick back and do nothing.
Source: Flickr user Ano Lobb [19]