Back in the early 2000s, Ben Affleck [1] and Jennifer Lopez [2] made headlines in Hollywood with their high-profile relationship. The couple first started dating in July 2002, after meeting on the set of their movie Gigli, and later became engaged a few months later in November. Less than a year later, their wedding [3] was postponed because of "excessive media attention," which led to their breakup in January 2004. While the two eventually moved on with other people, they haven't been shy about talking about their relationship [4] to the press, with Jen referring to it as "a genuine love" in an interview with People [5].
Fast-forward to today, and the two are making headlines once again [6] after People reported that they've been spending time together following Jen's split from Alex Rodriguez [7]. "They are friends. They have always been friends and they have seen each other through the years," a source told the publication. If you're feeling a little nostalgic, you'll definitely get a kick out of these incredible throwback photos of the former couple.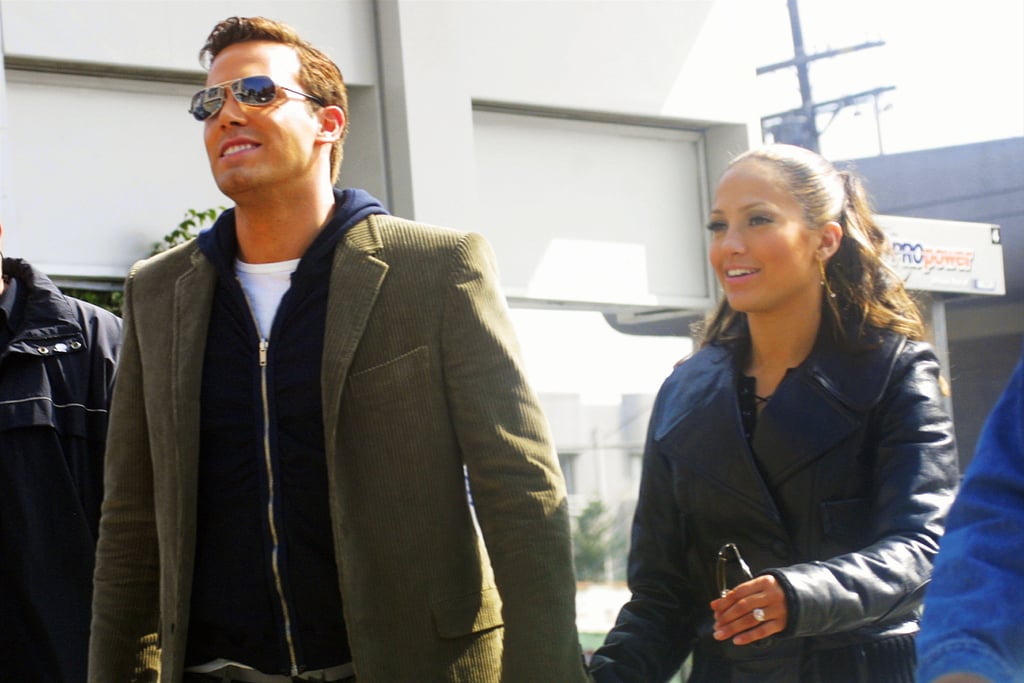 The two took a stroll in Beverly Hills, CA, while filming the singer's music video for "Jenny on the Block" in October 2002.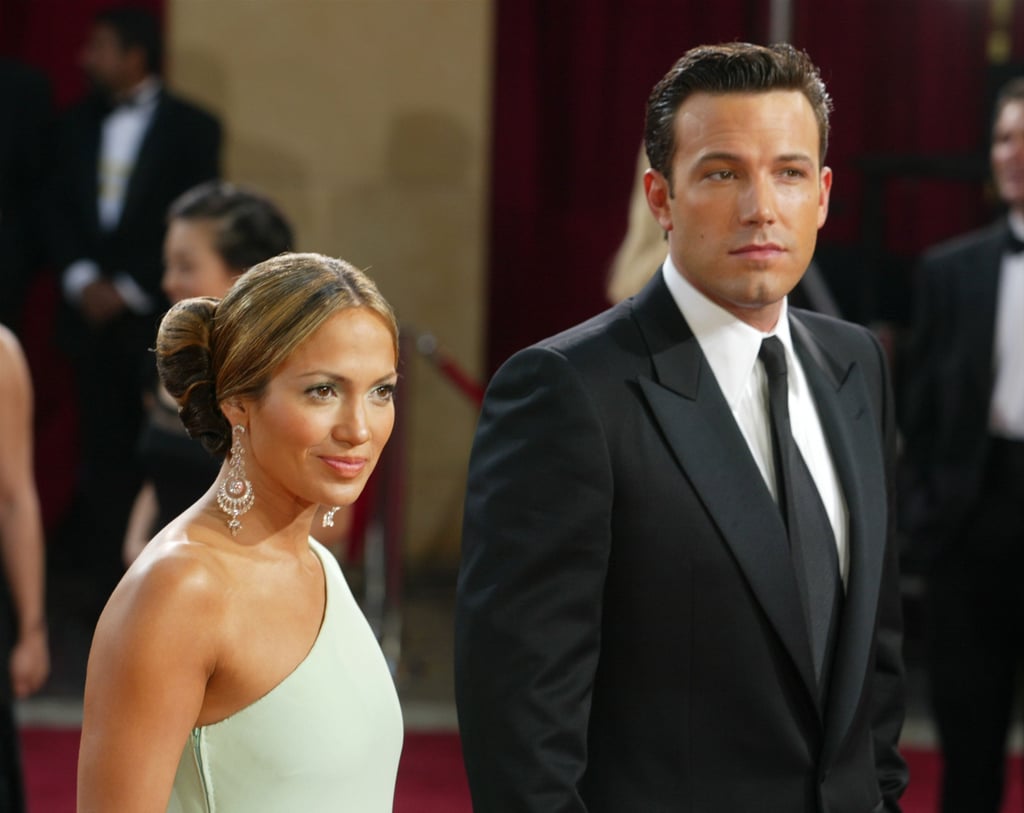 The pair got all dressed up for the Oscars in 2003.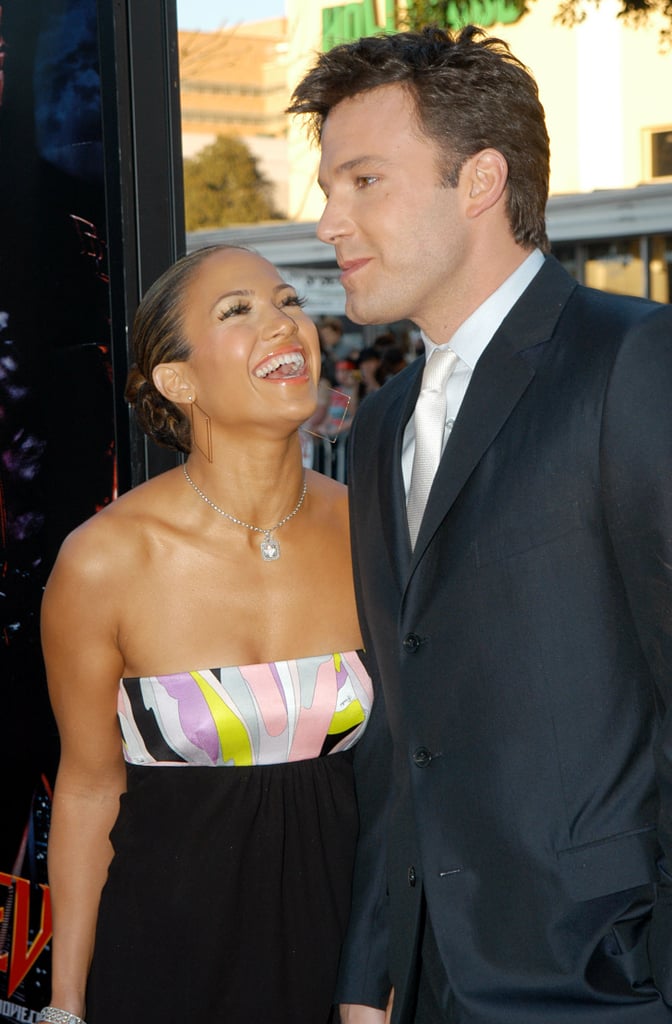 Jen just couldn't contain her laughter at the LA premiere of Ben's movie Daredevil in February 2003.
The two were super flirty at an LA Lakers game in May 2003.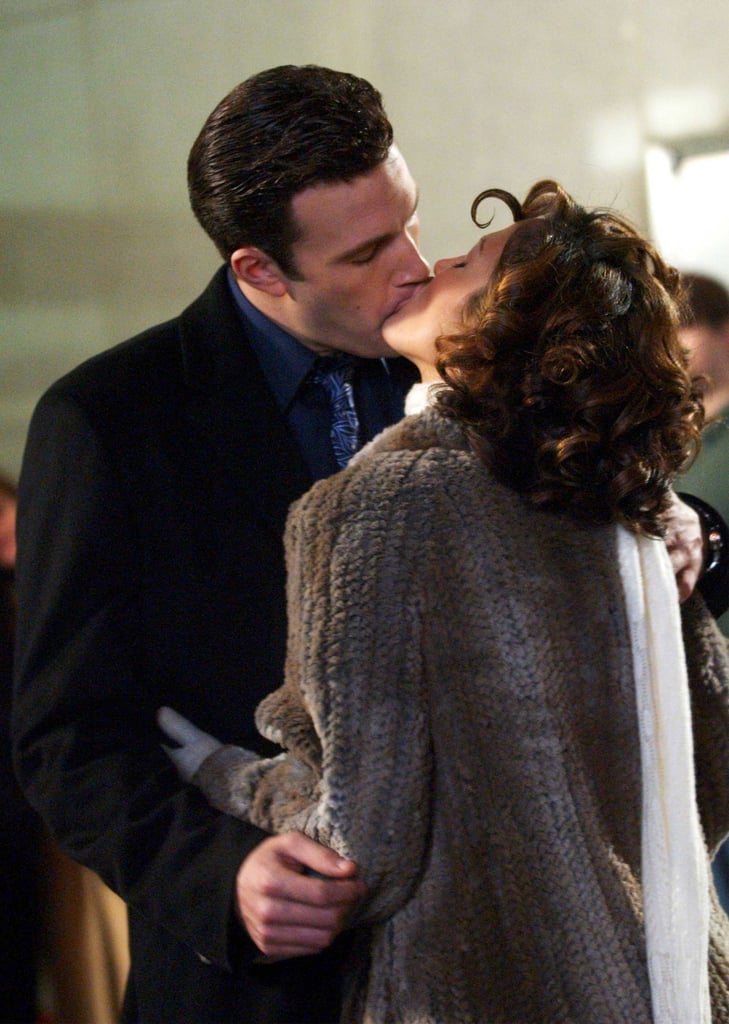 The pair showed major PDA as they filmed their movie Jersey Girl in November 2002.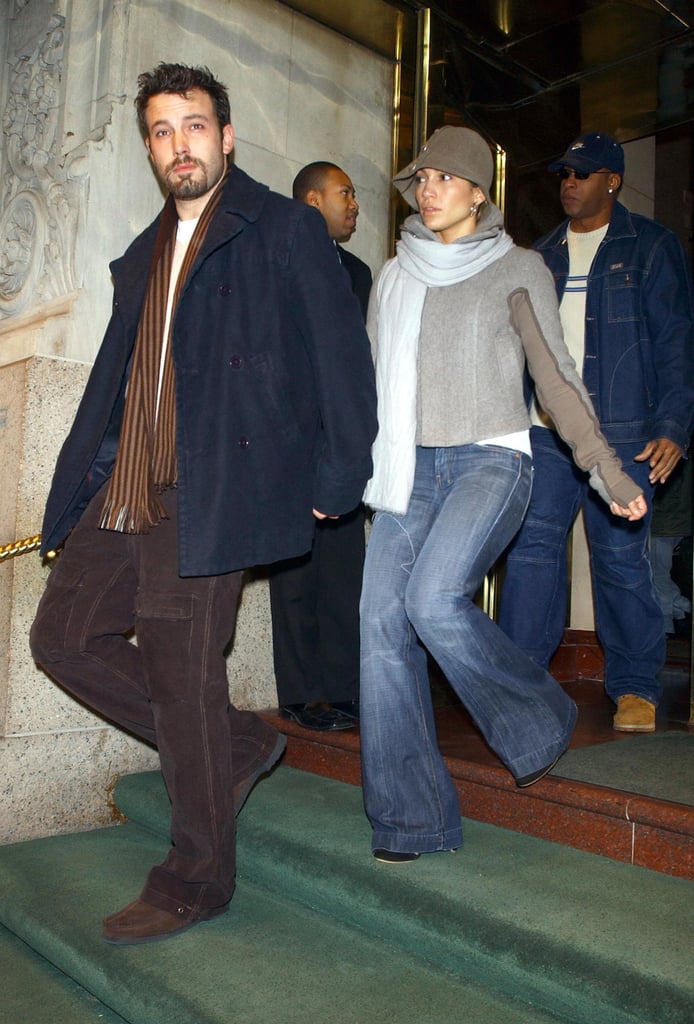 Ben and Jen bundled up during their trip to NYC in December 2003.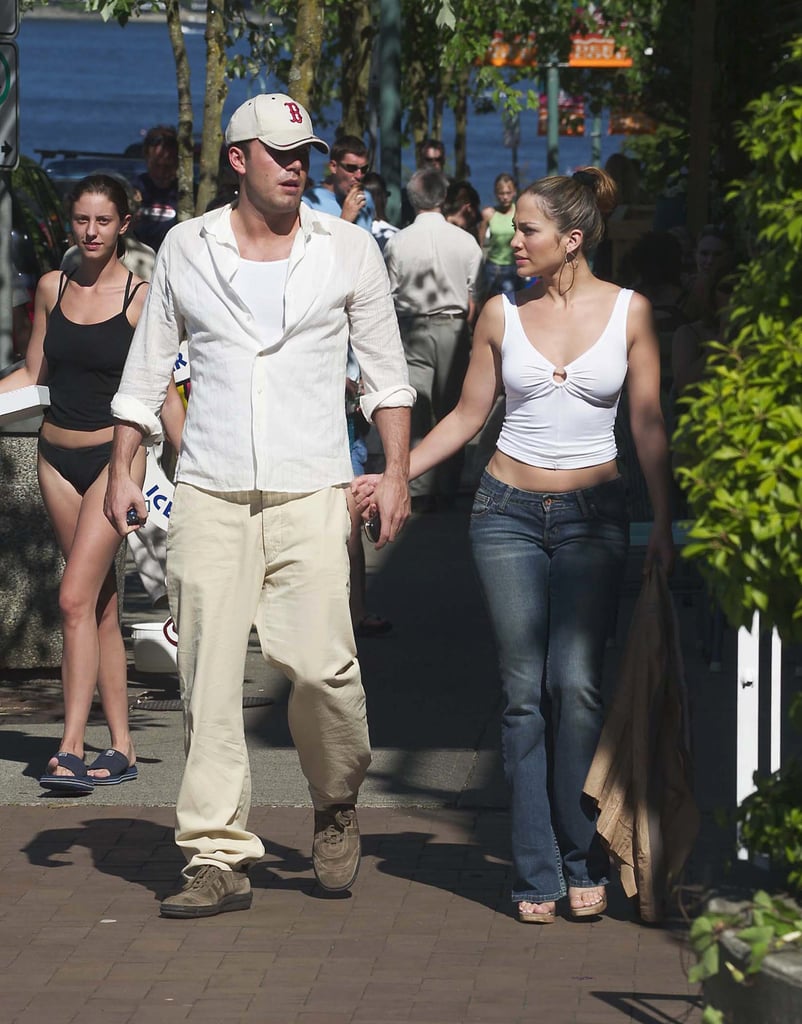 The two looked casual and relaxed as they showed PDA in Vancouver in July 2003.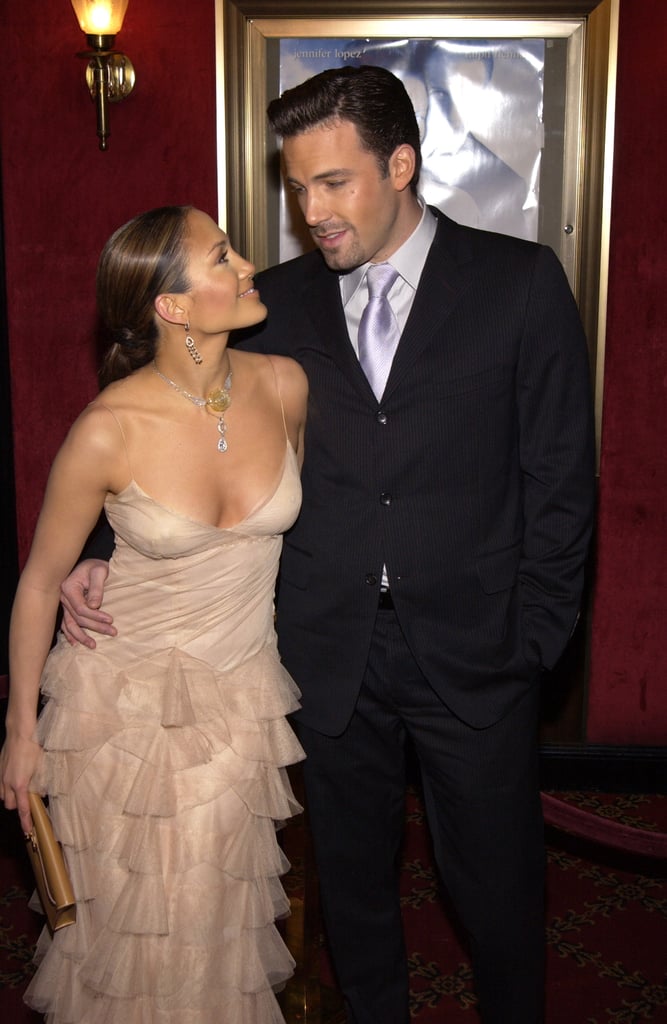 Jen couldn't take her eyes off of Ben as they attended the NYC premiere of her movie Maid in Manhattan in December 2002.
The two were all smiles on the set of their film Jersey Girl in November 2002.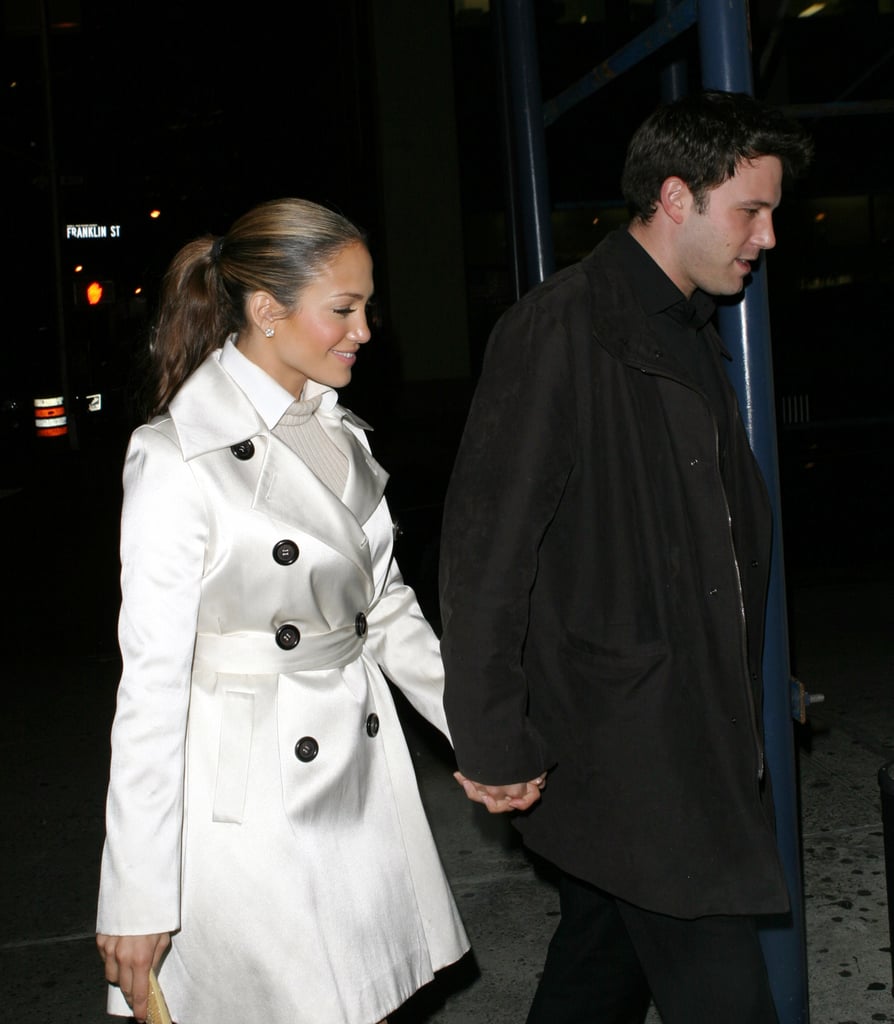 Jennifer flashed a smile during their outing in NYC in October 2003.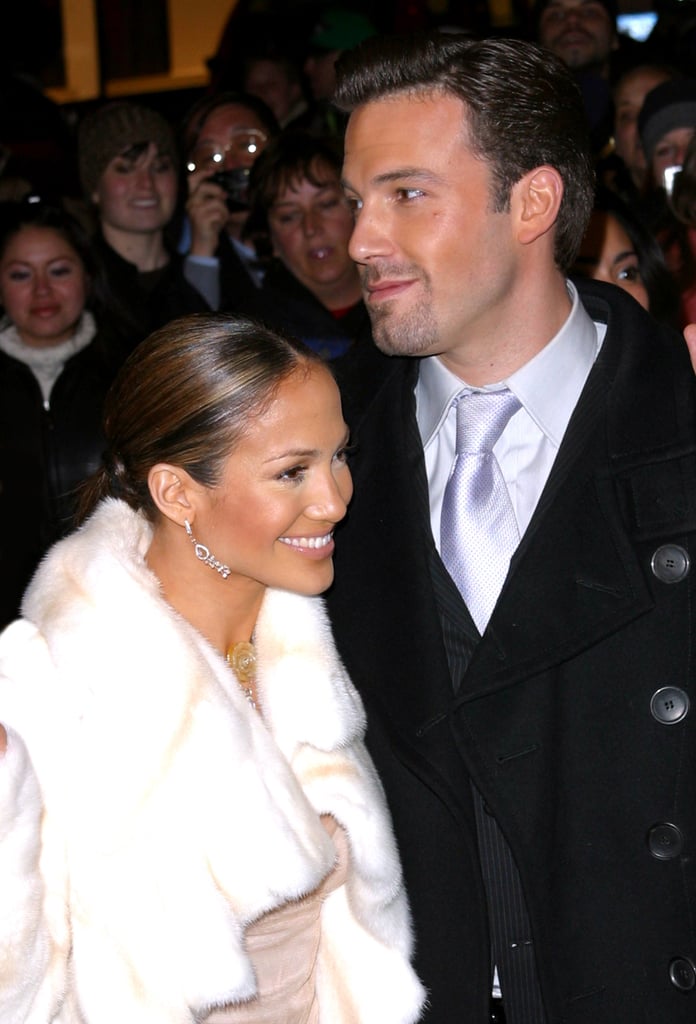 Jen and Ben looked picture-perfect on the red carpet in December 2002.
The two only had eyes for each other at the LA premiere of their movie Gigli in July 2003.