"Aquaman [1]" star and certified heartthrob Jason Momoa [2] has apparently split [3] from his girlfriend of four months, "Baby Driver" and "Ambulance" actor Eiza González [4].
It seems like it has been a challenging year in the romance department for Momoa, who shattered the hearts of fans in January when he announced his split [5] from longtime-partner-turned-wife Lisa Bonet [6]. The actor was with Bonet for 17 years and hadn't had a long list of lovers in the past. Following his split from Bonet, he began dating Gonzalez, but the pair reportedly called it quits [7] after dating for only a few months.
Over the years, Momoa has only opened up his heart to a few lucky women and mainly kept his love life under the radar. If you're curious about the details of Momoa's relationship history and past romances, keep reading!
Jason Momoa and Simmone Jade Mackinnon (1999-2006)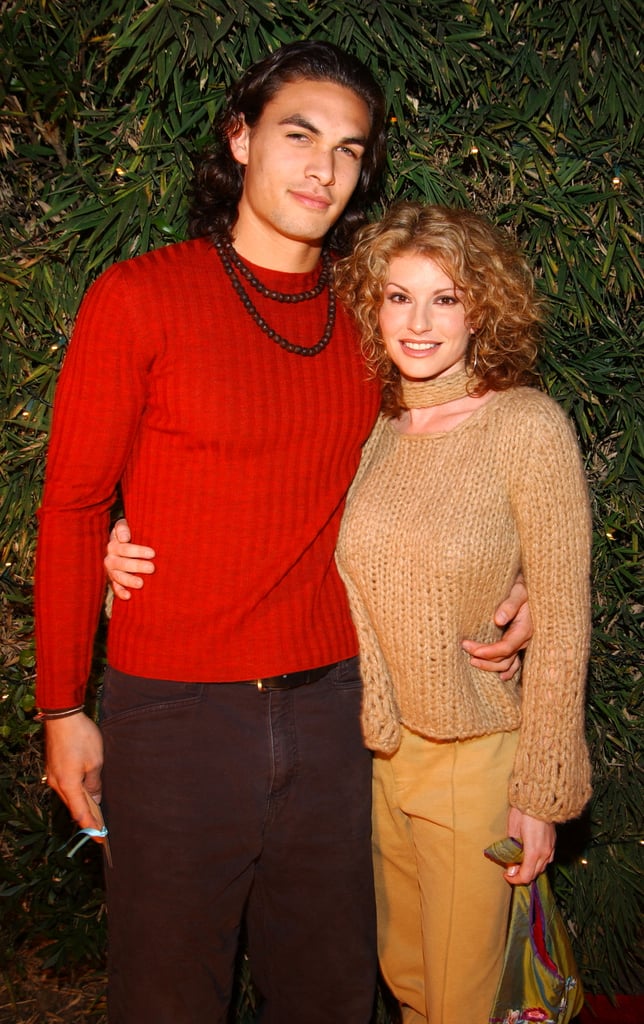 Momoa got his big break as an actor in 1999 at just 19 years old. At the time, he was working at a surf shop in Hawaii when he was urged by fashion designer Takeo Kobayashi to become a model, according to The Express [8]. Not long after, Momoa landed the role of Jason Loane in the popular action series "Baywatch Hawaii."
While working on "Baywatch Hawaii," Momoa met actress Simmone Jade Mackinnon, who was also starring on the show at the time. According to Us Weekly [9], the two started dating not long after they met in 1999. They remained close for years and even got engaged in 2004. Not much else is known about the pair's seven-year relationship, as Momoa was just starting to grow his acting career at the time.
The couple separated in 2006, just two years after their engagement, and Momoa moved on to a new romance.
Jason Momoa and Lisa Bonet (2005-2022)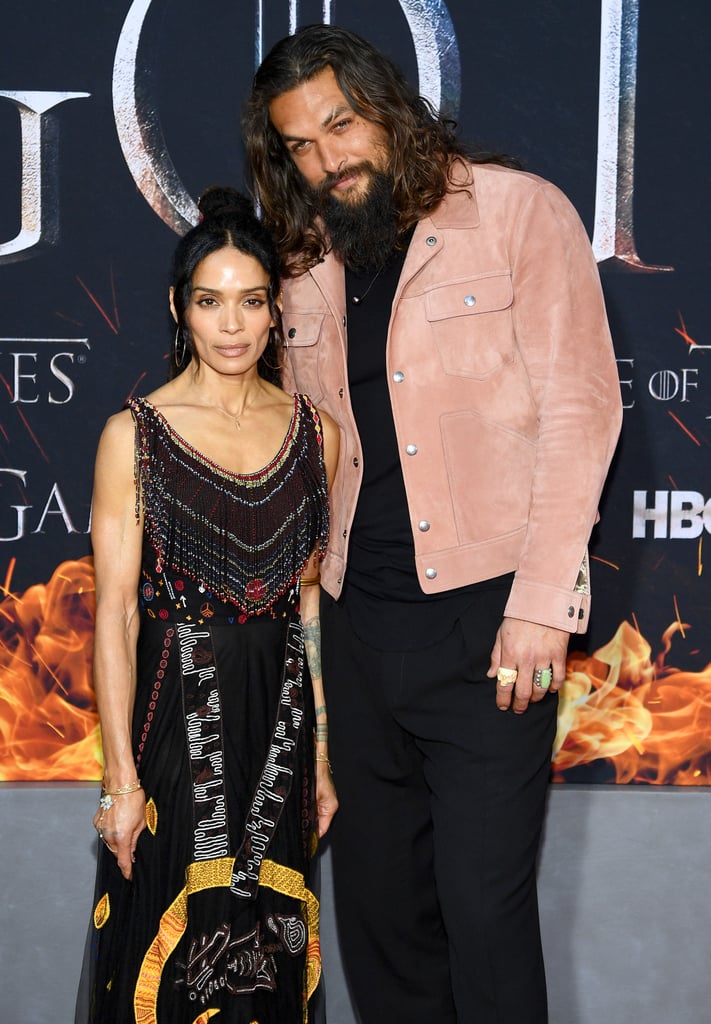 Long before he met actress Lisa Bonet, known for her roles in "The Cosby Show" and "High Fidelity," Momoa already had feelings for her. The actor told Esquire [10] in 2019 that when Bonet was starring in "The Cosby Show" throughout the 1980s, she was his ultimate childhood crush. Despite this and the fact that the two were arguably in the same celebrity circles, they did not meet until decades later.
The exact date when Momoa and Bonet met is not exactly known but is generally reported to be around 2005. In a 2017 interview on "The Late Late Show With James Corden [11]," the "Game of Thrones" actor revealed he met Bonet at a jazz club in Los Angeles, and it was love at first sight for him. "We just happened to be at the right place at the right time . . . I turned to my friend and was like [fakes screaming]. I had f*cking fireworks going off inside, man," he said recalling the event. Bonet, on the other hand, did not have the same experience, telling Porter [12] in 2018, "I can't say it was full-on from the moment we saw each other, but we have been together from the day that we met." After meeting, the two stopped for a late-night bite to eat and were together from that day on.
In two years, Momoa and Bonet welcomed their first child together, Lola Iolani in July 2007, per The Sun [13]. Not long after, the pair continued growing their family and had another child, Nakoa-Wolf, in December 2008. The couple's children, including Bonet's daughter Zoë Kravitz [14] from her ex-husband Lenny Kravtiz, have a strong family bond. Lenny Kravitz [15] told The Times [16] in 2019, "Our families are blended. I love her husband [the actor Jason Momoa [17]] — he's like a brother to me — and I love the kids. It's beautiful, but it takes work."
Rumors of Momoa and Bonet getting married were strong over the years, and the pair officially tied the knot in October 2017. Us Weekly [18] reported at the time that the pair had a private ceremony at their home in Topanga, CA. The two remained married for another four years before announcing their split in January 2022.
The news of the couple's separation came from Momoa's Instagram account. The post, which has since been deleted, read in part (via Today [19]), "We have all felt the squeeze and changes of these transformational times…And so ~ We share our family news: That we are parting ways in marriage. We share this not because we think it's newsworthy ~ but so that~ as we go about our lives we may do so with dignity and honesty."
Rumors that the two were getting back together swirled in February 2022, but in an interview with Access Hollywood [20] at the Oscars in March 2022, Momoa denied the reconciliation rumors. When asked about reuniting with Bonet, the actor said, "We're not back together. We're family, you know? We have two beautiful children together. We're not getting back together. We're family forever."
Jason Momoa and Eiza González (February 2022-June 2022)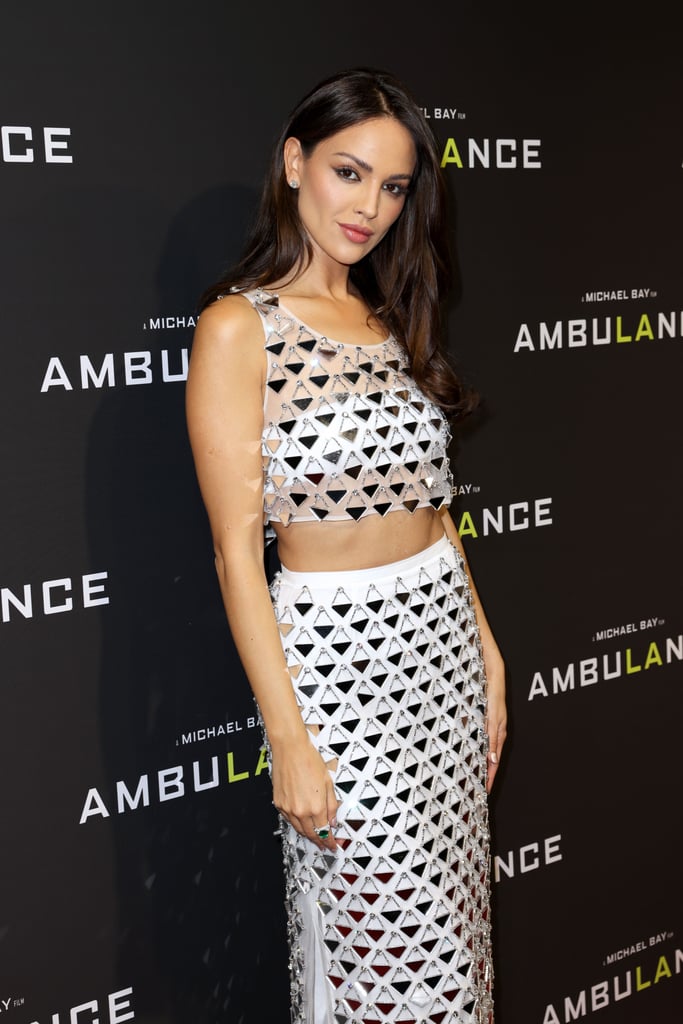 Rumors about Momoa's most recent romance started circulating in February, and speculation flared up again when Momoa was spotted at the premiere of Eiza González's "Ambulance" in April 2022, as reported by Page Six [21]. People [22] confirmed the pair's relationship one month later in May 2022, though at the time, a source told the outlet that their romance was in the beginning stages and merely fun at the moment. "They're both busy with work but are having fun together. It's nothing serious yet," the source said.
On June 14, People [23] reported that González and Momoa had called it quits, stating that a source had told the outlet that "they're just very different people." Another source told the magazine that the pair are "hoping they might work it out," as "they love each other very much having dated quietly for some time before it became public." However, the source added, "They are in different life stages."