It goes without saying that Leonardo DiCaprio is a hit with the ladies [1] — especially women who are probably tall, are probably blond, and have probably walked a runway. Over the years, the Oscar winner has romanced [2] Hollywood actors, Sports Illustrated swimsuit covergirls, and Victoria's Secret catwalk queens, all while trying to prove that he's just a regular guy [3] who loves riding bikes around the city [4], texting his famous friends [5] with club recommendations, and hitting the vape [6] every once in a while.
While plenty of people pine for the love that DiCaprio had with BFF Kate Winslet [7] in "Titanic [8]" (and sort of wish that they would get together IRL [9]), the 47-year-old isn't really doing anything wrong with sowing his oats — just look at his fellow former Hollywood bachelor George Clooney [10], who definitely landed a catch when he married wife Amal in 2014. DiCaprio himself revealed in a previous interview [11] that marriage "will come when that time comes," adding, "You can't plan it. It's just going to happen when it happens." For now, we're looking back on DiCaprio's relationship history, from the true romances to the rumored flings. Keep reading to see them all now.
Bridget Hall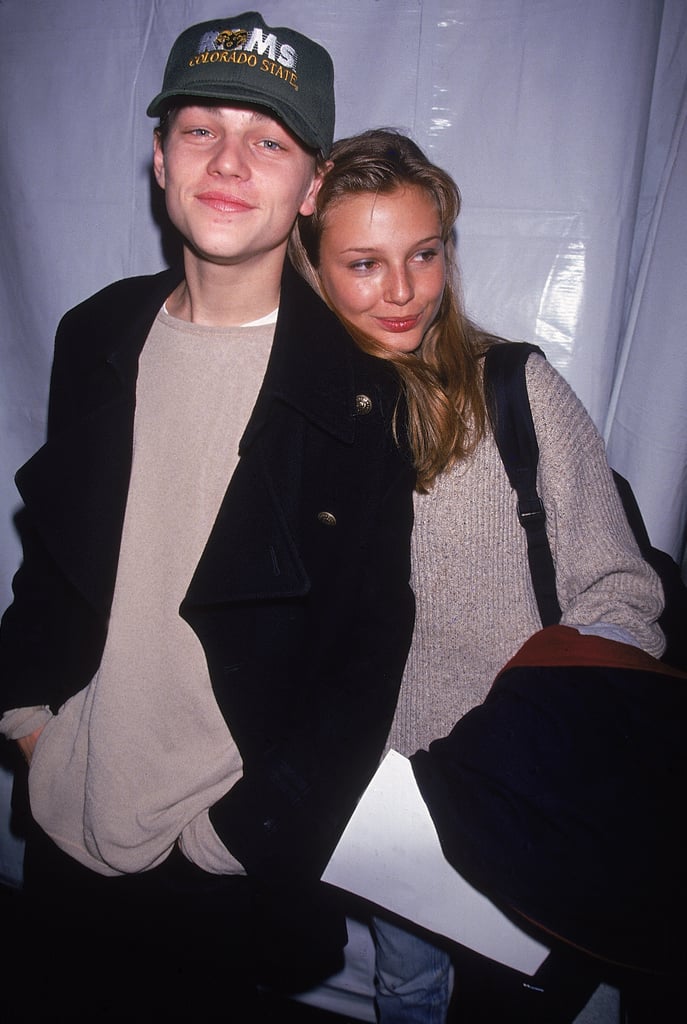 According to a report in The London Sun [13], DiCaprio and supermodel Bridget Hall were spotted several times "canoodling together" around NYC in 1994. Hall has maintained that the two were just friends, though rumors have persisted that they hooked up, with some even going so far as to report that she once said, "He was lousy in bed. The sex was bad," and dumped him after finding the encounter "disappointing."
Naomi Campbell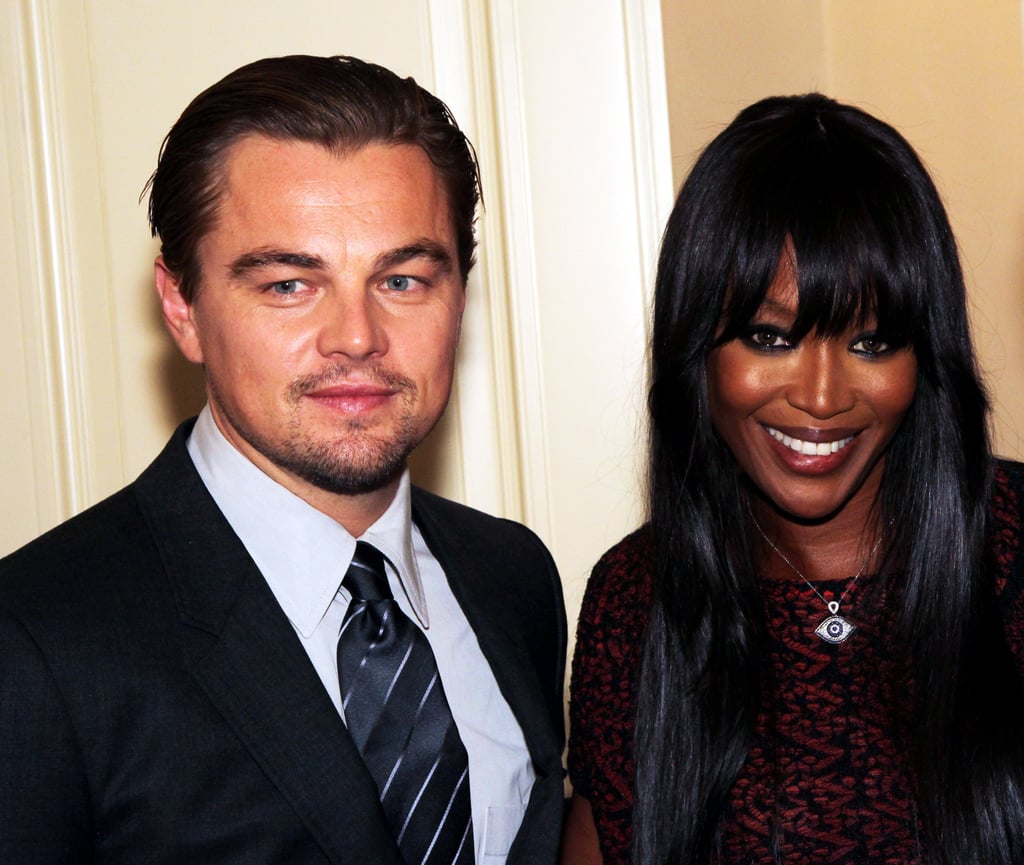 The two are close friends, yes, but it's long been reported that he and the supermodel hooked up back in the day (1995, to be exact) and decided to just keep things platonic. Over the years, they've gone on vacations together with their group of mutual friends and have hosted — and attended — each other's charitable events. Oh, and he also photobombed her selfie with 50 Cent [14].
Kristen Zang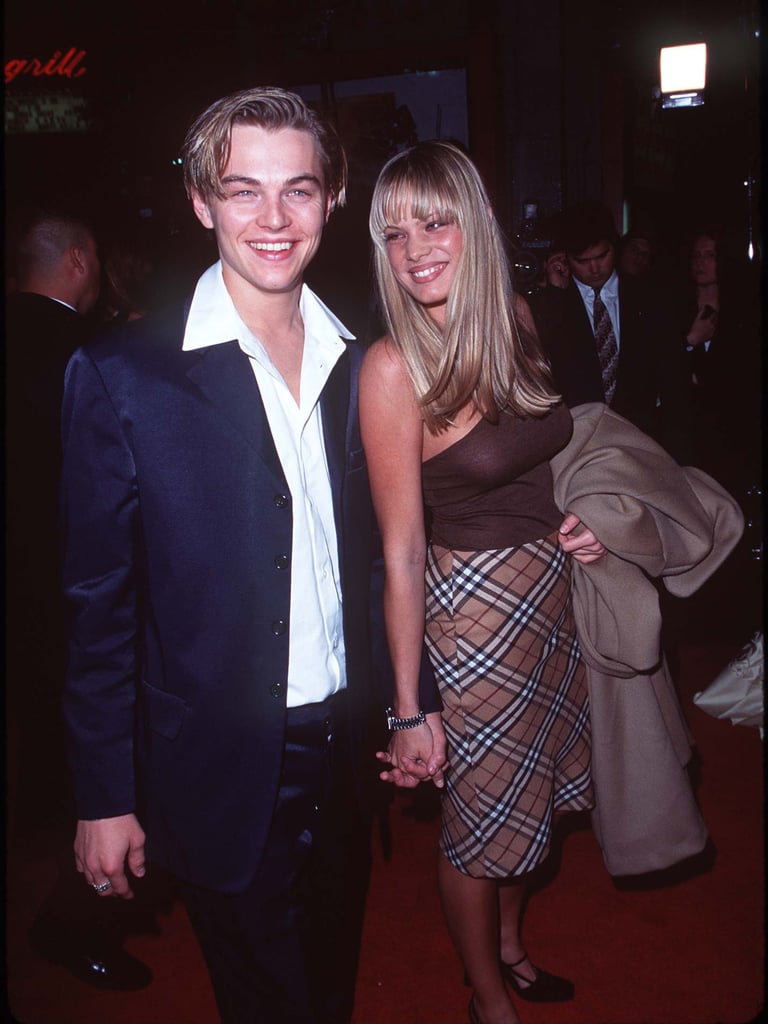 DiCaprio dated Zang, a model and actor, for 15 months between 1996 and 1997, just before he shot to fame in "Titanic [15]," and he brought her as his date to the premiere of "Romeo + Juliet." After their breakup, Daily News [16] published a piece reporting that Zang dumped the then-23-year-old because of his immaturity and group of guy friends, with a source saying that he needed to "grow up."
Helena Christensen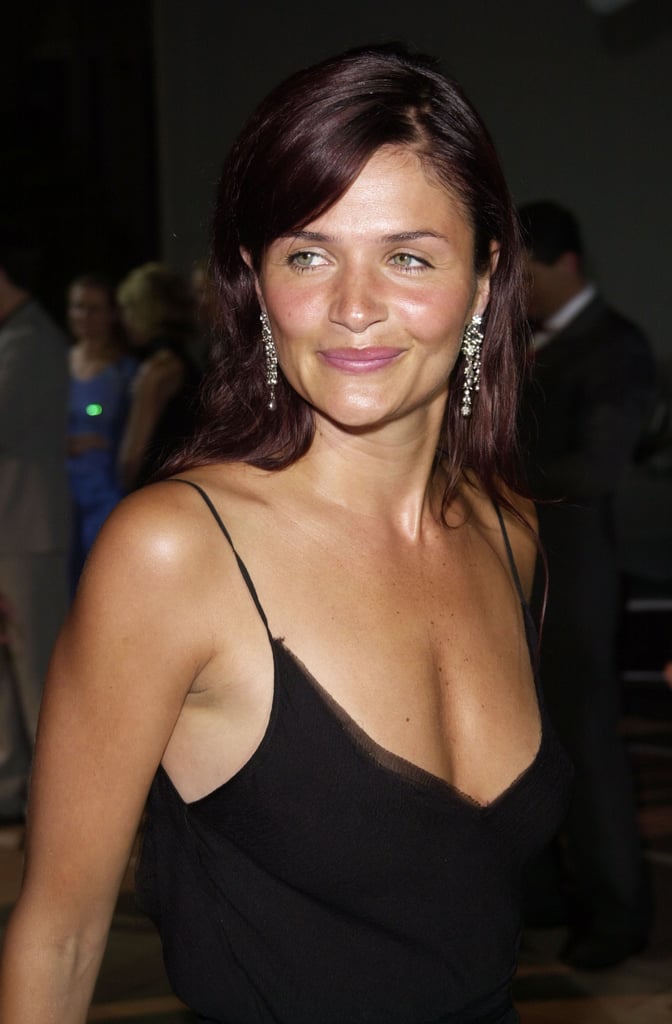 The stunning Danish model was reportedly one of the first women who DiCaprio "partied" with [17] after his meteoric rise to fame with "Titanic [18]" in 1997. He was rumored to have hooked up with the former Victoria's Secret Angel before she got together with "The Walking Dead [19]" star Norman Reedus, whom she was with for five years.
Natasha Henstridge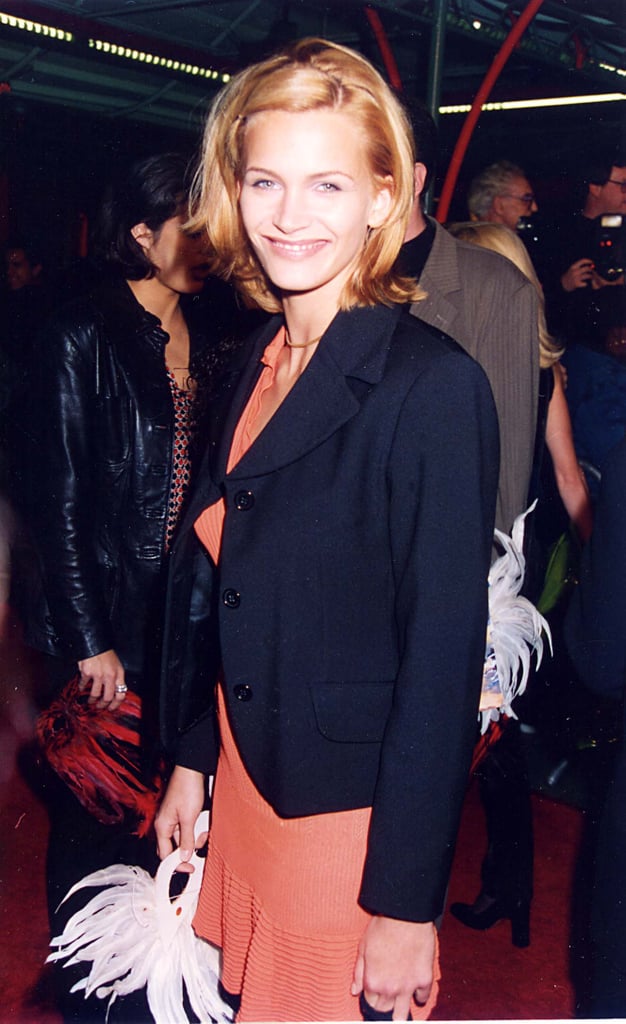 The actor was reported to have "had a fling" with "Species" star Natasha Henstridge [20] in 1997.
Amber Valletta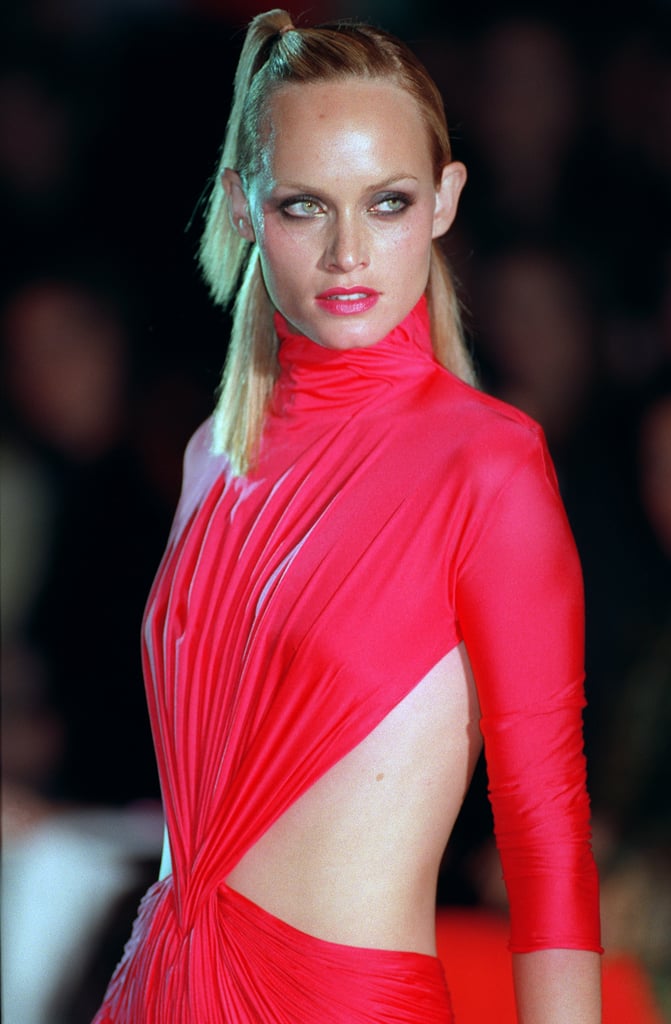 The legendary rumor is that, in 1998, DiCaprio spotted supermodel Valletta in a magazine [21] and had his people call her people. A tale as old as time, right? The two had a brief fling that year.
Bijou Phillips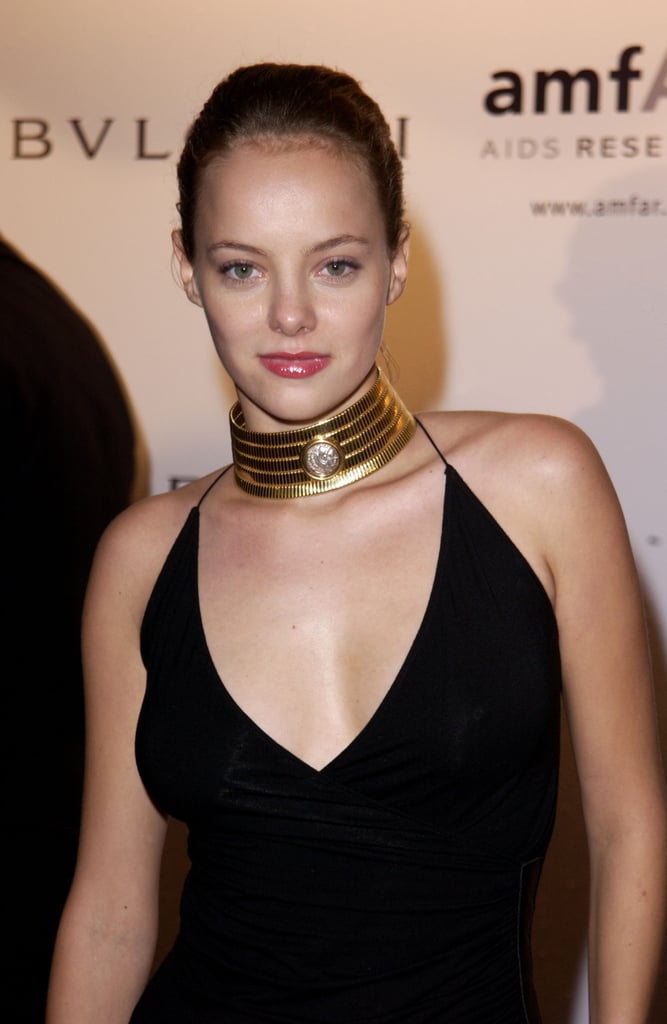 Phillips, the daughter of The Mamas and the Papas singer John Phillips, dated DiCaprio in 1998 and credited him with getting her the starring role [22] in the 1999 drama "Black and White." She went on to date Elijah Wood [23] and married "That '70s Show" star Danny Masterson in 2011.
Eva Herzigova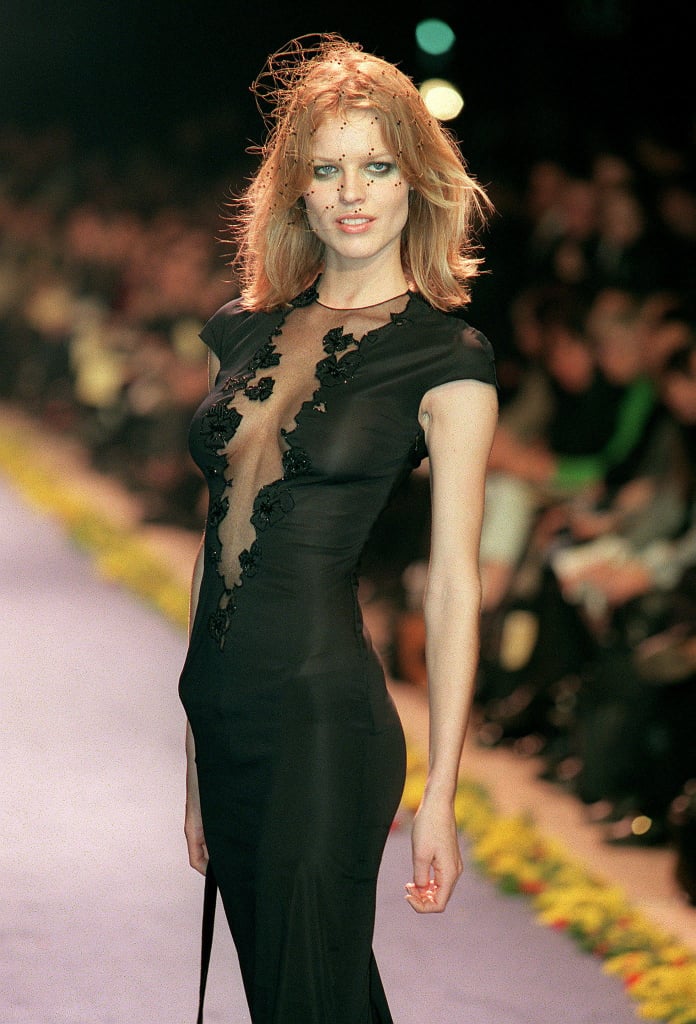 DiCaprio is rumored to have romanced the Czech model in 1998 after meeting her at the premiere of "The Man in the Iron Mask." Their fling has never been confirmed, though sources claim that they carried on a two-month-long affair [24] — while she was married to Bon Jovi drummer Tico Torres.
Gisele Bündchen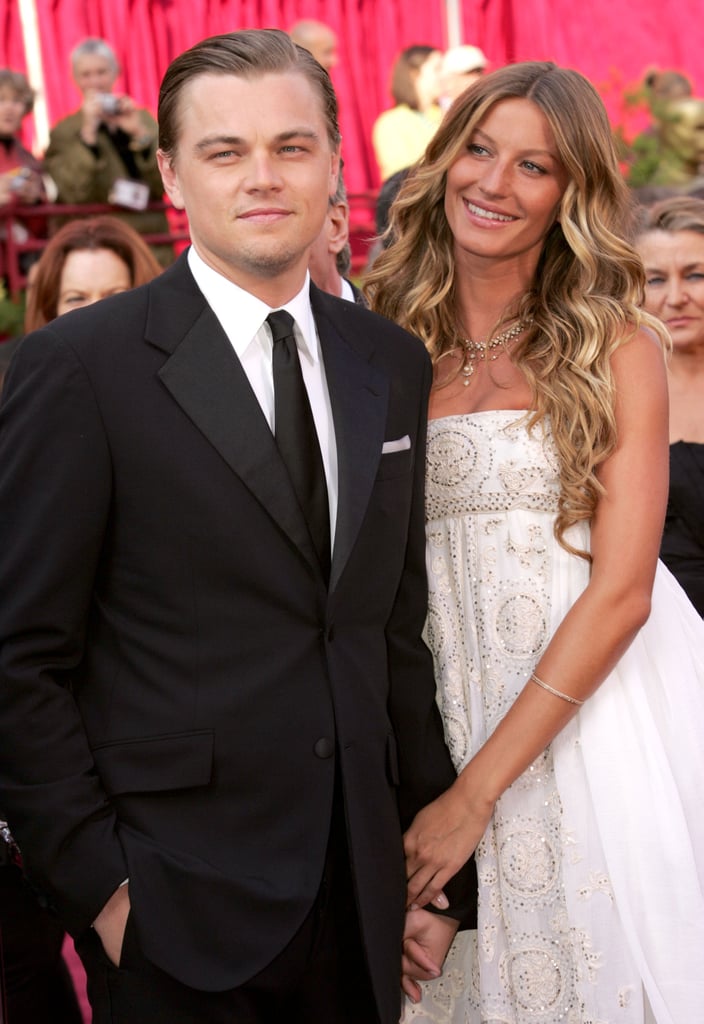 DiCaprio dated the supermodel on and off between 1999 and 2005. Bündchen was reportedly the one who called it quits, but in a 2009 Vanity Fair interview [25], she clarified that there were no hard feelings between them, saying, "We know what we had. We were very young, and we grew together in a lot of ways. We were just not meant to be boyfriend and girlfriend, but I respect him enormously, and I wish him nothing but the best." Bündchen went on to marry NFL star Tom Brady [26].
Bar Refaeli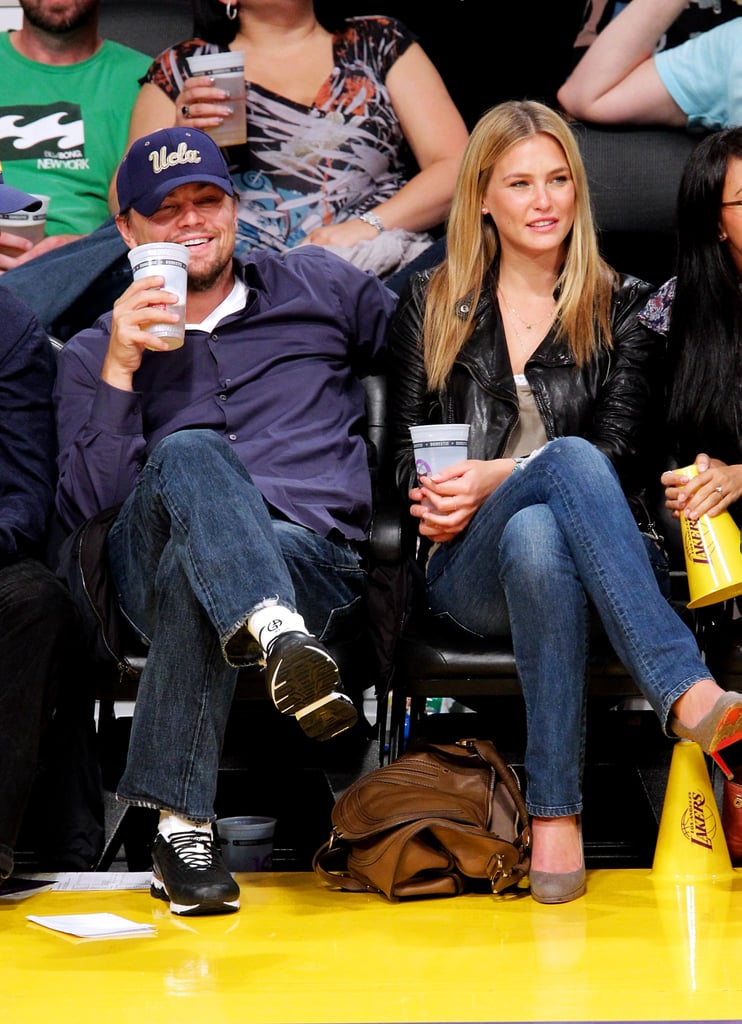 After splitting with Bündchen, the actor moved on to another foreign-born Victoria's Secret model: Israeli stunner Bar Refaeli [27]. Things got pretty serious, and the two dated from 2005 to 2011, with a six-month break in 2009. When they got back together, Refaeli said in an interview [28] that she was "very grateful" for the time off and had spent the time growing up and working on herself. She went on to marry Israeli businessman Adi Ezra in 2015.
Anne Vyalitsyna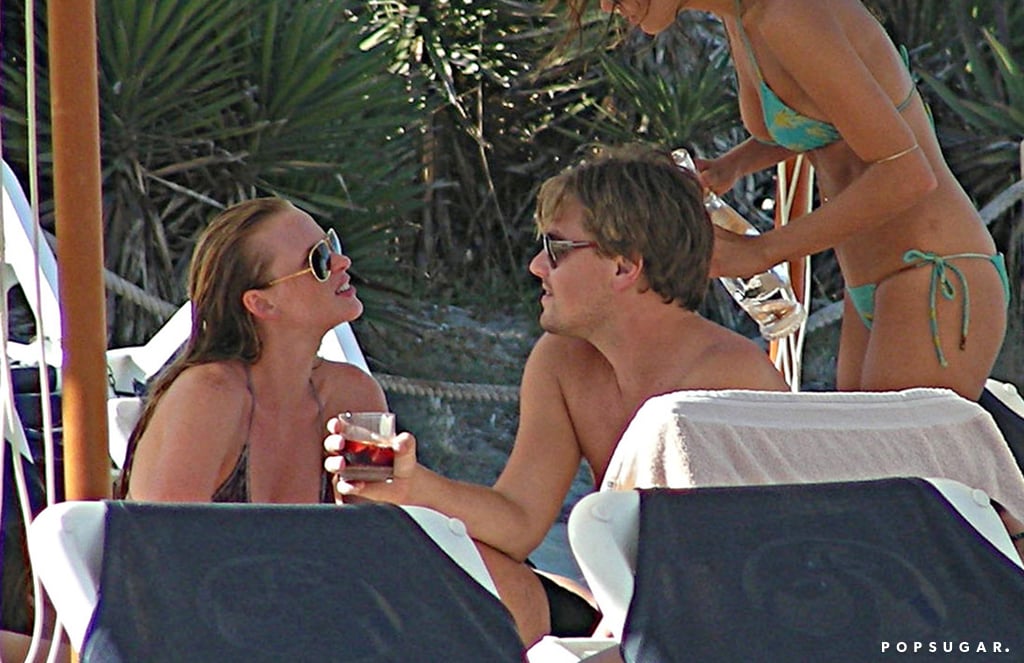 Remember that six-month break that DiCaprio took from dating Bar Refaeli [29] in 2009? It was during that time that the actor was rumored to have hooked up with model Anne Vyalitsyna after meeting her in Ibiza [30].
Blake Lively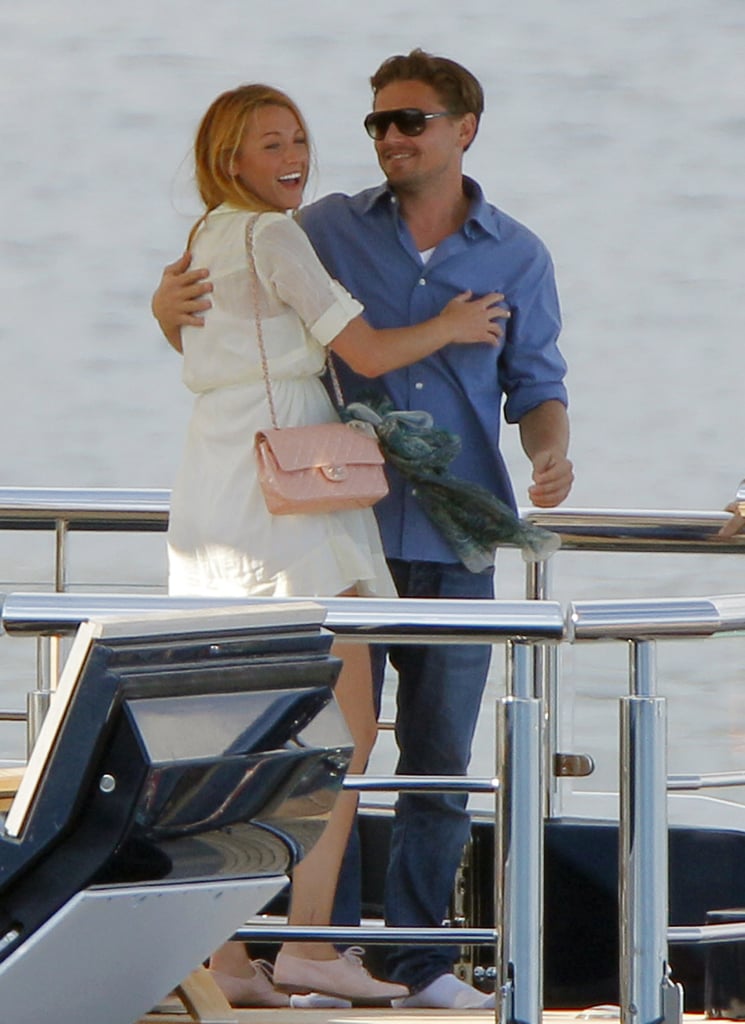 Most of us remember the photos of Blake Lively [31] meeting up with DiCaprio during the Cannes Film Festival in 2011; before she became Mrs. Ryan Reynolds [32], Lively hooked up with DiCaprio and treated us to PDA during their travels around the globe that summer. They brought their romance to Italy [33], partied at The Darby in NYC, and also popped up hand in hand in LA. Lively even spent her birthday in Australia that year, where DiCaprio was filming "The Great Gatsby." Their breakup in October 2011 was confirmed by reps for both stars, who said at the time that the two would "remain friends."
Madalina Ghenea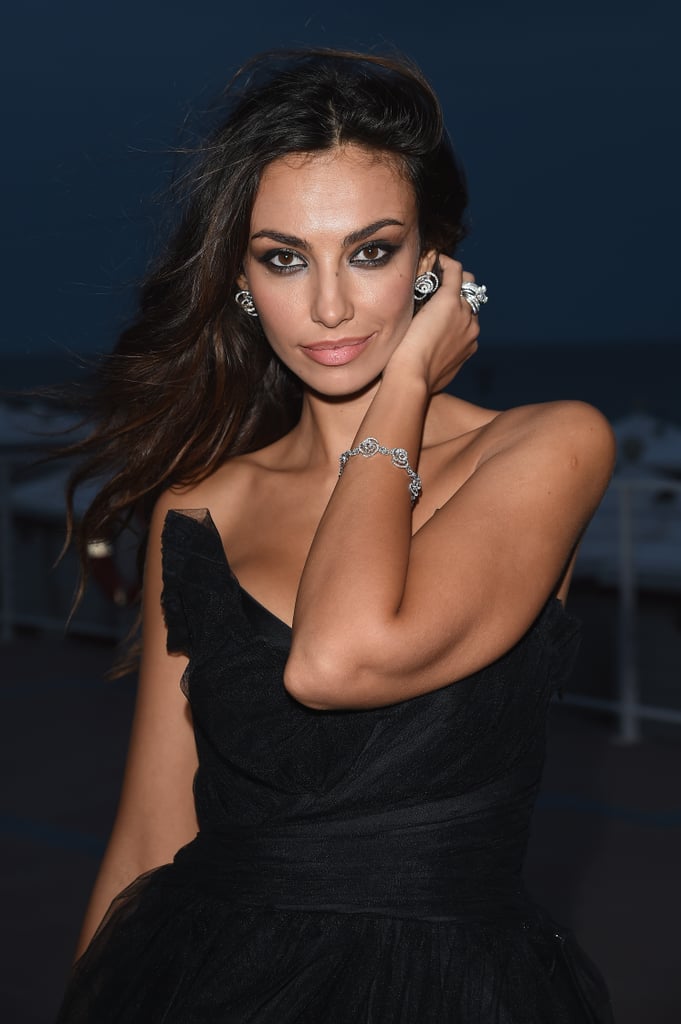 In October 2011, while DiCaprio was tucked away in Australia filming "The Great Gatsby," photographers spotted him on the balcony of his hotel with a mystery brunette [34] who was later identified as Romanian model Madalina Ghenea. Things reportedly fizzled out after a few dates.
Erin Heatherton
DiCaprio went back to blondes in 2011, when he was spotted enjoying the company of Victoria's Secret model Erin Heatherton. The two were seen touring the grounds of Sydney's historic Vaucluse House [35] in December of that year and took their love to the beaches of Mexico, Hawaii, and LA — of course, they hit the streets of NYC on bikes together [36] as well. The two dated for a little over a year before splitting in 2012, reportedly due to DiCaprio's schedule while shooting "The Wolf of Wall Street."
Toni Garrn
The pair dated from May 2013 to December 2014 and were spotted on multiple tropical getaways [37] during their time together, including Cannes, Spain, Mexico, and Bora Bora. After they broke up, Garrn moved on with NBA player Chandler Parsons [38].
Kelly Rohrbach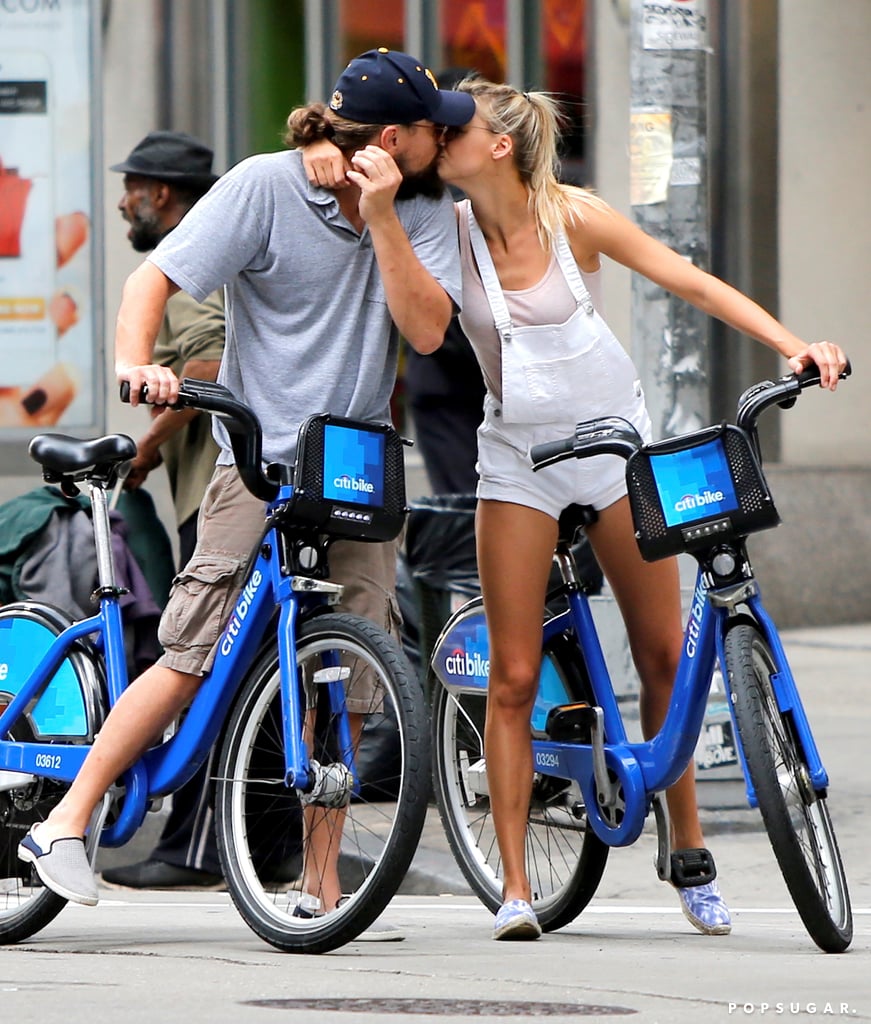 DiCaprio began dating Sports Illustrated swimsuit model Kelly Rohrbach around April 2015, and the two were seen packing on the PDA while riding bikes around NYC [39] that summer. Throughout their relationship, they partied in the Hamptons and Saint-Tropez with the actor's friends and attended the US Open together — in October, it was even reported that DiCaprio had popped the question [40], but the rumors turned out not to be true, and the couple split in early 2016.
Chelsey Weimar
After DiCaprio was photographed leaving Malibu's Nobu restaurant [41] with Weimar in his car in April 2016, it was rumored that he was dating the 19-year-old model. Sources denied the reports, telling Page Six that "It's not true. He isn't spending time with anyone," adding, "Most of his time lately has been in places like Indonesia [42], trying to help save the ecosystem."
Rihanna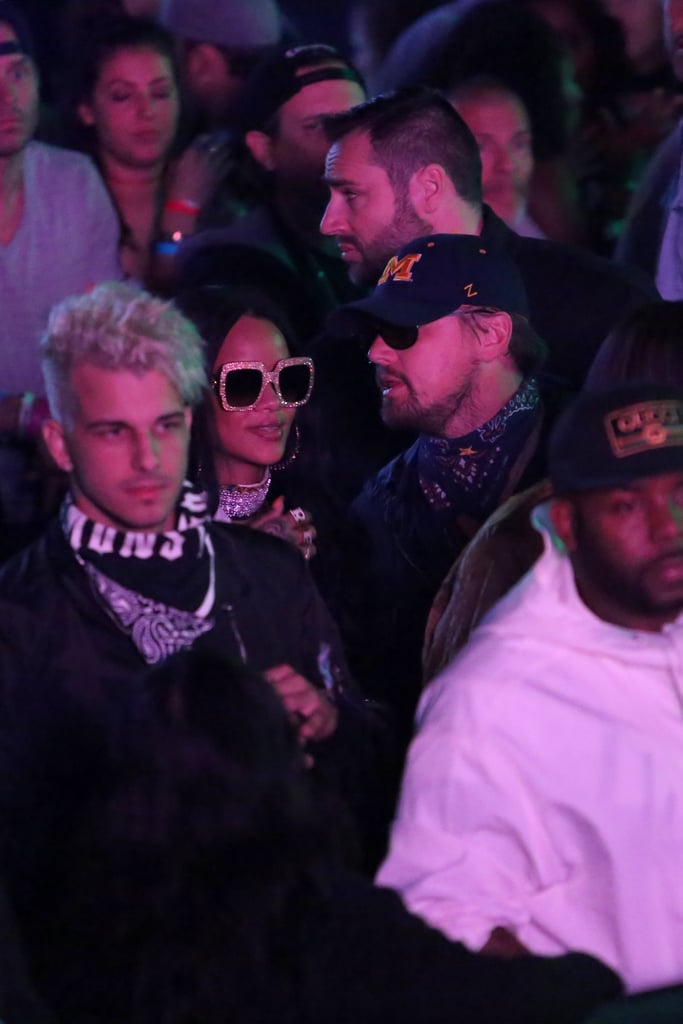 DiCaprio was spotted cozying up to singer Rihanna [43] at the Neon Carnival during Coachella in April 2016. Even though this marked the first time we saw them photographed together, they've been rumored to have hooked up on and off for a while now; in January 2015, it was reported that DiCaprio helped plan Rihanna's 27th birthday bash [44], at which sources told People the two got flirty [45] while dancing together. In January 2016, Rihanna met up with DiCaprio at a club [46] in Paris, though sources reported that the duo were "just friends."
Nina Agdal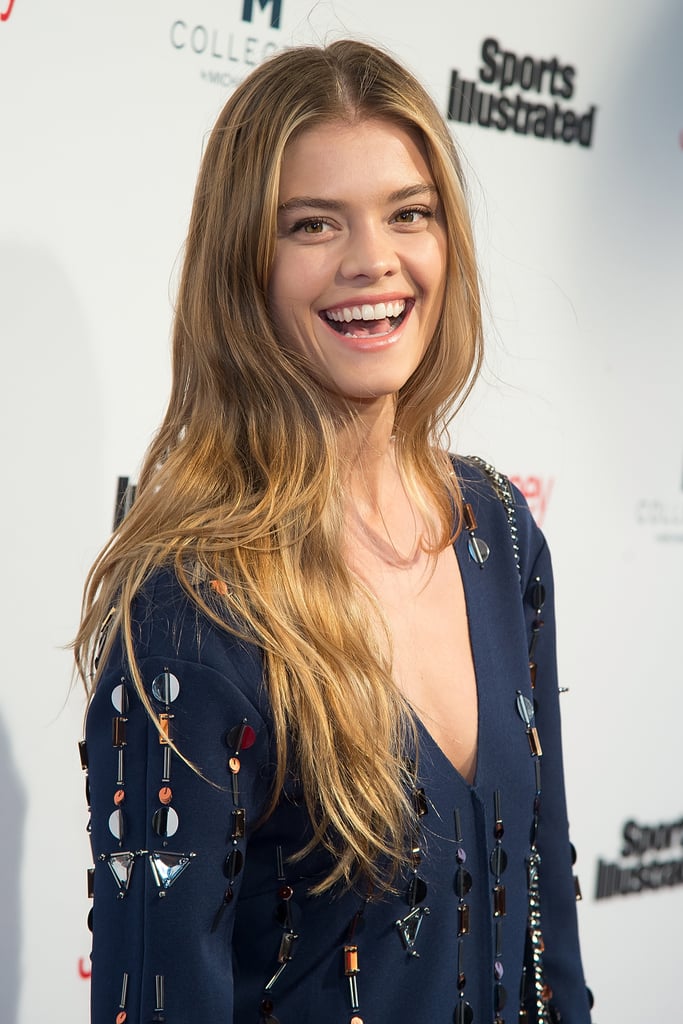 In July 2016, it was reported that DiCaprio was romancing 24-year-old model Nina Agdal [47]. Like a handful of his past loves, Agdal has hit the catwalk for Victoria's Secret and covered Sports Illustrated's Swimsuit Issue and was previously linked to Adam Levine. According to a source, the two began "dating" after taking vacations together to Montauk, NY, and a private island in the Bahamas in June. They reportedly broke it off in May 2017.

Camila Morrone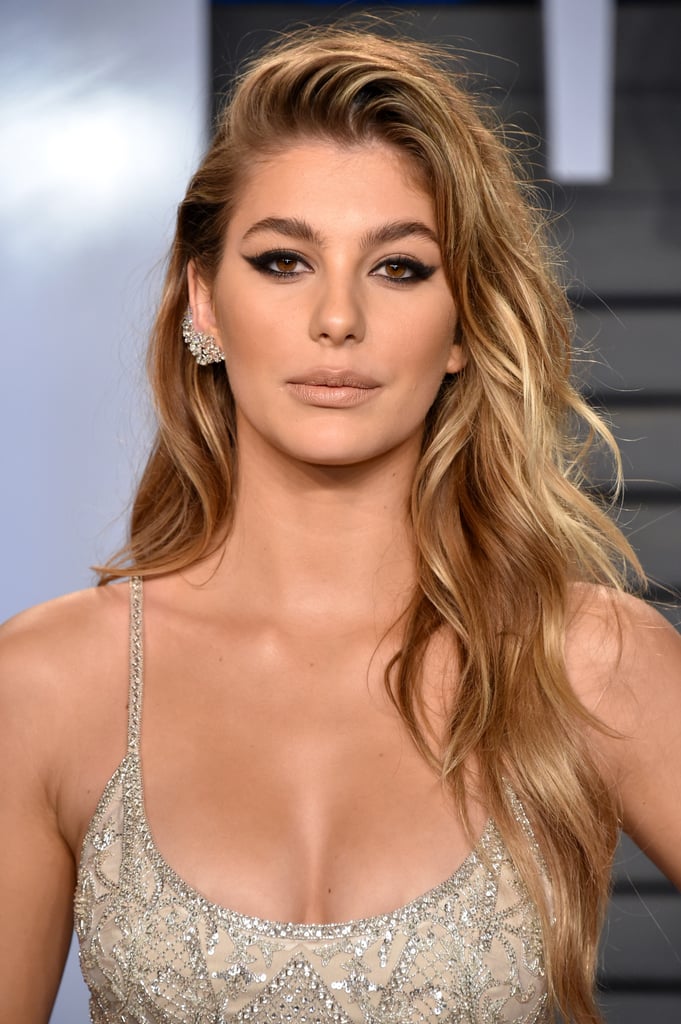 DiCaprio was first linked to the Argentinian model in late 2017, but we didn't get our first glimpse of them together [48] in public until March 2018. Weeks later, they were spotted in the crowd at Coachella [49], and they appeared to get cozy [50] after a dinner date in LA in May.
The Miami-based stunner has Hollywood ties that likely brought her into DiCaprio's world; her mother, Lucila Solá, has dated legendary actor Al Pacino [51] — a longtime friend of DiCaprio's. Camila — Cami, to most — also runs in young model circles along with Kaia Gerber, Bella Hadid, Kendall Jenner, and Hailey Bieber.
Though they kept their romance very private, the couple hit a major relationship milestone in February 2020 when DiCaprio brought Morrone as his date to the Oscars. The event marked the first time in 15 years that DiCaprio had brought a girlfriend to the Academy Awards. However, after more than four years together, the pair reportedly called it quits [52] in August 2022.