Tom Brady [1] is one of the best quarterbacks in the history of football. (He racked up his seventh Super Bowl win in 2021.) He rose to definitive heartthrob status over the course of his career, even inspiring a group of elderly women to travel to the Super Bowl in hopes of seeing him — a story chronicled in the movie [2] "80 For Brady."
Over the years, Brady has frequently made headlines for his relationships, particularly his marriage to model Gisele Bündchen [3]. The pair were together from 2009 to October 2022 before they finalized their divorce. They share two children, Benjamin and Vivian, and Brady also has a son named Jack with his ex Bridget Moynahan. In the wake of his divorce, he's been focusing on his kids. "Obviously, the good news is it's a very amicable situation, and I'm really focused on two things: taking care of my family — and certainly my children — and secondly, doing the best job I can to win football games," he said in a November 2022 interview [4].
Brady announced his second retirement [5] from football in February, after initially retiring a year prior but returning for another season. Before Bündchen, the football star was linked to several other women. Relive Brady's relationship history ahead.
Layla Roberts
Brady briefly dated the former Playboy model in 2002, per Us Weekly [7]. During that time, she was also linked to Vin Diesel, but she eventually tied the knot with AltaVista founder John Hilinski in 2004.
Tara Reid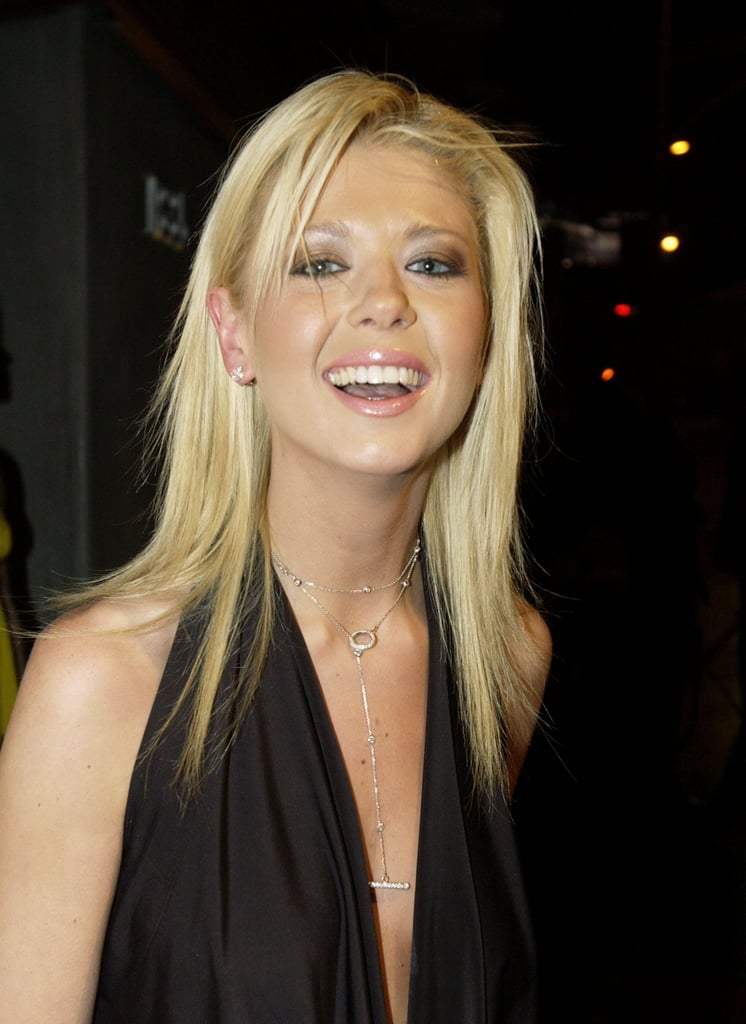 The quarterback was rumored to have hooked up with the actress back in 2002. According to Us Weekly [8], during an interview with Australian radio show "Kylie and Jackie O" in 2014, Reid dished on their make-out session, saying, "[We] have kissed . . . He's pretty good-looking."
Bridget Moynahan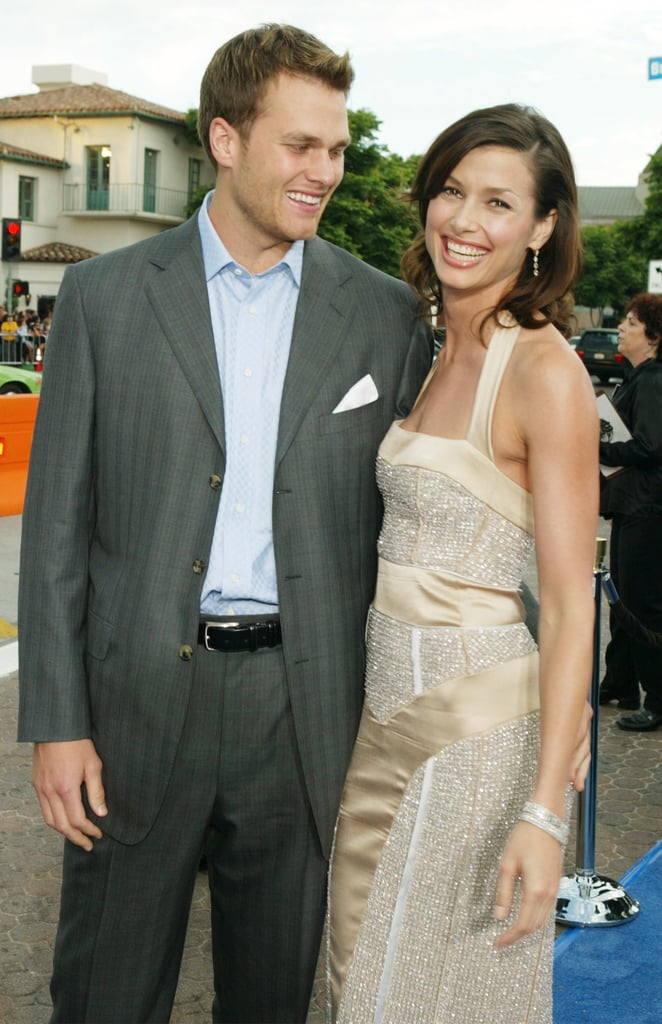 Brady dated the actor for three years, according to E! [9], before calling things off in December 2006 to be with Gisele Bündchen [10]. Two months after their breakup, Moynahan's rep confirmed she was expecting her first child, son Jack, with Brady, and she gave birth in August 2007. Both relationships overlapped a tiny bit, and in a 2011 interview with Harper's Bazaar [11], Moynahan opened up about the split, saying, "When you're suddenly pregnant and no one is standing by your side, even if you're in your 30s, it's a hard conversation. I'm a traditional girl, and I believe in marriage, and I just always thought that's the way I'd be doing this. For a moment, it was hard for me to accept that this was the way I was going to have a family."
Meanwhile, Moynahan, Brady, and Bündchen have worked hard to create a stable family for Jack, which seems to have gone pretty well [12].
Meghan Vasconcellos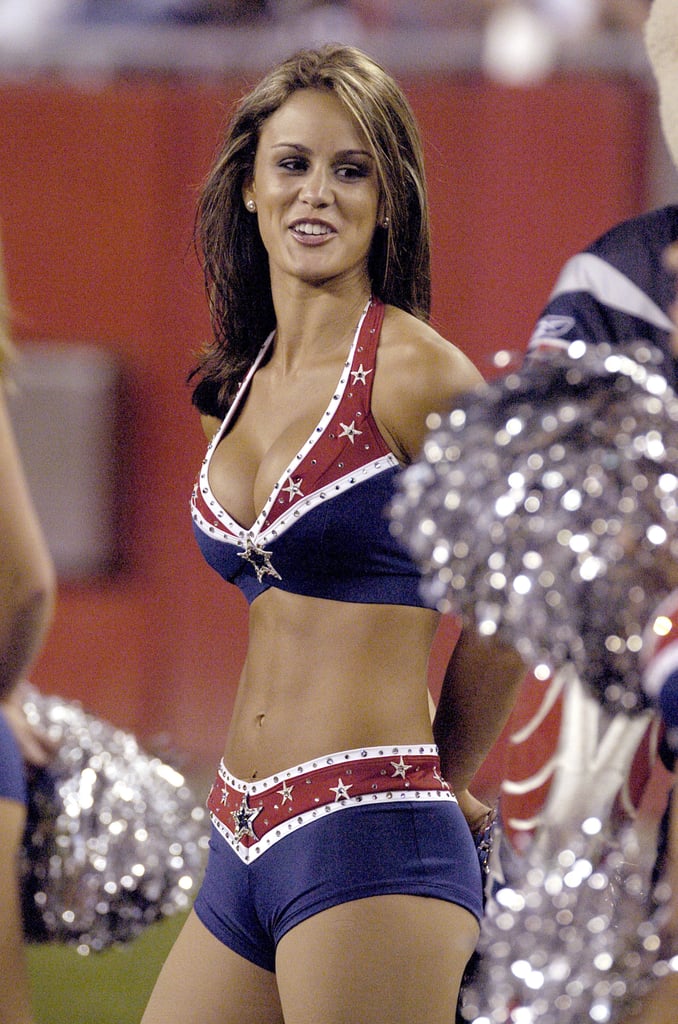 Brady reportedly had a short fling with the New England Patriots cheerleader while he was still with Moynahan in 2006, according to a few sites. While not much is known about their relationship, per Bespoke, Vasconcellos later moved on with Brady's teammate, Lonie Paxton, and the two got married in 2011.
Gisele Bündchen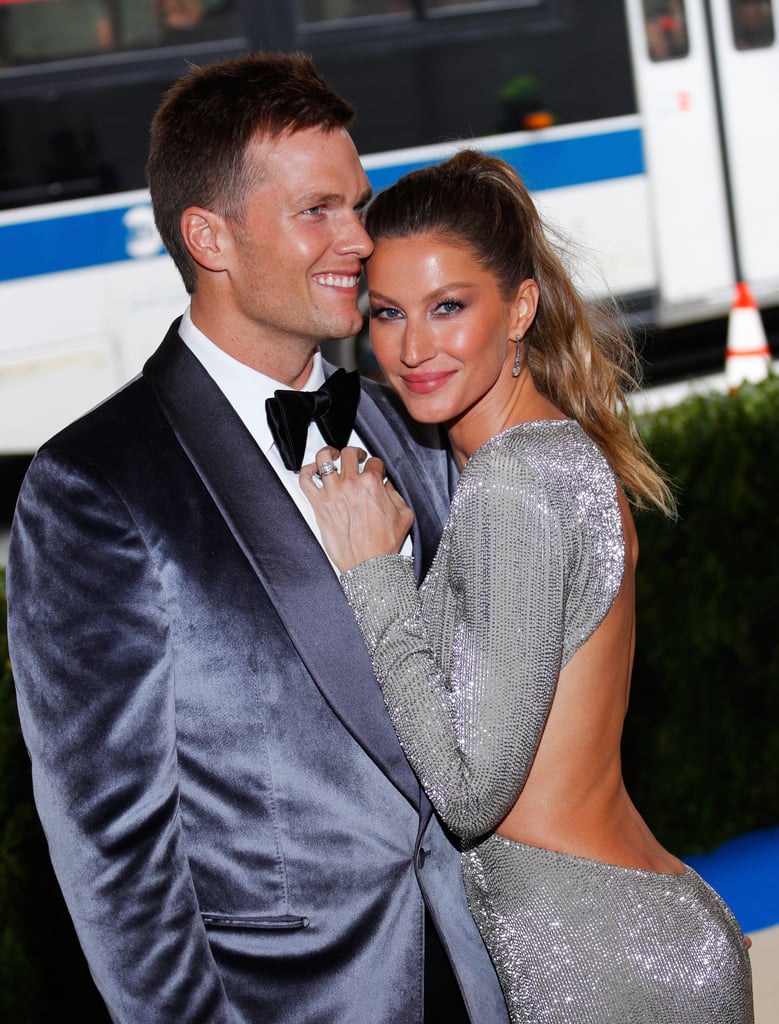 Brady found love with Bündchen [13] while he was still in a relationship with Moynahan. The pair began dating in 2006, and Bündchen said she "knew right [a]way" that Brady was the one.
While the supermodel "wasn't looking for a relationship [14]" at the time, Brady ended up breaking things off with Moynahan, who later revealed she was pregnant with their son, Jack, and gave birth in August 2007.
The couple tied the knot [15] in 2009, and Bündchen fully embraced being a stepmom to Jack and always appeared to be on good terms with Moynahan [16].
Unfortunately, rumors about marital difficulties began to surge in 2022 amid Brady's return to football (following his first retirement). Bündchen and Brady divorced in October 2022 [17]. "We arrived at this decision amicably and with gratitude for the time we spent together," Brady said in a statement on his Instagram Story at the time. "We are blessed with beautiful and wonderful children who will continue to be the center of our world in every way. We will continue to work together as parents to always ensure they receive the love and attention they deserve."
Bündchen also addressed the split on her IG Story. "The decision to end a marriage is never easy but we have grown apart and while it is, of course, difficult to go through something like this, I feel blessed for the time we had together and only wish the best for Tom always," she wrote.