The newest photos from the fifth season of Downton Abbey have been released, and they will hopefully tide over fans who are eagerly awaiting the return of the period series in January 2015. The new snaps show Lady Mary and Tom Branson's children (Master George Crawley and Miss Sybil Branson, respectively) a few years older than when we last left them. They also show Mary joined by her suitor, Lord Gillingham, while on a hunting expedition with Tom and Cora getting chummy with a mysterious new character. Keep reading to see all the photos — including one flub involving a water bottle.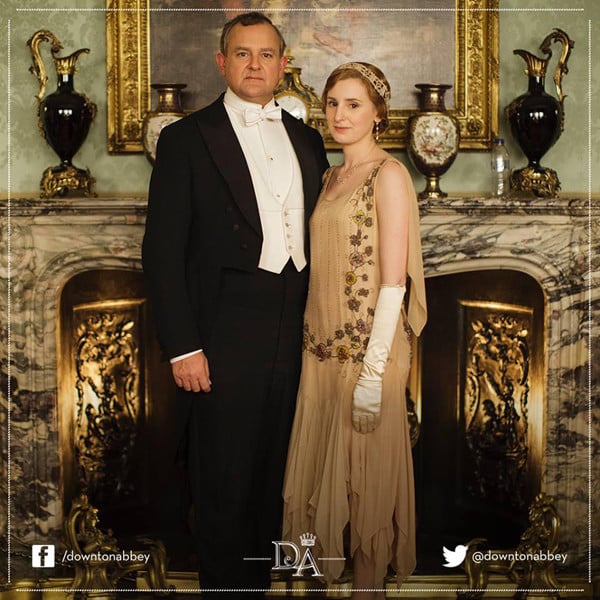 Robert Crawley (Hugh Bonneville) and Lady Edith (Laura Carmichael) looked period-appropriate in this portrait, but the water bottle in the background was not! Luckily, PBS realized their error and removed the picture from their social media outlets, but fans captured the image before it was taken down.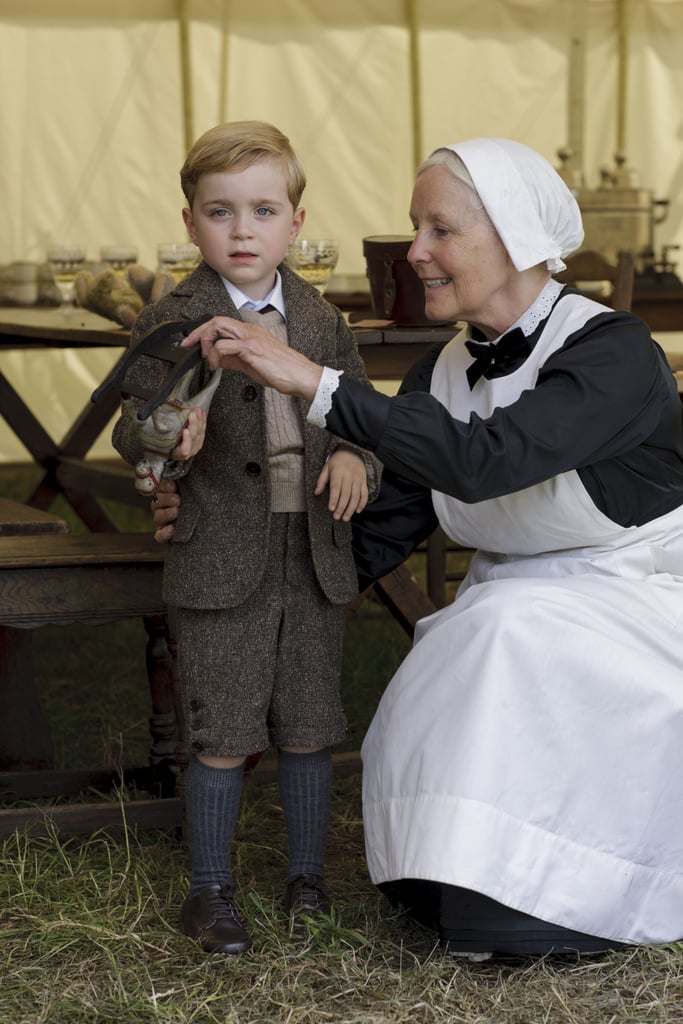 Look how big George (Oliver and Zac Barker) is now!
And Sybbie Branson (Fifi Hart) is now a little lady alongside her dad, Tom (Allen Leech).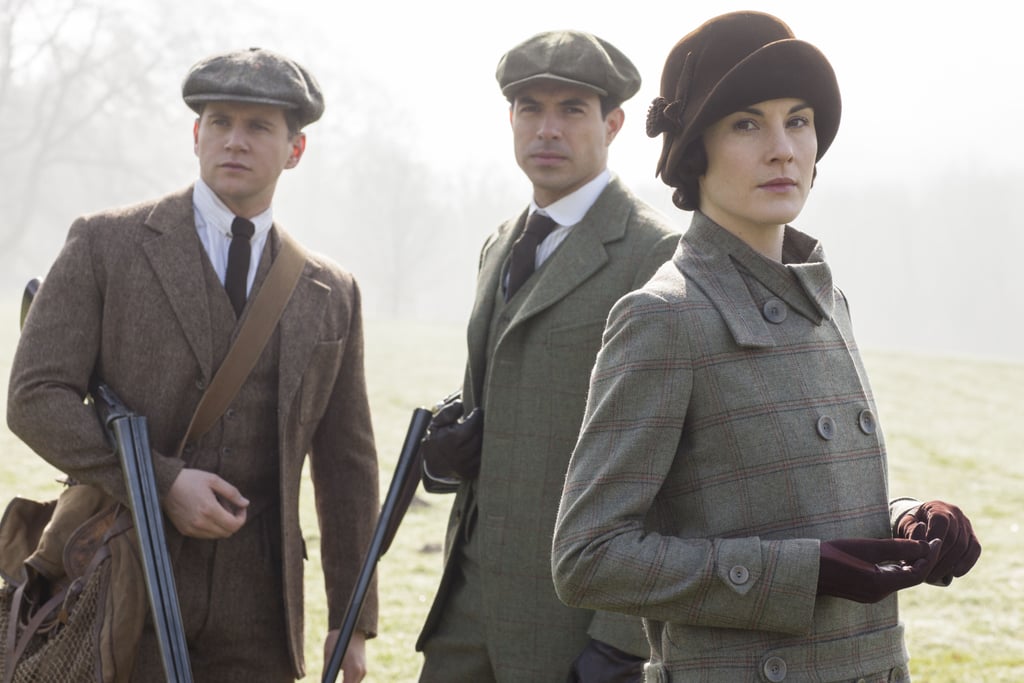 Tom Branson (Allen Leech), Lord Gillingham (Anthony Foyle), and Lady Mary (Michelle Dockery) go hunting.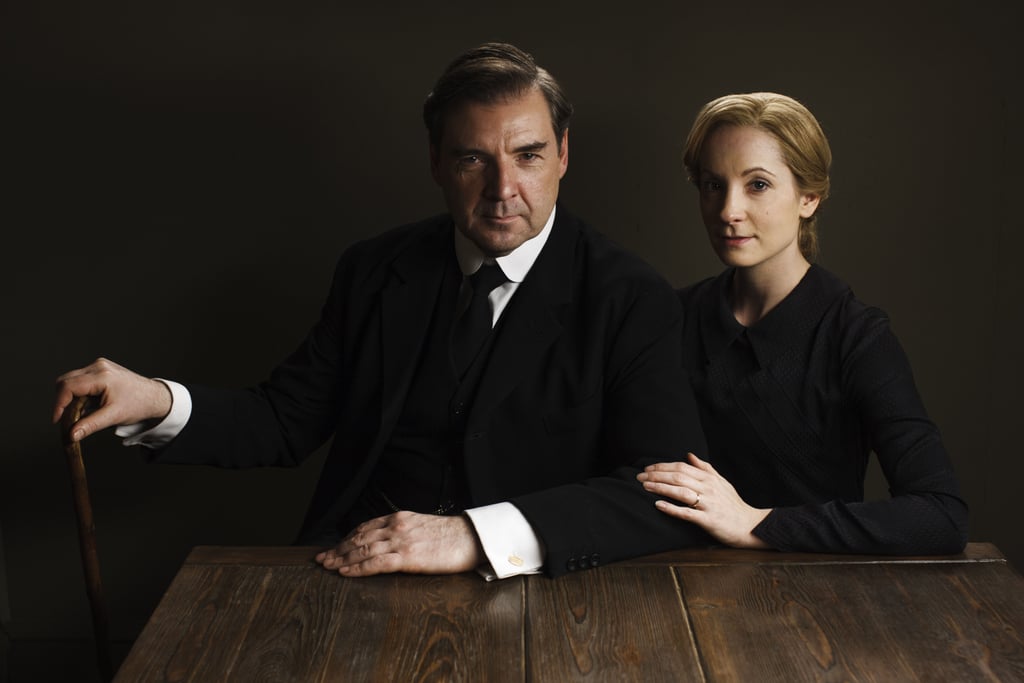 John Bates (Brendan Coyle) and Anna Bates (Joanne Froggatt) look serious.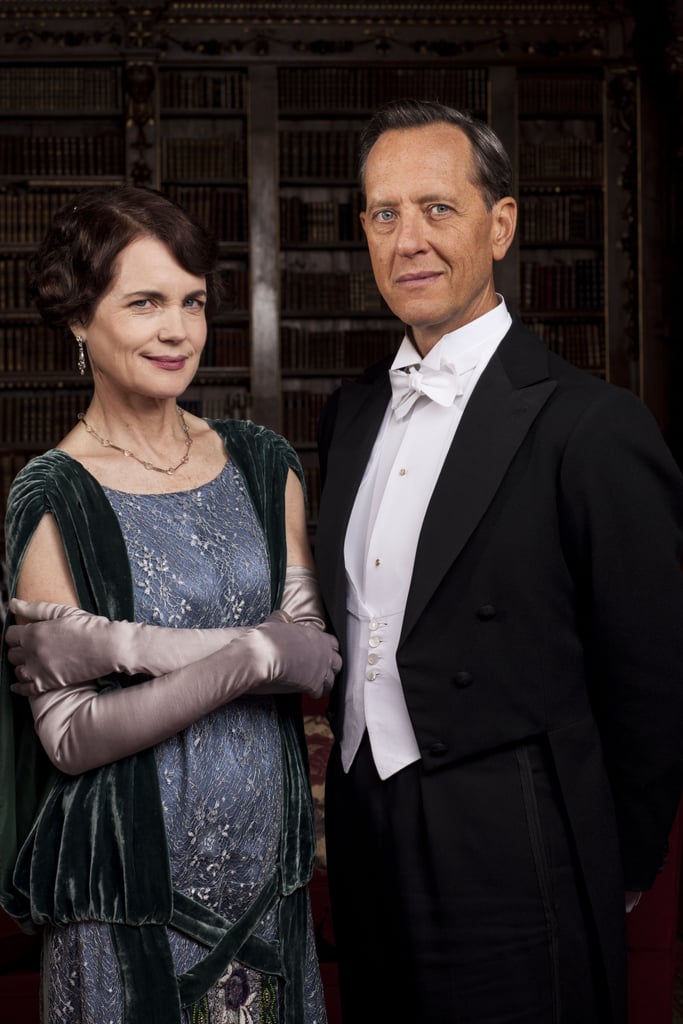 Cora Crawley (Elizabeth McGovern) and Simon Bicker (Richard E. Grant) look glamorous.
Mr. Carson (Jim Carter) and Mrs. Hughes (Phyllis Logan) take their places downstairs.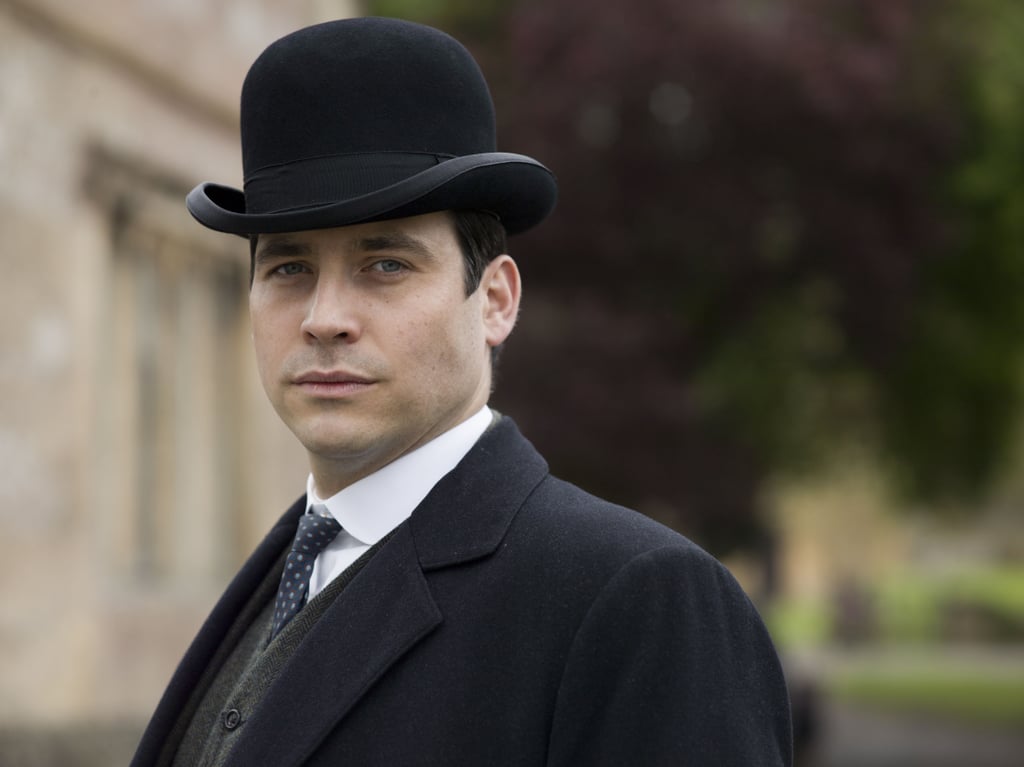 Thomas Barrow (Rob James-Collier) looks smart in a bowler hat.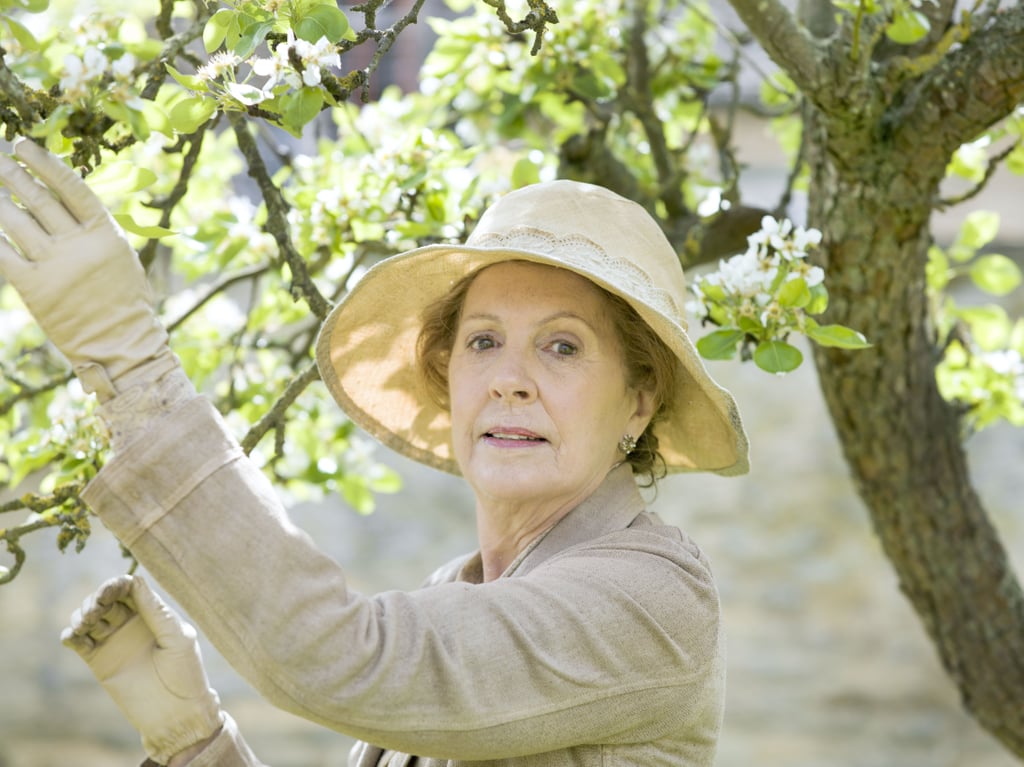 Isobel Crawley (Penelope Wilton) picks flowers from a tree.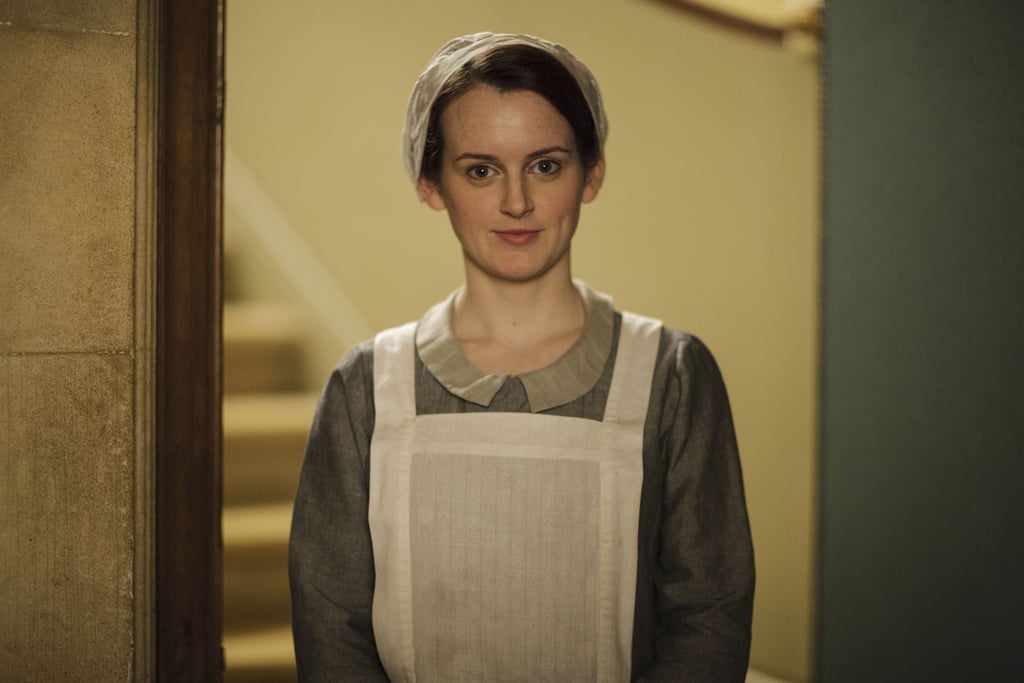 Daisy (Sophie McShera) stands alone.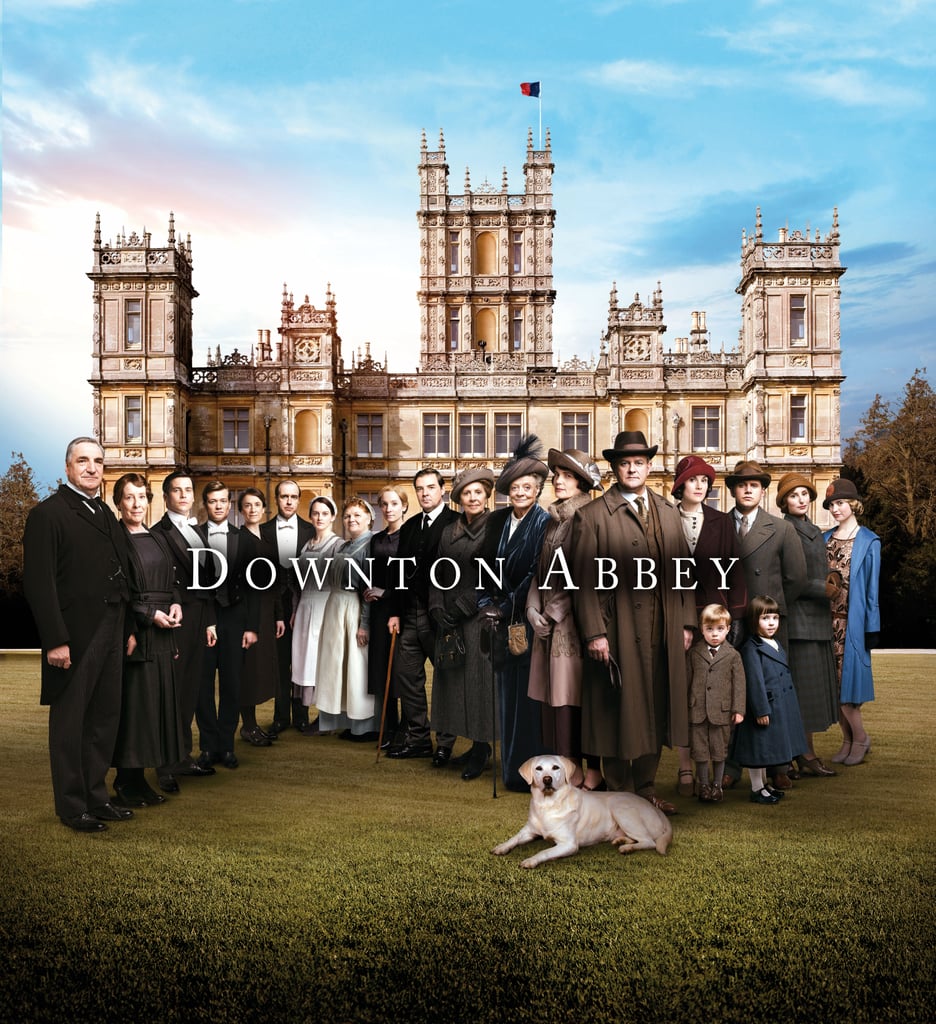 The cast of Downton Abbey posed together for their fifth season cast snap.