It's hard to believe that Friends [1] is more than 20 years old! Even now, we can't help but look back at all the funny moments that made us wish we were part of the cool Central Perk crew. From Chandler's sarcasm and Phoebe's one-liners [2] to Joey's food obsession and Rachel's hilarious relationships [3] with Monica and Ross. Relive all the most memorable Friends moments that made the group so lovable.
When Monica Dishes Out Some Real Talk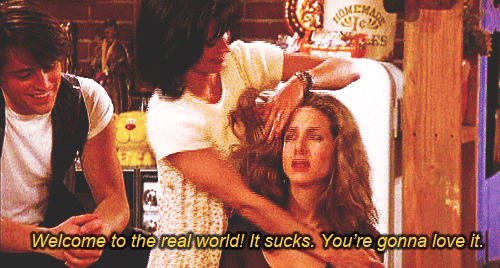 When Rachel and Chandler Refuse to Let Cheesecake Go to Waste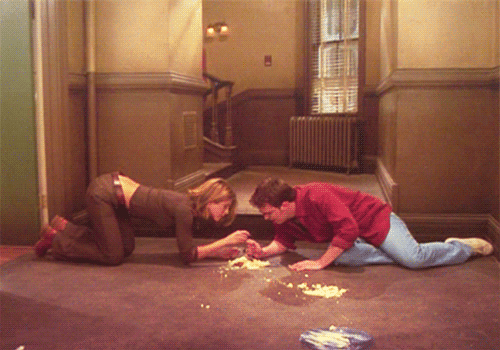 When Young Monica Gets Superworried About Her Kit Kats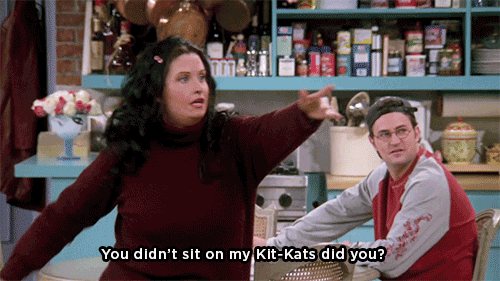 When Joey Has His Food-Saving Priorities Straight, Too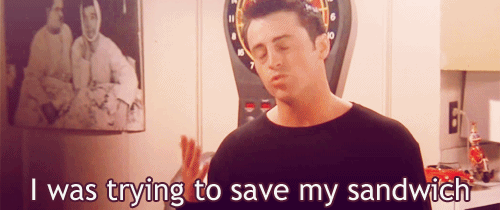 When Chandler Gets Adorably Candid About Being Needy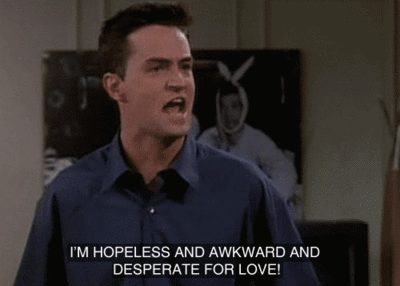 When Ross Expresses His Feelings Nonverbally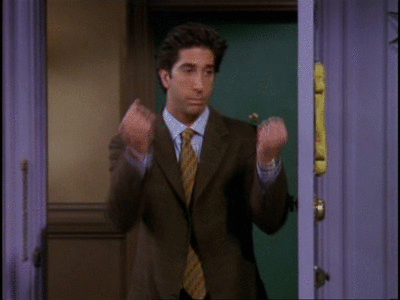 When Phoebe Freaks Out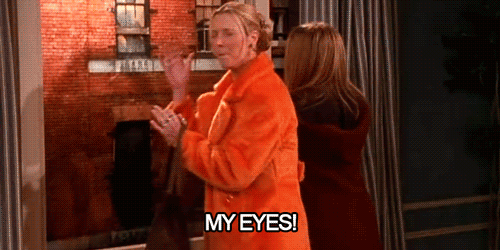 When Rachel and Monica Feel Awkward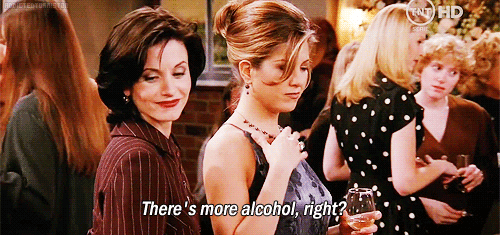 When Chandler and Joey Test Their DIY Helmet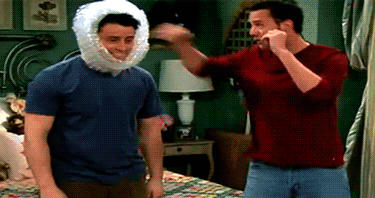 When Ross Reacts to Anything, Ever

When Phoebe Says It How She Sees It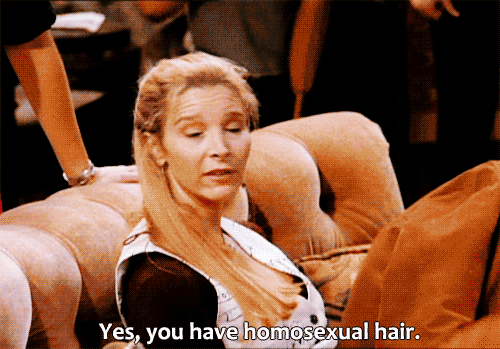 When Rachel Fully Embraces Who She Is
When Joey Captures What Adulthood Is All About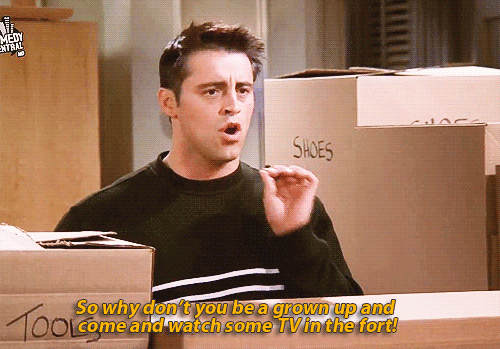 When Phoebe Does Her Own Rendition of "Roxanne" by The Police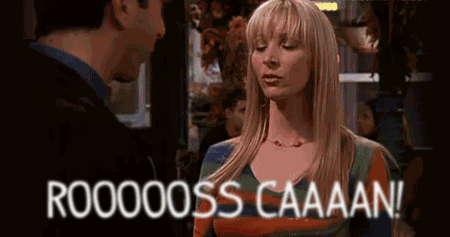 When Ross Does a Little Jig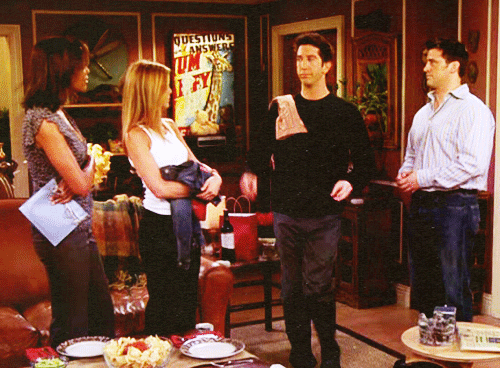 When Rachel and Phoebe Go "Running"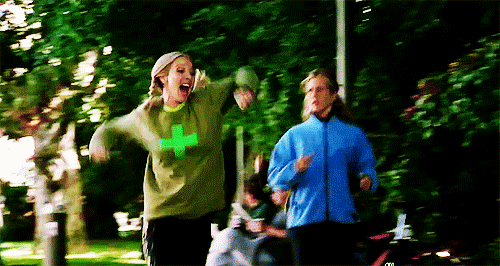 When Joey and Chandler Do the Double Point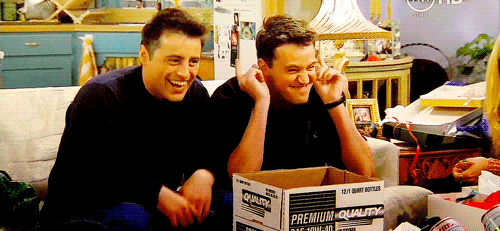 When Monica Gets Outrageously, Wonderfully Competitive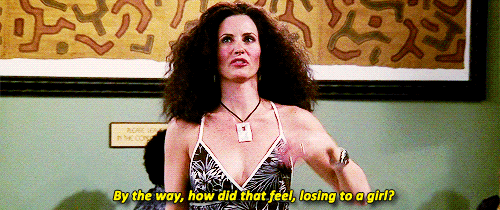 When Phoebe Teaches Joey How to Speak French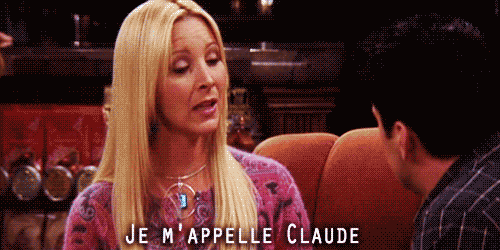 When Phoebe Belts Out Some Magical Lyrics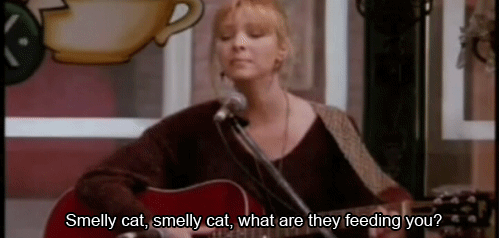 When Rachel Shows Off Her Pregnancy Talents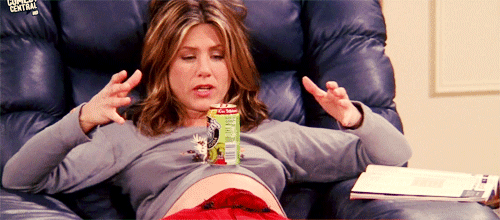 When Joey Puts Ross in His Place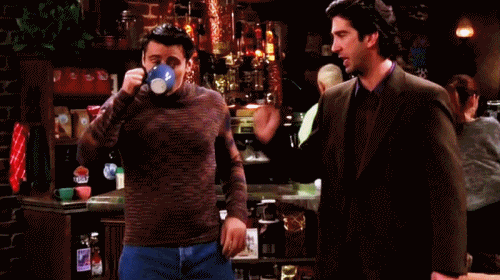 When College-Aged Monica and Rachel Bust a Move
When Ross Offers Helpful Moving Tips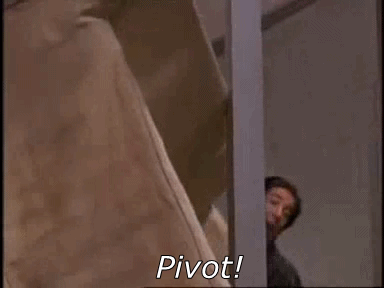 When Joey Properly Explains Party Etiquette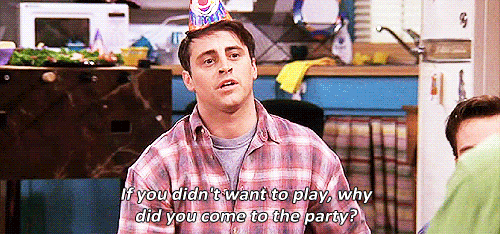 When Rachel Calls Out Monica
When Ross Ugly Cries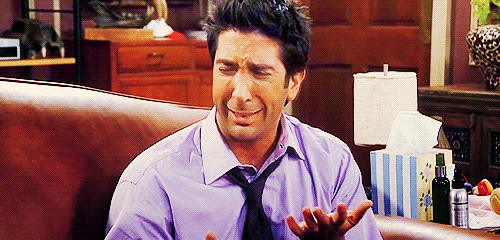 When Mike Puts His Air-Piano Skills on Display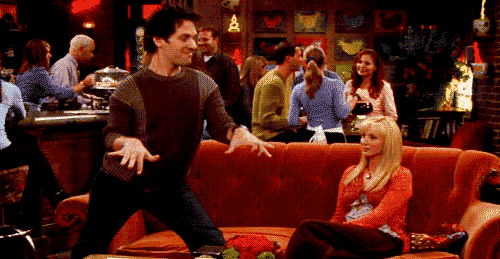 When Rachel and Ross Put On a Show For Emma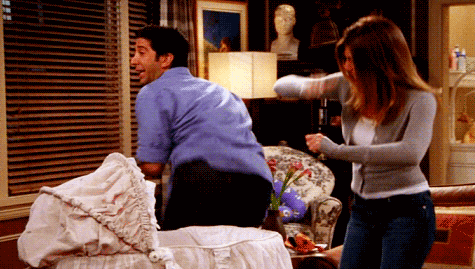 When Joey and Chandler Say How They Really Feel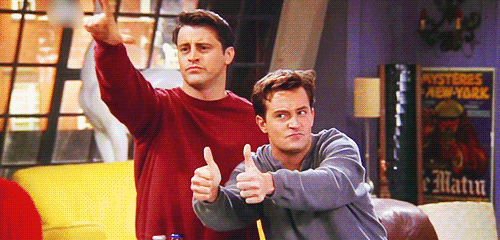 When Chandler and Monica Embrace Their Weirdness
When Phoebe Adorably Makes the Soul Mate-Lobster Connection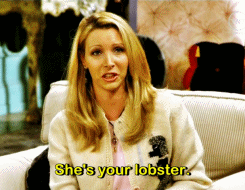 When Joey Drops His Best Pickup Line

When Ross Totally Freaks Out the Girls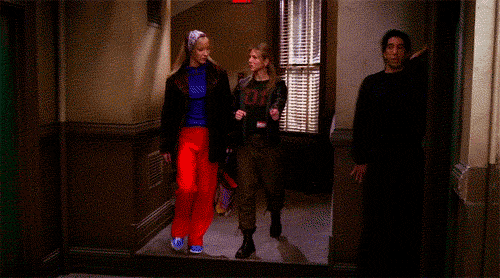 When Monica Proves She's a Selfless Friend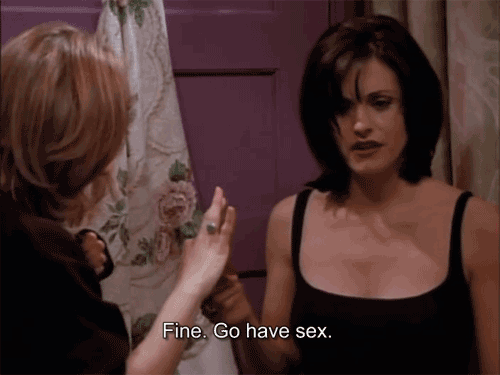 When the Thanksgiving Football Game Gets Seriously Intense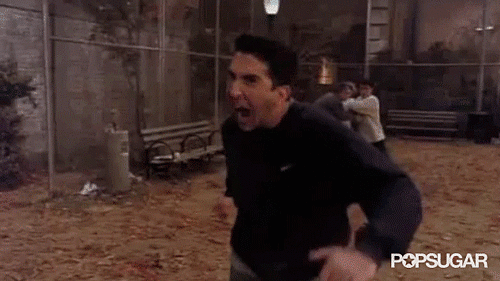 When Rachel Gets Extrasassy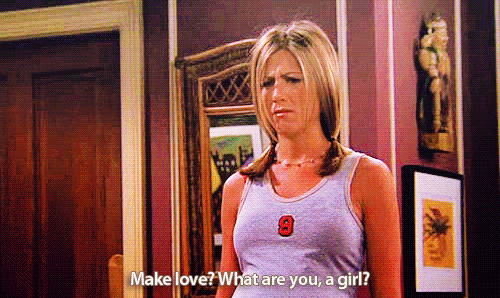 When Phoebe Shares an Insightful Dating Philosophy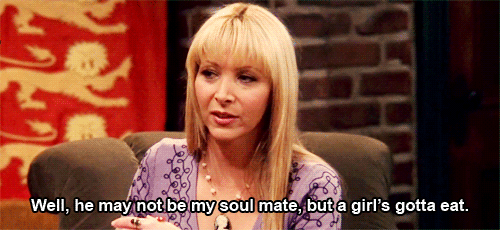 When Joey and Ross Cuddle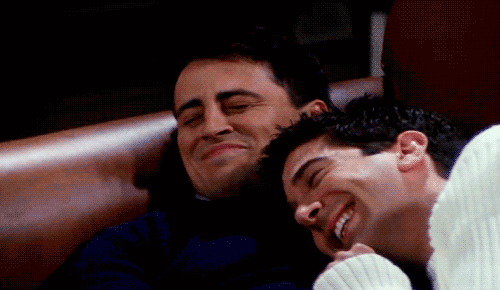 When Rachel Gets Creative With Emma's Stuffed Animals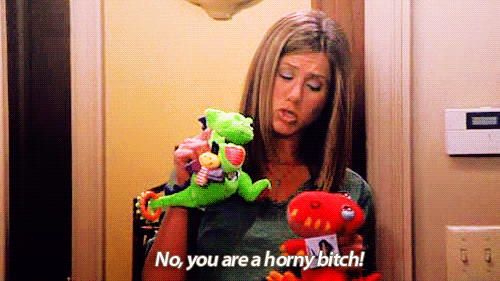 When Ross Gives Rachel a Grammar Lesson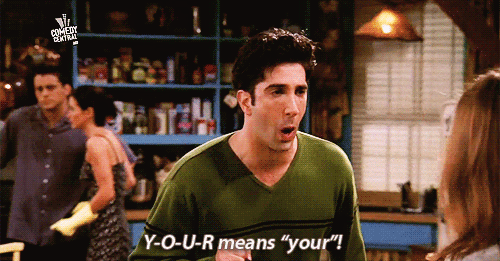 When Monica Shimmies With a Turkey on Her Head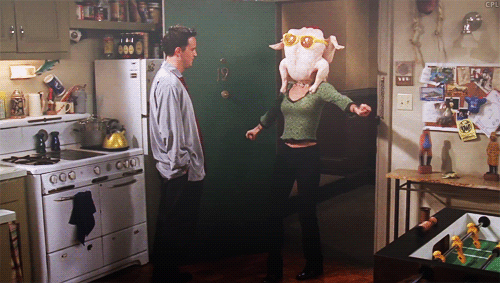 When Rachel Proves She Knows How to Catfight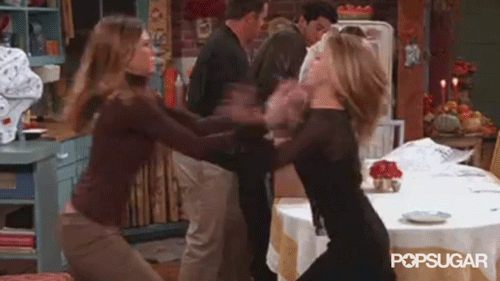 When Joey Makes Perfect Sense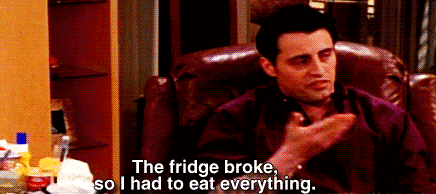 When Chandler Reveals His TV Guide Alter Ego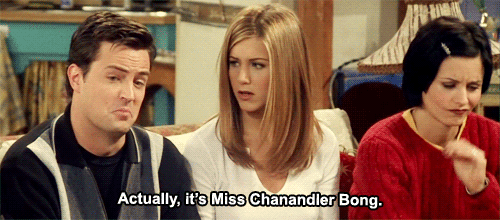 When the Group Tries to Get Experimental by Eating Wax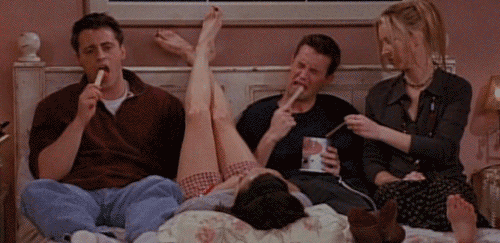 When Joey Admires His Friends' Handiwork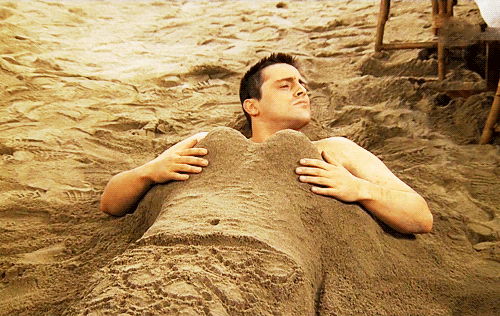 When Ross Says Rachel's Name at His Wedding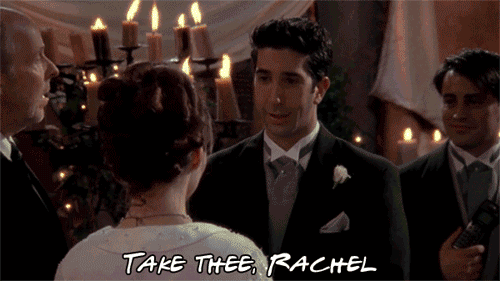 When Joey Feels Extracomfortable With Rachel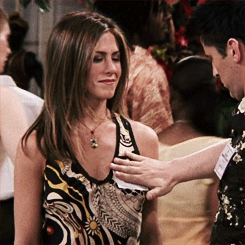 And, Obviousy, When Chandler and Joey Make This Epic Entrance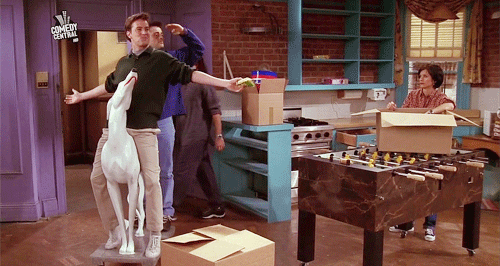 We Always Wished We Could Splash Around That Fountain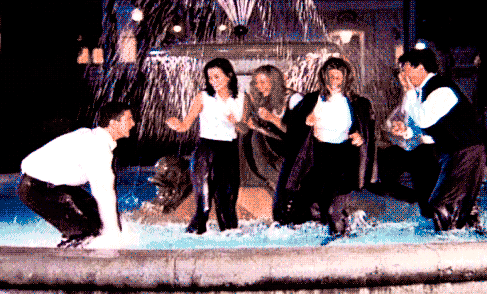 PS Bonus Points For Ross and Rachel's Cuteness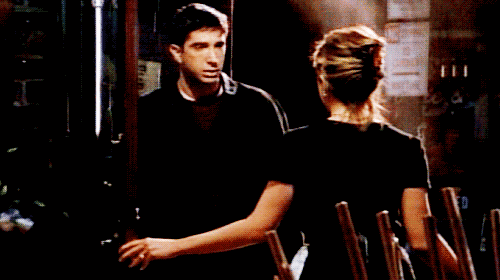 And Chandler and Monica's, Too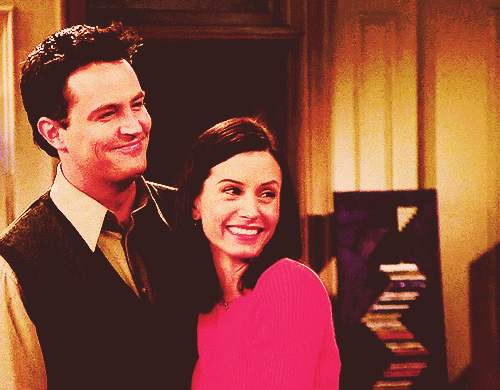 Let's Not Forget Their Friend Will and His Hair Flip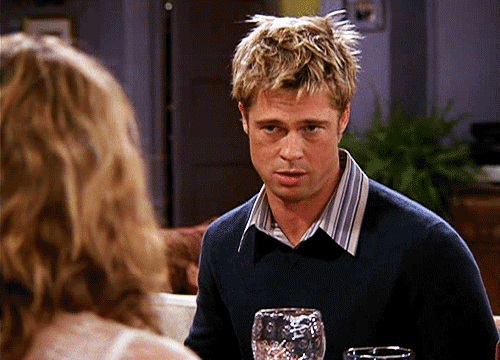 Oh, Friends, How We Love You So