Do we smell a reconciliation? Even though Mindy and Danny recently broke up on The Mindy Project, this relationship is clearly not over — and the season finale pictures certainly seem to point to it. The episode, airing tonight, is promisingly titled "Mindy and Danny," and they're gazing at each other pretty lovingly, and holding hands! Guest star Tim Daly is there too, to complicate things. But these two can do complicated, as evidenced by their funny road to romance [1].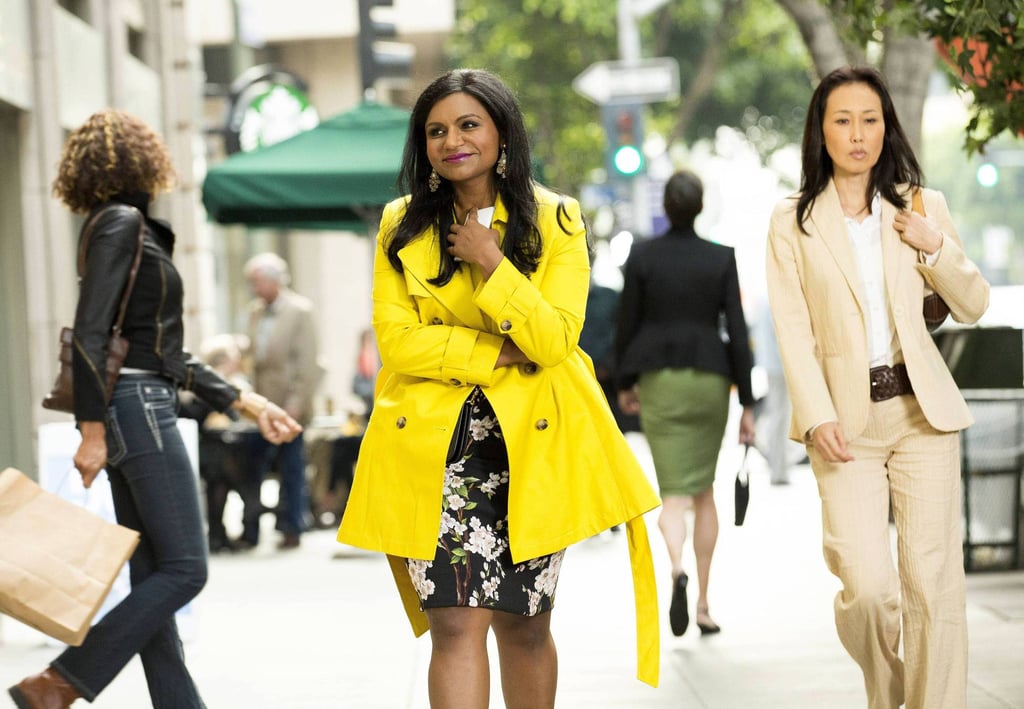 Mindy looks happy in the season finale — you can't wear yellow and be sad.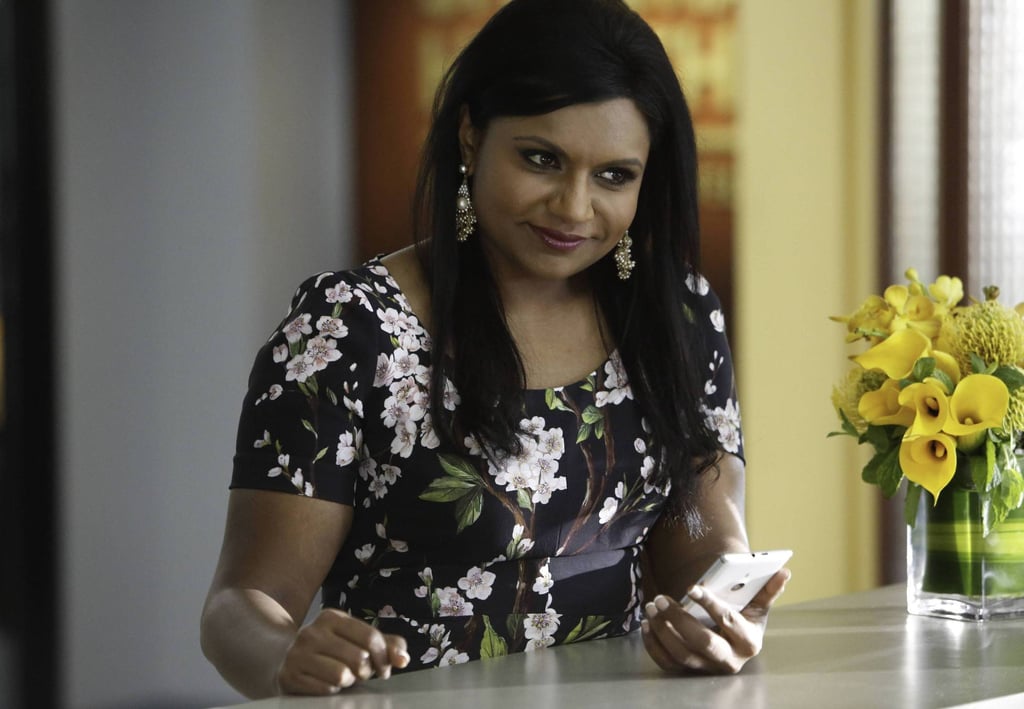 Whatever happens with Danny, things are looking up for her.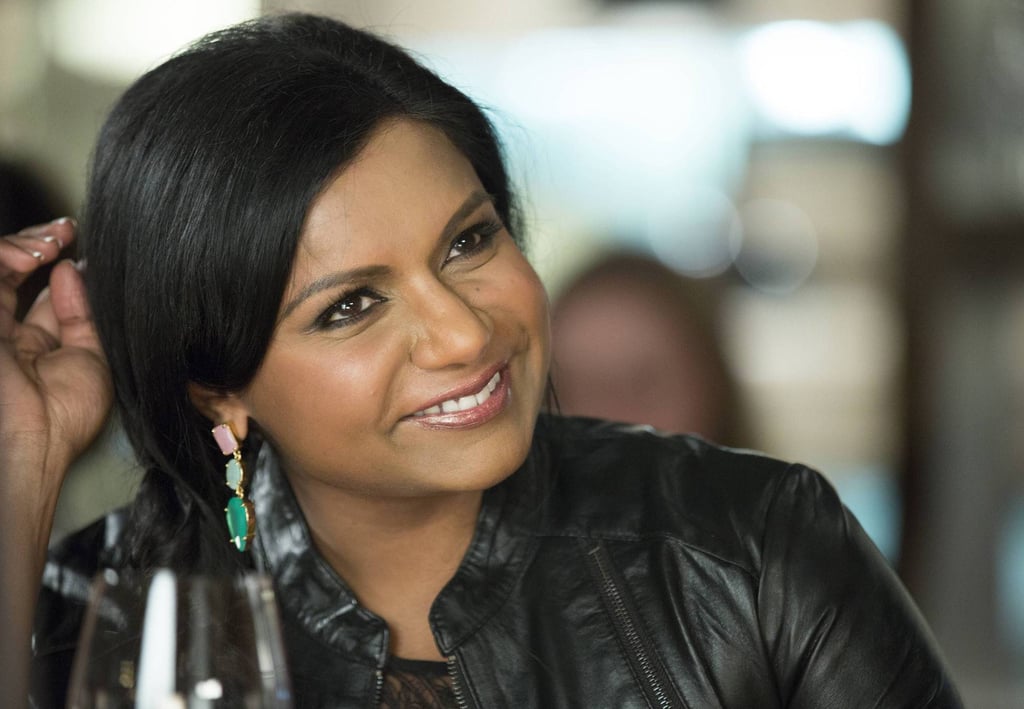 Could she be dating again?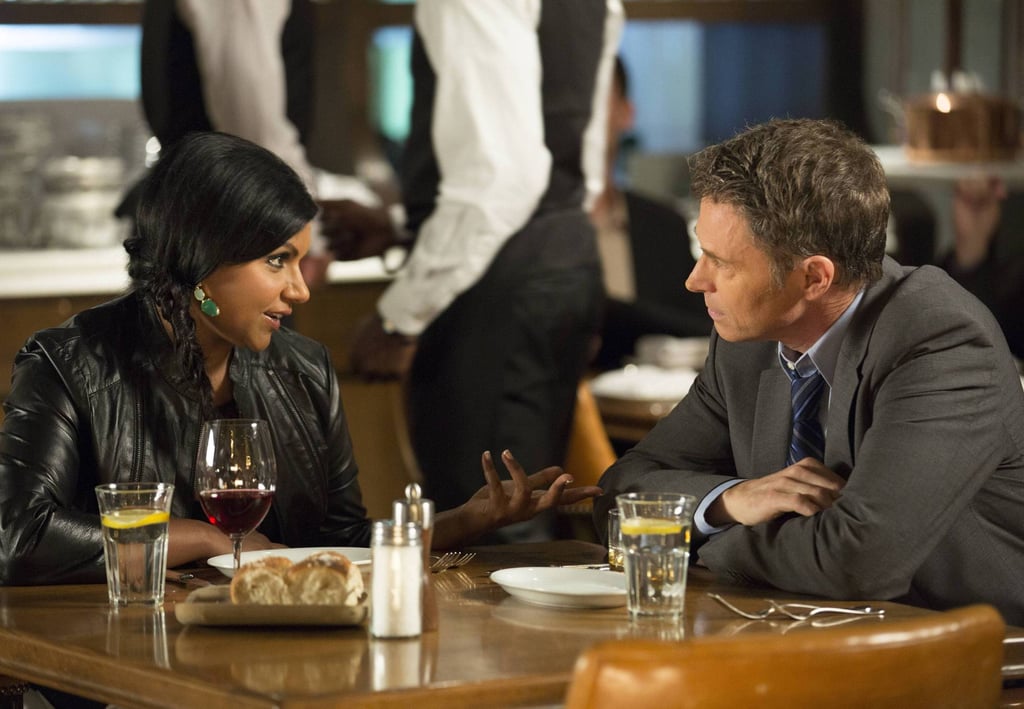 Yep! Looks like a date with Charlie (guest star Tim Daly).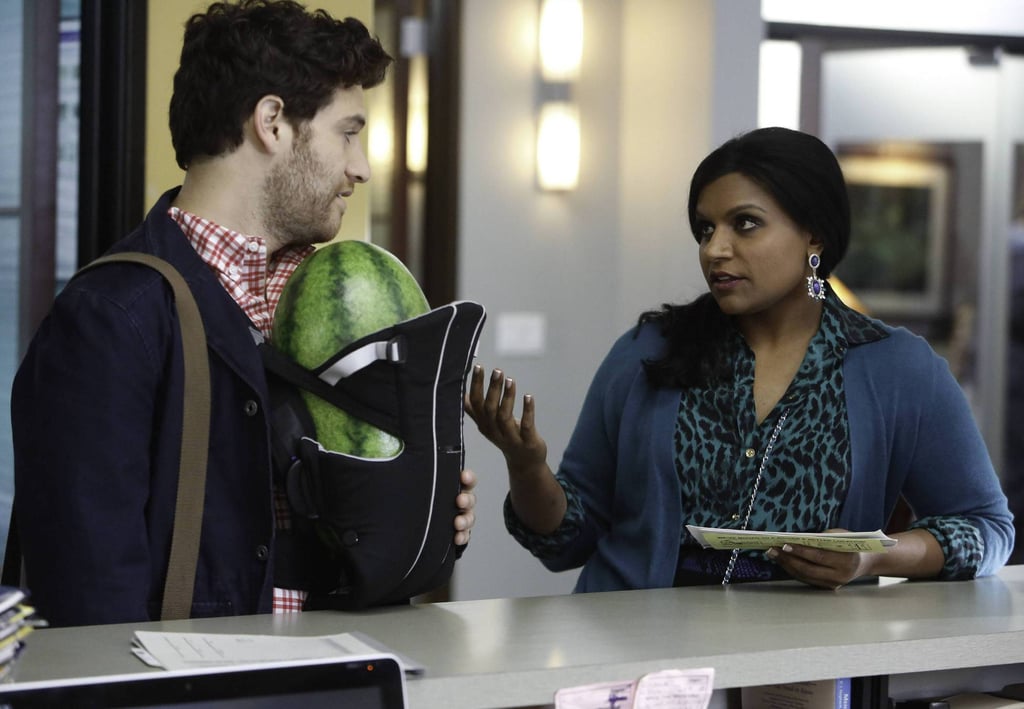 No big deal, just Peter (Adam Pally) and a watermelon in a baby carrier.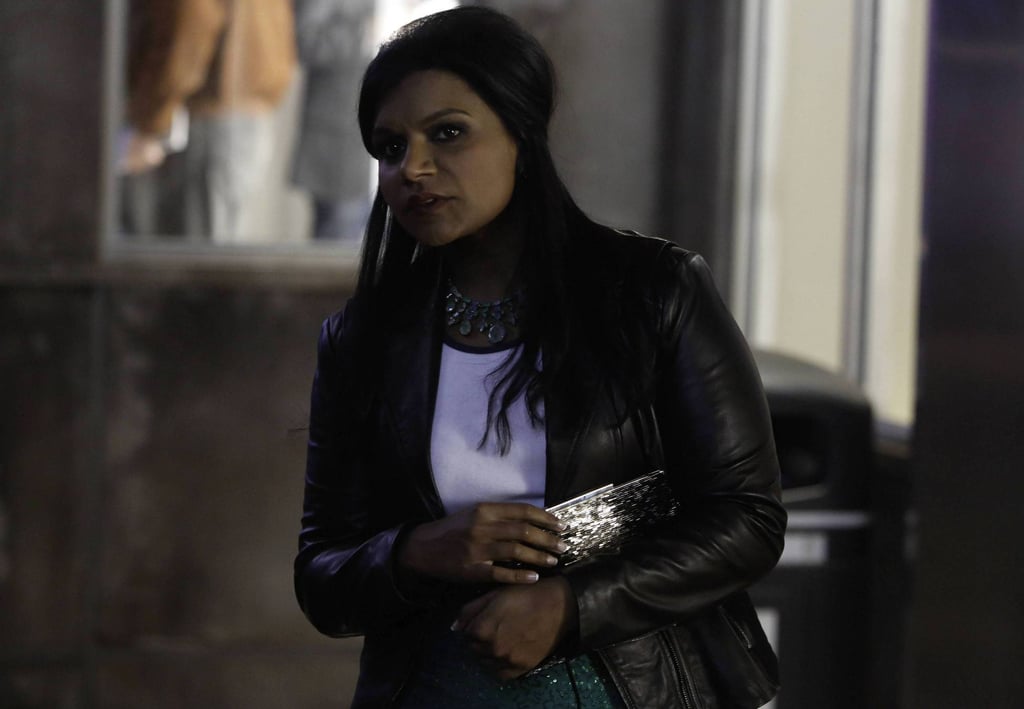 Something's going down.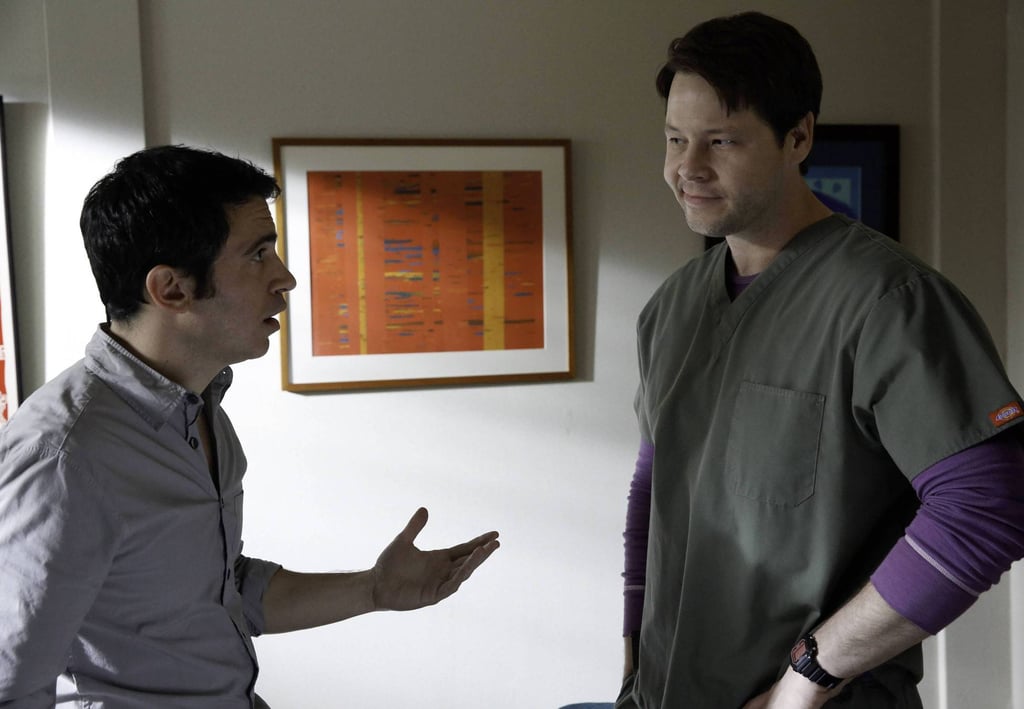 Danny (Chris Messina) is probably getting relationship advice from Morgan (Ike Barinholtz).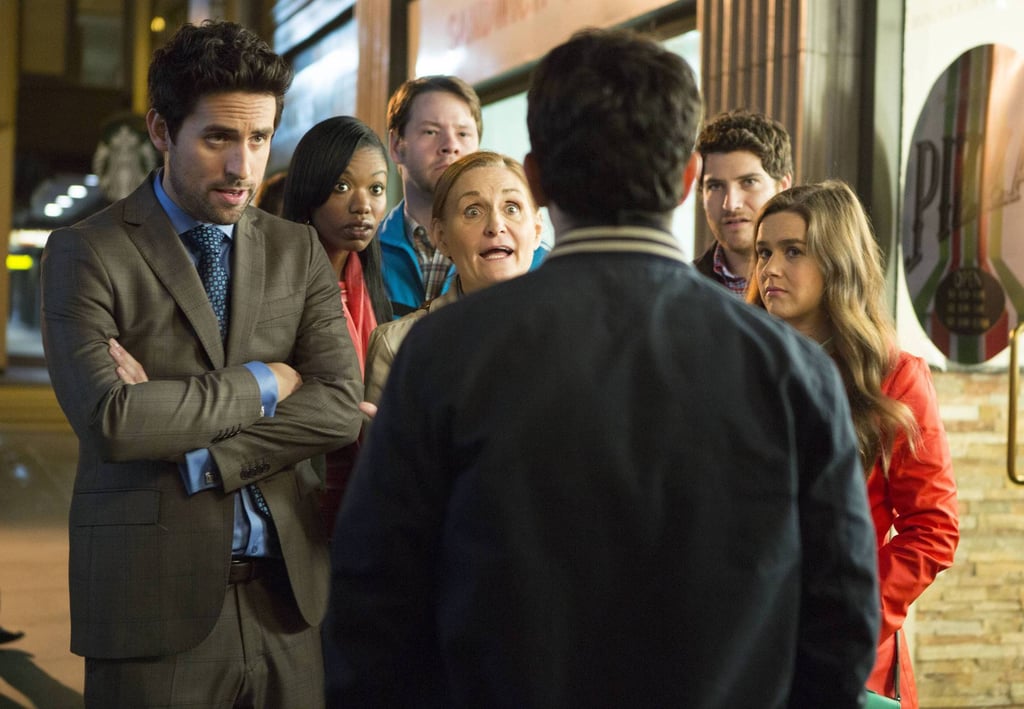 Of course the whole gang gets involved.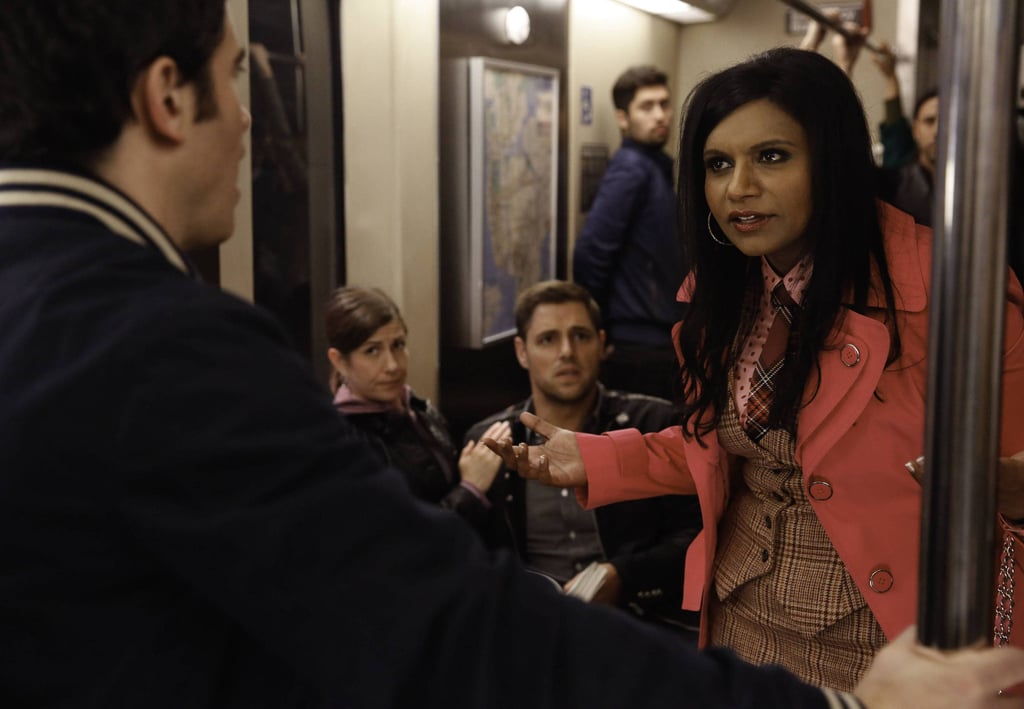 Sam Page (remember him from Mad Men?) guest stars.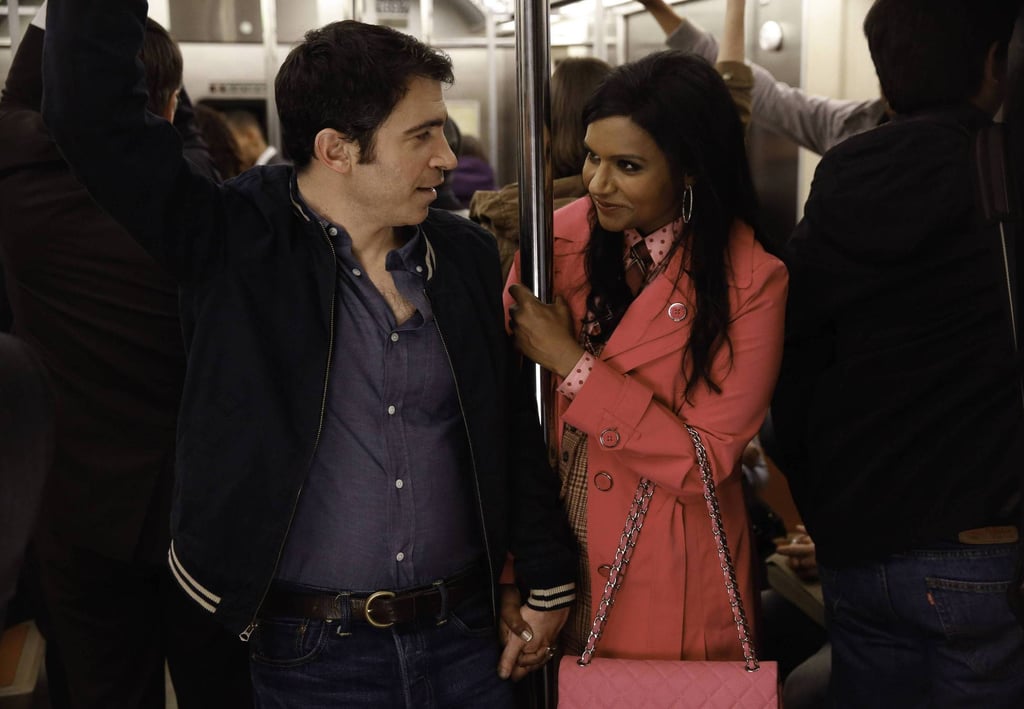 And there it is! The hand hold!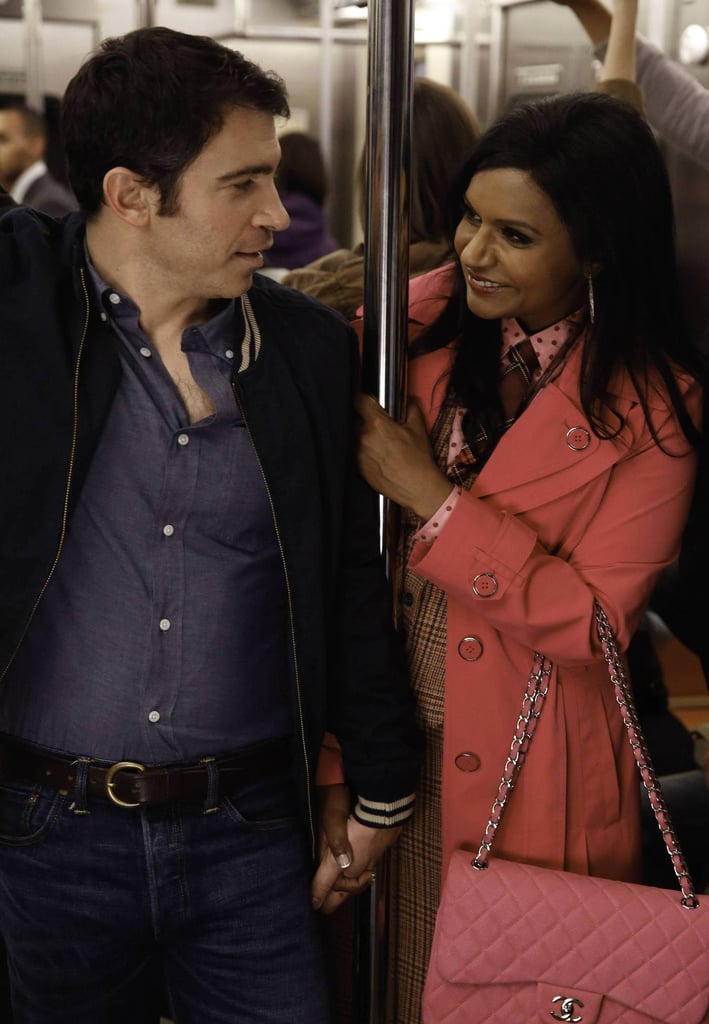 Swoon.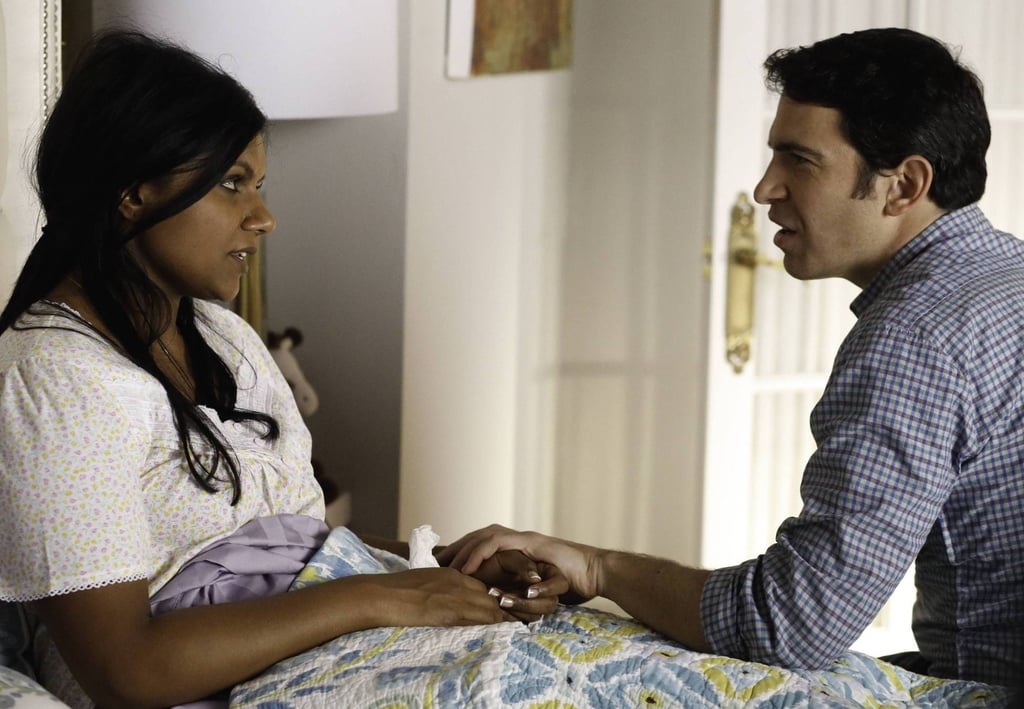 Are we going to get a happy ending?