By now, Once Upon a Time [1] fans should be well aware that Frozen's princesses are coming to the show — and now we have more pictures to obsess over. While we still have a couple of weeks before the season four premiere on Sept. 28, we have gotten a few teases of what's to come. First, there were pictures of Georgina Haig, aka Elsa, on the set [2], and just recently we got a trailer for the new season [3]. Now, ABC has released more image of the new characters, so take a look.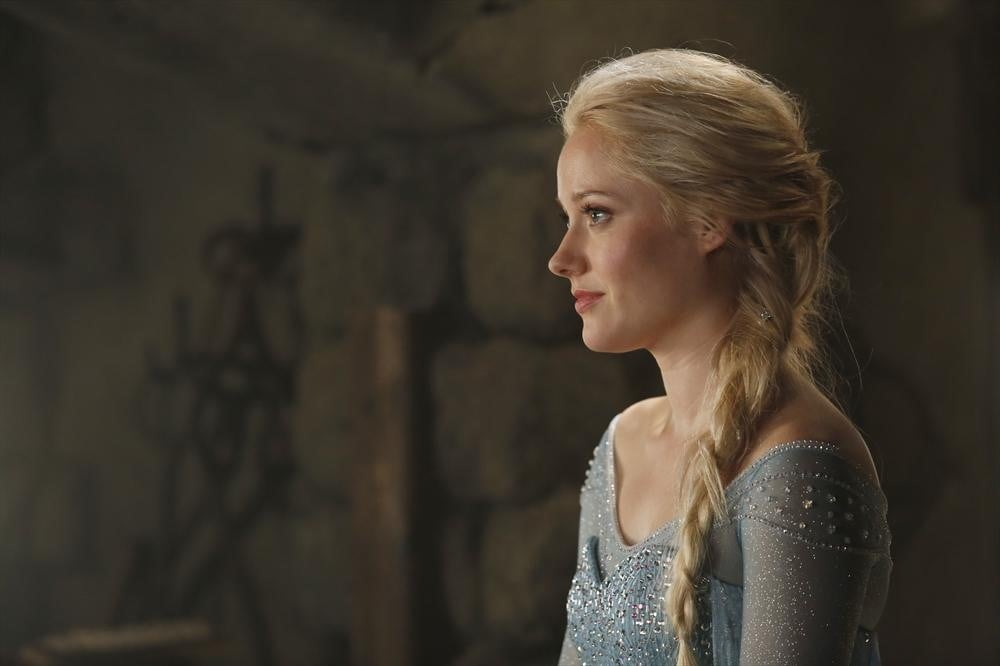 Georgina Haig as Elsa on Once Upon a Time.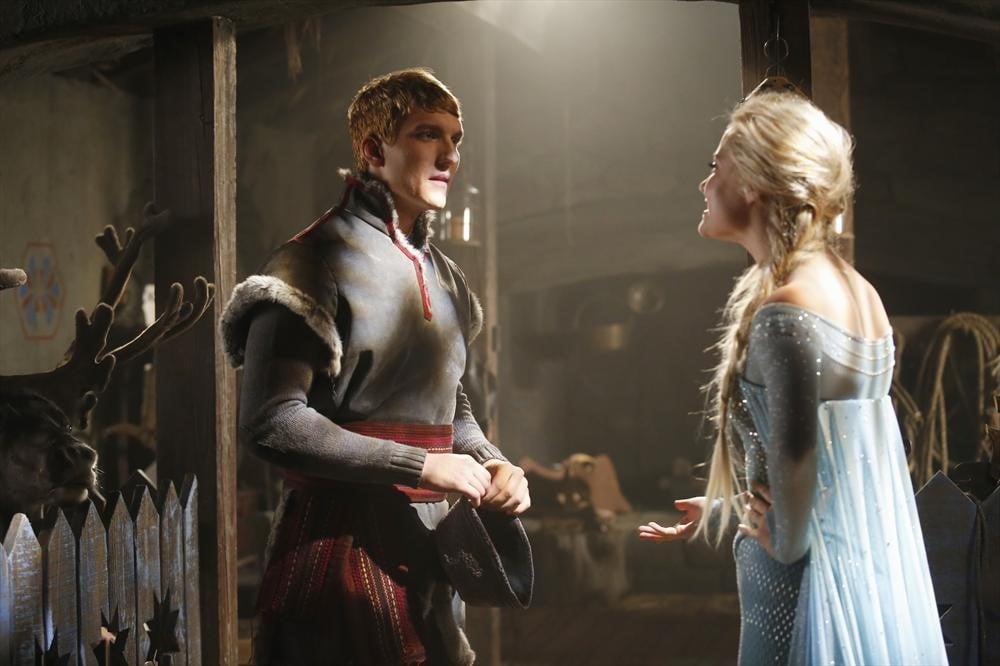 Scott Michael Foster as Kristoff.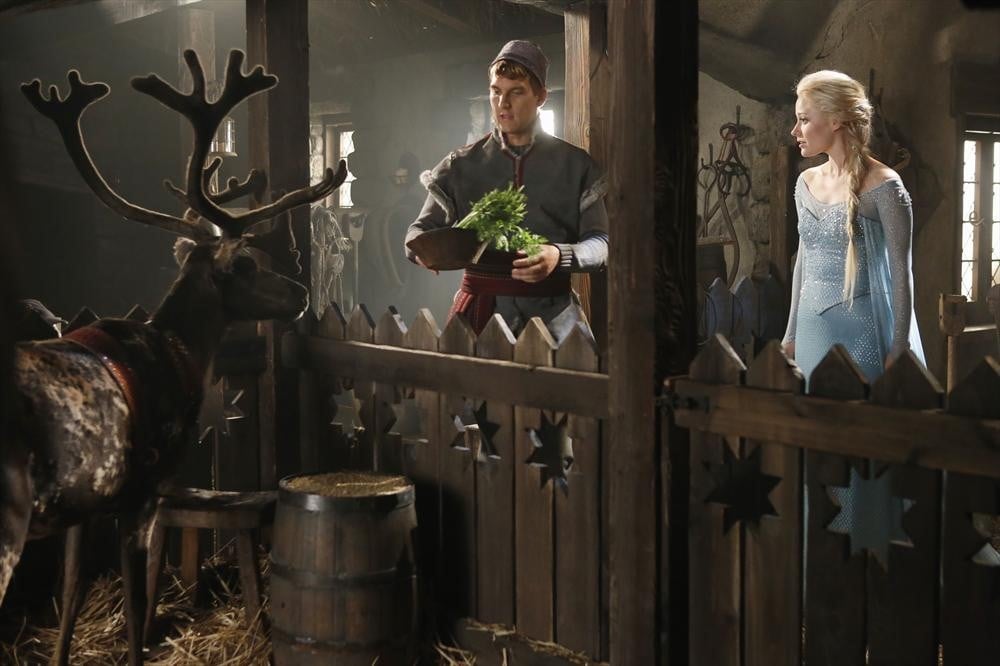 Oh my god, is that Sven?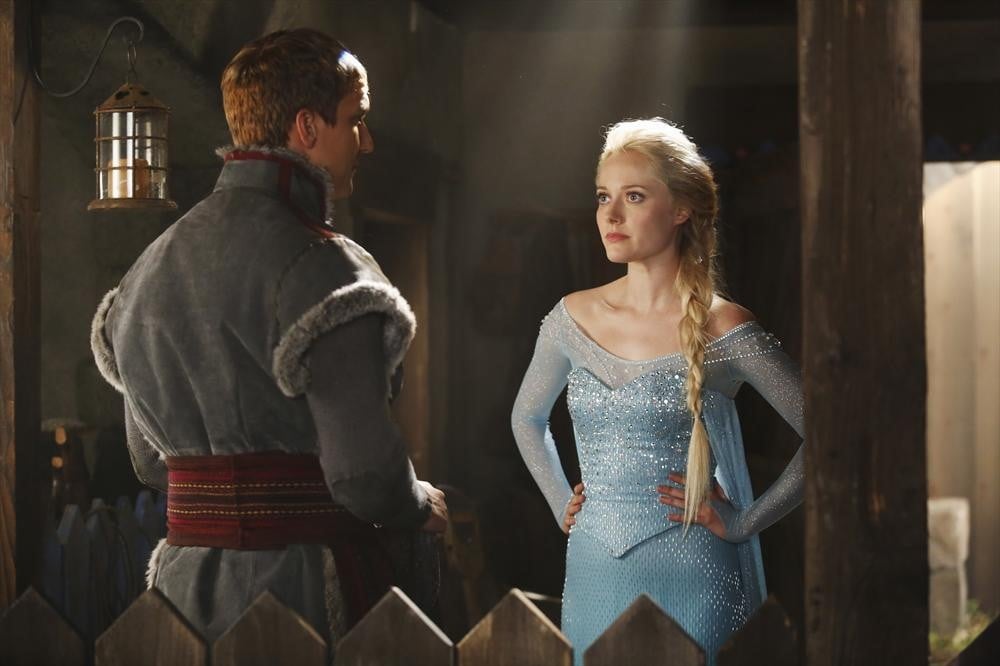 She does not look too pleased.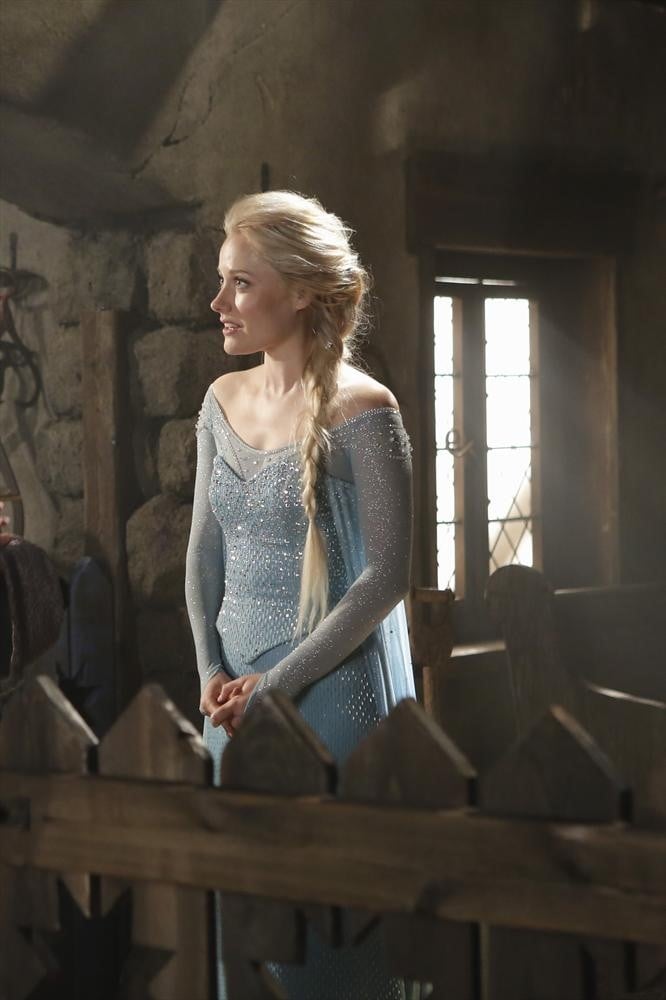 But seriously, that braid is fabulous.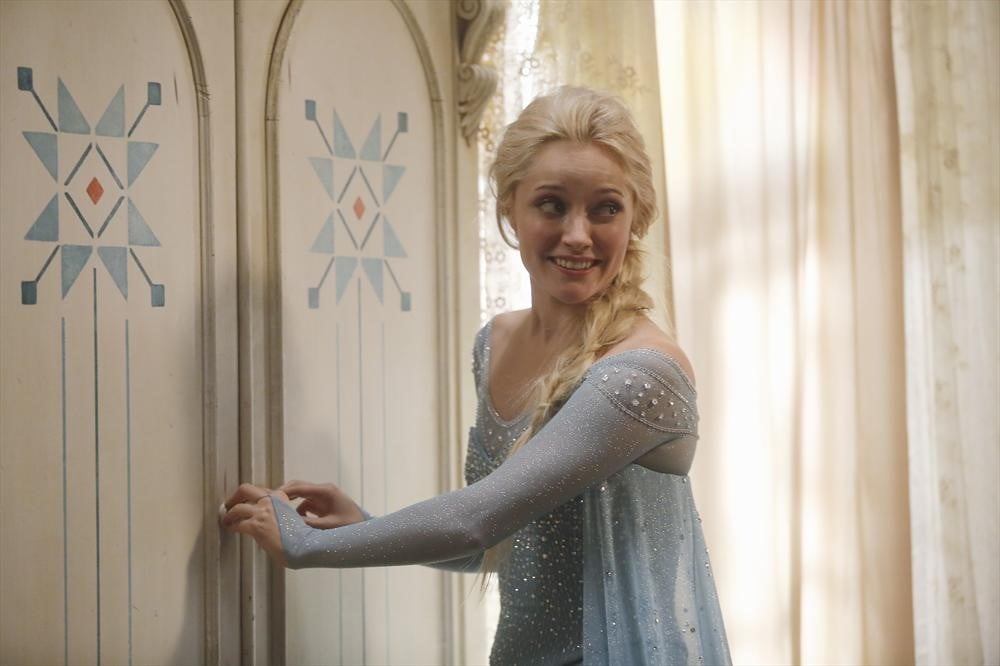 It's like she knows how excited we are.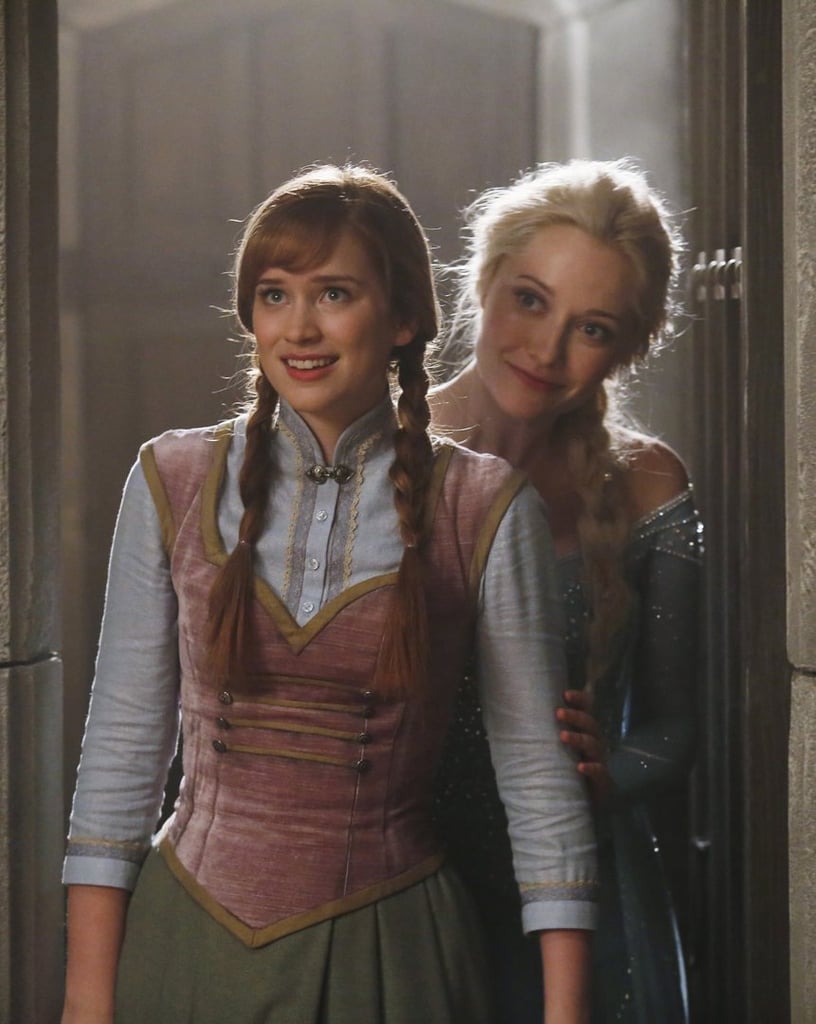 Elizabeth Lail as Anna.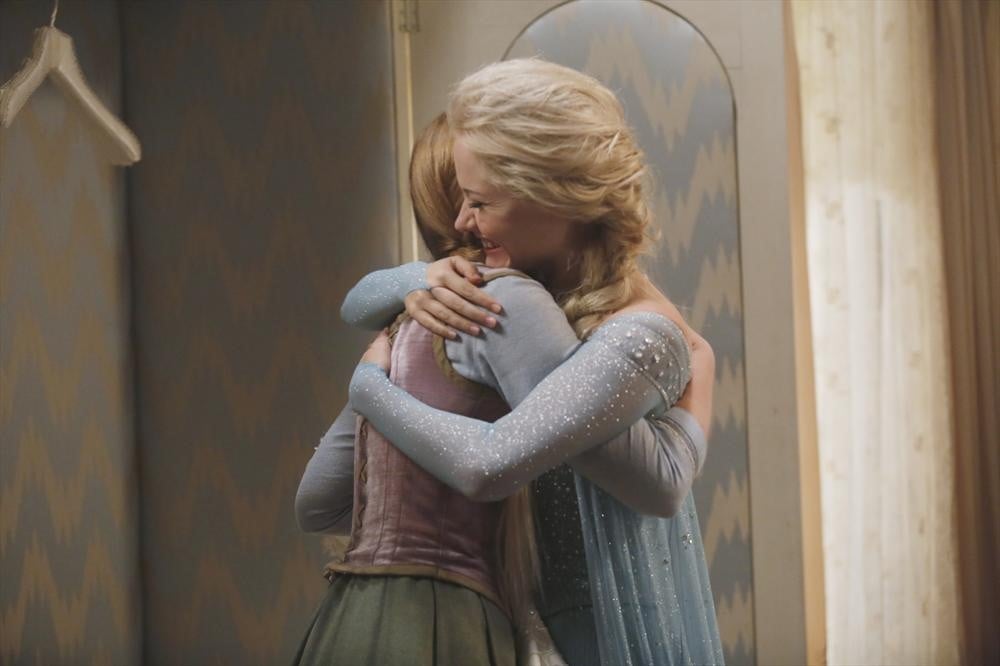 The sisters hug.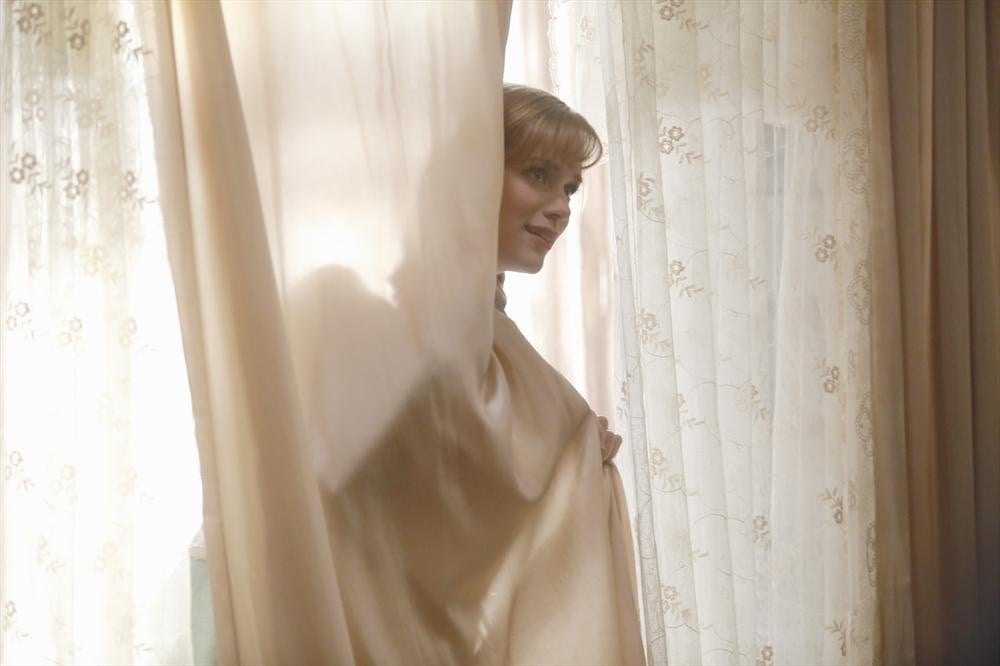 Anna hides in the curtain.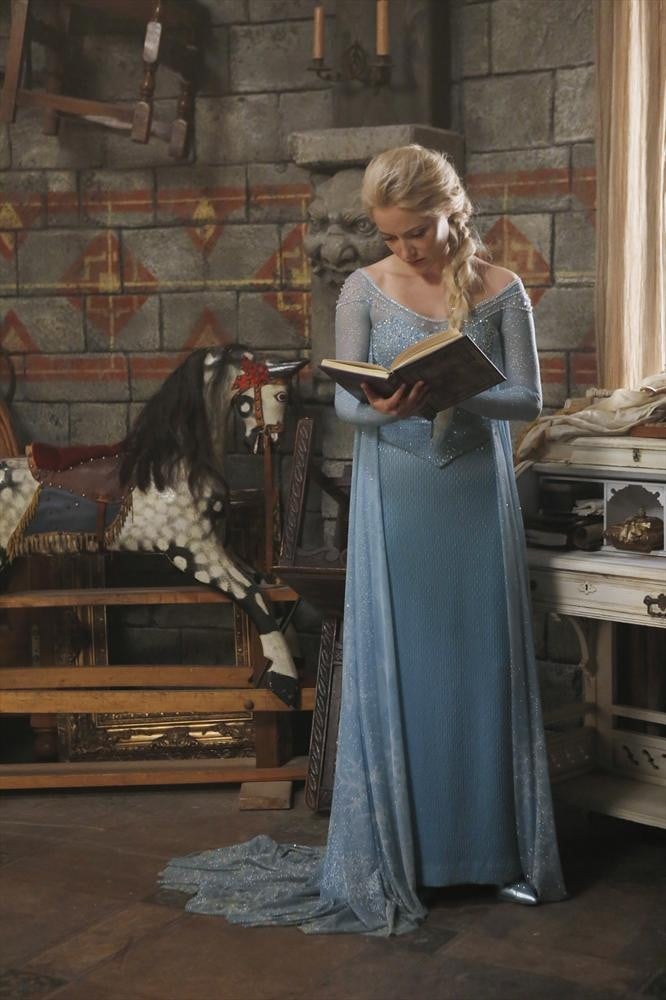 Elsa reads a book.
The blue dress is breathtaking.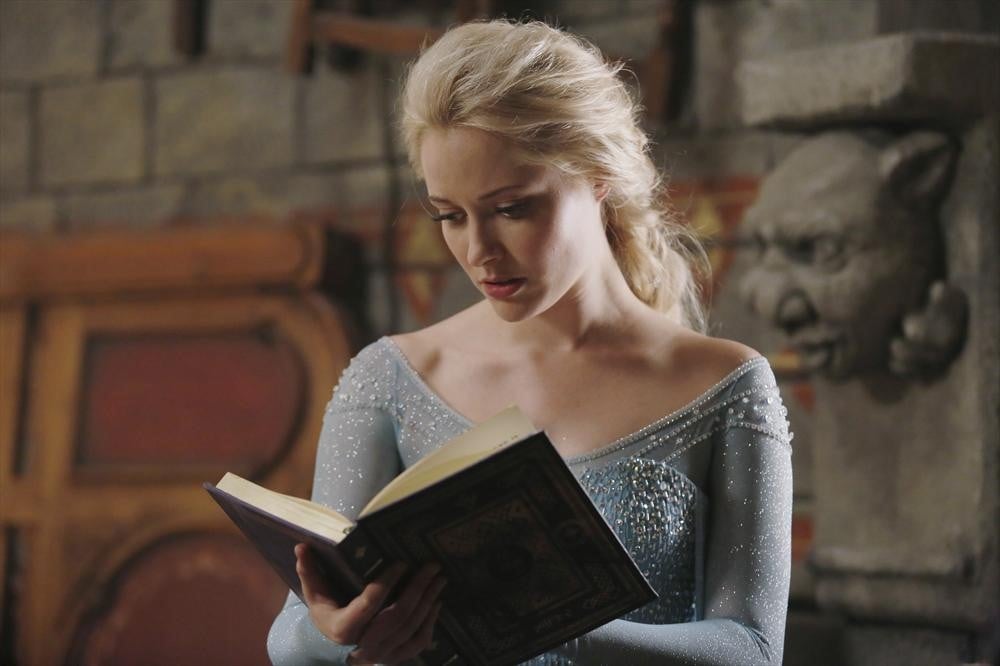 What is it she's reading?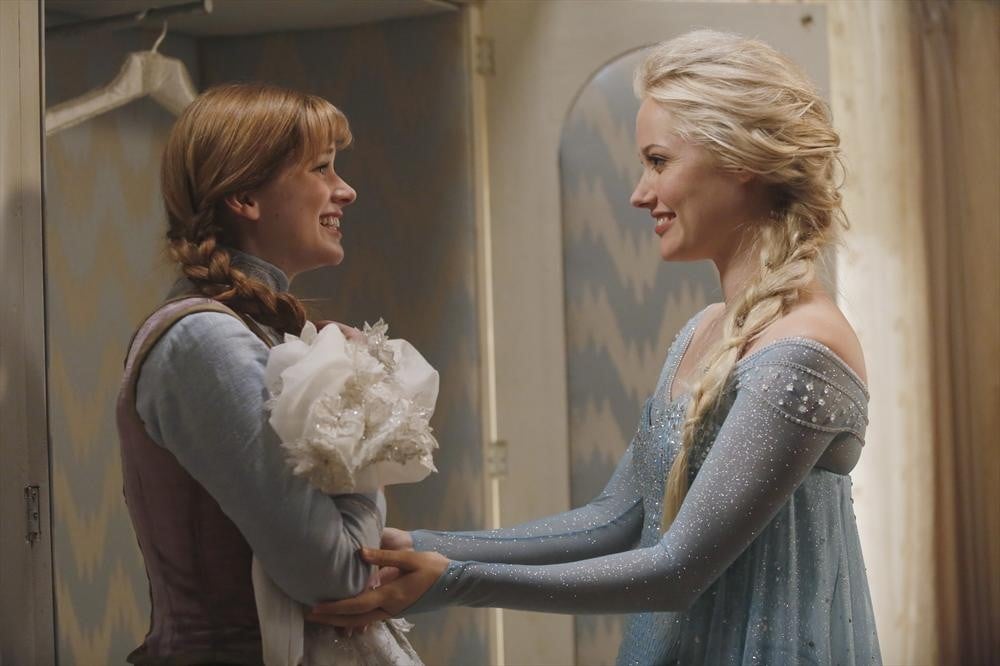 The sisters beam at each other.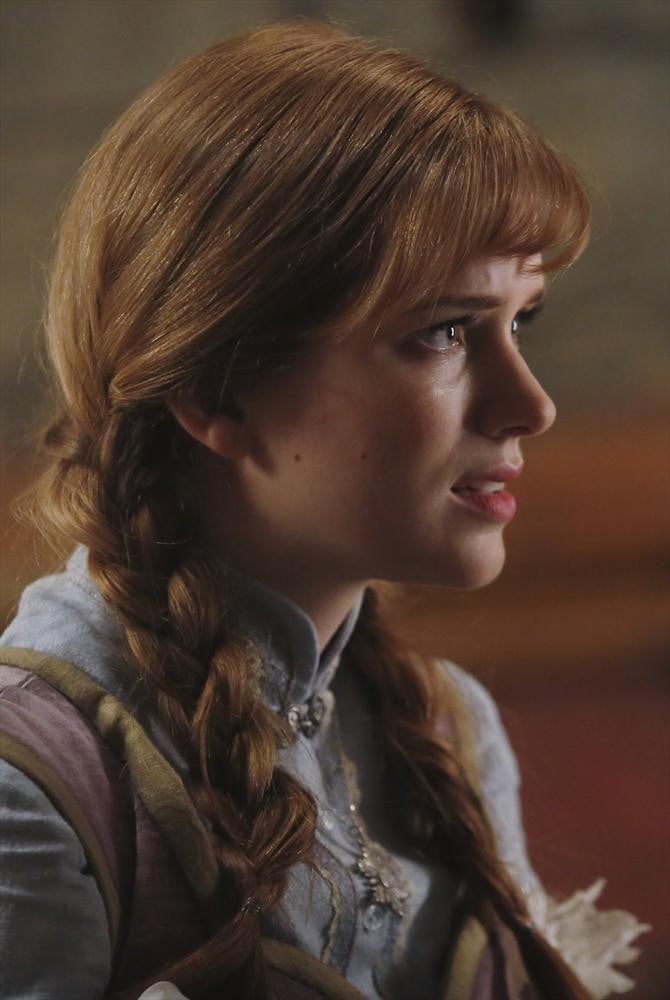 Anna looks a little perturbed.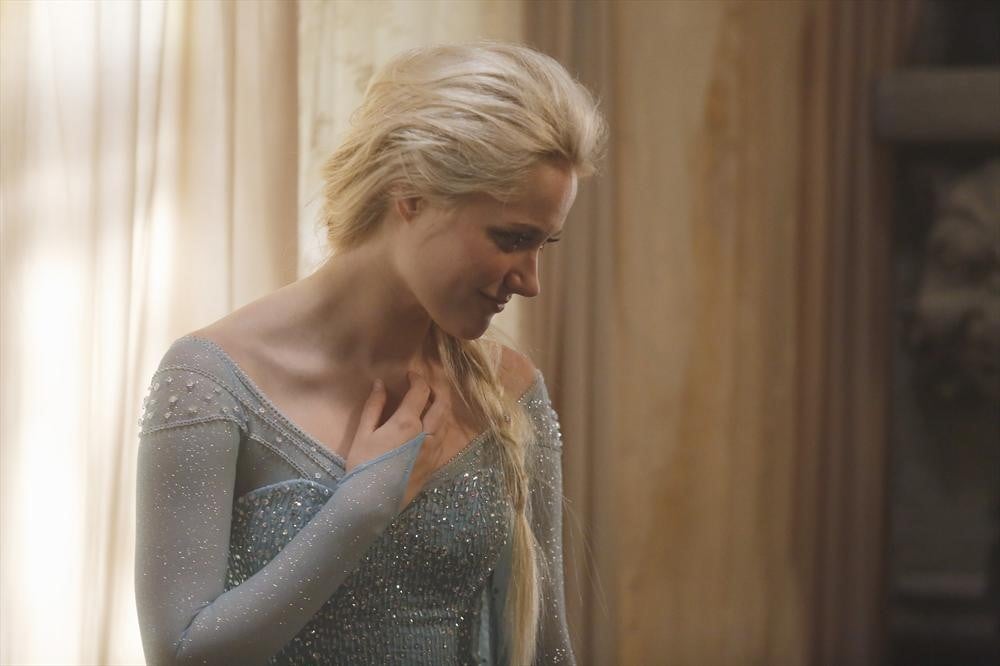 Elsa appears to not need her gloves.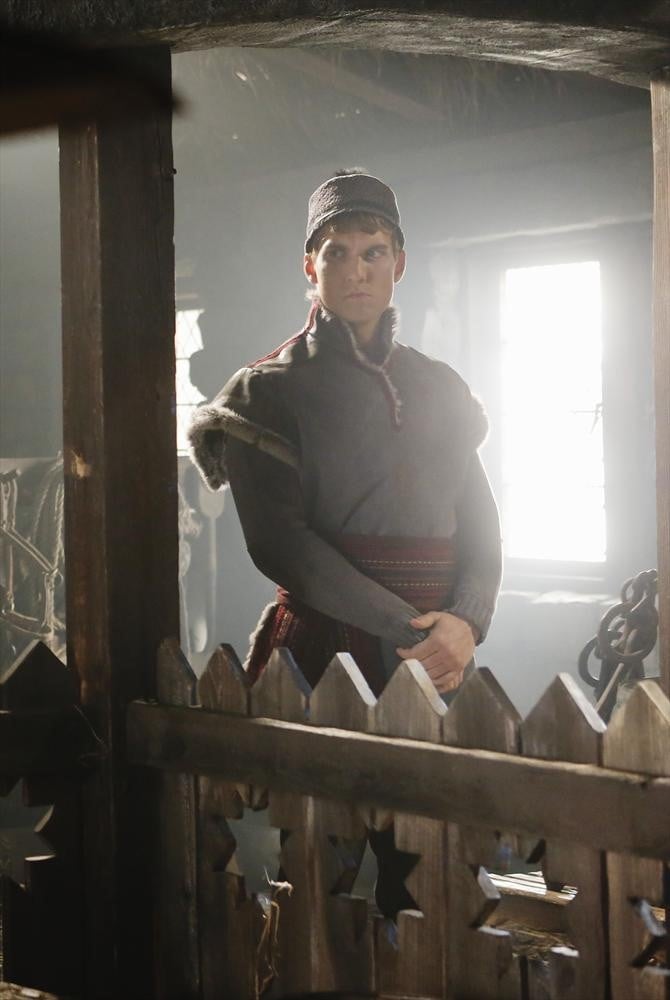 Kristoff doesn't look too happy.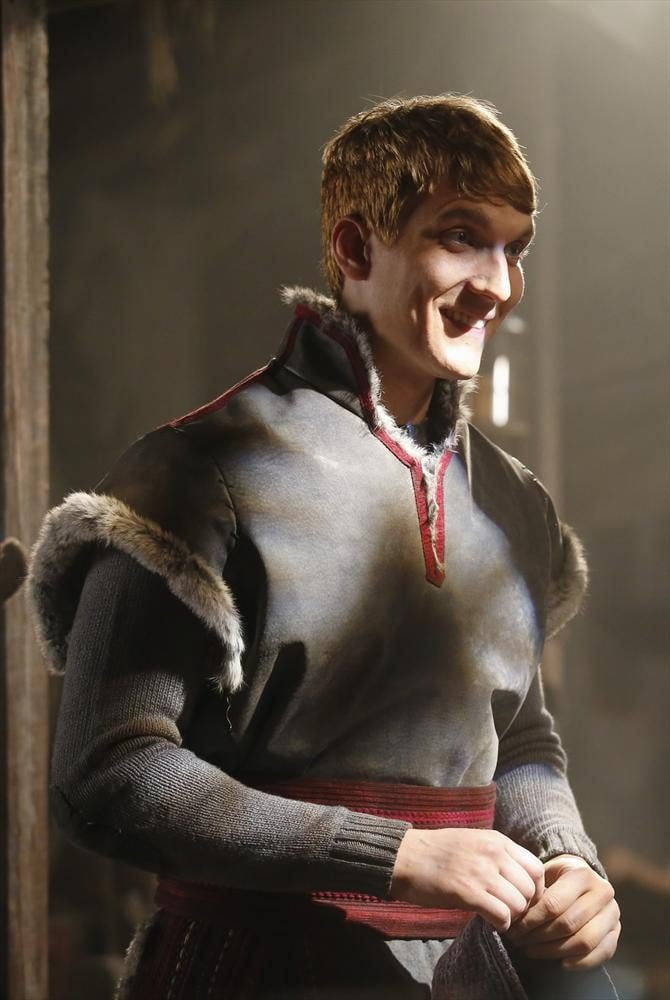 But now he does!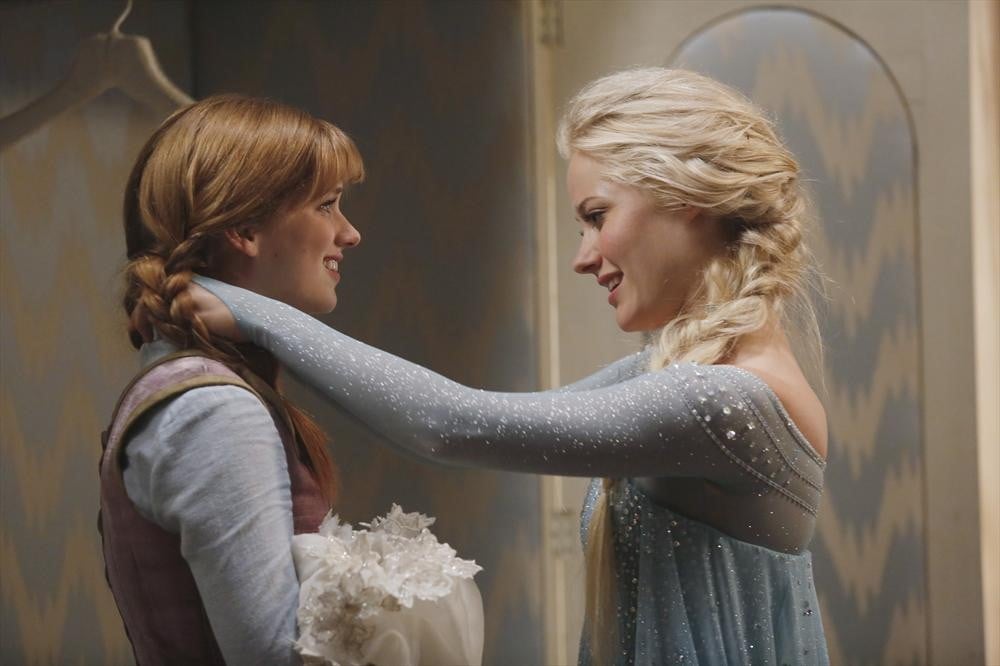 The girls seem so happy together.