Secret lab experiments, monsters, romance — the Duffer brothers' beloved Netflix series really has it all. Even after three seasons, fans can't seem to get enough of witty dialogue and suspenseful plot of "Stranger Things [1]." It's truly a one-of-a-kind show, but that doesn't mean that fans won't find any other series that'll delightfully flay their minds (you know, like the Mind Flayer).
"Stranger Things [2]" hails from a long line of exceptional sci-fi television offerings. When it comes to the classics, David Lynch's iconic "Twin Peaks [3]" probably comes to mind when you think of the Netflix hit. There's the intrigue of the central mystery, the charming small town, the dream logic, and the hodgepodge of genres. If you listen closely, the synth-laden theme songs even sound ever-so-slightly similar.
But "Twin Peaks" isn't the only classic that you'll love if you enjoy "Stranger Things." There's also no going wrong with tried-and-true sci-fi shows such as "Buffy the Vampire Slayer" and "The Twilight Zone." And we bet that Mike and the gang probably watch "The X-Files" and have a good laugh over how the monsters and government conspiracies hit so close to home!
While your temptation to rewatch "Stranger Things" may be stronger than Eleven's powers [4], don't hit the play button just yet. There's a slew of modern shows out there that would give any "Stranger Things" fan their fix for gruesome monsters. For example, for your fix of overly curious teens in small towns getting into all sorts of trouble, there's "Riverdale [5]" and "Chilling Adventures of Sabrina [6]."
Until "Stranger Things" season four [7] makes its debut, here are other creepy, clever shows that will fill the Demogorgon-shaped hole in your heart. Whether you're into this Netflix title for its '80s aesthetic and sleepy-town setting or its sci-fi-horror genre blending, these shows like "Stranger Things" are sure to please fans of the series.
"Riverdale"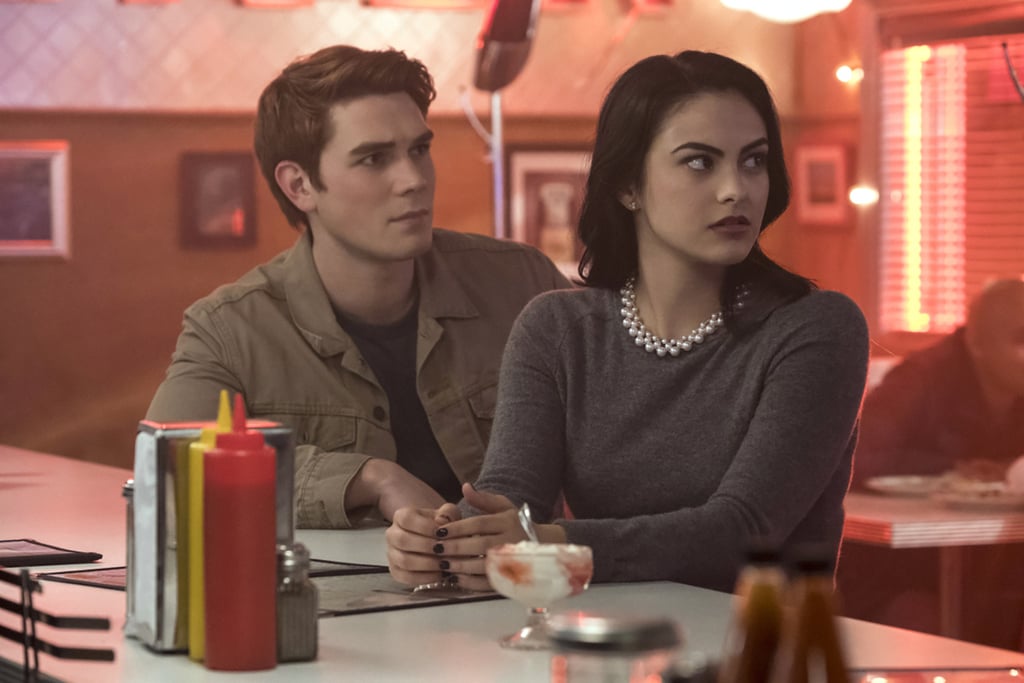 In "Riverdale [8]," the teens of the titular small town must wrap their heads around a dark mystery, much like in the first season of "Stranger Things [9]." In lieu of playing Dungeons & Dragons" (although later, you'll get to see the series' knock-off version of the game, Gryphons & Gargoyles), Archie (KJ Apa), Jughead (Cole Sprouse), and the rest of the crew hang out at the local diner when they're not solving murder cases or involving themselves in Riverdale's latest scandal. Some differences between "Stranger Things" and "Riverdale" are that the latter doesn't delve too much into the supernatural and has a bit more of a steamy twist [10].
"The Twilight Zone"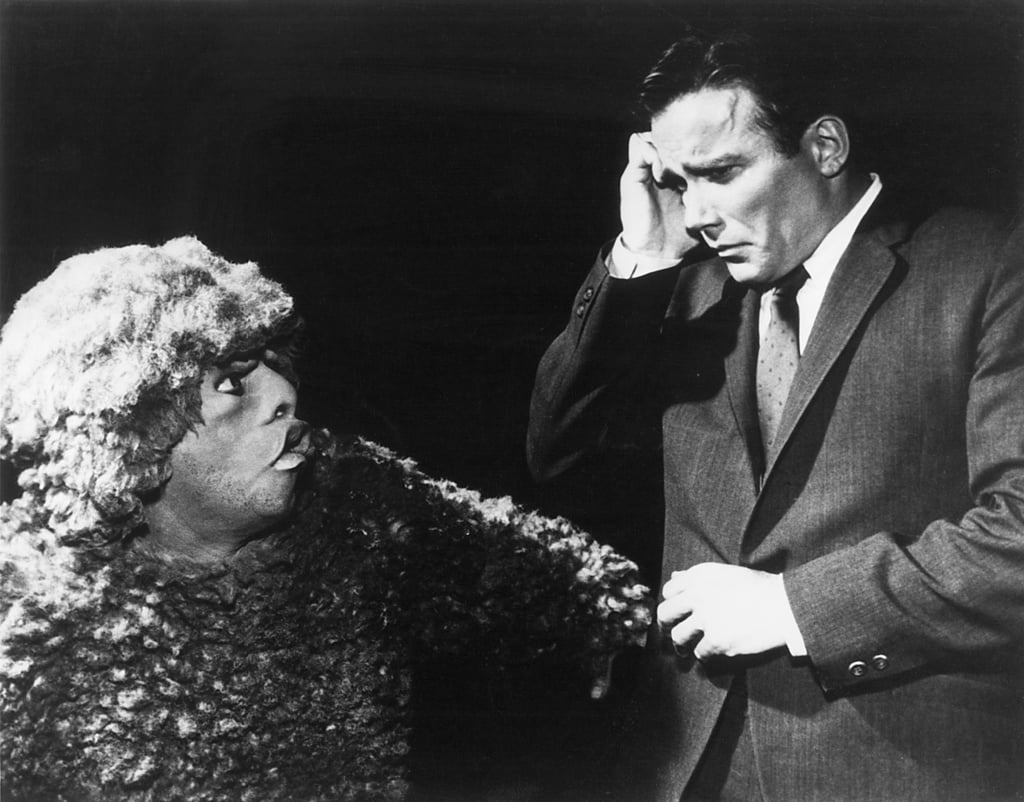 Even 60 years later, Rod Serling's "The Twilight Zone" remains as relevant as ever. Fans of psychological thrillers [11] and fantasy are in for a treat with this classic anthology series, which arguably paved the way for eerie shows like "Stranger Things [12]." Though the show may not have an overarching plot like "Stranger Things," both cult favorites significantly popularized science fiction among mainstream audiences. Each episode of this anthology ends with a twist that reveals some sort of moral at the end. "The Twilight Zone" is full of many iconic episodes, but a couple of the best ones include "Eye of the Beholder" and "The Monsters Are Due on Maple Street."
"Black Mirror"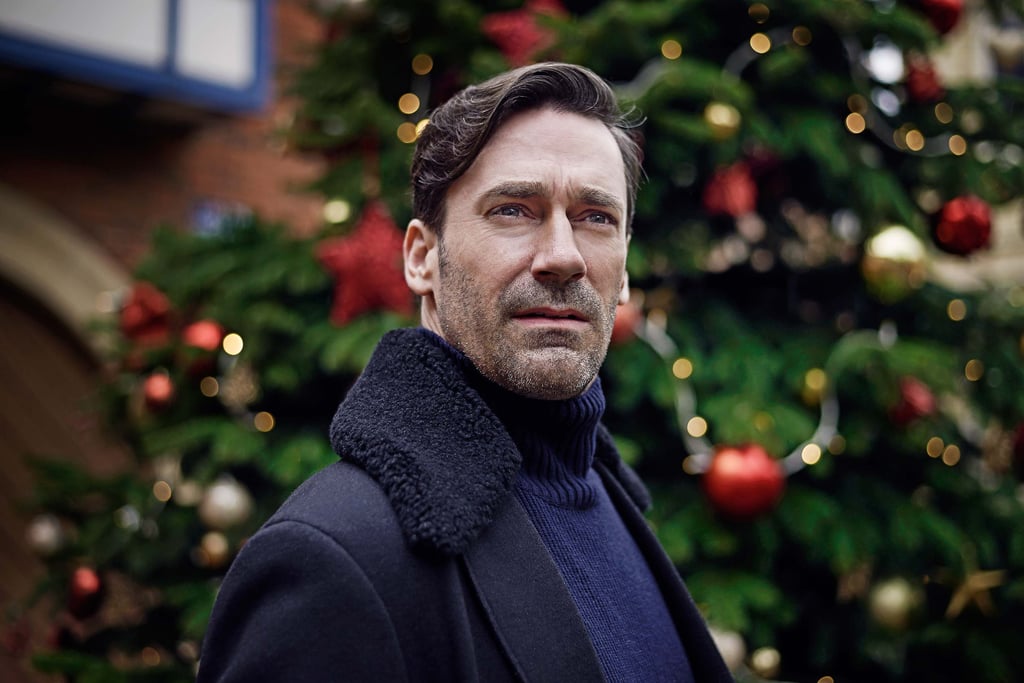 This darkly satisfying British-American anthology series pays homage to "The Twilight Zone" with hour-long episodes that are fleshed-out thought experiments about the terrifying potential of technology. Like "Stranger Things [13]," "Black Mirror [14]" doesn't shy away from making social commentary about ethically sketchy actions sanctioned by powerful players, whether they're in government or big tech. One standout story in the series is "White Christmas" which explores themes surrounding surveillance and stalking through a hypothetical artificial intelligence technology — suffice to say, this episode isn't built on cozy Christmas vibes. Other must-watch episodes include "San Junipero" and "USS Callister," but the rest of the series is definitely worth bingeing.
"Dark"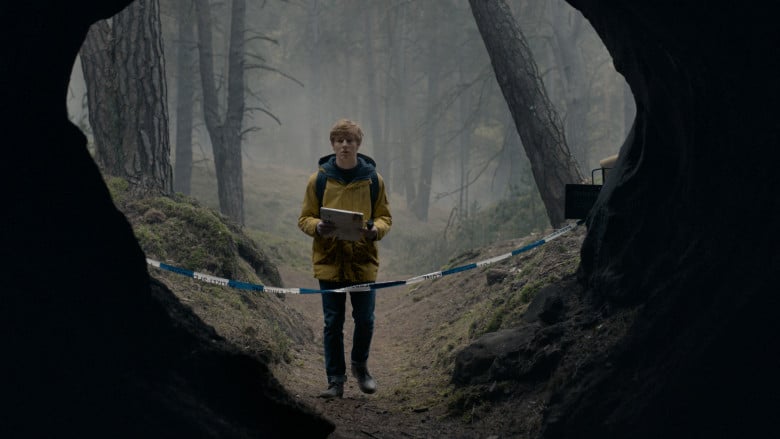 The similarities between this German supernatural Netflix series and "Stranger Things [15]" are uncanny as both involve a small-town mystery and missing children. Like "Black Mirror," it does have a darker twist than "Stranger Things," which alternates between sci-fi suspense and wholesome '80s nostalgia. Season one of "Dark" starts in 2019, but we also see the plot unfold in 1986 and 1953 thanks to time travel [16]. The series focuses on members of four different families who discover a wormhole in the cave system underneath the nuclear power plant by their small German town — isn't that just so reminiscent of the Upside Down?
"American Horror Story"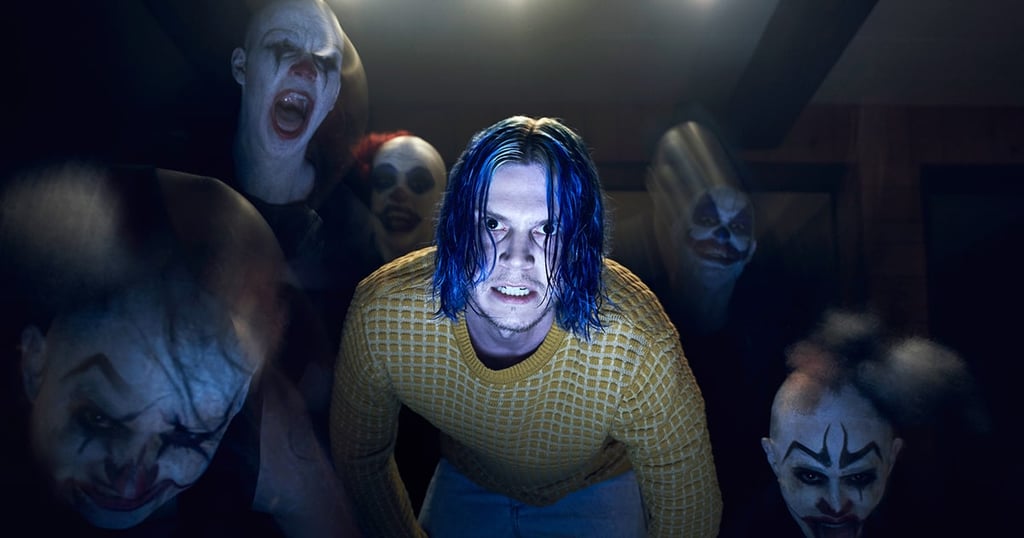 If you're looking for something even scarier than the Upside Down, you might encounter it in FX's "American Horror Story [17]." The classic Ryan Murphy series leans a little campier than "Stranger Things [18]," but you will definitely get your fix of moody teenagers and creepy monsters throughout the show's various installments. Each season has its own storyline, so you don't technically have to watch every season (although a couple of them are interconnected), but for good old adolescent drama [19] reminiscent of "Stranger Things," we recommend giving "Murder House" and "Coven" a shot. For a blast back to the '80s like "Stranger Things," tune into a murderous summer camp session while watching "1984."
"Twin Peaks"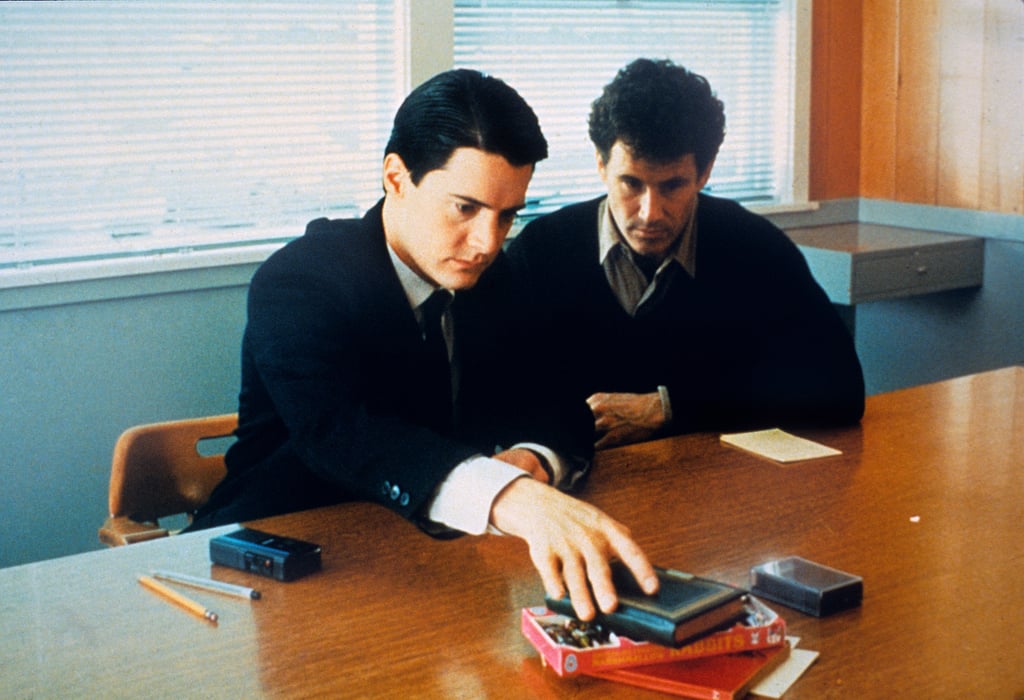 "Stranger Things [20]" and "Twin Peaks" definitely share similar elements, such as small-town mystery, dream logic, creepy visuals, and synth music. The Duffer brothers even cited "Twin Peaks" director David Lynch as an influence [21] on their work. The '80s cult classic follows FBI Agent Dale Cooper (Kyle MacLachlan) as he goes around the titular town to solve the death of high school student Laura Palmer. As we know from "Stranger Things," nothing is quite what it appears to be. While "Twin Peaks" isn't a true-crime show [22], the first season is based on the actual death of a young woman named Hazel Drew [23].
"Mindhunter"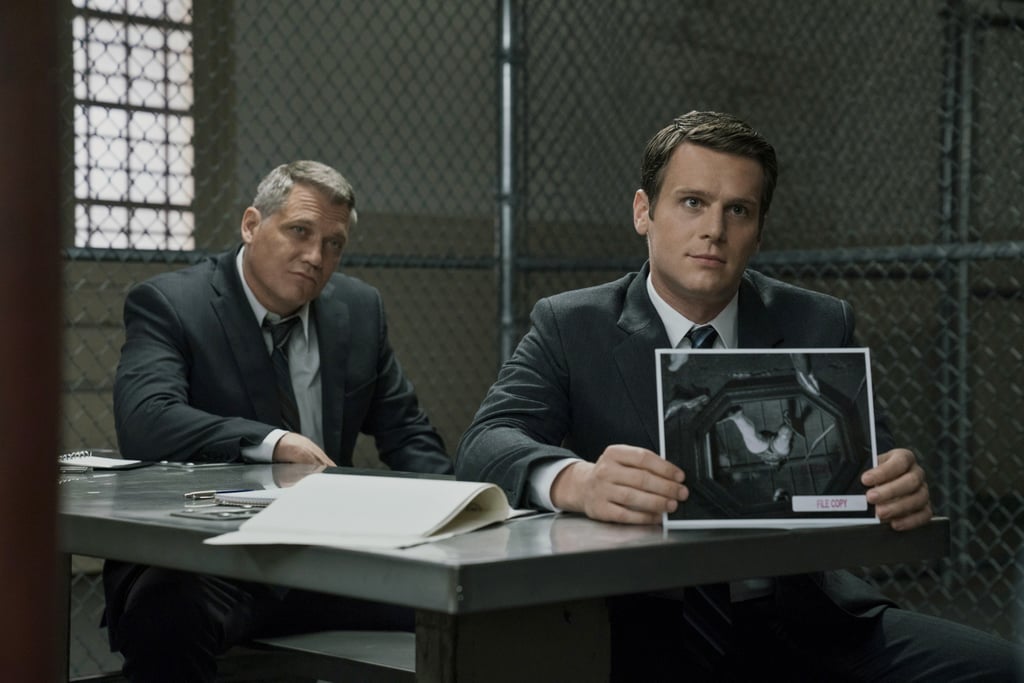 While there are no supernatural monsters in the crime drama "Mindhunter," it certainly has the same cinematic and throwback feel as the Duffer brothers' hit show. The fictionalized series follows investigations of the FBI's Behavioral Science Unit operated by Agent Holden Ford (Jonathan Groff), Agent Bill Tench (Holt McCallany), and psychologist Wendy Carr (Anna Torv). The series is set in the late 7'0s, around the same time when the actual FBI began investigating serial killers using early criminal psychology tactics. "Mindhunter" is based on the accounts of John E. Douglas, a retired agent who actually profiled serial killers in his earlier days working with the FBI.
"The X-Files"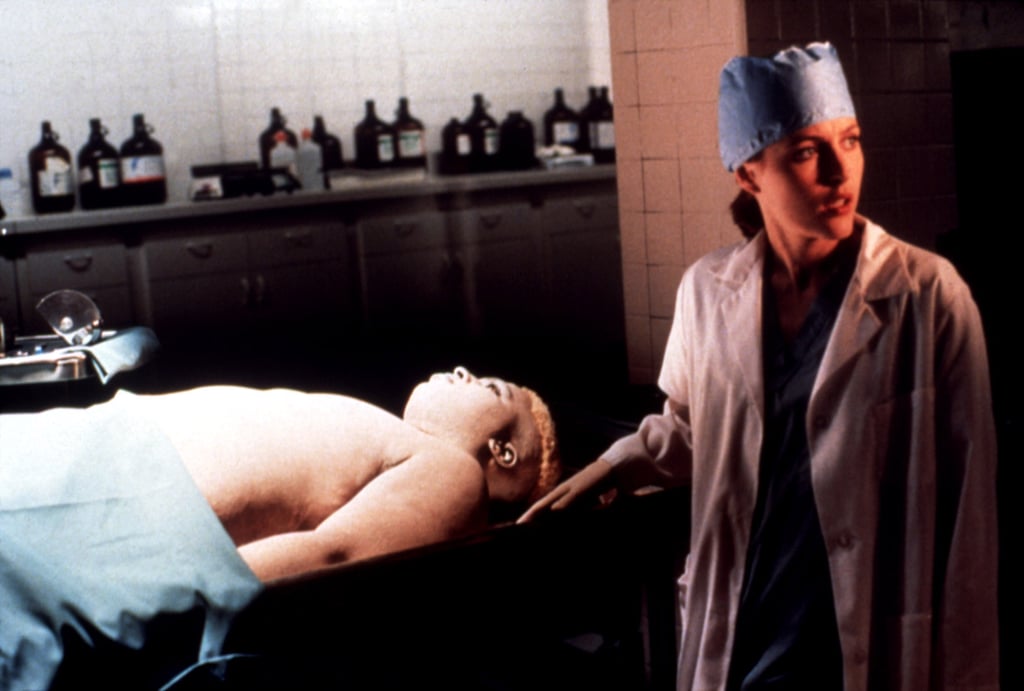 The truth is out there, folks. Fans of "Stranger Things [24]" will find themselves drawn to the government conspiracies and otherworldly plot lines featured in "The X-Files." The classic series stars Gillian Anderson and David Duchovny [25] as skeptic Dana Scully and extraterrestrial believer Fox Mulder, two FBI agents who investigate bizarre unsolved cases across the country. The show alternates between one-off episodes featuring paranormal monsters, and features an overarching plot about extraterrestrial life. With such an immense focus on aliens, cryptids, government conspiracies, and just generally all things sci-fi, fans of "Stranger Things" are sure to be pleased when watching this series.
"Supernatural"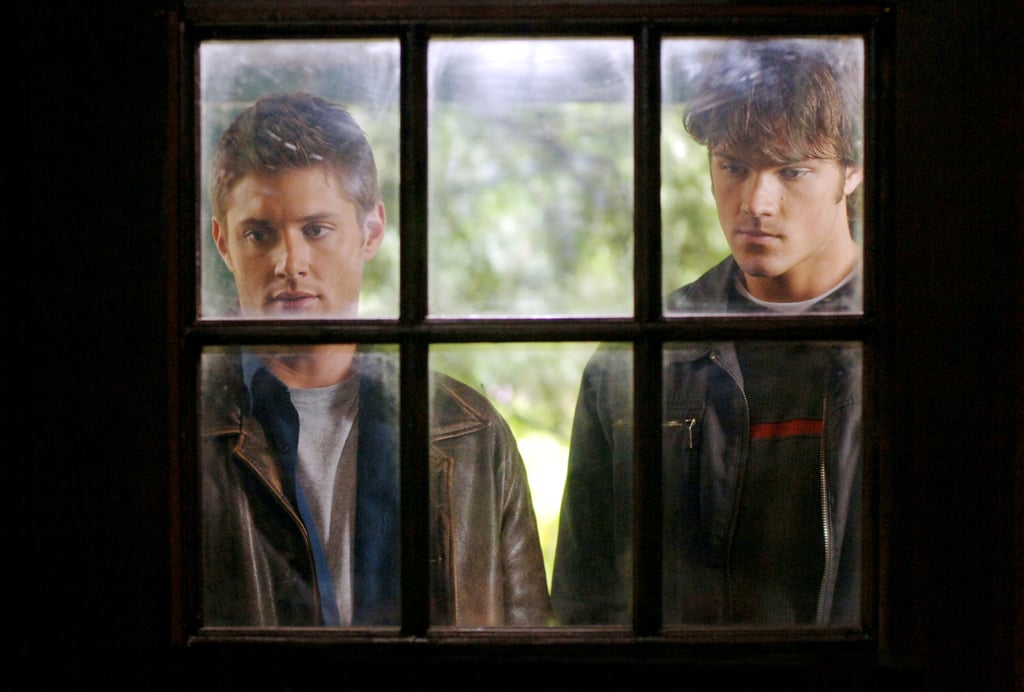 Jared Padalecki and Jensen Ackles star as Sam and Dean Winchester, professional demon-hunting brothers in "Supernatural." The show — which spans over an impressive fifteen seasons — is similar to "The X-Files" in that it alternates between plot-heavy episodes about demons and one-off installations about paranormal beings such as ghosts, vampires, and more. The later seasons focus more on the overarching plot revolving around the Winchester family, so we eventually meet main characters such as the demon Crowley (Mark A. Sheppard) and the angel Castiel(Misha Collins). In any case, "Stranger Things [26]" enthusiasts will ultimately appreciate the monsters, jokes, and brotherly love sprinkled throughout this series.
"Buffy the Vampire Slayer"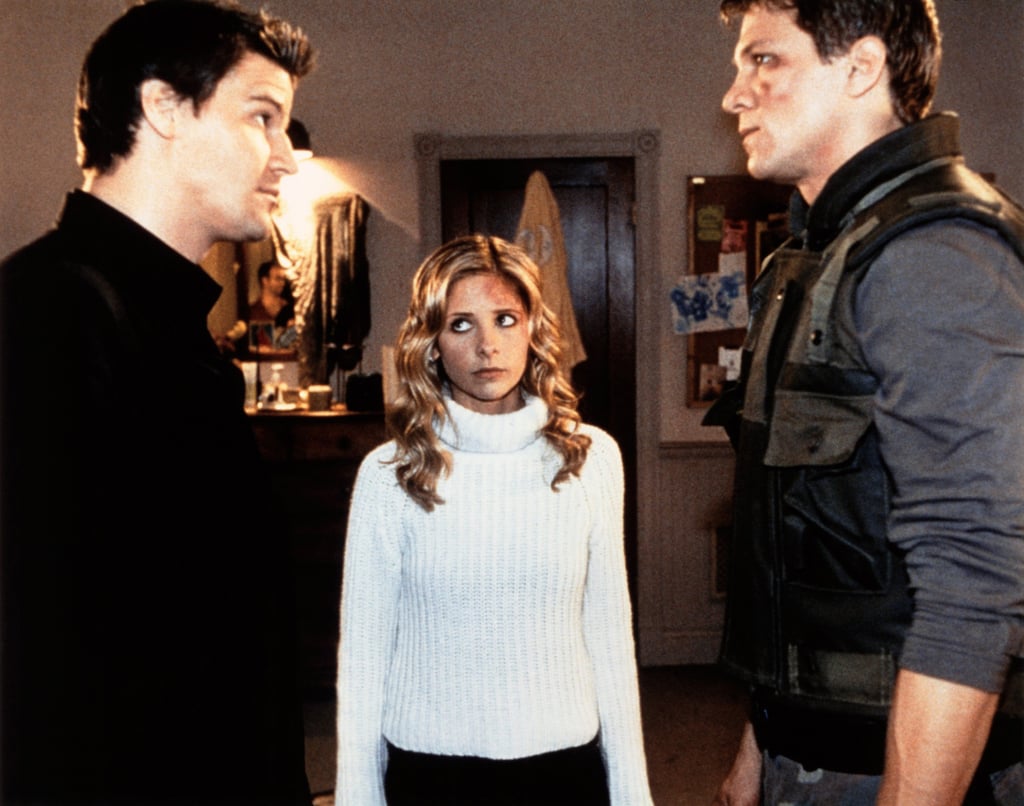 As we learn in both "Buffy the Vampire Slayer" and "Stranger Things [27]," nothing is more grueling than slaying monsters and dealing with the demons of puberty. Any "Stranger Things" fan who enjoys witty dialogue, teen drama, and monster hunting will appreciate this '90s classic [28], which stars Sarah Michelle Gellar [29] in the main role of Buffy. Along with her librarian mentor and two best friends, Buffy faces devilish monsters with a peppy panache, though she's still susceptible to the charms of a vampire named Angel (David Boreanaz). While the initial tone of the series is whip smart and sardonic, it gets darker as Buffy faces personal tragedies in later seasons.
"WandaVision"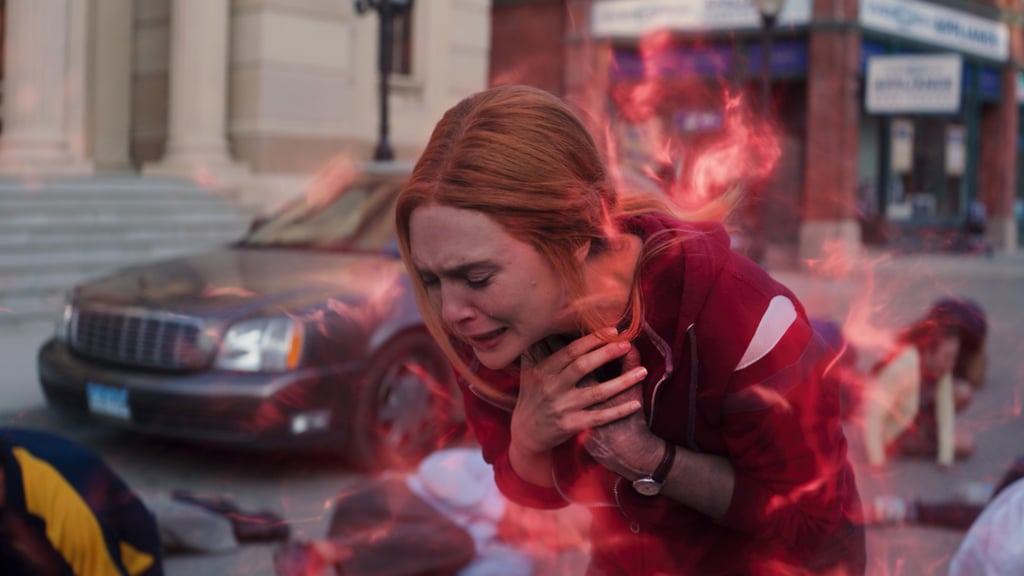 Eleven isn't a witch or an Avenger, but she does have some formidable psychic and telekinetic powers up her sleeves. Like Eleven, Wanda Maximoff (Elizabeth Olsen), or the Scarlet Witch, is definitely someone you don't want to mess with. In "WandaVision [30]," Wanda finds herself traveling through different decades in a series of sitcom scenarios as she settles into the town of Westview with Vision, her sentient robot lover who's also an Avenger. It definitely helps to know the background on Marvel films such as "Infinity War" and "Age of Ultron," but the plot is pretty easy to follow, not to mention charming with its allusions to famous classic sitcoms [31] like "Bewitched".
"Midnight Mass"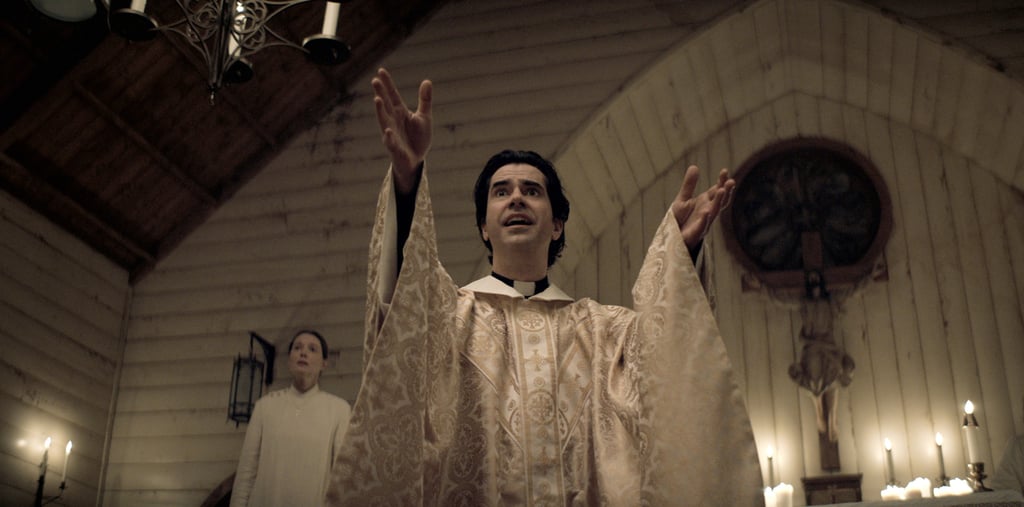 Crockett Island, we'd bet, is just as twisted as Hawkins, IN. "Stranger Things [32]" isn't a religious show, but you could definitely draw the connection between the Mind Flayer and the bloodthirsty, winged vampire creature in "Midnight Mass [33]." Featuring rich character development and a terrifying monster, "Midnight Mass" unfolds with twists and turns that'll have you hooked. The miniseries follows Riley (Zach Gilford), a young man who returns home after a stint in prison for killing a young woman while driving under the influence. Back on Crockett Island, he finds that a series of strange events unfold as the town's Monsignor Pruitt is replaced with the mysterious Father Paul (Hamish Linklater).
"The Haunting of Hill House"
Just like "Stranger Things [34]," Mike Flanagan's "The Haunting of Hill House" is one of Netflix's notable titles. While "Stranger Things" is more of a blend of horror and sci-fi, "Hill House" is just straight-up horror. However, if you're looking for a moody show with well-developed characters and stunning cinematography, this show is sure to give you your fix. Based on Shirley Jackson's novel of the same name, the series follows the hapless Crain children as kids and adults. Even when they're all grown up, the Crains remain haunted by one tragic summer at Hill House, an estate that their parents were in the process of flipping.
"The Haunting of Bly Manor"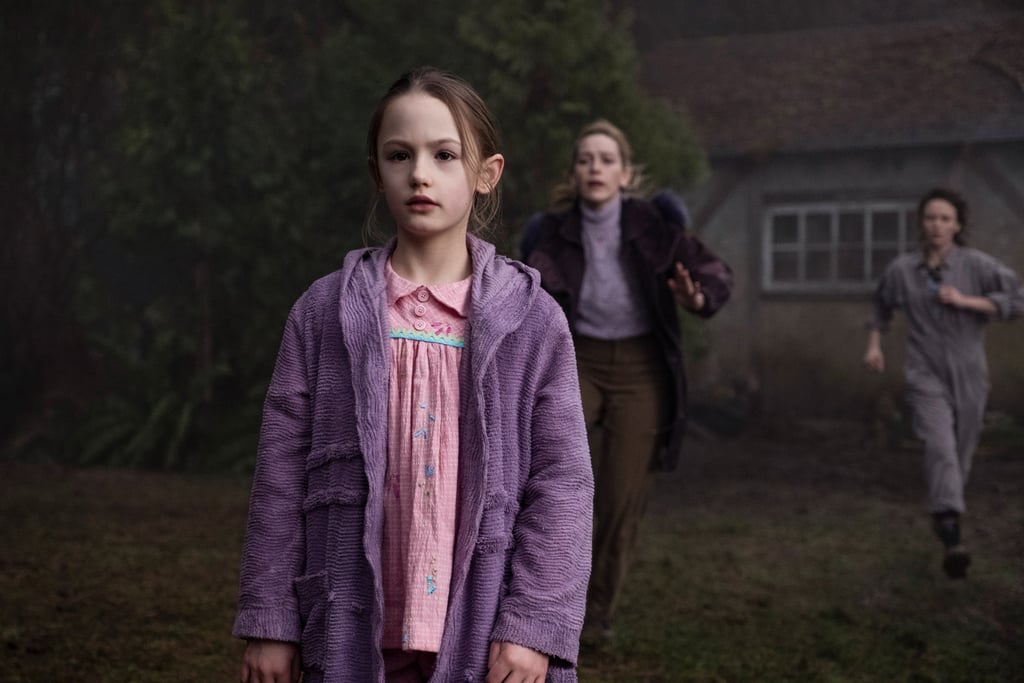 Here's another perfectly splendid Mike Flanagan classic [35] worth diving into if you love "Stranger Things [36]." Instead of the Upside Down, there's a pretty spooky lake and haunted house in "The Haunting of Bly Manor." Based on Henry James' "The Turning of the Screw," the Netflix show follows an American schoolteacher named Dani Clayton (Victoria Pedretti) as she becomes an au pair for two rather unsettling children at Bly Manor. However, as Dani settles into her new role, she learns that the house is home to a plethora of terrifying, faceless ghosts. Besides sharing similar scary and dramatic factors with "Stranger Things," "Bly Manor" is also set in the '80s.
"Locke & Key"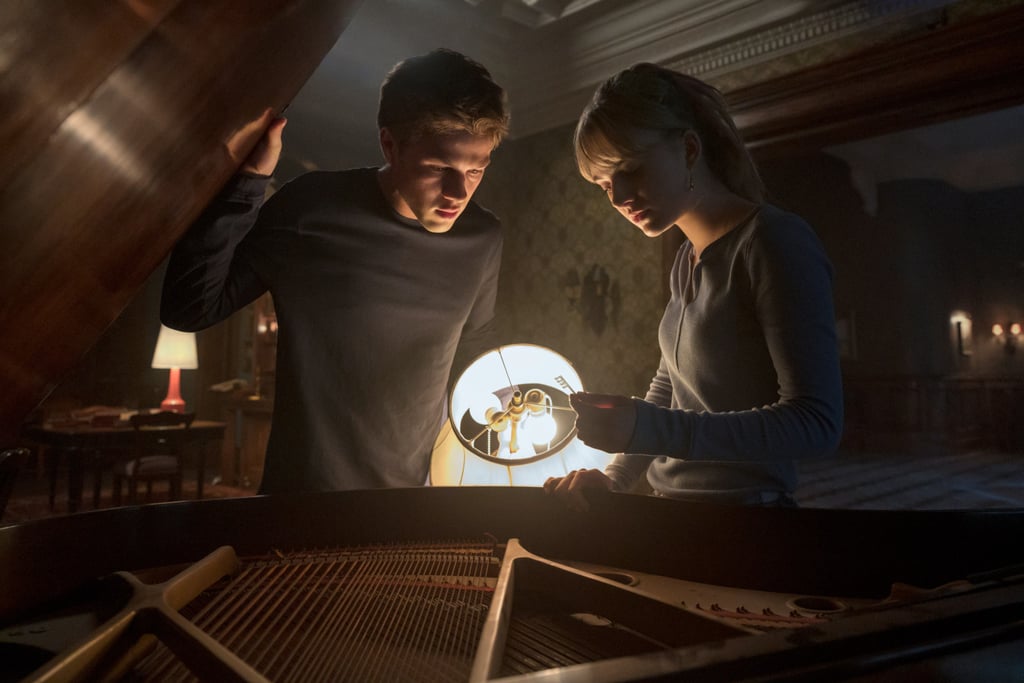 Based on the graphic novels by Joe Hill and Gabriel Rodríguez, "Locke & Key [37]" follows a group of kids whose curiosity lands them in a load of trouble — a scenario that "Stranger Things [38]" fans may be too familiar with! After their father is murdered by a former student, the Locke children and their mother move to their father's old home in Matheson, Massachusetts for a fresh start. However, things take a strange turn when they make the big move. Upon settling into house, the children uncover keys that unlock magical doors [39]. While they discover the house's secrets, there's a nefarious demon that's also on the hunt for the keys.
"The Hardy Boys"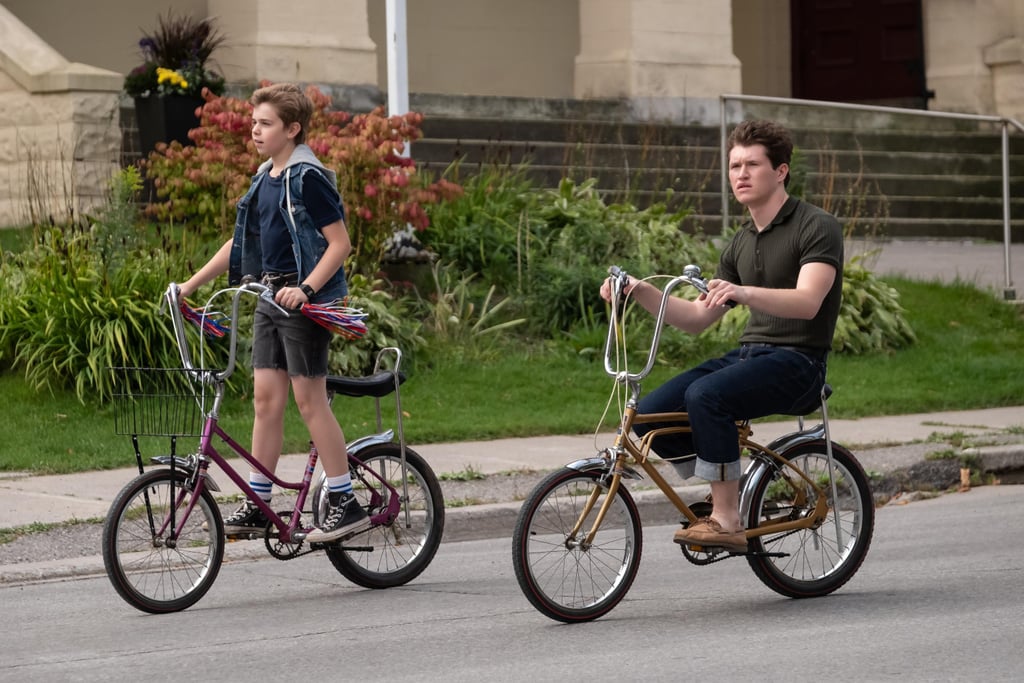 If curious teens getting into shenanigans is right up your alley, check out Hulu's adaptation of "The Hardy Boys." The series is darker than its original book source, but it is more toned down than teen mystery shows [40] like "Riverdale [41]" and "Nancy Drew." After their mother dies in a mysterious crash, Frank and Joe Hardy spend their summer in the small town of Bridgeport with their Aunt Trudy.
While their father is out investigating the sketchy circumstances surrounding his wife's death, the two brothers are also on same mission in Bridgeport. Instead of episodic installations of mysteries, there's an overarching plot based on the events that unfold during the boys' trip. And yes, it's also set in the '80s like "Stranger Things [42]".
"Shadow and Bone"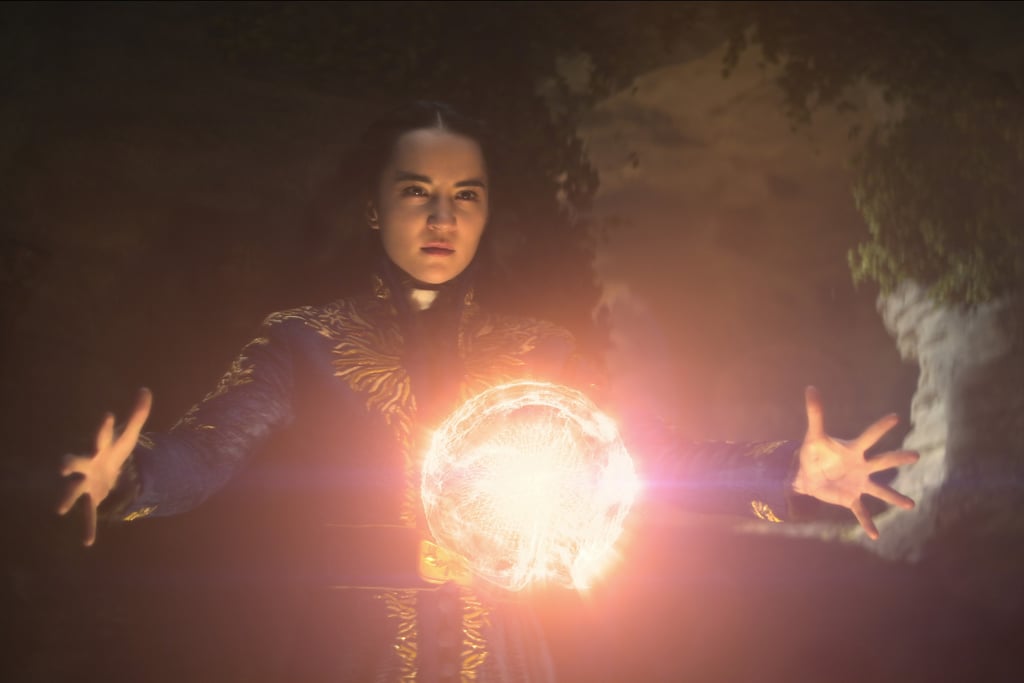 There's definitely a dark tone to "Shadow and Bone [43]" that's reminiscent of "Stranger Things [44]," even if the show is a fantasy series rather than sci-fi. The show features Alina Starkov (Jessie Mei Li) as its formidable lead, a young cartographer who learns that she's actually a Grisha with magical powers (Eleven vibes, anyone?). In fact, she's the prophesied Sun Summoner who people believe will finally close the terrifying Fold, a hellscape of darkness created by the Darkling. The Volcra creatures [45], one of the nasty flesh-eating monsters in the Fold, would definitely give the Mind Flayer and Demogorgon a run for their money.
"The Irregulars"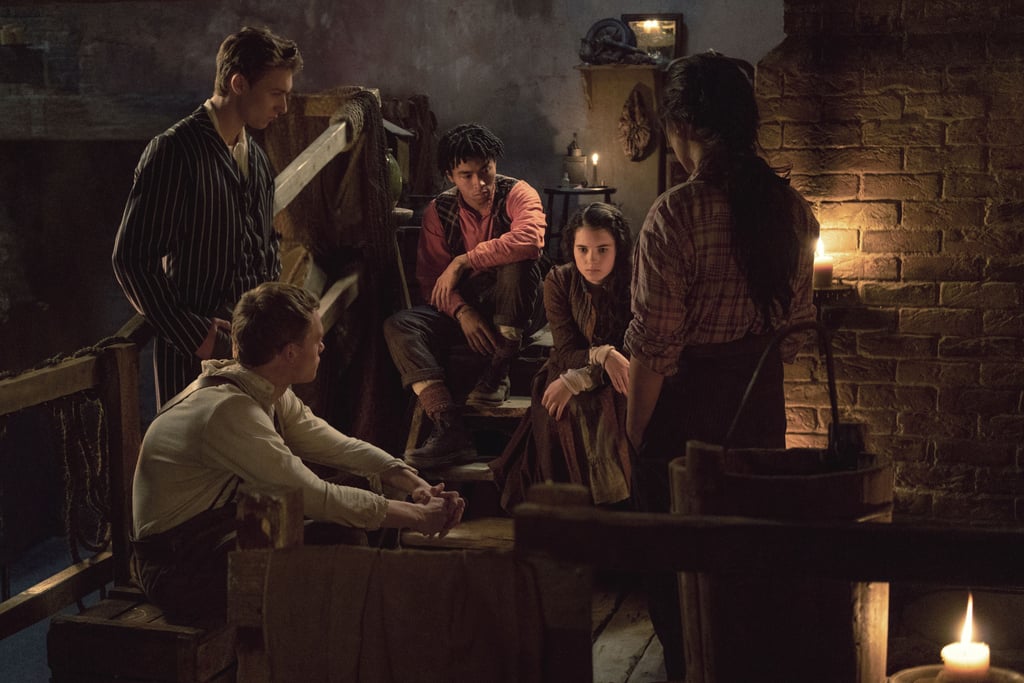 Imagine "The Adventures of Sherlock Holmes" but a grittier, more magical YA version, and you'll get something like Netflix's "The Irregulars." With unexplained supernatural events and teen drama, it's the perfect recipe for any "Stranger Things [46]" enthusiast. The show's title refers to a ragtag group of misfits investigating paranormal crimes in Victorian London for the cold, mysterious Dr. John Watson (Royce Pierreson). The scrappy team is led by the headstrong Beatrice (Thaddea Graham), a 17-year-old girl who's very protective of the group. While the Irregulars were originally part of Arthur Conan Doyle's Sherlock Holmes universe, we don't really get a glimpse of Sherlock [47] until later into the series.
"Daybreak"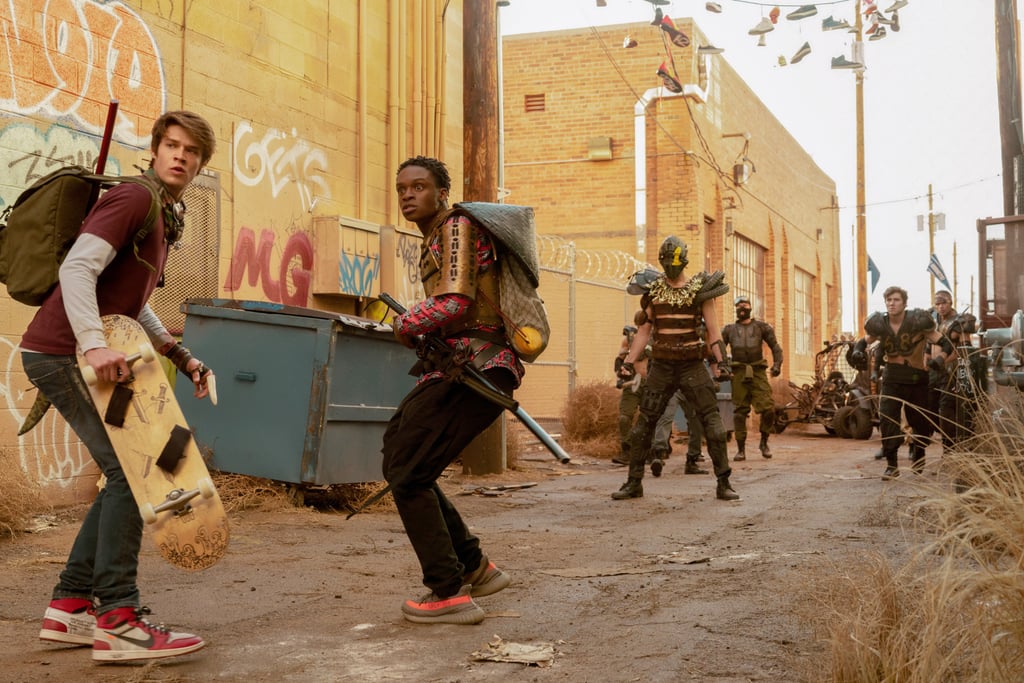 Although the Starcourt Mall in "Stranger Things [48]" is an iconic location, Glendale Mall in this zombie apocalypse title from Netflix rivals it. "Daybreak", is a teen horror comedy-drama reminiscent of "Ferris Bueller's Day Off," but with zombies (Matthew Broderick [49] even stars as the principal!). It features Colin Ford as Josh Wheeler, your typical high school misfit who emerges as a pack leader in this post-apocalyptic world in which all of the adults have been turned into zombies. By his side is a 10-year-old pyromaniac (Alyvia Alyn Lind) and his former high-school bully (Austin Crute) who help him find zombies and track down his missing girlfriend.
"Night Gallery"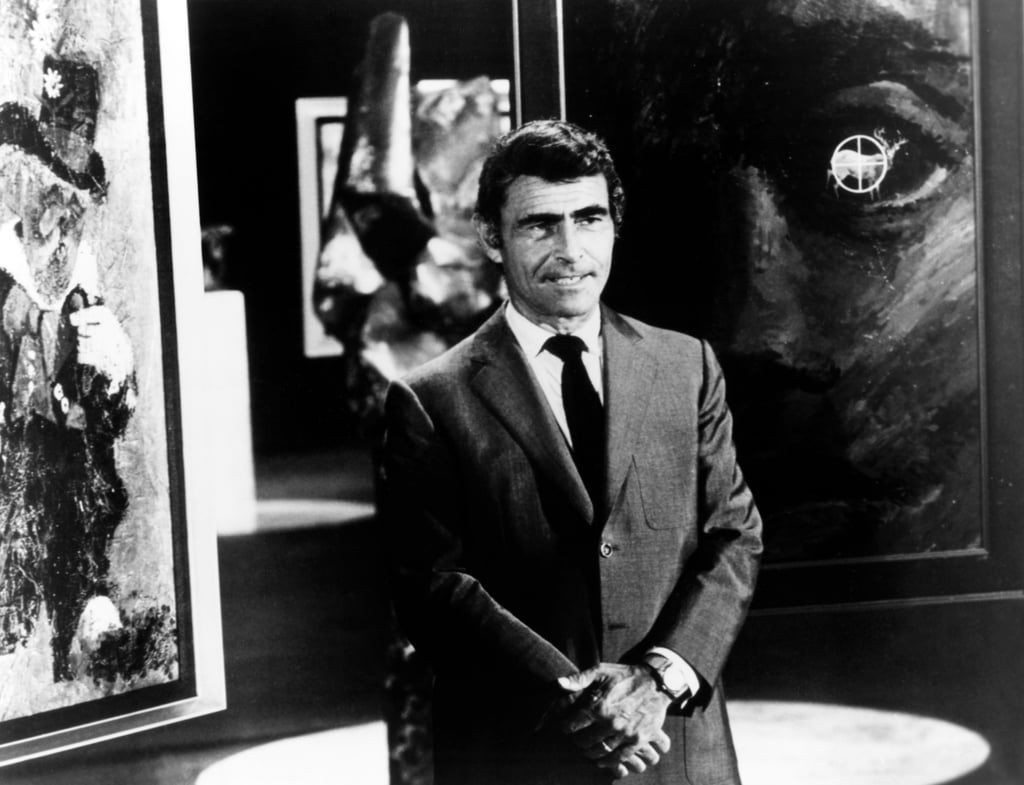 Hosted by Rod Serling, "Night Gallery" is "The Twilight [50] Zone's" lesser-known, but equally good sibling that focused more on horror and fantasy than sci-fi. That being said, this series that ran from 1970 to 1973 is sure to still give "Stranger Things [51]" enthusiasts a fix of the macabre and supernatural. The framework of each terrifying episode starts with Serling introducing the show from a gallery with horror stories embedded in each creepy painting. Much of the lore on the show took inspiration from authors such as H.P. Lovecraft (like "Pickman's Model"), though some storylines featured original plots by Serling himself.
"The Umbrella Academy"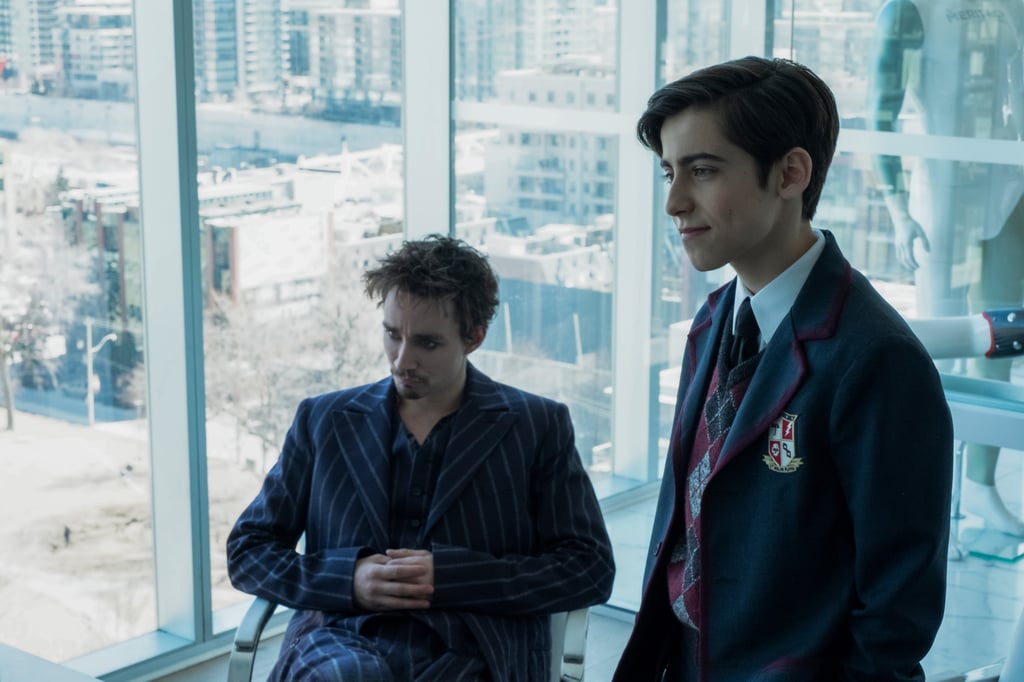 One day in 1989, random women who showed no previous signs of pregnancy gave birth to 43 babies. Billionaire Reginald Hargreeves adopts seven of those children (six of whom have powers) and trains them to become superheroes and forms the Umbrella Academy [52]. Years down the line, the kids reunite once more when Hargreeves dies. Tensions flare as the Hargreeves children reunite and unpack the circumstances around their father's death, all while handling a looming apocalypse. Between the all the superpowers and twisted family history, you'll be reminded of El and all of the other children with special abilities from the Hawkins Lab.
"Legion"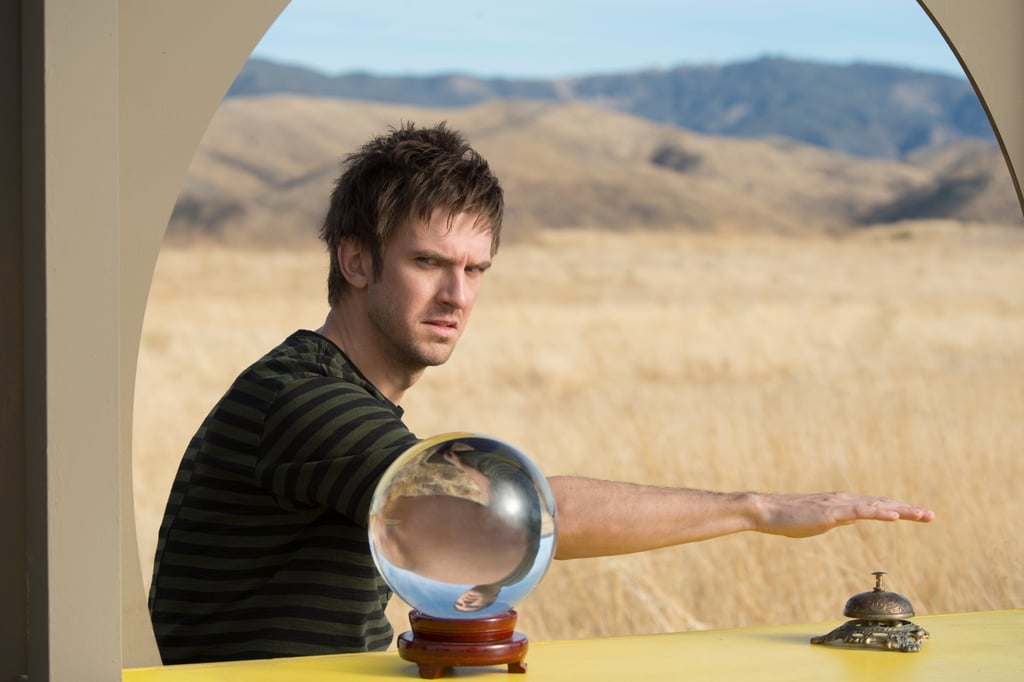 If you're looking for a Marvel superhero show that leans into the surreal, you won't need to look further than FX's "Legion." After being diagnosed with schizophrenia as a child, David Haller (Dan Stevens) has a history of being in and out of psychiatric hospitals. After the death of his friend Lenny Busker, a group of mutants at Summerland reveal to David that he's also a mutant like them. Other than the fact that its lead character has powers that he can't fully control (El vibes, anyone?), "Legion" is also similar to "Stranger Things [53]" in that it has a throwback aesthetic (specifically, the '60s) despite evoking modern themes.
"Chilling Adventures of Sabrina"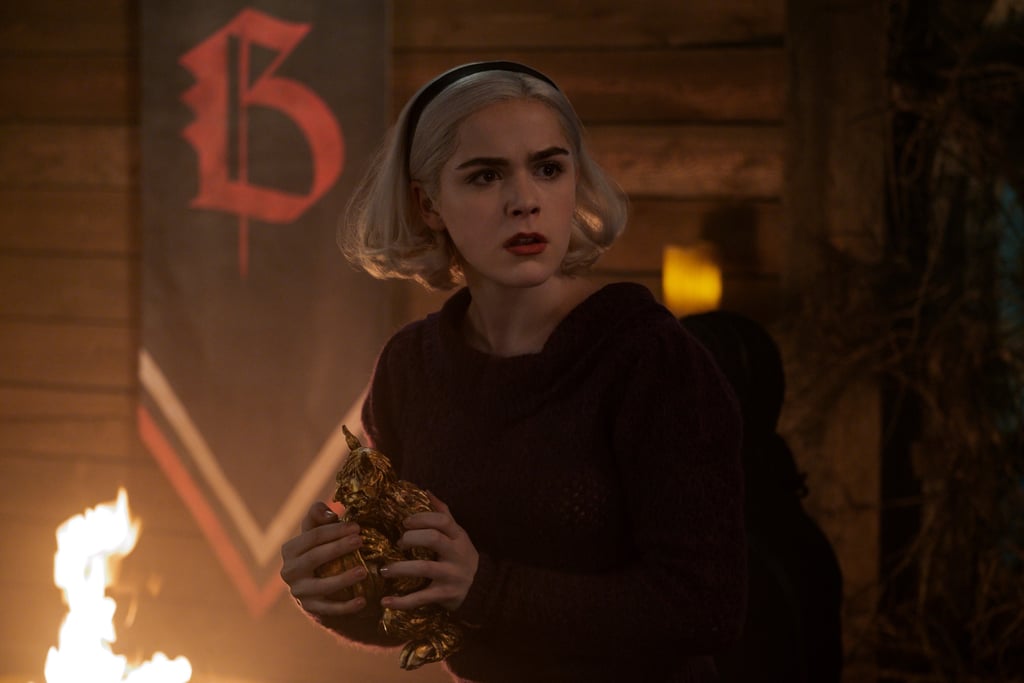 "Stranger Things [54]" fans who love a dose of teen drama mixed with the supernatural should add "Chilling Adventures of Sabrina" to their Netflix queues. Kiernan Shipka stars as Sabrina Spellman, a half-witch and half-mortal who lives in the small town of Greendale with her aunts Zelda (Miranda Otto) and Hilda (Lucy Davis). The Netflix title offers a much darker take on the titular character than the animated or sitcom versions of the series. Throughout the series, Sabrina constantly finds herself at odds with an evil threat targeting her family and the mortal world that she lives in, forcing her to push her magic and knowledge to its limits.
"Sharp Objects"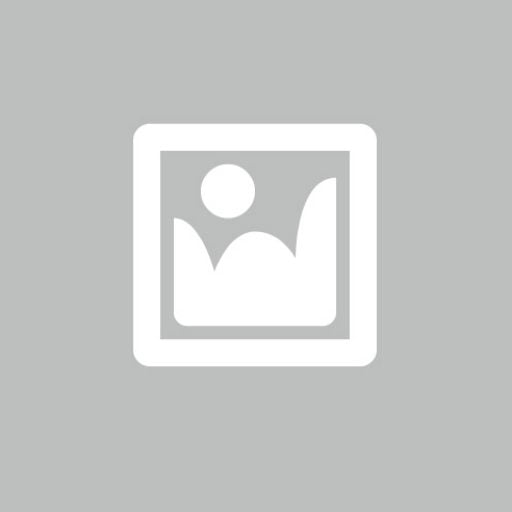 Helmed by "Buffy the Vampire Slayer's" Marti Noxon and the late Jean-Marc Vallée, HBO's dark and twisted "Sharp Objects" is based on Gillian Flynn's mystery thriller novel of the same name. "Stranger Things [55]" isn't strictly a murder-mystery series, but it does share a gritty, dark tone that can be found in "Sharp Objects." In the critically acclaimed HBO show, Amy Adams [56]' Camille Preaker is a reporter who heads back to her hometown of Wind Gap to investigate the murders of two young girls. As her mental state deteriorates, she's forced to reconcile with her cruel mother Adora (Patricia Clarkson) and strange half-sister Amma (Eliza Scanlen).
"Lovecraft Country"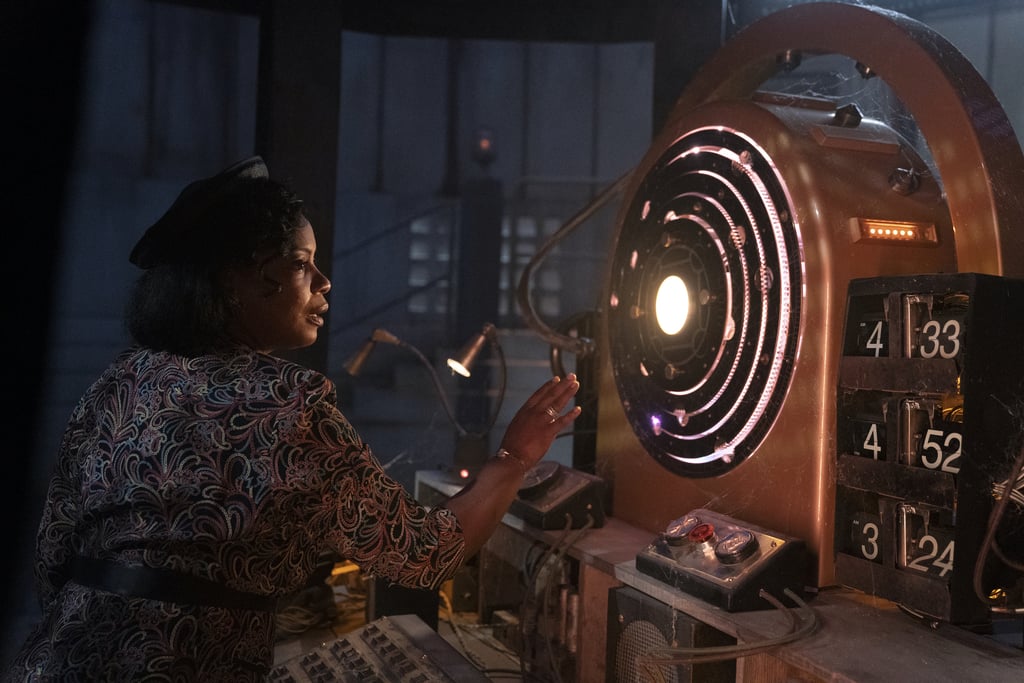 While it's easy to see some of the Lovecraftian influence in "Stranger Things [57]" in the form of the shadow monster, "Lovecraft Country [58]" takes this to a whole other level. Based on Matt Ruff's novel of the same name, HBO's "Lovecraft Country "follows Atticus Freeman (Jonathan Majors) as he travels across the country with his friend Letitia (Jurnee Smollett) and his Uncle George (Courtney B. Vance) to find his father. While traveling, the three of them deal with the horrors of Jim Crow America and terrifying Lovecraftian monsters. While supernatural events are at the show's core, "Lovecraft Country" does, however, really grapple with Lovecraft's notoriously problematic and racist legacy [59].
"Moon Knight"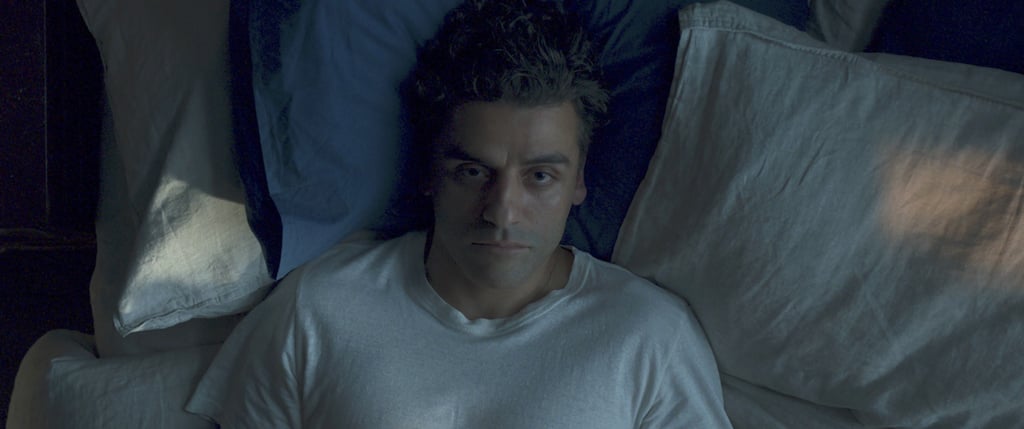 Much like "Legion" and "WandaVision [60]," this Marvel show explores the darker, psychological aspect of superheroes. "Moon Knight" follows soft-spoken, British, museum gift-shop employee Steven Grant (Oscar Isaac) as he experiences inexplicable jumps in time and space. He eventually learns that he shares a body with ruthless mercenary Marc Grant, and the two of them must work together to investigate, team up with, and fight various Egyptian gods and higher powers. Much like "Stranger Things [61]," Steven and Marc must grapple with the supernatural and quickly adapt to take on the various paranormal and magical challenges thrown their way.
"Archive 81"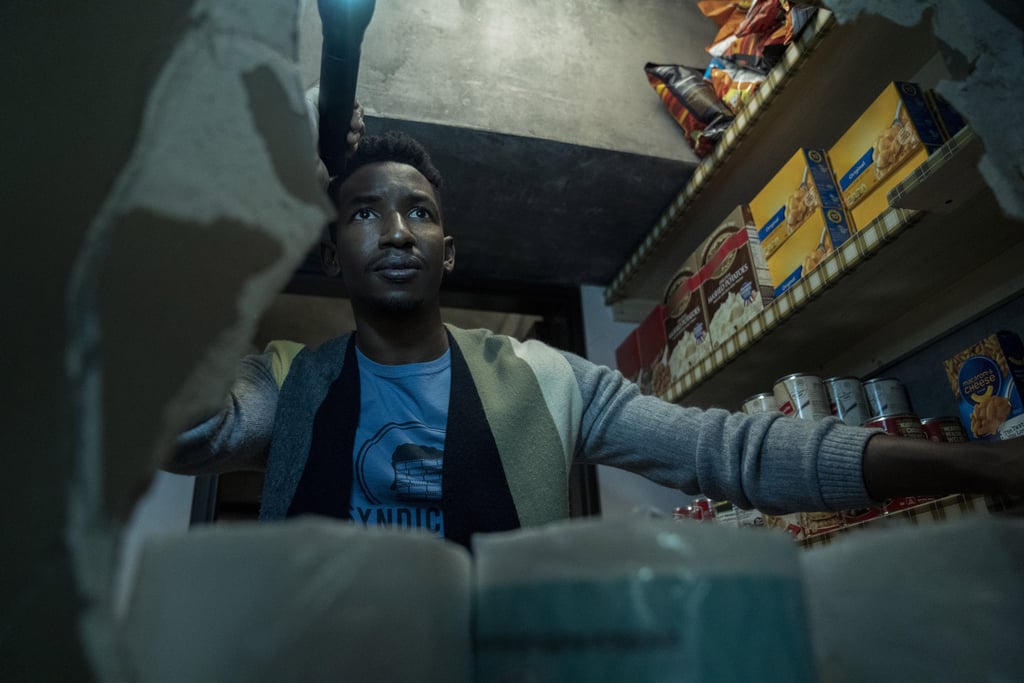 "Archive 81" follows archivist Dan Turner as he works in a dark, remote research facility to restore a collection of videotapes that were damaged in a fire. As he recovers more and more footage, Dan starts to learn the secrets behind the fire and believes he may have a chance to save the missing director and solve the mystery of the cult she was investigating. "Archive 81" leans into the mystery and horror aspect that so many "Stranger Things [62]" fans love and adore.
"The Man Who Fell to Earth"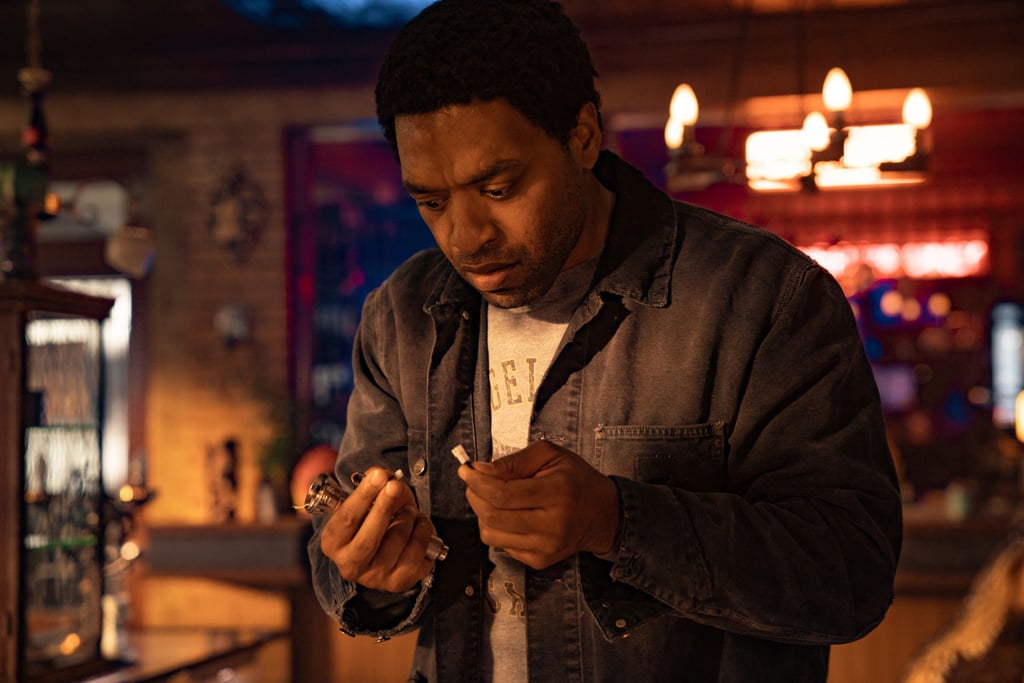 Based on the 1976 film starring David Bowie, this sci-fi show follows an alien who falls to Earth in human form. Chiwetel Ejiofor stars as the alien/Faraday and Naomie Harris is Justin Falls in this story of an alien with the future of his own planet and family in his hands as he struggles to survive and adapt to Earth.