Though it may have seemed like we were never going to make it to this point, this is it, fam! Colton Underwood's season of The Bachelor [1] is officially over. Considering how much of a roller coaster this season has been, it's no surprise that the finale was as drama-packed as two, two-hour episodes could be. Not only did Colton have the producers racing after him through the Portuguese countryside, but he also made a huge decision early in the episode that changed the course of the entire finale. Keep reading for some of the biggest moments from Monday and Tuesday's two-night finale.
Colton decided right away that he wasn't going forward with more dates.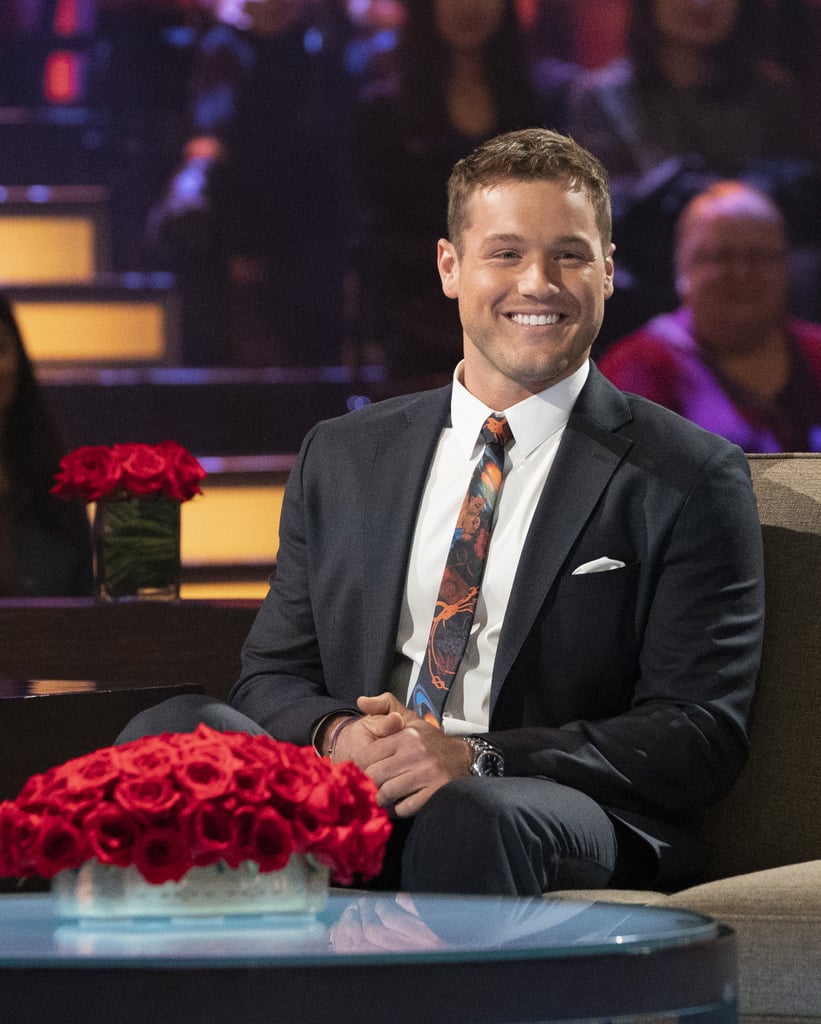 The first half of the finale began directly after Colton was dumped by Cassie [3] and he jumped the fence [4]. After Chris Harrison and several producers chased him down, he told Chris that he didn't want to go on with the rest of the show. He said he was "done done" with it all and wanted to leave. Colton then broke down in the car and admitted that he was tired of feeling like he's not enough. "Every time I put myself out there, I get f*cking rejected," he said, crying. "I literally said, 'I love you,' and she said, 'I love you, too. Goodbye.'"
The next morning, he revealed to Chris that he couldn't go on with Tayshia or Hannah G. because he couldn't "be in love with more than one person." Chris raised the question of whether Cassie was actually afraid to admit she loves Colton because of the pressure from the show — like Colton believed — or if she just wasn't into him. But Colton said he was absolutely sure that Cassie loved him back and he had to go after her.
Colton ended things with Tayshia and Hannah G. in truly heartbreaking fashion.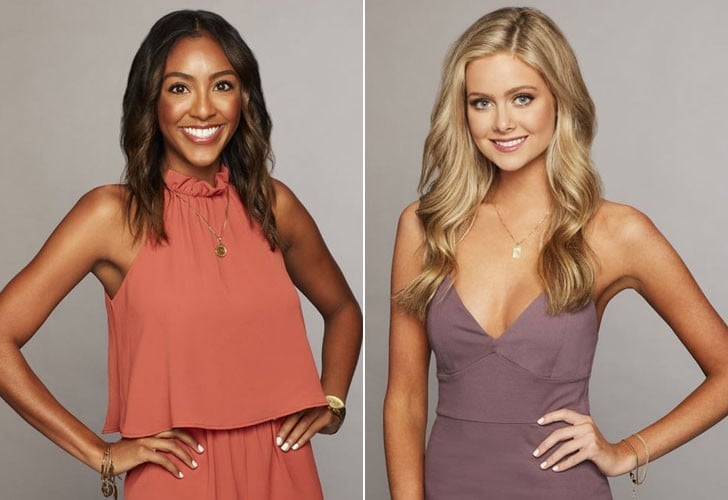 We already knew the last breakups of the season [5] were going to be rough, but the raw emotion from Tayshia, Hannah, and Colton was unexpected. First, Colton visited Tayshia, who was pleasantly surprised to see him since they had just been in the Fantasty Suite and it hadn't ended the way she wanted. Of course, it all changed when Colton began his speech with the dreaded compliment sandwich, telling her that she was "incredible" but that he was in love with Cassie. Things quickly progressed to the heartbreaking moment when Tayshia asked that they step away from the cameras, but their mics were still on. We could hear as Colton broke down in tears, telling Tayshia that he was sorry and she began crying in response.
Things went similarly between Colton and Hannah in the beginning, but the blonde was a lot more demanding of answers than Tayshia was. She had just finished a confessional in which she revealed that she was ready to finally say that she was in love with him when Colton came to speak with her. When he broke the news to her, she was understandably confused, especially after Colton told her, "I thought it was gonna be you." In case anyone is wondering, that isn't the greatest thing to say to a woman you just dumped for someone else. By the end of it all, Hannah told Colton to leave, visibly overwhelmed and crying. Colton left her room only to have another breakdown in the hallway, needing to be comforted by a producer on the show. "That's literally how much I love Cassie — I'm willing to walk away from someone that great," he sobbed.
Tayshia and Hannah confronted Colton about their breakups.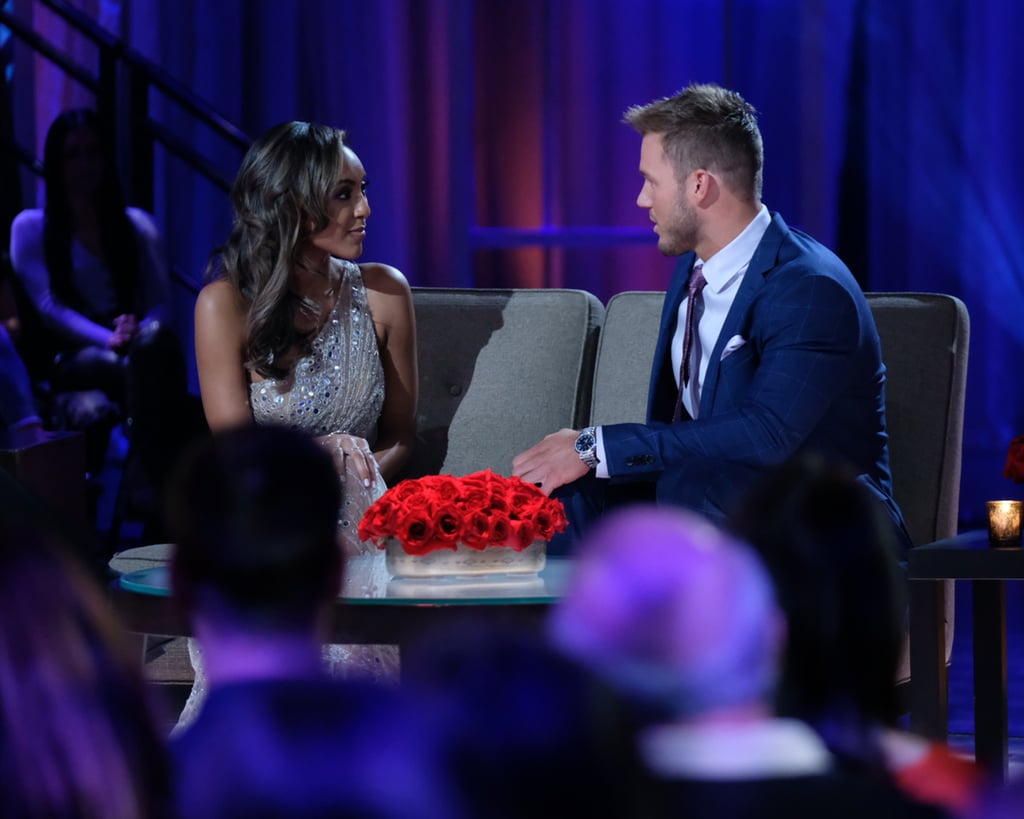 When it came time for Colton to face the women he let go, it was obvious that there was tension. Tayshia parted with a graciousness that fans had to commend her for [6], especially considering she just had to watch their breakup on the big screen. Colton told Tayshia that he had too much respect for her to be "half in," and she accepted that explanation. She told Colton that she hoped he would find happiness and thanked him for opening her up to finding new love.
Hannah, however, was still very hurt over their breakup, revealing to Chris that she felt blindsided by the entire thing, especially since Colton gave her the first-impression rose and continually told her she "felt like home." She asked Colton why he didn't even try to go on the overnight date with her, a question Chris echoed, asking why he hadn't even given it a shot. "How I was feeling in another relationship at that time was stronger," Colton responded.
"And that sounds brutal, but you deserve the honesty. In that moment [he decided to chase Cassie], the show was over. I was 100 percent hers, and I couldn't do anything about it."
In the end, Hannah told Colton that she thinks he's a good guy and she wants nothing but happiness for him.
Colton decided to find Cassie and win her back.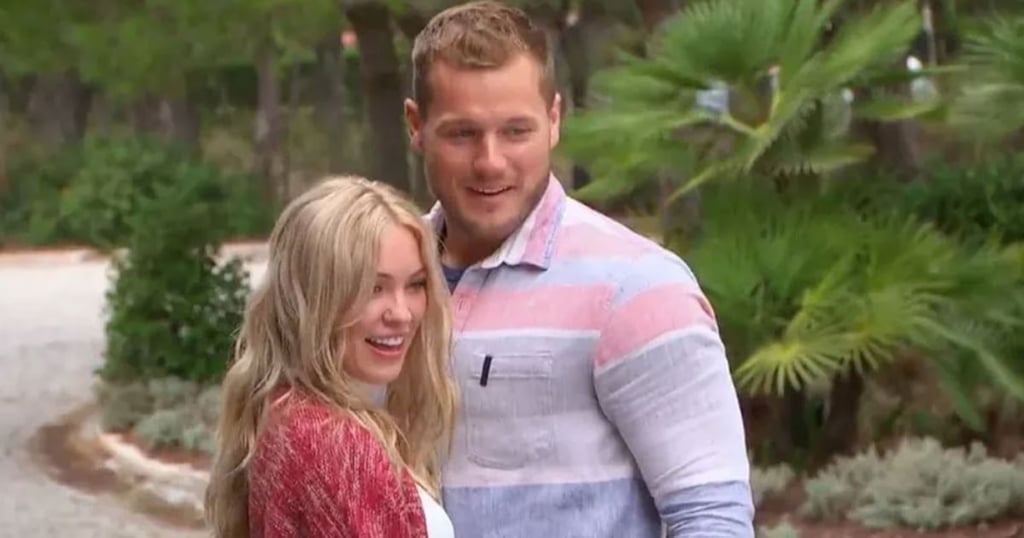 After Colton officially let Tayshia and Hannah go, we saw Cassie's end of things as she began to pack up for her journey back home. "I can't make a commitment Colton wants," she said in her exit interview. "I can't handle the pressure of being the girl that takes something that could possibly be something really special for him away."
But despite her choosing to self-exit after he basically threw out all the unwritten rules to get her to stay, Colton was firm in his decision to go after Cassie and convince her to take him back. The two met up at Cassie's hotel, where Colton explained that he let both Tayshia and Hannah G. go for her. Though Cassie responded that the reason she left was so that Colton could choose one of the two women who were ready to commit, Colton reiterated that he only wanted Cassie. He told her that he was willing to take it as slow as she wanted, "one day at a time." The two reunited, and Colton asked Cassie to come to Spain (where he would have made his proposal had things gone another way) and meet his family.
Colton's family expressed concerns about Cassie's hesitation.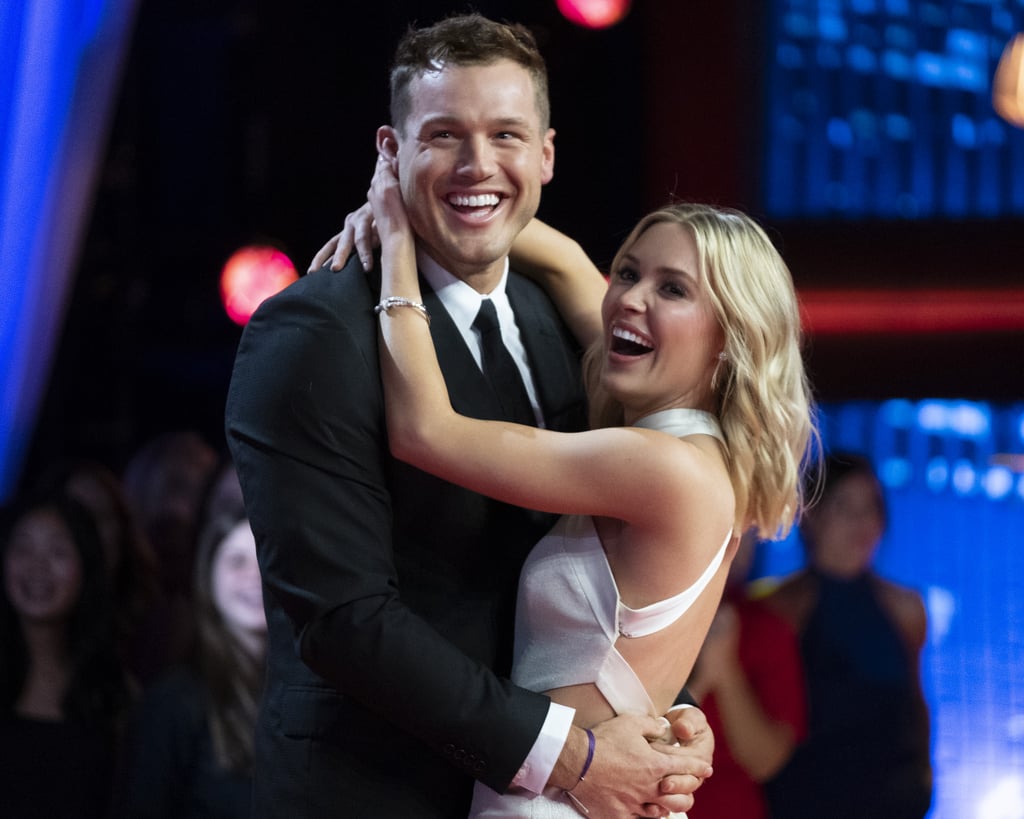 When Colton and Cassie met up with his family in Spain, his parents [7] wisely expressed their worries about Cassie's uncertainty with their relationship. Though Colton was very obviously all in, Cassie was still hesitating when it came to fully committing. But Colton asked his family to trust him and believe that they could make it work.
Cassie and Colton have one final date in Spain.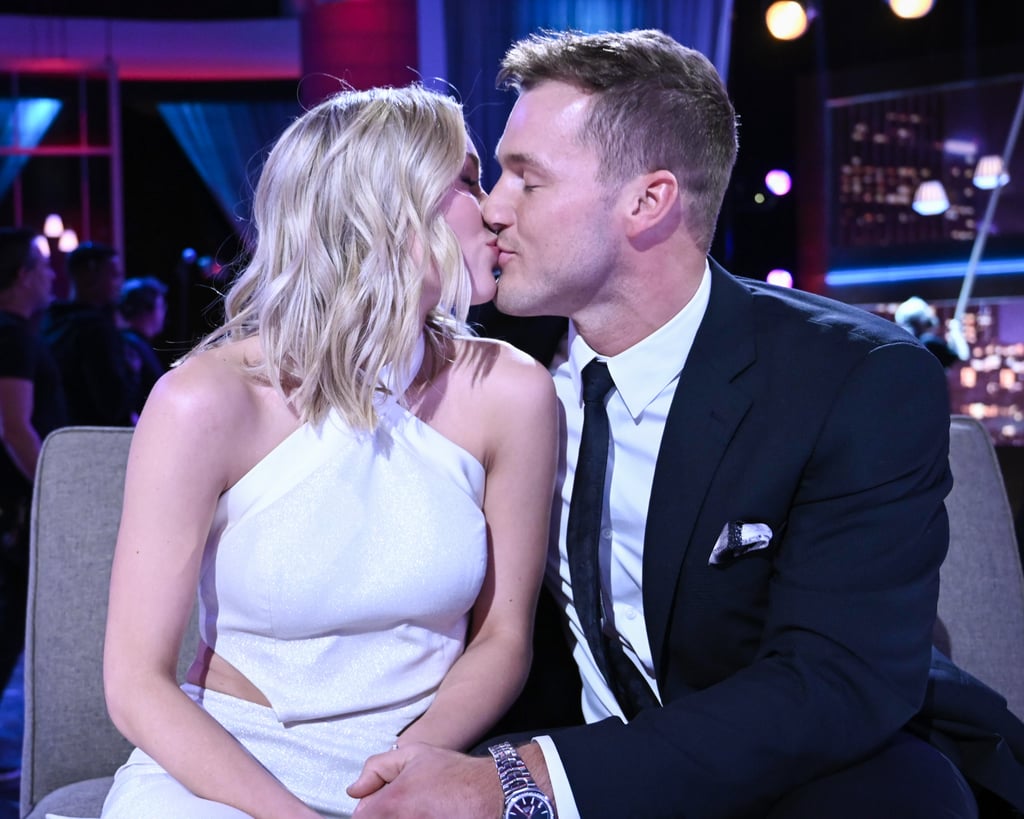 After a tense introduction to his family, Cassie and Colton had one last date in Spain. In the end, Cassie revealed to Colton that she was in love with him, ready to put her all into their relationship and take everything slowly. The two decided to spend the night together in the Fantasy Suite, turning away the cameramen (and taking off their mics, of course). Colton didn't share whether the two of them took their relationship to a more intimate level, but what really matters is the two looked happier than they have at any other moment. Colton's season of The Bachelor [8] may not have ended in an engagement, but it definitely ended in love.
No, they're not engaged . . . yet!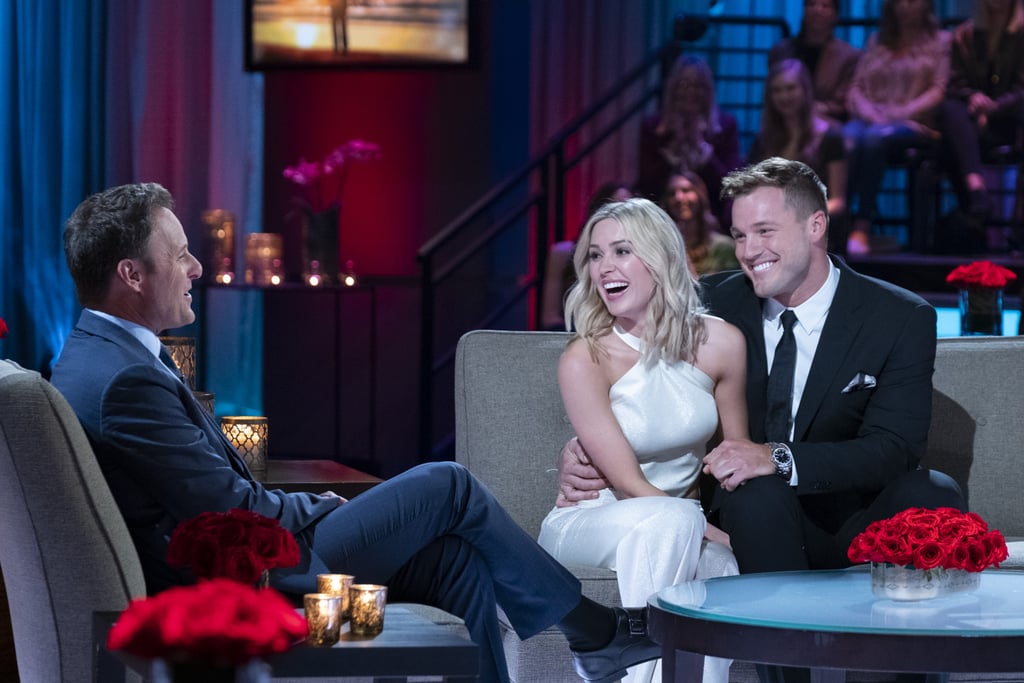 The couple are currently still very much together, as evidenced by their lovey-dovey joint appearance on the "After the Final Rose" special on Tuesday night.
"It's definitely something we've talked about, yeah," Cassie said of any plans for an engagement. "I mean nothing is holding me back right now." Colton also chimed in, saying, "We still have a lot of conversations to have, and room to grow . . . we're having fun dating right now."
The finale ended with Colton giving Cassie a final rose on stage during the special, and Chris Harrison gifted the couple with a lavish vacation in Thailand (as well as an impromptu performance by "legendary band" Air Supply). Ah, young love.
Oh, and Hannah B. was crowned the new Bachelorette.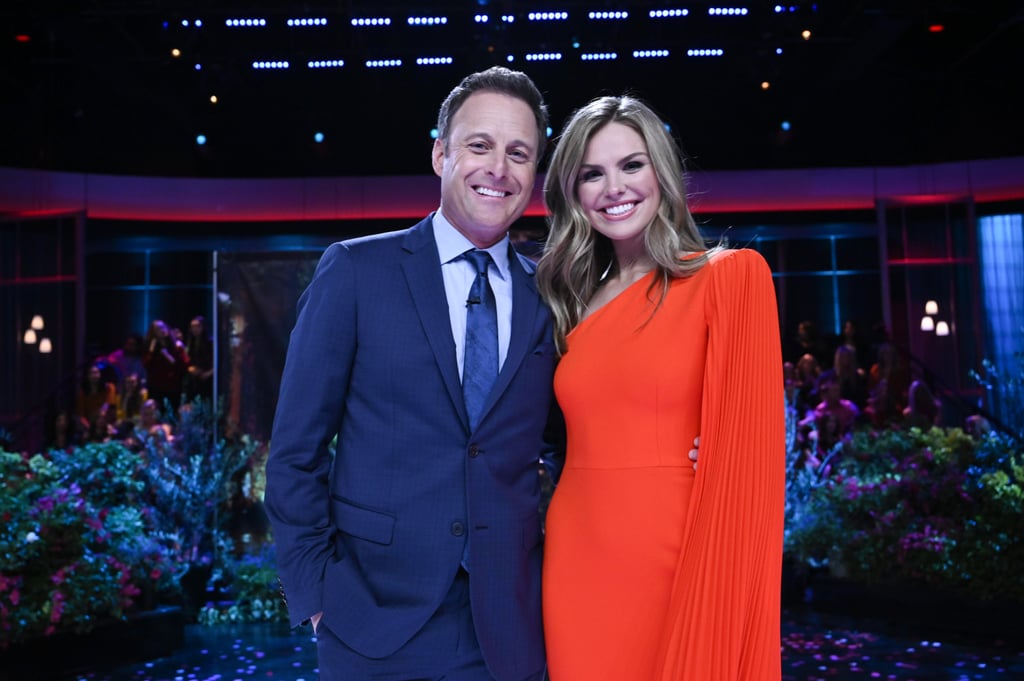 Once things between Cassie and Colton were all figured out, Chris Harrison took a moment to introduce Bachelor Nation to the next Bachelorette: Hannah Brown [9]! That's right — the former Miss Alabama who fell in love with Colton is now looking for her own "fierce" love with a whole bunch of new men, some of whom surprised her [10] during the finale. We can't wait to see what's in store for her (OR her trademark roar).