With an acting career spanning over two decades, it's no wonder Dwayne "The Rock" Johnson [1] has become one of the most recognizable — and highest-paid [2] — action stars working right now. He's everywhere! He can do anything, from stunt-heavy action-adventure films to family comedies, and now, he's stepping into the superhero genre.
Since his debut role as the Scorpion King in "The Mummy Returns" in 2001, also starring Brendan Fraser [3], Johnson has become a staple in multiple franchises including, most notably, the Fast and Furious movies, the Jumanji sequels, and the G.I. Joe films. With his catchy tune "You're Welcome" as Maui in Disney's "Moana," it's clear he's got the range.
Right now, DC comic fans and lovers of the superhero genre are anticipating his upcoming role as Black Adam [4] in the film of the same name, a complex antihero with the power of the gods, coming to theaters Oct. 21. Ahead of "Black Adam"'s release, take a look at 25 of Johnson's other movies. The list is long and the brand is strong!
"The Mummy Returns" (2001)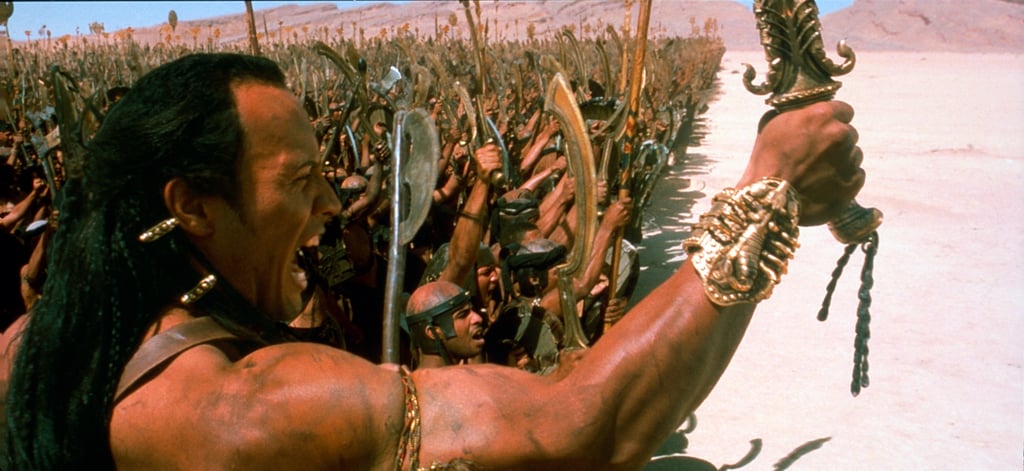 In this sequel, set 10 years after the popular 1999 film "The Mummy," Rick O'Connell (Brendan Fraser) and his wife (Rachel Weisz [5]) return to England to save their son after the reresurrected mummy, Imhotep, sends his dead soldiers to kidnap their son. "The Mummy Returns" features Johnson in his acting debut as the Scorpion King.
"The Scorpion King" (2002)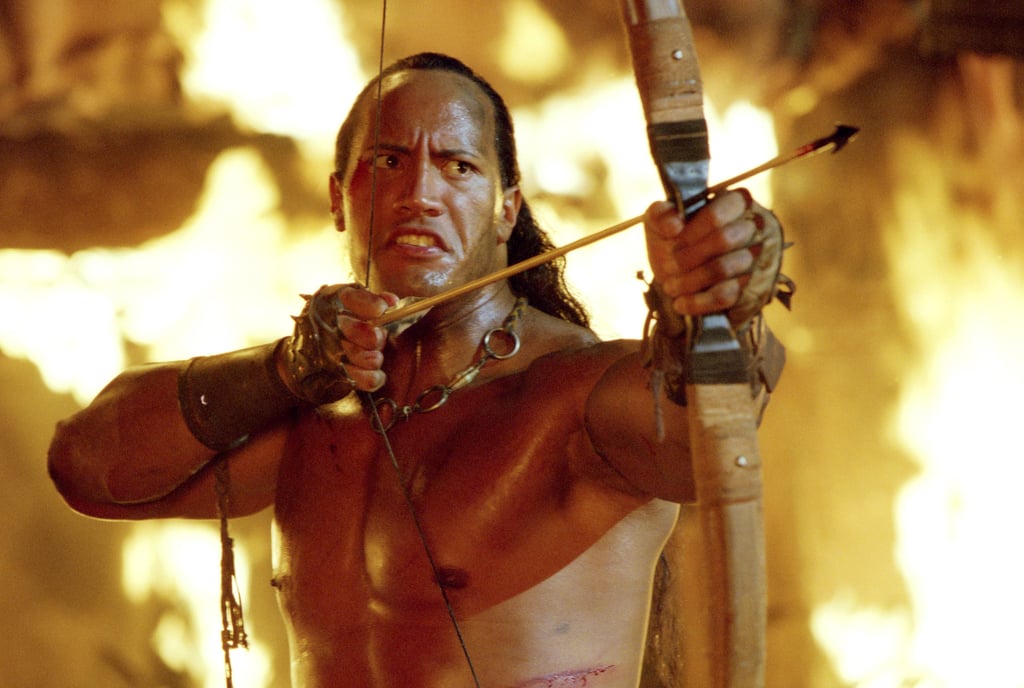 This prequel and spinoff of the Mummy franchise stars Johnson in his first lead role. Set 5,000 years before "The Mummy," the film tells Mathayus's (Johnson) origin story and just how he came to be such a legendary warrior. Expect lots of horse riding, sprawling battles, and shocking fight sequences for a thrilling, adventurous epic.
"The Game Plan" (2007)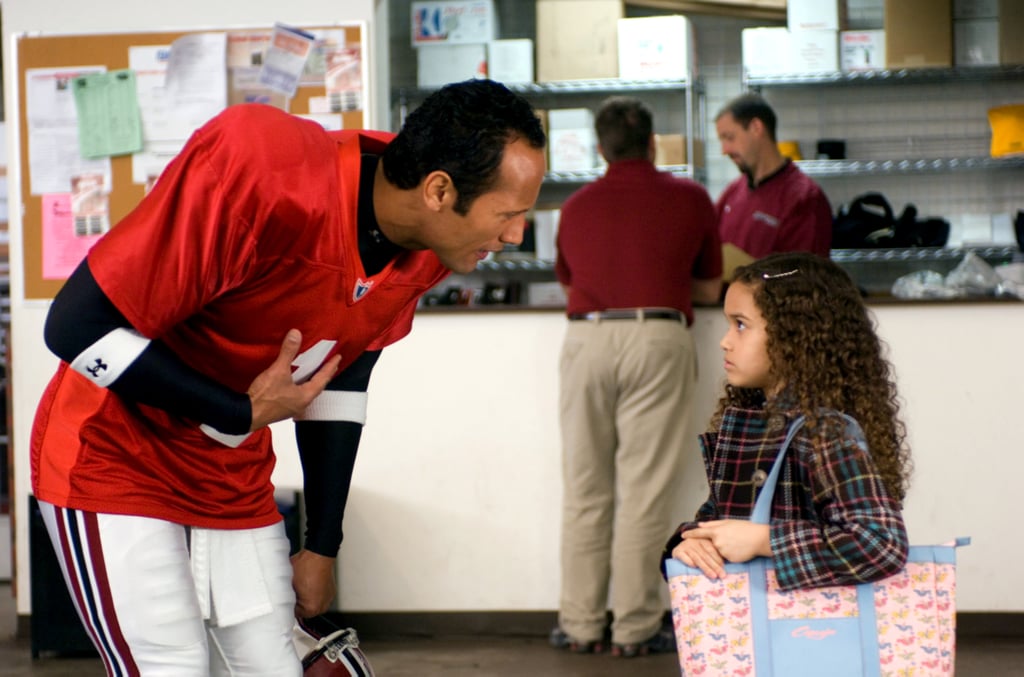 Johnson may be known as the quintessential action star now, but one of his first films, "The Game Plan," is a heartwarming family comedy. In the movie, Johnson plays Joe Kingman, an egotistical pro football player and notorious bachelor. But Kingman's whole world turns upside down when Peyton, the 8-year-old daughter he never knew he had — played by the adorable Madison Pettis — shows up on his doorstep. Kingman is a star on the field, but parenthood is a different challenge entirely.
"Tooth Fairy" (2010)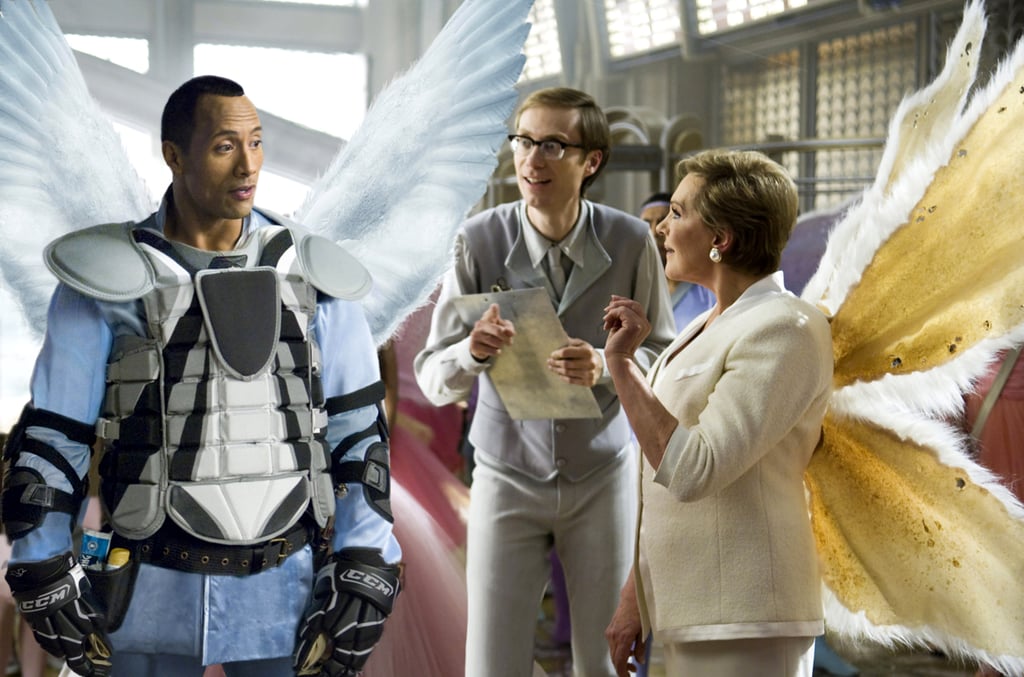 Johnson appears in another family favorite, this time playing a minor-league hockey player named Derek Thompson who needs to learn to believe in dreams. Things change, though, when he's sentenced to one week as a tooth fairy – wings, tutu, wand, and all. Although he struggles with his new gig at first, he employs some of his hockey skills to do things his way. Added bonus: the iconic Julie Andrews plays the head tooth fairy.
"Moana" (2016)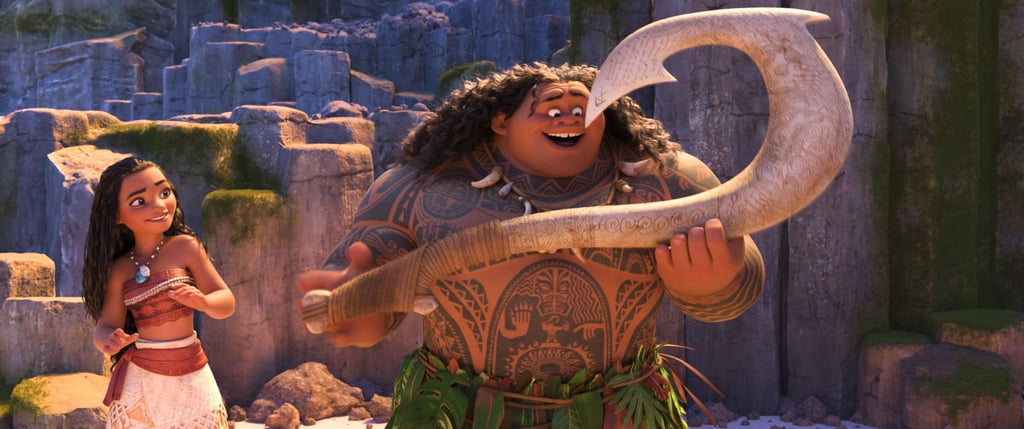 "Moana" is a Disney movie about an adventurous girl who feels stuck and wants to explore beyond her home island, even though her father forbids it. Eventually, Moana has to set sail on a voyage to save her people, and discovers her own identity and potential along the way. Johnson voices Maui, the mighty, shape-shifting demigod who aids Moana on her mission across the ocean. With Lin-Manuel Miranda [6] attached as one of the songwriters, the whole family, young and old, will find bops in tunes like "How Far I'll Go" and "You're Welcome."
"Race to Witch Mountain" (2009)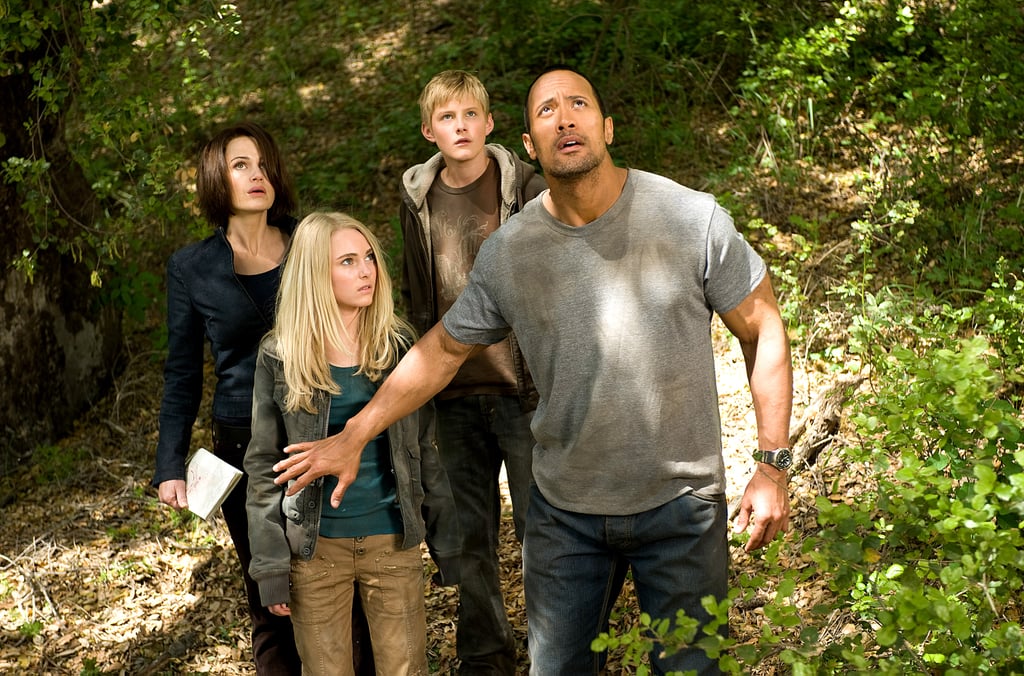 This 2009 sci-fi family movie, based on the 1968 novel "Escape to Witch Mountain" by Alexander Key, follows Las Vegas cab driver and former mob getaway driver Jack Bruno (Johnson), who gets way more than he bargained for when two extraterrestrial siblings, Seth and Sara, hop into the back of his taxi. Bruno embarks on a world-saving road trip, protecting the siblings from a government agency wanting to take advantage of their paranormal powers and an alien bounty hunter on the way. If he can't get them to Witch Mountain safely and soundly, and in enough time, an alien invasion threatens Earth.
"Baywatch" (2016)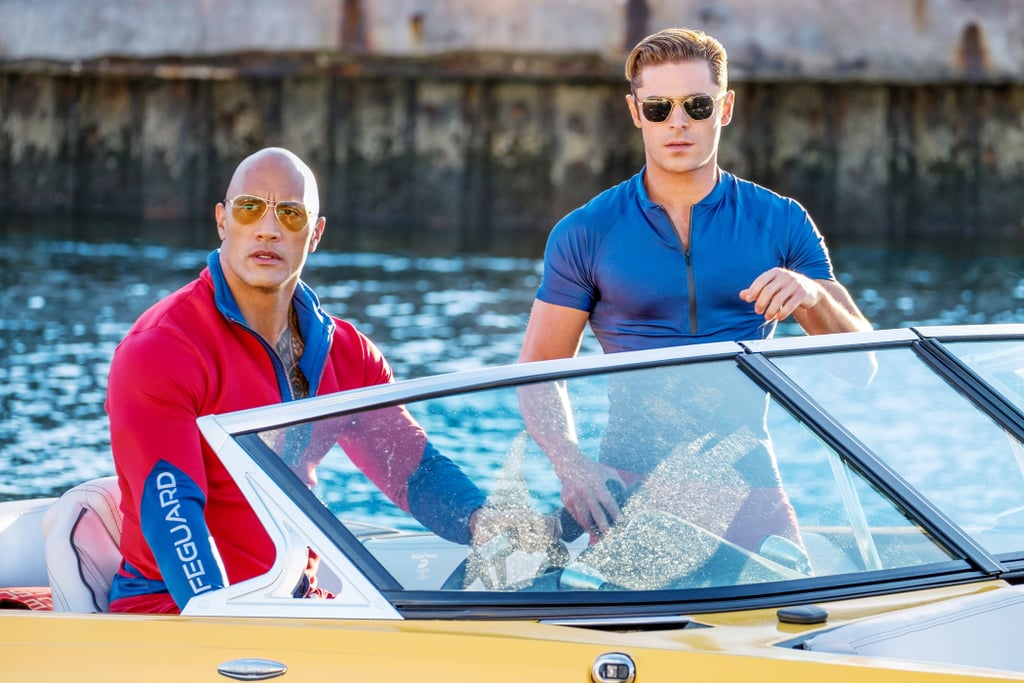 In this modern update of the popular '90s TV series, "Baywatch" is about the elite lifeguards who keep Los Angeles beachgoers safe. Johnson plays Mitch Buchannon, a seasoned lifeguard who butts heads with the new guy on the team, Matt Brody (Zac Efron [7]). When a dead body and drugs are discovered on the beach, Mitch and Matt start their own investigation to uncover the truth.
"Central Intelligence" (2016)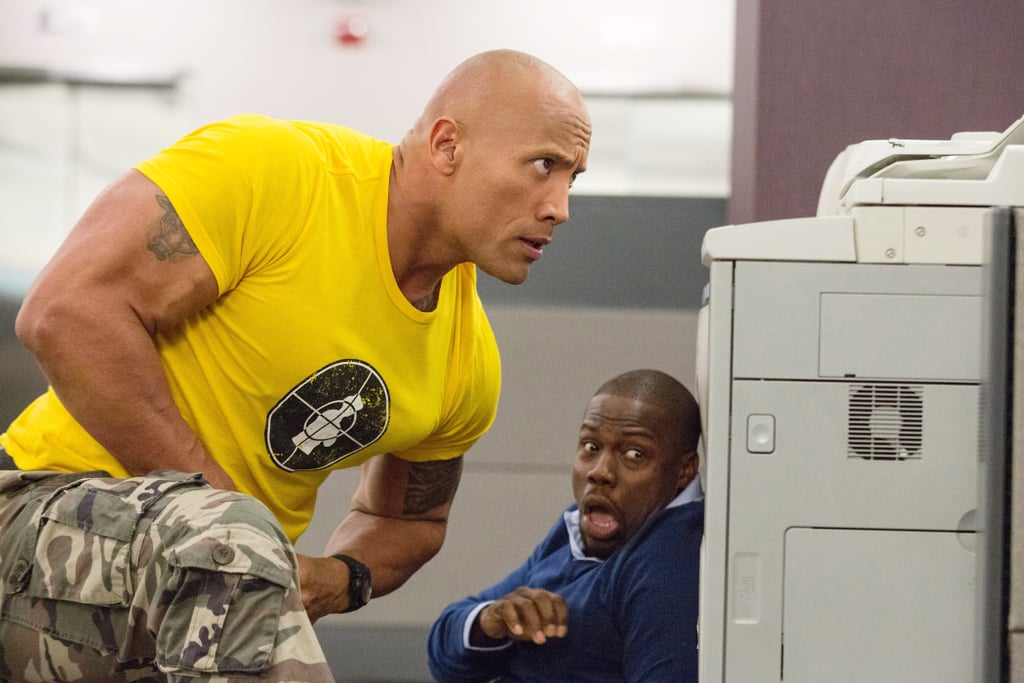 "Central Intelligence" is a 2016 comedy and action movie starring Johnson and Kevin Hart as old high-school classmates who go on an espionage mission. When Bob Stone (Johnson), a formerly bullied geek turned CIA agent, comes back for their high-school reunion, he enlists help from his old classmate and former big-shot athlete, Calvin Joyner (Hart). Calvin has become an accountant leading a relatively ordinary life, but Stone needs his skills and ropes him into a series of shootouts, fights, and car chases that put his life on the line. The movie also marks the beginning of a delightful friendship and onscreen partnership between Johnson and Hart.
"San Andreas" (2015)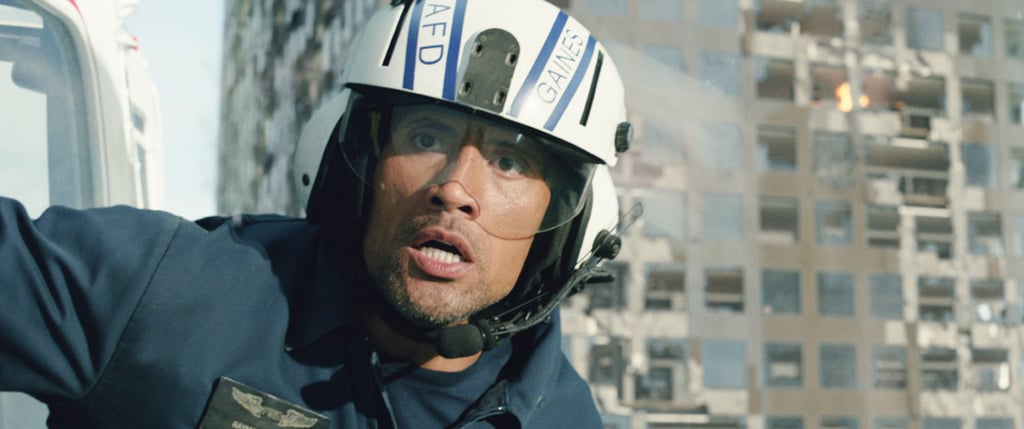 In this disaster film, a magnitude-nine earthquake along the San Andreas faultline hits California, collapsing buildings and dams and wreaking havoc across the state. "San Andreas" centers on Johnson, a search-and-rescue helicopter pilot who has to make a dangerous trek from Los Angeles with his estranged wife to reunite with his daughter in San Francisco.
"Red Notice" (2021)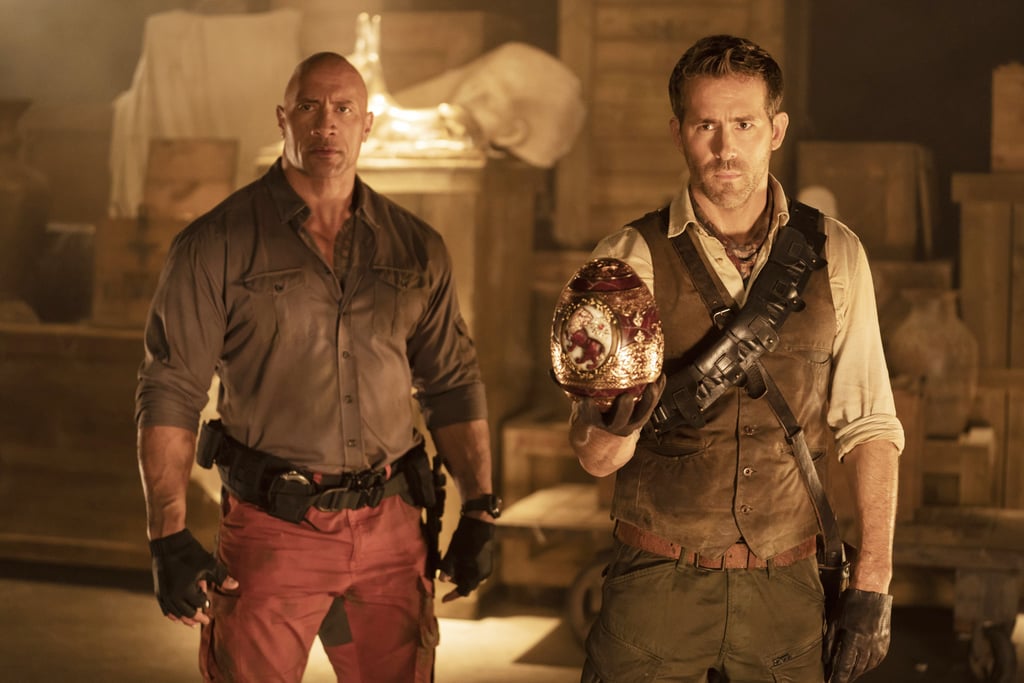 After mastermind art thief "The Bishop" (Gal Gadot) sets up FBI top profiler John Hartley to go to prison, he teams up with an unlikely partner, her biggest rival (Ryan Reynolds [8]), to hunt her down. In exchange, Hartley promises to make Reynolds's Nolan Booth the top thief in the world again. But can you really trust a thief? This sprawling Netflix movie takes Johnson, Gadot, and Reynolds all over the world in a chase to outrun and outsmart each other. Expect big action and potential twists and turns.
"Fast Five" (2011)
"Fast Five" is the fifth installment of the Fast and Furious franchise, starring Paul Walker [9], Vin Diesel, Tyrese Gibson, Ludacris, Jordana Brewster [10], Gal Gadot, and more. In this movie, Brian O'Connor (Walker) and his partner Dominic (Diesel) are on the run from the law and escape to Rio. There, they put together a crew to steal $100 million from a corrupt drug lord. At the same time, they have to evade capture by determined DSS agent Luke Hobbs, played by Johnson. As a heist movie that goes beyond street racing, expect the bigger, better, and more elaborate stunts the "Fast and Furious" franchise has now become known for.
"Fast and Furious 6" (2013)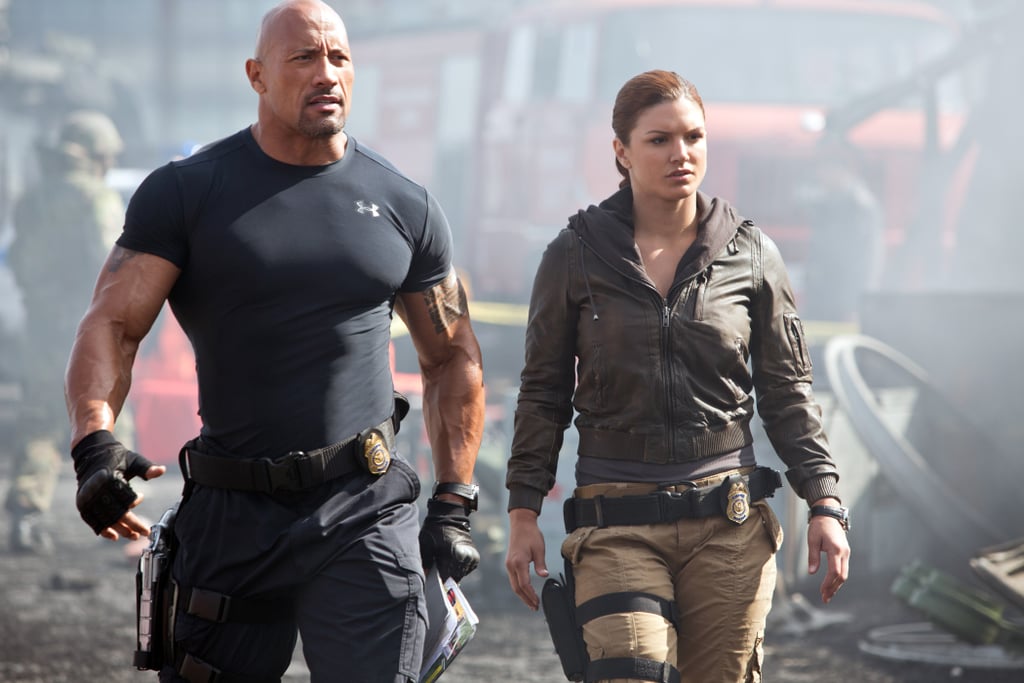 In the sixth installment in the "Fast and Furious" franchise, the crew is actually teaming up with Johnson's Luke Hobbs, the DSS agent that relentlessly hunted them in the previous movie. Why you may ask? Hobbs offers to let Toretto (Vin Diesel), O'Connor (Paul Walker [11]), and their team off the hook for the crimes they committed in Rio if they help Hobbs capture Owen Shaw, the head of a very dangerous mercenary group. The movie sees a return of fan-favorite character, Letty Ortiz (Michelle Rodriguez), Toretto's former lover he thought was (gasp!) dead. Now, has to track her down.
"Fast and Furious 7" (2015)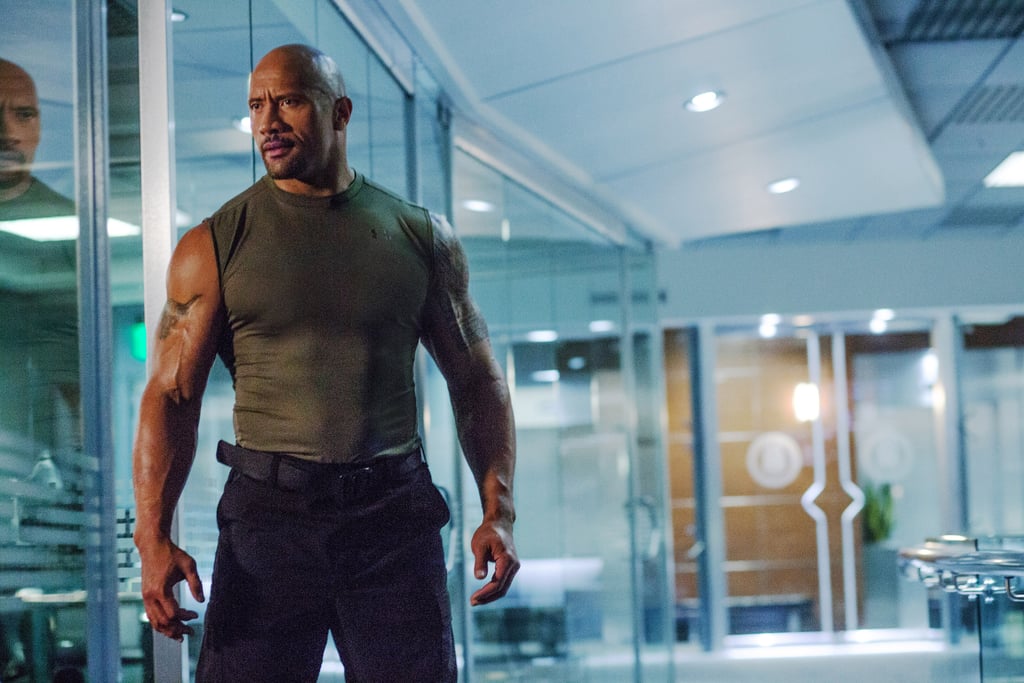 The stakes and the stunts level up in all ways in the seventh installment of the "Fast and Furious" franchise. The team's lives have gone back to normal after being pardoned, but they're forced to sync up again to face their biggest threat yet: Deckard Shaw, a rogue black-ops assassin out to avenge his brother Owen Shaw's death. The all-star cast returns for an epic mission that takes them around the world — from Abu Dhabi and even back to Los Angeles — all to protect their loved ones. Johnson returns to his role as Agent Hobbs and helps the crew in their fight against Shaw.
"The Fate of the Furious" (2017)
The eighth installment of the "Fast and Furious" Franchise brings an entirely new twist. One of the crew's leaders, Dominic Toretto (Diesel) appears to go rogue and betray his wife, Letty, (Rodriguez) and team when he starts working with cyberterrorist Cipher (Charlize Theron [12]). The movie centers on the crew's efforts to get to the bottom of his betrayal and take Dom and Cipher down, even though he's one of their own. Johnson returns to his role in the franchise as Hobbs, kicking butt as usual (but now without sustaining some serious injuries along the way).
"Hobbs and Shaw" (2019)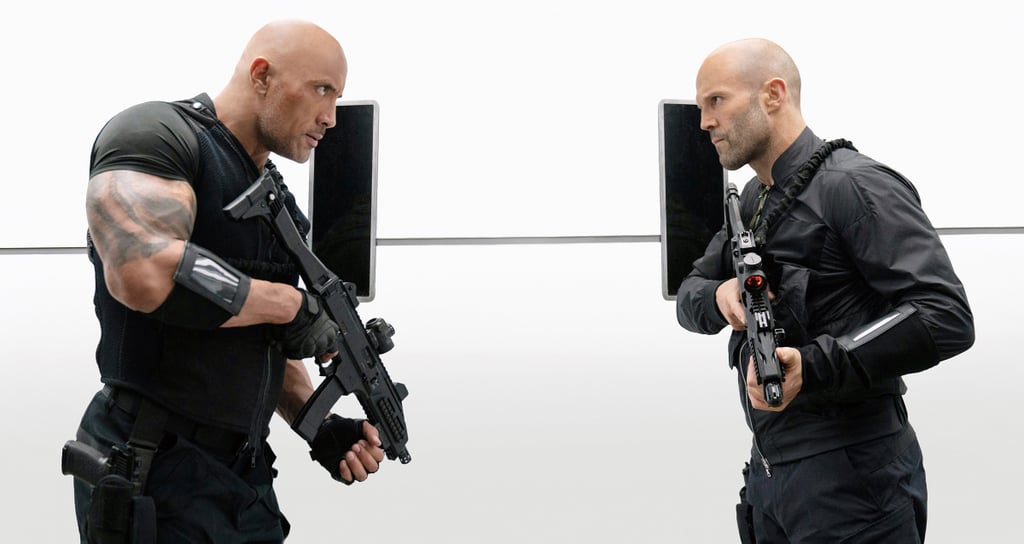 This spin-off and ninth installment of the "Fast and Furious" franchise finds Agent Hobbs (Johnson) partnering with none other than the unpredictable Deckard Shaw (Jason Statham), a former villain in the franchise. In this action-packed blockbuster, Hobbs and Shaw have to go up against genetically-enhanced anarchist Brixton (Idris Elba), who has obtained a bio-weapon that could wipe out half the human population. It becomes a family affair with Shaw's sister, played by Vanessa Kirby, joining the mission, and Hobbs bringing the fight to his home turf in Samoa.
"The Other Guys" (2010)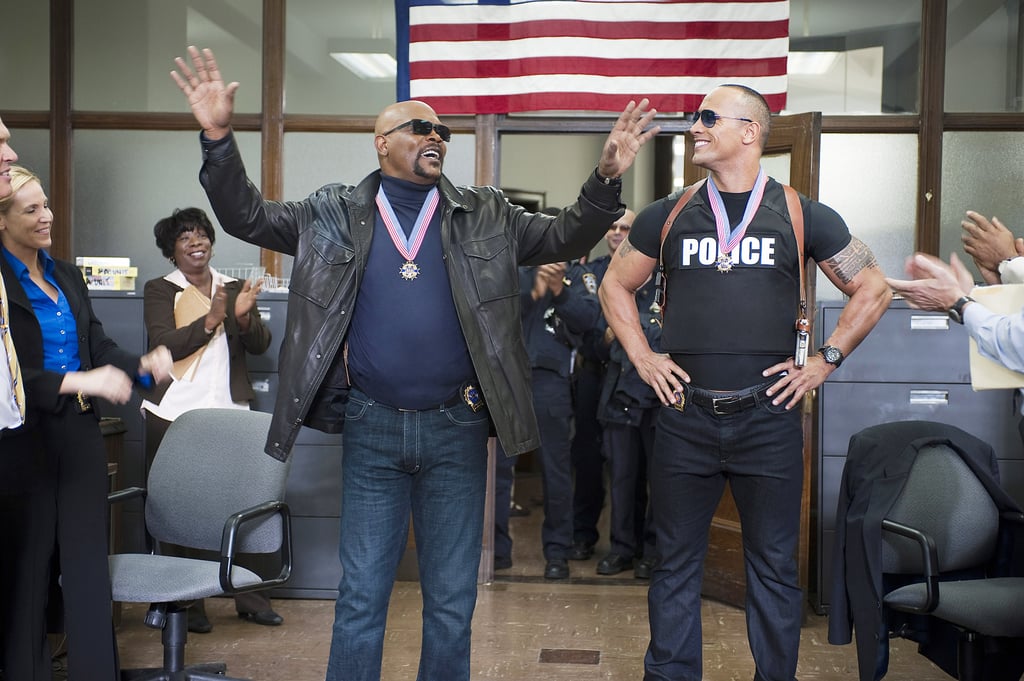 Desk-bound NYPD detectives Gamble (Will Ferrell [13]) and Hoitz (Mark Wahlberg [14]) miss all of the action out in the streets and work in the shadow of the best cops on the force, Chris Danson and P.K. Highsmith, played by Johnson and Samuel L. Jackson [15], respectively. They're the stars on the force, and Gamble and Hoitz are just "the other guys." After an unfortunate accident lands Danson and Highsmith off the force, it's Gamble and Hoitz's time to step up and shine. Of course, they do it with a lot less finesse and badassery.
"Rampage" (2018)
"Rampage" is an action-packed monster film based on the video game of the same name. It stars Johnson as a former US Army Special Forces soldier and primatologist, who teams up with geneticist Katherine Caldwell (Naomie Harris) to stop a gorilla exposed to an experiment gone wrong that keeps growing in size (and wreaking havoc). Oh, and they also have to hunt down two other giant creatures on the loose!
"Jungle Cruise" (2021)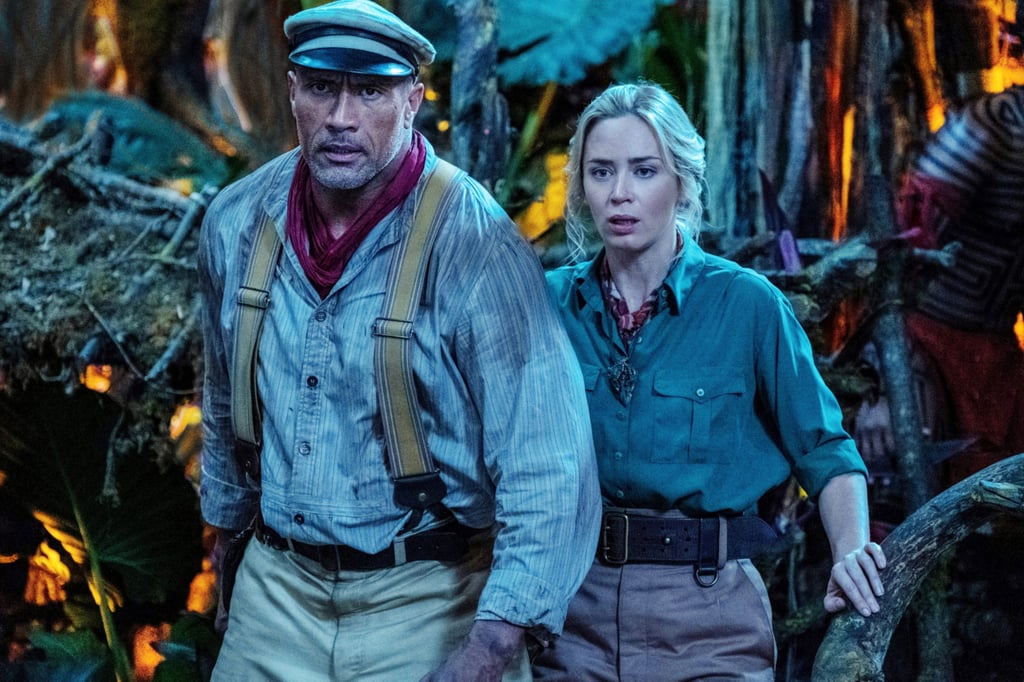 This Disney fantasy-adventure movie stars Emily Blunt [16] as Dr. Lily Houghton, who travels from London to the Amazon rainforest in search of a tree believed to have magical healing properties. Johnson appears as Frank Woolf, a ramshackle boat operator who embarks on Dr. Houghton's quest with her as a guide through the treacherous jungle with a surprise lurking at every turn.
​"Jumanji: Welcome to the Jungle" (2017)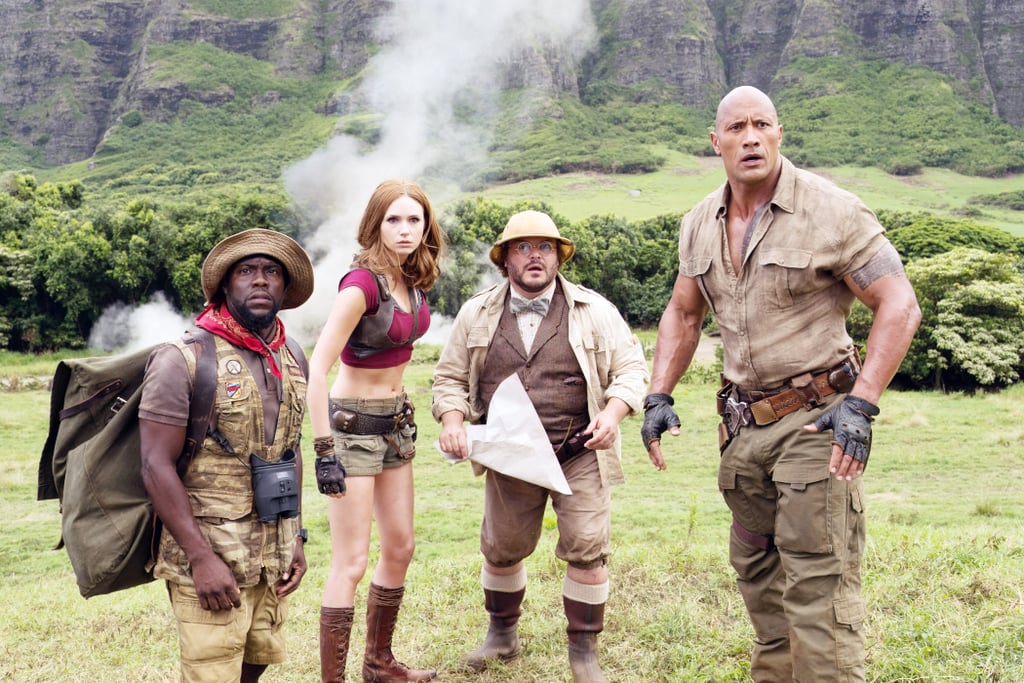 "Jumanji: Welcome to the Jungle" is a modern reworking of the 1995 film of the same name that starred Robin Williams [17]. Instead of a dusty old board game, a group of teens get sucked into an old arcade game that transports them to a jungle. Johnson stars alongside Kevin Hart, Jack Black [18], and Karen Gillan as adult-version avatars of the teens in the game. To get back to reality, the four will have to go on a quest and survive whatever challenges the jungle throws at them. It's a dose of nostalgia, but with more adventure, more action, and more comedy.
"Jumanji: The Next Level" (2019)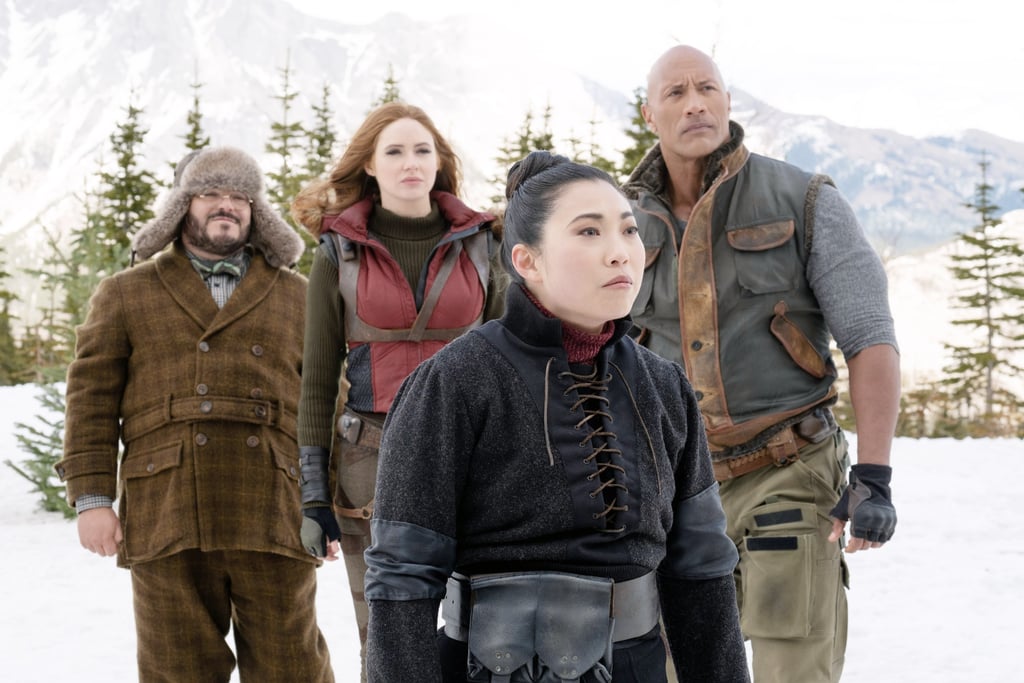 In this sequel to the 2017 "Jumanji" movie, the original group of teens find themselves sucked back into the game's jungle once again, two years later. This time they have a whole new set of adventures, challenges, and new additions to group. The movie adds Awkwafina, Danny Glover, Rory McCann, and Danny Devito to the cast. Johnson returns to his role as Dr. Xander "Smolder" Bravestone, the avatar for teen Spencer (Alex Woolf).
"Skyscraper" (2018)
If there's one thing we know, it's that Johnson's characters often find themselves in high stress situations — and that's definitely the case with "Skyscraper." Johnson stars as a former FBI Hostage Rescue Team leader and US war veteran Will Sawyer, who been framed for setting the tallest, "safest" building in the world on fire (ironically, while on assignment assessing the skyscraper's security). Now, he has to clear his name — and save his family, who are trapped inside of the building.
"Walking Tall" (2004)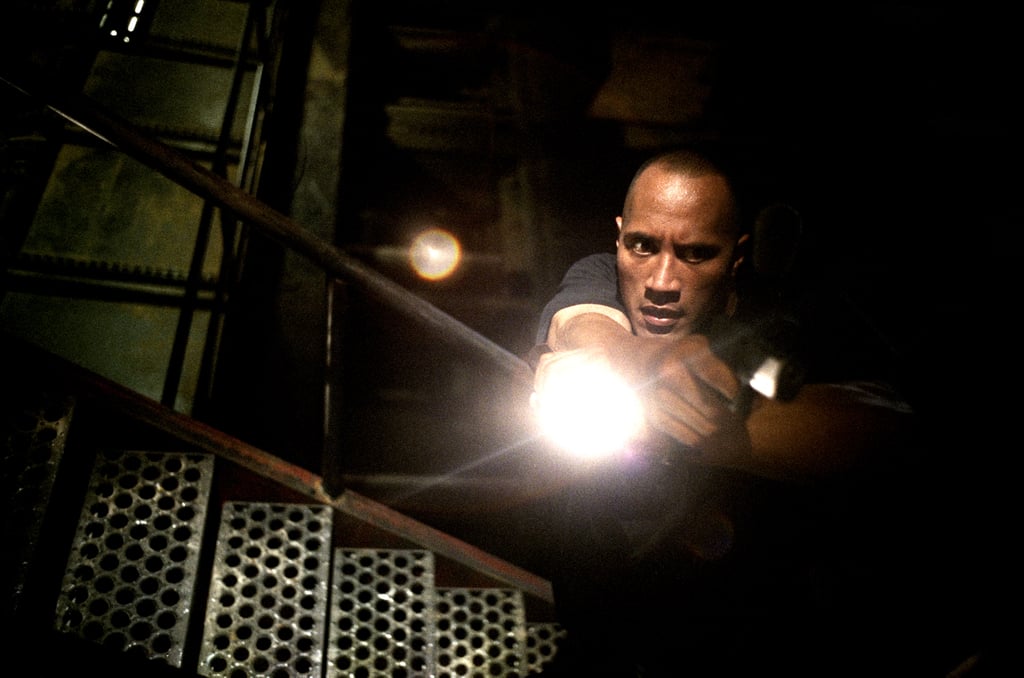 In one of his earlier roles, Johnson is Chris Vaughn, a war hero returning home to corruption and crime in this remake of the 1973 film of the same name. Dissatisfied with the way law enforcement in the town has let things go, he decides to take matters into his own hands to clean up the town.
"Snitch" (2013)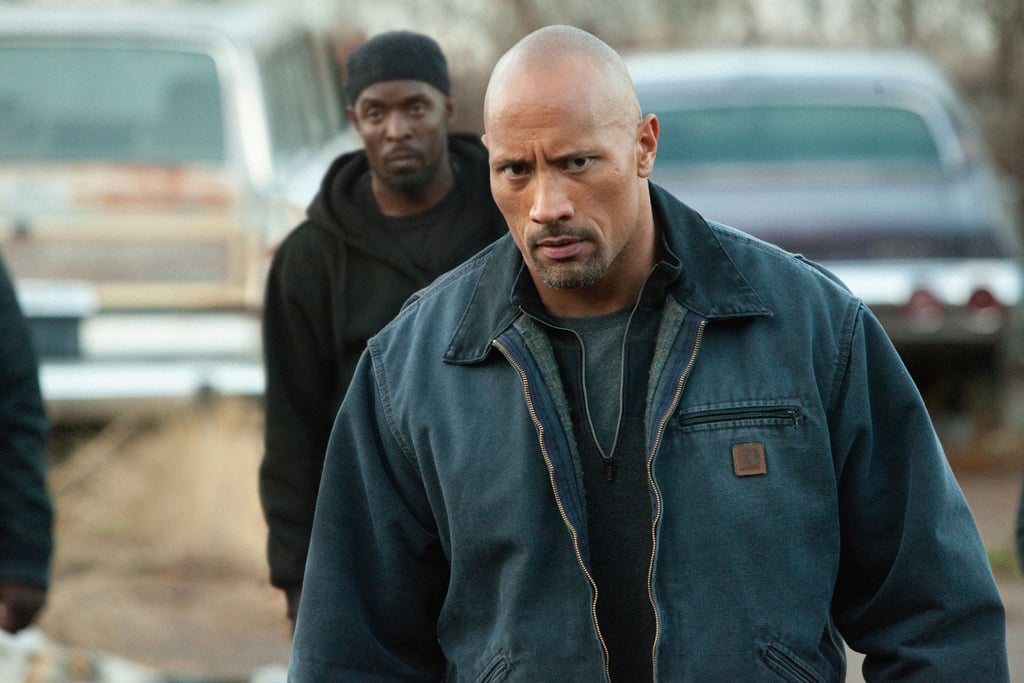 Snitch is a thriller action film based on the experiences of DEA informant James Settembrino. Johnson stars as a stressed out father who strikes a deal to go undercover for the DEA to help decrease his son's prison sentence after being set up in a drug deal. The film also stars Susan Sarandon, Michael K. Williams, Jon Bernthal, and Benjamin Bratt.
"G.I. Joe: Retaliation" (2012)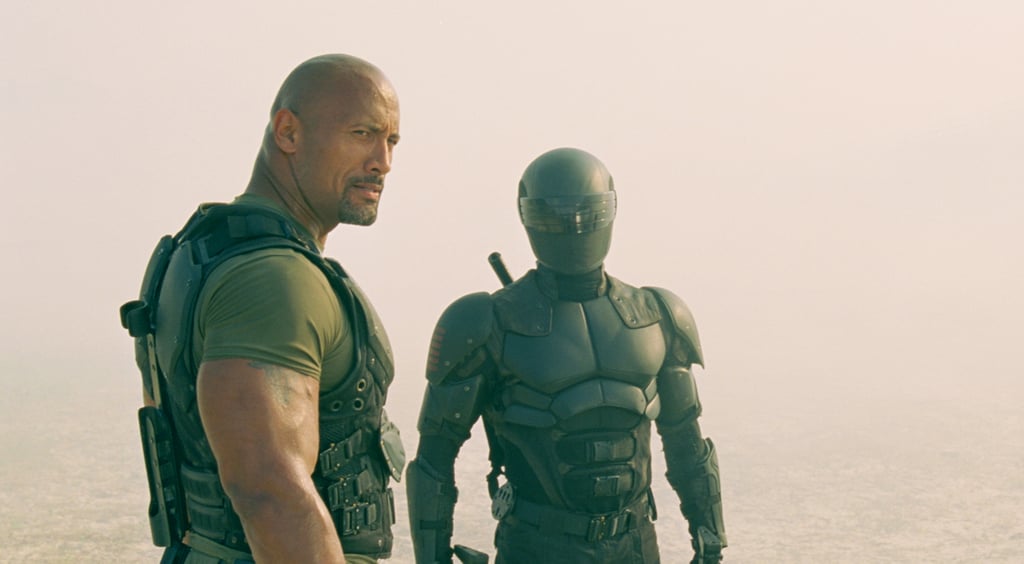 This is the high-octane, explosive follow up to 2009's "G.I. Joe: Rise of the Cobra" in the popular "G.I. Joe" franchise. Johnson joins a star-studded cast including Channing Tatum [19], Bruce Willis [20], and more as their team's new leader, Roadblock. With the "Joes" being set up to take the fall for an attack they didn't commit, and surrounded by enemies, they have to deal with a complex web of lies and deception. Ultimately, they join forces with the original G.I. Joe, General Joseph Cotton (Willis), to take down the real villains for good.
"Black Adam" (2022)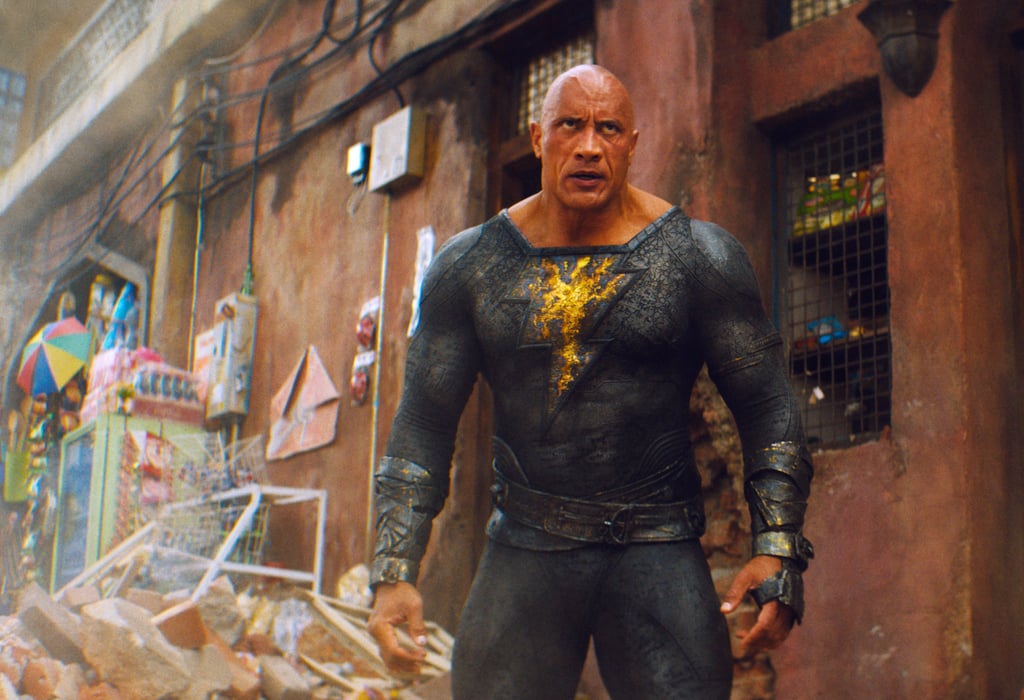 "Black Adam" is Johnson's most exciting upcoming film, out in theaters October 21. He stars as DC character Black Adam, a hero endowed with the power of the gods who's been released after 5,000 years of prison. His own approach to justice is full of rage causing him to clash with the other heroes, Hawkman, Dr. Fate, Atom Smasher, and Cyclone. The film also stars Aldis Hodge [21], Noah Centineo [22], Mo Amer, Sarah Shahi, and Pierce Brosnan [23].