Julia Roberts [1] has proven time and time again that she can captivate audiences of any age. While her acting ability first shined through on the big screen nearly 35 years ago when she starred in her breakout film, "Mystic Pizza," she's continued to warm the hearts of moviegoers to this day. With a career that has included more than five dozen movies, multiple TV roles, and beyond, her talent is undeniable.
What's more: Roberts's generosity and kindness has been at the forefront of her career, making her an appealing role model and someone both adults and children alike can get excited to support. Roberts uses her platform to raise awareness for important causes and even appears yearly on NBC's Red Nose Day's telethon [2], which raises money for children living in poverty.
Roberts seems like an ideal costar, too, often remaining close friends [3] with other actors whom she stars alongside. One of her most notable BFFs is George Clooney [4], someone she admires on screen and off. In 2022's "Ticket to Paradise," [5] the duo star as bitter exes who reunite in an effort to stop their daughter's destination wedding. While the highly anticipated film sounds like a perfect role for Roberts and Clooney, they both admitted that it was starring alongside each other again that roped them in.
"They sent me the script, and it was clearly written for Julia and I. In fact, the characters' names were originally Georgia and Julian," Clooney told The New York Times in August. "I hadn't really done a romantic comedy since 'One Fine Day' [6] [in 1996] — I haven't succeeded like Julia has in that forum — but I read it and thought, 'Well, if Jules is up for it, I think this could be fun.'"
Roberts echoed his sentiments in the same interview, saying, "It somehow only made sense with George, just based on our chemistry. We have a friendship that people are aware of, and we're going into it as this divorced couple. Half of America probably thinks we are divorced, so we have that going for us."
So whether you're a new fan of Roberts and want to watch her older work or you're a forever admirer who is seeking a perfect lineup of her films (and some shows!) to binge, here's a list of her best roles.
"Pretty Woman" (1990)

In this Garry Marshall-directed film, Roberts stars as Vivian, a Hollywood escort whose chance encounter with businessman Edward (Richard Gere [8]) leads to him hiring her for a week while trying to take his company to the next level. While their relationship starts as a monetary arrangement, Edward eventually finds himself falling for Vivian.
"Wonder" (2017)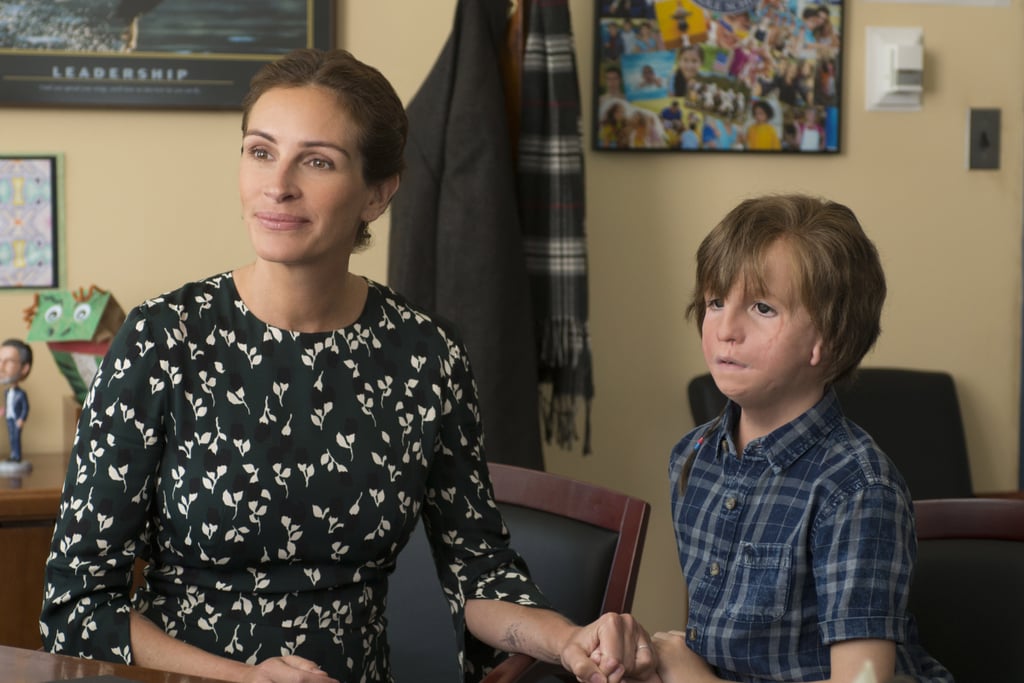 Based on the 2012 novel of the same name by R.J. Palacio, this heartwarming coming-of-age film tells the story of fifth grader August "Auggie" Pullman (Jacob Tremblay), a boy with facial differences, who begins attending a mainstream elementary school for the first time after being homeschooled all his life. Roberts plays Auggie's mom, Isabel, alongside Nate (Owen Wilson [9]) as the boy's dad.
"Stepmom" (1998)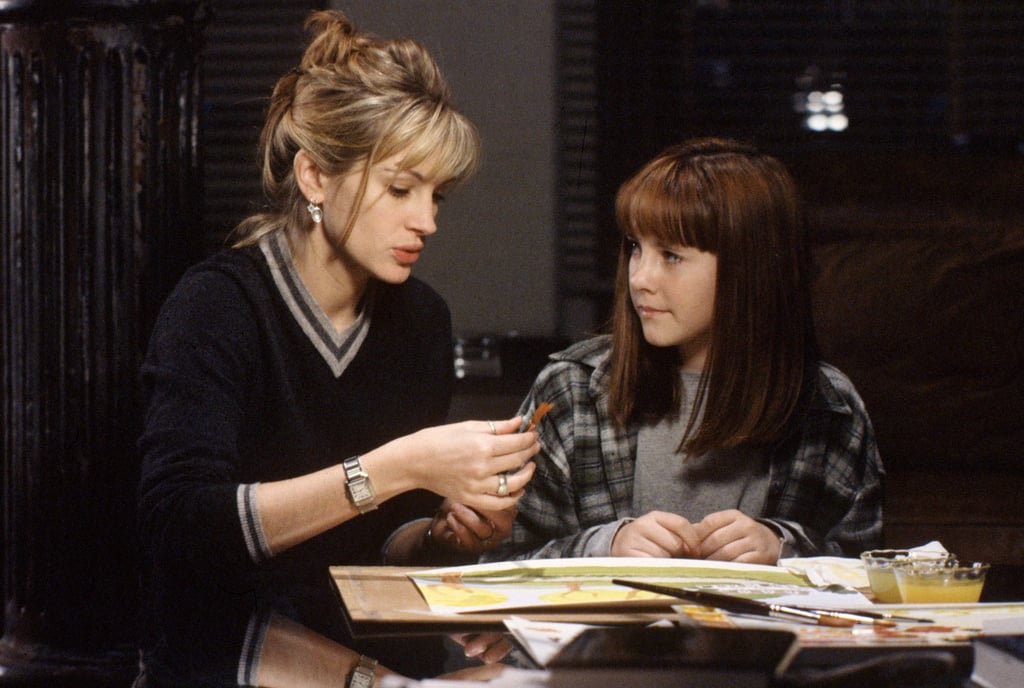 Roberts stars as Isabel, the soon-to-be wife of Luke (Ed Harris). She is preparing to take on the role of stepmom to his and Jackie's (Susan Sarandon) two children. The film follows Jackie's journey to accepting Luke and Isabel's relationship, as well as Isabel's role in the children's lives, while terminally ill.
"Steel Magnolias" (1989)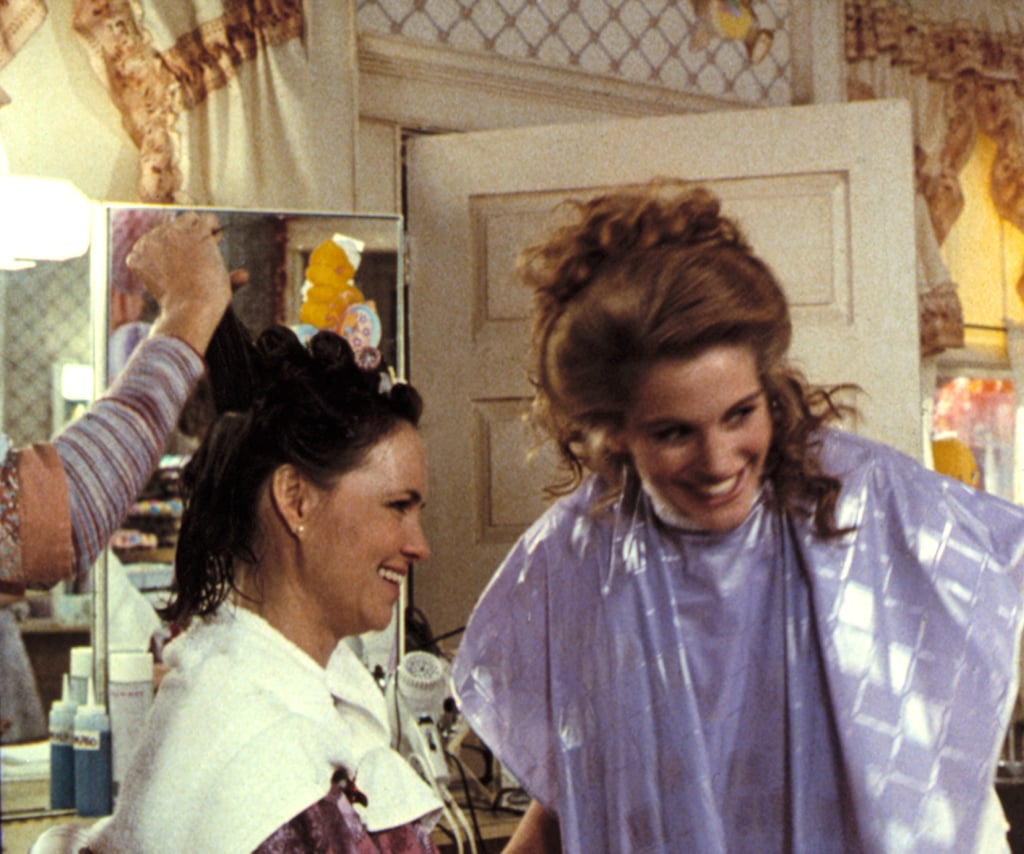 This film, based on a play of the same name, follows the lives of a group of Southern women, including characters played by Sally Field [10], Dolly Parton, and Shirley MacLaine, centered at a Louisiana beauty salon. Roberts stars as Shelby, a newlywed with type 1 diabetes whose health is, unfortunately, at risk.
"Erin Brockovich" (2000)
Roberts plays the titular Brockovich, the role that won her an Oscar, in this drama. The true story follows single mom Brockovich, who finesses her way into a job at a law firm and uses her unique skills to ultimately take down a major gas and electric company in court.
"Notting Hill" (1999)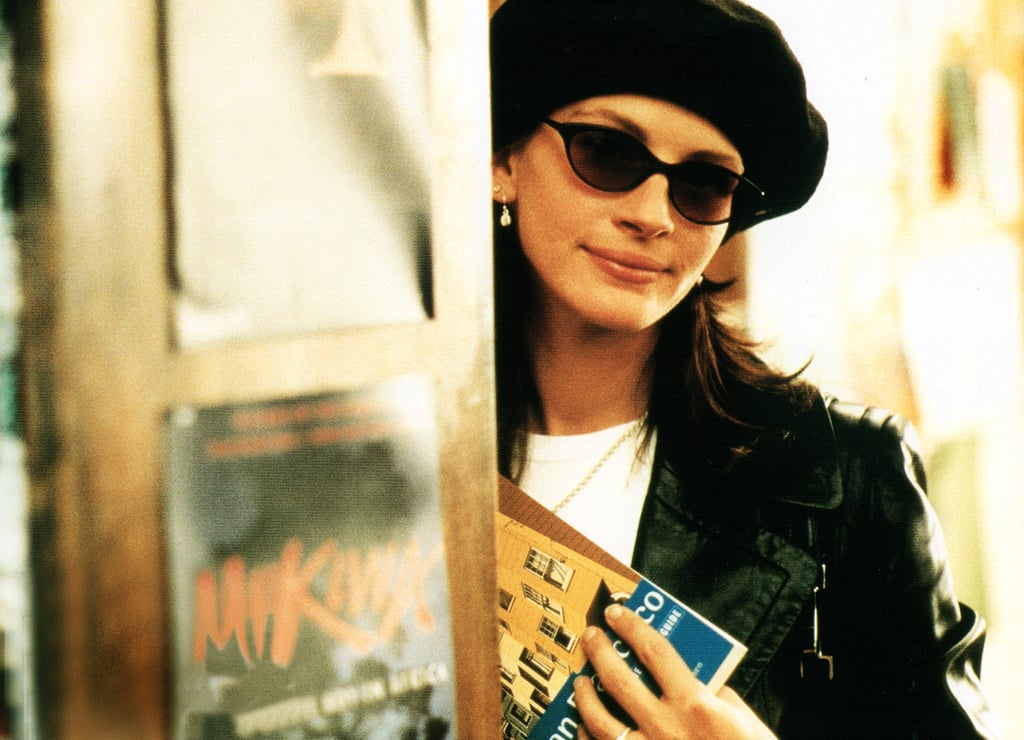 A classic love story, "Notting Hill" follows beloved actress Anna Scott (Roberts) who crosses paths with William Thacker (Hugh Grant [11]), an unsuccessful bookstore owner in London, not once but twice. As their relationship progresses, things become challenging due to Anna's celeb status and the press who are always on her tail.
"Mystic Pizza" (1988)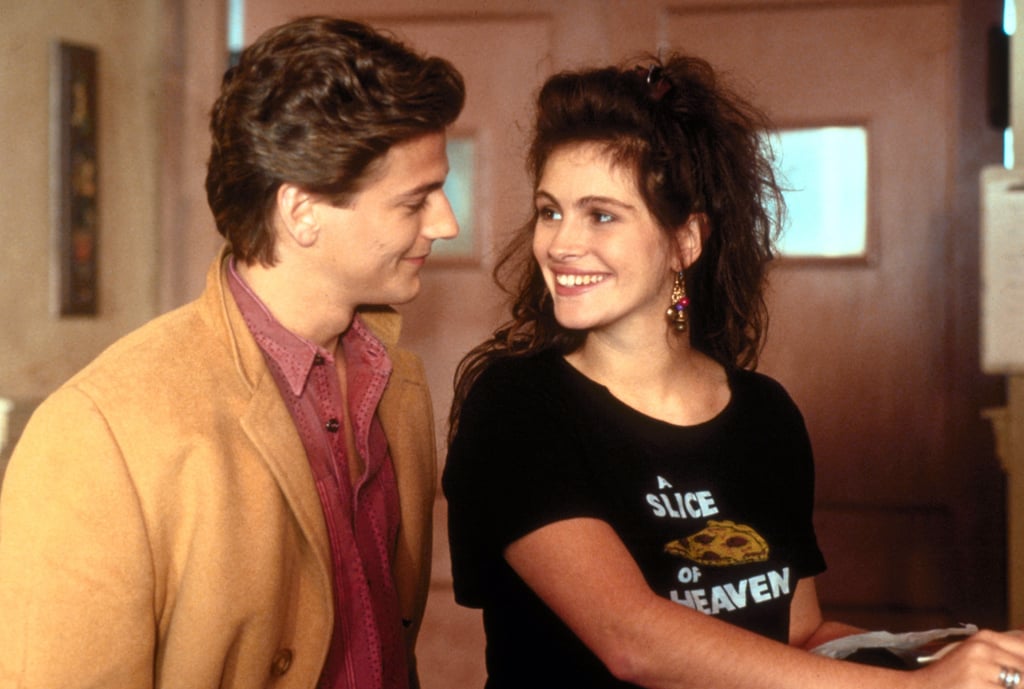 In her breakout role, Roberts starred as Daisy, who works in a Connecticut pizza parlor with her sister, Kat, and their friend, Jojo. The film is a classic coming-of-age story, which shows a wild Daisy falling for a rich man, Kat catching feels for a much older man, and Jojo having second thoughts about marrying her high school sweetheart. The movie is full of emotions and laughs as the trio attempt to make Mystic Pizza famous.
"My Best Friend's Wedding" (1997)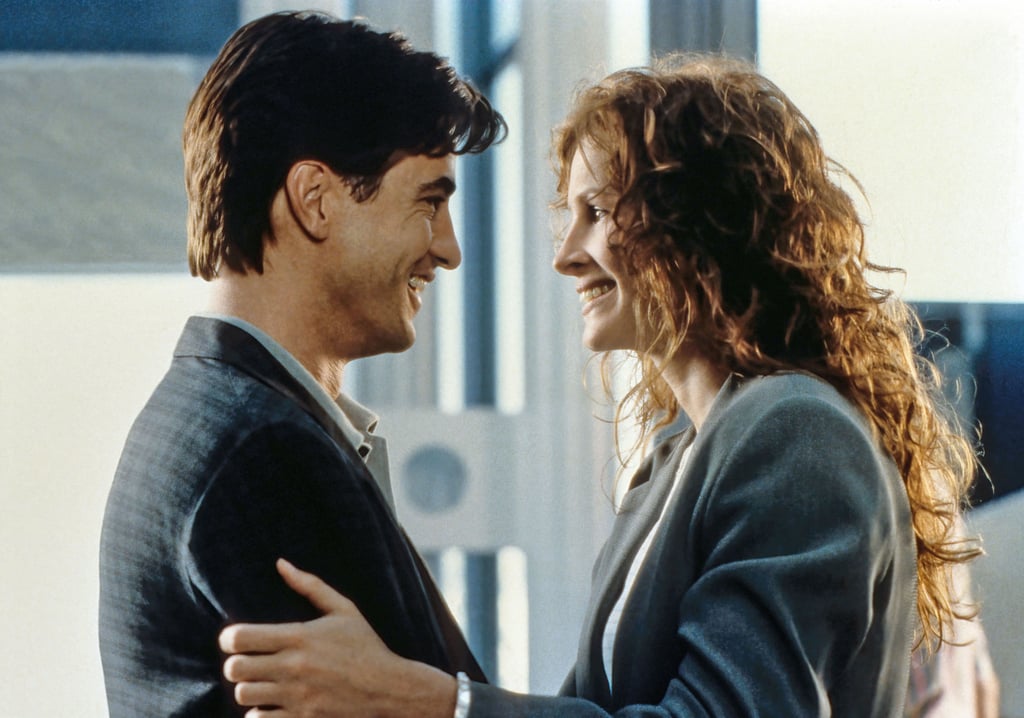 "My Best Friend's Wedding" is centered on the relationship between lifelong friends Julianne "Jules" Potter (Roberts) and Michael O'Neal (Dermot Mulroney), who had a pact to marry each other if they were both still single by their 28th birthdays. Weeks before she turns 28, Michael calls her to tell her he's engaged to Kimmy Wallace (Cameron Diaz [12]). Jules comes to the realization she is actually in love with Michael, and attempts to sabotage his and Kimmy's wedding, but things get more difficult when she's appointed maid of honor.
"Ocean's Eleven" (2001)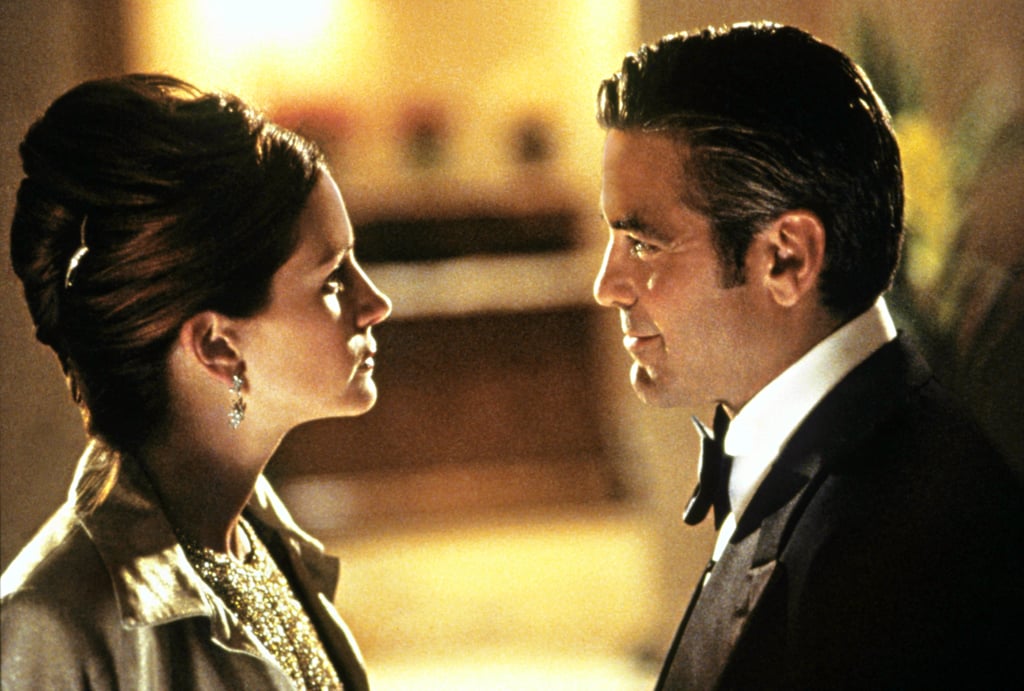 Roberts and Clooney star as exes Danny and Tess in this American heist comedy film. The movie follows Danny as he and his crew attempt to pull off the biggest heist in history and rob three casinos owned by Terry Benedict. At first, all seems to be going as planned — until he finds out that Tess is Benedict's girlfriend.
"Eat, Pray, Love" (2010)
After Liz (Roberts) realizes how unhappy she is in her marriage, despite having all the makings of a good life, she sets out to chase true happiness. In her postdivorce adventures, she discovers her love of eating in Italy, finds the power of spirituality in India, and stumbles upon true love in Bali.
"Ticket to Paradise" (2022)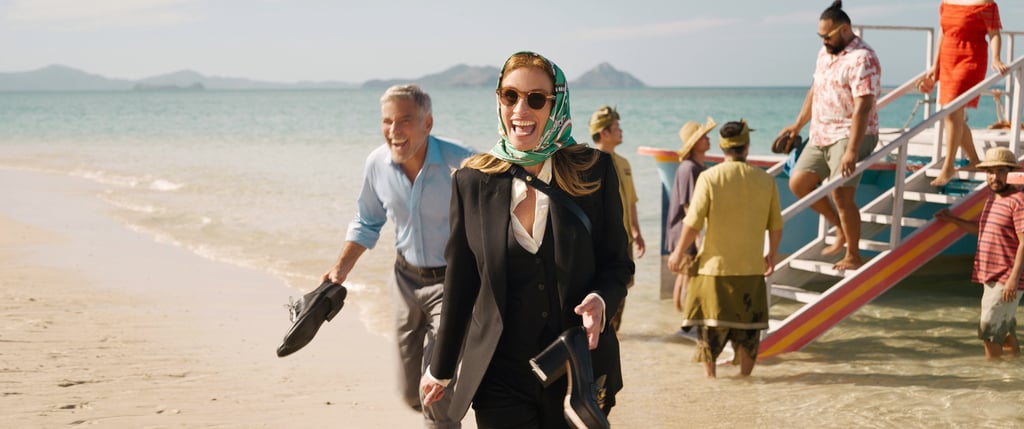 In order to help their daughter not make the same mistake they did by getting married on a whim, exes Georgia (Roberts) and David (Clooney) team up and travel to Bali to stop her destination wedding.
"Mirror Mirror" (2012)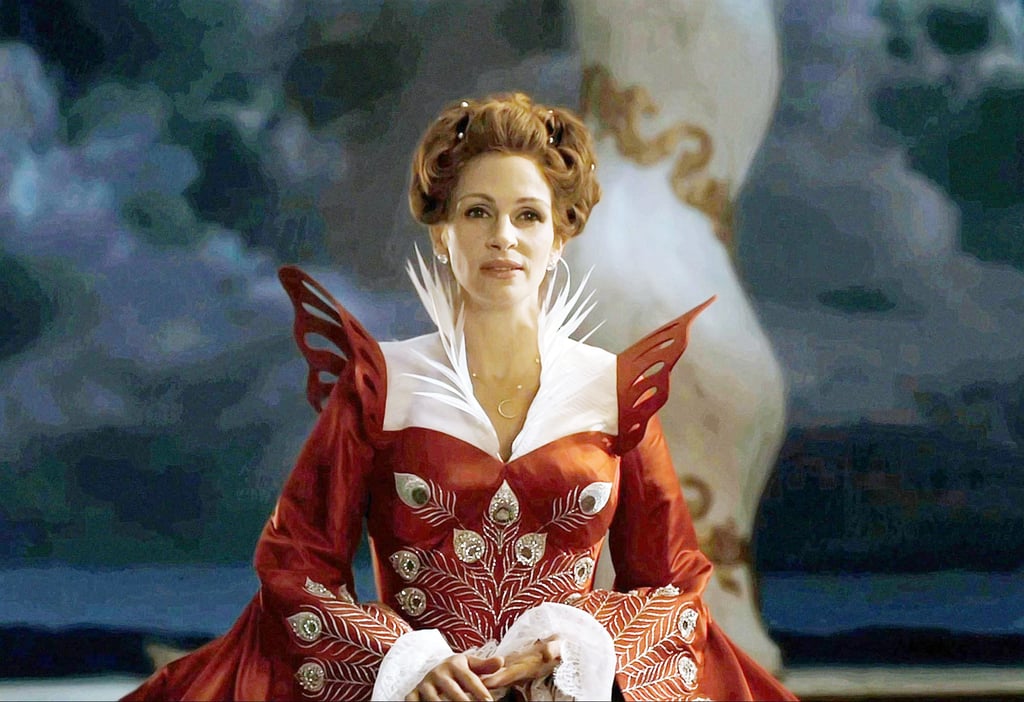 "Mirror Mirror" is a fantasy comedy that is based on the fairy tale "Snow White." Roberts plays the evil queen who steals a kingdom, while exiled princess Snow White (Lily Collins) enlists the help of seven friends to win it back.
"Mona Lisa Smile" (2003)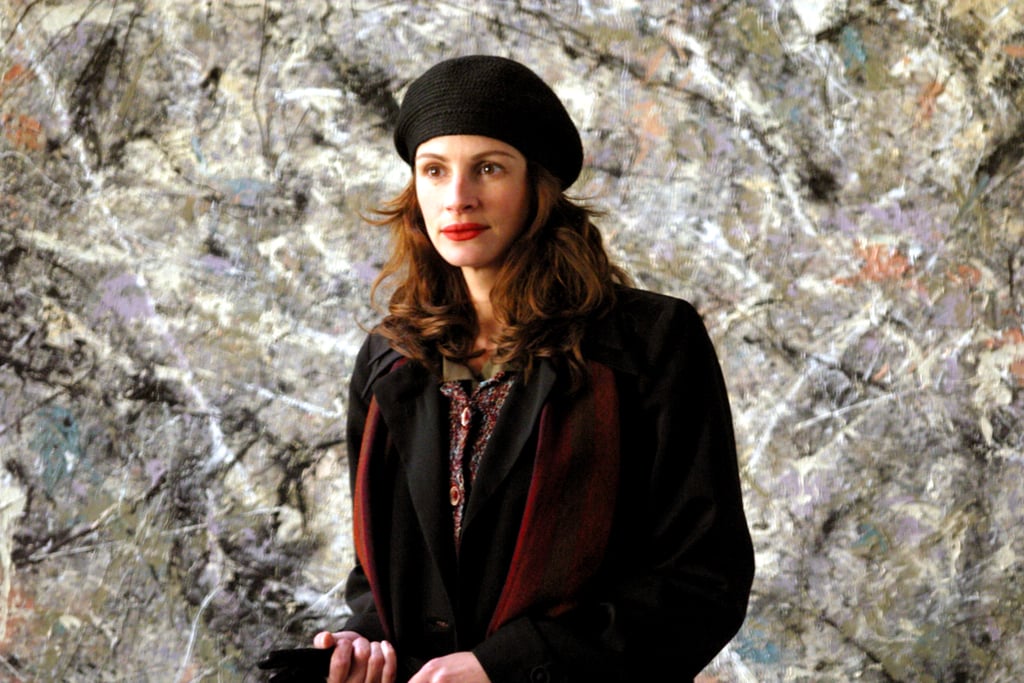 Set in 1953, Roberts stars as Katherine Watson, an art history teacher at the all-women Wellesley College. Her mission is to confront the outdated mores of society — as well as the institution itself. Katherine is highly inspiring, leaving her mark specifically on two traditional students, Betty (Kirsten Dunst [13]) and Joan (Julia Stiles), by helping them challenge the lifestyles they are expected to live.
"Runaway Bride" (1999)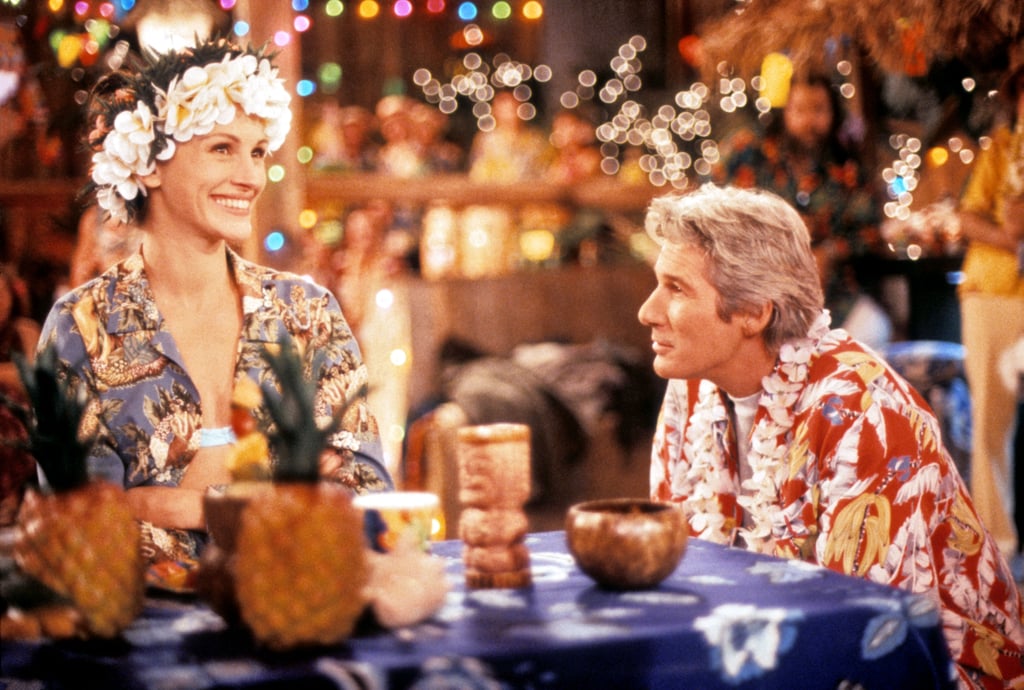 Maggie (Roberts) has left multiple grooms at the altar, and journalist Ike (Gere) is determined to find out why and write an epic exposé story about it.
"Ben Is Back" (2018)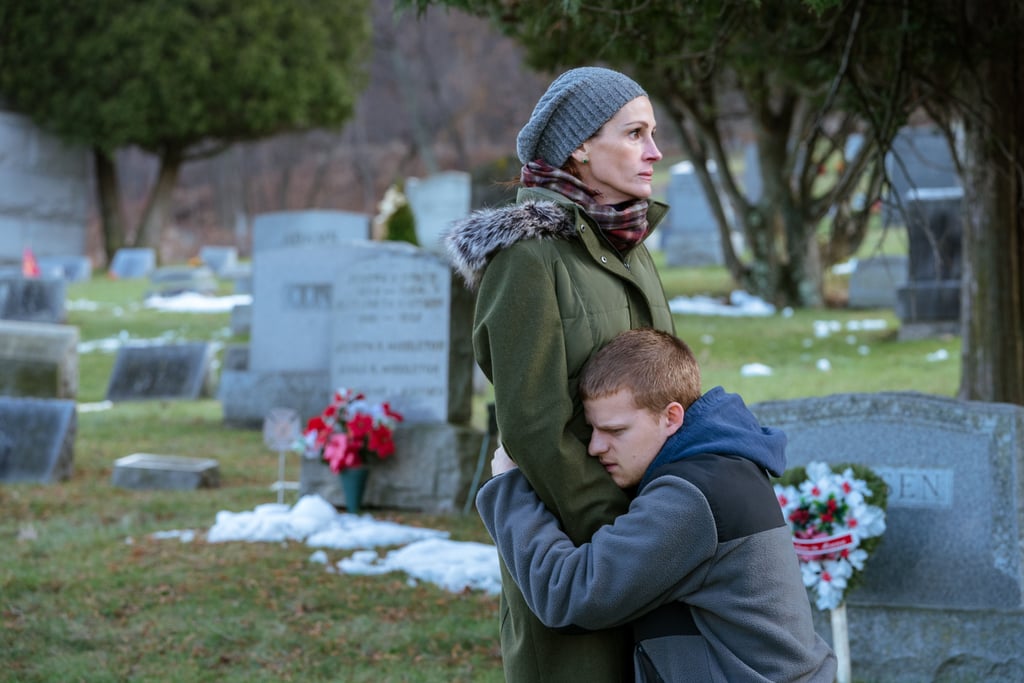 In this emotional film, Roberts plays Holly, a mother who desperately tries to help her drug-addicted son, Ben (Lucas Hedges), after he shows up at home unexpectedly one Christmas Eve.
"Gaslit" (2022)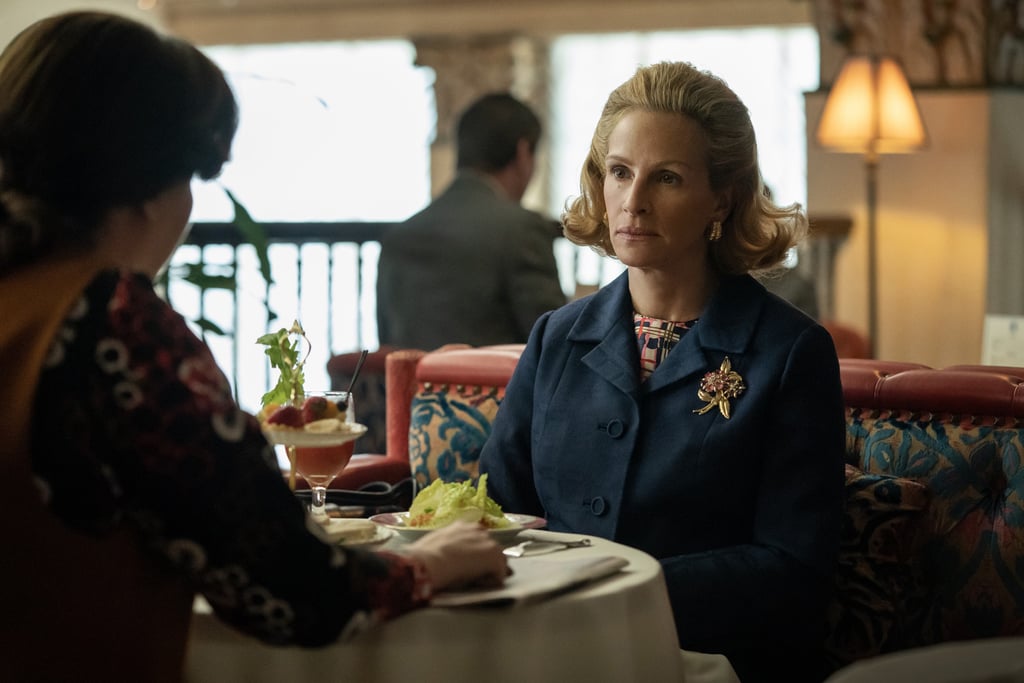 In this historical drama, Roberts plays Martha Mitchell, the wife of the US attorney general under President Richard Nixon. The TV miniseries explores a different angle of the infamous 1970s political Watergate scandal.