Ahead of the July 31 release of season two of The Umbrella Academy [1], Netflix dropped a teaser in the form of a poster, which is filled to the brim with Easter eggs. While the first season follows the arc of Gerard Way's limited comic-book series titled The Umbrella Academy [2]: Apocalypse Suite, the second season seems like it may be deviating slightly from the arc in the next and aptly named limited comic-book series, The Umbrella Academy [3]: Dallas. When we last saw the Hargreeves family, they were headed back in time with the help of Number Five (Aidan Gallagher) in the hopes of avoiding the apocalypse. Since Number Five has yet to master his powers, the family ends up in Dallas . . . albeit with each of them at a slightly different time in the '60s.
We don't know exactly how true to Dallas the second season will be, but we do know that there will be at least three non-comic characters included [4]. They were previously announced on Instagram as [5] "Sissy (Marin Ireland), a Texas housewife that's eager to discover what life and love has to offer; Lila (Ritu Arya), a chameleon who can be as brilliant or clinically insane as the situation requires; and Raymond (Yusuf Gatewood), a devoted husband and natural-born leader."
So, what do the images in the Umbrella Academy's glasses mean? Above is the image for you to figure out for yourself or you can keep reading to see our predictions.
Will Luther Take Part in the Vietnam War?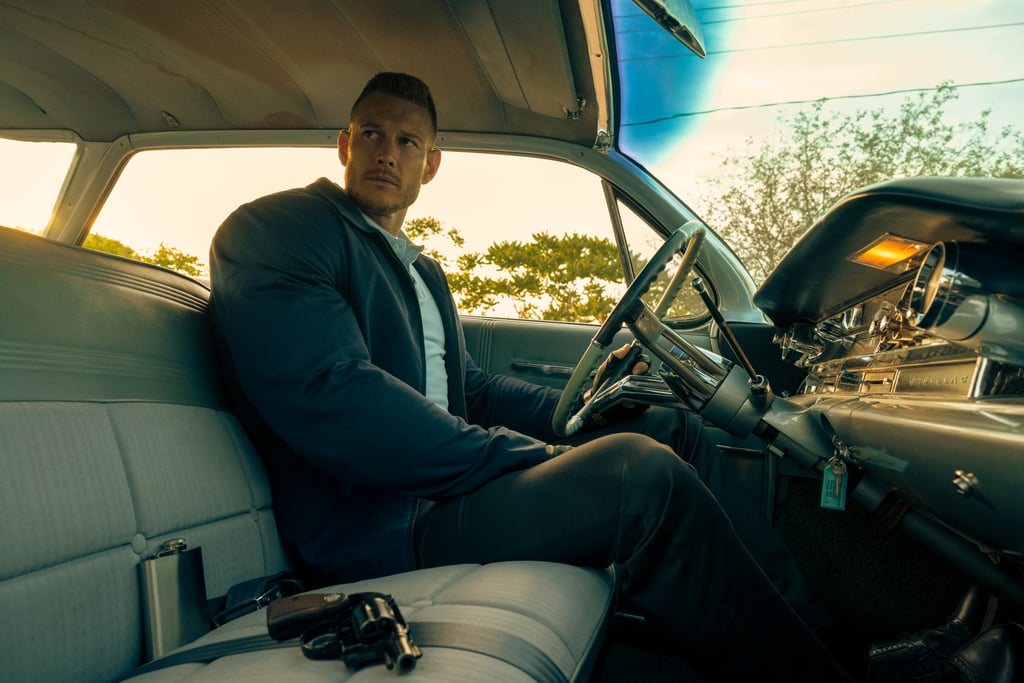 The second season takes place during the early '60s, which is right around the time the United States became seriously involved in the Vietnam War. Although the draft lottery wasn't put in place until 1969, it's entirely possible that Luther's (Tom Hopper) need to help people could urge him to enlist. That being said, the second season also takes place during the Cold War, which could ultimately mean that the "War Declared" headline in his glasses is in reference to an alternate timeline where the United States actually went to war with the Soviet Union.
Does Diego Fall in Love With Lila?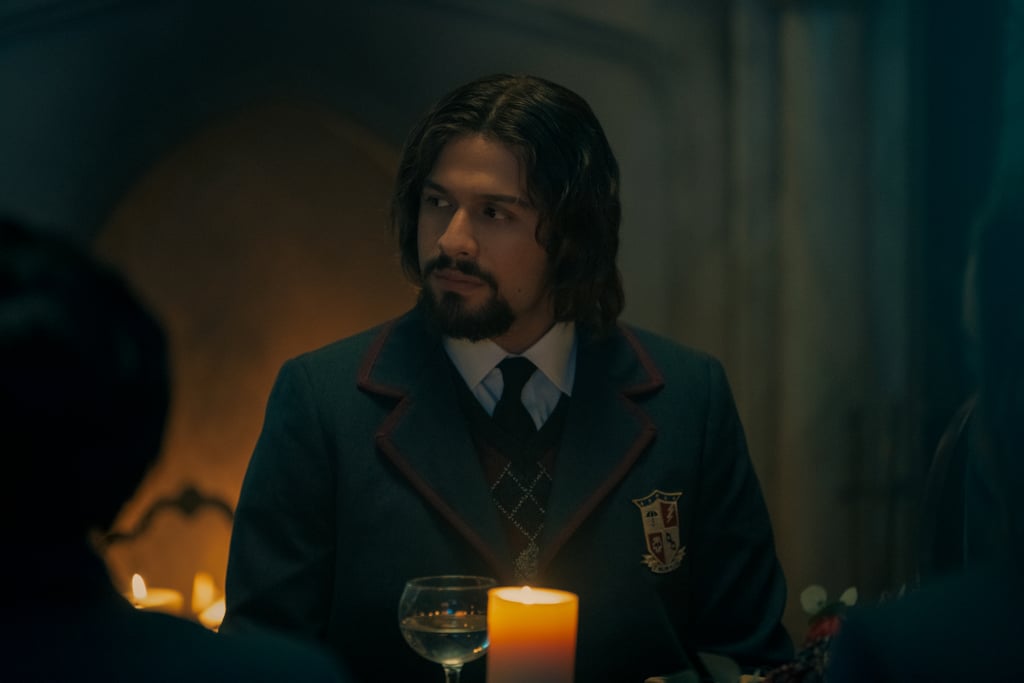 Diego (David Castañeda) is certainly one of the more emotionally-complicated characters on the show. He's tough on the outside, but from his interactions with Grace, aka Mom, during the first season, it's clear that he wants to be loved. In his glasses, we see the image of a woman with a striking resemblance to actress Ritu Arya, who plays Lila. Granted, this could literally mean anything from her serving as his nemesis to her being the object of his affection. Perhaps she serves as an obstacle between Diego and his family? Either way, it'll be exciting to see them interact.
What Part Does Allison Play in the Civil Rights Movement?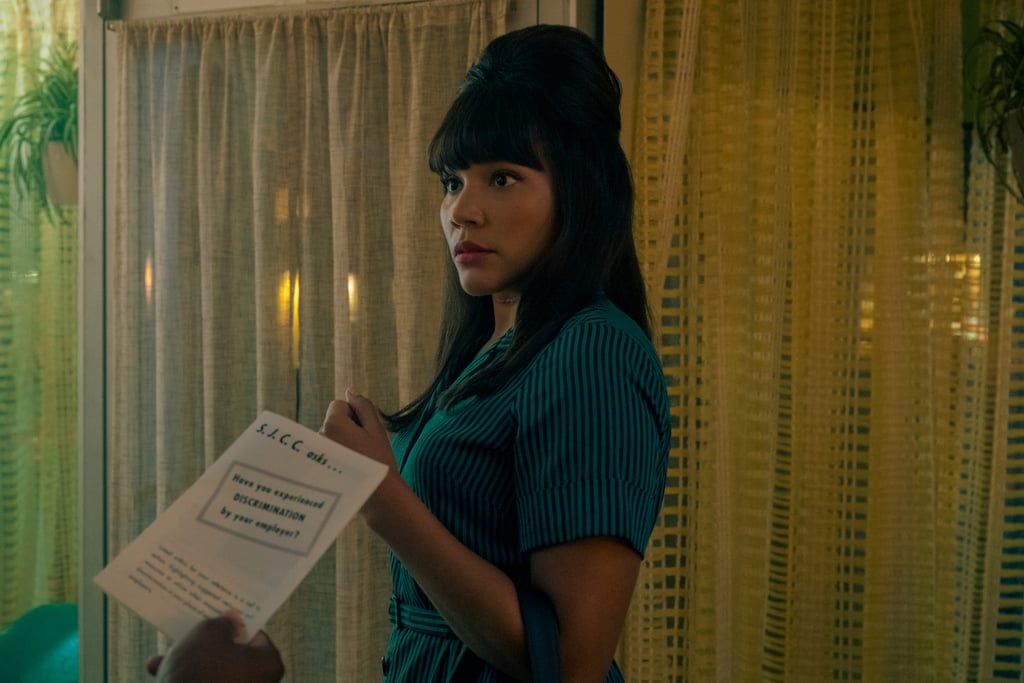 There's a glimpse of a protest in Allison's (Emmy Raver-Lampman) glasses with a sign that seems to say "EQUALITY NOW." Pair that with her identity as a Black woman in the '60s along with the image above where someone is handing her a pamphlet that asks "Have you experienced discrimination by your employer?," it's possible that Allison uses her voice (and potentially powers, should they come back) to help in the fight for equality.
Does Klaus Get Caught Up in Hippie Culture?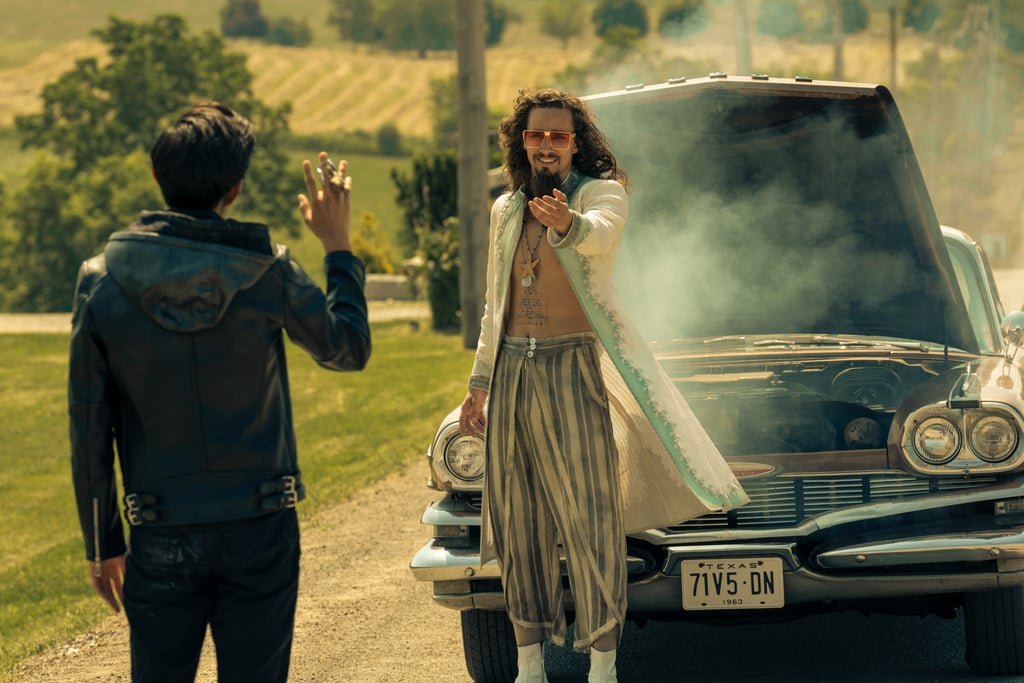 Klaus (Robert Sheehan), along with Number Five, is one of the only members of the Umbrella Academy [7] to have time traveled before the start of season two. In the first season, after stealing a time-traveling briefcase from assassins, Klaus ends up taking part in the Vietnam War. Now that he's back in the '60s, it seems he's taking a different route based on the psychedelic hands seen in his glasses. This, along with his fabulous wardrobe, have us thinking he's very much into the idea of "make love, not war" and avoiding the trauma from his first time in the 1960s.
Does Number Five Assassinate JFK?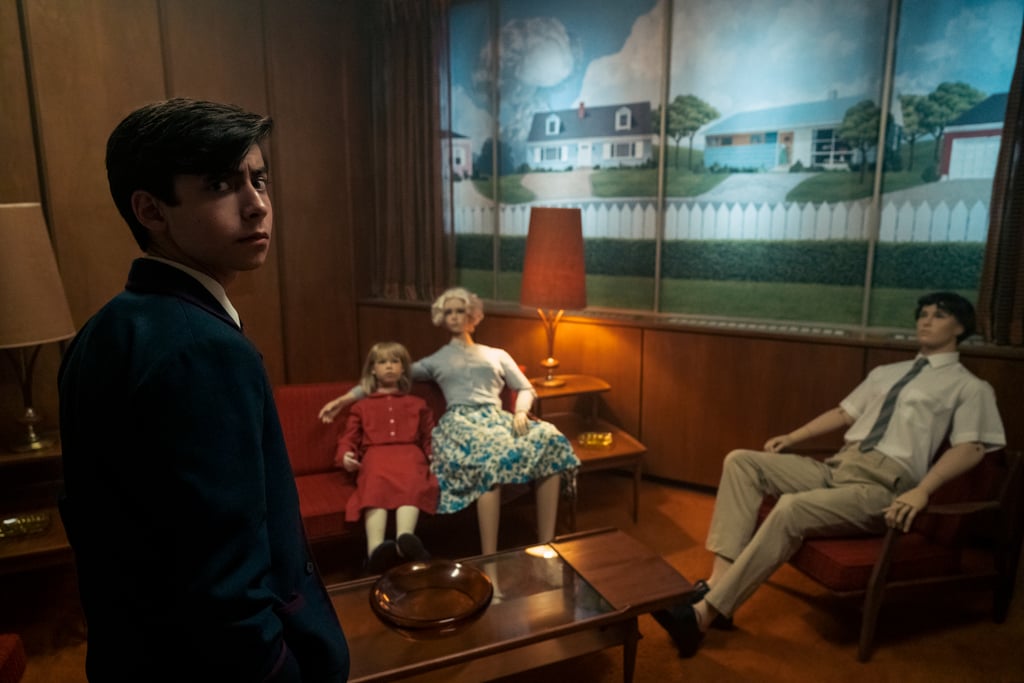 As part of the Commission in the first season, Number Five (Aidan Gallagher) is a cold-blooded assassin tasked with making "corrections" throughout history. One of these "corrections" includes the assassination of John F. Kennedy, however, his role in the assassination is still unclear — particularly whether or not he was meant to stop the assassination or complete it. The image in his glasses is probably the least clear of the group. As a former resident of Dallas, it almost looks like the book depository where Lee Harvey Oswald was located during Kennedy's assassination. It is also reminiscent of the apocalypse seen in season one. If Luther's "War Declared" image is the Cold War, the Hargreeves may get a second chance to stop the apocalypse.
Will Ben Come Back to Life?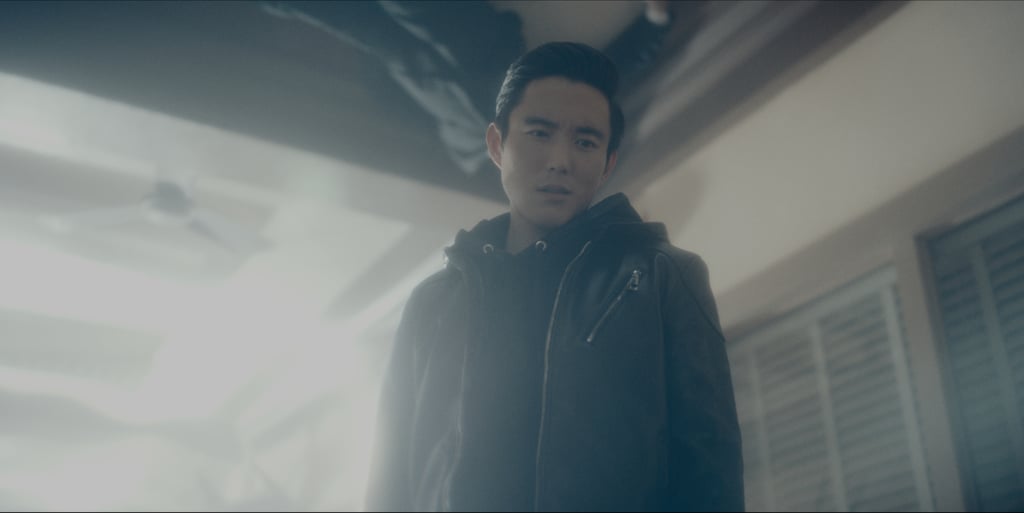 Ben (Justin H. Min) is still a ghost, although at the end of season one, Klaus is able to manifest Ben into the real world in order to use his powers. Ben's glasses are the clearest of the group, which includes a portrait of their father made of the Umbrella Academy [8]. Does this mean that he'll potentially get a do-over and be able to stop his terrible fate from happening? It's not likely as he's still tied to Klaus and was sent to the '60s. That being said, perhaps Klaus's powers will be able to manifest him for good this time?
Does Vanya Find Happiness?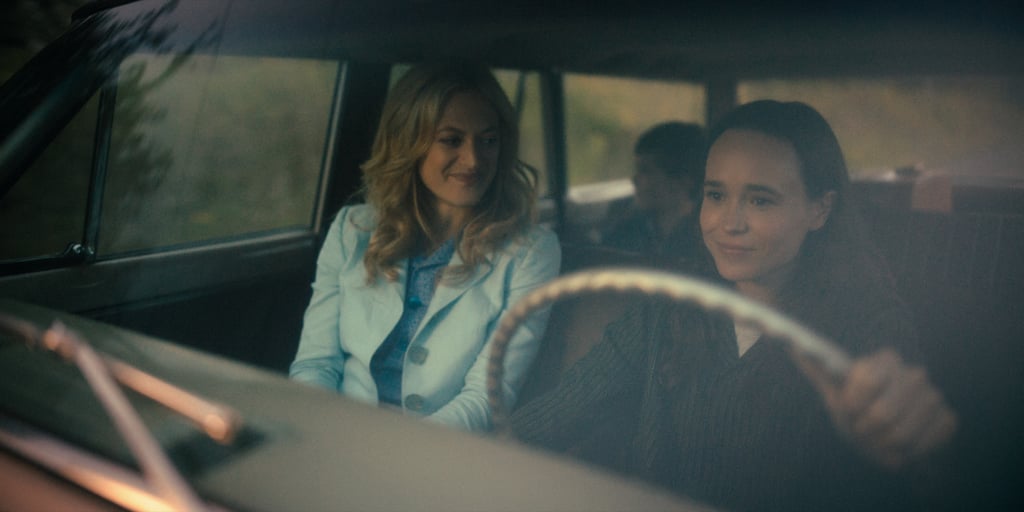 Vanya (Ellen Page) spends most of the first season feeling alienated. First, by her father due to her lack of powers, and second, by her family after her book comes out. Just when she thinks she's found love, it turns out he is using her as a way to get back at the Umbrella Academy [9]. In her glasses, there is an image of a quintessential family from the '60s. Above Vanya is pictured with Sissy and her children which suggests that not only is Vanya comfortable with them, they could be the family she's always wanted. While her sister Allison is dealing with civil rights as it pertains to her race, could Vanya be fighting for equality as it pertains to who she loves?