As soon as your friend tells you she's expecting, you'll want to send her a congratulatory card. And while you could stock up on the generic 10-pack from CVS, you may want to send something a bit more heartfelt and humorous. Whether the mom-to-be is a fan of dry wit or dirty jokes, these pregnancy cards are sure to make her baby bump jiggle from laughter.
The Perks of Pregnancy
Because moms-to-be need to be reminded of their ever-changing body [1] ($4).
Breastmilk Wishes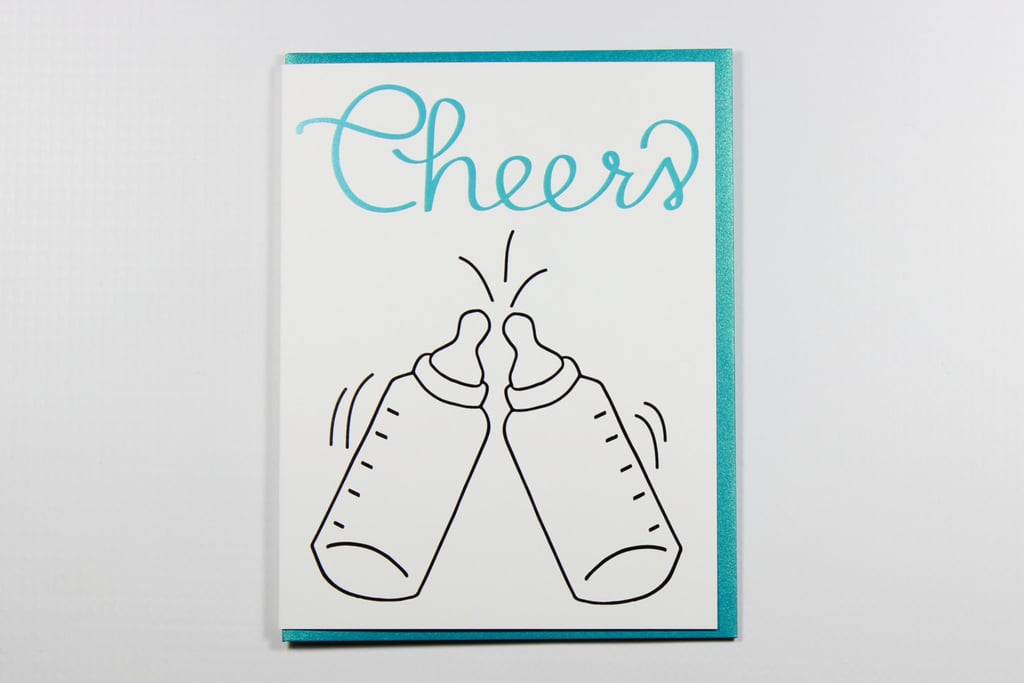 Time to clink those baby bottles [2] ($5).
MILF Mobile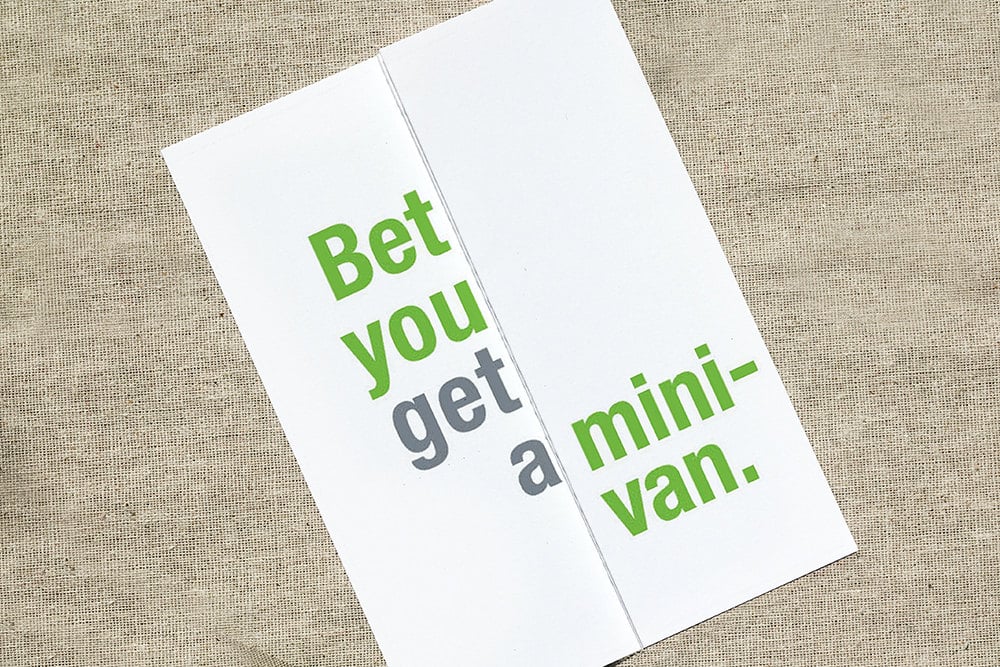 You know you'll be begging for a ride [3] ($5) at some point.
You Go Girl!
Every mom-to-be could use an extra confidence boost [4] ($5).
Bun in the Oven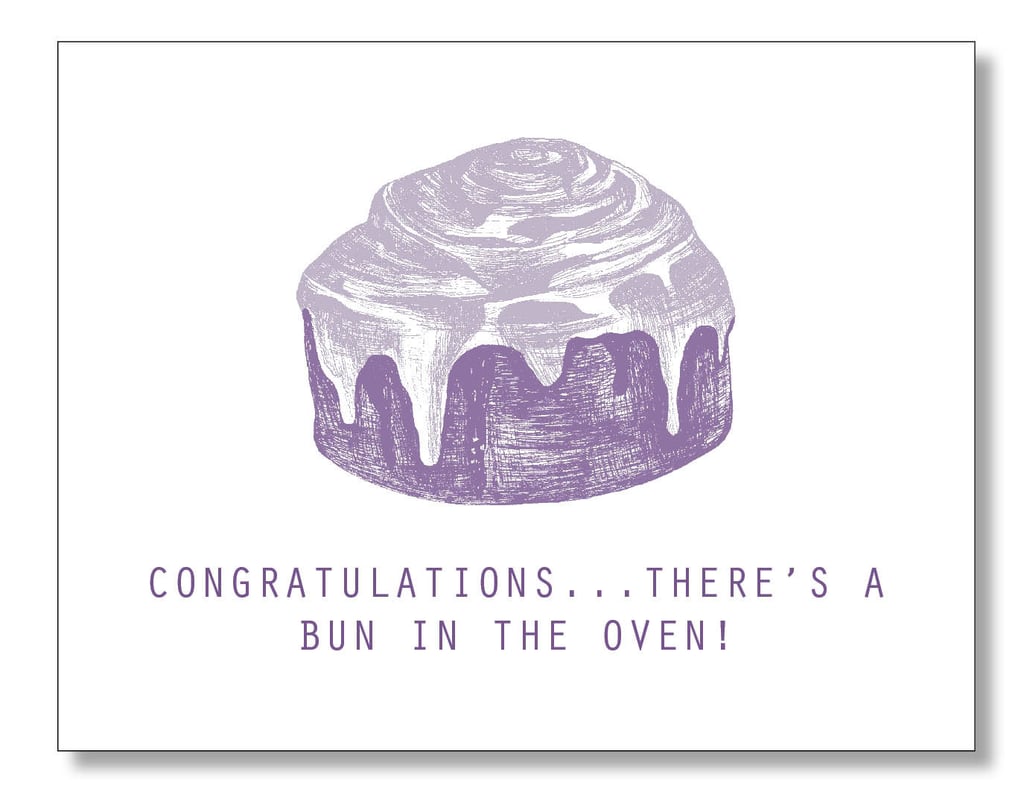 A classic expression gets a comical twist [5] ($4).
Blue, Blue, Line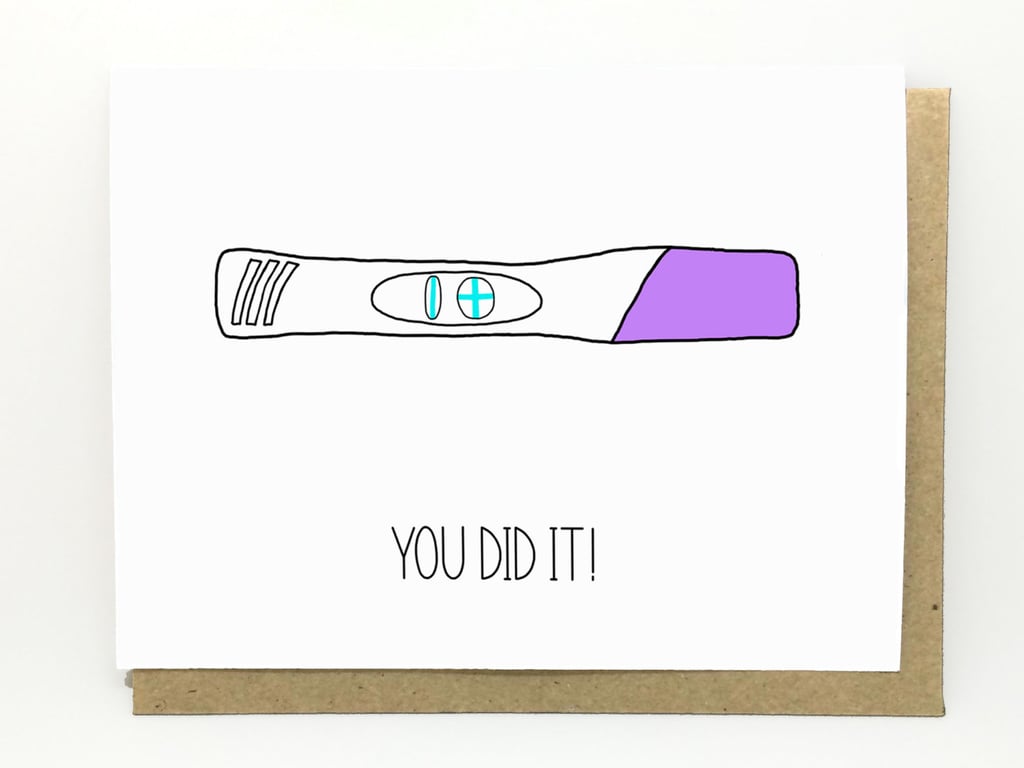 A simple and sweet way to state the obvious [6] ($4).
State of Shock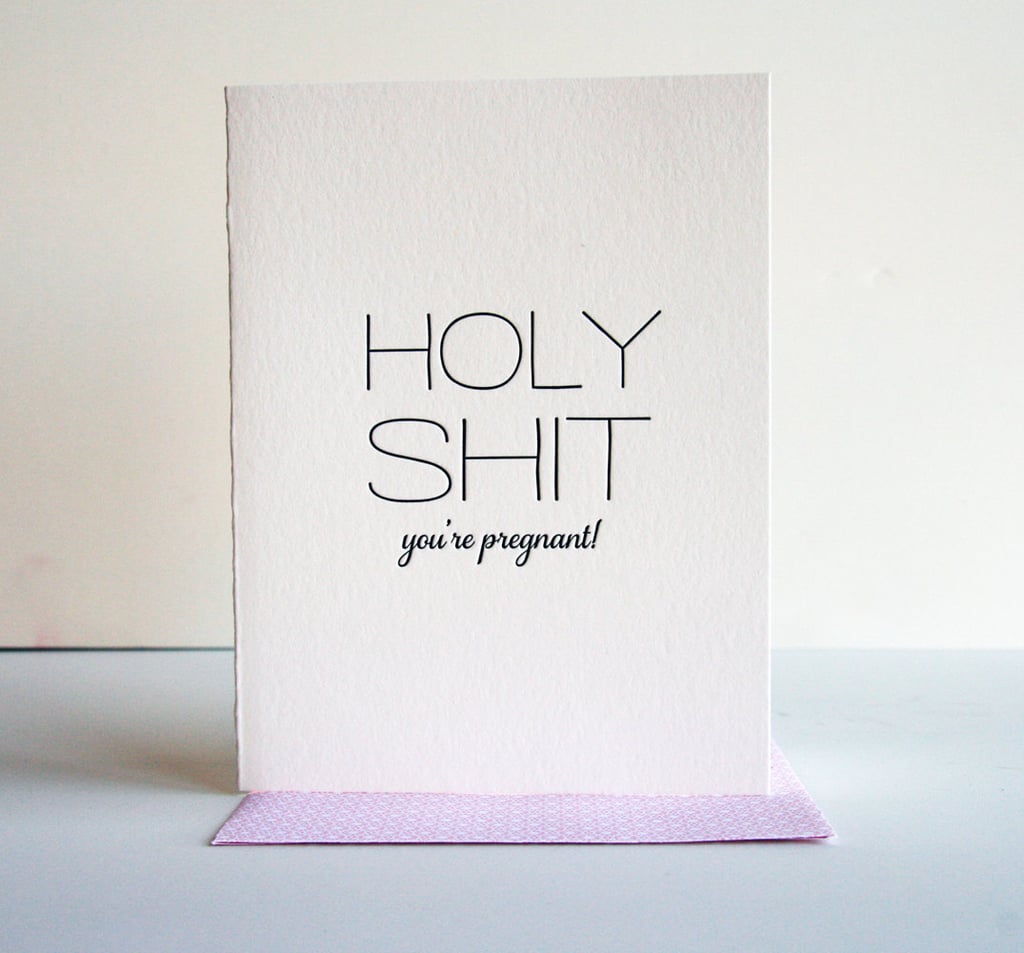 There's nothing like a four-letter greeting [7] ($5), right?
No Sleep Tonight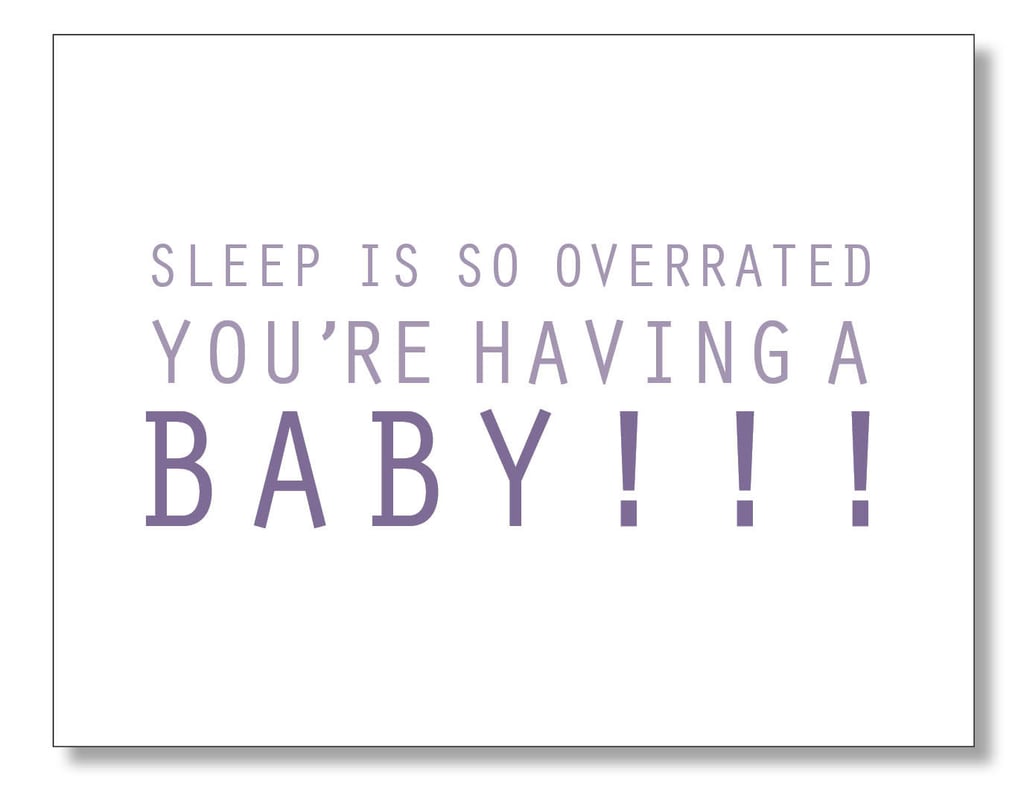 Remind her to relish the rest [8] ($4) before the baby comes.
The New Normal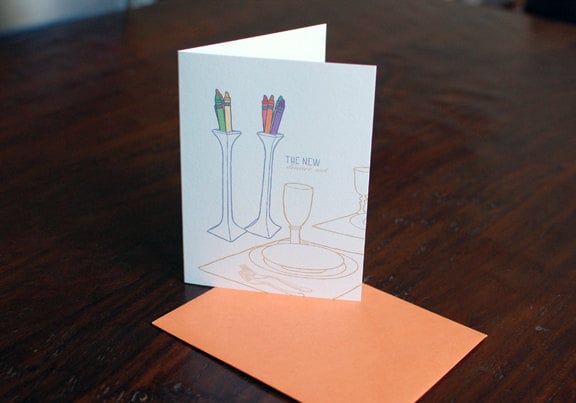 Better prepare her for a life of kid's menus [9] ($4) and vinyl tablecloths.
A Pregnant Girl's Guide to Shopping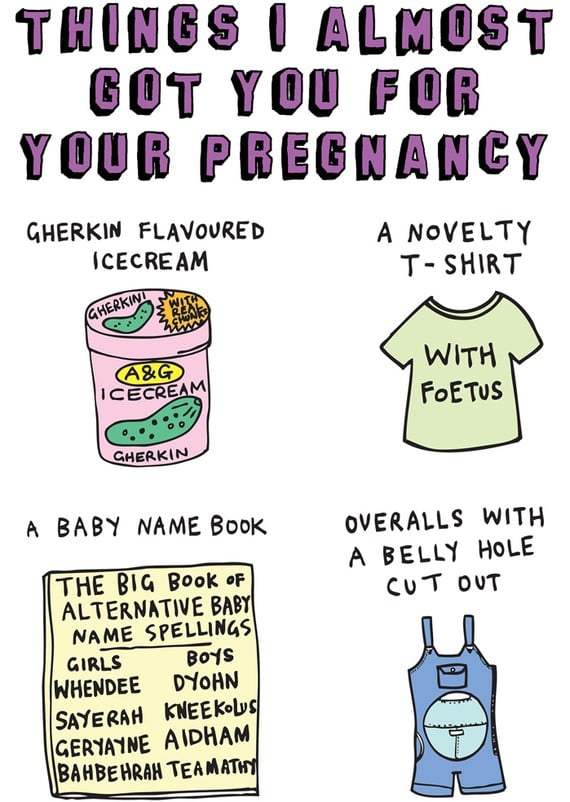 There's still time to get her these obnoxious gifts [10] ($5).
Just Keep Swimming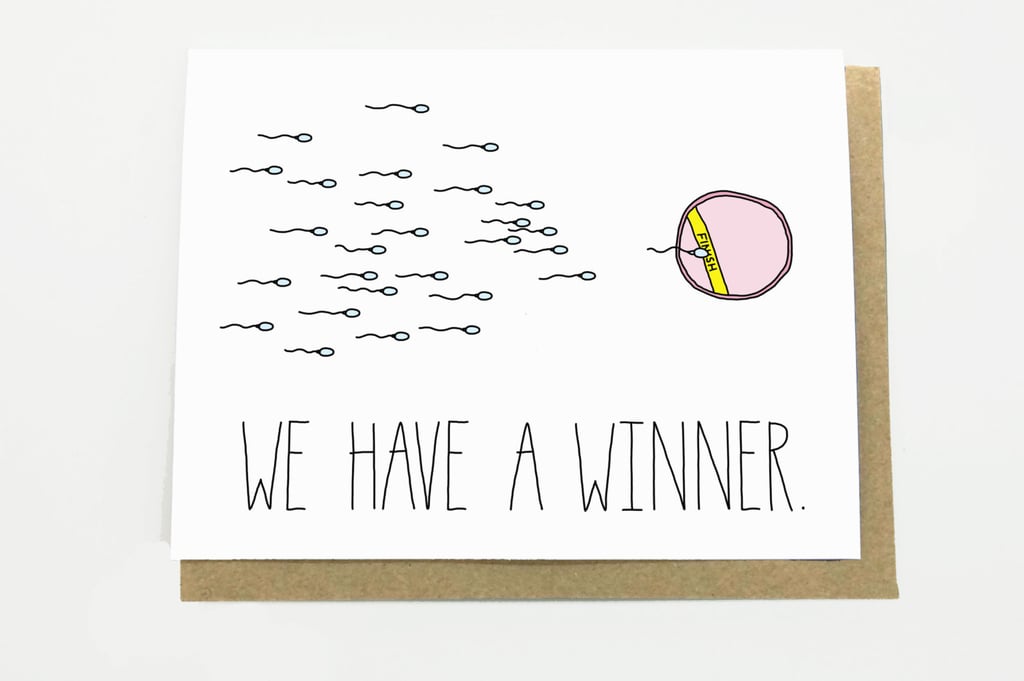 This would be a great card for a dad-to-be [11] ($4), too.
Small Sacrifice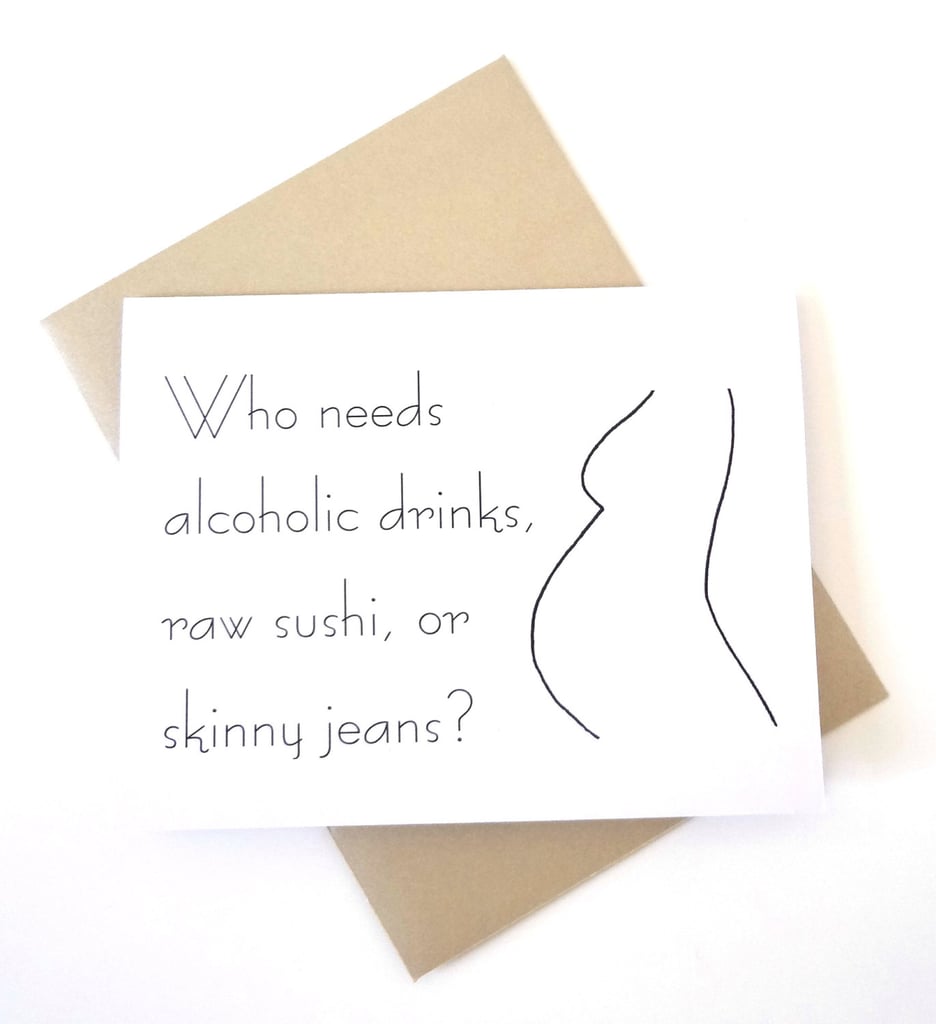 Don't forget to add high heels to the list [12] ($4).
I'll Have Another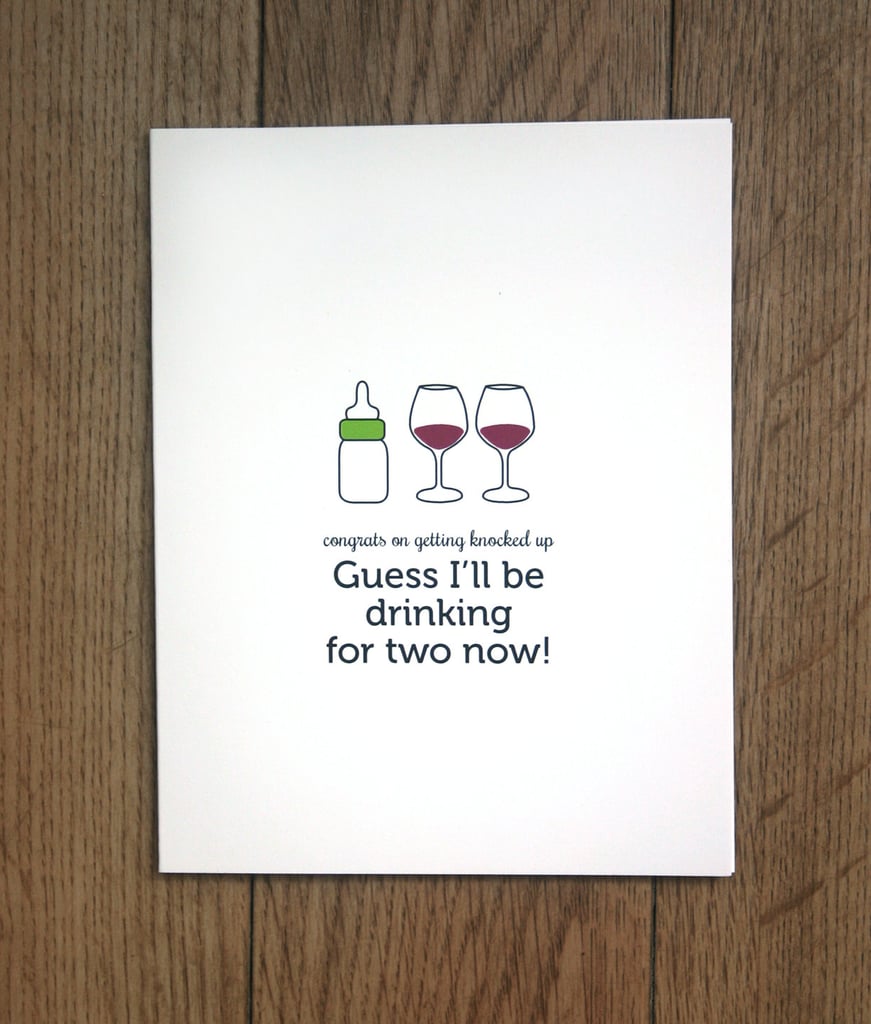 Let's hope your friend's pregnancy doesn't damage your liver [13] ($4).
Diaper Duty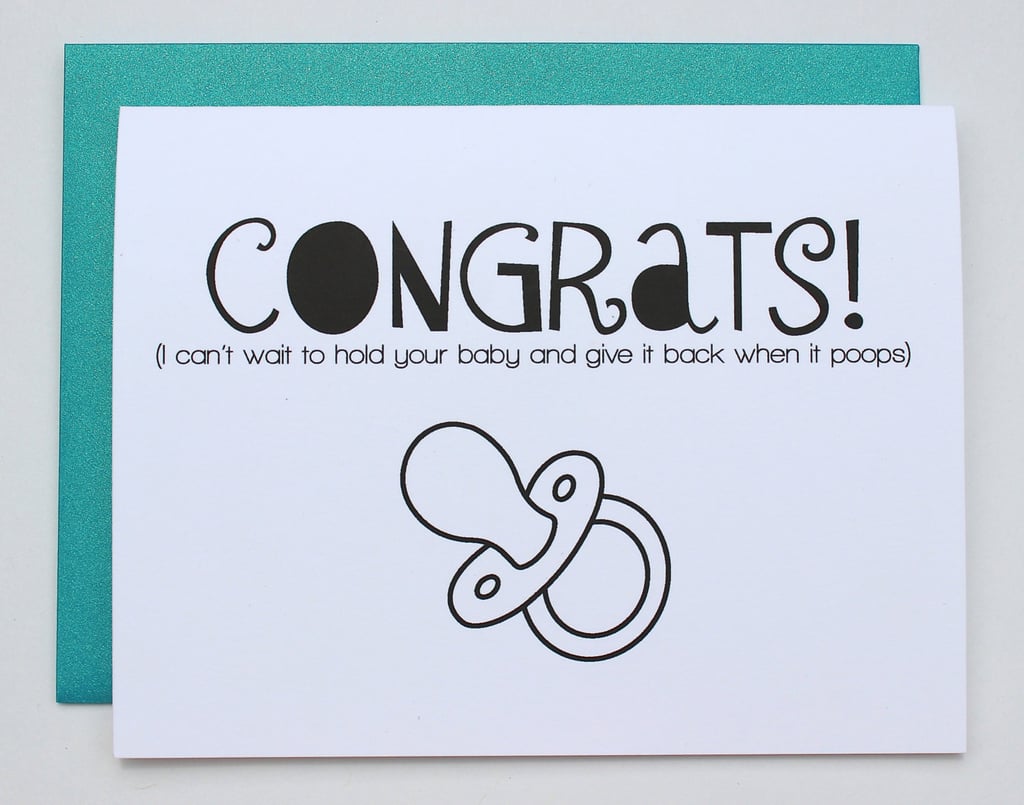 If you're a real friend, you won't pull this move [14] ($5).
Let Me See Your Mood Swing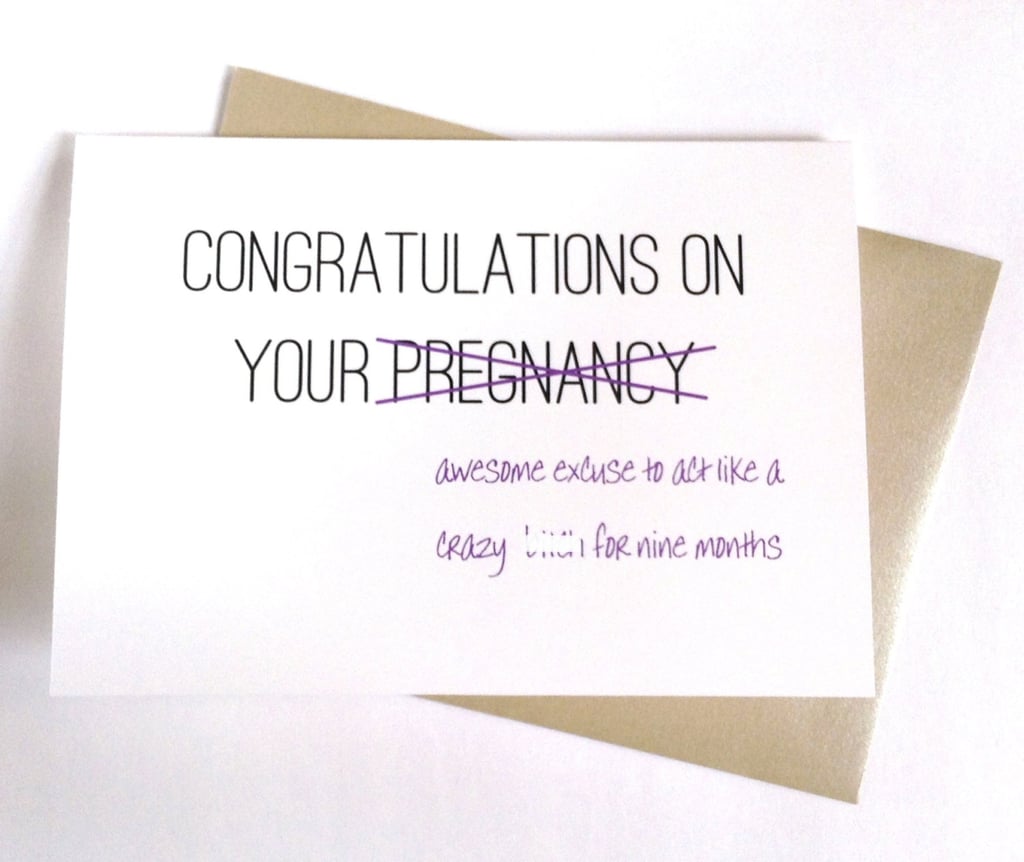 Consider this card a warning [15] ($4) for the dad-to-be.
Whoa, Mama!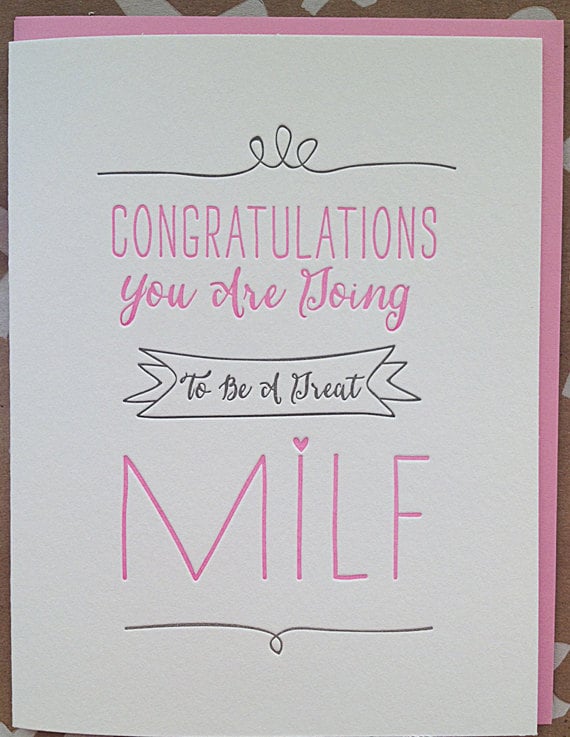 Because a baby only adds to a woman's beauty [16] ($6).
The Birds and the Bees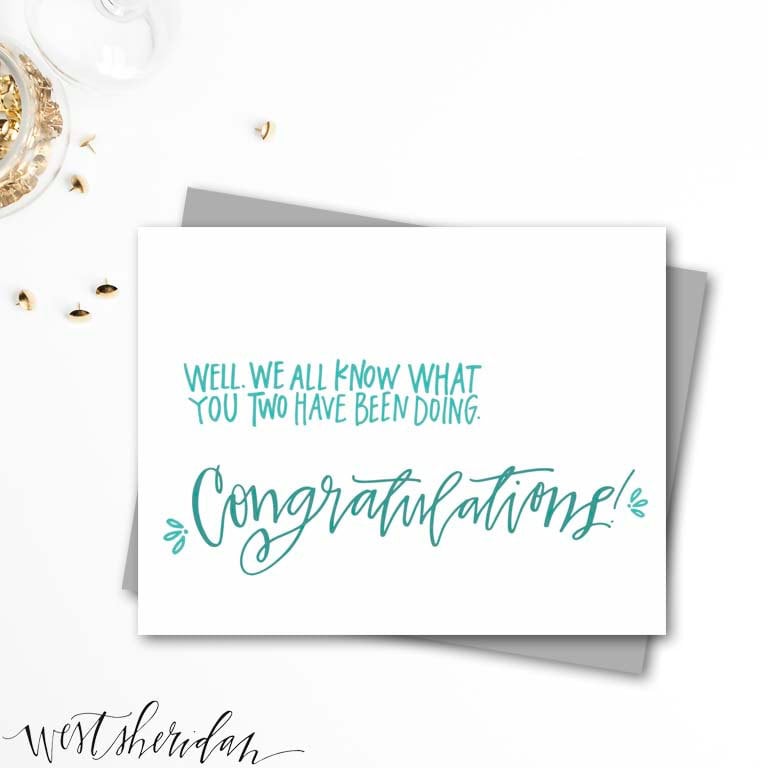 Clearly your friend doesn't just "go to sleep" [17] ($5).
The Beginning of the End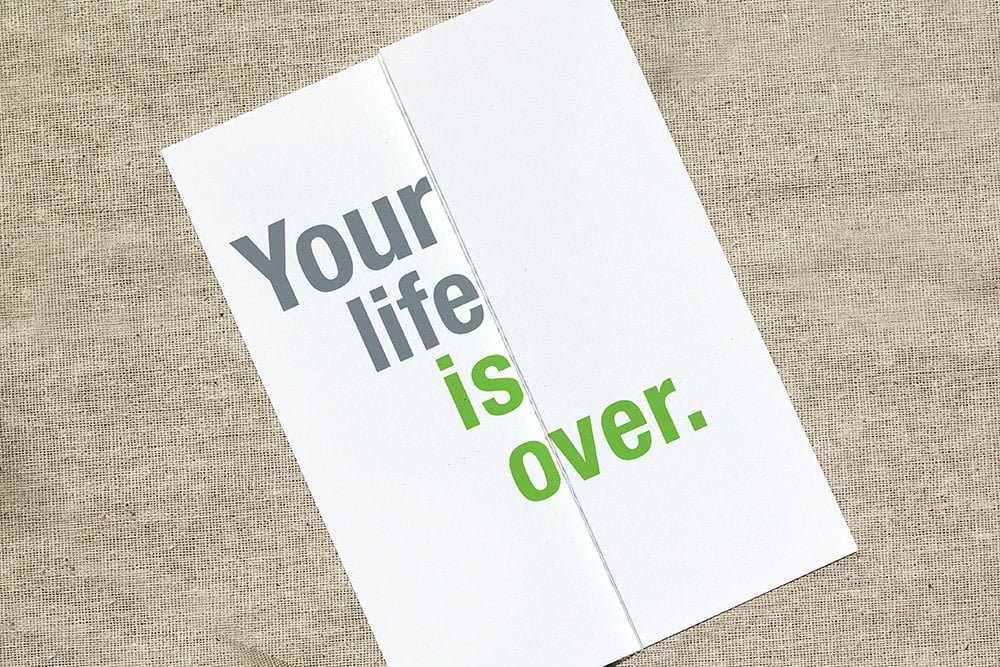 We promise there's a sweet message [18] ($5) inside.
A Nonalcoholic Toast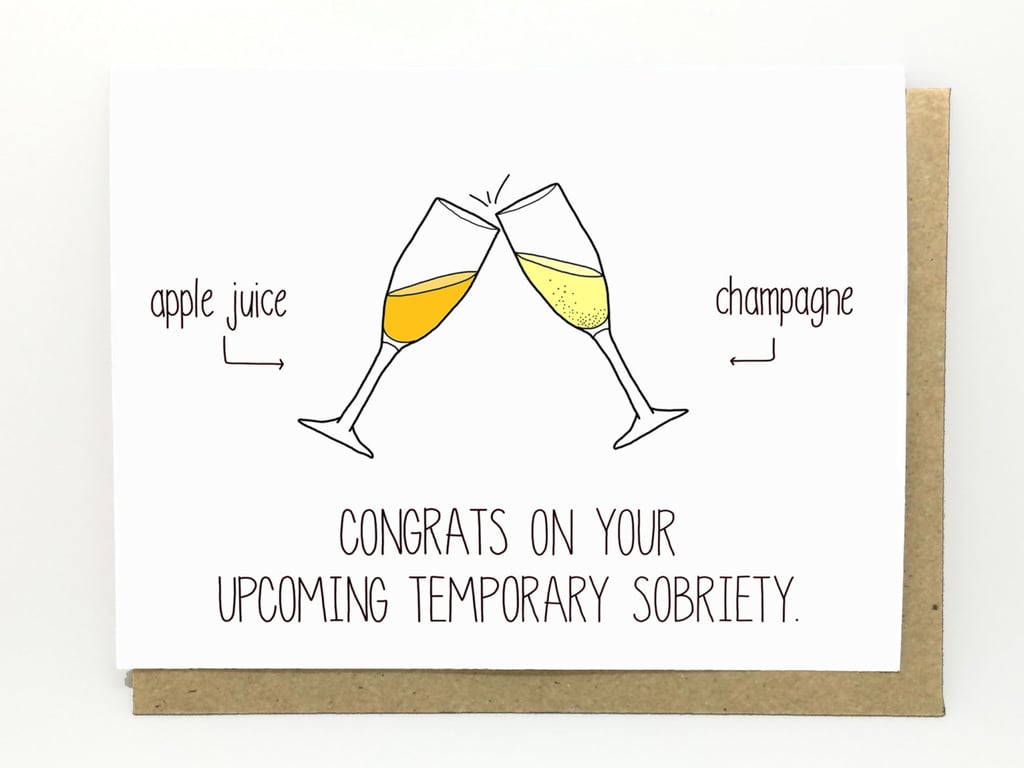 The perfect sentiment for your wine-loving friend [19] ($4).
Ta Ta Tampons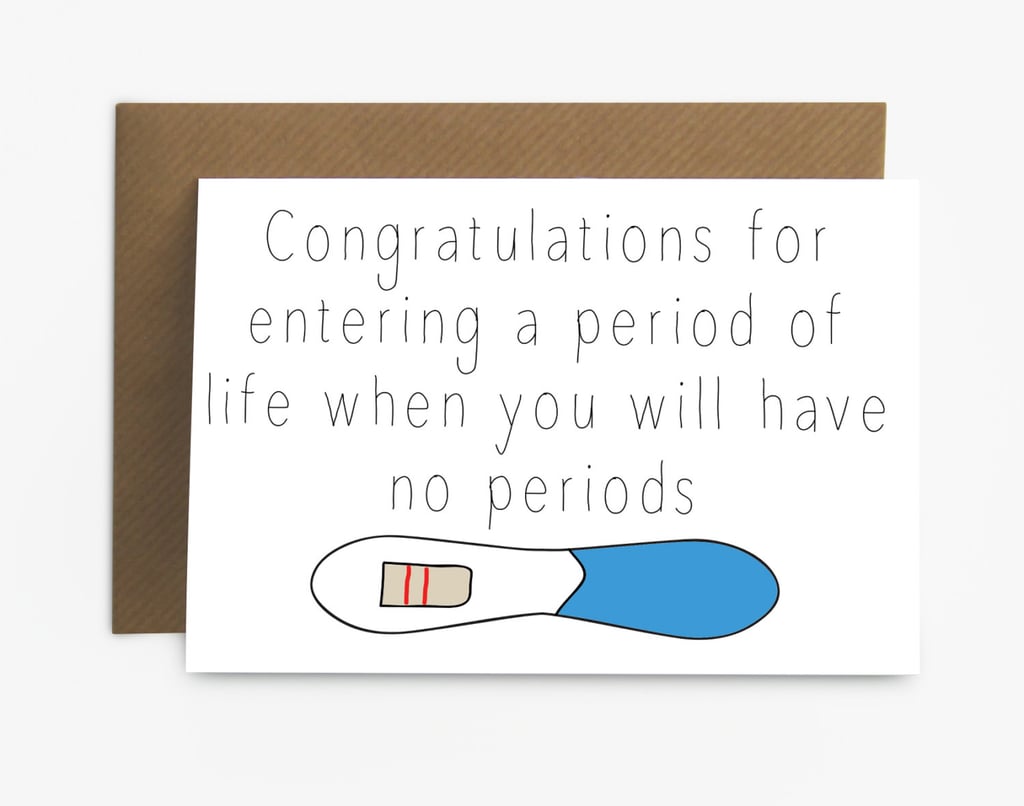 Yet another amazing pregnancy perk [20] ($4).
See You Soon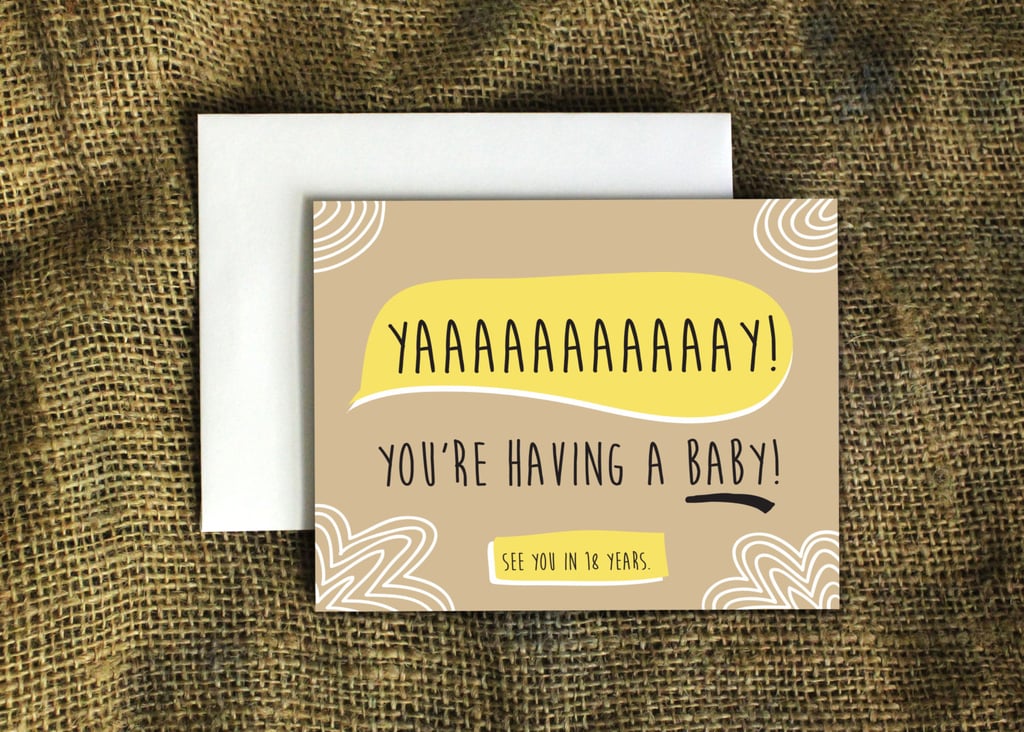 Don't worry. You're sure to see your friend [21] ($5) before her child graduates high school.