When it comes to the unofficial list of modern-day style icons [1], Alexa Chung's name is there (and basically written in permanent marker). Whether it's her affinity for flats in a formal situation [2] or her dedication to a signature piece [3], her personal style feels completely authentic and offers up tons of easy inspiration for our own dressing. And her latest look left us wanting something we never would've anticipated craving for Spring.
It was the sweater dress, standard Fall-wear, that looked especially adorable with a mini frame bag and chunky patent leather sandals. The very best part of all was that we saw her wearing the look for a formal occasion and then dressed down for normal life. Keep scrolling for the key styling takeaways from both, as well as similar (and affordable!) items to re-create it yourself.
Alexa Chung at the Fashion Institute of Technology Future of Fashion Runway Show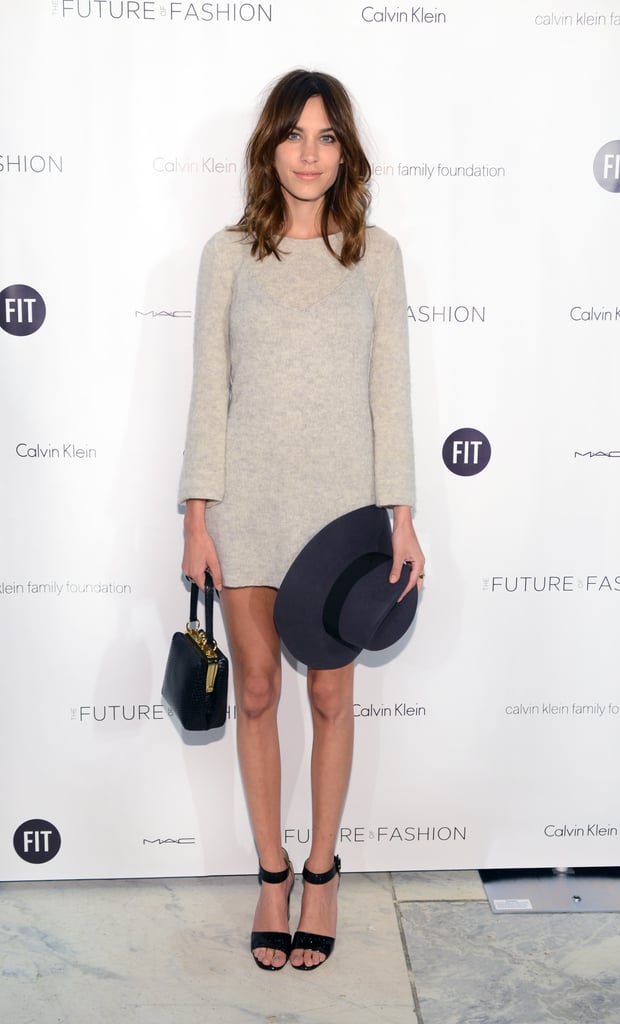 As host for the event, Alexa needed to look good but didn't have to be in a cocktail frock. Instead, she picked a gray cashmere Calvin Klein Collection dress from Pre-Fall 2014 that had a formal shape but felt more daytime appropriate thanks to the soft knit.
Alexa Chung in a Gray Calvin Klein Sweater Dress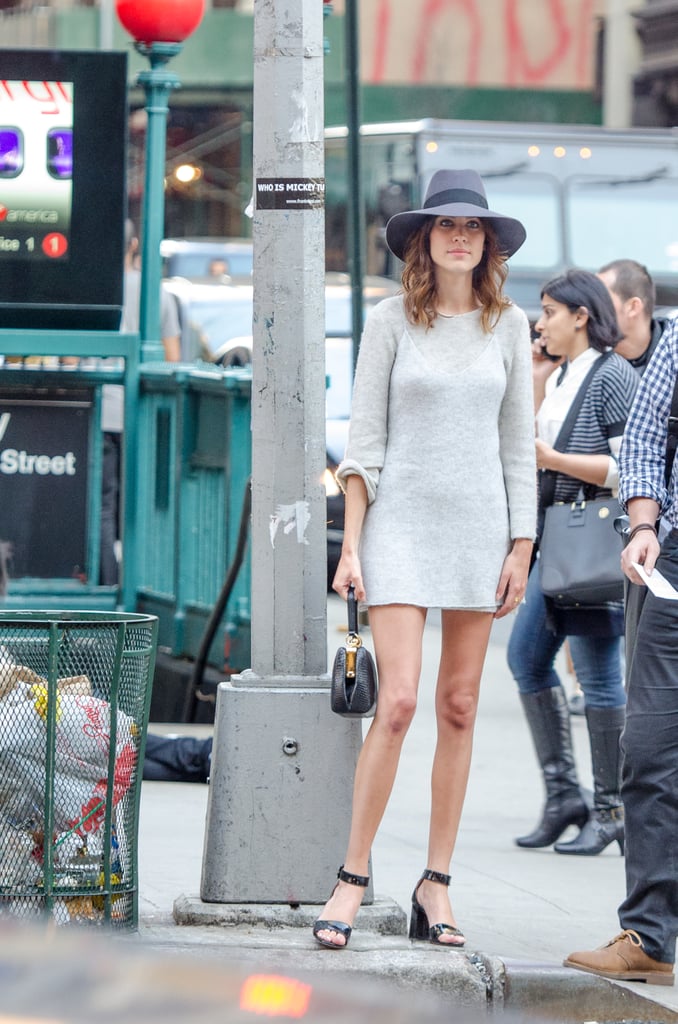 To make the dress appear less formal for her regular errands, she rolled the sleeves slightly and wore the hat she'd previously been carrying, ladylike, in her hand.
ASOS Gray Sweater Dress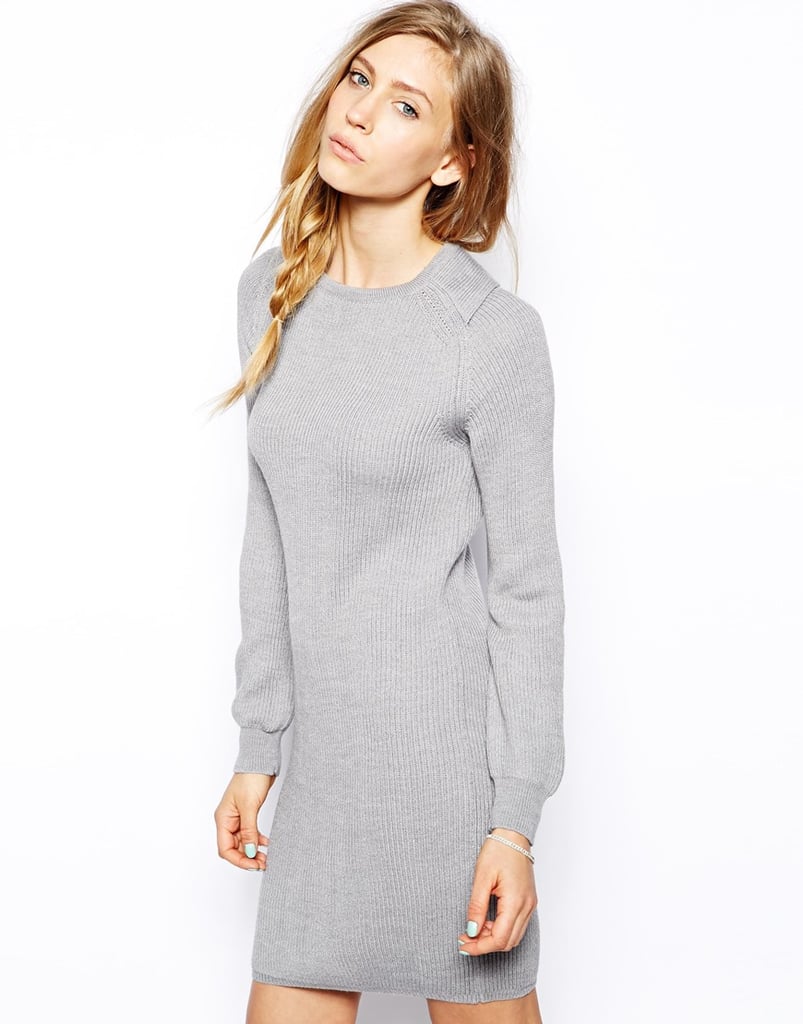 For the same look, we loved this casual, long-sleeve pick [4] ($184, originally $367). It's a cinch to style for the Fall with black tights and boots, but thanks to Alexa, we're ready to pull it on right this second.
Mango Black Ankle-Strap Sandals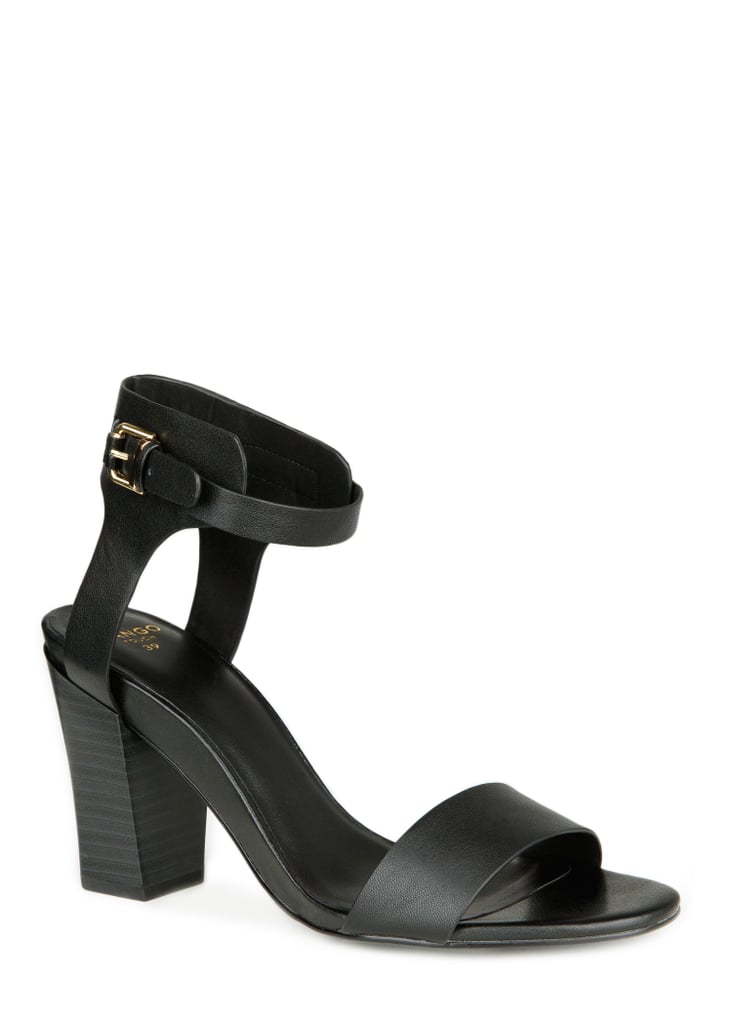 For height that won't kill your feet, look for shoes with a thick heel that's not toweringly high. The neutral hue and basic style of this pair [5] ($100) make it the perfect finish for almost any outfit from now until October.
Vera Bradley Frame Top Handle Bag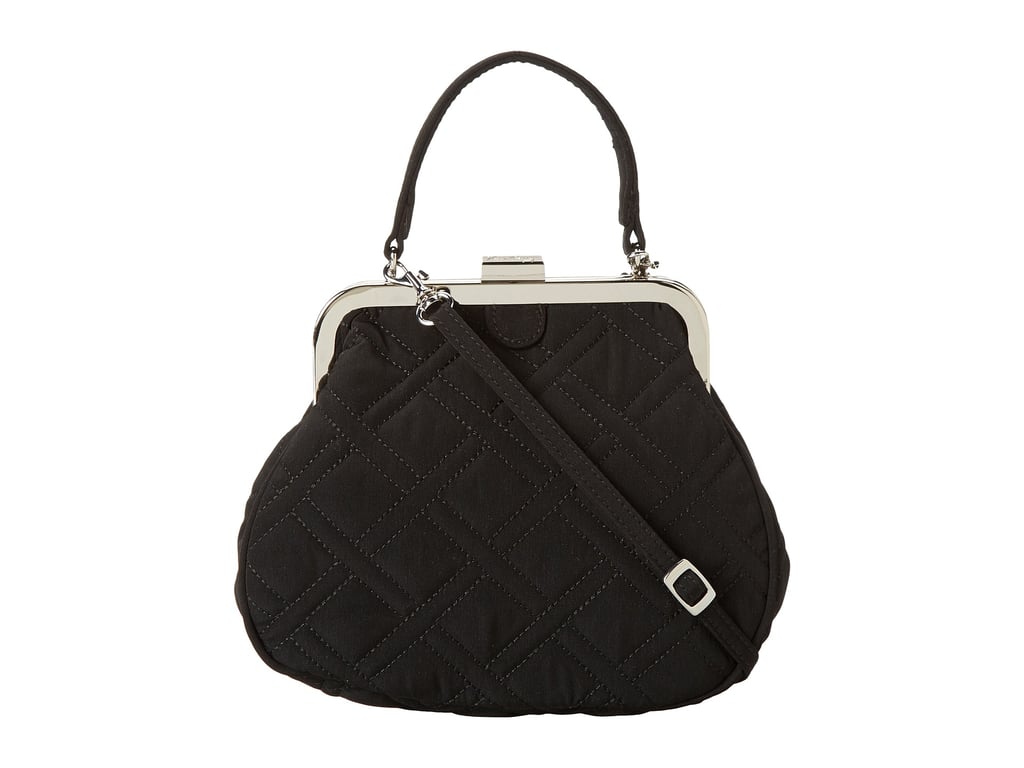 Stop telling yourself you can't possibly fit all your essentials in a mini bag and just embrace it already [6]! A ladylike bag like Alexa's (which looks similar to Taylor Swift's recent favorite [7]) could very likely be a vintage find, but if you're shopping for one brand new, you can't do much better than this sweet, wallet-friendly piece [8] ($56).
Catarzi Navy Fedora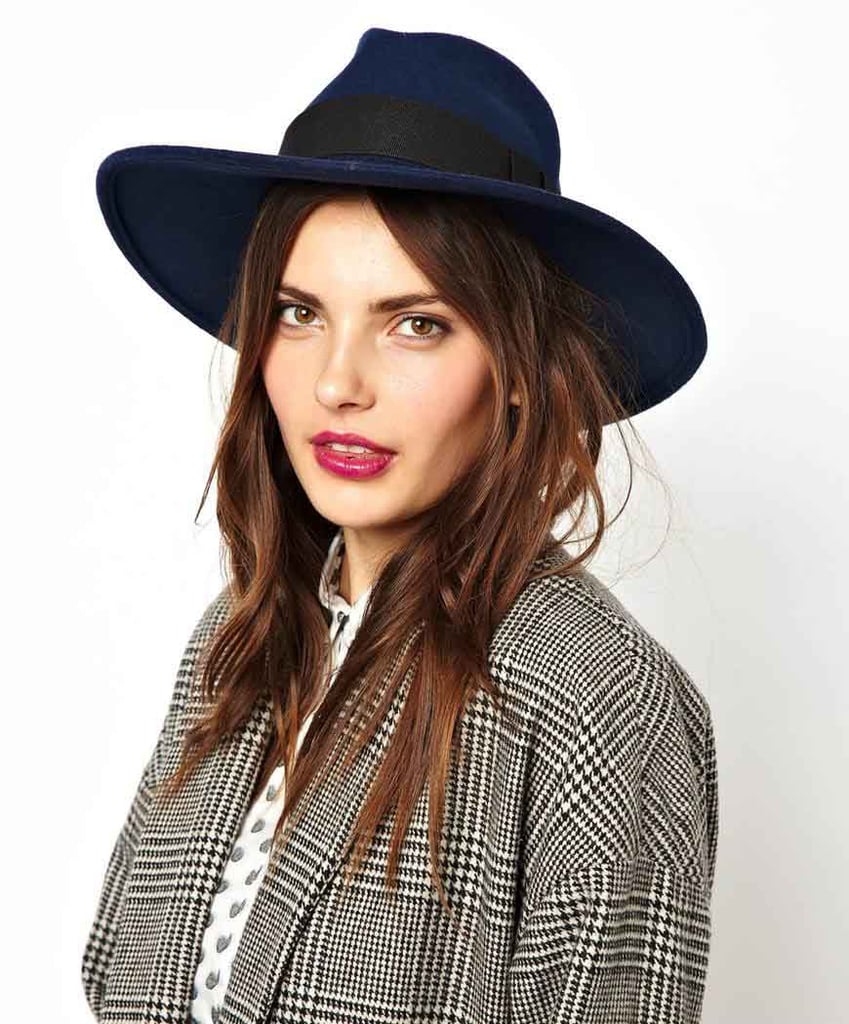 The hat [9] ($28, originally $56) can pull double duty, adding some panache to your outfit and hiding a rough hair day.