Before they were designers or style setters, not even Lauren Conrad [1] and Kristin Cavallari [2] were immune to the truly horrifying fashion of the early 2000s — and we have the footage to prove it. If you were to rewind to 2004 and binge-watch the shows that first made them famous, we're betting the microminis, bandage dresses, pedal pushers, and visor shades might just prove that Lauren, Kristin, Heidi, Brody, and the rest of their crew [3] weren't really all that different from you and your friends in high school [4]. But don't take our word for it — scroll through for 28 completely cringeworthy fashion moments straight from Laguna Beach and The Hills.
Source: MTV [5]
1. Pedal Pushers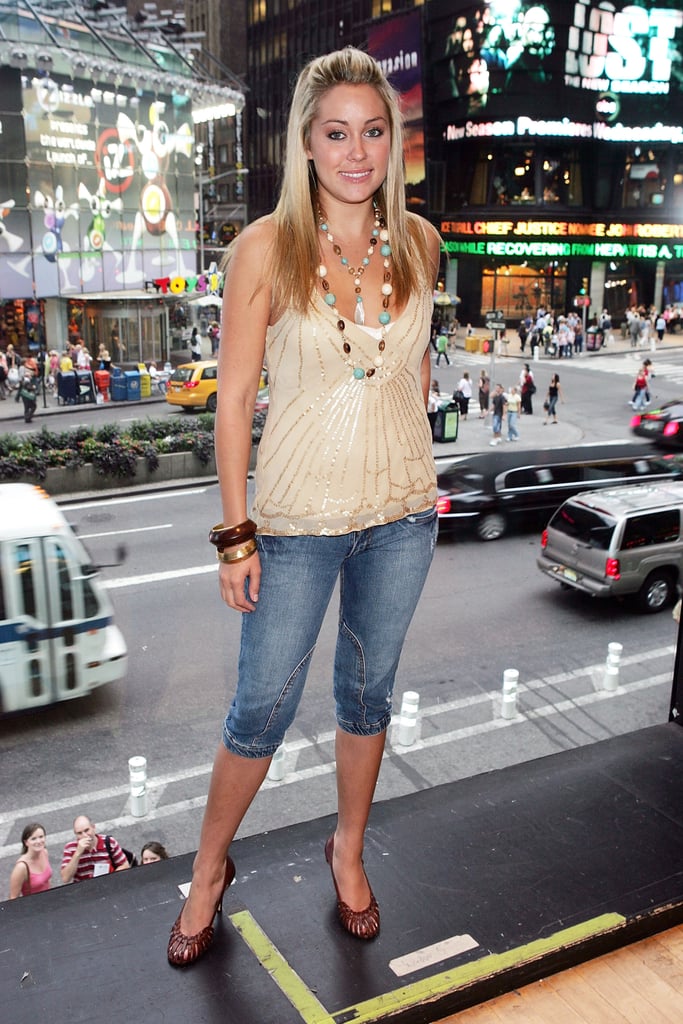 Because why decide between pants or shorts? Lauren Conrad [8] certainly didn't while visiting TRL.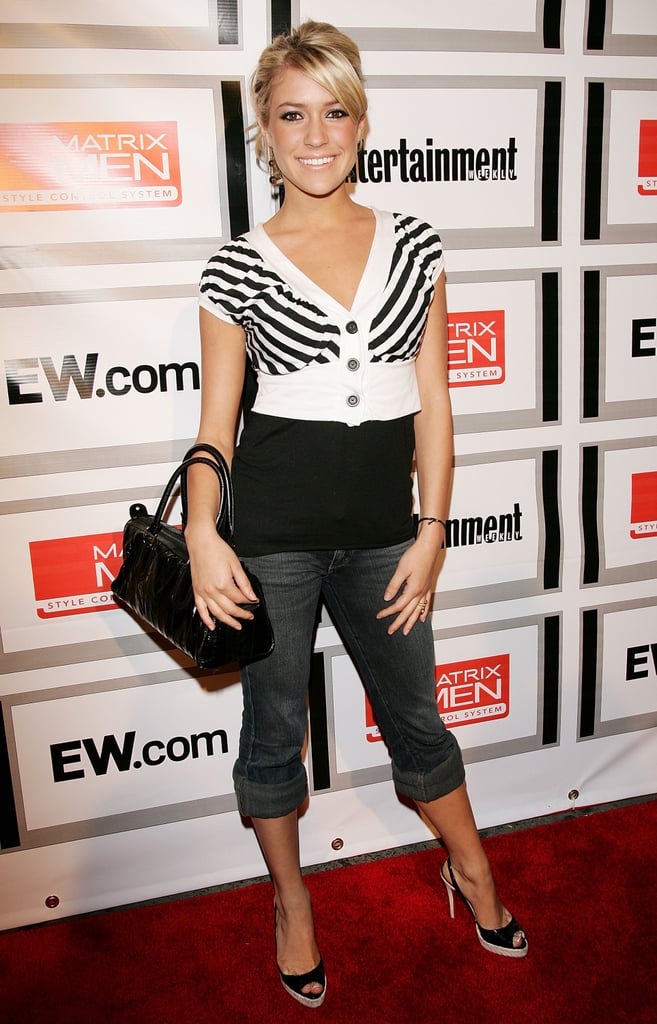 Neither did Kristin Cavallari [9].
2. Microminis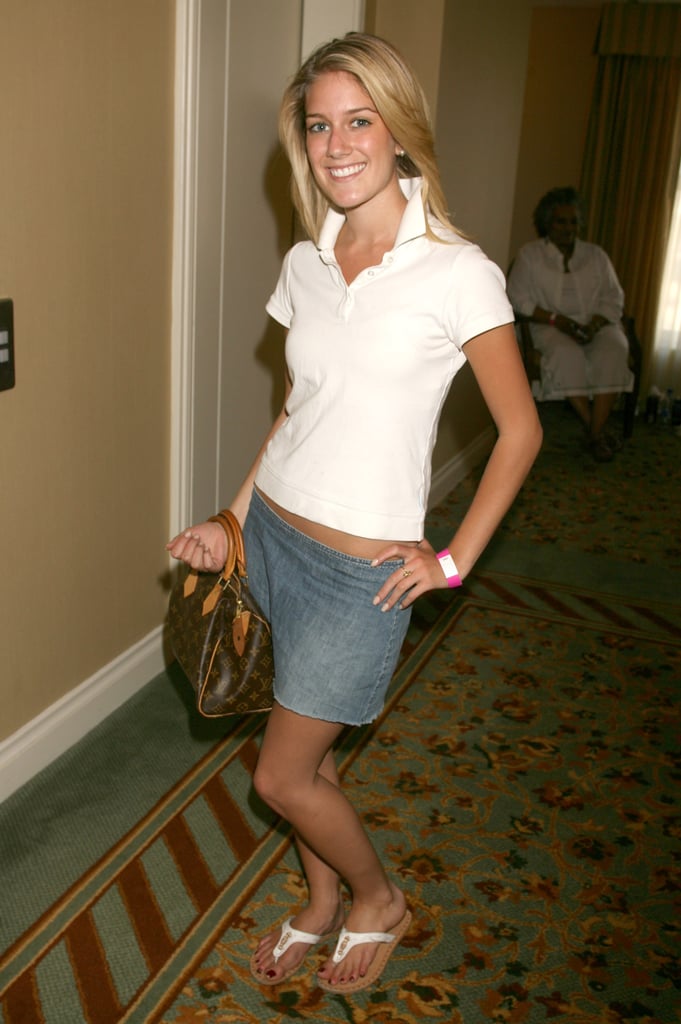 Heidi Montag [10] gave us preppy on top, party on the bottom?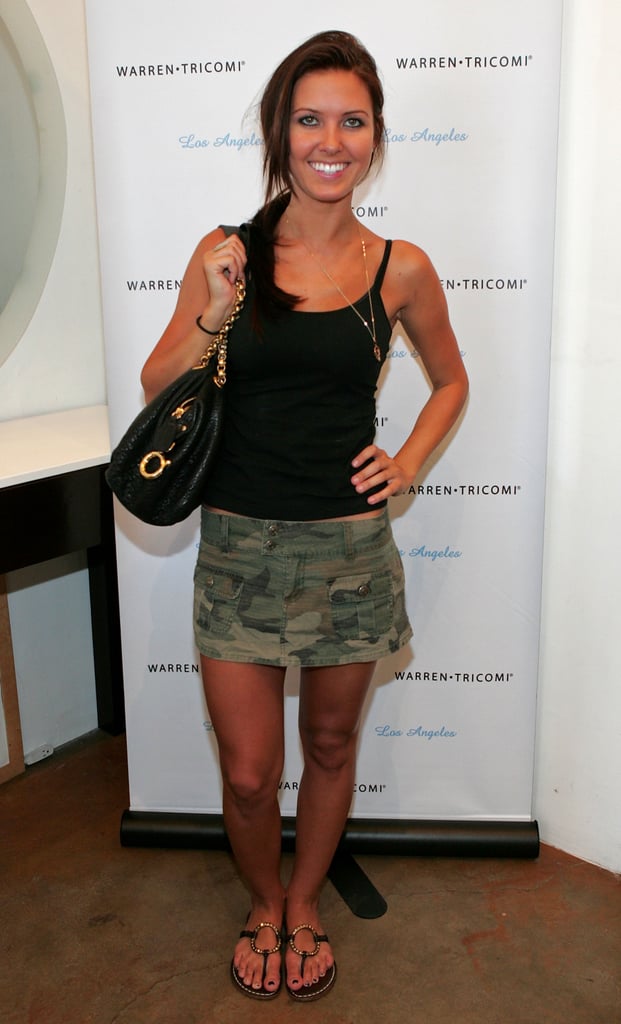 Audrina Patridge [11] wasn't really camouflaging anything in that skirt.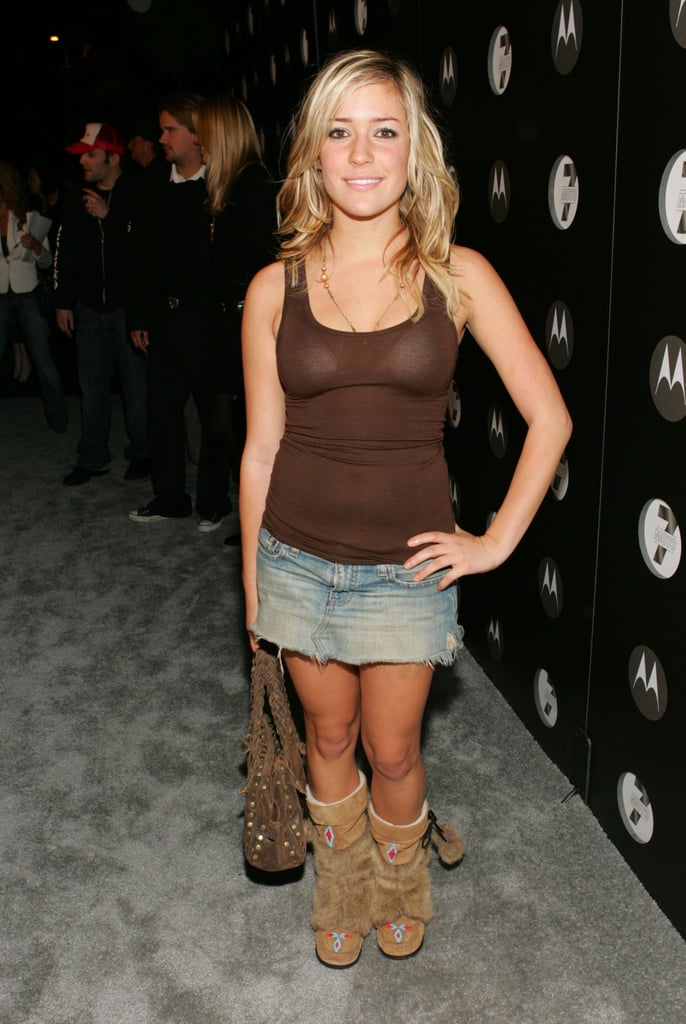 The smaller the skirt, the bigger the boots — right, Kristin?
3. Bandage Dresses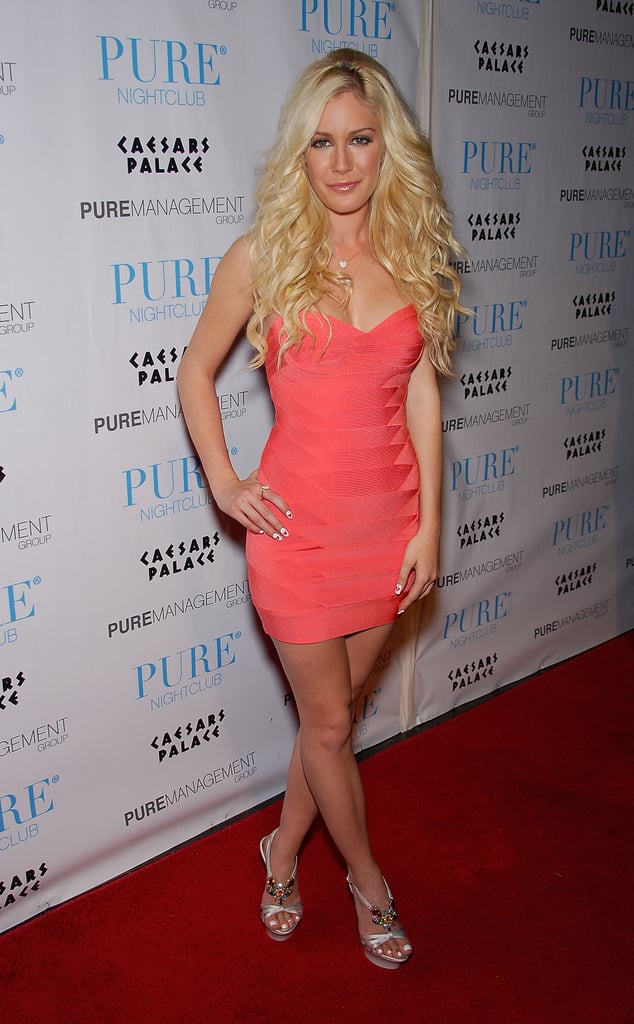 Heidi showed off the going-out uniform in a barely there bandage dress and platform heels.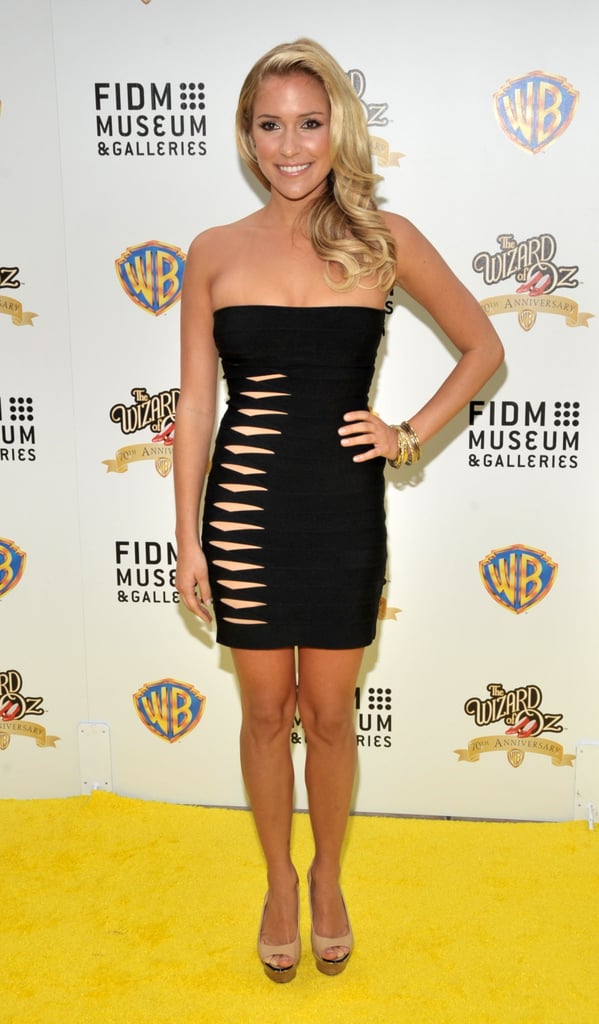 Kristin Cavallari [12] proved the dress could get even smaller with cutouts.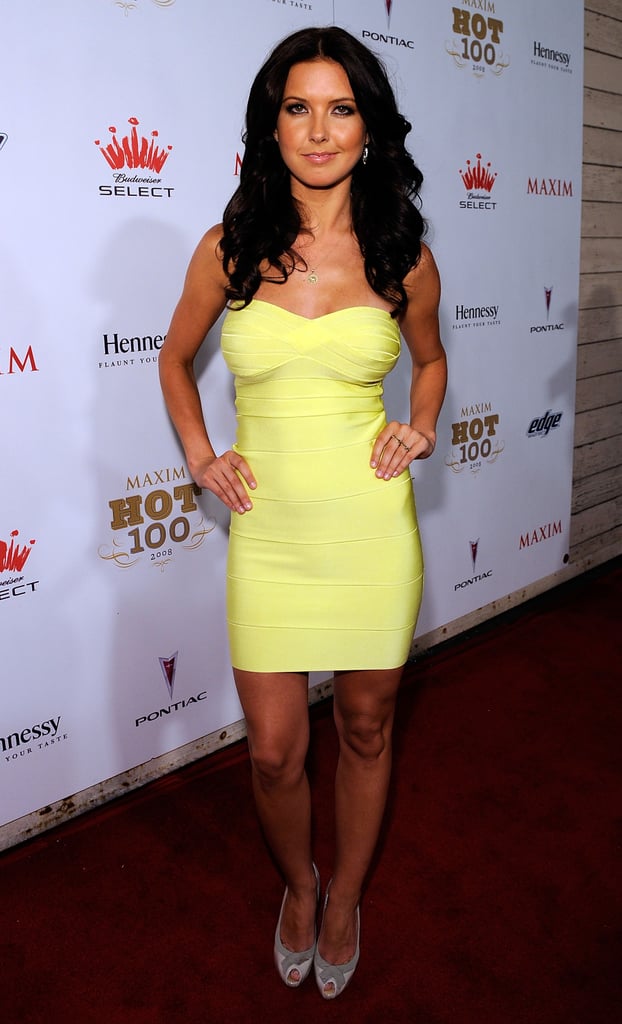 Audrina Patridge [13] had the uniform down while out in 2008.
4. Minis and Boots
Winter, Spring, Summer, or Fall, this look always called for knee-high boots.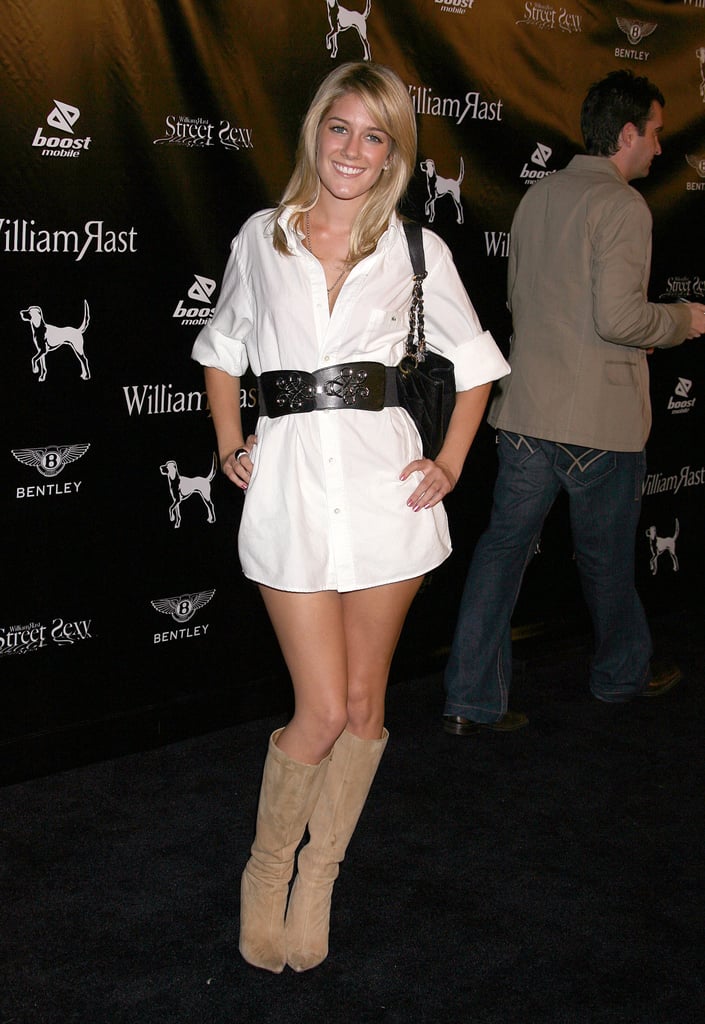 Heidi channeled Risky Business-meets-Wild Wild West.
5. Leggings as Pants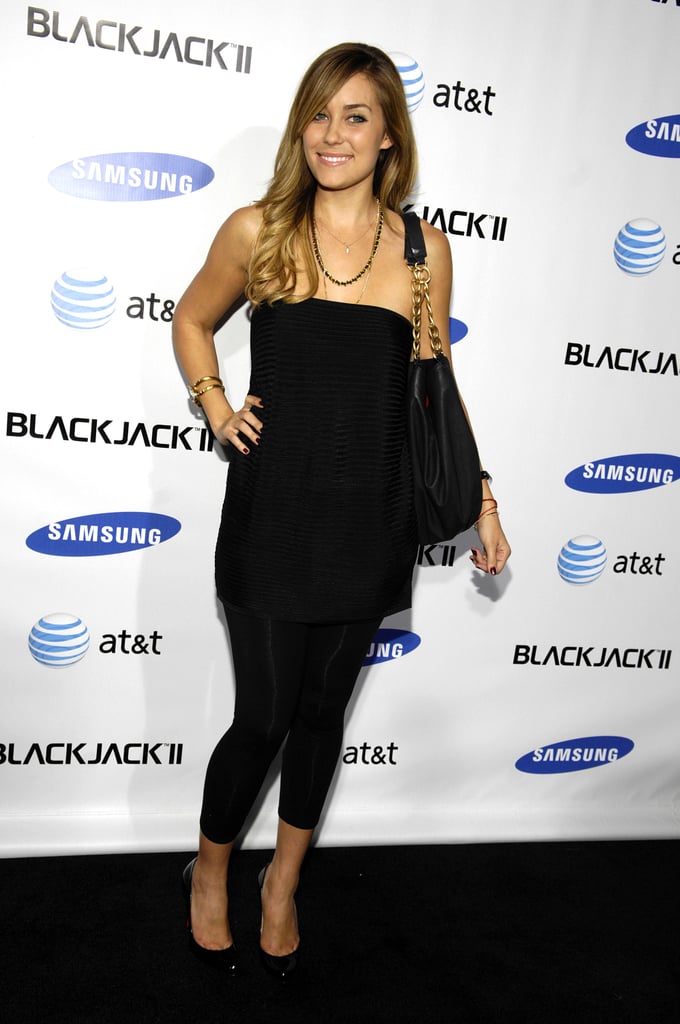 The comfort of home, even on the red carpet.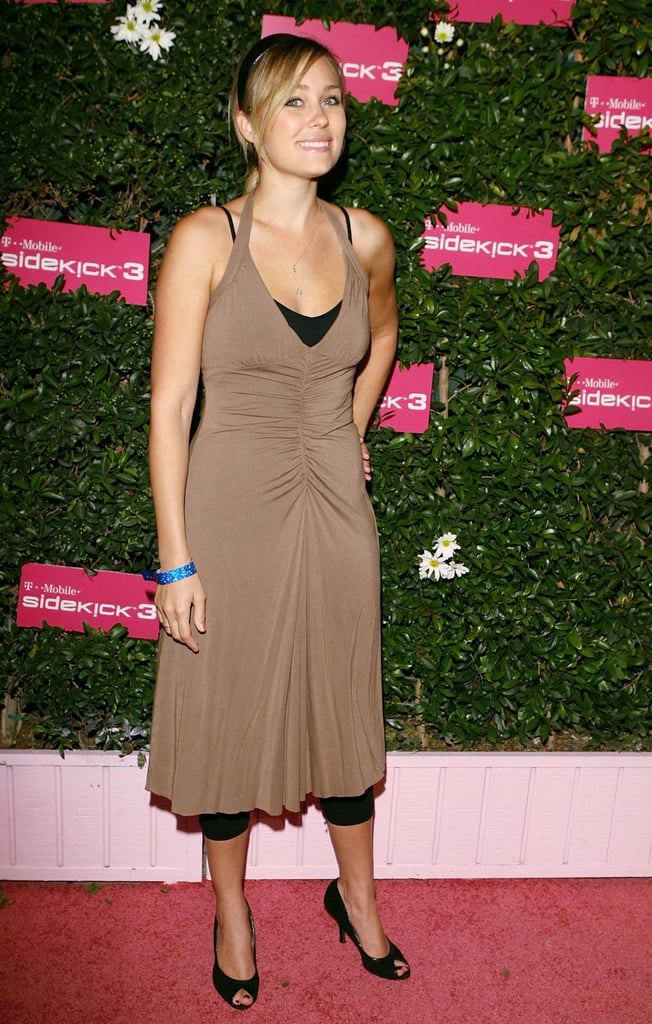 We don't think Lauren's longer dress needed leggings underneath, but that didn't stop her from putting some on anyway.
6. Going-Out Tops and Jeans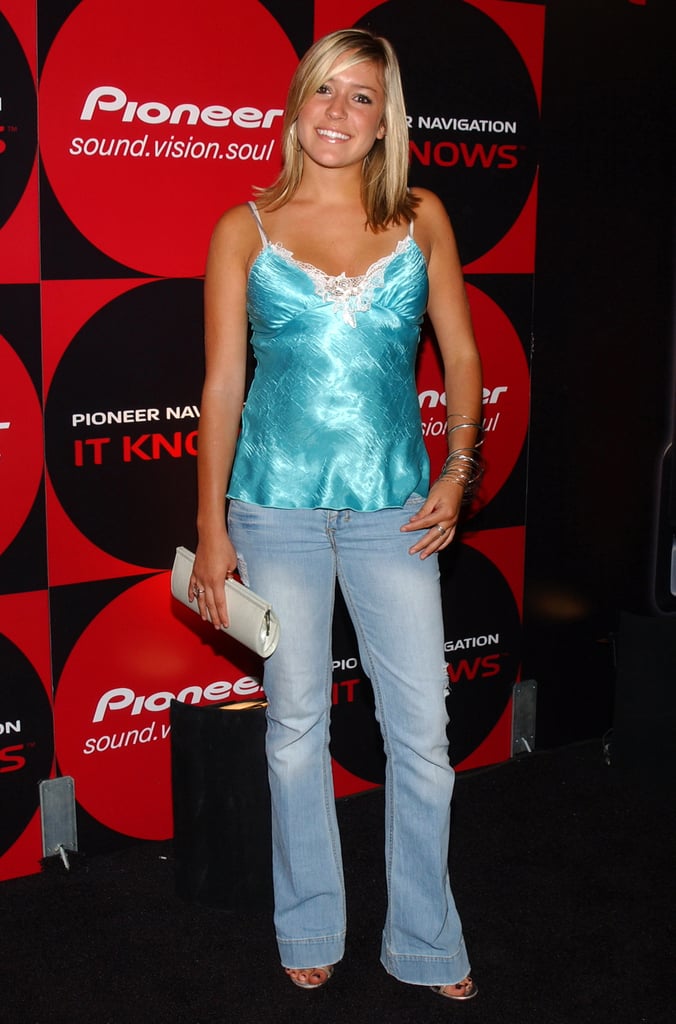 What would a party be in Laguna Beach without this look?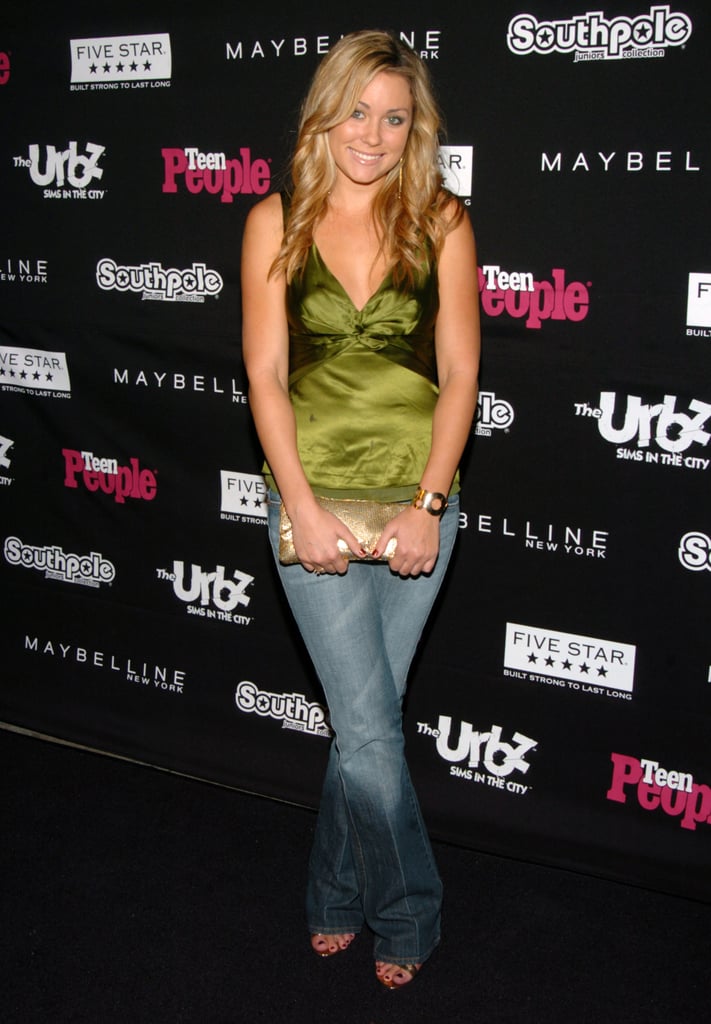 Again, Lauren proved a shiny satin top and boot-cut jeans are always appropriate.
7. Headscarves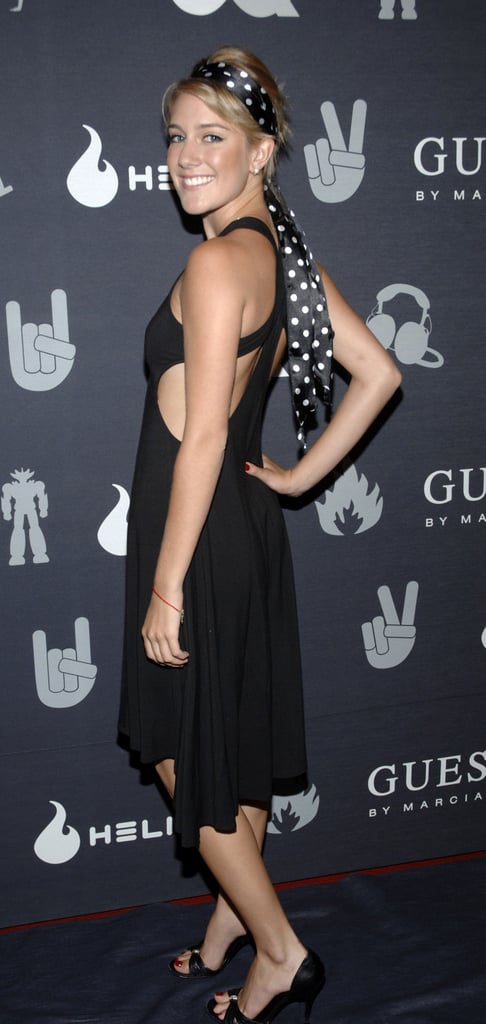 How else would you dress up an LBD?
8. Tiny Tops and Tiny Shorts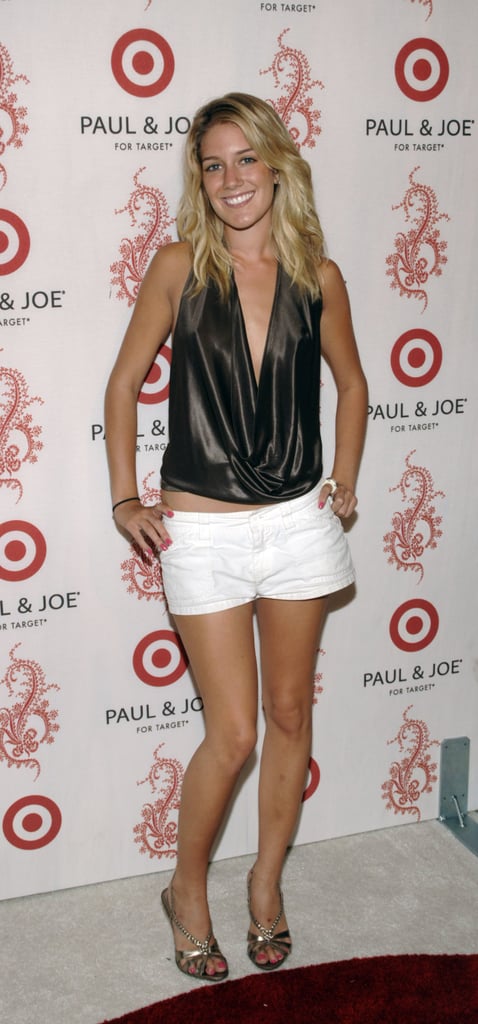 The barely there top was the natural choice to complete barely there shorts.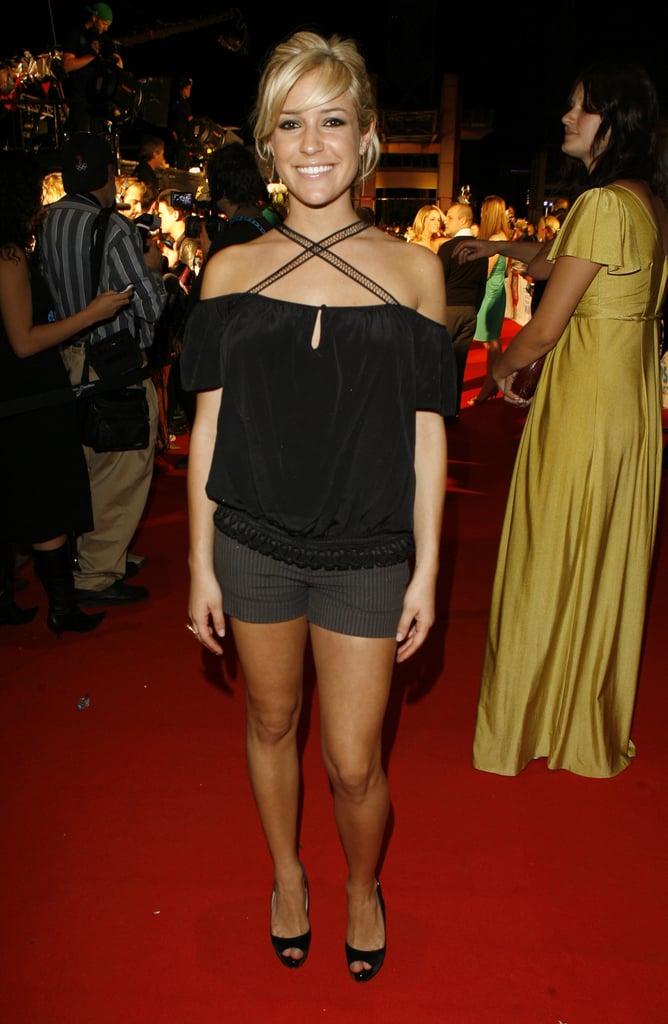 We're not sure, but we think you're supposed to hang your top with those straps, not wear them.
9. "Wifebeaters"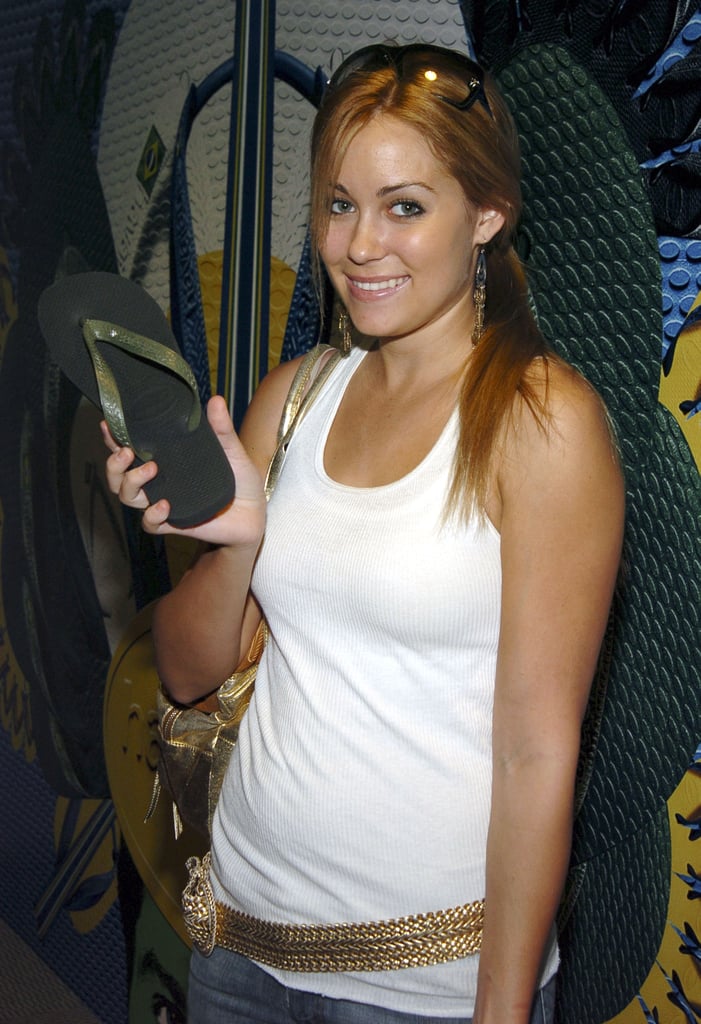 Lauren proved they're event-ready with the right accessories.
10. Lingerie-Inspired Clothing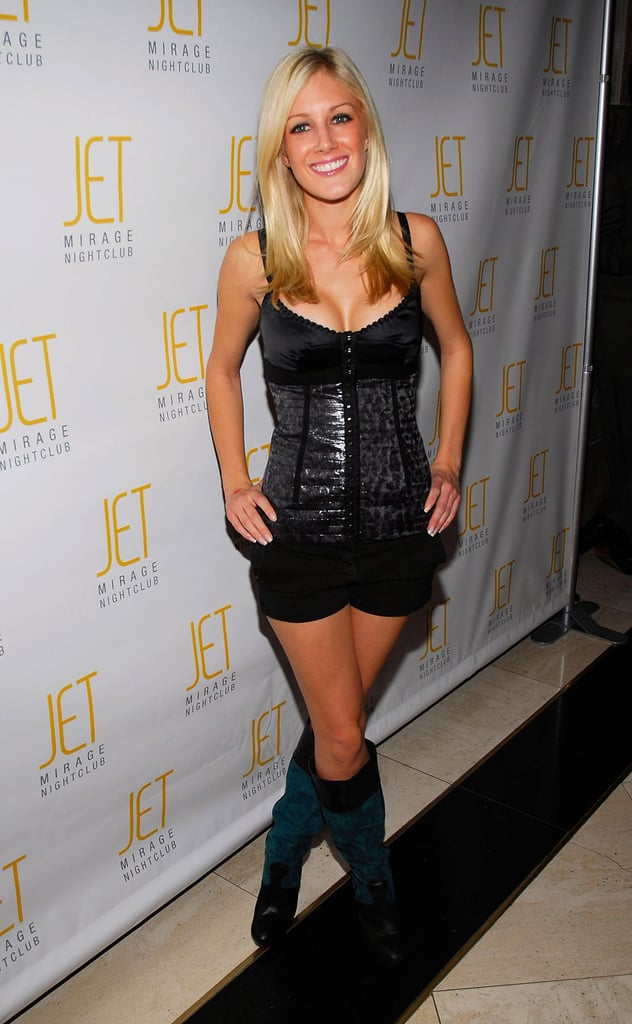 Bringing corsets to the red carpet.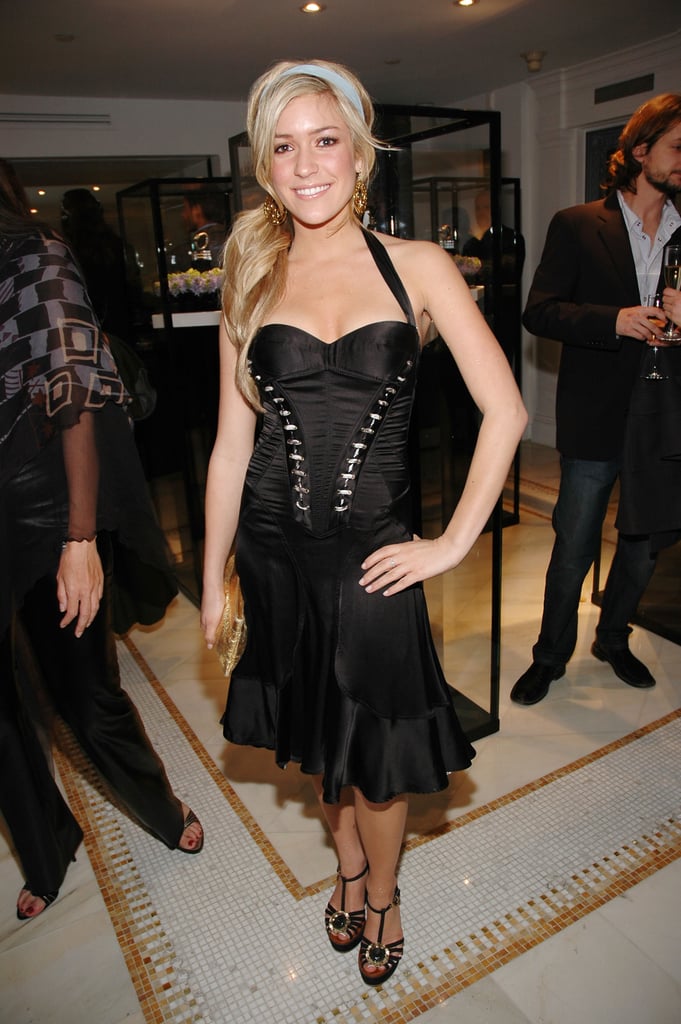 Again and again.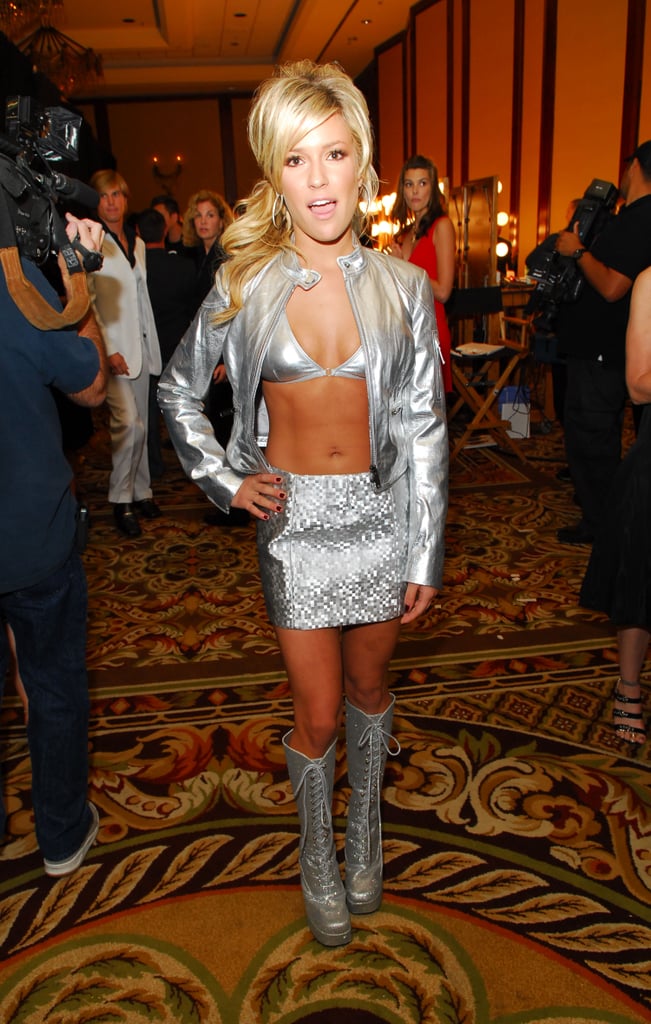 The easiest way to dress up your underthings? Boots, of course!
11. Tube Dresses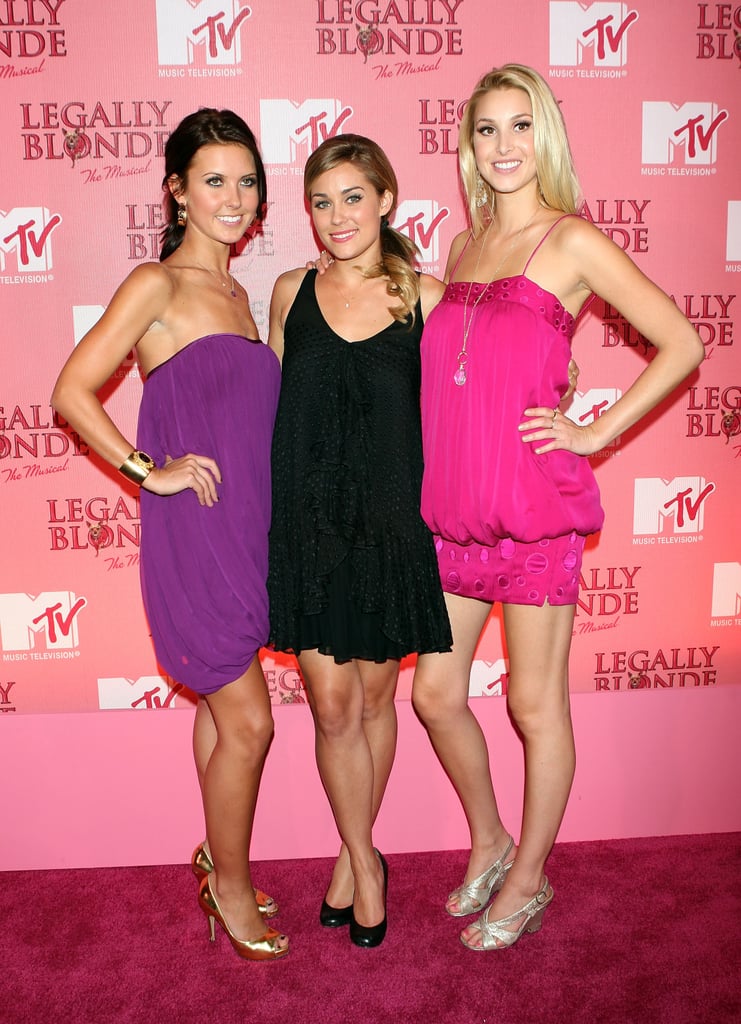 Is there anything easier to throw on?
Add flats and a tote, and you're ready for whatever the day brings, without the risk of a tan line. That's crucial in Laguna Beach.
12. The Skinny Scarf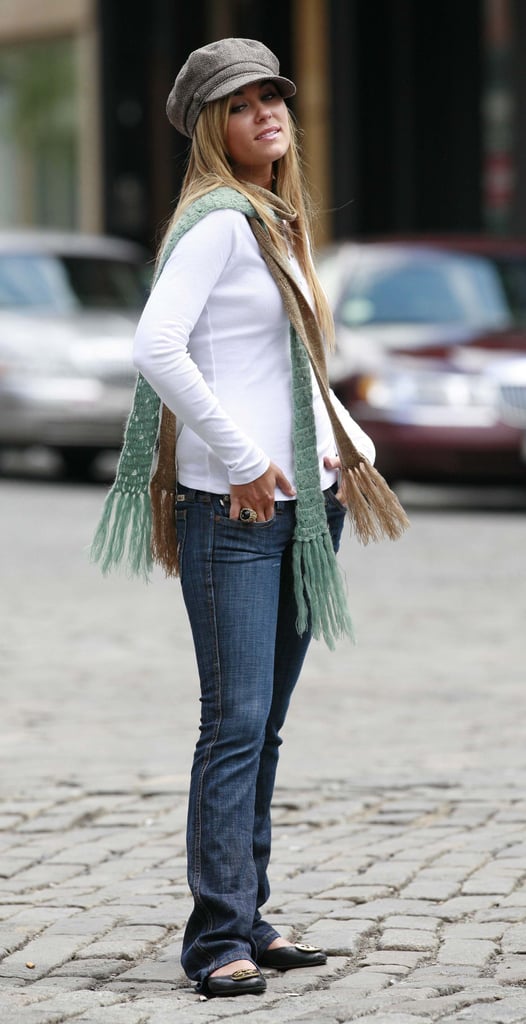 Now, we're betting it wasn't really there to keep you warm, was it, Lauren?
13. Matching Your Blazer to Your Shirt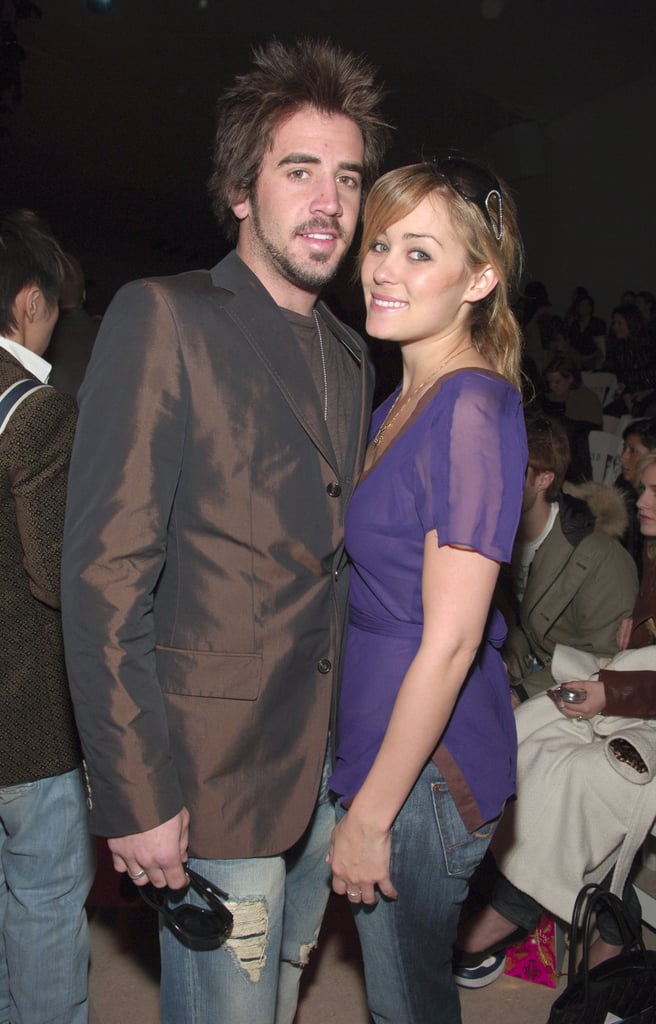 We're not sure who told Jason Whaler he had to stay this color-coordinated.
14. Visor Shades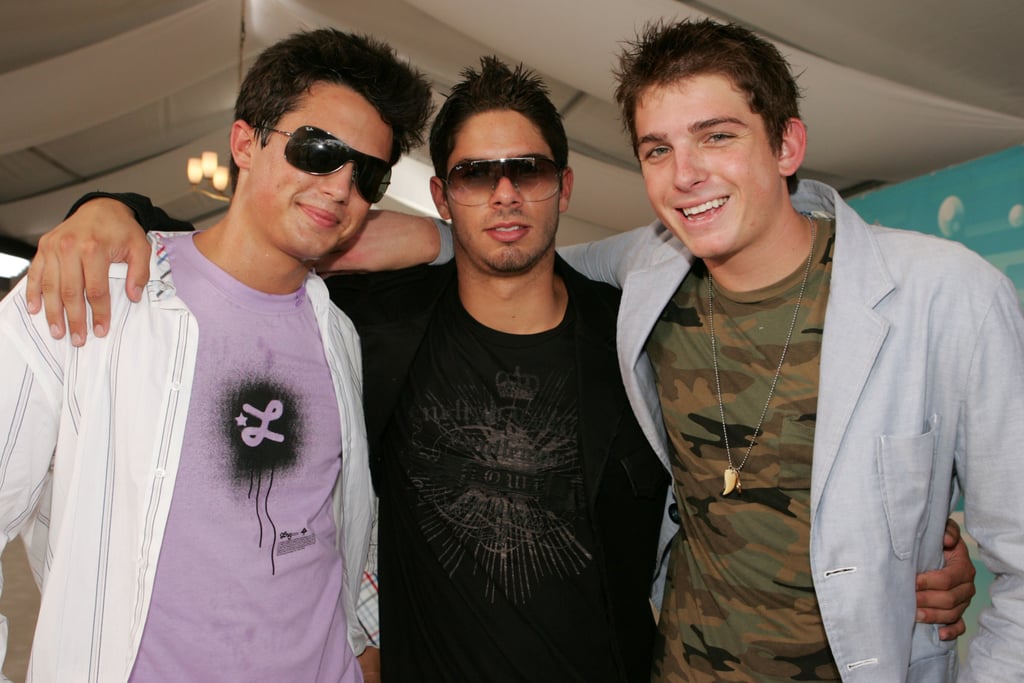 Because the sun never sets on the cool.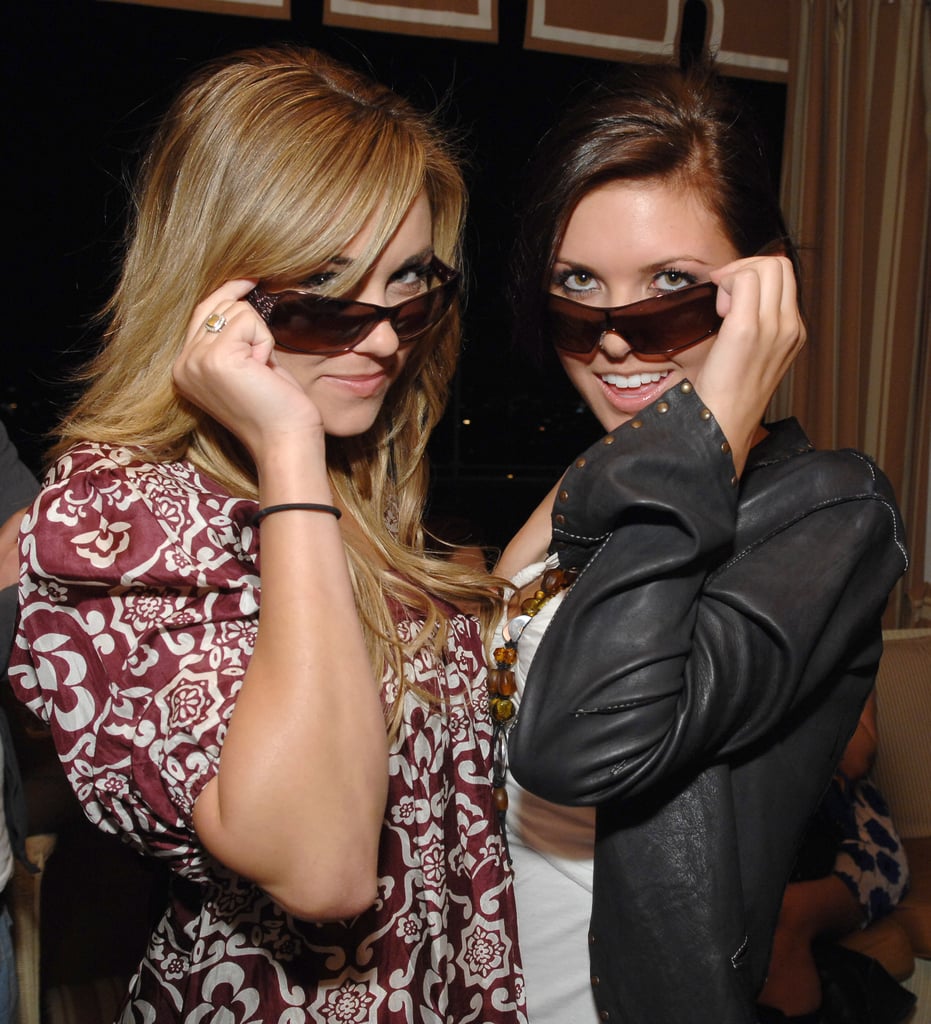 Not even indoors.
15. Denim Blazers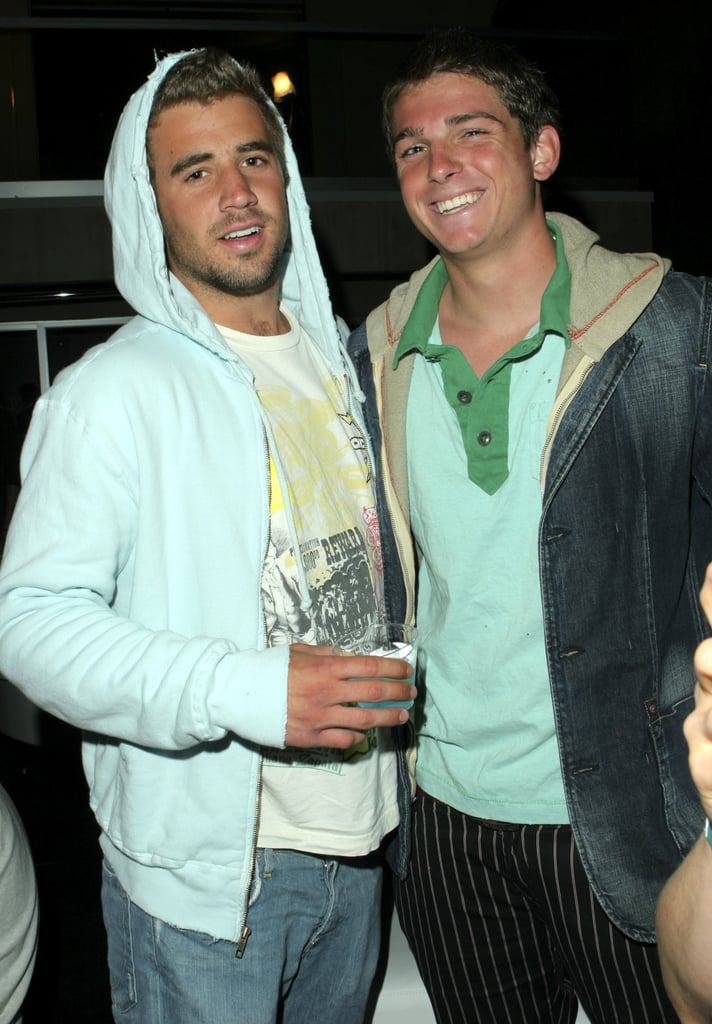 It's the blazer that's perfect for beach-party casual.
16. Tube Tops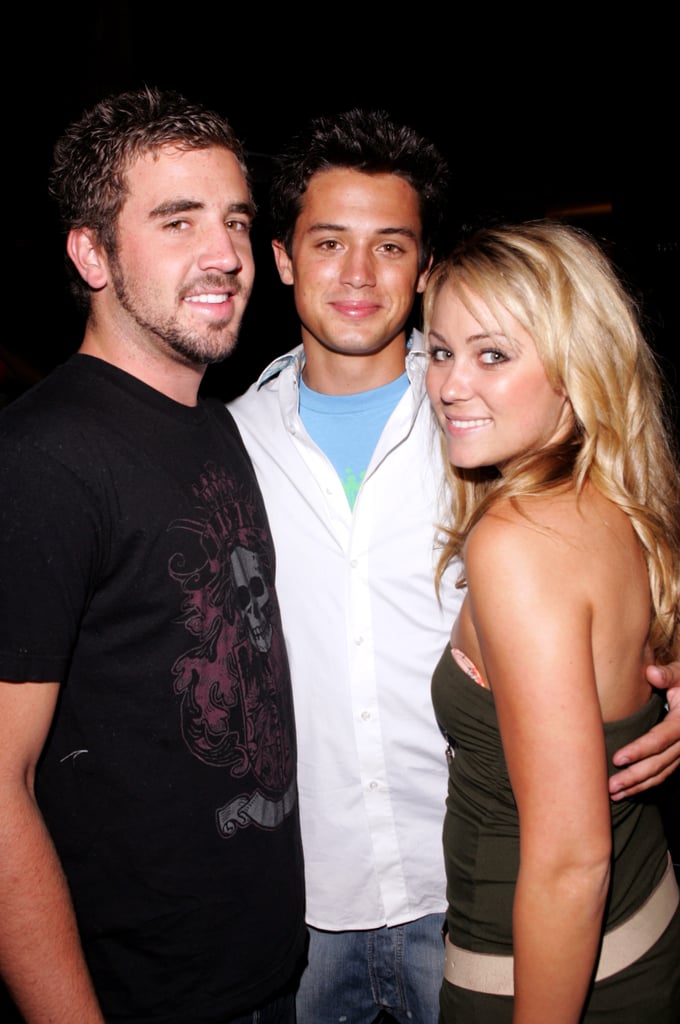 Like the tube dress, though often worn with your favorite flares. Just throw it on and go.