Kendall Jenner doesn't shy away from showing off a little skin. In fact, judging by her street style looks [1], one could argue that she prefers it. Whether she's wearing a La Perla Haute Couture gown that leaves little to the imagination [2] or a Bec & Bridge red blouse [3] that could make even the most composed person blush, Kendall has officially taken her love of sheer to a whole new level. Have a look at all of her sheer moments and buy a couple of pieces if you want to give this daring trend a try, too.
Wearing Custom Bryan Hearns
The model dressed up as a sexy version of Buttercup from the Powerpuff Girls [5] for Halloween [6].
Wearing a Dolce & Gabbana Dress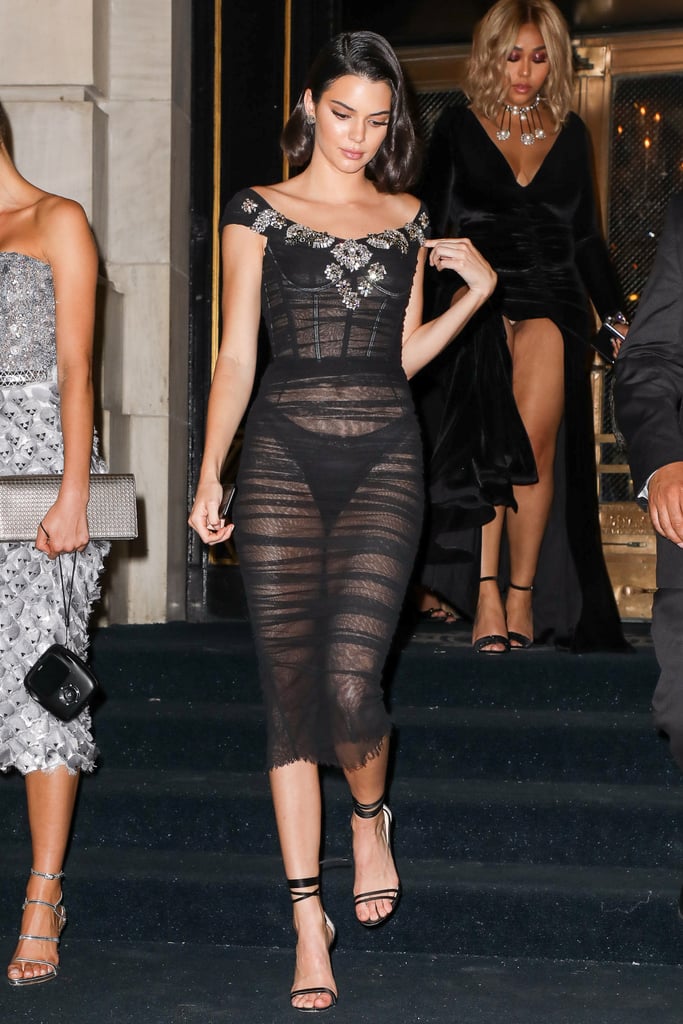 Kendall wore this daring dress for the Harper's Bazaar Icons party [7].
Wearing a Green Miniskirt With a Crop Top
She carried a Louis Vuitton designer purse [8].
Wearing a Red Bec & Bridge Top With Jeans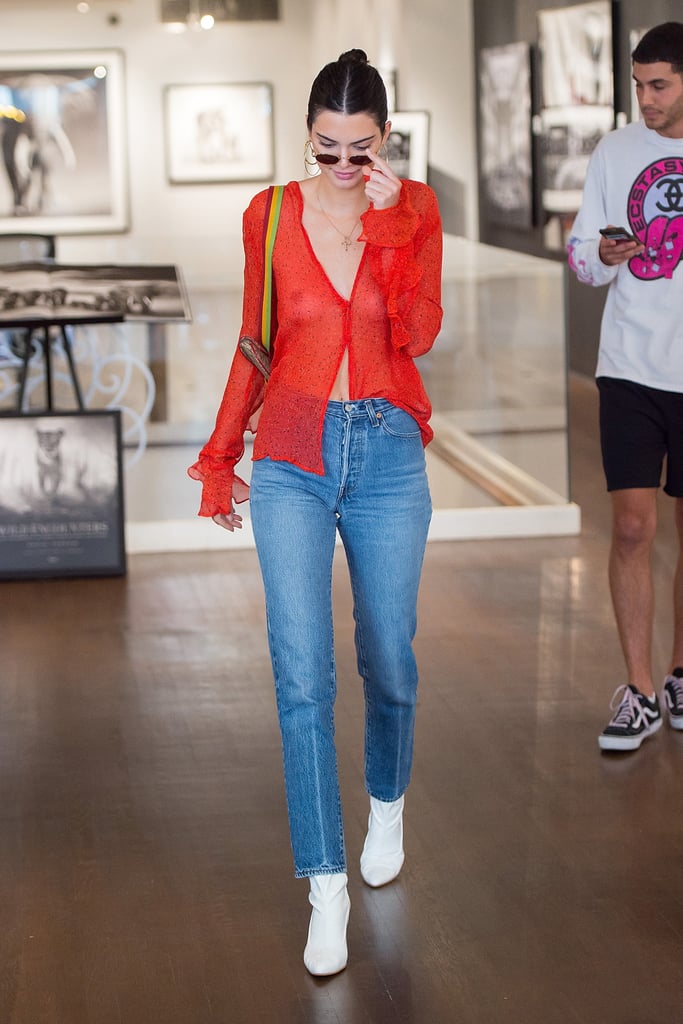 She styled this see-through top [9] with Alezan by SK rings and white Stuart Weitzman booties.
Wearing a Sheer Floral Top by Arrive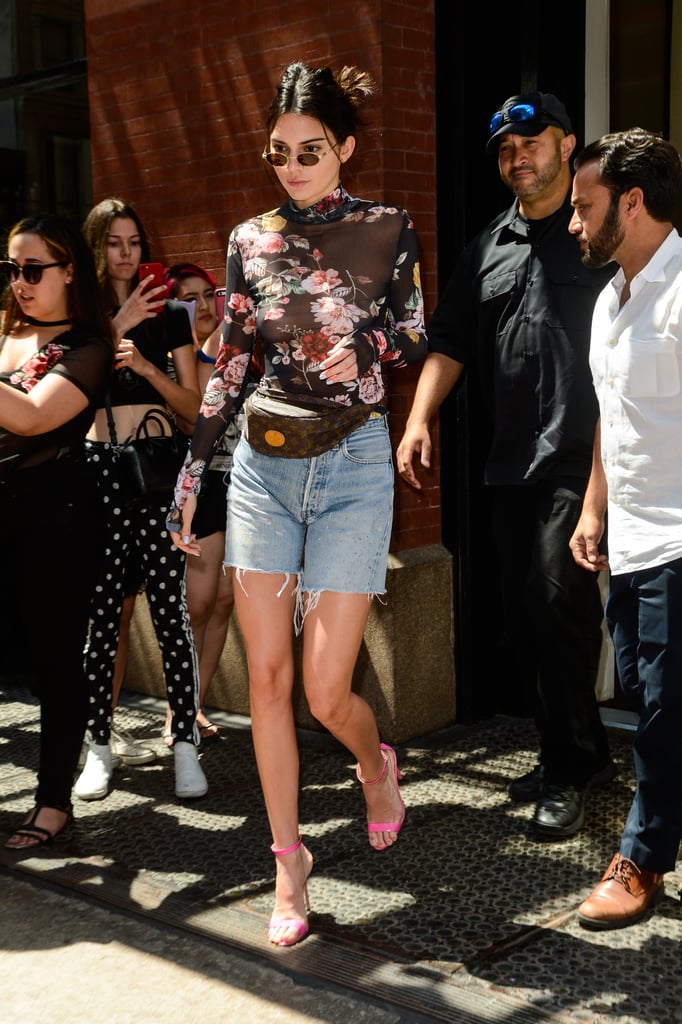 She styled her sheer floral top [10] with Levi's bermuda shorts.
Rocking an All-White Ensemble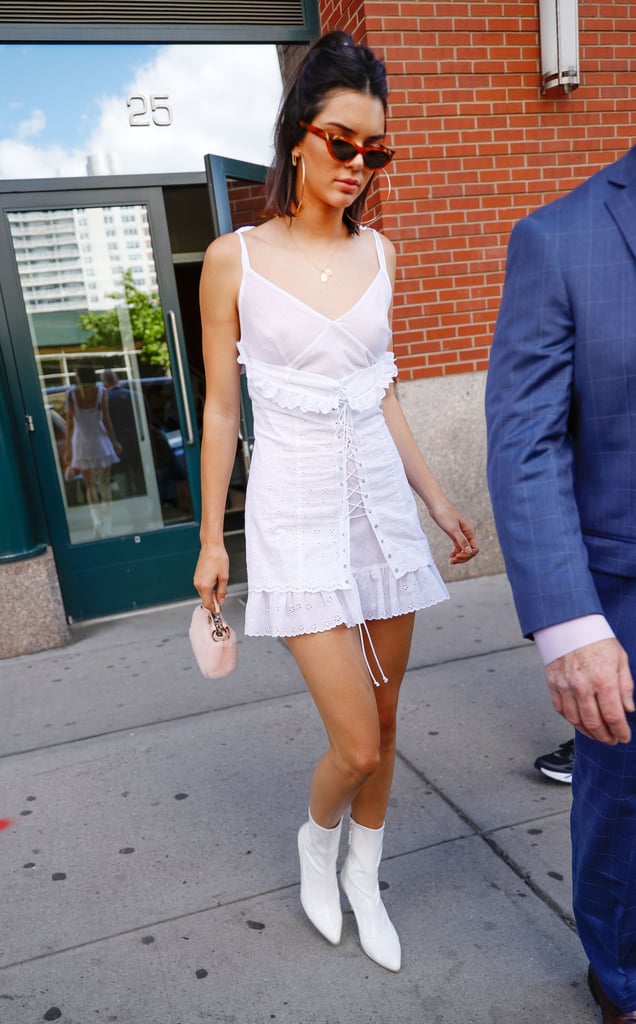 Kendall styled an LWD with matching white sock boots and retro sunglasses.
Wearing a Nearly Naked La Perla Gown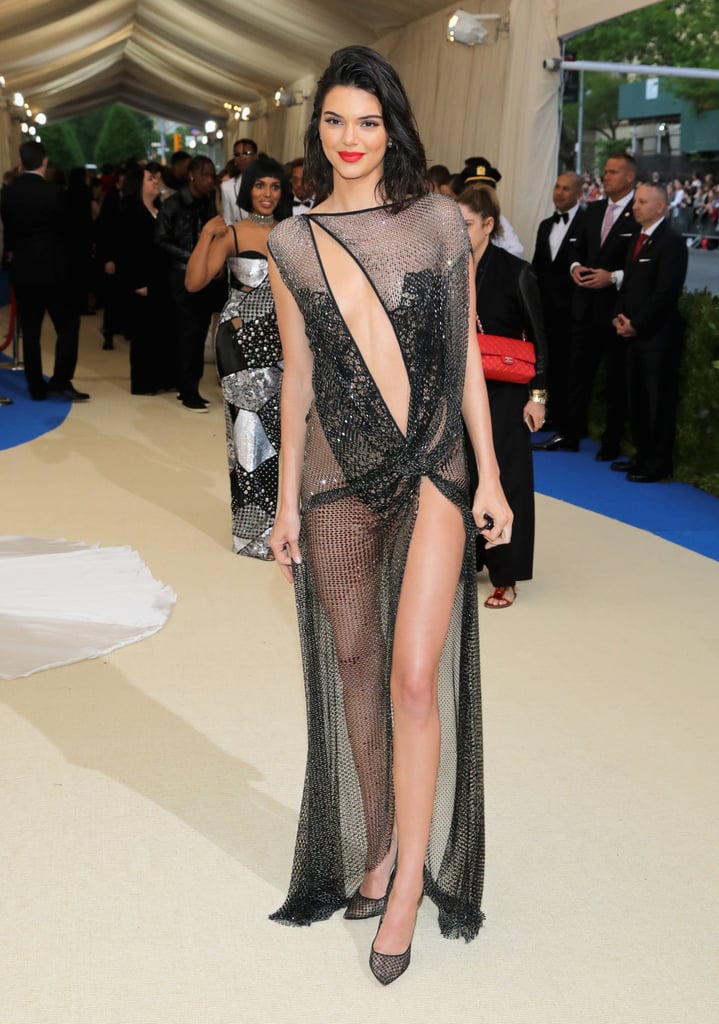 Kendall wore this daring dress to the 2017 Met Gala [11].
Styling a Transparent Yellow Hoodie With a Glittery Bralette and a Leather Skirt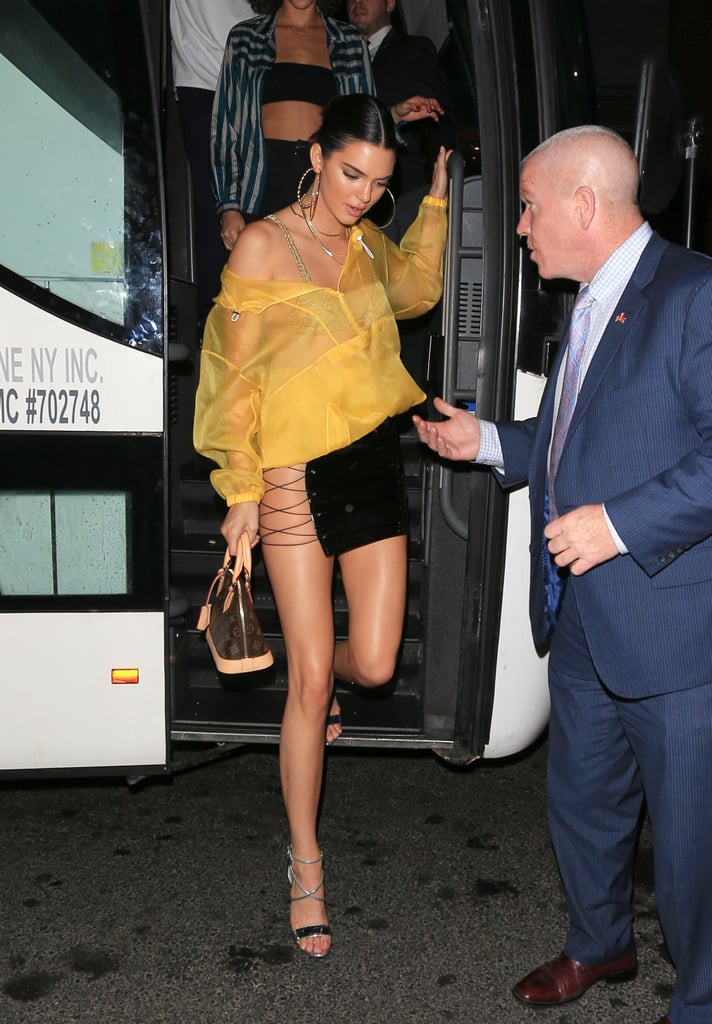 She wore this look to a Met Gala afterparty. [12]
Wearing a Sheer Polka-Dot Bralette Underneath a Crop Top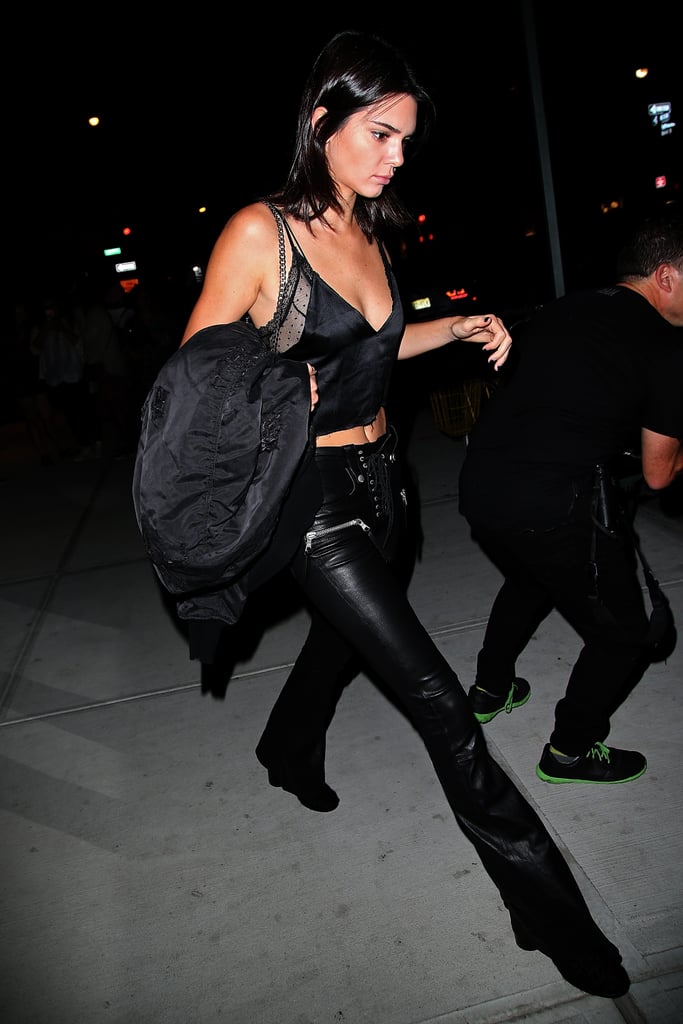 She finished her look off with a pair of tight leather pants.
Styling a Givenchy Bra With a Sheer Turtleneck and Boyfriend Jeans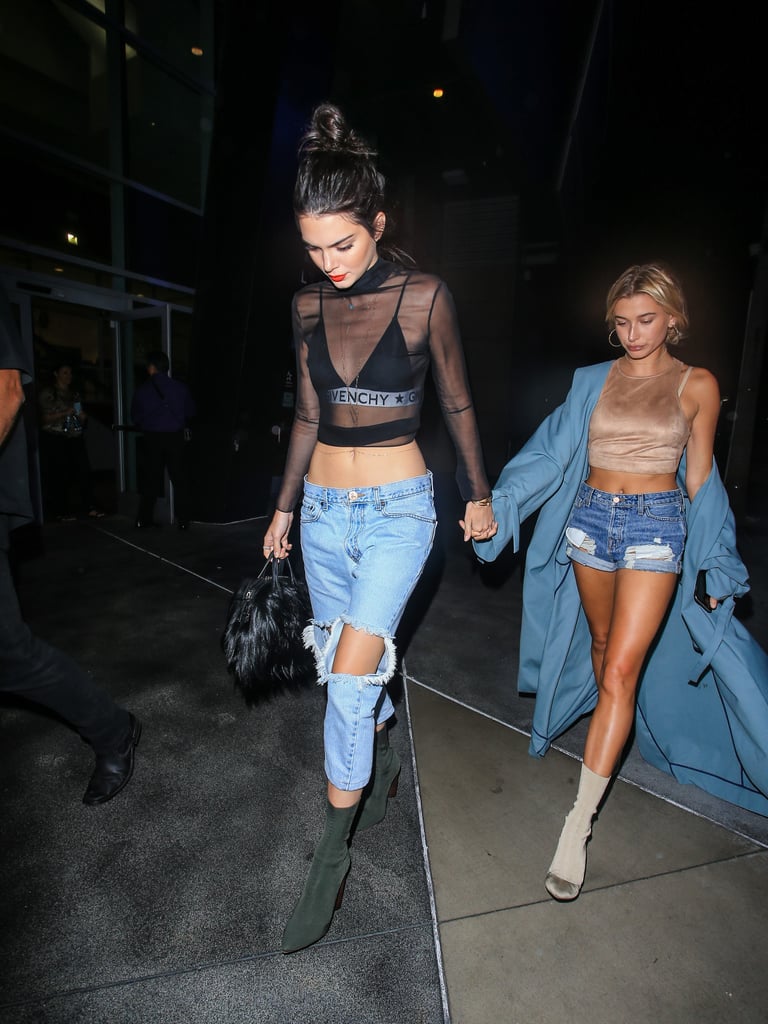 She completed her look with a pair of Yeezy sock boots [13].
Wearing a Summer Crop Top Under a Sheer Black Top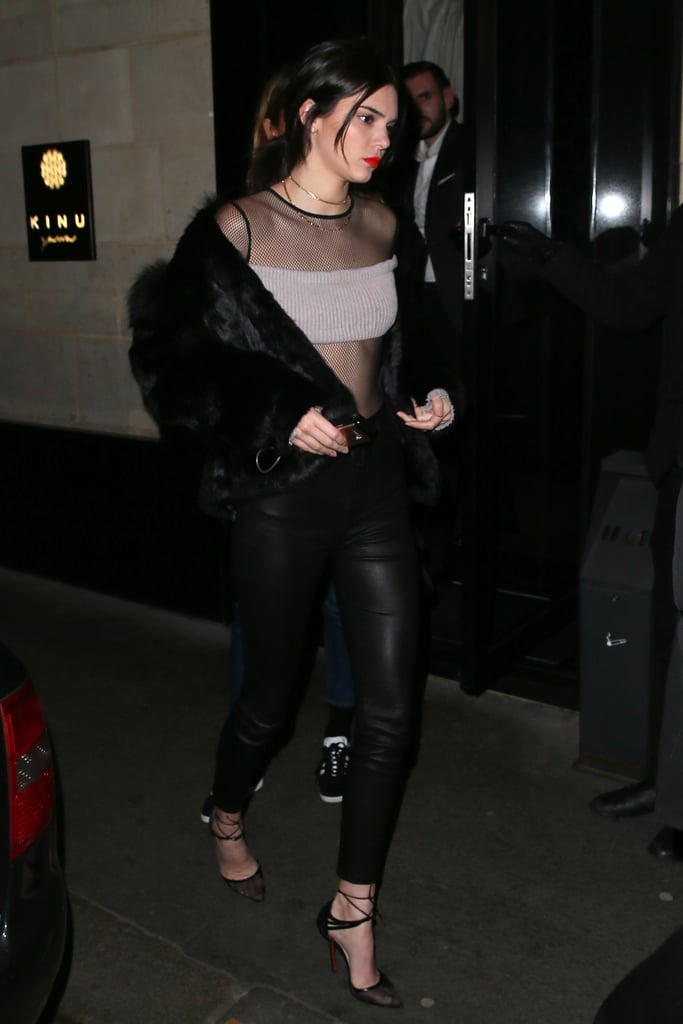 She finished her look off with a black fuzzy coat.
Wearing a Sheer Black Bodysuit That Featured Two Stars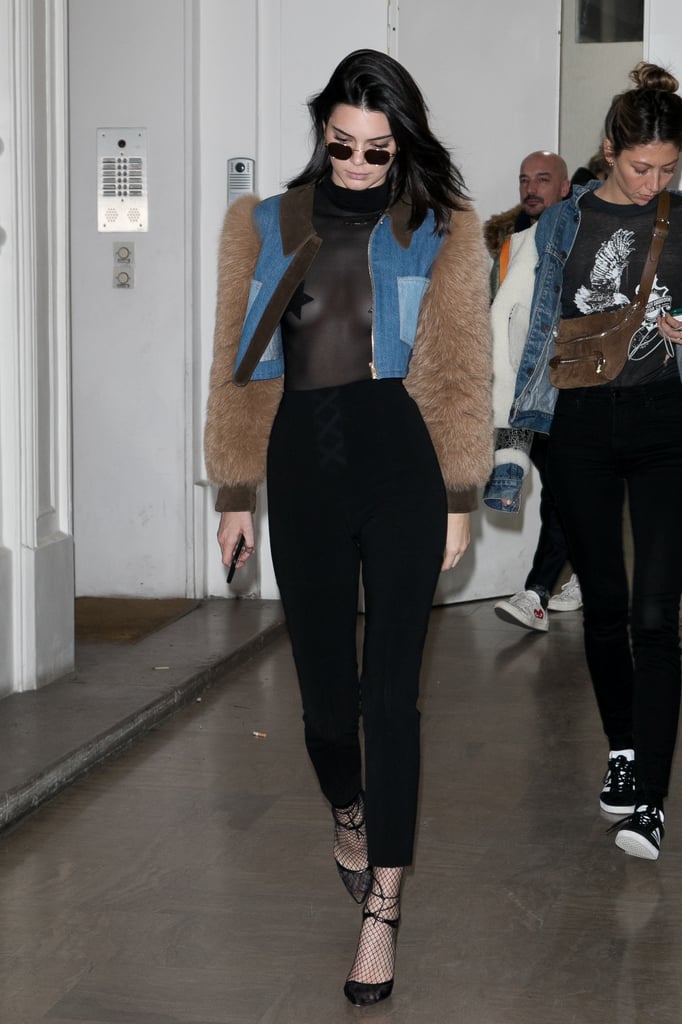 She wore it with a denim jacket with shearling sleeves.
Balenciaga Lace Scarf-Tie Blouse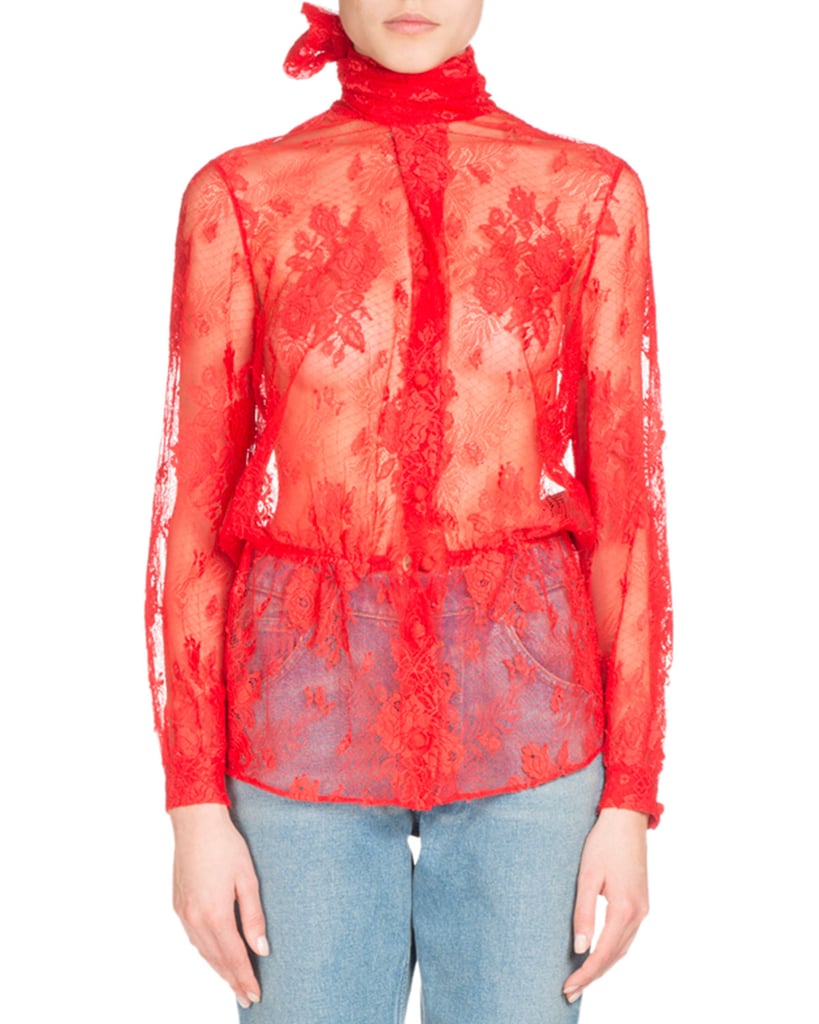 Balenciaga Lace Scarf-Tie Blouse, Red [14] ($1,765)
Etro Floral-Print Pleated Blouse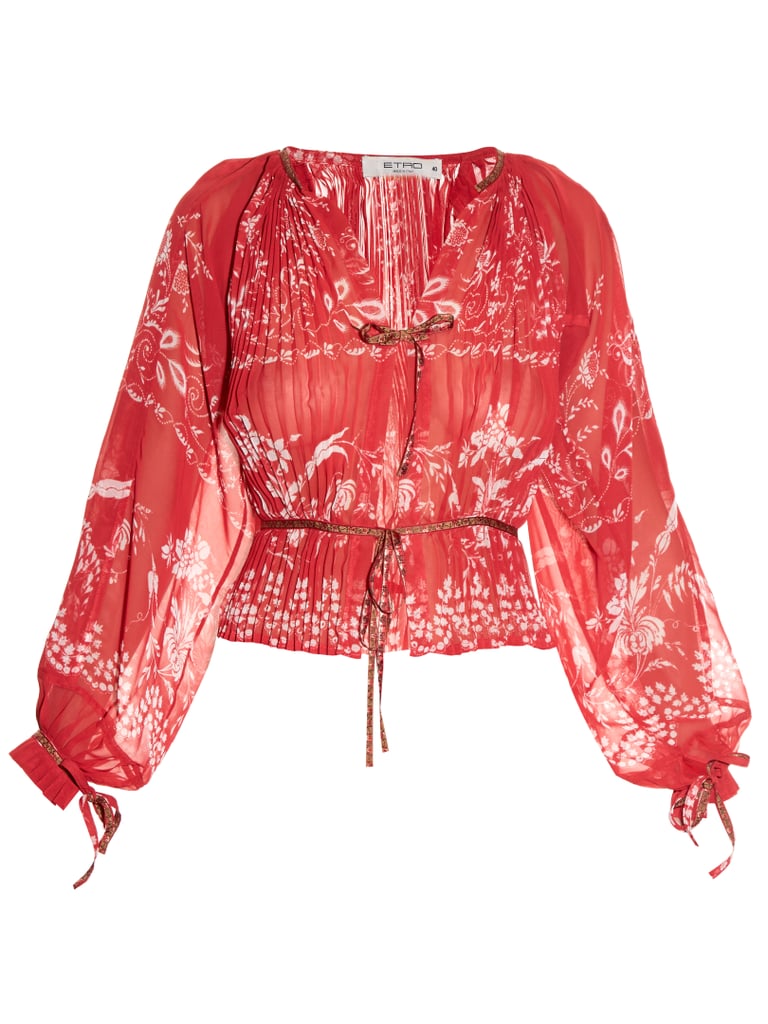 Etro Floral-Print Pleated Blouse [15] ($796, originally $1,990)
Arrive Zadie Power Mesh Turtleneck Top
Arrive Zadie Power Mesh Turtleneck Top [16] ($34)
Silence & Noise Floral Embroidered Sheer Top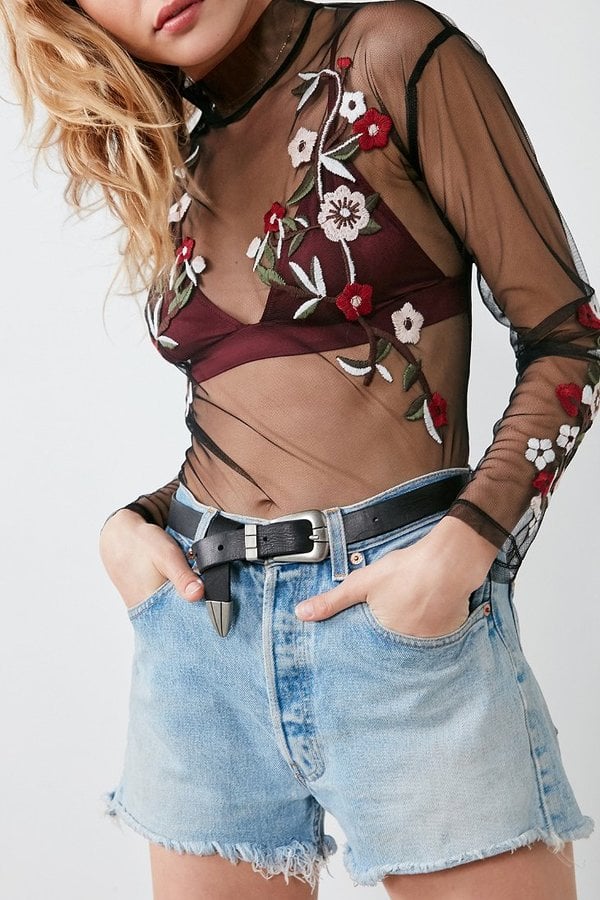 Silence & Noise Floral Embroidered Sheer Top [17] ($25, originally $49)
H&M White Dress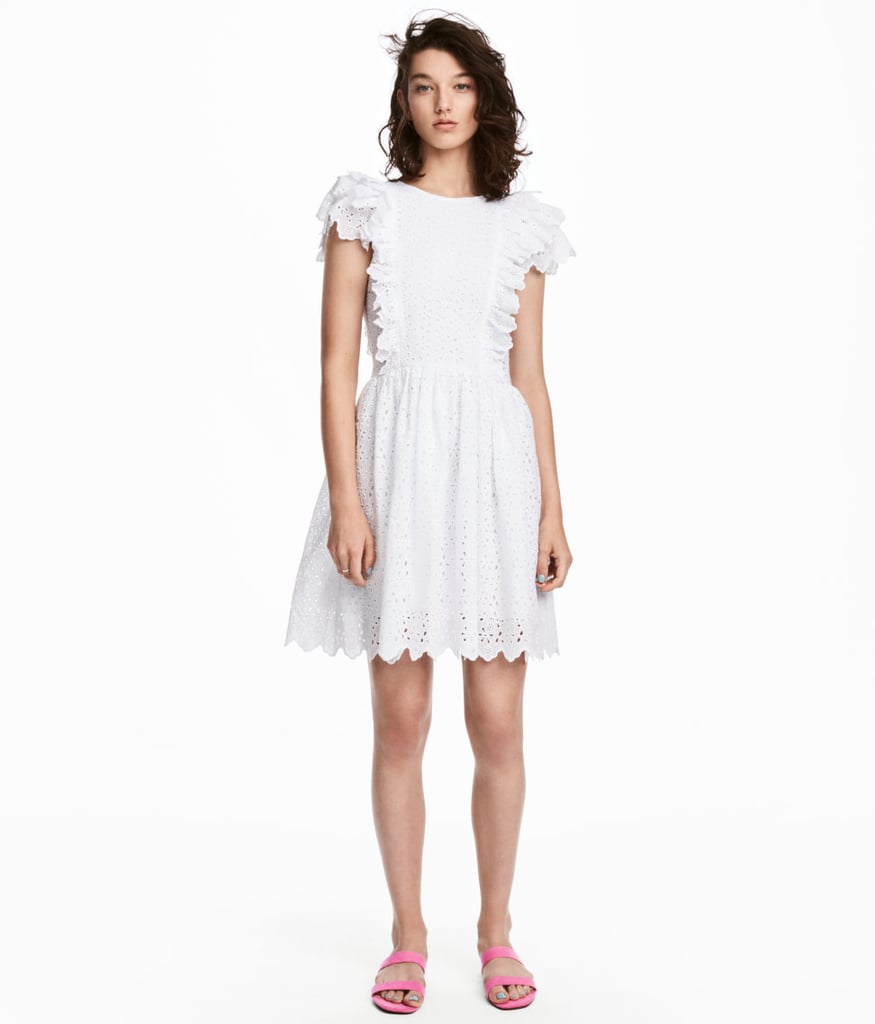 H&M Dress With Eyelet Embroidery [18] ($30, originally $80)
Danielle Guizio Fishnet Bodysuit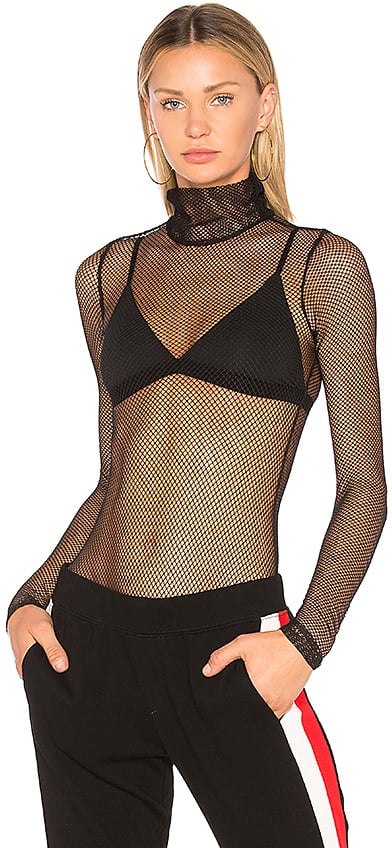 Danielle Guizio Fishnet Bodysuit in Black [19] ($63)
Cosabella Bisou Turtleneck Bodysuit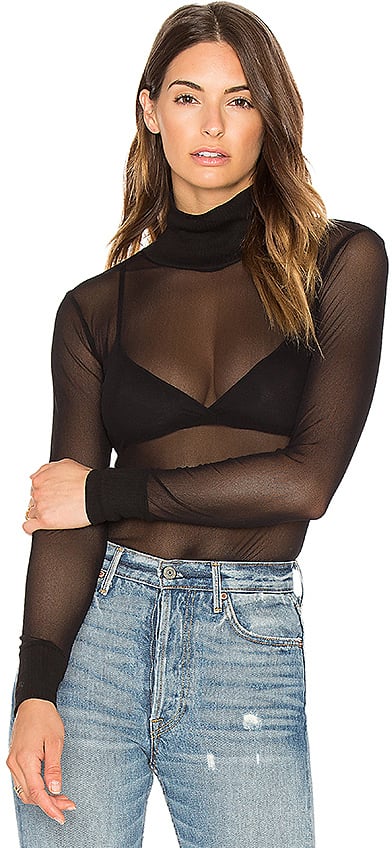 Cosabella Bisou Turtleneck Bodysuit in Black [20] ($93)
Givenchy Technical Tulle Star Bodysuit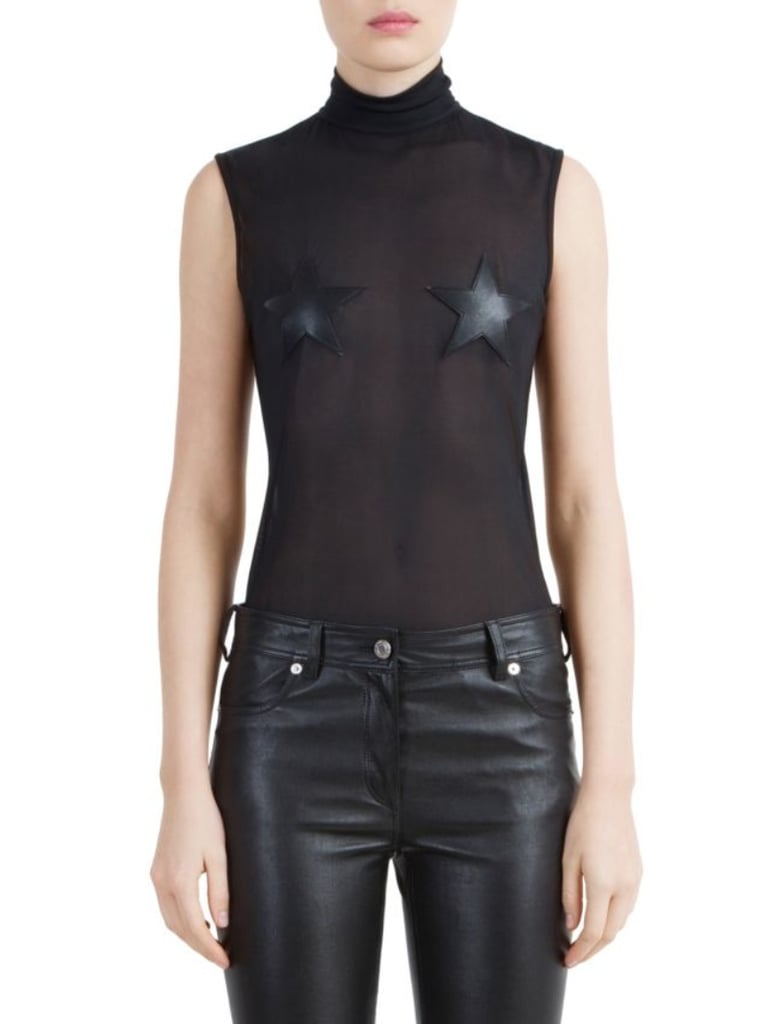 Givenchy Technical Tulle Star Bodysuit [21] ($1,130)
BCBGMAXAZRIA Sheer Dress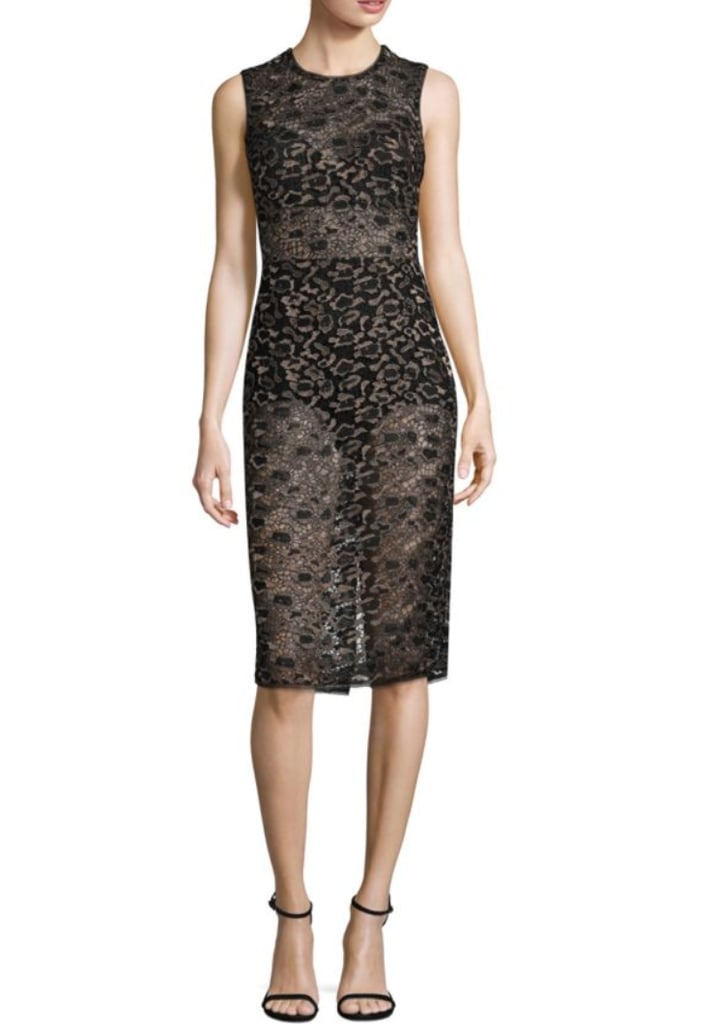 BCBGMAXAZRIA Sheer Lace Knee-Length Dress [22] ($398)
Universal Standard Thames Fog Sheer Dress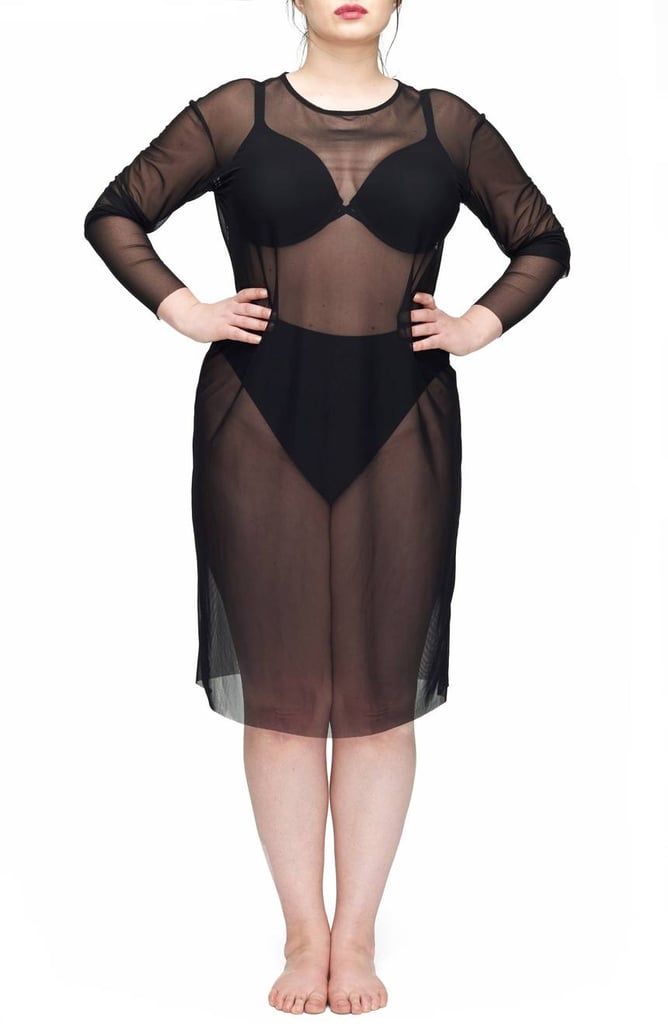 Universal Standard Thames Fog Sheer Dress [23] ($80)
Topshop Lotti Crop Top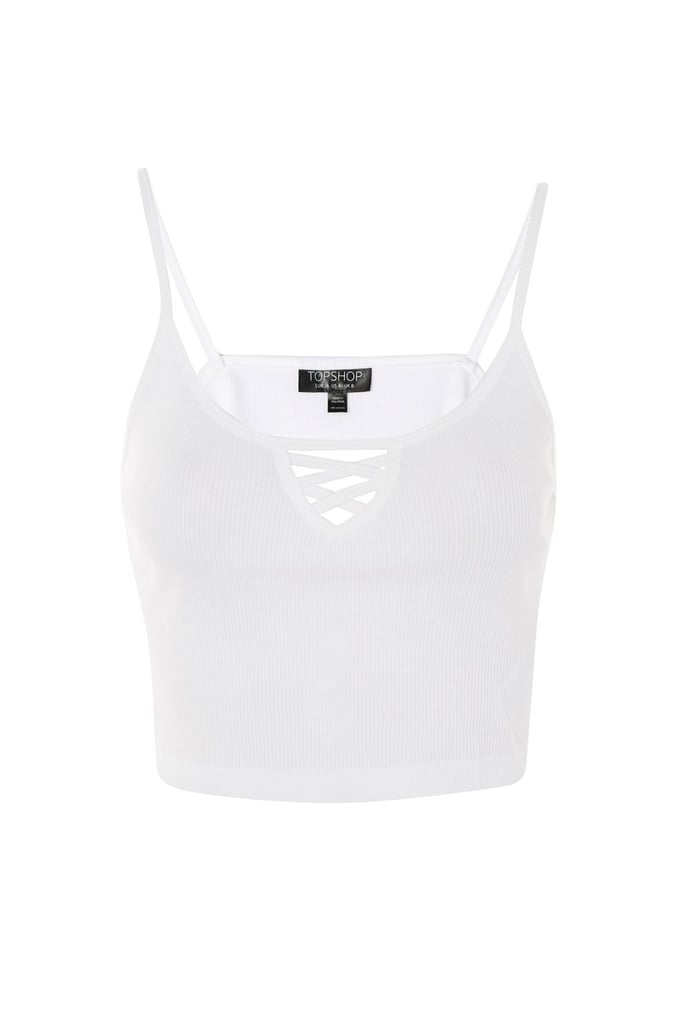 Topshop Lotti Crop Top [24] ($10)
Missguided White Sleeveless Crop Top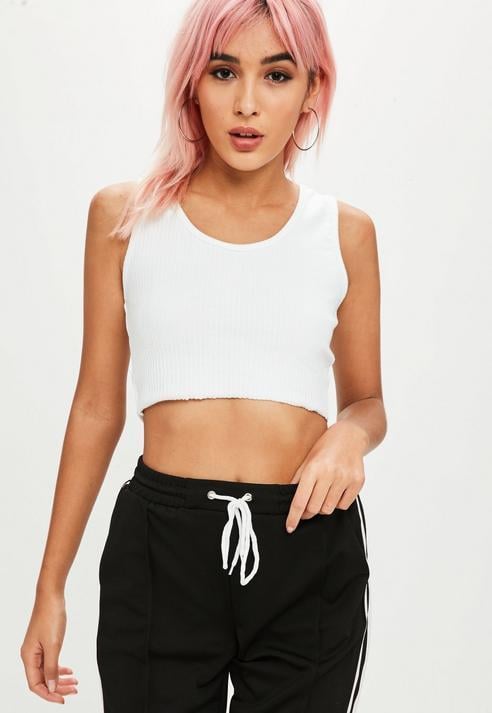 Missguided White Sleeveless Crop Top [25] ($11)