What a difference a year makes! While stars rebelled just 52 weeks ago at Punk: Chaos to Couture, the 2013 gala [1] feels like a world apart from this year's Charles James: Beyond Fashion [2] theme. With a "White Tie and Decorations" dress code that WWD has translated to mean [3] "full evening dress — a black tailcoat, waistcoat, a wing collar shirt and a white bow tie," we're expecting a complete 180 from celebrity attendees.
And lest there be any doubts that punk is so last year, leave it to Madonna [4] to make a statement to that point. With the above Instagram captioned "What i wanted to wear to Met Ball but Anna said Not this year! So I'm gonna work on music instead? #artforfreedom," Madge sent out a warning to this year's guests: dress to the nines, or don't bother showing. So, we're calling you out Kanye West [5], Kate Bosworth [6], Kristen Stewart [7], et al. — your style antics may have worked at the Costume Institute, but these looks won't fly at the Anna Wintour Costume Center [8].
Source: Instagram user Madonna [9]
Madonna at the 2013 Met Gala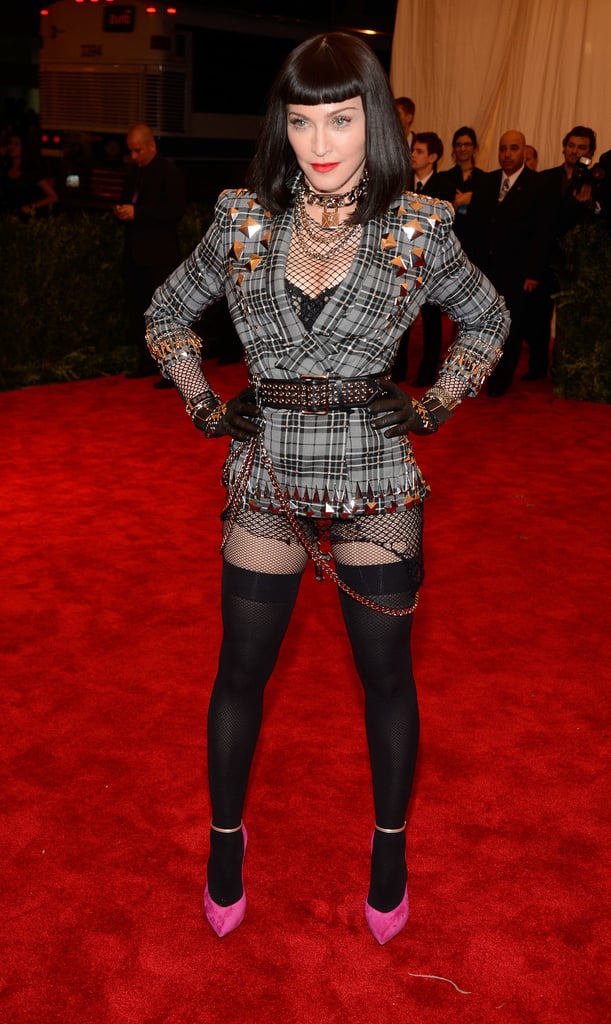 Cleavage, spikes, thigh-highs, chains, a dog collar — let us count the ways the event committee might take issue with Madonna's Givenchy haute couture ensemble [10]. Fortunately for Madonna [11], we are well assured she couldn't care less what anyone thinks!
Kim Kardashian and Kanye West at the 2013 Met Gala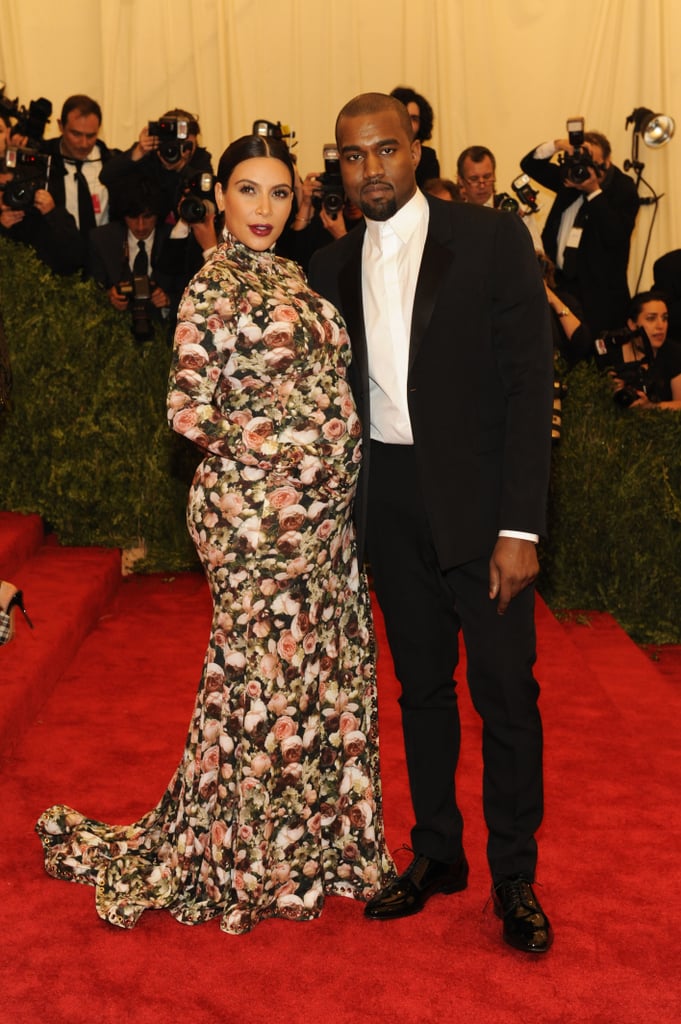 No tie, no service, Kanye.
Kate Bosworth at the 2013 Met Gala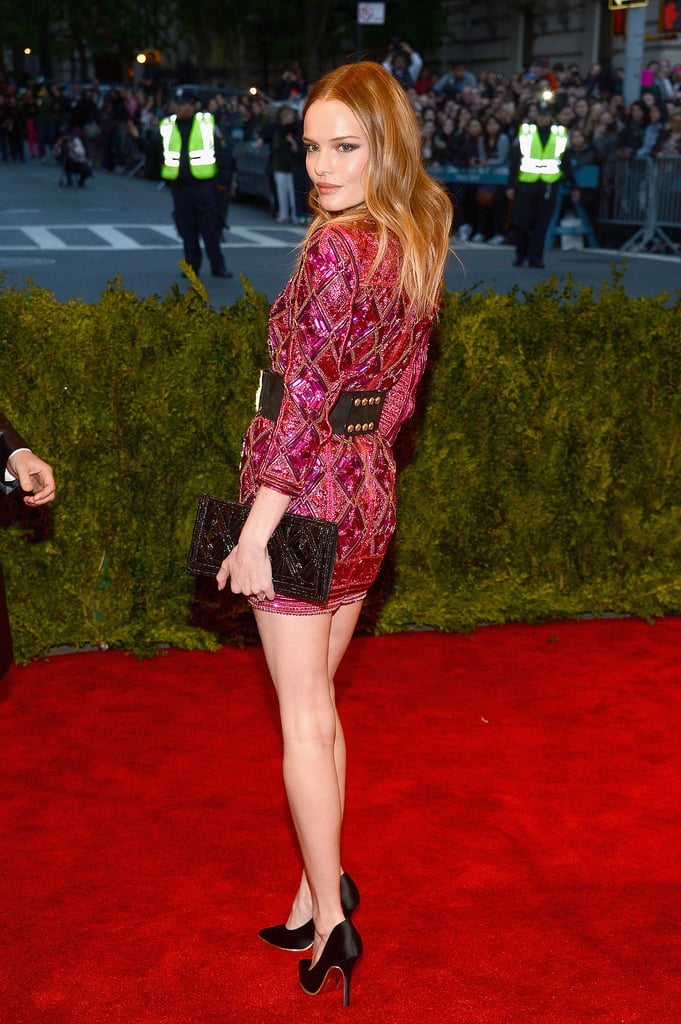 Last year, Kate was ready to rock in Balmain. This year she'd be told to roll.
Olivia Wilde and Jason Sudeikis at the 2013 Met Gala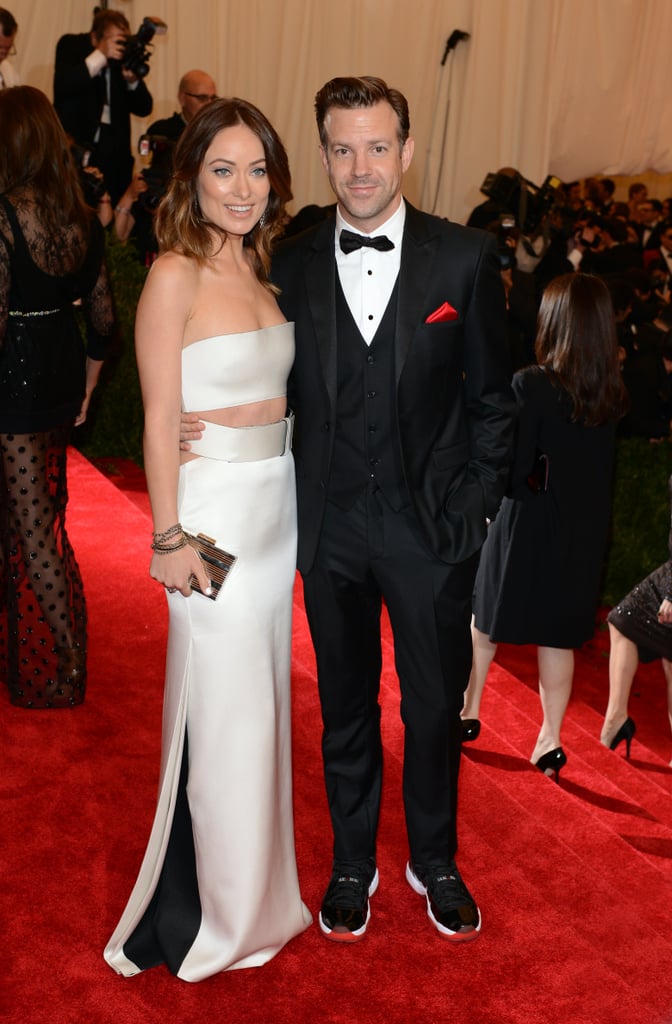 A crop top and sneakers? Not this year, Olivia and Jason (even if you are new parents).
Tom Brady and Gisele Bündchen at the 2013 Met Gala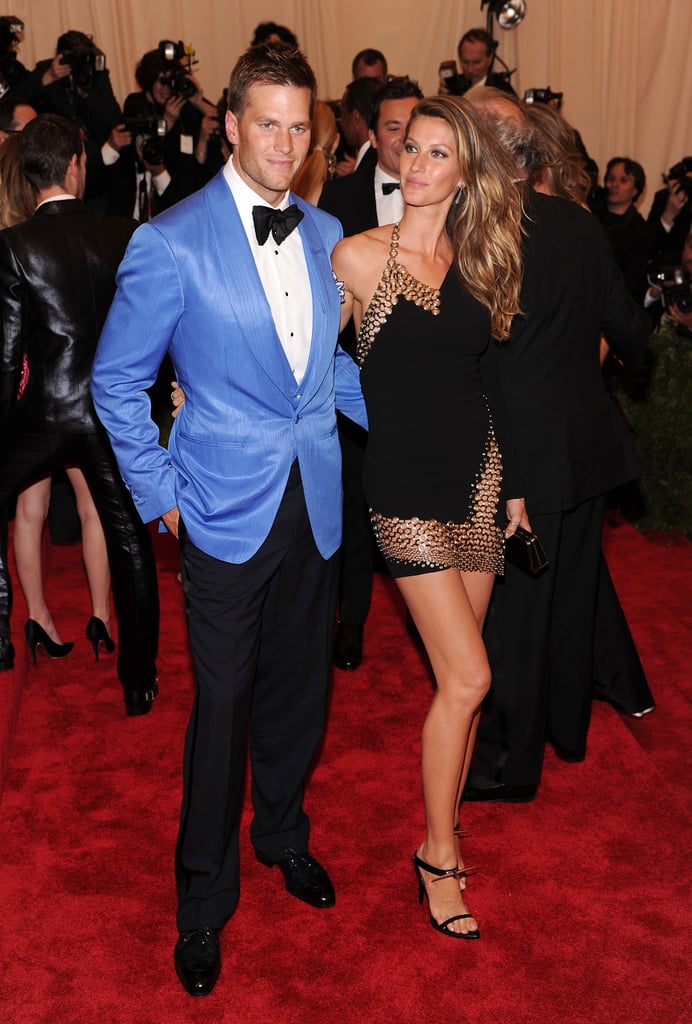 Though few women would say "no" to this quarterback, Anna might do just that if Tom were to arrive in a blue suit jacket. The same could be said of the irresistible Gisele, who would certainly be going against the ball-gown theme in Anthony Vaccarello's chainmail mini.
January Jones at the 2013 Met Gala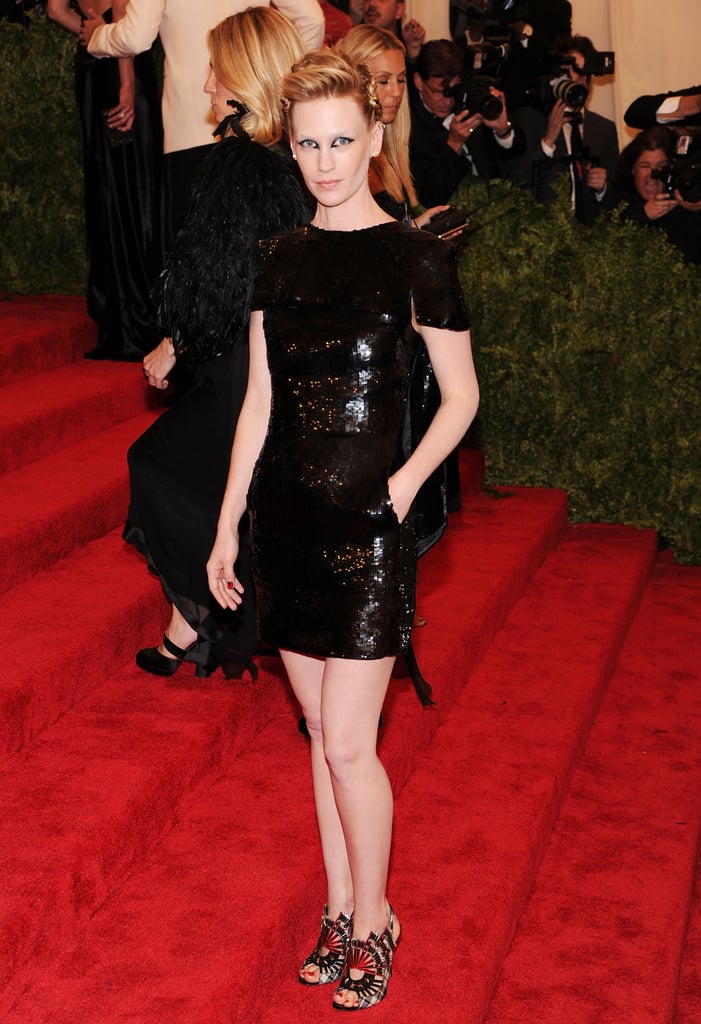 Yes, it's Chanel. No, January wouldn't get past the gala's velvet rope.
Jessica Paré at the 2013 Met Gala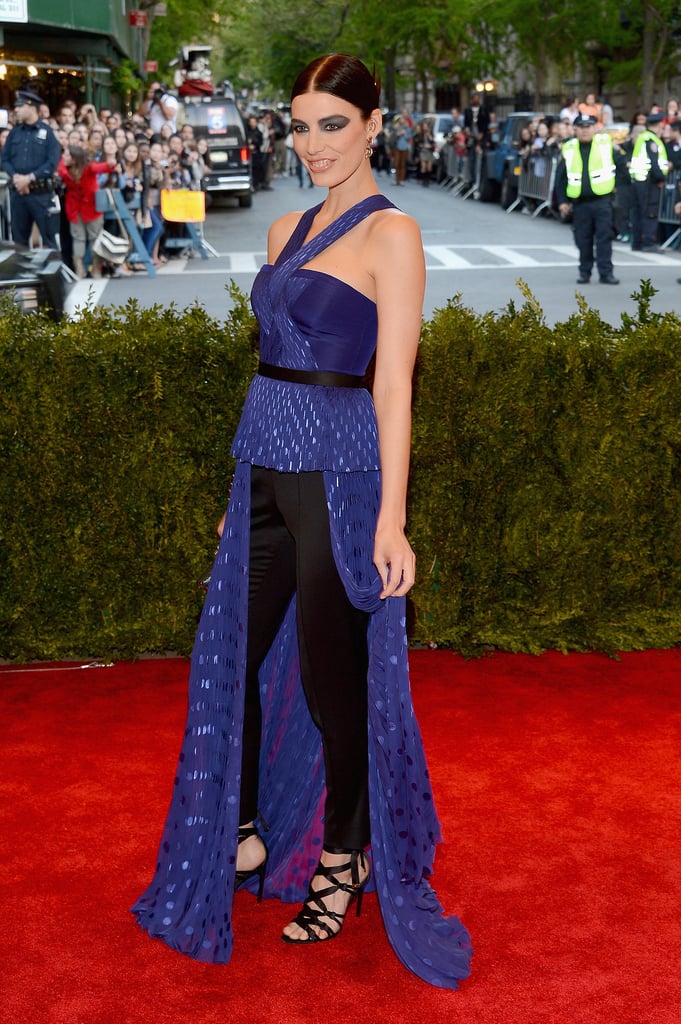 The mullet of dressing! From the waist up, Jason Wu's design would earn the actress full admission, but for Jessica, it's all downhill from there.
Sofia Coppola and Marc Jacobs at the 2013 Met Gala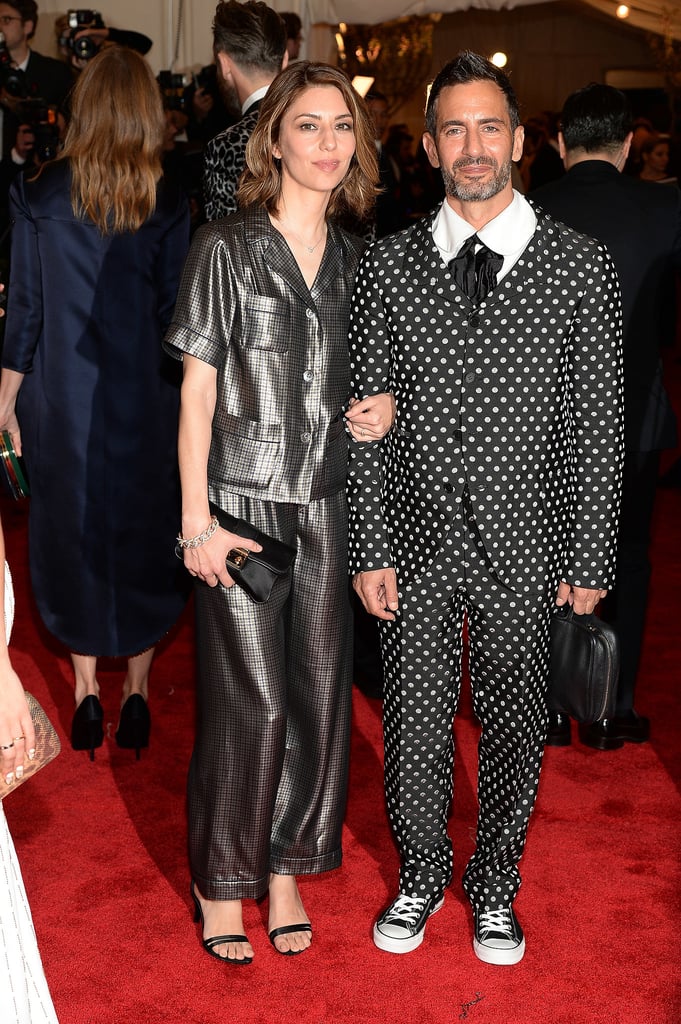 Pajamas? For a white-tie affair? Go back to bed, Sofia and Marc.
Kristen Stewart at the 2013 Met Gala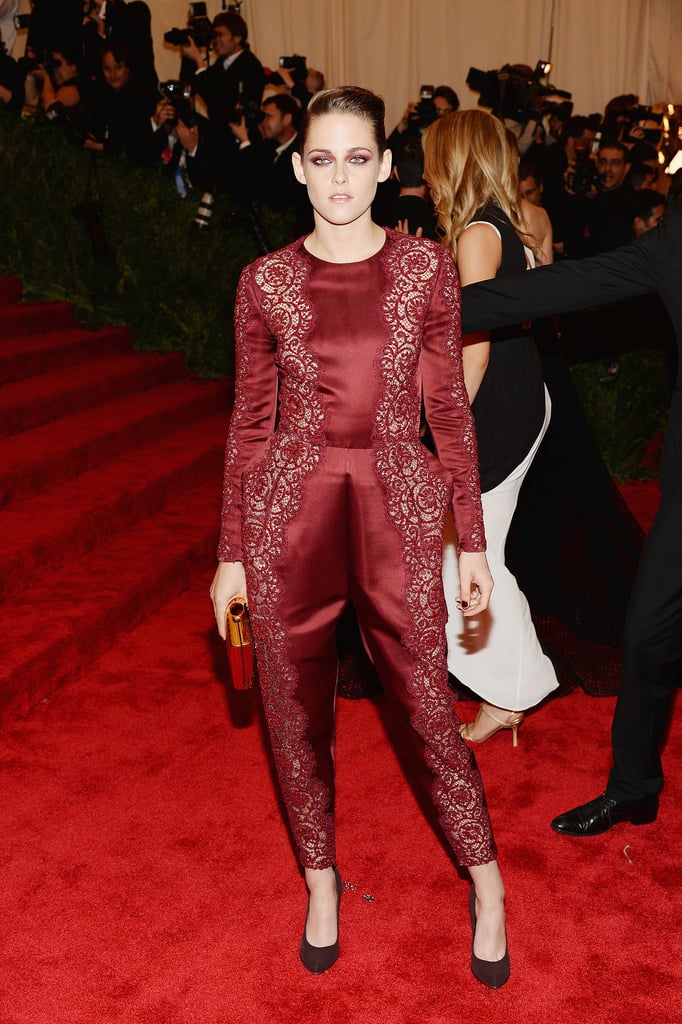 Need we even explain what sort of issue Anna would take with Kristen's Stella McCartney jumpsuit?
Miranda Kerr at the 2013 Met Gala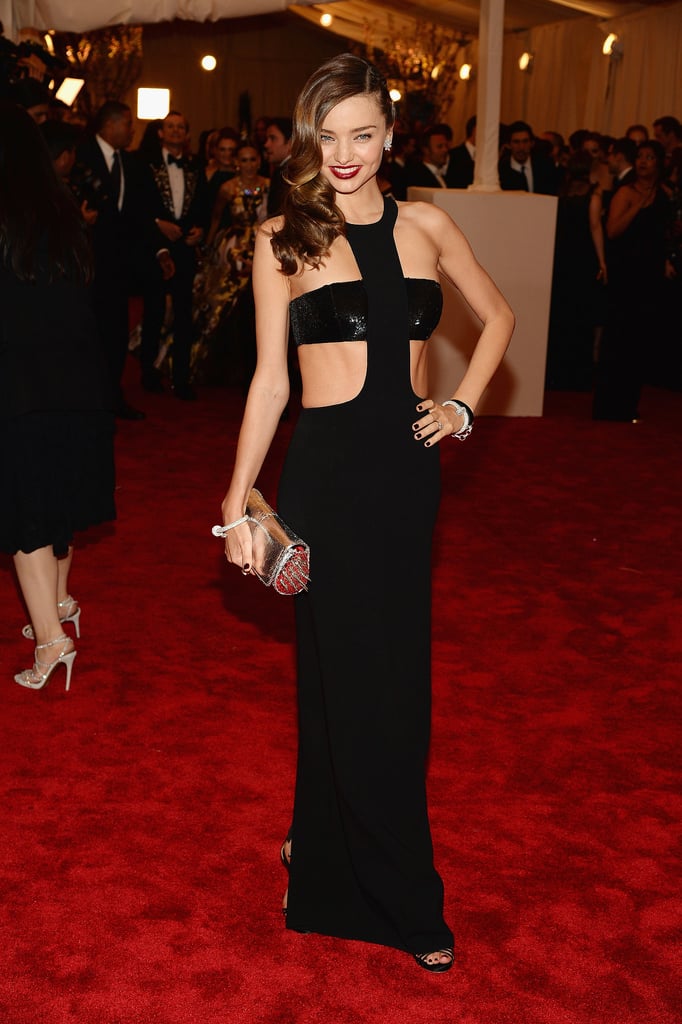 We'll give Miranda credit — she was technically wearing a gown.
Diane Kruger and Joshua Jackson at the 2013 Met Gala
Joshua would have to swap both the color and style of his red tie if he wanted to make it past Anna's gate.