Getting ready to go to Coachella can quickly cause a mini meltdown. Not because you're worried about canceled flights, lost wristbands, or having a bad time, but because the dress code [1] just seems so . . . specific. You'd feel out of place in everyday clothing like a button-up and jeans, and you'll definitely be leaving that floral midi skirt tucked safely in your drawer at home. And then, once you've figured out your basics [2] — cutoffs, crop tops, bikinis, and so on — you'll realize there's something else to add to your list: acessories.
It's these little pieces that'll pull your look together, even making it possible to rewear certain staples [3]. (A solid t-shirt can find a whole new life based on the extras you rock with it.) But what's "in," and what should you leave behind? Find 15 can't-be-without pieces to pack, making your time in the desert a very fashion-forward one.
A Wide-Brim Hat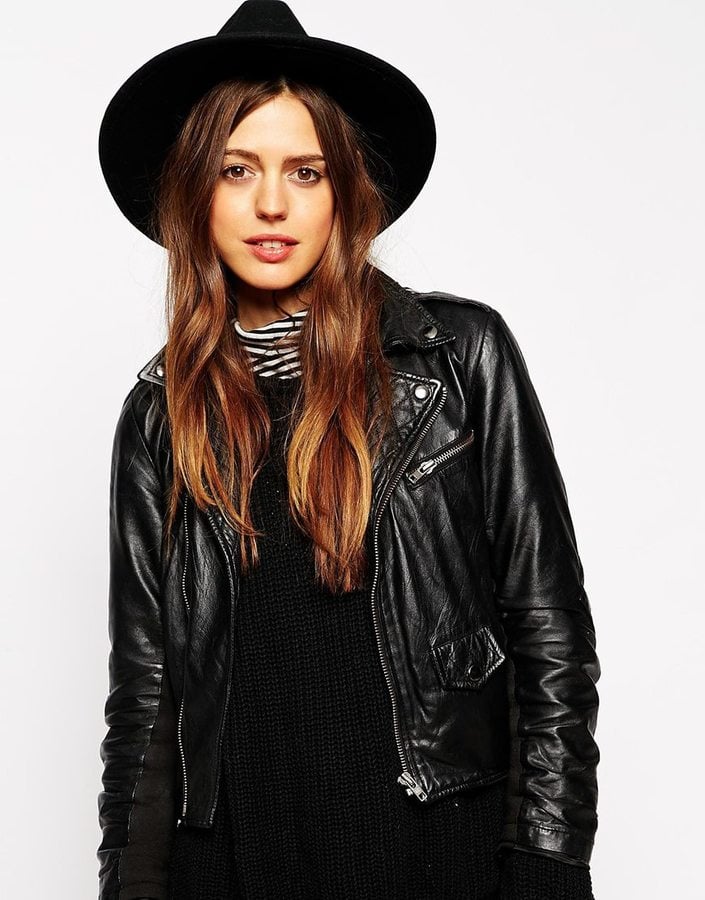 Not only will this ASOS Felt Fedora [4] ($34) add some oomph to your outfit, but it'll also protect you from sun exposure. Score!
A Backpack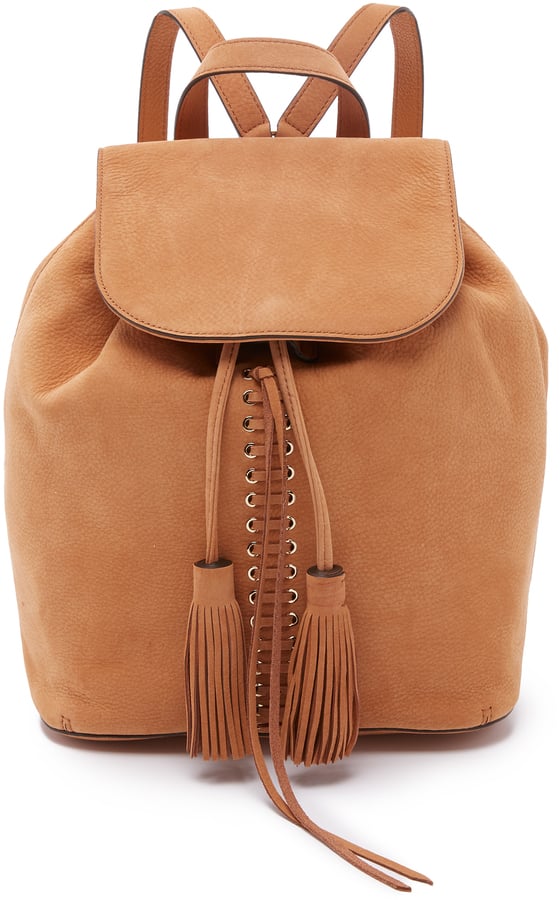 Crossbody bags are nice, but backpacks are right on trend — not to mention bigger and perfect for holding a small blanket. Plus, this versatile Rebecca Minkoff Moto option [5] ($345) will come in handy long after the music fades and you're back to everyday life.
Strappy Sandals
Requirement for festival shoes? Cute, breathable, and won't slip off as you jump around. These Cocobelle Vera sandals [6] ($169) check off every box.
A Statement-Making Belt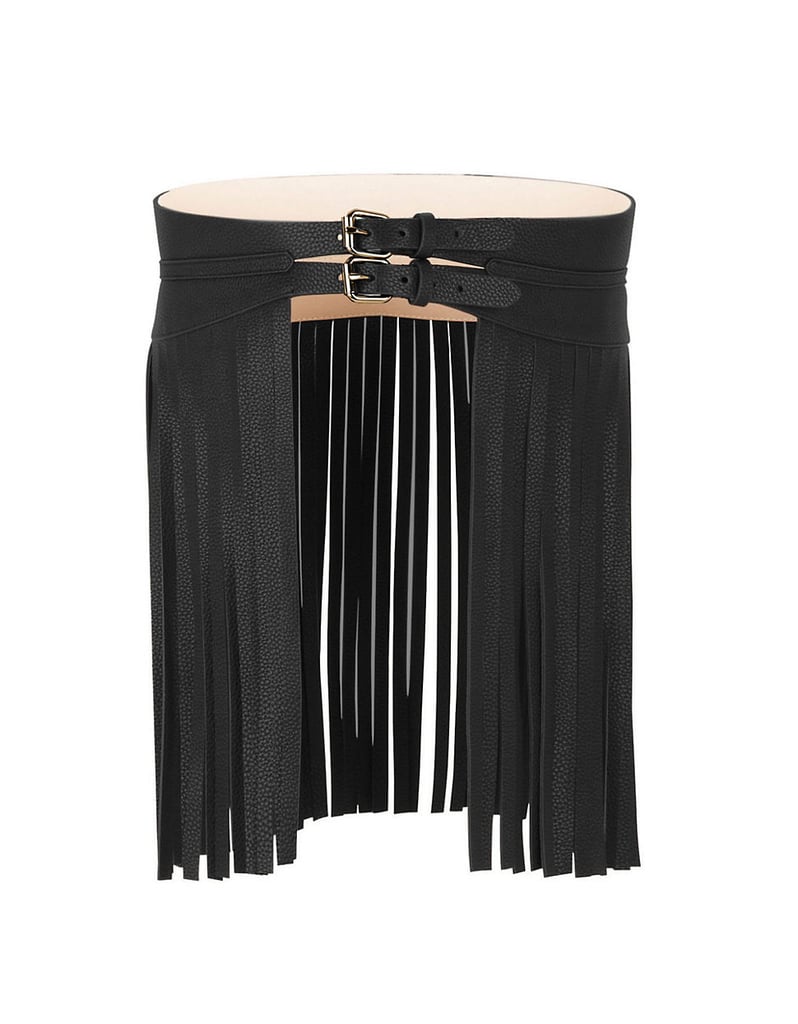 BCBG Max Azria's Fringe Contour Waist Belt [7] ($98) will give any look that boho twist, especially a simple sundress or cutoff shorts.
A Suede Vest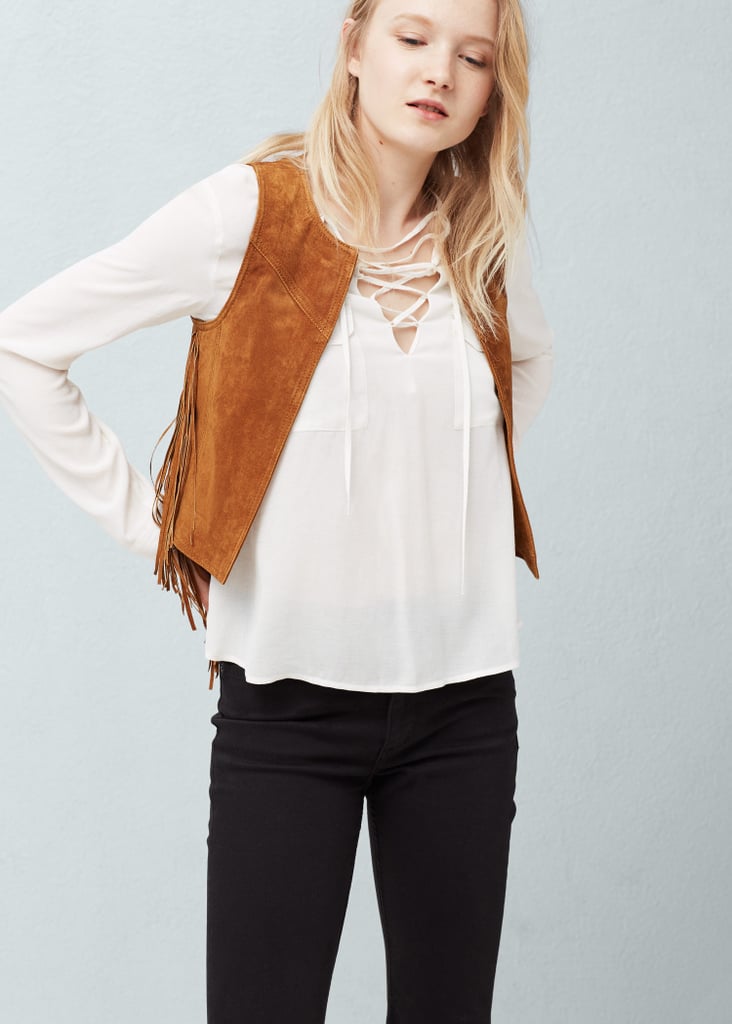 Following Kendall Jenner's Coachella lead [8], we plan on slipping Mango's Fringed Suede Gilet [9] ($80) over a cute bikini or crop top.
Platform Espadrilles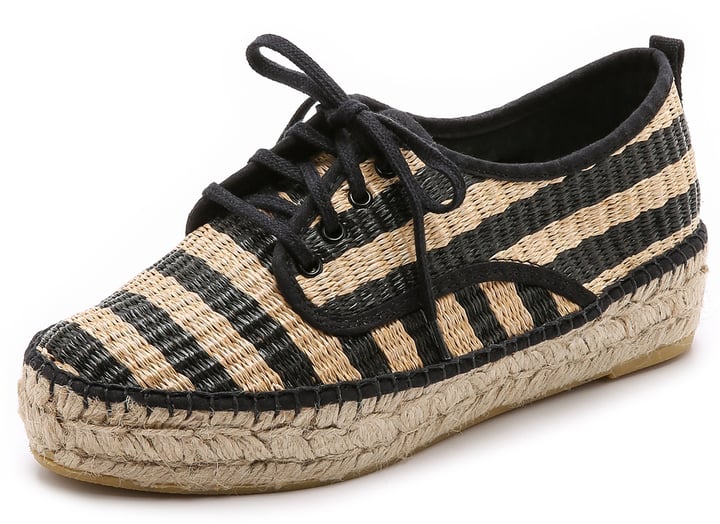 Loeffler Randall's Alfie Platform Espadrilles [10] ($195) will give you a good height boost while not sinking deep into the grass.
A Tie Choker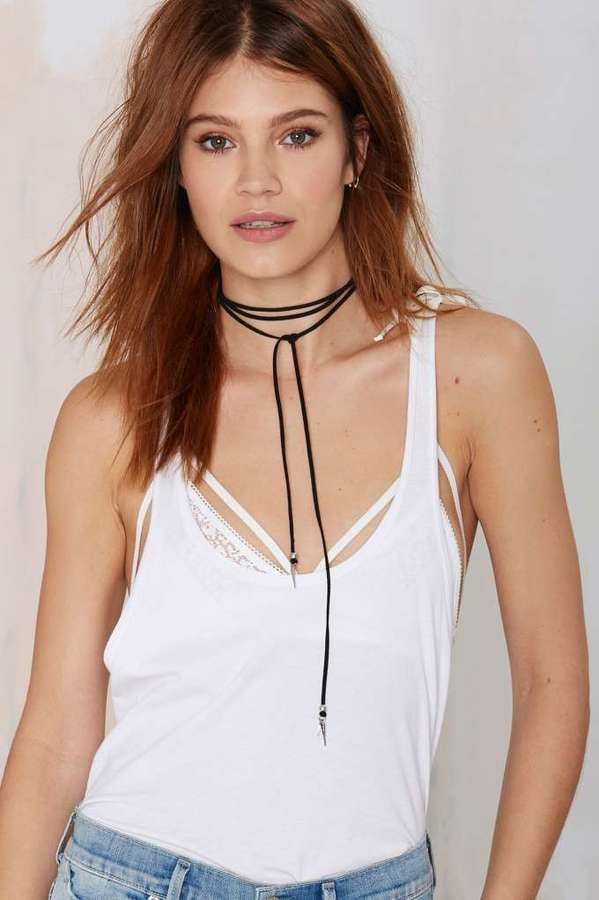 Skip the '90s tattoo style and get tied up with hottest new choker trend. We'd pair Vanessa Mooney's Ride Out Wrap choker [11] ($38) with a shirtdress and boots.
A Headband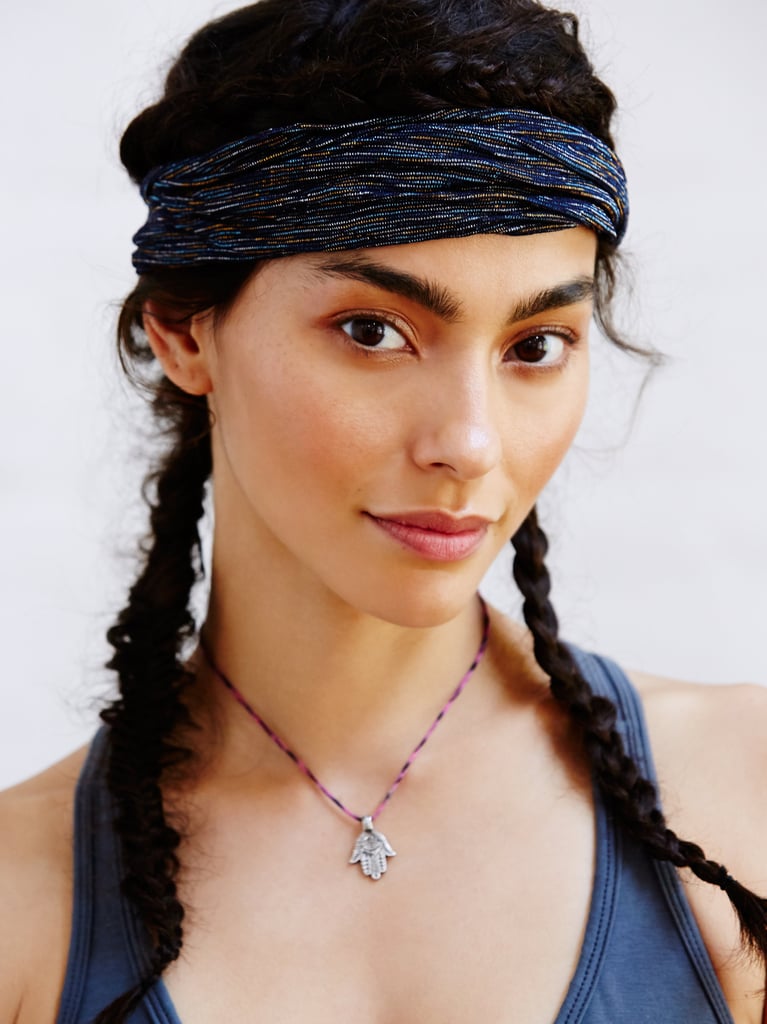 Replace those overworn flower crowns for a different type of headgear: a headband. Free People's Printed Wideband [12] ($18) can be worn under or over your hair, giving you the same vibe minus the cliché.
A Fanny Pack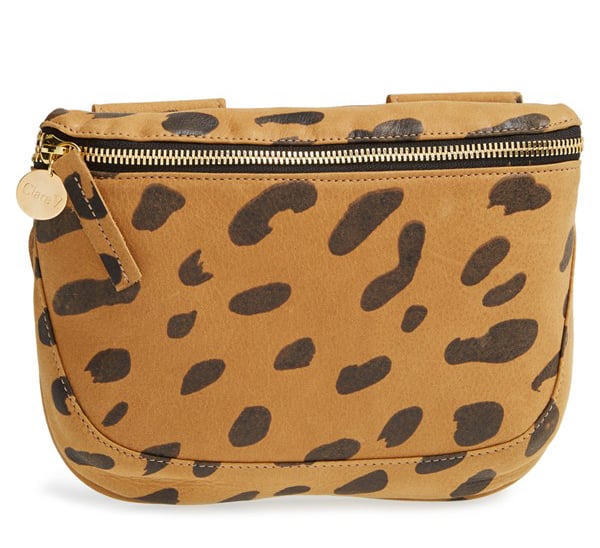 The key at any outdoor festival is to go hands-free, and Clare Vivier's Fanny Pack in Jaguar Print [13] ($289) is a way to achieve that with impeccable style.
Layered Necklaces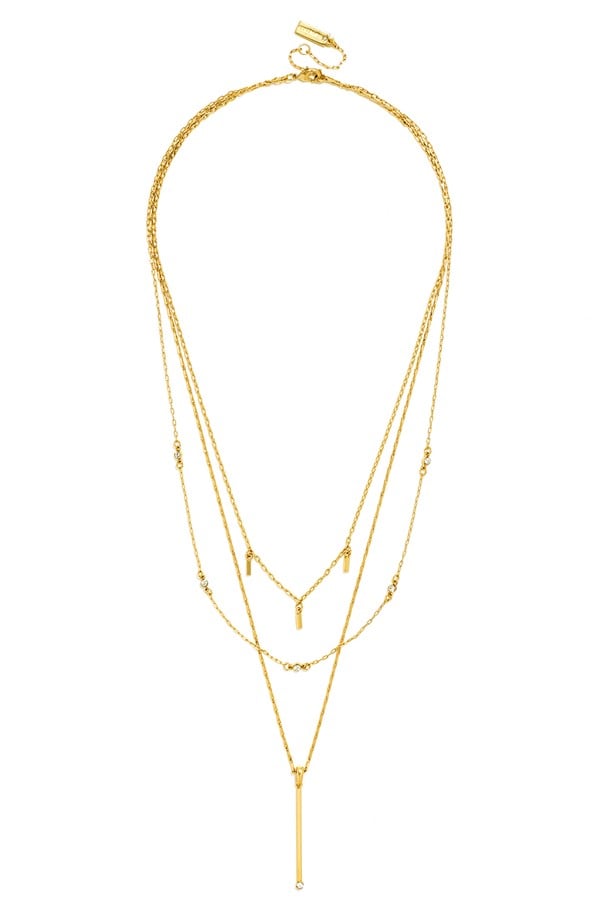 Hot temps and heavy necklaces make for a sweaty combo, so layer on a few light ones — or rock BaubleBar's Twinkle Layered Necklace [14] ($42) — for an easy, breezy option.
Black Booties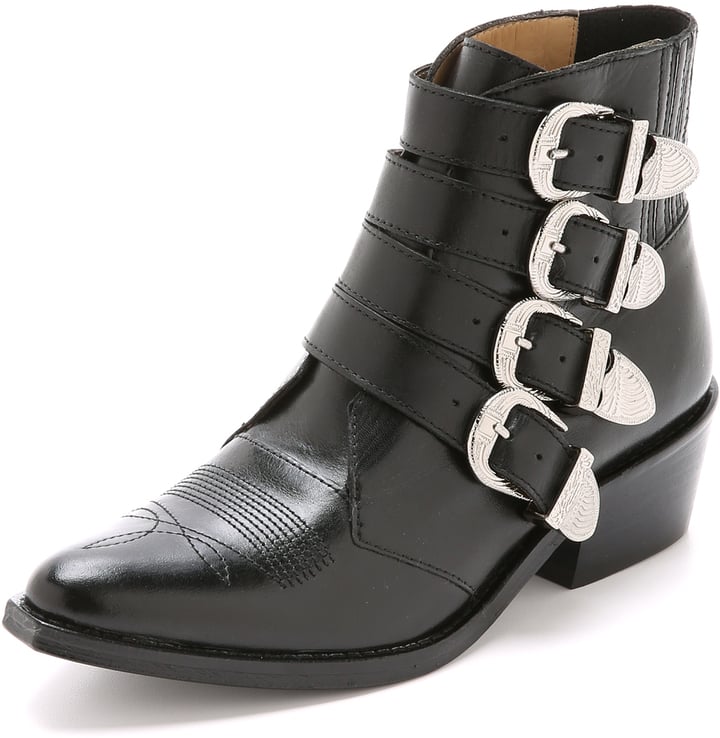 Not only do they pair well with every outfit, but black booties are a festival essential — and the buckle detail on this Toga Pulla design [15] ($440) will stand out in a sea of simple chelseas.
A Neck Scarf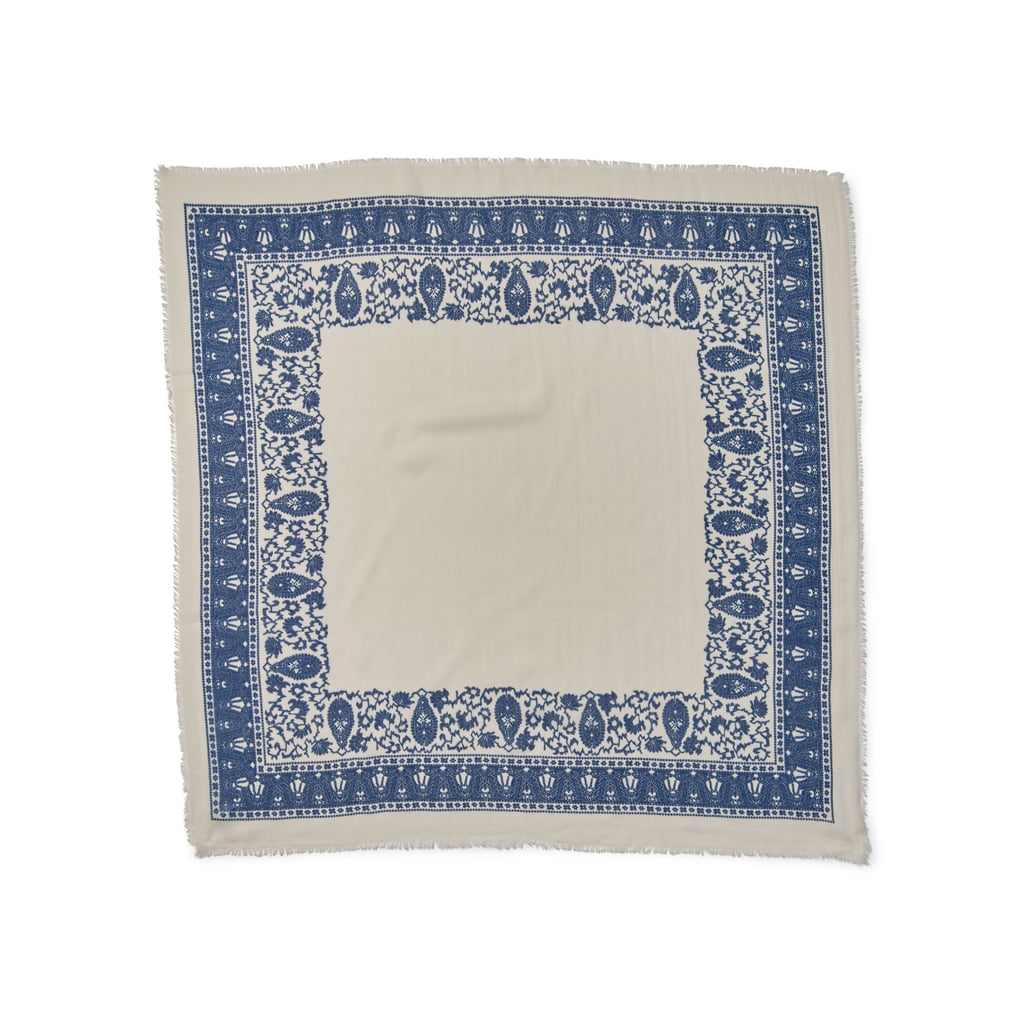 Not a fan of piled-on jewels? Style your outfit with a square scarf or bandana, like this Polo Ralph Lauren Embroidered Square Scarf [16] ($58), to achieve neckcessorizing in a casual way.
Mirrored Sunglasses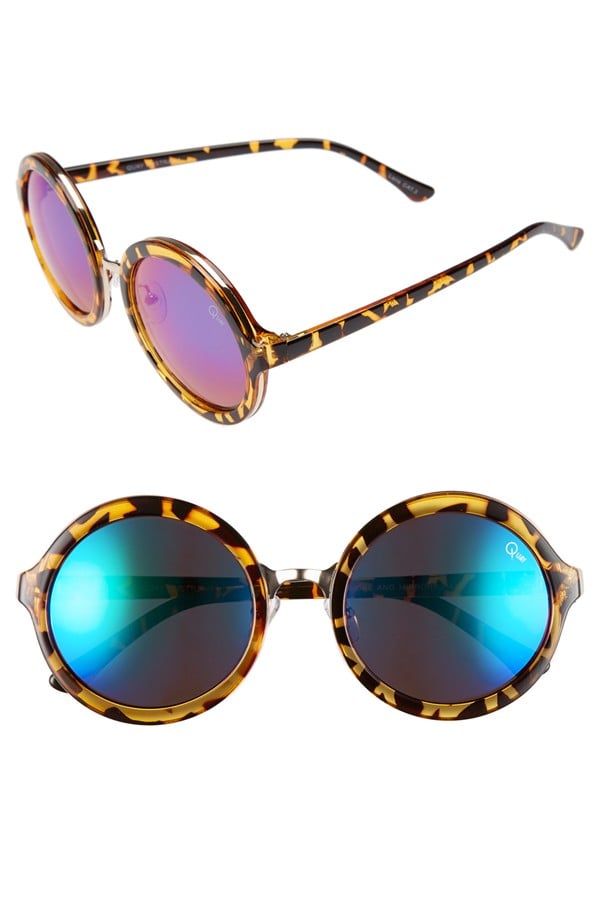 Get your inner celeb on while shielding your eyes thanks to these round blue — and very "rock star" shades from Quay Australia [17] ($50).
An Arm Cuff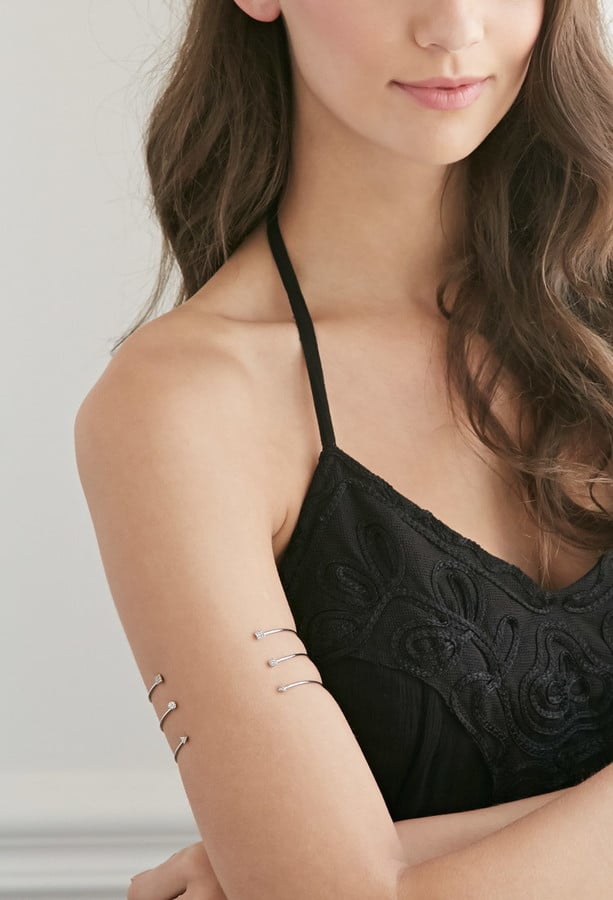 A bunch of bangles rattling with every arm movement can quickly get annoying, but Forever 21's Rhinestone Bracelet Cuff Set [18] ($8) will slide on and stay put, making it a wise choice for desert dancing.
A Body Chain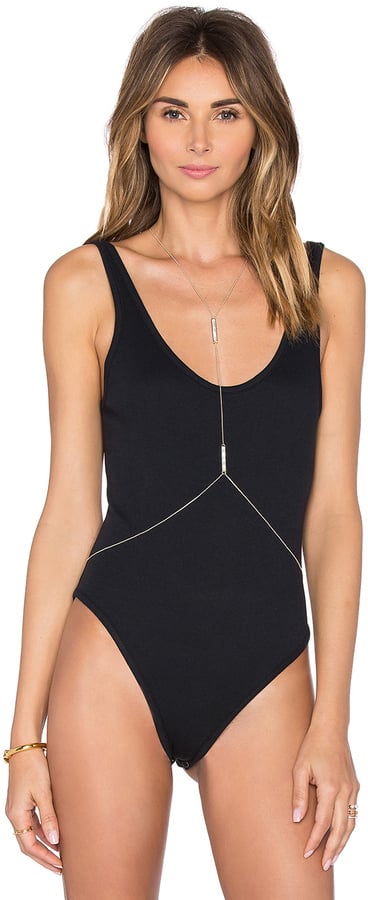 Let this Kendra Scott James Body Chain [19] ($95) peek out from under your crop top or swimsuit, adding a small yet interesting detail.