Going gluten-free has been on the rise for years, and it looks like this trend is on its way to becoming a mainstay. After attending the Natural Products Expo last month, I found that both new and well-established brands have been taking the public's demand for quality gluten-free foods to heart. From prepared meals to tasty snacks, here are some of the best gluten-free goods you can look forward to seeing at a store near you soon.
Amy's Breakfast Sandwich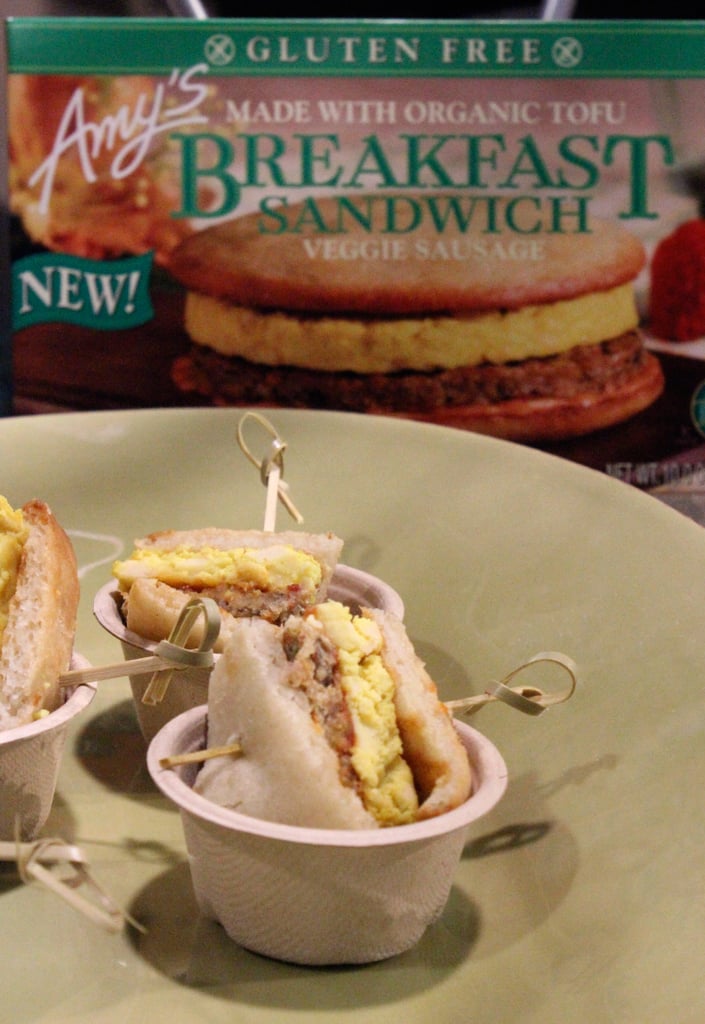 For busy mornings when you're craving a quick breakfast sandwich gluten-free, Amy's Kitchen [1] has come to the rescue. At the expo, the Petaluma-based brand unveiled a vegan and gluten-free offering made with tofu and vegan sausage on a gluten-free bun. I was a little hesitant as I took my first bite, but I was surprised by how much this sandwich hit the spot.
Mary's Gone Crackers Chocolate Grahams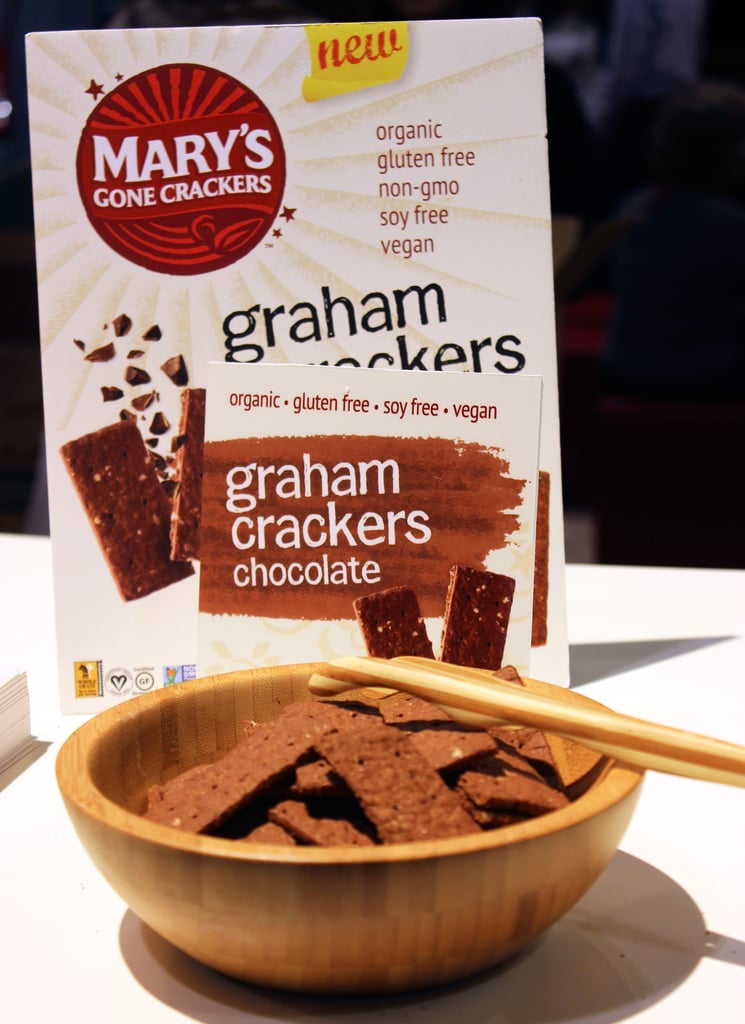 Last year, Mary's Gone Crackers [2] showed off its gluten-free graham crackers — the first of their kind — but this year, the booth took things to new heights with a chocolate graham, perfect for any sweet snack. Both will be available in stores this year!
Gluten Free Bistro Bites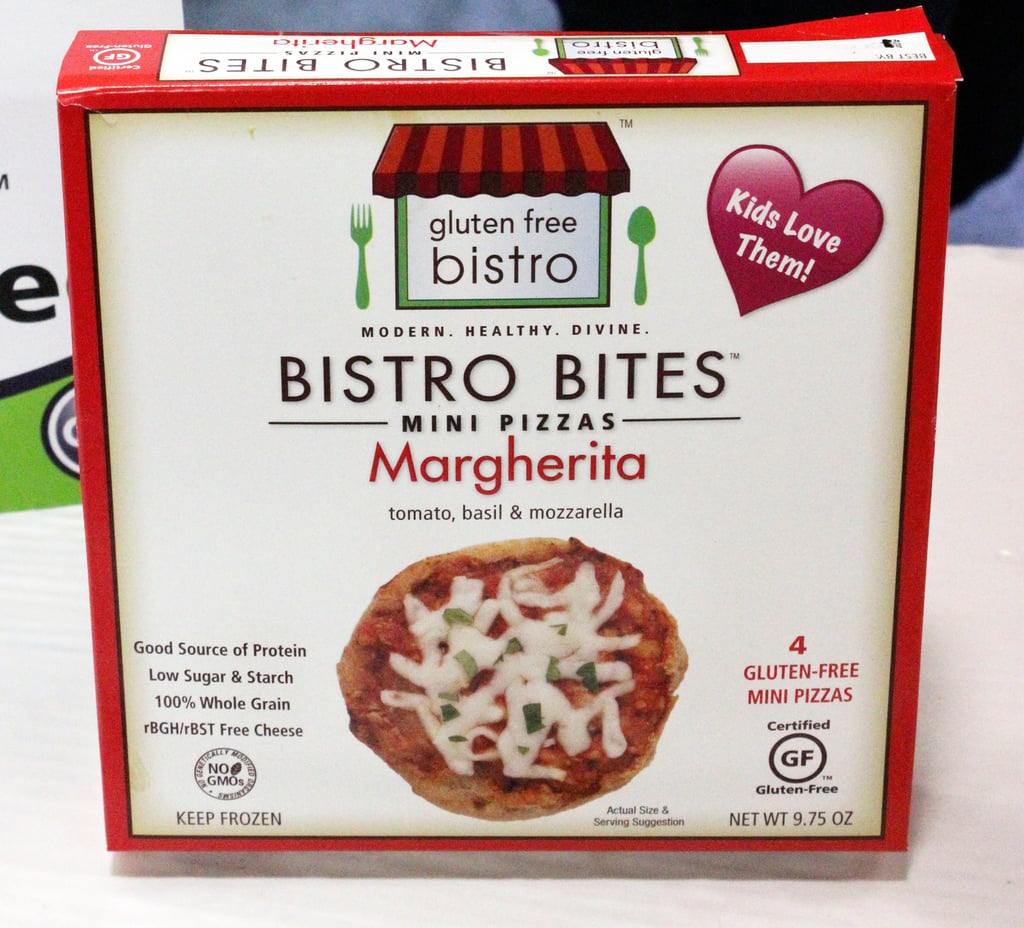 The expo hall was littered with gluten-free pizza left and right, but Boulder, CO-based Gluten Free Bistro [3]'s was the winner for me. The crust had a tasty texture, the sauce was smooth, and I appreciate that portion control was built into this pizza's design. Instead of heating up one enormous pie, you can enjoy a minipizza whenever you wish.
The Half-Baked Cookie Company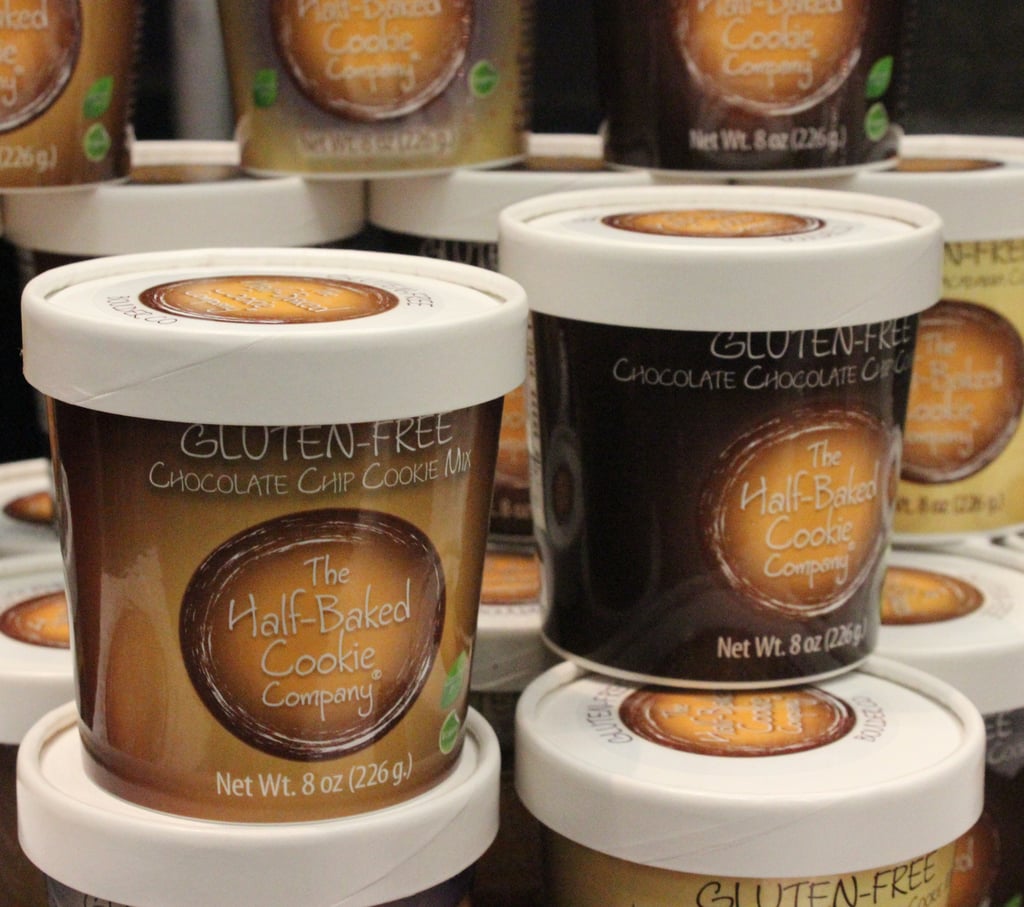 Another Boulder-based brand, The Half-Baked Cookie Company [4] made its Natural Products Expo debut this year, and I'm so glad I got to take a taste for myself. Many gluten-free cookie mixes leave much to be desired in the texture department, but when I took a bite of this deliciously moist yet crumbly cookie, I truly forgot that it was gluten-free. The classic chocolate chip was delicious, but the inventive blueberry and white chocolate cookie was my favorite flavor.
Ian's BBQ Chicken Nuggets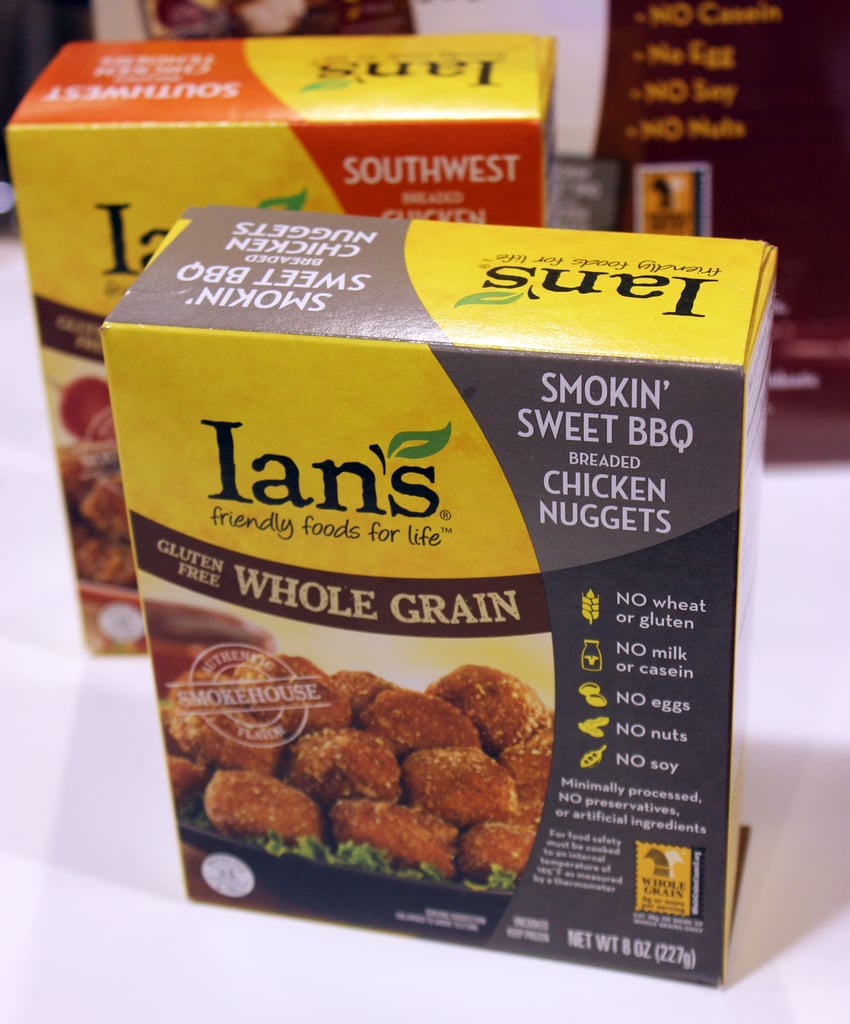 The folks at Ian's Natural Foods [5] do their best to accommodate a number of food allergies without sacrificing taste or texture, and the brand's new flavors of whole grain chicken nuggets were the gluten-free stars of the show.
The classic nuggets have been available for some time, but I had the chance to taste the new sweet BBQ and southwestern flavors at the expo. Anyone who craves chicken nuggets (or has kids with a gluten-intolerance) should grab a box once this Ian's offering is available nearby.
Food Should Taste Good Brown Rice Crackers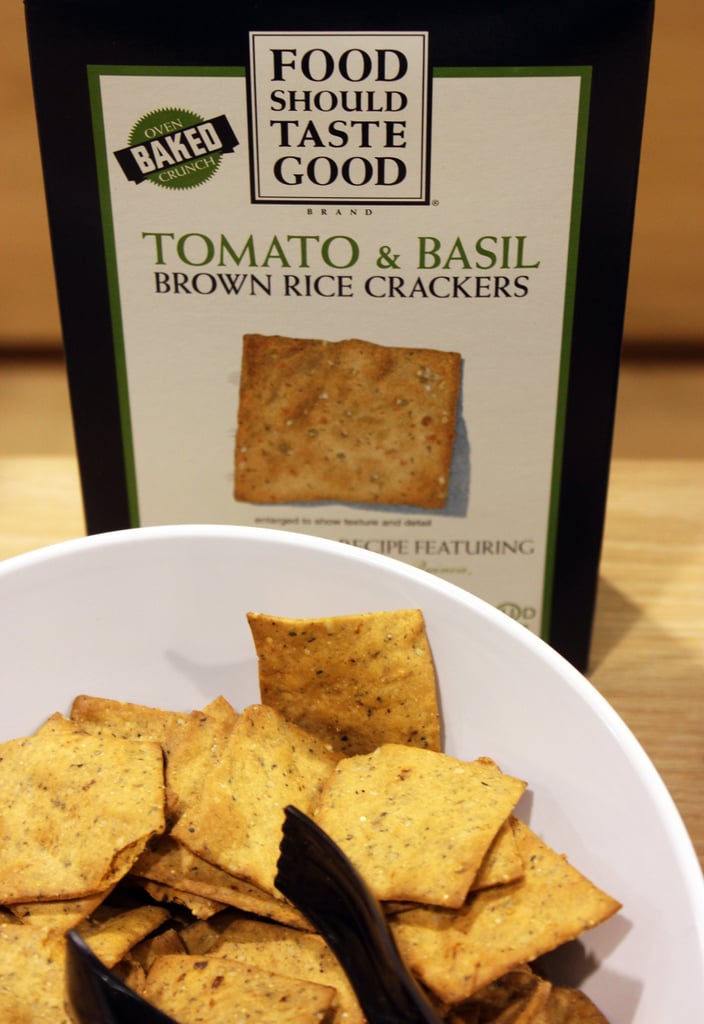 If you're looking for a gluten-free replacement for your wheat cracker habit, it's time to pick up a box of Food Should Taste Good [6]'s Brown Rice Crackers. These crisp baked bites would be a perfect vehicle for any dip, and just the right hint of Italian seasoning makes these crunchy crackers even more memorable.
Udi's Italian Lasagna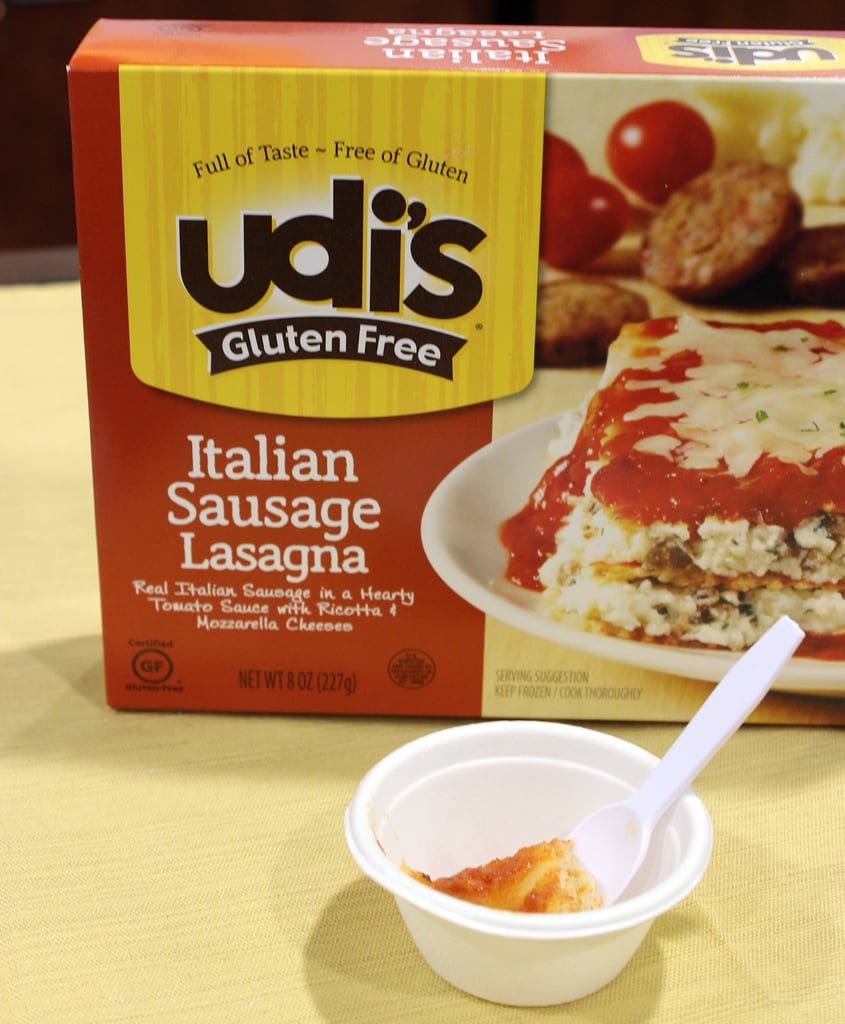 The brand Udi's [7] has been a supermarket staple in gluten-free goods, and its new frozen Italian sausage lasagna was one of the tastiest offerings at the expo. Layers of gluten-free noodles, light cheese, and tomato sauce will satisfy lasagna-lovers out there. Luckily, these meals are coming to a Whole Foods near you soon.