As cannabis continues to go mainstream [1], more and more companies are trying to figure out ways to incorporate the plant into friendly products. I've been dabbling in this "enhanced" category, which includes items like pot-infused olive oil [2], and it's been a nice change from the usual joint. But the latest product that's caught me by surprise is a line of cannabis-infused sparkling tonics called Legal [3]. I tested four of its all-natural sodas — all of which resulted in a nice, subtle buzz — and I've decided that I'd much rather sip on some Legal than beer.
Things to Know Before Drinking Legal
It's best for sharing with others. One person should not finish an entire 11.5 oz. bottle alone, unless they want to experience a brain-melting high. Each bottle comes with its own dose cup attached to the cap, similar to cough medicine. I highly recommend starting out with a full cap (the bottle's label also shows the recommended doses) and seeing how your body responds before drinking more. Because the product is lightly carbonated and a full bottle isn't meant to be taken alone, it's best split between two to three people, so that you're not left with flat soda.
Give it some time. Just like any other edible, the onset time will vary by person. You may feel the effects as soon as 10 minutes or as late as an hour or more. Do not make the rookie mistake of dosing again too soon because you don't feel anything. It will kick in all at once. Each bottle contains 20 mg of THC, which is double the recommended amount for a single person (again, please share). I personally found the timing to range from 10 to 45 minutes, depending on the strain.
Each bottle contains calories and a lot of sugar. I'm not going to lie — I was shocked at the nutritional facts. Despite Legal being all-natural and containing zero high-fructose corn syrup, each bottle is still packed with a ton of sugar (33 g) and calories (42 g). But keep in mind that you'd only be drinking a third or half the bottle by yourself.
The Buzz
I tend to stay away from edibles [4] because doses are typically more difficult to gauge, and I find the high to be a little too heavy compared to the effects of smoking weed [5]. But after drinking Legal, a light, clear-headed buzz crept up on me. I was still highly functional while feeling weed's equivalent to being slightly tipsy. It was also perfect for drinking in a social setting, which isn't always the case when you're stoned at a party. Since every Legal bottle comes with a dose cup, I think it's particularly great for those who are new to cannabis.
See my review of each flavor ahead!
Espresso Mocha (Sativa)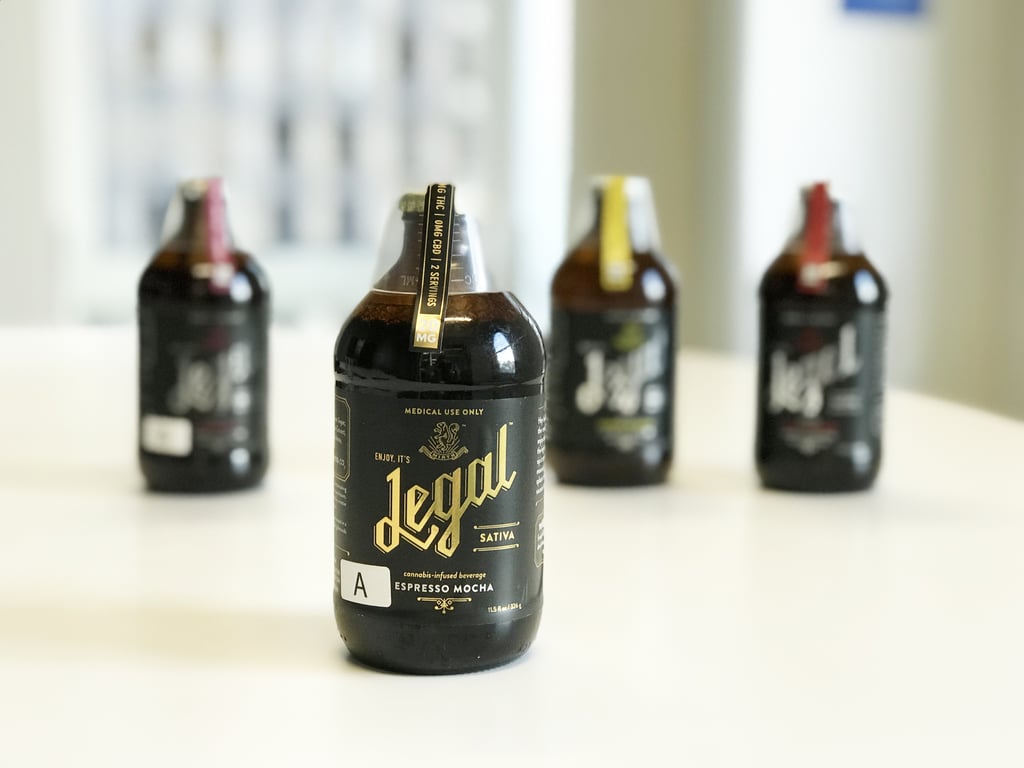 When to drink: At the beginning of your day (perfect for when you want to wake and bake).
Tasting notes: This was one was actually my favorite of them all. Once I got past the carbonation, I was able to enjoy the dark chocolate and rich espresso flavors of every sip.
Effects: An uplifting and energized high.
Pomegranate (Sativa)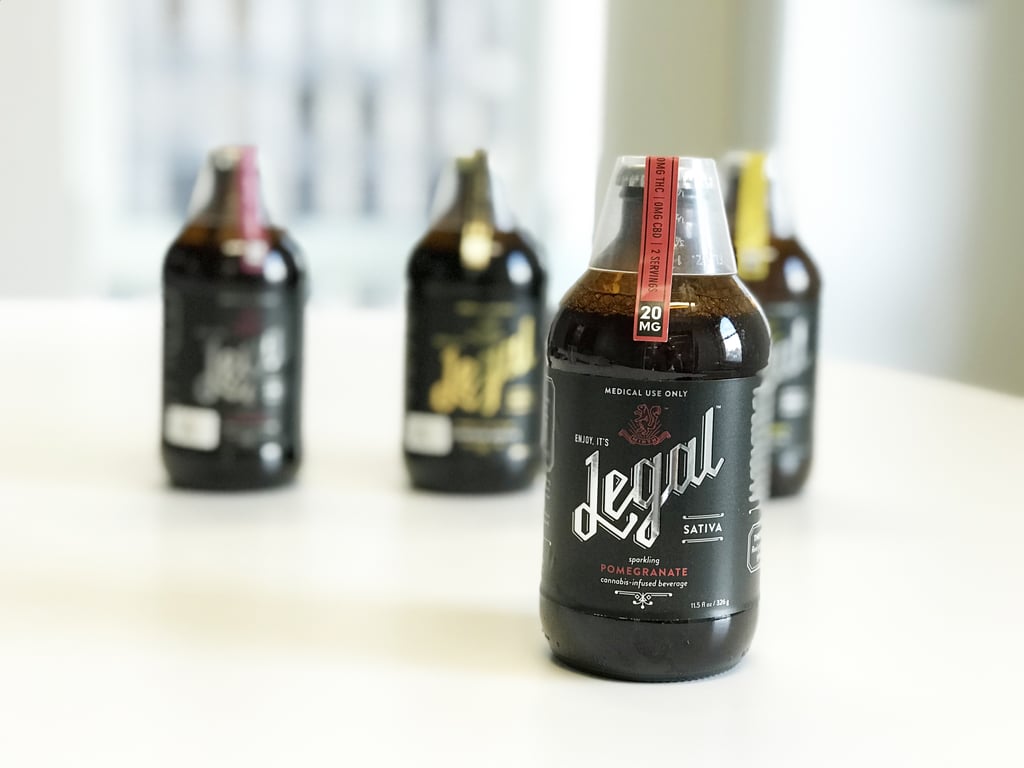 When to drink: Anytime.
Tasting notes: I found it to be a little too sweet, but the pomegranate flavors were present.
Effects: A calm, slight buzz.
Lemon Ginger (Indica)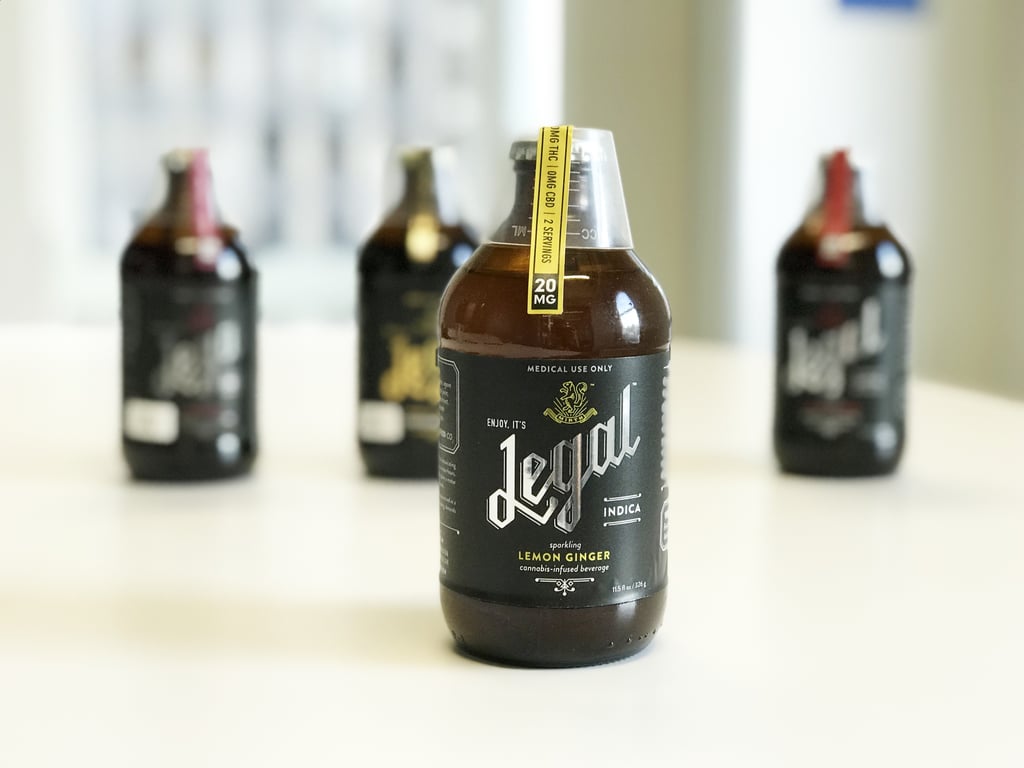 When to drink: Before bed or when you're not trying to leave the couch.
Tasting notes: Even as a fan of ginger, I was disappointed to enjoy this flavor the least. It reminded me of kombucha.
Effects: A relaxing high that led to a deep slumber.
Cranberry CBD (CBD and THC)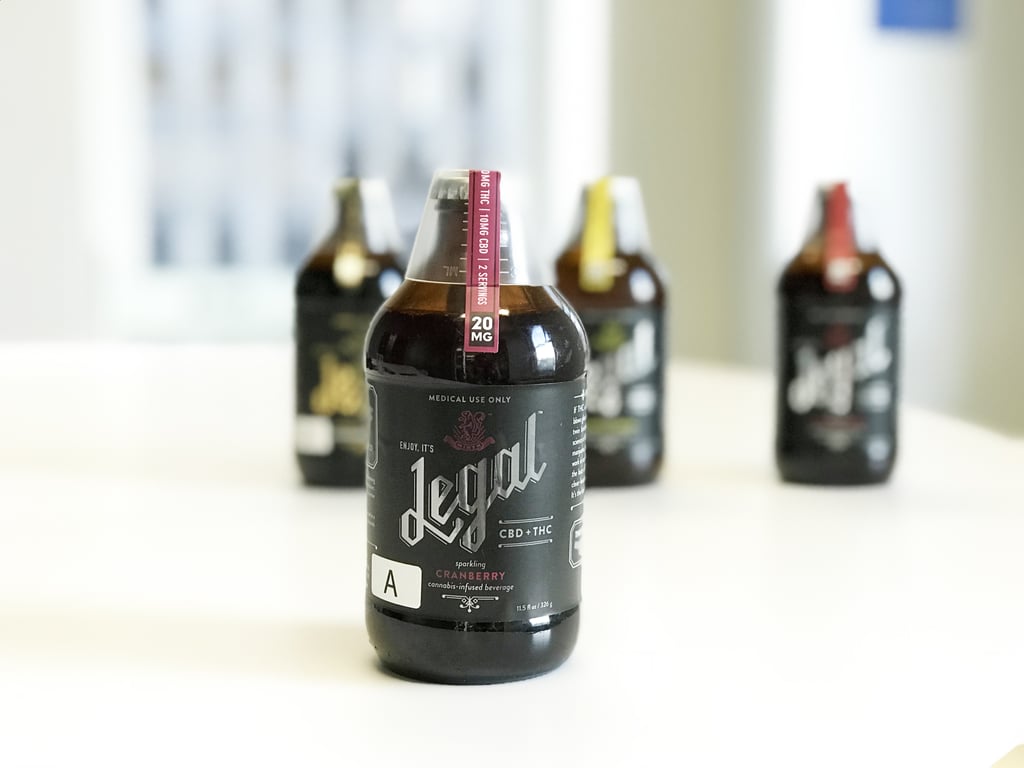 When to drink: After a long day.
Tasting notes: This definitely had a strong cranberry taste, but it wasn't so overwhelming that it turned me off.
Effects: A nice body high, thanks to the CBD.