In celebration of warmer weather, there's simply nothing better than a perfectly charred, ridiculously juicy burger — whether it's nestled between two truffle mac 'n' cheese buns, threaded onto a skewer, or transformed into a classic cheddar cheeseburger. Here are a few takes on this American classic that we can't stop craving.
Shake Shack Shackburger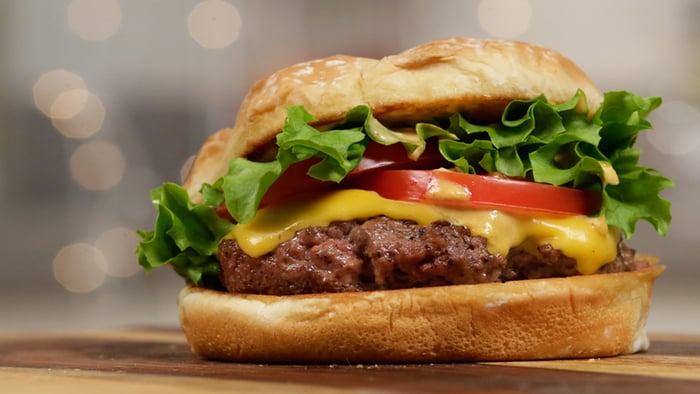 Before getting experimental with burger variations, it's important to learn how to make a cheeseburger the right way. We can think of no better take on this cookout star than NYC icon Shake Shack's Shackburger [1].
Goat Cheese Guac Burgers With Cheddar and Caramelized Onions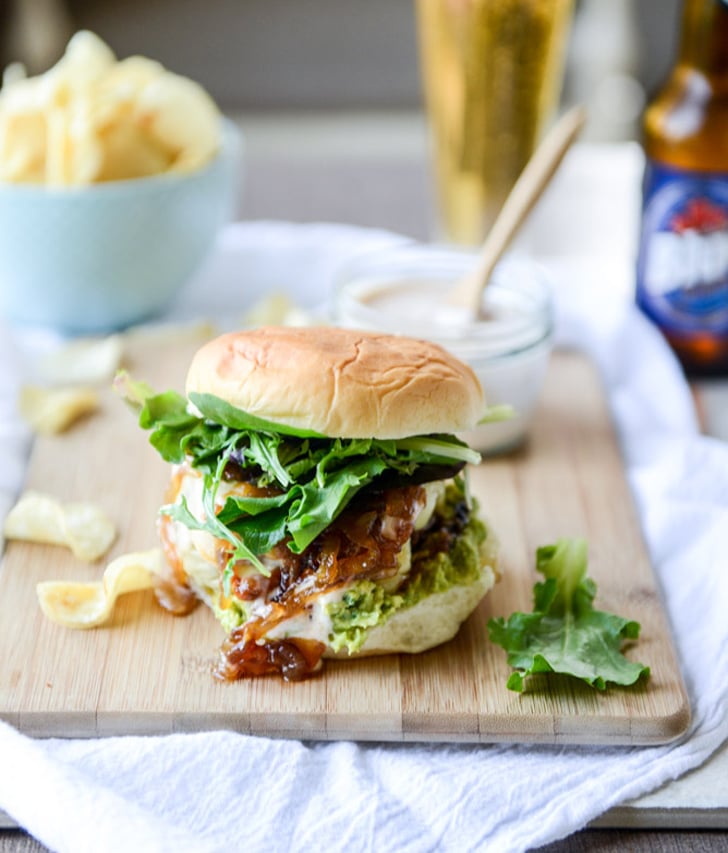 There's a lot going on with this option: the patties are stuffed with goat cheese [2] and toppings include guacamole, cheddar, barbecue mayo, and caramelized onions.
Hawaiian Burger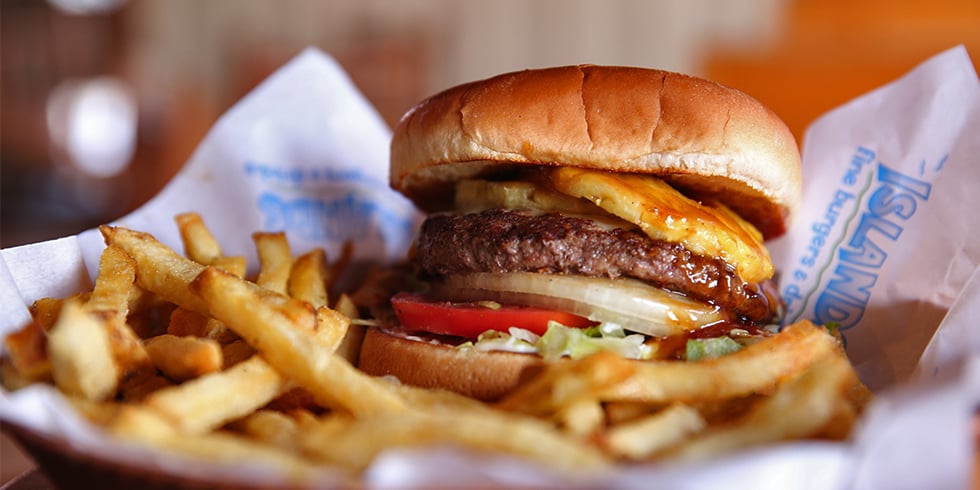 Grilled pineapple rings and tangy teriyaki sauce give this otherwise classic burger a must-try Hawaiian twist [3].
Campfire Breakfast Burger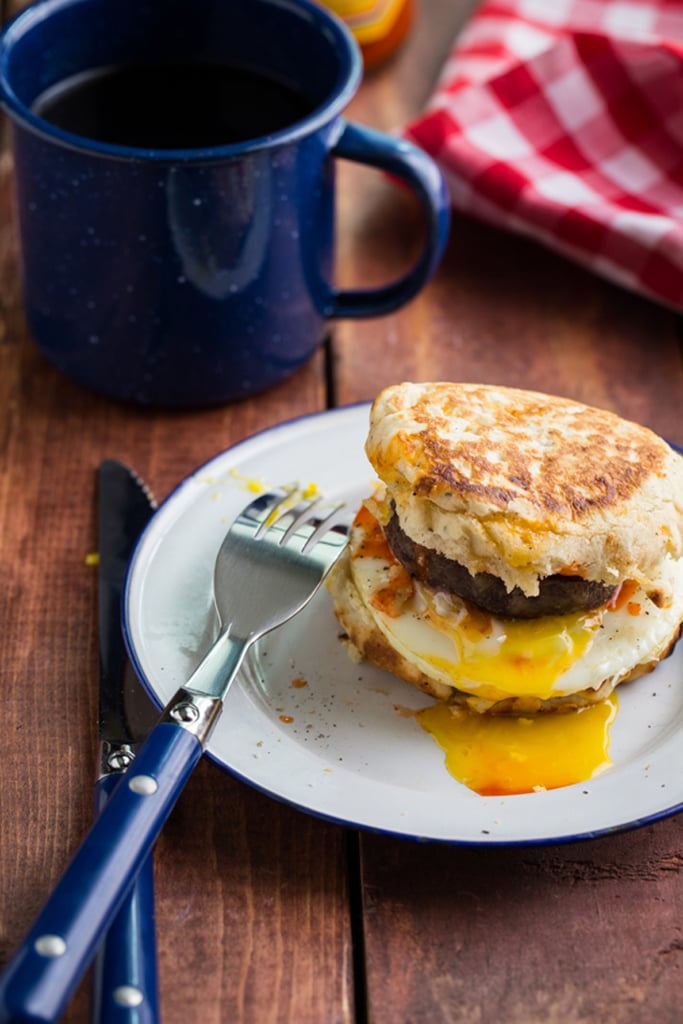 The next time you go camping, go beyond eggs and bacon and make this biscuit breakfast burger [4] instead.
Taleggio Burgers With Spicy Pancetta and Pear and Blueberry Chutney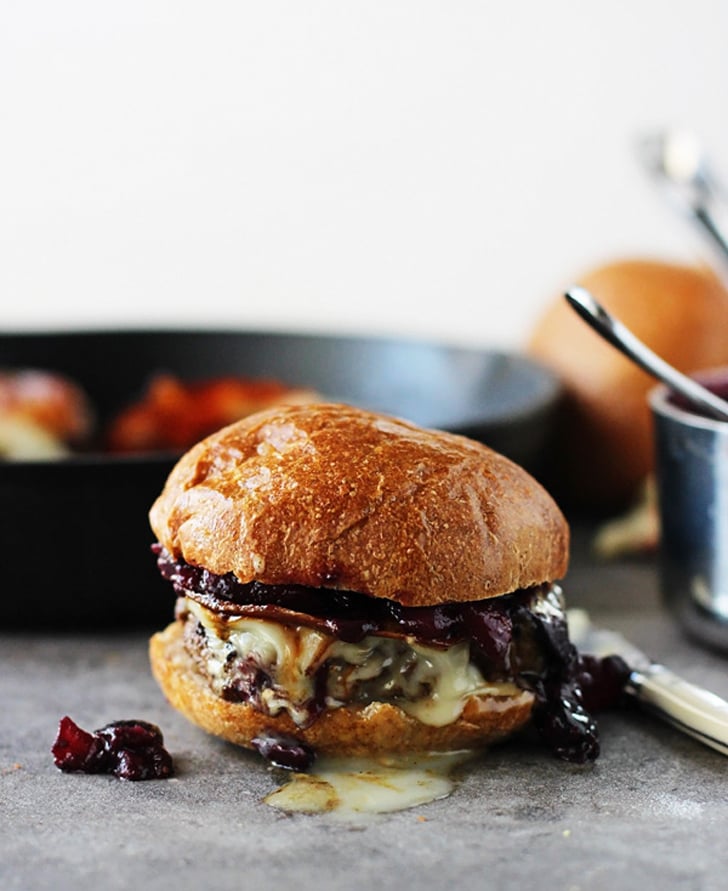 Bold and funky taleggio, salty pancetta, and a sweet pear and blueberry compote add interest to this recipe [5].
Fried Mozzarella and Caramelized Peach Caprese Burger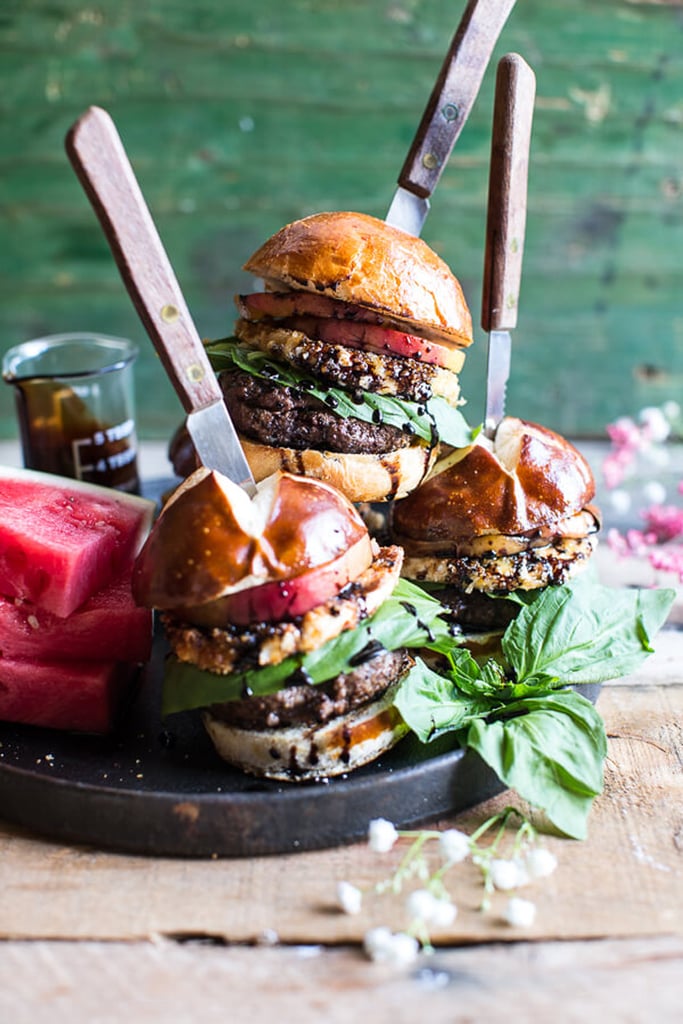 For a supersummery take on the burger, make this caprese-inspired riff [6] that's topped with fried mozzarella, caramelized peaches, and basil.
Cheesy Pickle Pretzel Sliders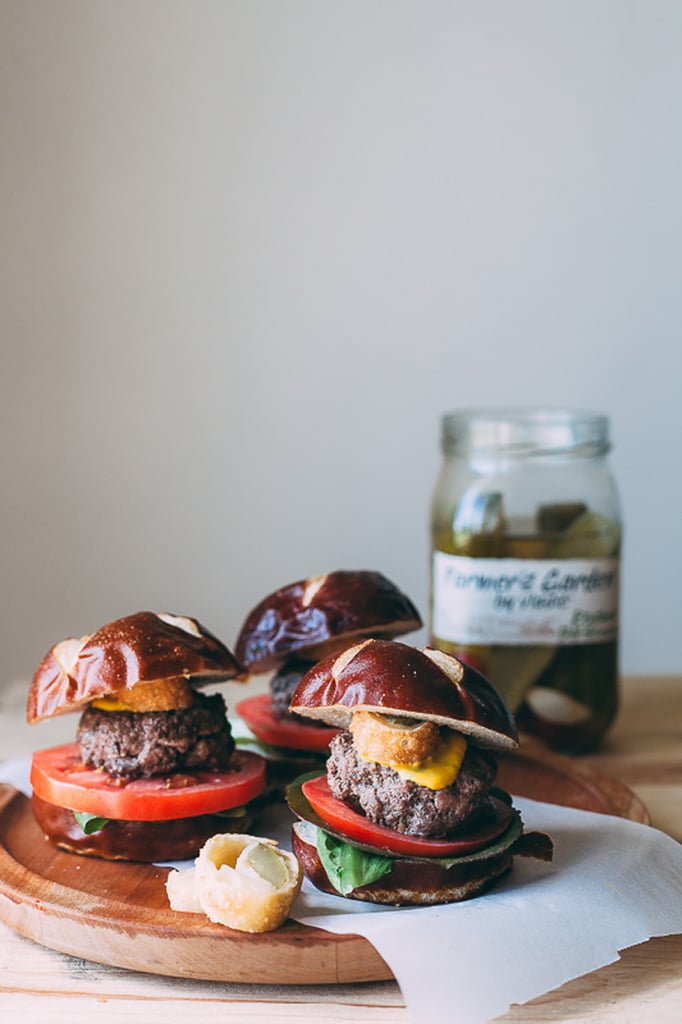 Go gourmet with cheesy fried-pickle pretzel sliders [7].
Blue Cheese Burgers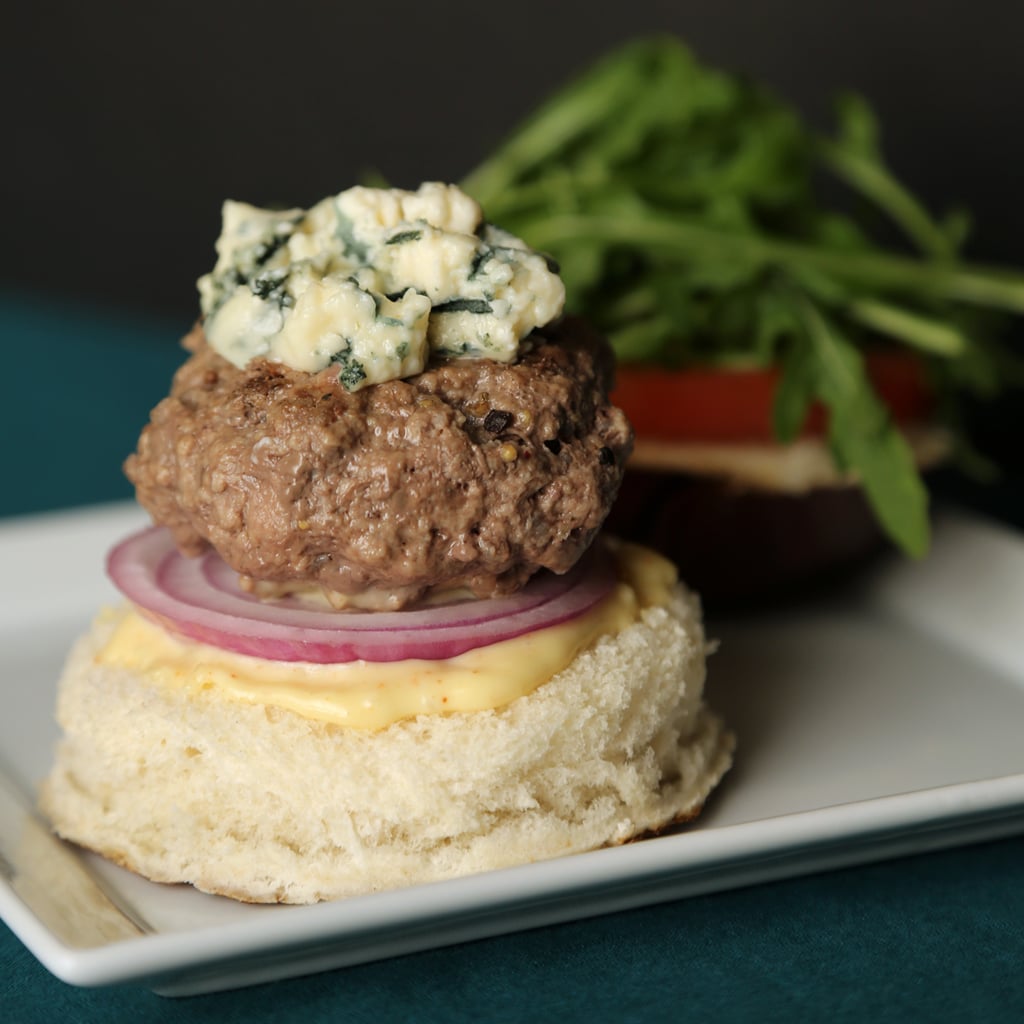 Don't be afraid to mix blue cheese into your patty [8] — the result is a heightened level of sophistication.
Burger Skewers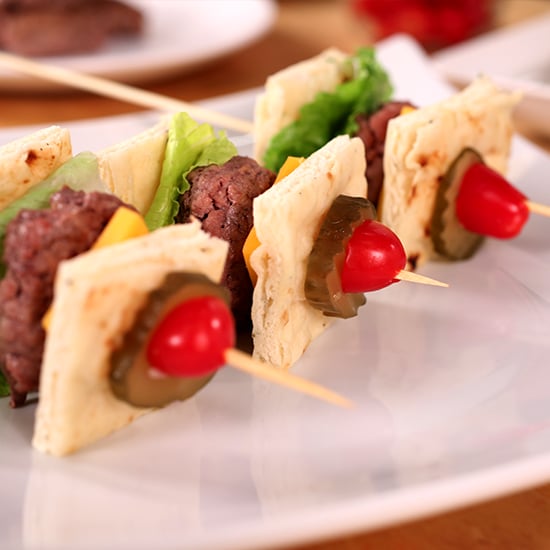 Let's face it: burgers are a messy food that's best eaten sitting down. That is, unless you make them mini and thread them onto skewers [9] for a cocktail-party finger-food twist.
Ramen Burger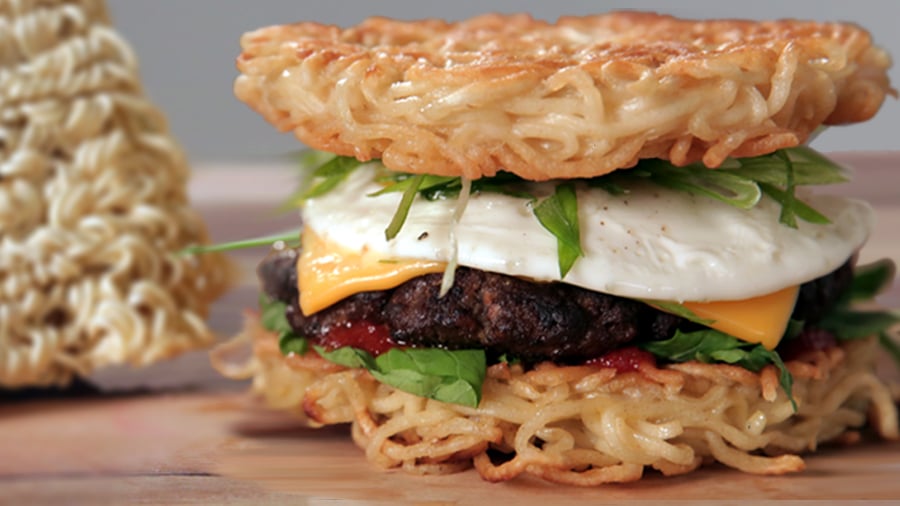 Get in on the ramen craze by making our take on Keizo Shimamoto's shoyu-glazed ramen burger [10].
Queso Hamburger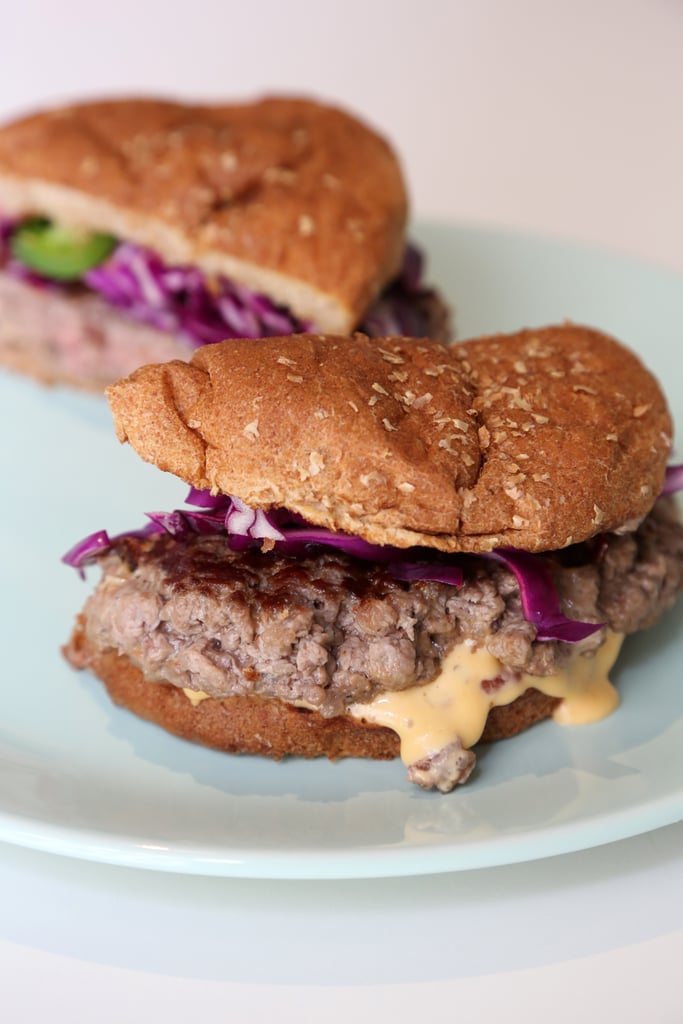 Instead of a slice of cheddar, top your cheeseburger with tangy homemade queso [11].
Burger With Homemade Potato Buns and Secret Sauce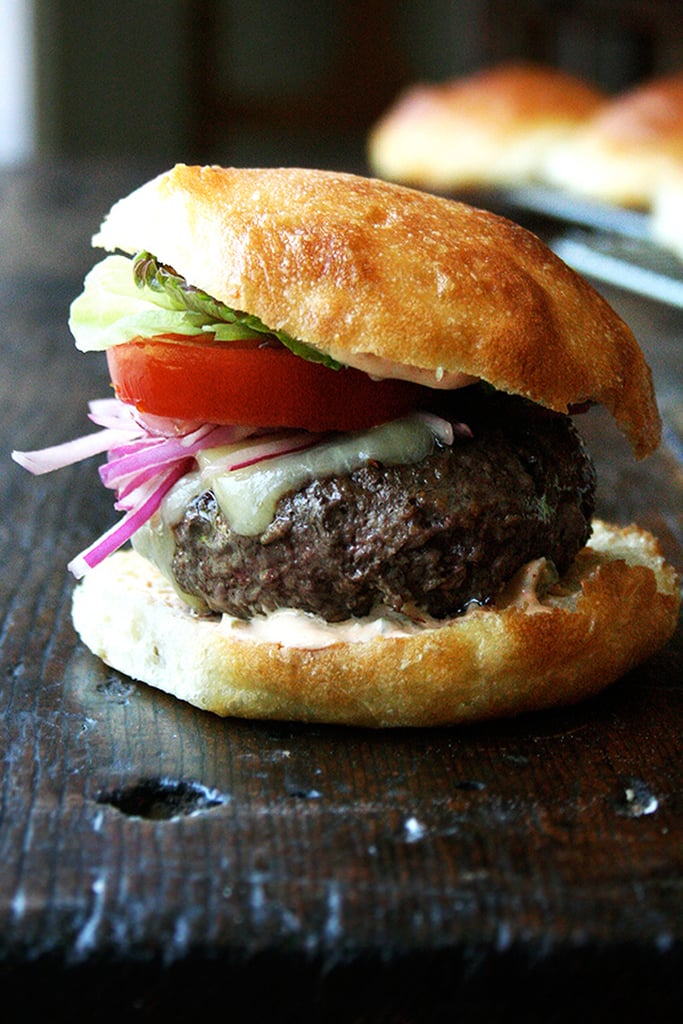 Homemade potato buns, macerated onions, and secret sauce [12] take this burger from ordinary to extraordinary.
Scallion-and-Brie-Stuffed Burgers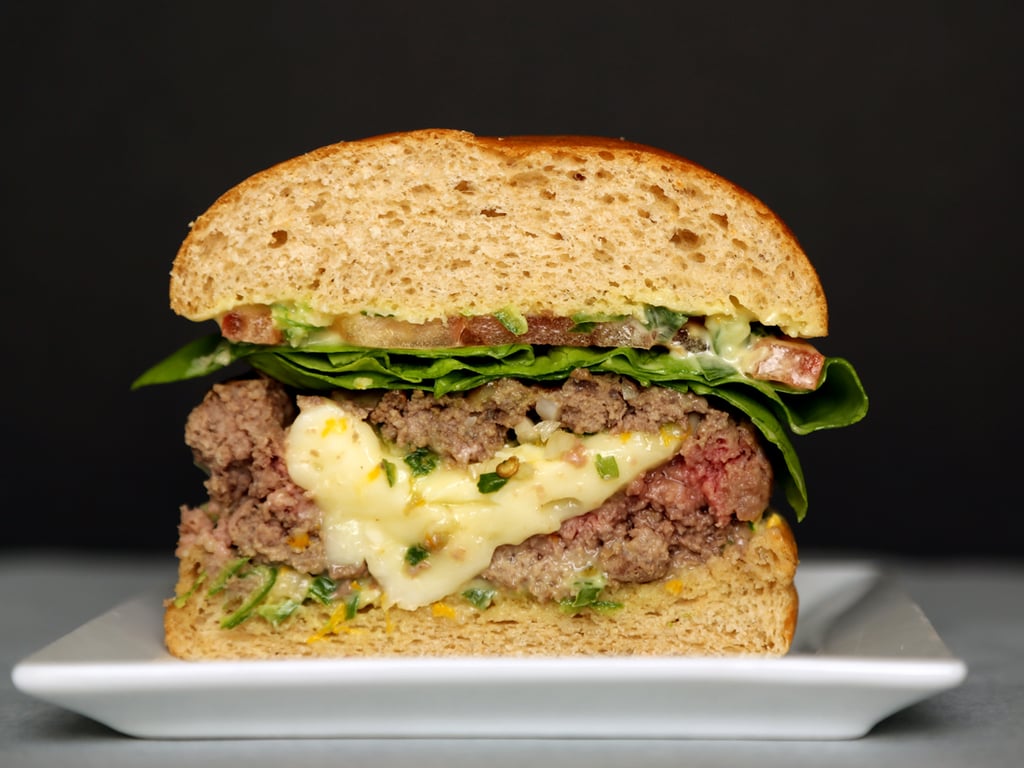 The highbrow take on Minnesota's iconic Juicy Lucy [13] is stuffed with an oozing brie center [14] and slathered with spicy scallion mayo.
Eggs Benedict Burger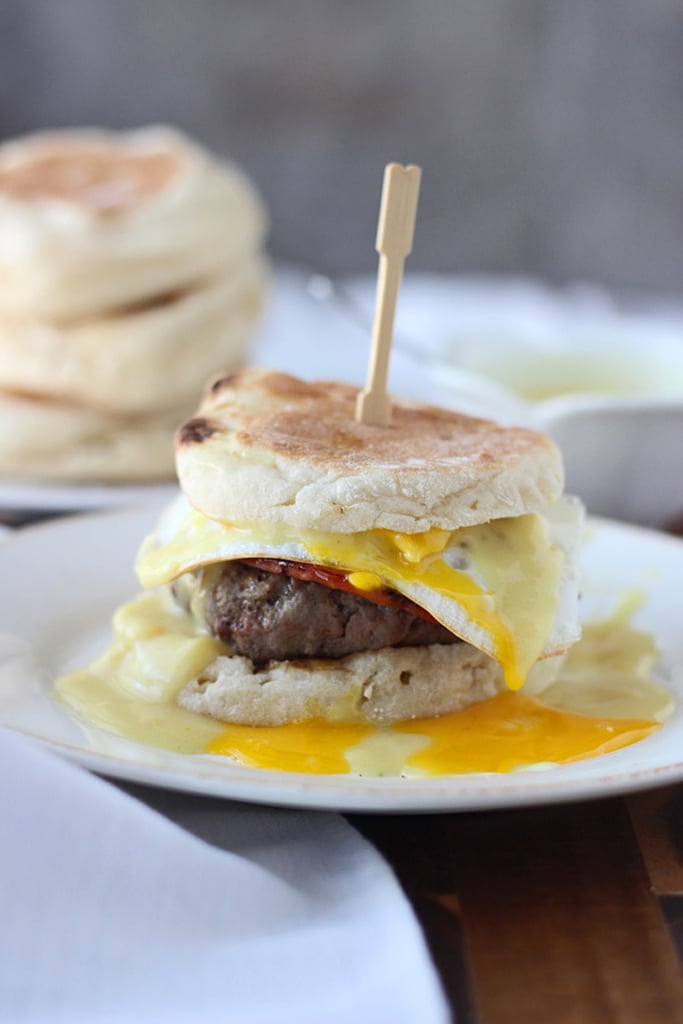 For a meatier dinner-ready take on eggs benedict, substitute a burger patty for Canadian bacon [15].
Truffle Mac 'n' Cheese Burger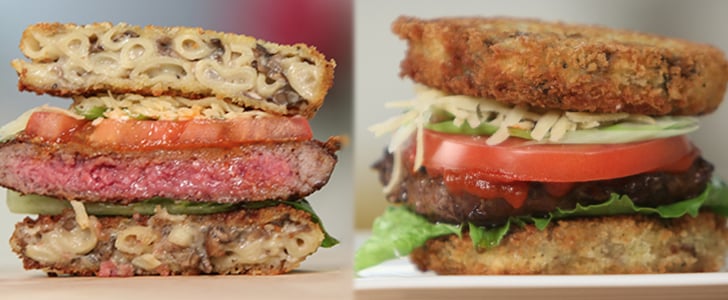 Indulge in two epic comfort foods — mac 'n' cheese and a juicy burger — in one bite with this recipe that transforms creamy, cheesy pasta into burger buns [16].
Totchos Supreme Burgers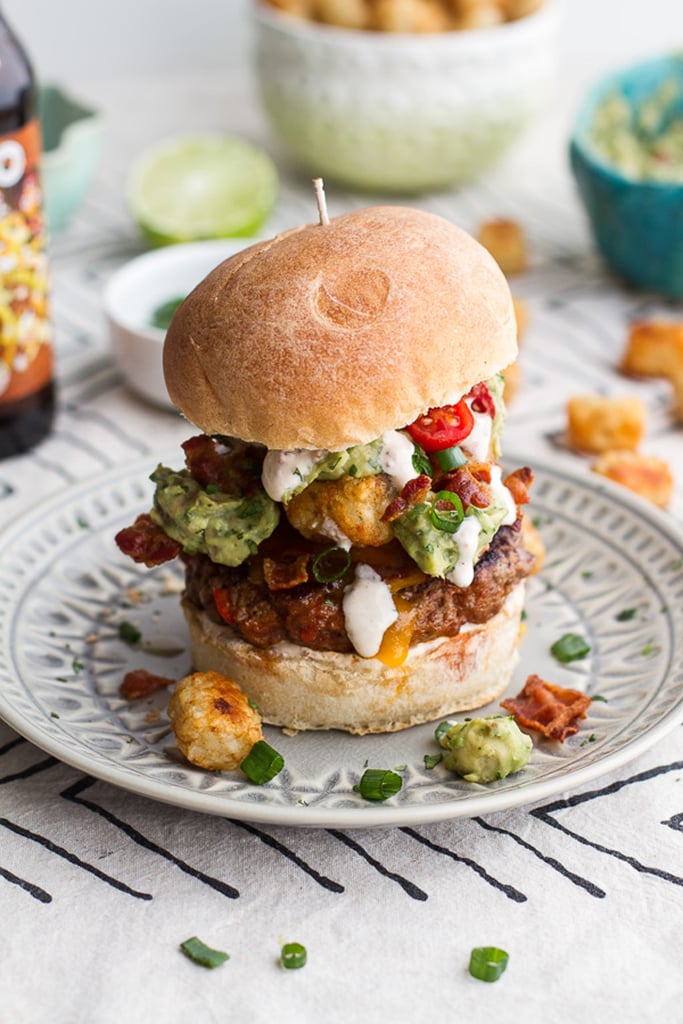 No need to choose between nachos, tater tots, or burgers; this recipe has it all [17].
Monte Cristo Burger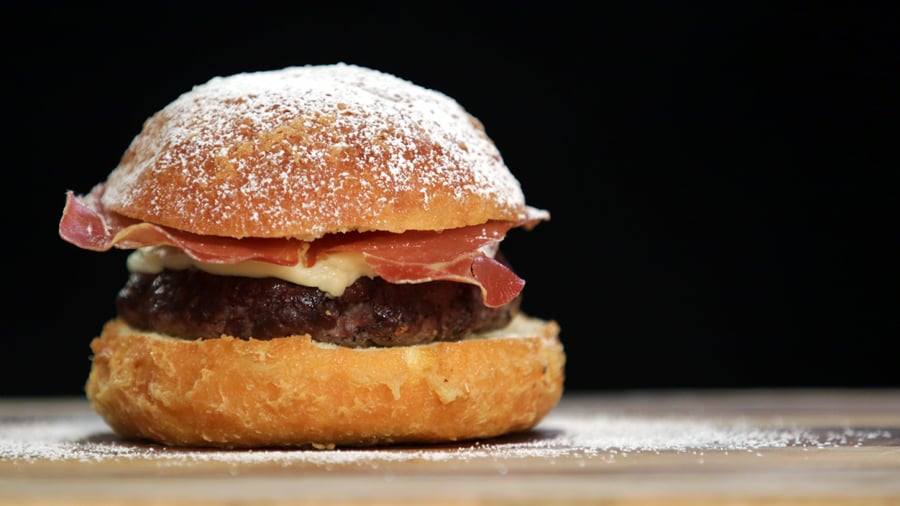 You've had Monte Cristo sandwiches and classic cheeseburgers, but have you ever tried a Monte Cristo burger [18] (an ingenious mashup of the two)? It's topped with prosciutto chips — just sayin'!
Bruschetta Burger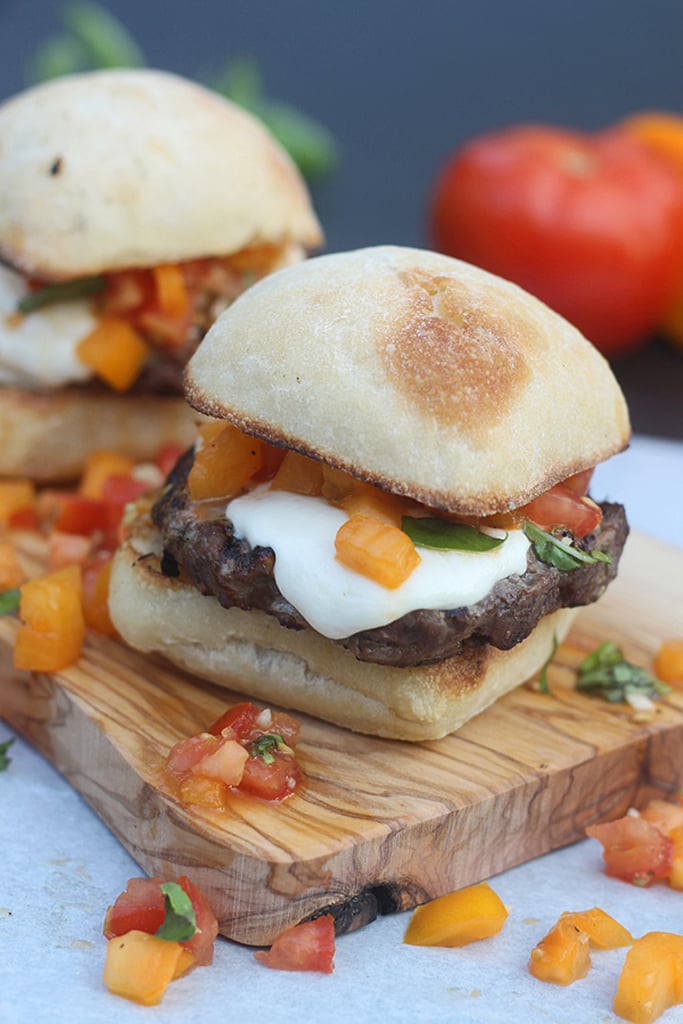 Take advantage of fresh Summer produce by topping a burger with traditional bruschetta ingredients [19].