While we often talk about wine as a pairing with food, it's also a great ingredient to go in food. Cook up these nine recipes that give your favorite whites and reds a different function — braising and simmering included. Whether you use your party leftovers or brand-new bottles, we'll cheers to their newfound purpose in the kitchen.
Photos: Nicole Perry and Lauren Hendrickson
Seared Scallops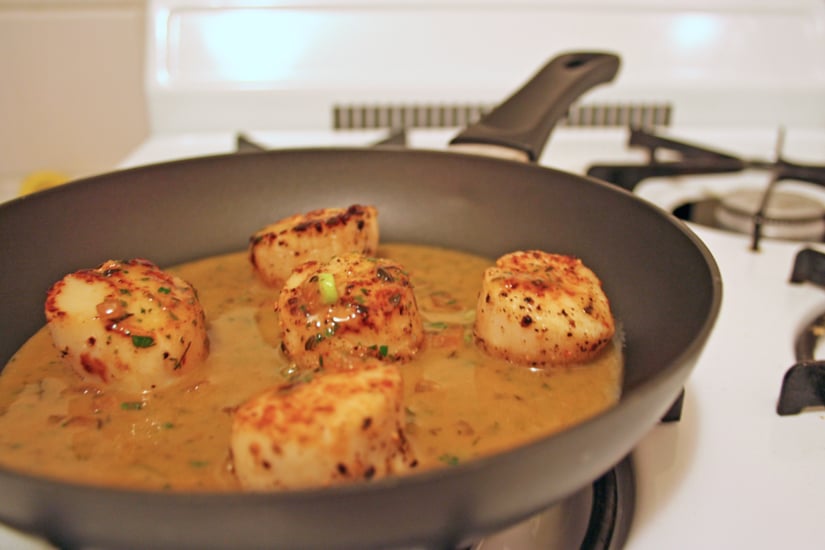 Because of their mild taste, pair scallops with a buttery wine sauce [1] for a recipe that's rich with flavor. Try your hand at more easy-to-follow tips to make a meal that's crispy on the outside and tender on the inside.
Photo: Anna Monette Roberts
Steamed Mussels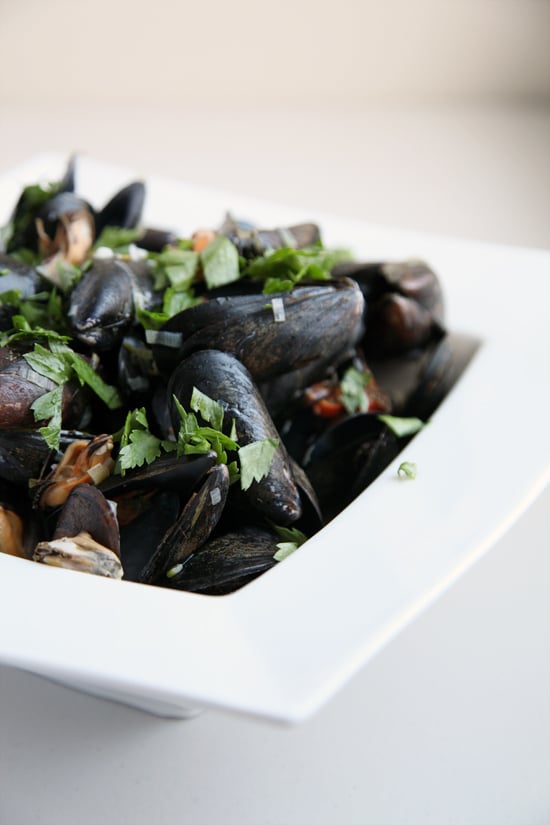 Put your Sauvignon Blancs or Pinot Grigios to use with this steamed mussels recipe from Julia Child [2]. Bring the dry whites (along with parsley sprigs, thyme, pepper, and more) to a simmer for some shellfish goodness.
Photo: Nicole Perry
Brie Pasta
This pasta dish is all about the creamy brie sauce [3]. But that sauce get its flavor with help from some dry white wine that you can pull straight from your shelf.
Photo: Lauren Hendrickson
Ramen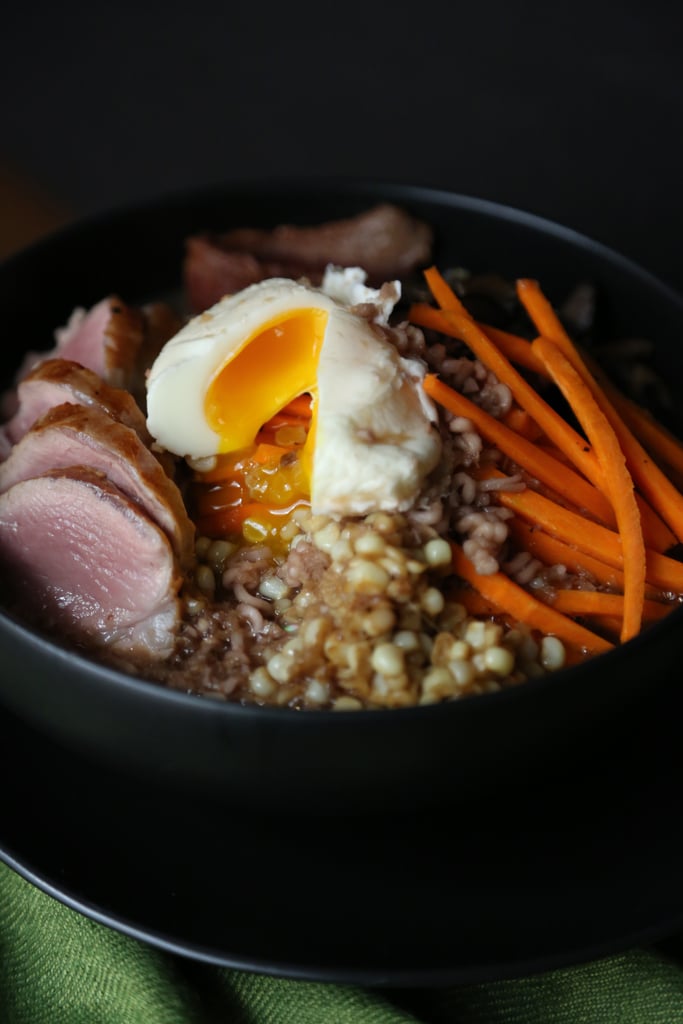 A light-bodied red like Pinot Noir added to the broth [4] balances out the richness of the ramen.
Photo: Anna Monette Roberts
Breaded Pork
The key to this breaded pork cutlets recipe [5] lies in its punchy sauce. Made from a combination of Dijon mustard and half a cup of white wine, it's something you'll want to drizzle on more than just pork.
Photo: Susannah Chen
Beef Brisket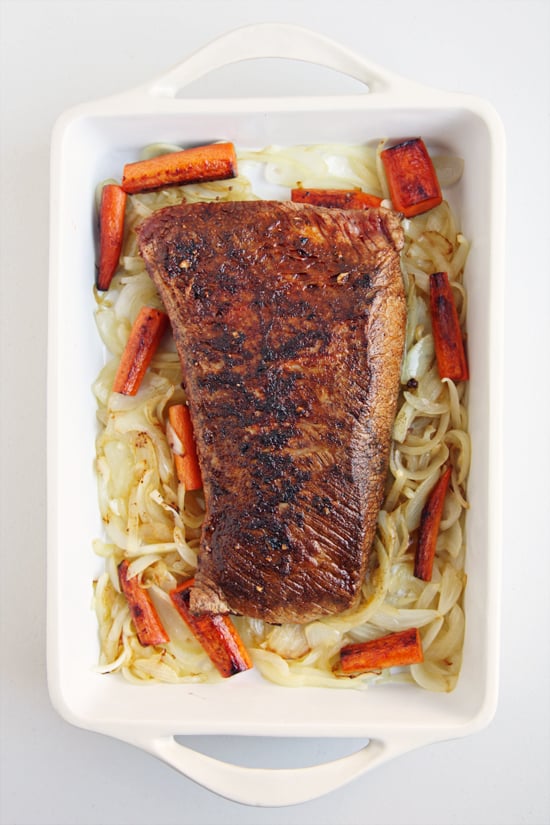 This wine-braised brisket recipe [6] comes directly from actress, singer, and cookbook author Gwyneth Paltrow [7]. Combine dry red wine with chicken stock to not only marinate the brisket and vegetables, but also deglaze the pan for a celebrity-worthy meal.
Photo: Nicole Perry
Saffron Mussels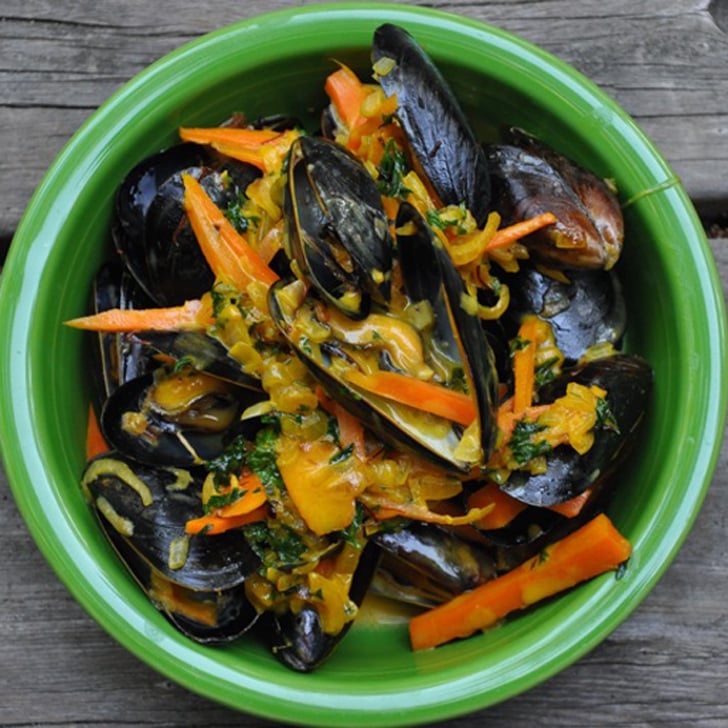 Combine dry white wine with saffron, carrots, and more to make a scrumptious broth that you'll pour over cooked mussels [8]. Even though it sounds like an elaborate process, it's actually a dish that requires little cooking time or prep work.
Photo: Lauren Hendrickson
Roast Chicken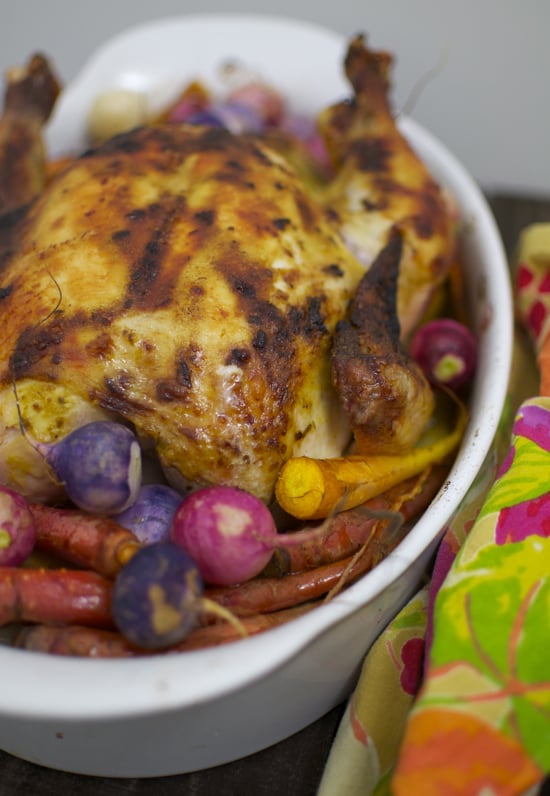 Prepare for this roasted chicken recipe [9] by adding white wine, along with chicken broth, to the bottom of the pan. You'll want to make this dish during this time of year especially, because it calls for plenty of bright Spring veggies.
Photo: Lauren Hendrickson
Brazilian Chicken Stew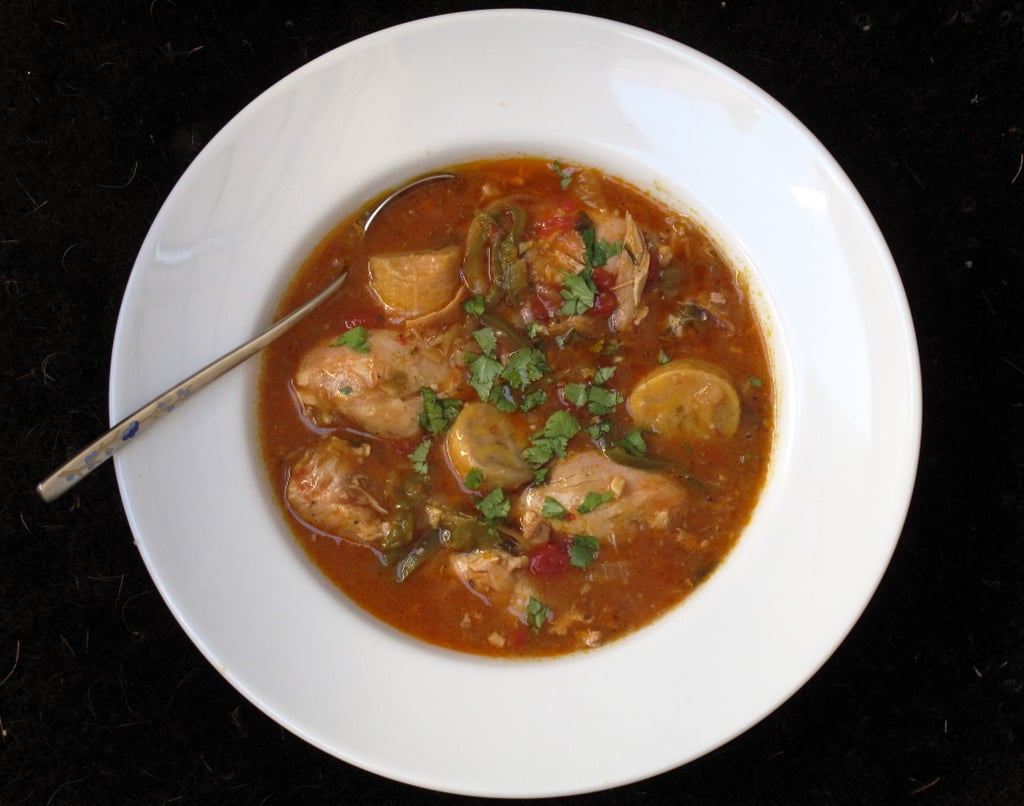 Welcome Brazil into your kitchen when you try out this plantain and chicken stew [10] recipe. It calls for half a cup of white wine that will play a major role in getting the chicken so tender that it falls off the bone.
Photo: Susannah Chen