Kate Winslet [1]'s steamy handprint sliding down the window, Julia Roberts [2] on top of a piano, Ryan Gosling [3] shirtless [4] and very, very wet. Whether they're realistic or totally over-the-top, a good movie sex scene [5] is something that no one can deny they love, especially the ridiculously romantic ones with rising music and tension-filled backstories. We've rounded up some of the sexiest encounters in movie history [6]; prepare to swoon.
Risky Business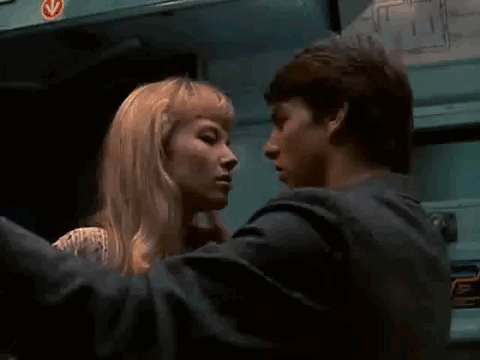 Sex on a train? Seems problematic (and kind of bumpy), but Tom Cruise [8] and Rebecca De Mornay made it look like a piece of very delicious cake in Risky Business.
Wild Things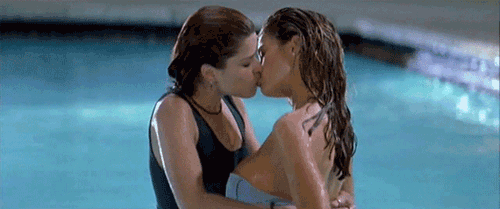 Two manipulative women from different social spheres doing it in a pool while simultaneously betraying each other? Yeah, this scene from erotic thriller Wild Things is pretty much the epitome of all things dark and sexy.
Blue Valentine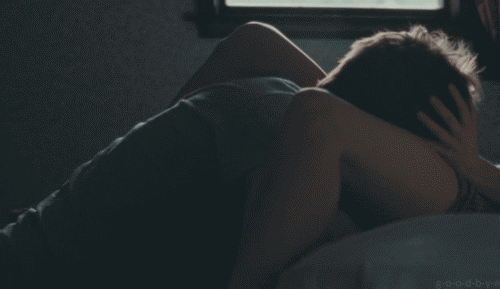 Despite the overall darkness of Blue Valentine, some very happy memories of the couple's relationship early on are still included for our viewing pleasure. This moment is exhibit A.
Basic Instinct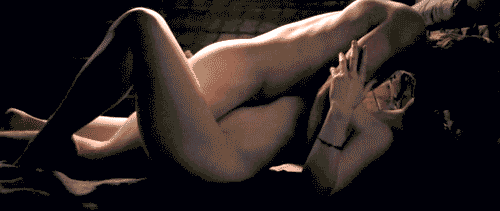 It's pretty hard to pick just one supersexy scene in this erotic thriller since that's pretty much what is going on in most of the controversial film.
Ghost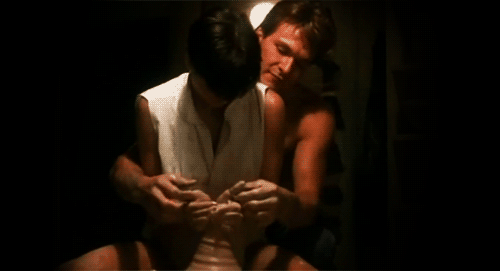 One of the most famous love scenes of all time comes courtesy of Ghost, where Patrick Swayze and Demi Moore [9] make pottery look sexier than we ever thought possible.
The Fault in Our Stars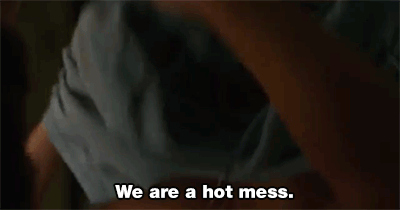 When Hazel Grace and Augustus Waters finally make it happen in The Fault in Our Stars it's ridiculously sweet with just a side of sexy. It's a great moment mainly because it depicts a very real thing happening in an authentic way. So many tears.
Romeo + Juliet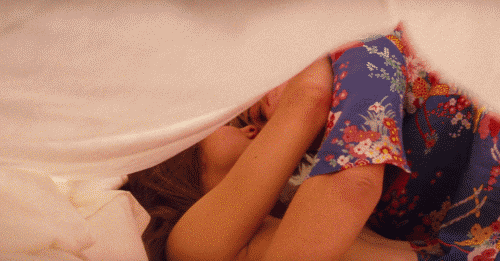 The between-the-sheets session with the world's most famous star-crossed lovers was perfect for two reasons: 1) It was sensual, sweet, and innocent — a perfect representation of Romeo and Juliet's love story, and 2) Leo.
Brokeback Mountain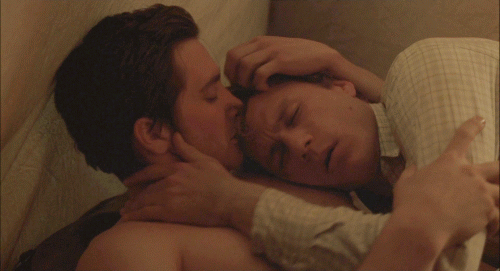 Brokeback Mountain made our hearts simultaneously swell with happiness and break into pieces. The tent scene in the movie is what Summer love dreams are made of — so at least viewers have it to hold on to when all is said and done.
Secretary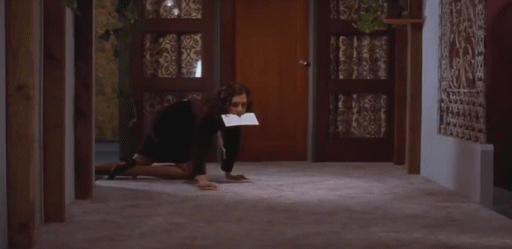 The secretary affair fantasy is on par with the schoolgirl one in that, while not necessarily all that original, it is a pretty solid (and kinky) classic.
Center Stage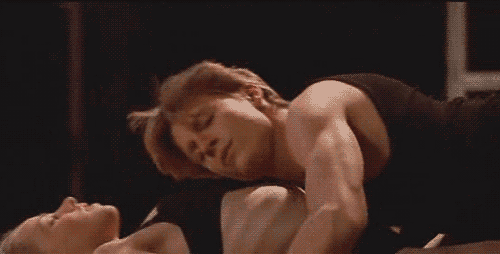 OK, so the lead ballerinas in Center Stage did not actually bang at this moment in the film (although they did do the deed), but the sexual tension and notable lack of clothing involved during this performance made it even hotter than the real deal.
Y Tu Mamá También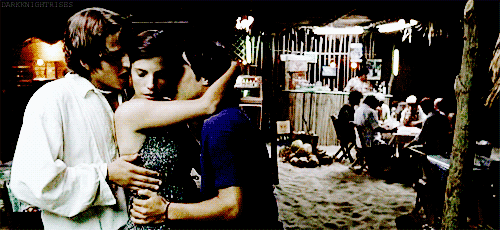 Y Tu Mamá También reaches its literal and figurative climax right about the time the tension between two male best friends leads to a sensual encounter with the older woman they are both vying for.
Pretty Woman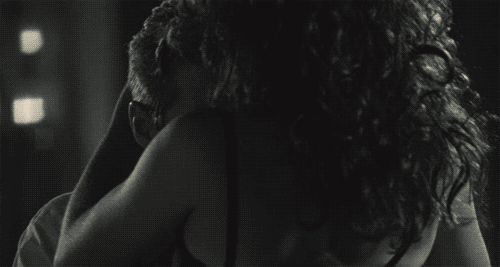 Sex on a piano. Need we say more?
The Notebook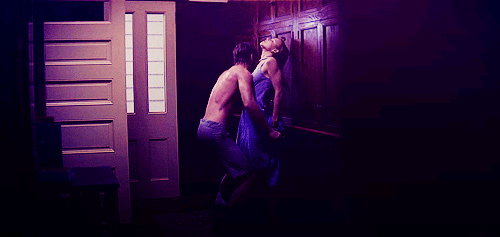 The Notebook brought us sweet Summer love, soul mate romance, and a smoldering sex scene when Noah and Allie finally unite after years of being apart.
The Twilight Saga: Breaking Dawn — Part 1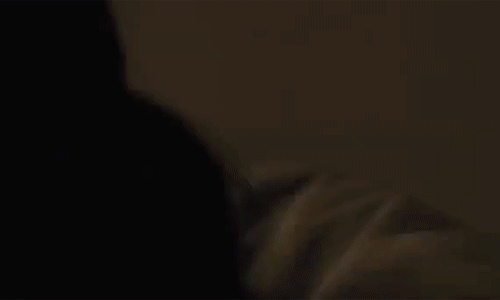 It only took them three books, one wedding [10], and an unfathomable amount of longing glances, but Edward and Bella finally seal the deal in Breaking Dawn — Part 1, and the bed-breaking bang session does not disappoint.
Dirty Dancing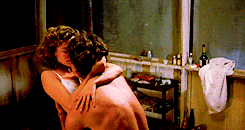 What is sexier than being half naked and dancing all up on each other? Nothing. Nothing is sexier than that — which is why this Dirty Dancing scene is one of the steamiest ever. They are definitely having the time of their lives.
Black Swan
The trippy sex scene in Black Swan may have been just a figment of Nina Sayers's crazy ballerina imagination, but it's still up there as one of the most memorable in recent movie history.
Gangster Squad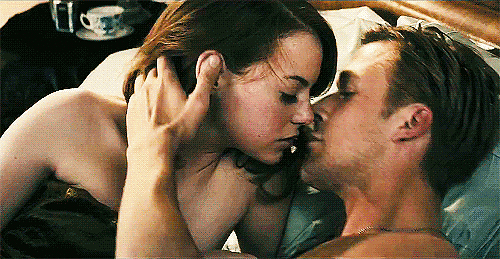 While we didn't get to see the full-on action between Ryan Gosling [11]'s and Emma Stone [12]'s characters in Gangster Squad, even the postcoital makeout session was so sexy we had to include it. They left the rest to our imaginations . . .
Cruel Intentions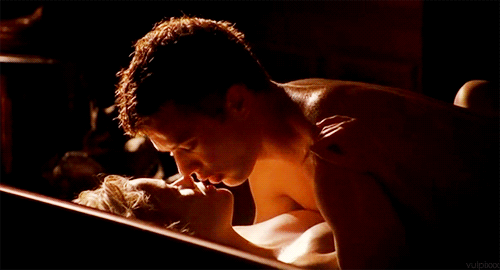 No one in the wide world can hear Counting Crows' "Colorblind" without seeing the scene from Cruel Intentions in their minds — you know, rising music, Sebastian at the top of the elevator, Annette coming to meet her bad boy, telling him, "I'm impressed." His response? "Well, I'm in love." SWOON.
Blue Is the Warmest Color

The documentary-style filming of coming-of-age film Blue Is the Warmest Color made the entire movie feel very real, including Adèle's first sexual experience with a woman.
40 Days and 40 Nights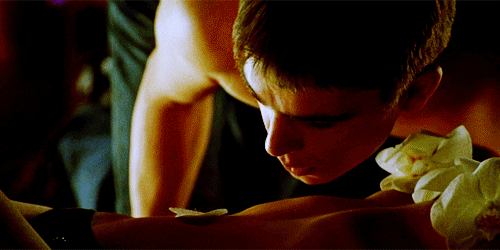 Josh Hartnett [13] is abstaining from sex in 40 Days and 40 Nights, but he still manages to bring his girlfriend to orgasm without touching her. As her friend Sam says, "From a flower? Like a vibrating flower?"
Eyes Wide Shut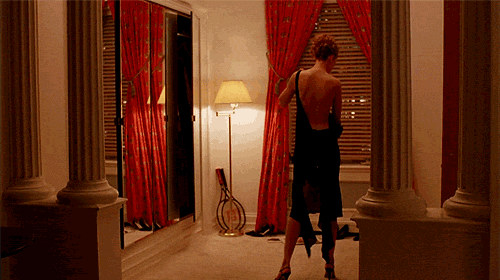 Full of secrecy, betrayal, and lots and lots of kinky sex, it was hard to pick just one scene from Eyes Wide Shut that topped them all. We have no complaints about this one, though.
Almost Famous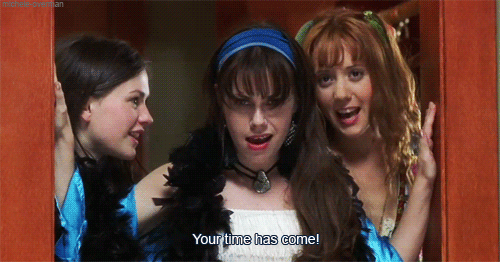 Many a young man dreams about threesomes, but in Almost Famous William Miller is granted the ultimate wish, and then some, when he loses his virginity to not one, not two, but three beautiful women. The ethereal scene involves plenty of silky scarves, negligees, and flowing hippie hair.
The Lucky One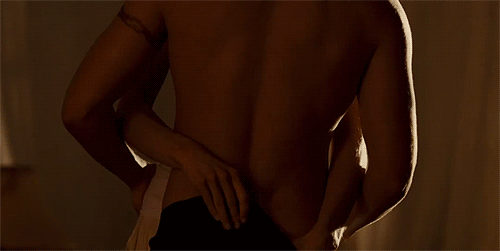 If a photo of a mysterious woman allegedly kept you alive during the war, and then you meet said woman and fall in love, we imagine your first time together would go something like this scene from The Lucky One. Also, Zac Efron [14] shirtless. That is all.
Love and Other Drugs
The chemistry between Jake Gyllenhaal [15] and Anne Hathaway [16] is undeniable in Love and Other Drugs, and this scene reveals the moment when casual sex quickly becomes something more.
Atonement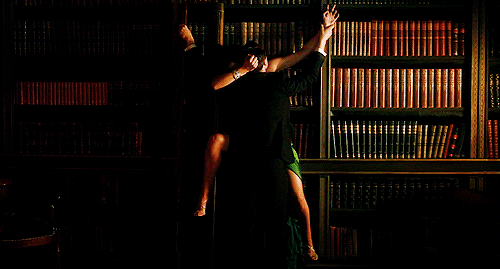 Being banged against a bookshelf is kind of like living the dream, so kudos to these two for making it look like magic.
Shame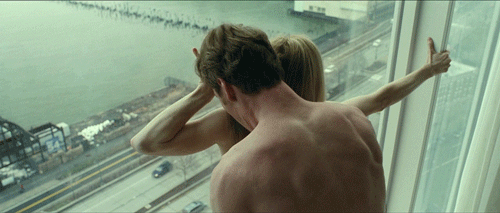 We don't have a problem with Michael Fassbender's exhibitionist ways in this scene from Shame, a movie about a man's addiction to — you guessed it — sex.
Troy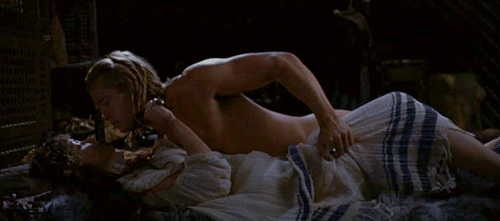 Troy: a movie about a bunch of warring Greek and Trojan studs, also known as that time Brad Pitt [17] gave us pretty much all the evidence we needed to confirm that he is probably the sexiest man on the planet.
Titanic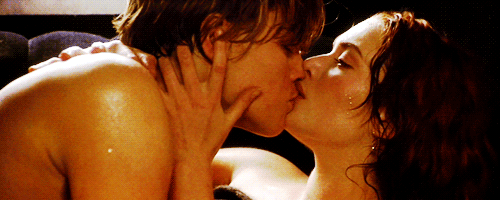 Jack and Rose's sweaty sexy car scene (that handprint, am I right?!) might have set our standards pretty high for what lovemakin' is really like, but hey — we can't all be on a doomed boat with our forbidden love affair unfolding as time runs out. We will just have to settle for watching and rewatching Titanic.
Bridesmaids
OK, so the sex scenes with Jon Hamm [21] and Kristen Wiig in Bridesmaids may not have been the most romantic of all time, but still — it was Jon Hamm, naked. So, it's kind of impossible not to love them.