It's a tale as old as time: The holidays are somehow already here, and your bank account is still reeling from your summer travels [1]. Somehow it's time (yet again) to get presents for friends, family members [2], coworkers, and everyone in between, and you barely have enough money to cover your (much-needed) $7 latte. If you can't tell, we've been there, too. Luckily, there are countless amazing gifts under $20 that check off the boxes for sweet, thoughtful [3], creative, and — most importantly — affordable. These presents are ideal for the girlfriends in your life since they're trendy, practical, and (of course) super cute.
From the buzziest beauty products of the year [4], including the editor-loved Benefit Cosmetics Benetint Lip Cheek & Lip Stain [5] that's all over TikTok, to top-rated closet staples for the upcoming season, to the Zulay milk frother Ashley Graham swears by [6], we've got you covered with the coolest products for any kind of girl.
Whether you want to treat your BFF to something sweet or your work wife just got the promotion she's been hoping for, these ideas make the perfect presents for any occasion. (They also double as great stocking stuffers, so be sure to stock up before the holidays are in full swing.) Check out the best gifts under $20 now.
Banana Republic Factory Classic Signet Ring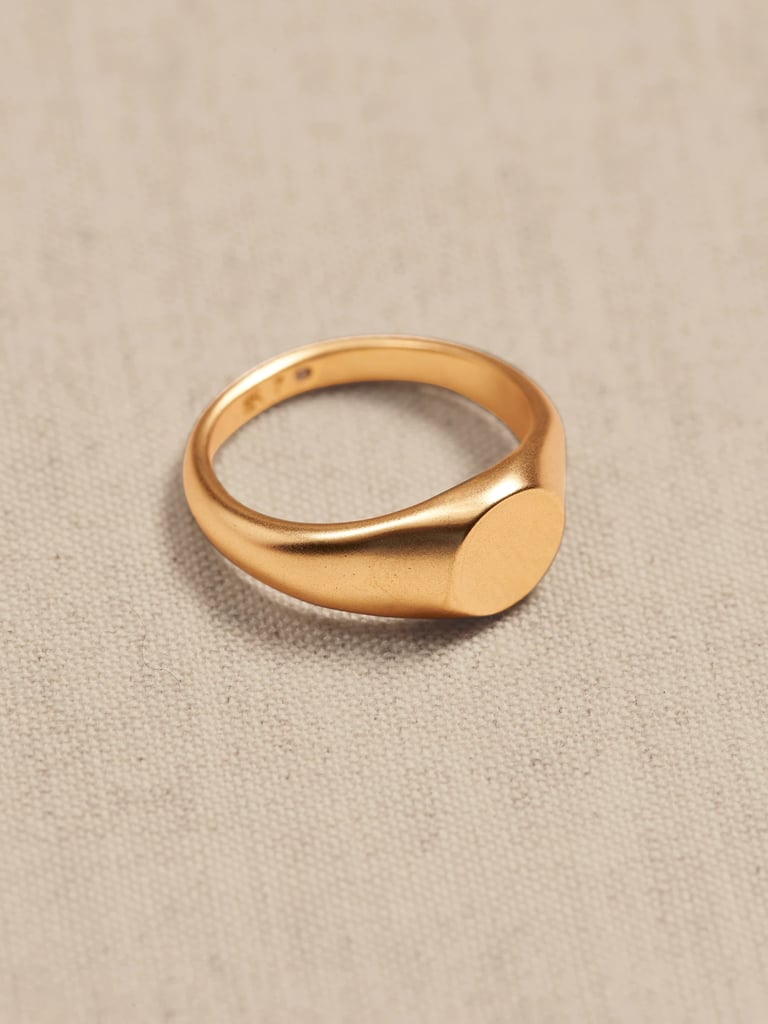 If you want to get her something simple and sweet, consider this Banana Republic Factory Classic Signet Ring [8] ($12, originally $30). It's hypoallergenic so it's safe for sensitive skin, and it has a gorgeous gold finish that will pair well with her other jewelry. Plus, you can get yourself a matching one so you can have friendship rings.
Chill Tips Reusable Press-On Manicure Kit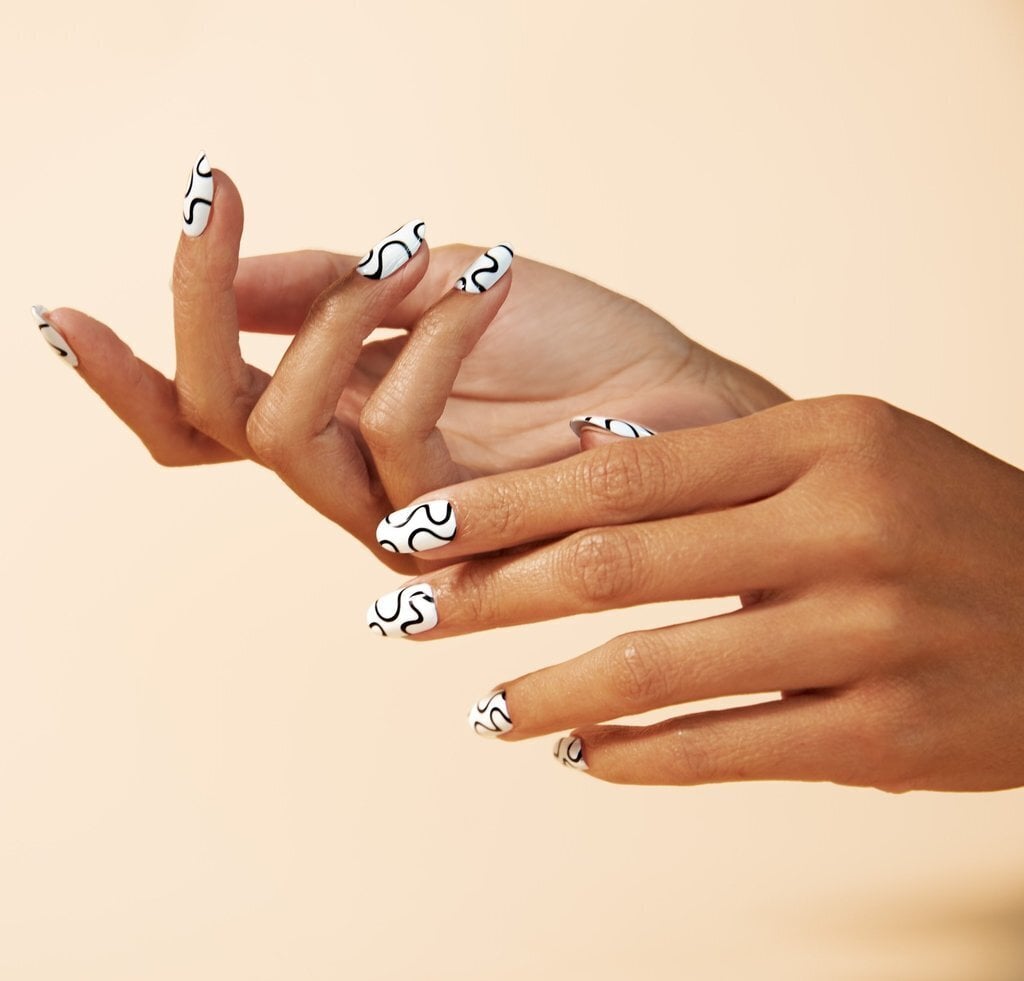 We all have that one friend who is notoriously bad at doing their nails themself (guilty!). If you want to make their life easier (and make their nails look better), we suggest stocking up on a few Chill Tips Reusable Press-On Manicure Kits [9] ($16). These handy manicure sets come with 24 nontoxic, reusable press-on nails that feature salon-quality nail art sans the mess and wait time.
Banana Republic Factory Fuzzy Cozy Socks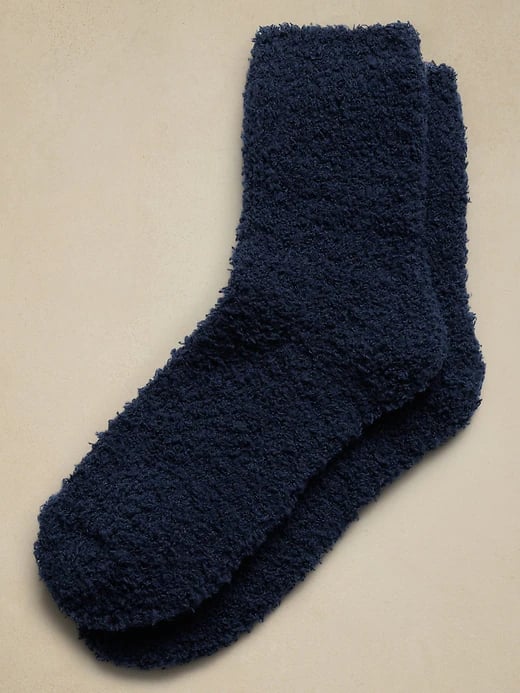 Personally, we think fuzzy socks are one of the best gifts to give and get. They're soft, cozy, and perfect for cold days, and everyone could always use another pair. Not to mention, these Banana Republic Factory Fuzzy Cozy Socks [10] ($8, originally $20) are made with polyester, so you already know they're going to keep you warm.
UO Mood Candle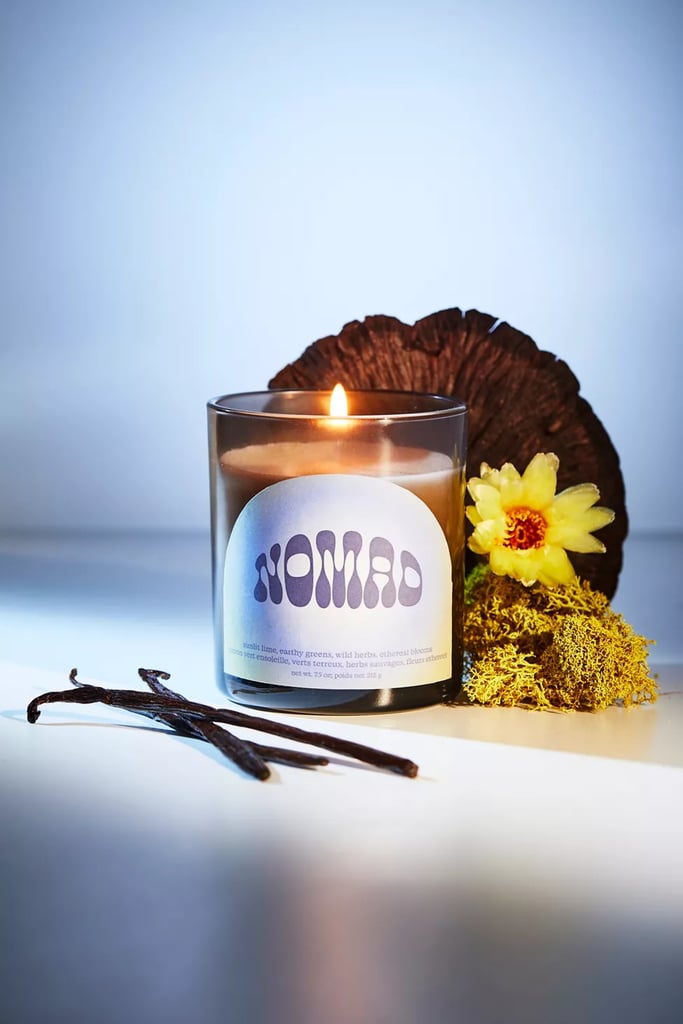 Setting a vibe just got easier thanks to the UO Mood Candle [11] ($16). It comes in five different scent options: Nomad, which has notes of moss, sandalwood, and musk; Homegrown, which smells like wild herbs; Fairy Moss, which features hints of wild geranium and peach nectar; Lucid Dreams, which has a blend of jasmine, wood, tobacco, and vanilla; and Nirvana, which features citrus aromas. Each candle comes in a cool glass vessel that's sure to add a nice touch to their space.
JoyJolt Claire White Wine Glass Set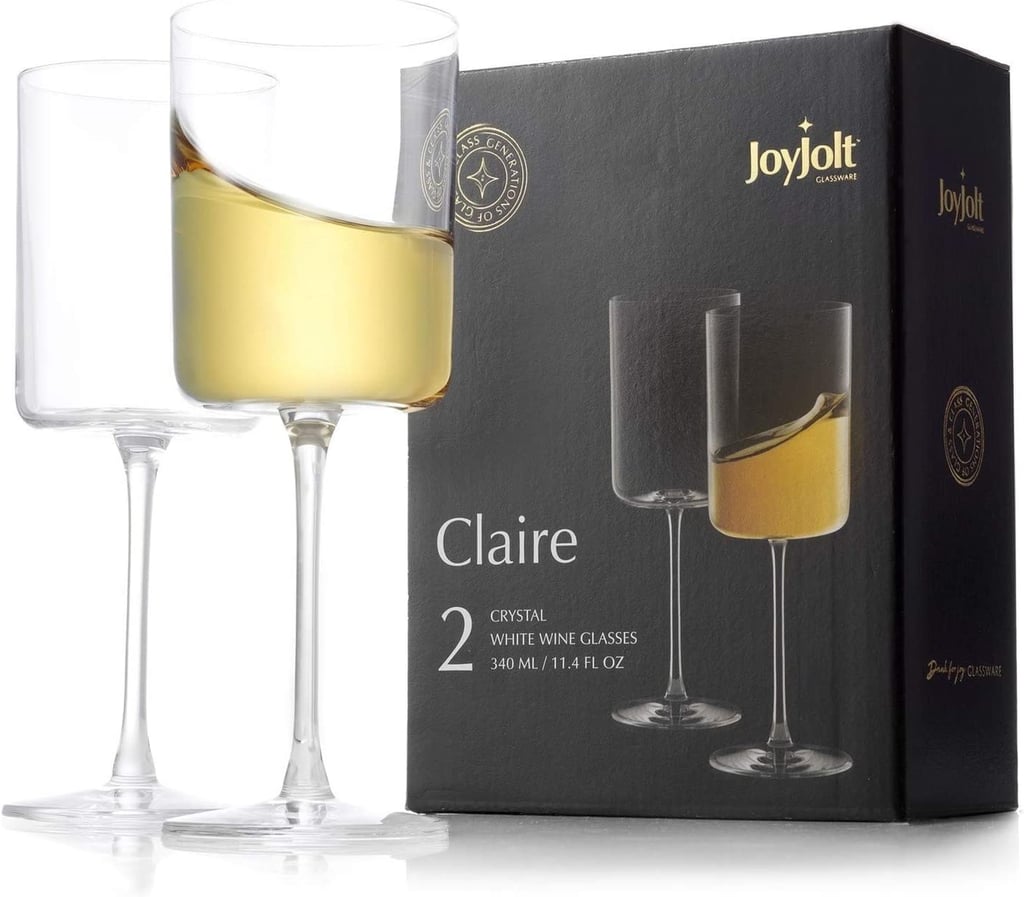 No more red plastic cups, mismatched glasses, or drinking straight from the bottle. This JoyJolt Claire White Wine Glass Set [12] ($17) is the epitome of class. It features two long-stem wine glasses that are professionally made from the finest quality crystal in the Czech Republic. How's that for under 20 bucks?
Threshold Oversized Primalush Throw Blanket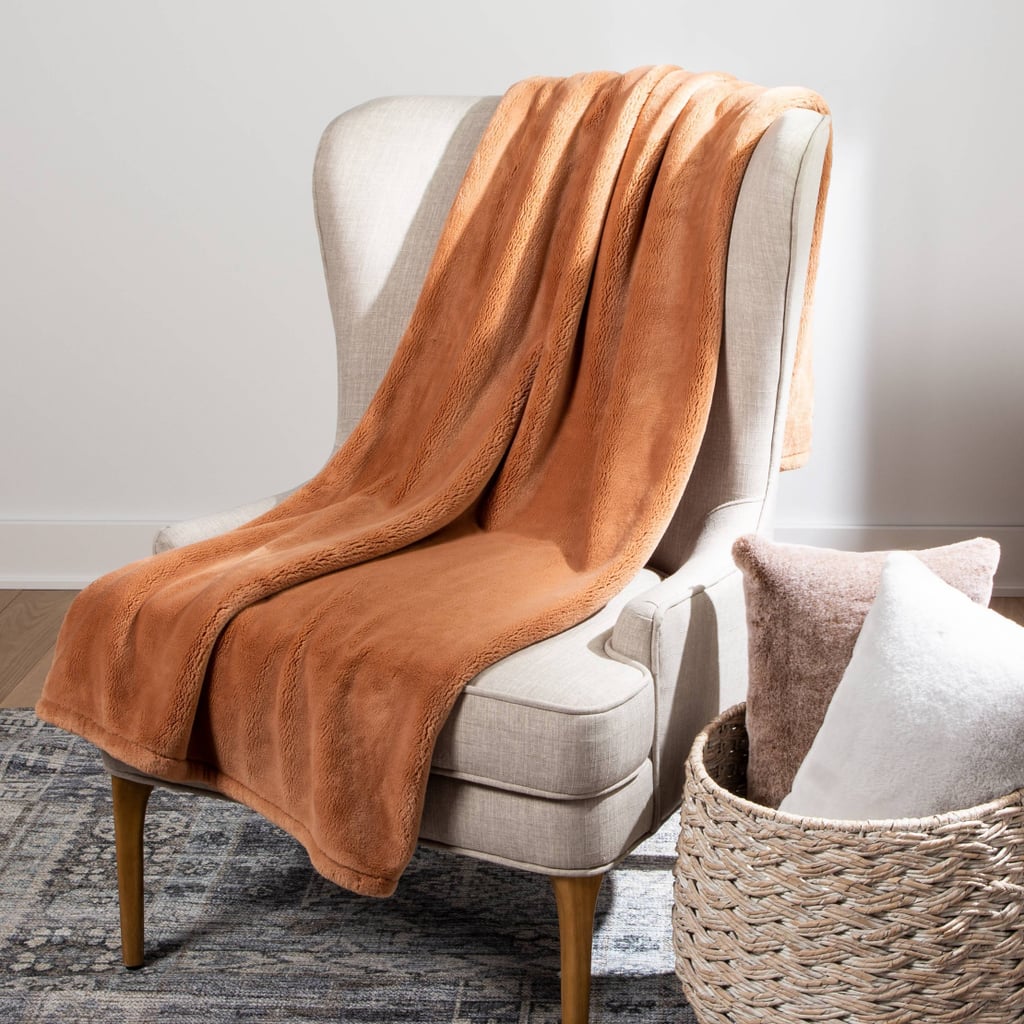 We firmly believe that every living room needs a soft, cozy blanket to accompany the space, and this Threshold Oversized Primalush Throw Blanket [13] ($17) will do all that and more. It's made with a warm, plush material that's ideal to cuddle up with, and (the best part) it doesn't pill even after multiple washes. This blanket also comes in a variety of colors (think taupe, gray, cream, and more), so it'll look good in any room of the house.
Benefit Cosmetics Benetint Cheek & Lip Stain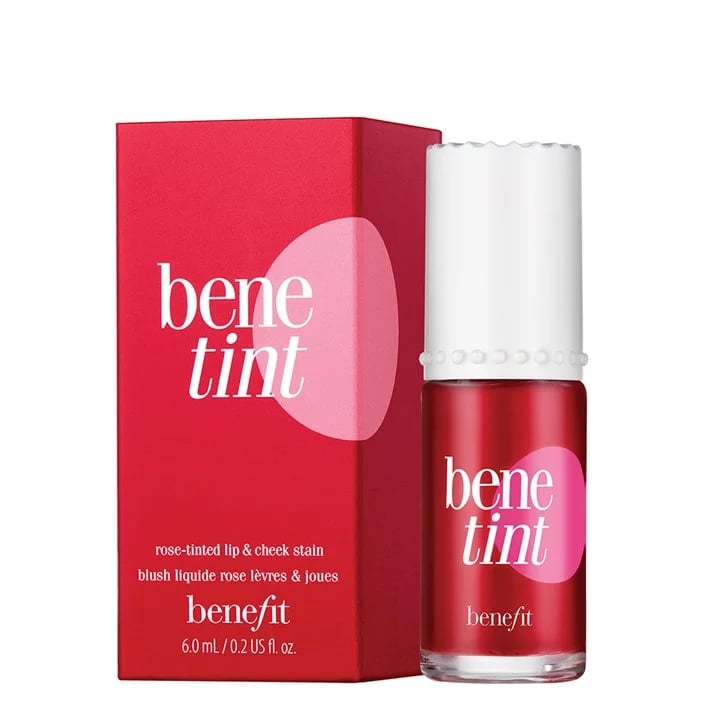 Thanks to TikTok, the Benefit Cosmetics Benetint Cheek & Lip Stain [14] ($18) made a comeback. This sheer rose-tinted lip stain can be used in multiple ways, including as a blush, eyeshadow, lipstick, and more. It has a long-lasting formula that won't smudge (even on oily skin), and since a little goes a long way, they'll have this for months. An editor favorite, check out our review of the Benefit Cosmetics Benetint Cheek & Lip Stain [15].
UO Heartbeat Makeup Vanity Mirror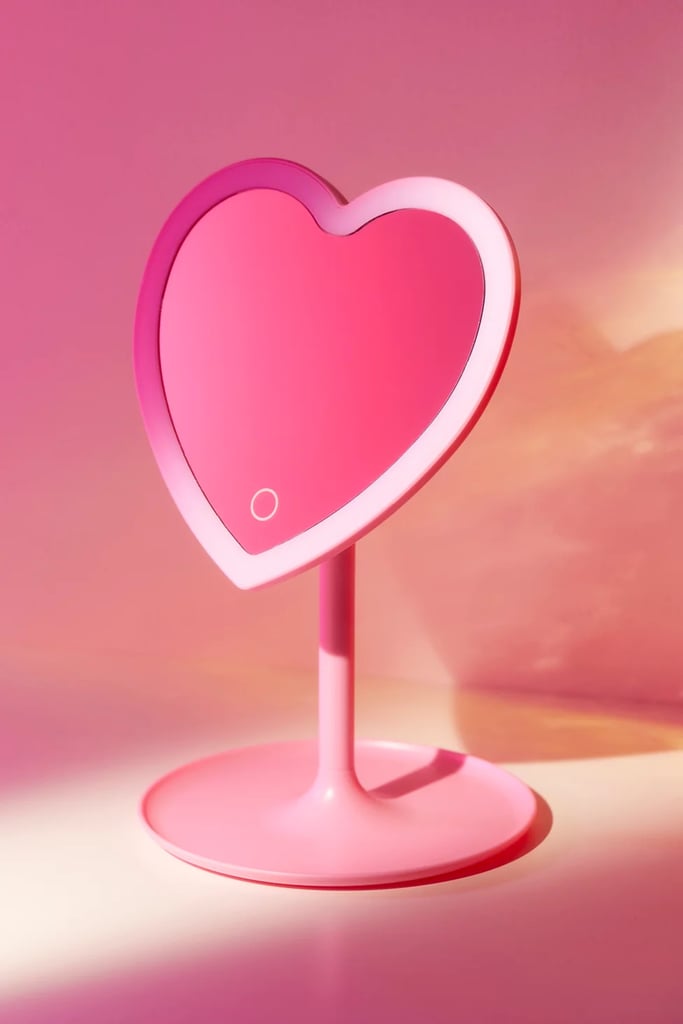 Give their makeup counter the upgrade it needs with this UO Heartbeat Makeup Vanity Mirror [16] ($20). It has a bright LED light that'll illuminate their face, making sure their makeup looks flawless every time. It also has a small catchall tray that can hold jewelry, makeup, and other small trinkets.
Positive State Trucker Hat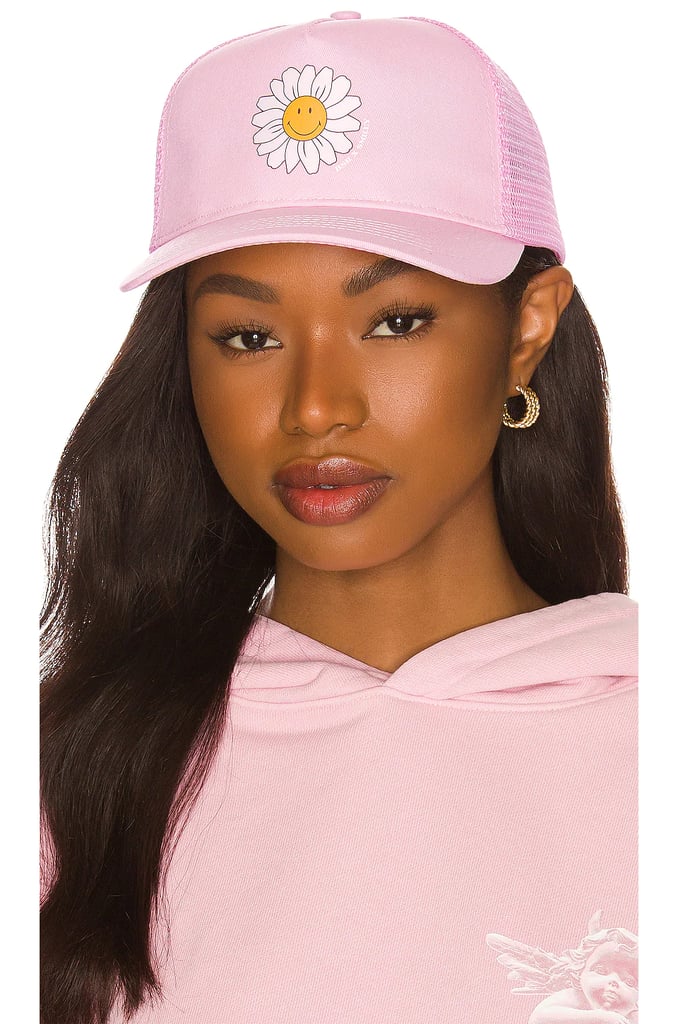 Pretty, pink, and perfect to pair with athleisure, this Positive State Trucker Hat [17] ($17, originally $34) will add a pop of color to their cap collection. It features a wide brim that'll shade them from the sun as well as a machine-washable fabric that can withstand stains. If you really want to make this gift one to remember, toss in a pair of cute sunglasses to complete the look.
Sonia Kashuk Double-Zip Train Case Makeup Bag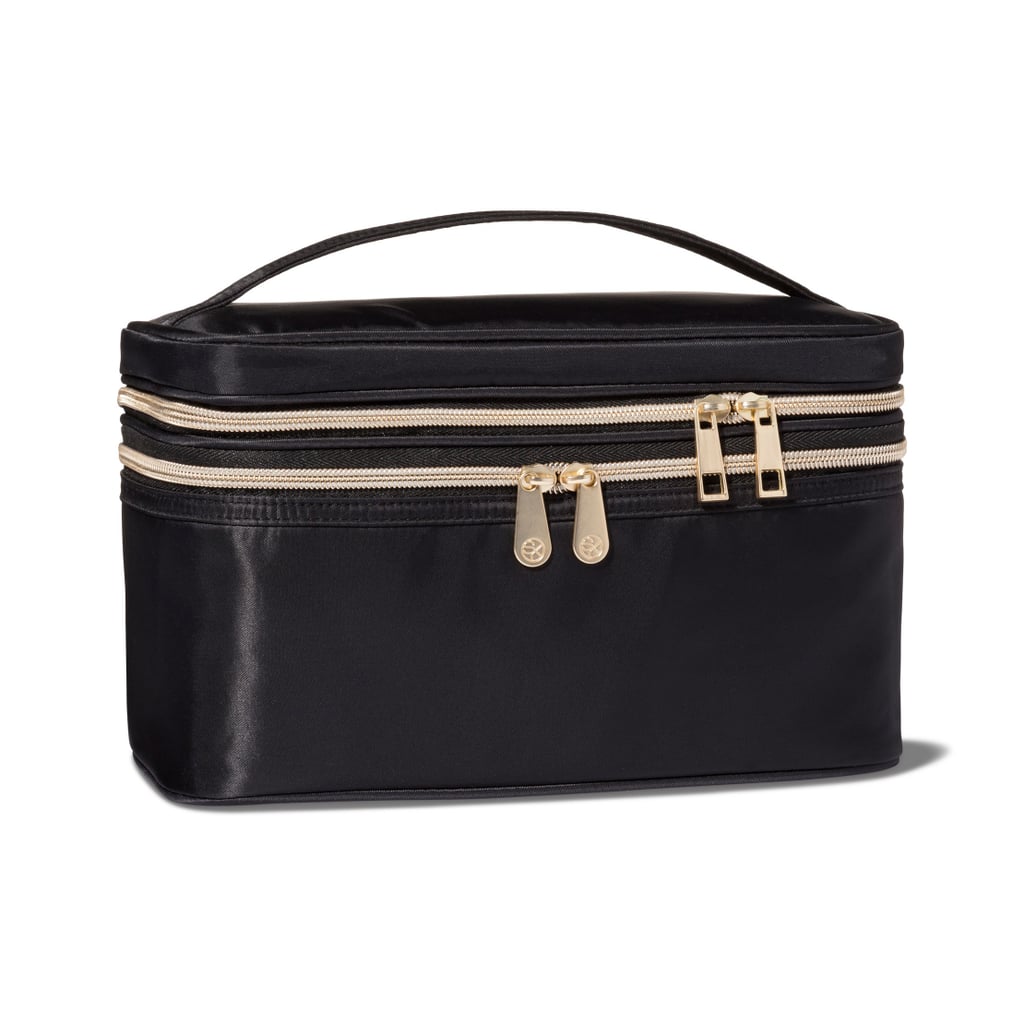 Ideal for the jet setter or beauty buff, this Sonia Kashuk Double-Zip Train Case Makeup Bag [18] ($20) has room for all of their essentials. It has eight spots to store brushes, one mesh zip pocket for smaller cosmetic items, and one large storage compartment for everything else. They can keep their favorite goodies in here including foundation, mascara, shampoo, face wash, and so much more.
Peter Thomas Roth Masking Minis 5-Piece Mask Set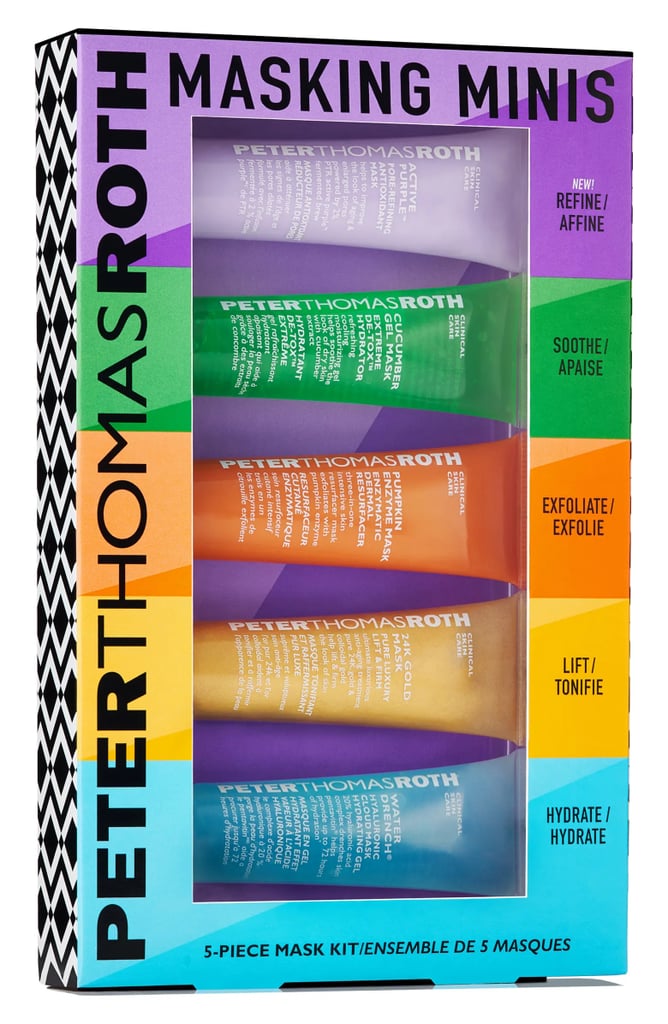 This limited-edition Peter Thomas Roth Masking Minis 5-Piece Mask Set [19] ($16, originally $35) comes with mini versions of the brand's bestselling masks. It includes the Active Purple Pore Refining Antioxidant Mask, which helps to improve signs of aging; the Water Drench Hyaluronic Cloud Mask Hydrating Gel, which cools and refreshes skin; the 24K Gold Mask Pure Luxury Lift & Firm mask, which is infused with two kinds of gold to lift and firm skin; the Pumpkin Enzyme Mask Enzymatic Dermal Resurfacer mask, which is an exfoliating treatment that targets dull, aging, and congested complexions; and the Cucumber Gel Mask Extreme Detox Hydrator gel, which helps to soothe dry, irritated skin.
Tranquility Oil Diffuser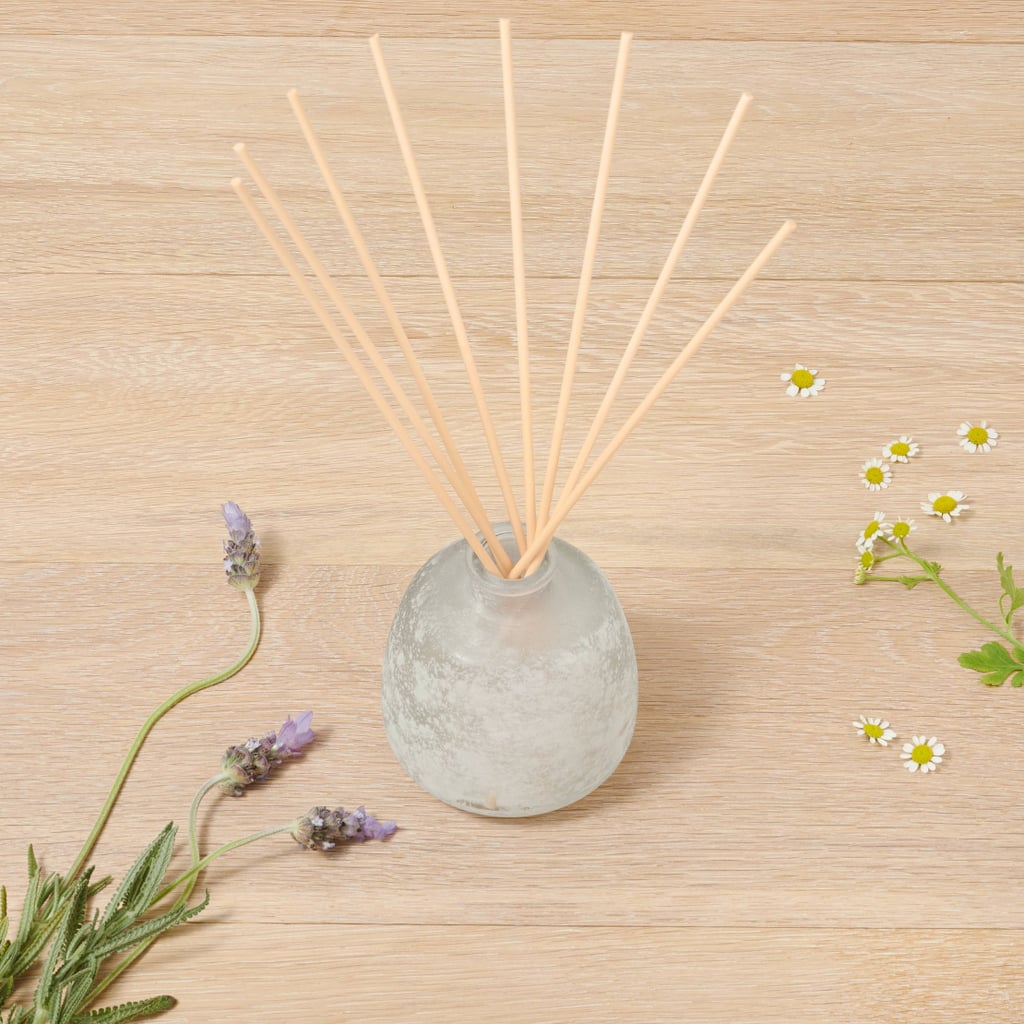 Elevate their space with this aromatherapy Tranquility Oil Diffuser [20] ($16). It's made with a blend of lavender, chamomile, and frankincense oils that work together to give off floral and woody scents, creating a soothing environment. It also doubles as a cute piece of decor, meaning they can display it in their bathroom, bedroom, or living room.
Zulay Milk Frother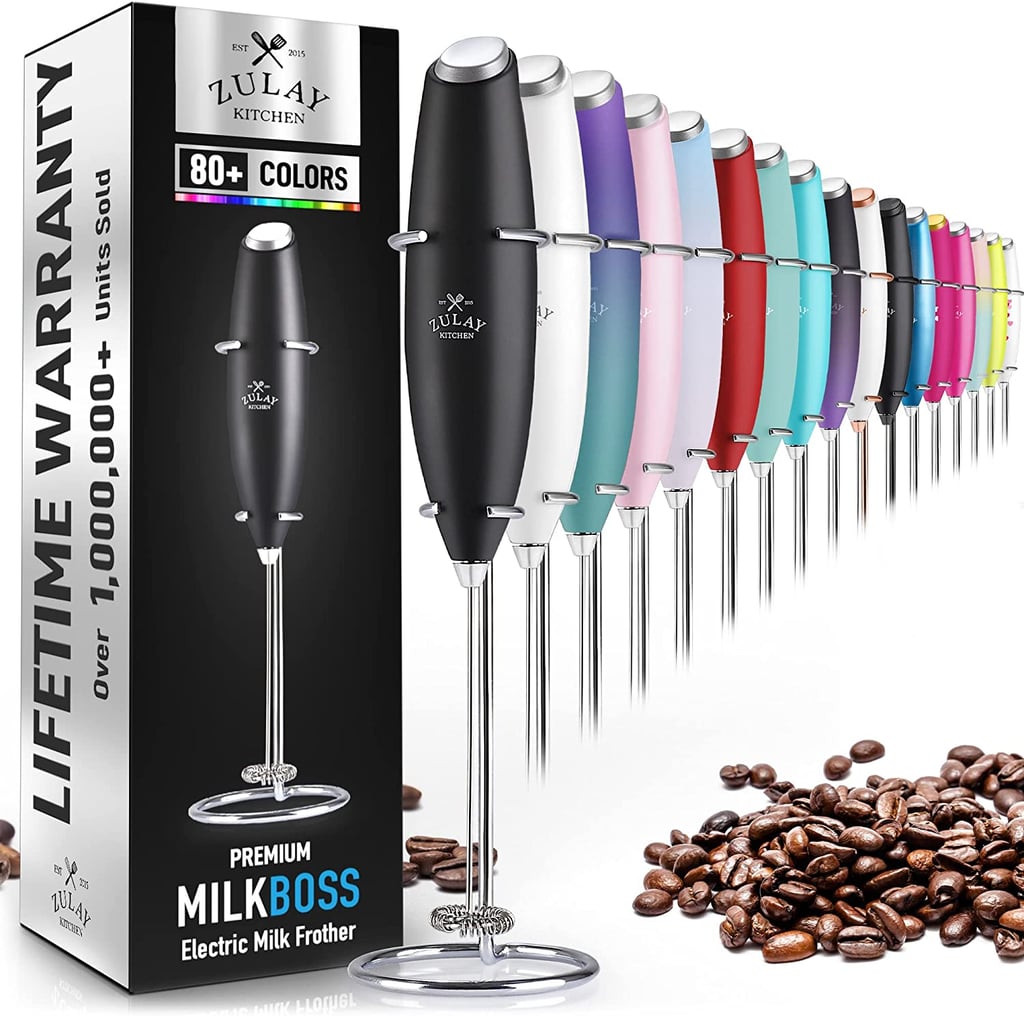 OK, when we tell you that this Zulay Milk Frother [21] ($11, originally $23) is a life-changing kitchen tool, believe us. (Oh, and Ashley Graham uses it, too, which is pretty cool [22]). It's fast, efficient, and will make drinks frothy and delicious. If they can't go a morning without their matcha, they'll be forever grateful for this. Read our in-depth review of the Zulay Milk Frother here [23].
Stars Above Chandra Slide Slippers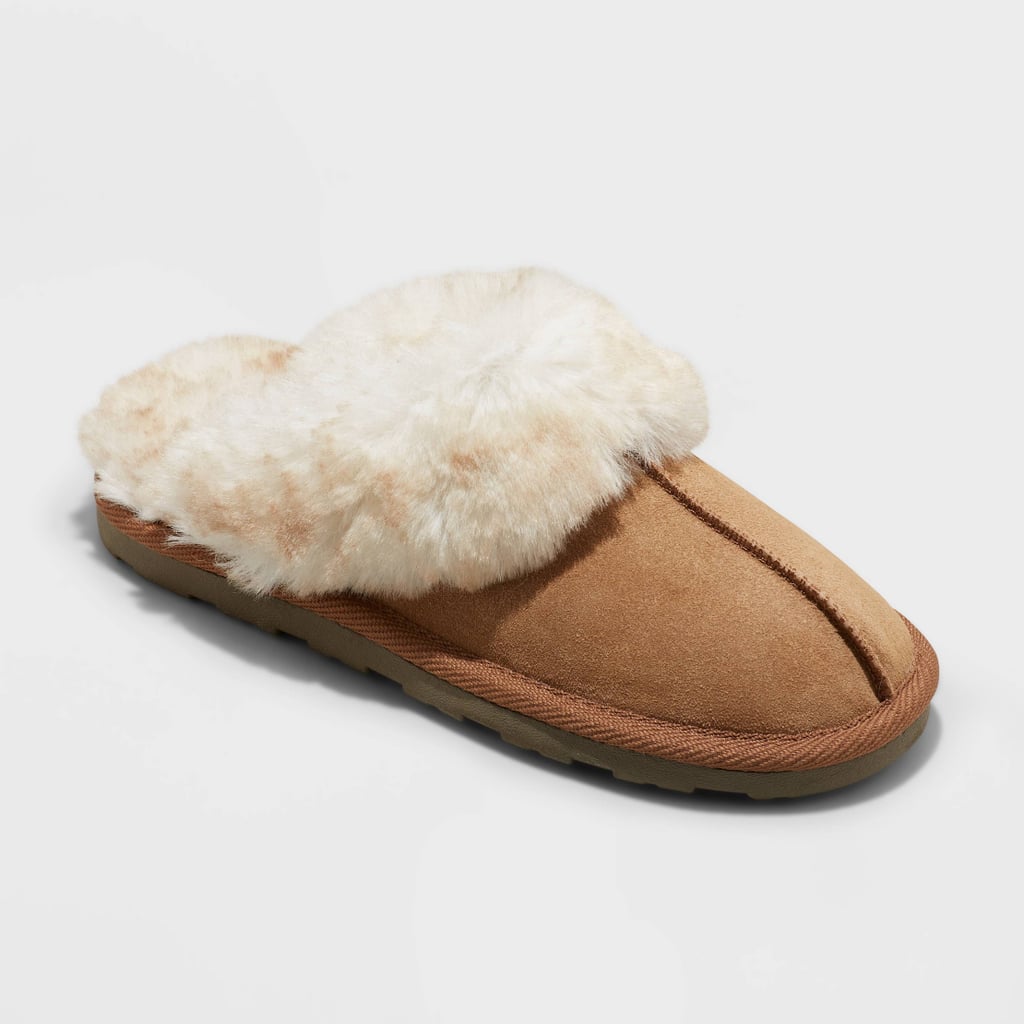 It's a fact: everyone could use a new pair of slippers at some point. While the old, worn-in clogs might seem cozy, an upgrade is always a good idea. These Stars Above Chandra Slide Slippers [24] ($20) are soft and plush, and they pair exceptionally well with fuzzy socks.
Let's Get Closer Table Talk Game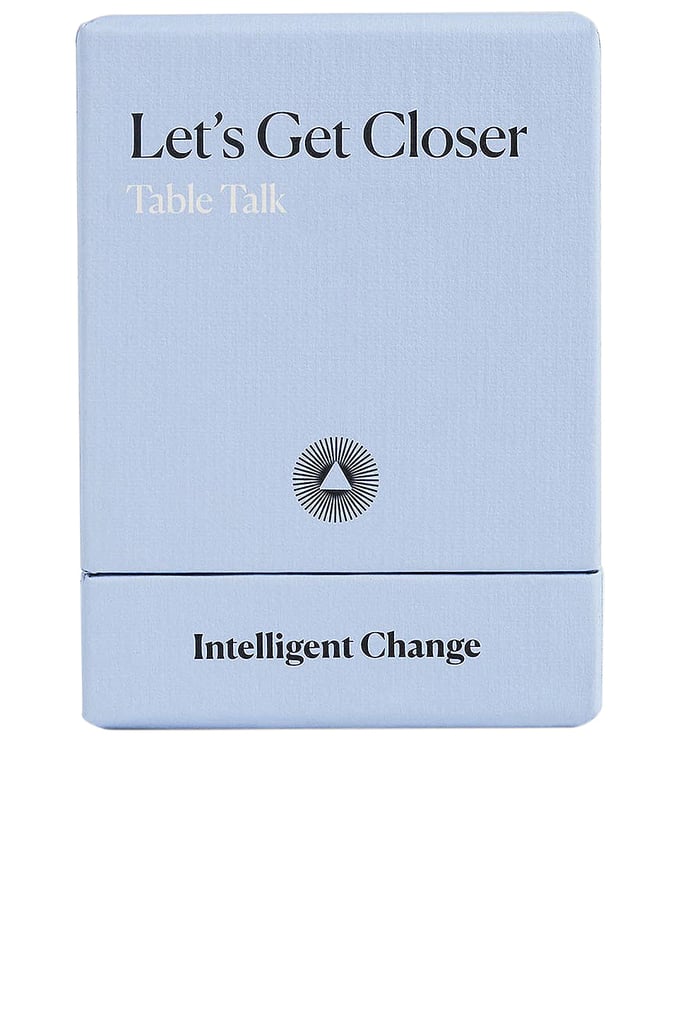 Complete with 52 thought-provoking cards, the Let's Get Closer Table Talk Game [25] ($14, originally 20) was made to encourage meaningful conversations. The questions aren't too deep, which is what makes this card game ideal for dinner parties, date nights, or girls' nights in. Not to mention, each card is made with 100 percent recycled FSC paper, which we think is pretty cool.
Sushi Making Kit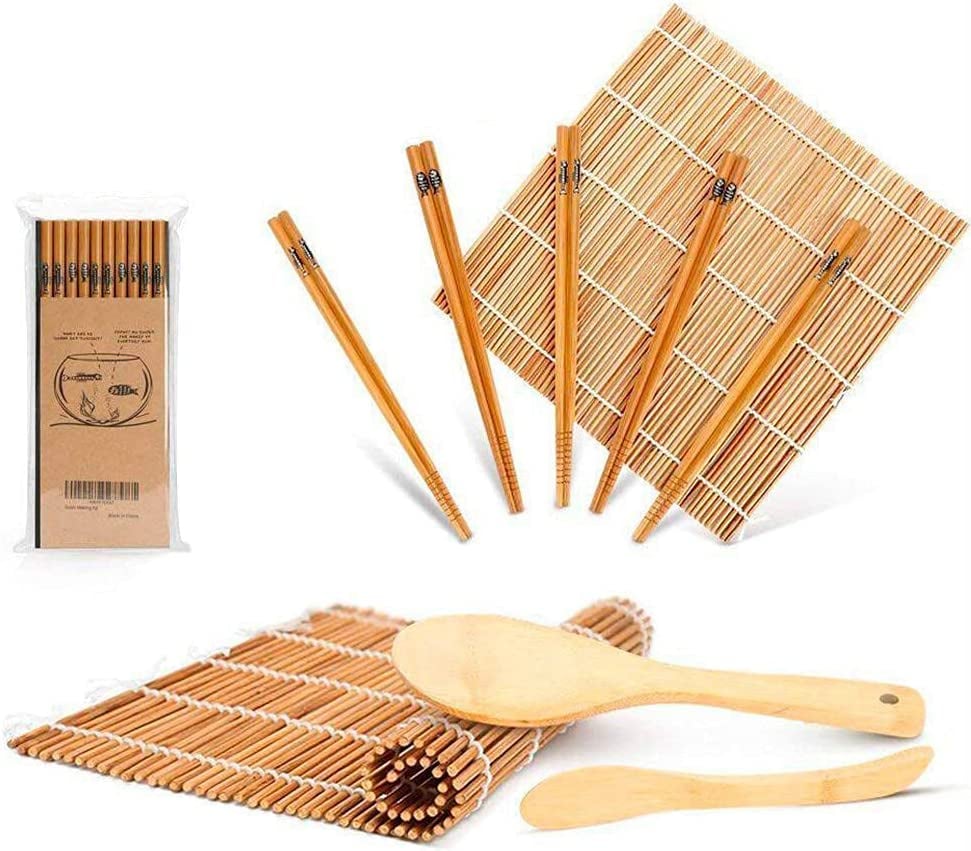 It pains us to say this, but ordering sushi every day adds up (like, a lot). If they can't go a day without a spicy tuna roll, they need this Sushi Making Kit [26] ($12, originally $17). It comes with two rolling mats, one rice spreader, one rice paddle, five pairs of chopsticks, and even a downloadable beginner's guide e-book to coach them through their first roll.
Indie Lee Sleep Pillow Spray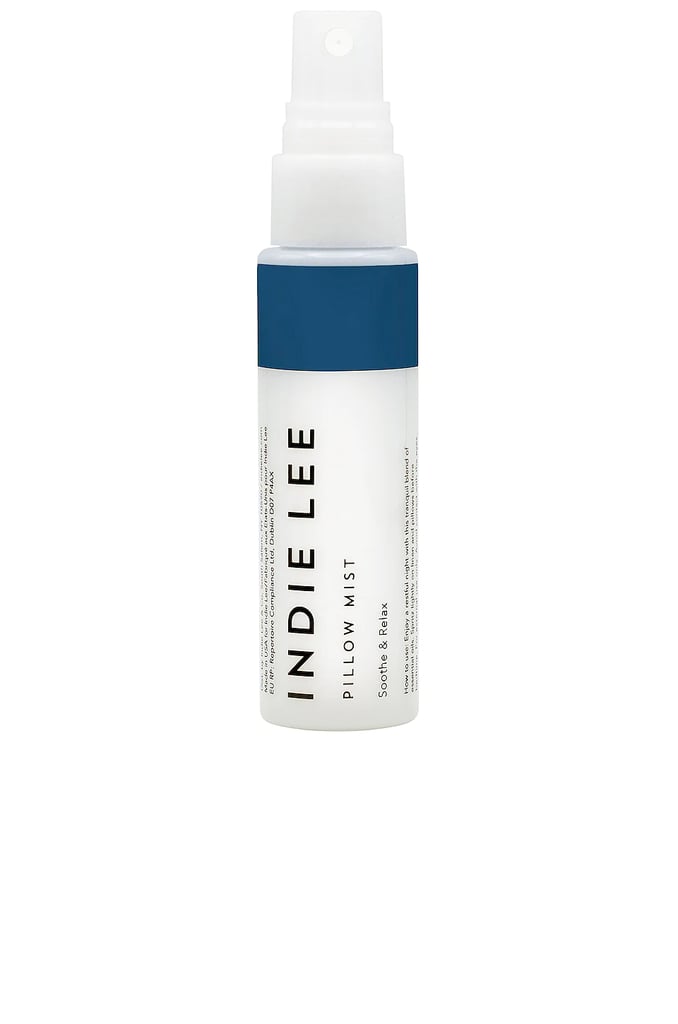 When a good night's sleep is hard to come by, they need this Indie Lee Sleep Pillow Spray [27] ($15). It's infused with essential oils including vetiver, chamomile, and lavender, all of which aid in relaxation. The best part: it's free of GMOs, parabens, sulfates, and artificial fragrances.
Milk Mug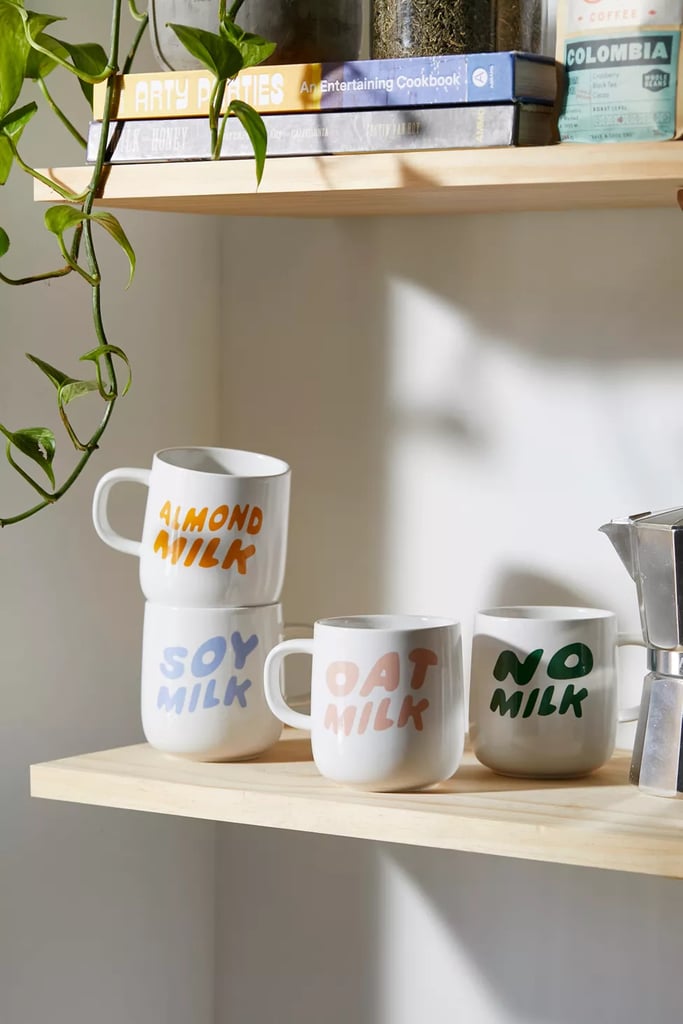 It's cute, it's practical, and it's ideal for the dairy-free-milk-lover . . . Let us introduce you to this bubble-letter Milk Mug [28] ($10). This dishwasher- and microwave-safe cup comes in four different designs (Almond Milk, Soy Milk, Oat Milk, and No Milk), so you can pick out which suits them best.
Kitsch Satin Pillowcase
Help them keep bedhead at bay with this soft Kitsch Satin Pillowcase [29] ($19). It protects hair from frizz and is gentle on skin, making it the perfect gift for any beauty buff. It comes in a light-pink hue as well as a blue-and-yellow colorway, both of which will make any bed extra dreamy.
Corkcicle Aerator Pourer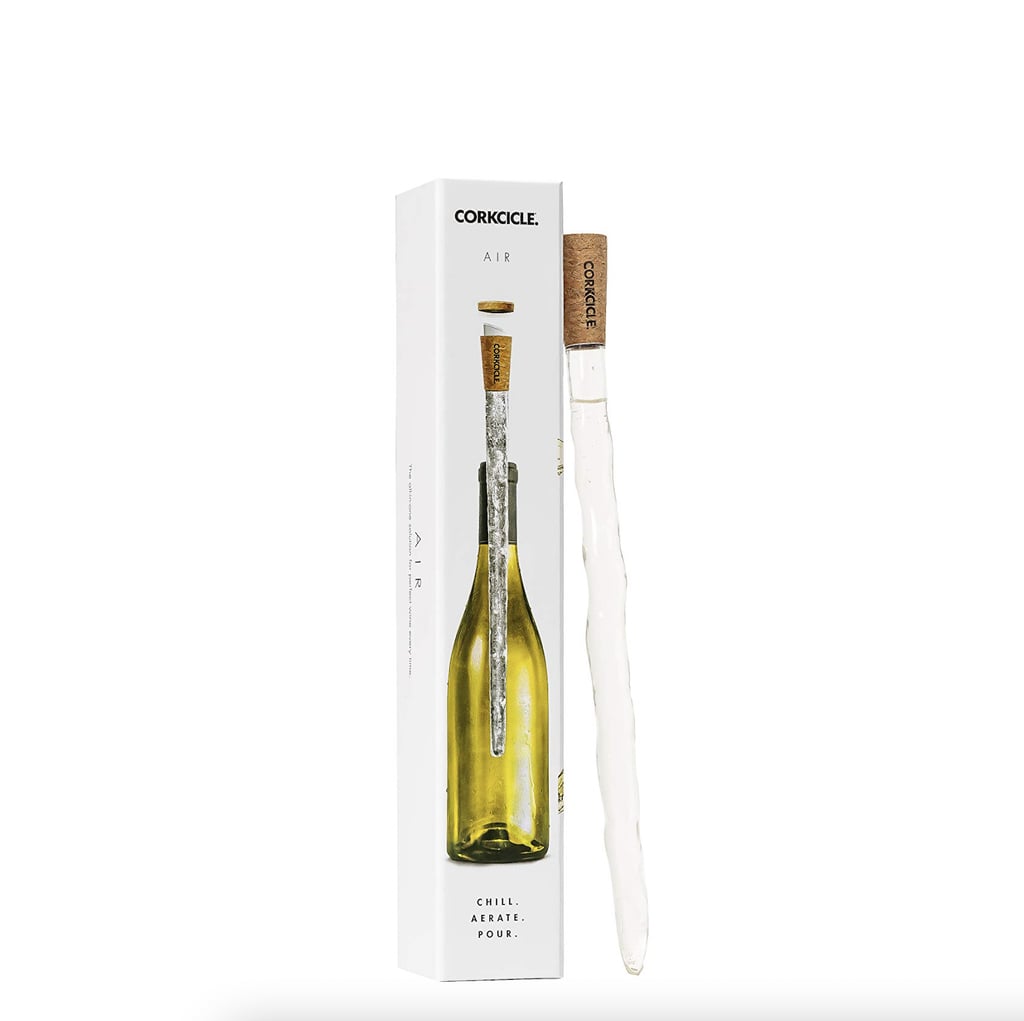 No need for a decanter! Made from BPA-free plastic, this Corkcicle Aerator Pourer [30] ($13) will instantly bring out the best flavors of their wine. It works well for both reds and whites, and it securely fits on top of most wine bottles, meaning it won't drip when they pour it.