A lot of times, weddings are more fun for the guests [1] than for the actual bride and groom. We basically get to sit back and enjoy the show while everyone else runs things, and when the drinks are flowing and the dance floor is calling our name, life is grand. But when the alcohol is limited (or worse, costs us cash!), the food is nowhere to be found, and the music is taking us back to a time before we were even born, we can't help but be a little miffed that we signed up for one thing and got something entirely different. If you're planning on throwing a wedding [2] anytime soon, here are a few things that may get guests a little bit cranky, or at least cause an eye roll or two — and yes, we do mean that synchronized disco dance you had planned. Might want to nix that.
No alcohol? Not cool.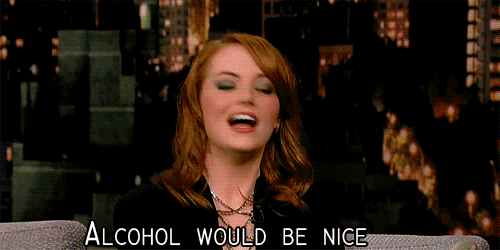 An outdoor wedding in a cold time of year.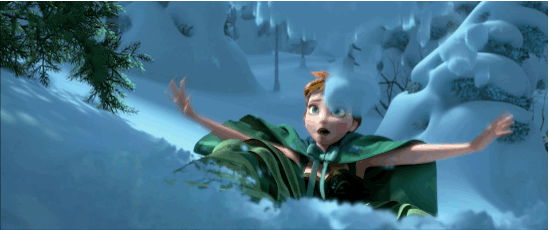 Being forced to awkwardly catch the bouquet if you're single. 

When the ceremony starts before the time it says on the invite.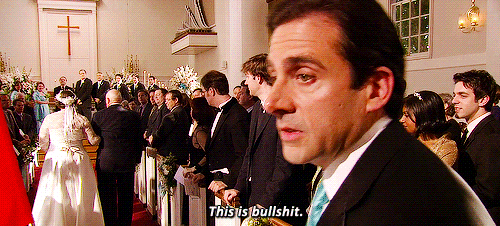 Source: NBC [6]
Really long toasts or speeches.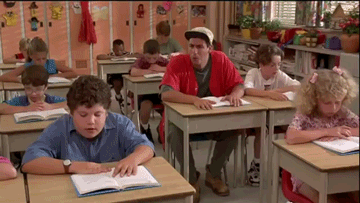 A souvenir with the bride and groom's face on it. Who wants to drink tea out of their college roommate's face? No one.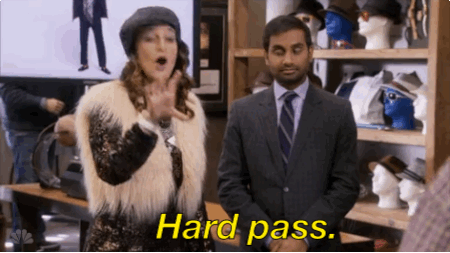 Source: NBC [7]
Not enough food, or just tiny appetizers but no full meals.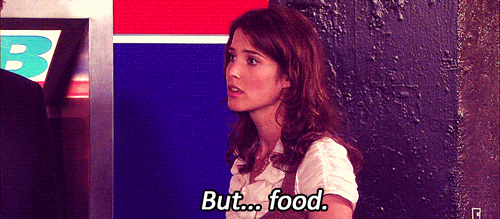 When you can only bring a plus one if you've been dating them for a certain amount of time.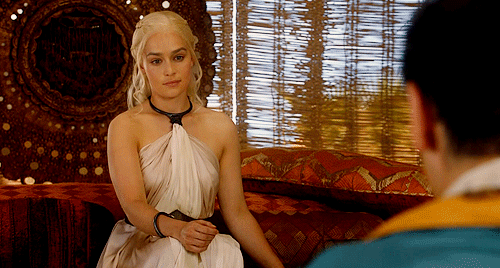 When the bride changes her outfit a bunch of times.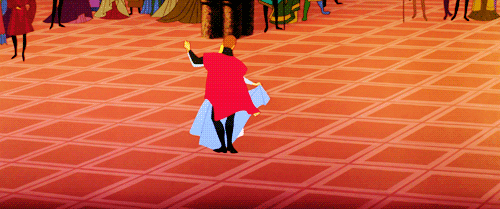 No assigned tables or chairs.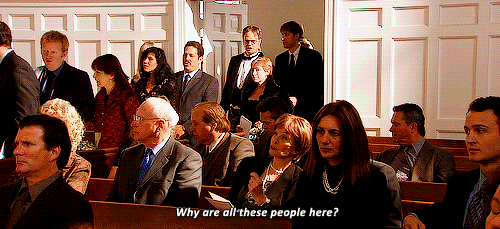 Source: NBC [8]
No dancing. It's even more awkward than awkward dancing is.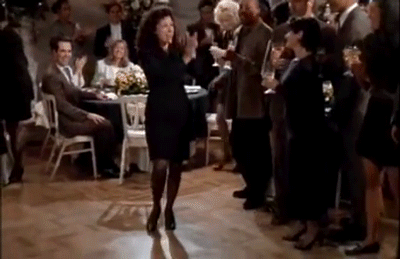 Source: NBC [9]
Anyone other than the bride wearing anything resembling white. Just, no.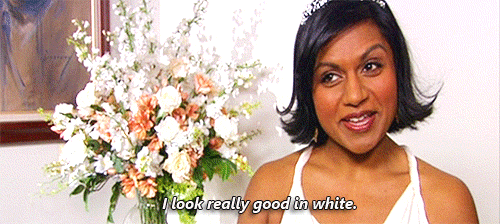 Source: NBC [10]
Not enough seating for everyone, so guests have to go all Hunger Games for a chair.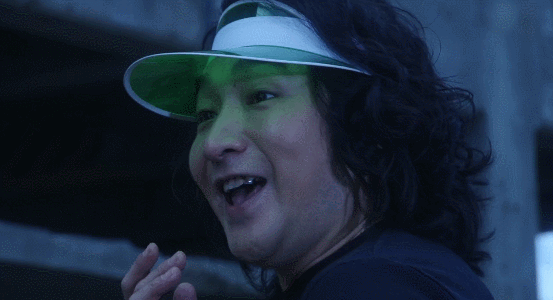 Source: Giphy [11]
A really hot outdoor wedding without shade or fans.
Source: VH1 [12]
Themed weddings or anything overly coordinated.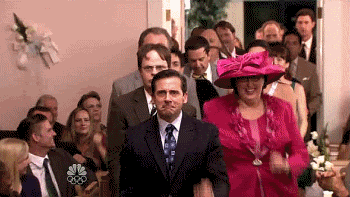 Source: NBC [13]
Cash bars, or anything other than free drinks!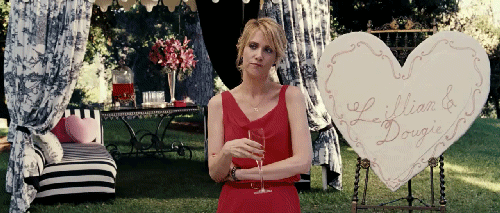 When the DJ talks too much between songs.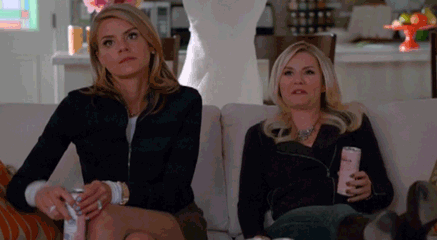 A cocktail hour that is way too long, with no food, so that everyone ends up trashed by the time dinner is served.

When the music is only geared toward one age demographic. But really, who actually listens to disco?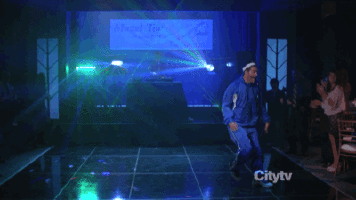 Being seated with complete strangers.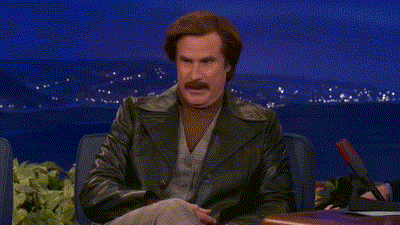 Source: TBS [14]
Drunk speeches.
Source: NBC [15]
A mother of the bride who tries to outdo the bride.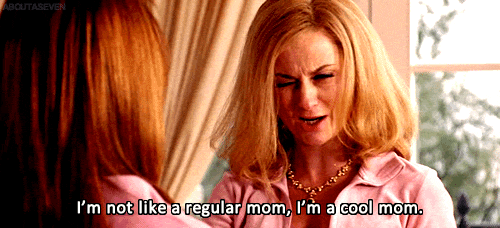 Hanging out and twiddling thumbs while the wedding party gets a million pictures taken.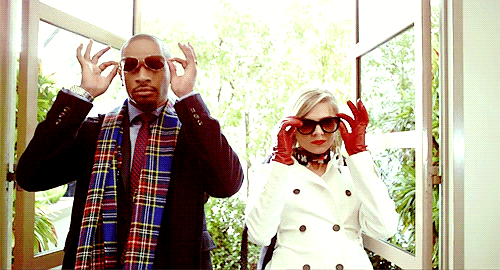 When the parking situation is inconvenient or essentially nonexistent.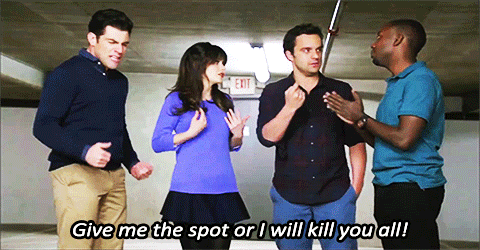 Not providing enough bathroom facilities.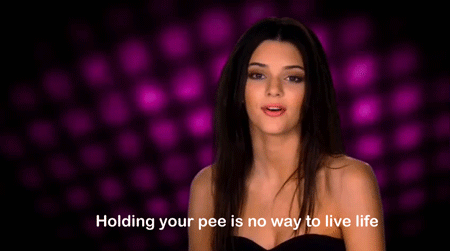 Source: E! [16]
Weekday weddings are generally a bad idea. Functioning the next day is not always possible.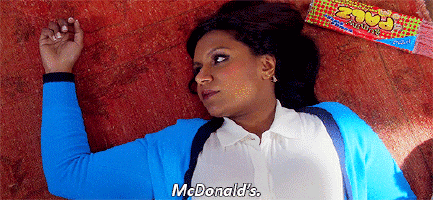 Misspelled names on seating cards and wedding favors.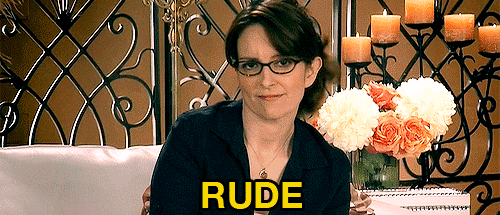 When the bride and groom don't come by to greet you and thank you for coming.
Too many inside jokes in the sermon or speeches.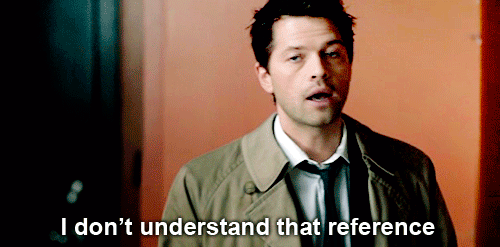 No wine available at the tables. Just leave the bottle, we can take it from there!