If you're looking to spend a little less at Starbucks, then there are plenty of cheaper options. We always love opportunities that make the most of our money. But if you want something unique and aren't willing to splurge, then what? Well, you can still be daring and opt for creative options that aren't always advertised on the menu. Here are a few awesome drinks shared with us by a Starbucks barista who wishes to stay anonymous.
Note: Prices are for tall-sized drinks. Prices and selection may differ in different geographic locations.
Minty Hot Chocolate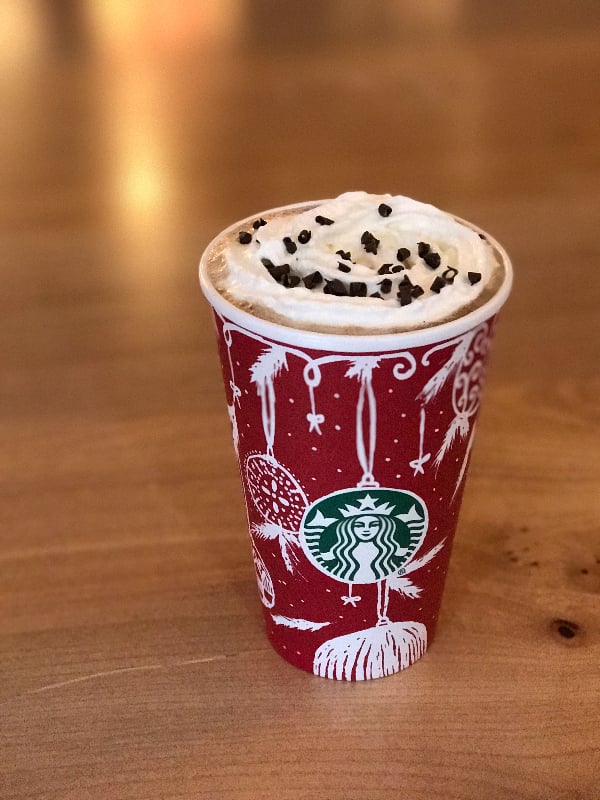 Cost: $3.45 (price includes syrup)
What it is: The Starbucks version of hot chocolate contains steamed milk, vanilla, and mocha-flavored syrup. But for an added kick, add the peppermint syrup to remind of you Christmas! The barista also recommends adding the toffee nut, caramel, or raspberry if peppermint is not your thing.
Raspberry Passion Tea Lemonade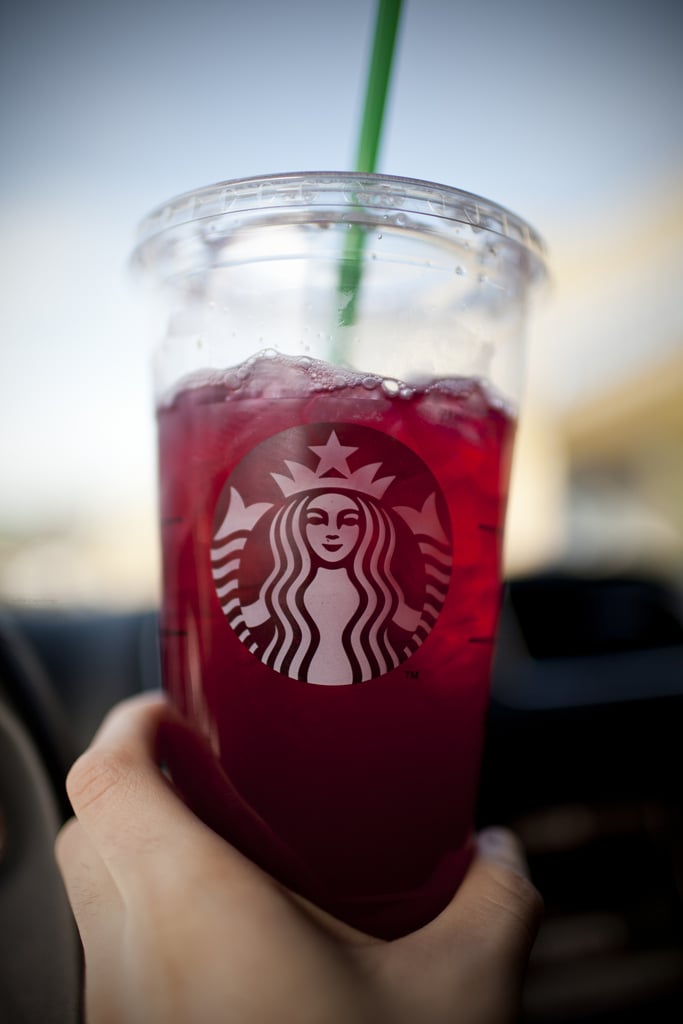 Cost: $2.75 (price includes syrup)
What it is: The raspberry passion tea lemonade is basically a mix of iced herbal tea and lemonade with a pump of raspberry syrup.
Vanilla Bean Frappuccino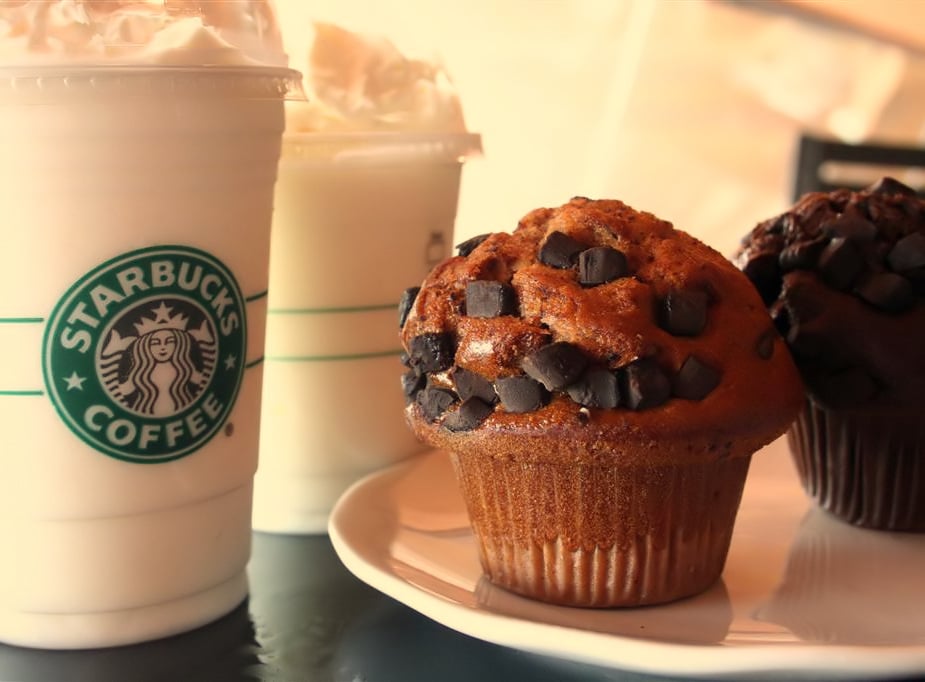 Cost: $3.75. For an added twist, add frappuccino chips or raspberry syrup for 50 cents.
What it is: A sweet blend of vanilla bean, milk, and ice.
Iced Coffee With Milk and Flavored Syrup
Cost: $2.45 (price includes syrup and milk)
What it is: Spice up your iced coffee with milk and your choice of flavored syrup. Here's a list of syrups from the barista (selection may vary in different locations):
Caramel
Sugar-free caramel
Hazelnut
Sugar-free hazelnut
Cinnamon dolce
Sugar-free cinnamon dolce
Vanilla
Sugar-free vanilla
Peppermint
Raspberry
Toffee nut
Classic — a simple syrup that has no flavor but adds sweetness
Coconut (Seasonal, available during the Summer)
Gingerbread (Seasonal, available during the Winter)
Pumpkin Spice (Seasonal, available during the Fall)
Iced Vanilla Americano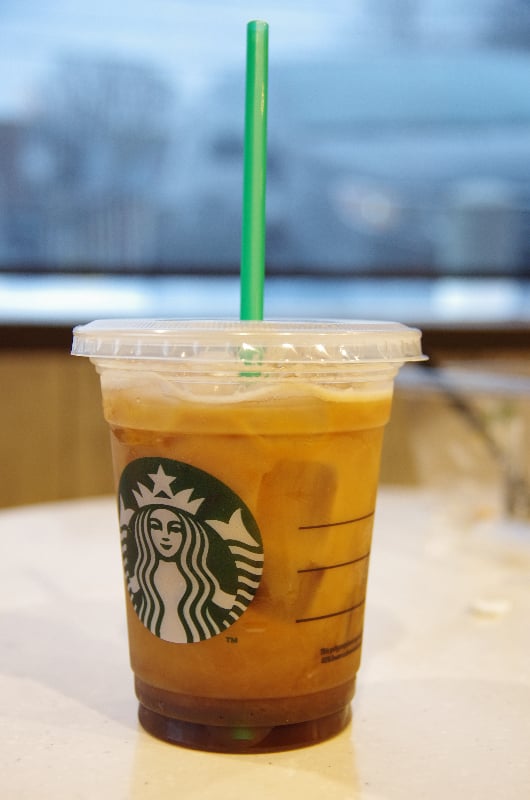 Cost: $2.95 (price includes syrup)
What it is: Americano is basically water added to espresso. Add some vanilla syrup to it and you'll have a refreshing iced vanilla Americano.
Caramel Apple Spice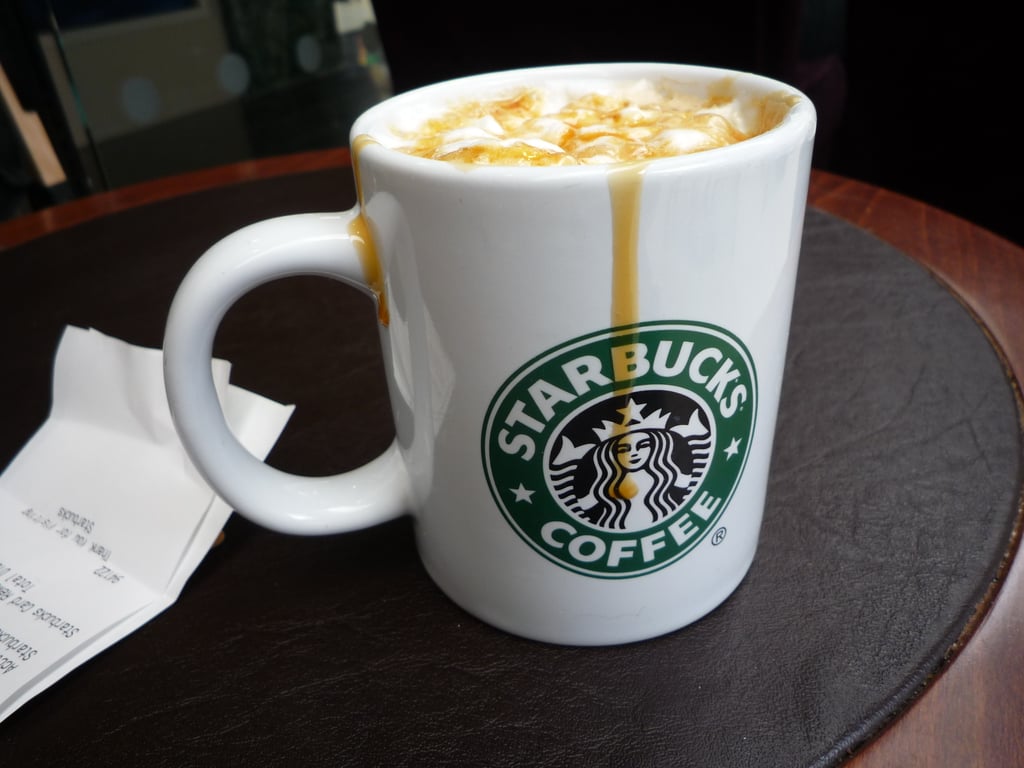 Cost: $3.45
What it is: This drink will bring remind you of a cozy fireplace setting. It consists of steamed, freshly pressed apple juice and cinnamon syrup. The drink is topped with sweetened whipped cream with caramel syrup.
Strawberry Blend Lemonade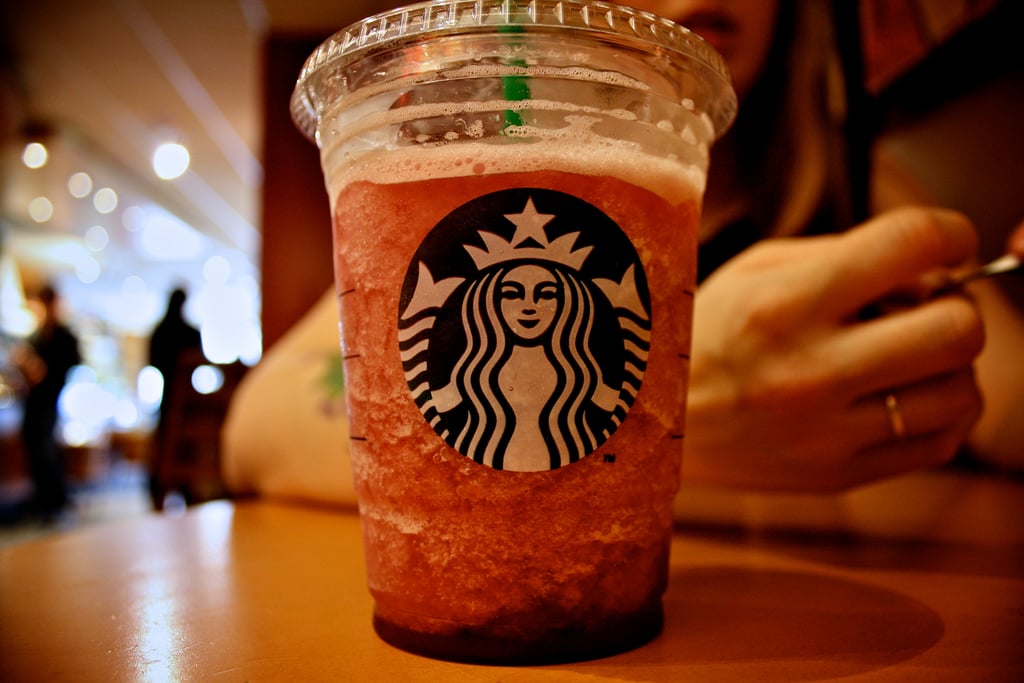 Cost: $3.45
What it is: Fancy a lemonade to cool you down? Try the strawberry blend lemonade, a drink at Starbucks that's full of fruity goodness with a blend of strawberry puree, lemonade, and ice.