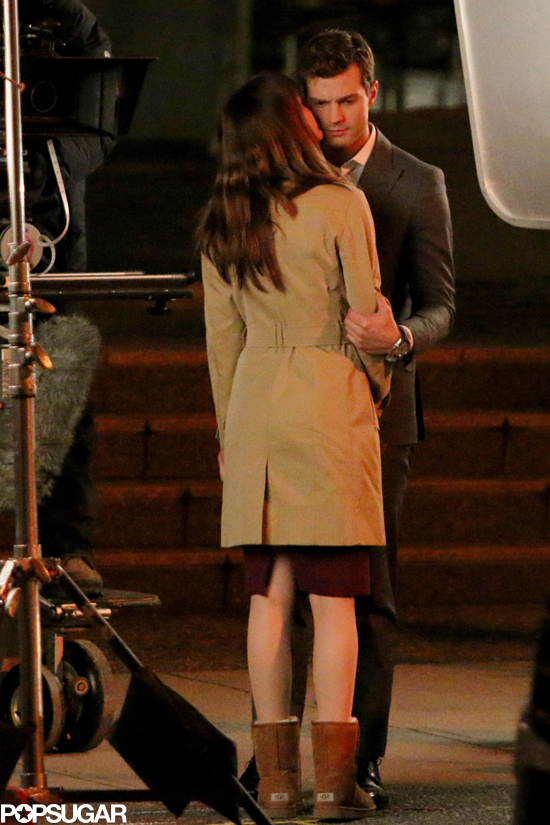 It may not be a S&M sex scene, but we'll take Dakota Johnson's kiss with Jamie Dornan as our first taste of their sensual chemistry. The young actress planted a peck on Jamie's cheek while they filmed an outdoor scene for Fifty Shades of Grey in Vancouver, Canada, on Sunday evening. The duo has been working hard all weekend, with Dakota filming Anastasia Steele's first encounter with Christian Grey earlier in the day. Earlier this month we saw the two actors shooting a coffee date at a local cafe, where Christian wore his trademark crisp suit.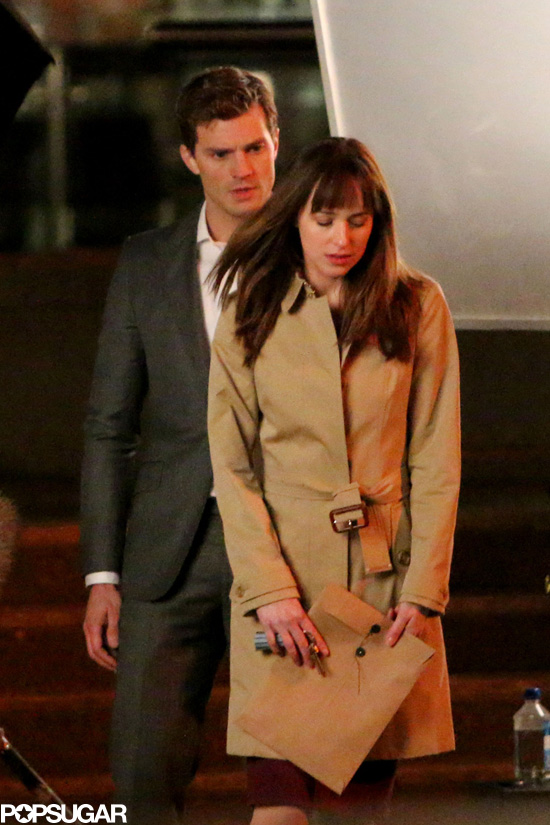 While the project has been underway for a little over a week, so far we have only seen Dakota and Christian filming on the streets of Vancouver. The film's other stars, including British singer Rita Ora, who will play Christian's sister, have yet to pop up on set.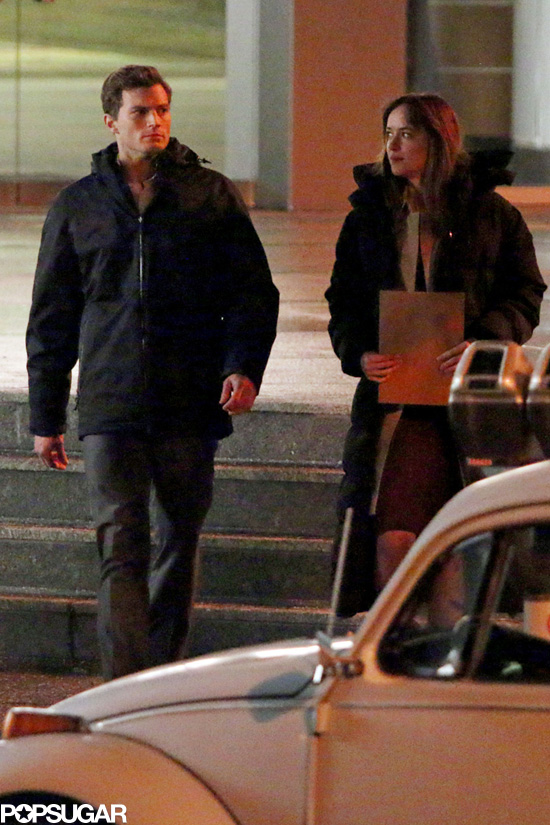 Keep reading to see all the photos from the Fifty Shades of Grey kiss.