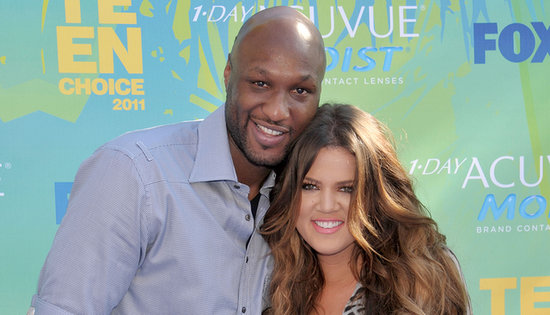 Over the past few months, Khloé Kardashian has been making headlines along with her husband, Lamar Odom, after it was revealed that he was suffering from substance abuse problems. The two were on a rocky road for many months but in October it looked as if the two had reconciled their relationship and that Lamar was back on the sober path. However, that all changed in November when a video was leaked that showed Lamar rapping about cheating on Khloé. Now, Khloé is reportedly ready to end her marriage with Lamar for good. We've rounded up a timeline of what led Khloé to this decision.
July 3
Lamar is caught on camera destroying a photographer's equipment after he asked the star about the cheating allegations that are being lobbied against him. Khloé defended her husband on Twitter following the incident, writing that she "loves" him. The charges were later dropped, but Lamar agreed that he would pay for any damage that he caused to the photographer's equipment. The couple reportedly say that they are planning to renew their vows in the Fall.
July 23
Khloé shares photos of herself with Lamar, including snaps of them snuggling and kissing. The last photo on her Instagram feed of Lamar is from July 29.